What is Mid-Autumn Festival all about? For me, the Mid-Autumn Festival is about getting together with family and loved ones to celebrate the festive season. It's a tradition to play lanterns, gaze at the bright and round (full) moon and also eat mooncakes 🙂
There are generally two types of mooncakes; traditional baked and non-baked mooncakes or better known as snowskin mooncakes. Don't ask me which do I prefer cox I loved both 😬 While most hotels, restaurants and bakeries offer both the baked and snow skin mooncakes, Oriental Group of Restaurants offers only snowskin mooncakes and its available in two flavors; White Lotus w Single Yolk and Durian Mooncake.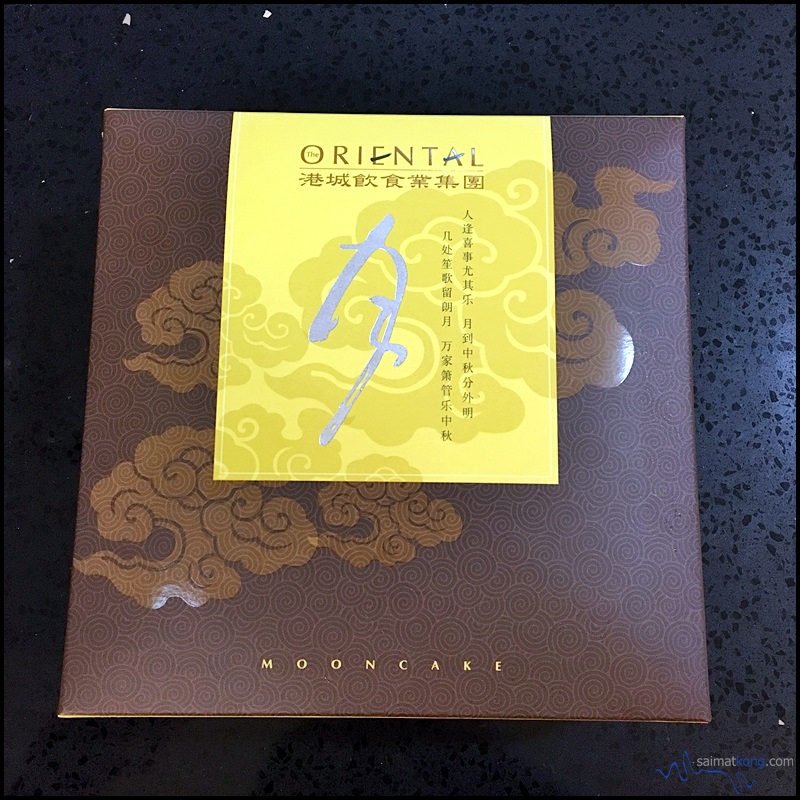 To be honest, I haven't really heard of Oriental Group's mooncakes cox there weren't any promotions or marketing for their mooncakes. However, I got to know that their mooncakes are always sold out very fast.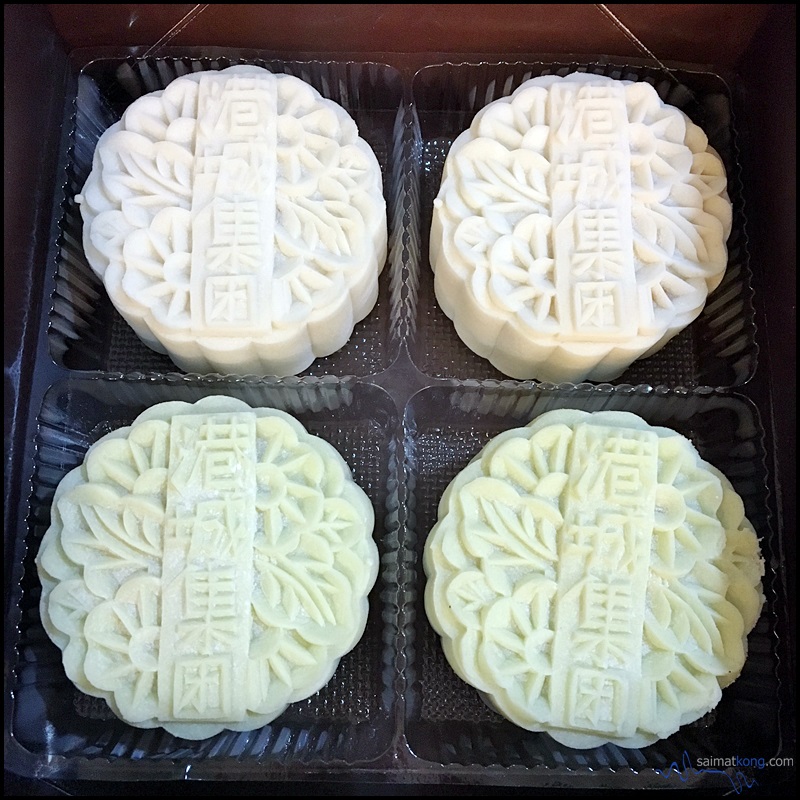 This year, I managed to get a box of the snow skin mooncakes from Oriental Group 🙂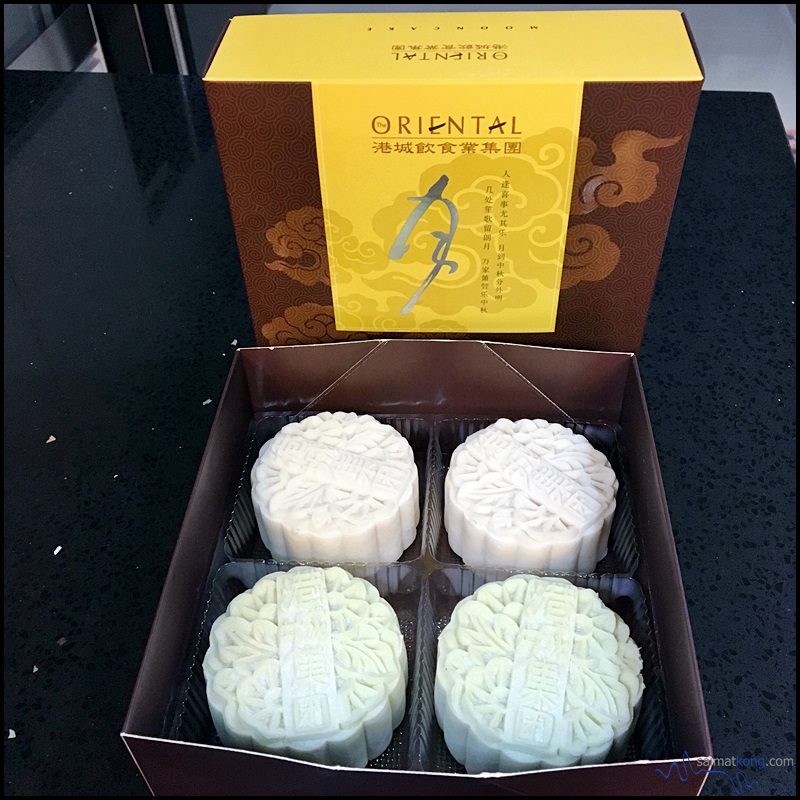 The mooncakes come in pretty simple packaging and no fancy mooncake gift boxes.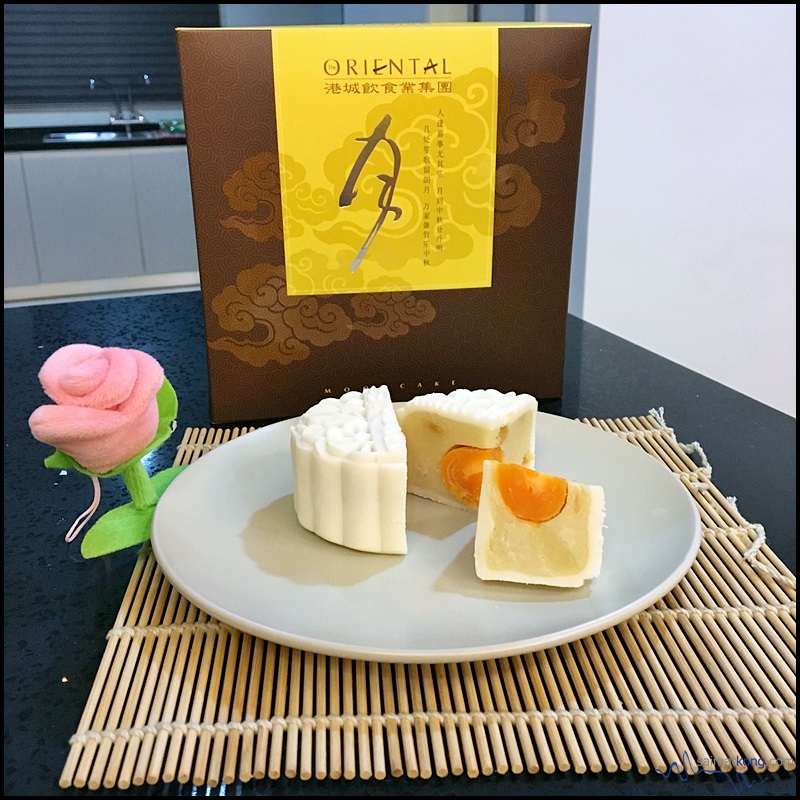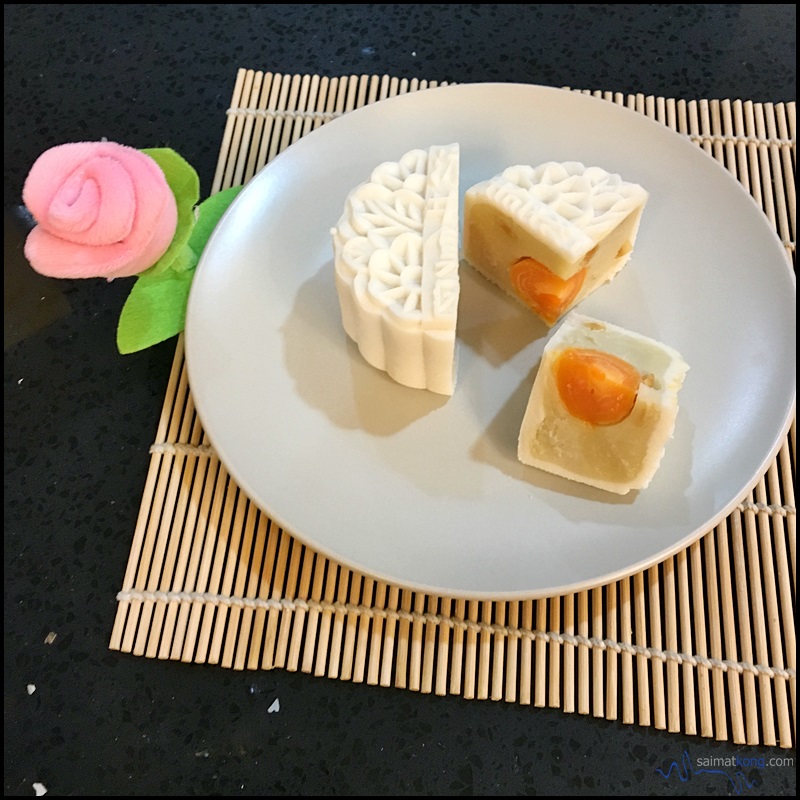 White Lotus Paste with Single Yolk
The White Lotus Paste with Single Yolk Mooncake is made using premium grade lotus seeds and sunflower seeds are added in for that nice crunch.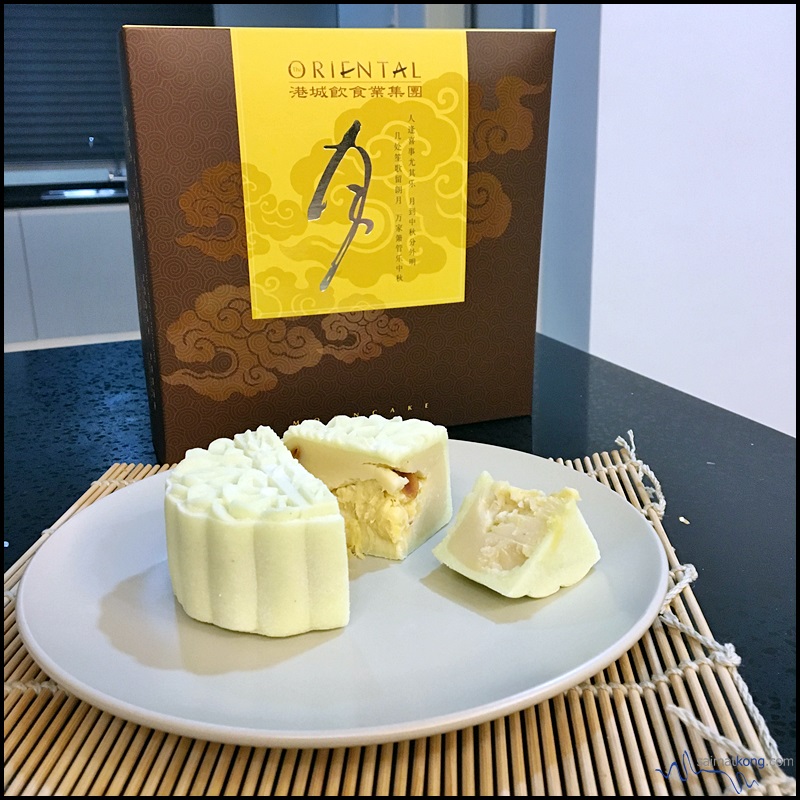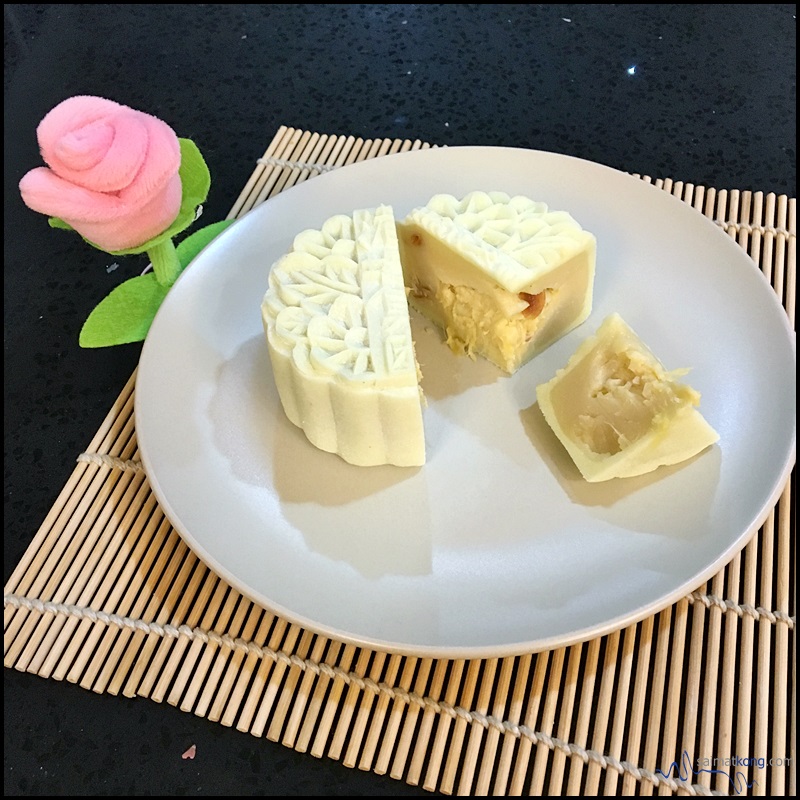 Durian Mooncake
Durian Mooncake is not made entirely with fresh durian pulp but with a blend of white lotus seed paste. I would say it's good for those who doesn't really like the taste of pure durian pulp as its mixed with white lotus seed paste, making it easier to eat.
The snowskin mooncakes are freshly made daily by Oriental chefs and they are available at all Oriental Group outlets. However, they only make limited quantities of mooncakes daily. So, it's better to purchase them early or call the restaurants to make reservations.
The Snowskin mooncakes can be purchased at all Oriental Group of Restaurants outlets :-
Oriental Pavilion
P1-04, Level 1 Podium, Jaya 33
No.3 Jalan Semangat, Section 13
46200 Petaling Jaya
Tel: +603-7956 9288
Oriental Banquet
No. 16 Jalan 19/1, Section 19
46100 Petaling Jaya
Tel: +603-7957 8488
Noble House
No. 19, Jalan Delima, Off Jalan Tun Razak
55100 Kuala Lumpur
Tel: +603-2145 8822
Noble Banquet
No. 235, Jalan Bukit Bintang
55100 Kuala Lumpur
Tel: +603-2145 8822
The Ming Room
3rd Floor, Bangsar Shopping Centre
285 Jalan Maarof, Bukit Bandaraya
59000 Kuala Lumpur
Tel: +603-2284 8822
Maju Palace
Level 5, Maju Junction Mall
1001, Jalan Sultan Ismail
50250 Kuala Lumpur
Tel: +603-2691 8822
The Han Room
T-216A, Third Floor,
The Gardens Mall, Mid Valley City
Lingkaran Syed Putra
59200 Kuala Lumpur
Tel: +603-2284 8833
Oriental Viva
3rd Floor, Viva Home Shopping Mall
Jalan Loke Yew
55200 Kuala Lumpur
Tel: +603-9283 8833
Noble Mansion
P1-01, Level 1 Podium, Plaza 33
No. 1 Jalan Kemajuan, Section 13
46200 Petaling Jaya
Tel: +603-7932 3288
—
You can subscribe to
my blog, follow me on Facebook, follow Instagram, follow Twitter and Youtube for more updates!
—
Comments
comments