I chanced upon Rockfish Noodle Bar when I dined at The Pork Place recently. The menu seems interesting so I thought I'll pay a visit soon to try it out. Rockfish Noodle Bar is located right next to The Place and along the same row as Chatime and Geographer Restaurant & Bar in IOI Boulevard.
We were looking for a decent place to have dinner in Puchong on a Friday night, so we headed to Rockfish Noodle Bar.
The interior is nice with a cosy environment.
Rockfish Noodle Bar serves a variety of Asian fusion and Western food.
Mushroom Soup (RM6.90)
Creamy mushroom soup served with garlic bread. The mushroom soup with bits of mushrooms has a clumpy texture and it was tad salty. The garlic bread on the other hand was somewhat greasy.
Fried Rice with Bacon (RM9.90)
The bacon fried rice taste alright but it was quite oily.
Rockfish Burger Combo (RM16.90)
The friendly server recommended me their signature Rockfish Burger. I opted for combo which comes with mix fries (potato smiles, versitot tater tots, potato wedges,curly fries & french fries) and Root Beer Float. The burger consists of a crispy battered fish fillet, special sauce, lettuce and tomato with sesame seed burger bun. The burger taste average, nothing special about the patty, sauce or the bun.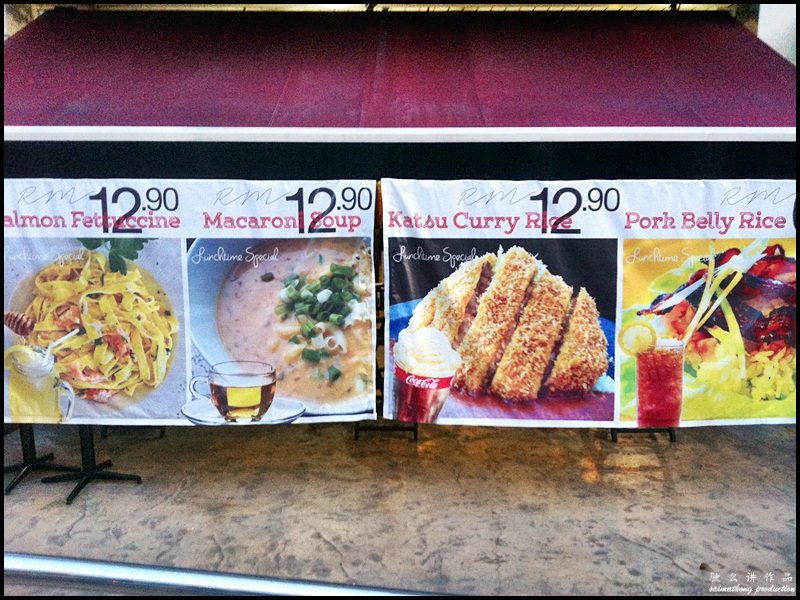 Verdict: Rockfish Noodle Bar at IOI Boulevard is a restaurant serving a variety of Asian fusion and western food. This restaurant has simple interior with a cosy environment. However the food was just average. Will I revisit? Most unlikely.
Rockfish Noodle Bar @ IOI Boulevard, Puchong
Address: A-G-32, IOI Boulevard, Jalan Kenari 7, Bandar Puchong Jaya, 47170 Puchong, Selangor
Tel: 03-8071 6668
Opening Hours: Tuesday – Friday 11.30am – 3.30pm & 5pm – 10.30pm
Saturday, Sunday & Public Holidays 12.30pm – 10.30pm
(Closed on Mondays)
Facebook: https://www.facebook.com/pages/ROCKFISH-Restaurant-Bar/152770504792731
Comments
comments