Restoran Tangkak Beef Noodles 东甲牛腩面 is situated along the same row as Standard Chartered Bank and Old Town White Coffee at Bandar Puteri, Puchong. The original Tangkak Beef Noodles shop which is known as Kuang Fei is located along Jalan Solok in Tangkak, Johor.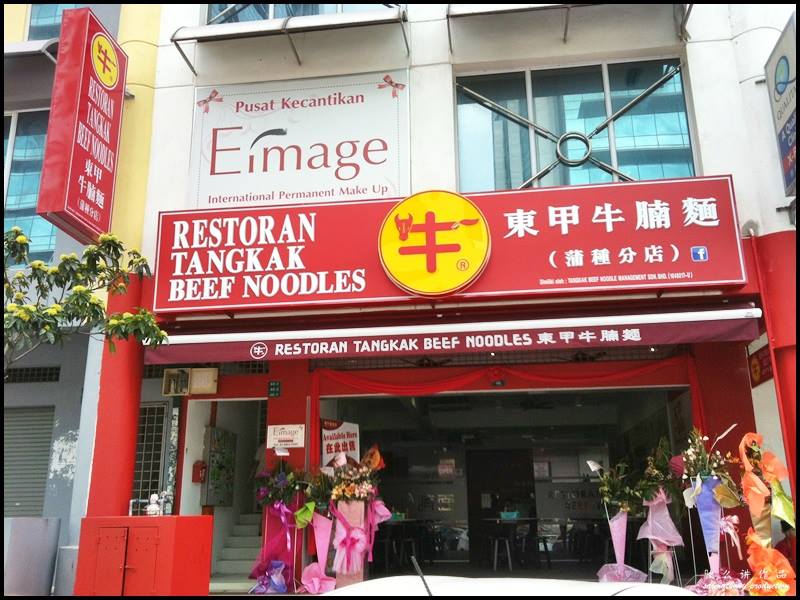 This Restoran Tangkak Beef Noodles at Bandar Puteri Puchong is their 6th branch. Besides the main branch in Tangkak, they have several other branches in Kluang, Taman Maluri Cheras, Kuchai Lama and Malacca.
Restoran Tangkak Beef Noodles is famous for their beef brisket noodle 牛腩麵 soup. I had wanted to try their beef brisket noodle but couldn't find it in the menu. The best part is, the waiters who are all foreigners doesn't know what beef brisket is. Thus, I had no choice but to order the food in the menu only.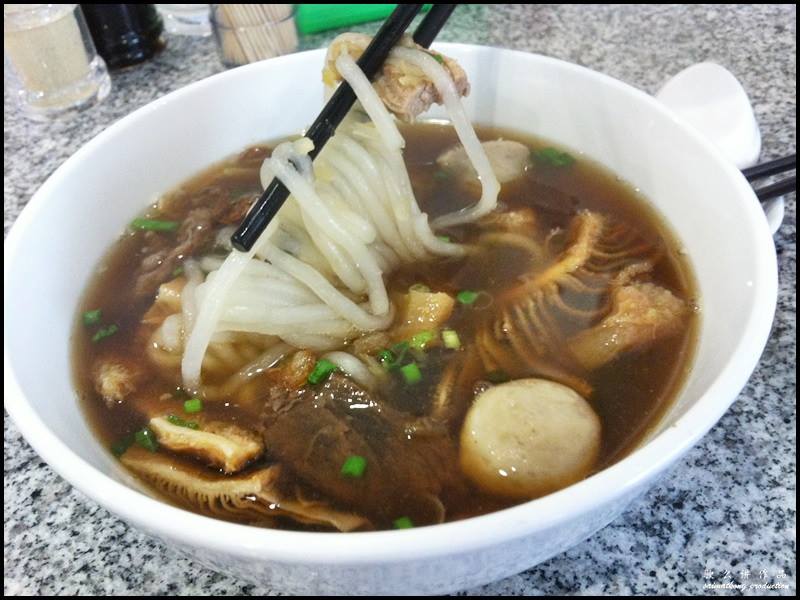 All Mix Soup with Lai Fun RM15.90
This all mix soup comes with varieties of beef parts; meat, stomach, tendons, tenderloins and beef balls. The soup base which I believe is boiled with bones and herbs for long hours gives a sweet and mild herbal taste. The soup is similar to Bak Kut Teh but on the sweeter side.
Verdict: The broth is good as I emptied my bowl. I have yet to try their famous beef brisket noodles thus I can't judge whether it's good. The beef balls have springy texture, just the way I like it.
Restoran Tangkak Beef Noodles 东甲牛腩面 @ Bandar Puteri, Puchong
Address: Jalan Puteri 1/2, Bandar Puteri, Puchong, Selangor
Located at Bandar puteri same row at Standard charted bank or opposite OCBC
—
Follow me on Facebook, Twitter, Instagram for more live updates!
Facebook : https://www.facebook.com/smartkong
Twitter : https://twitter.com/saimatkong
Instagram : http://instagram.com/saimatkong

Comments
comments