Reminisce Cafe 舊相好 is located next to Sushi Tei at SetiaWalk, Puchong. Reminisce means "remembering the past" and here at Reminisce Cafe, it simply means recollecting the good old memories. Therefore, you can expect something nostalgic at Reminisce Cafe.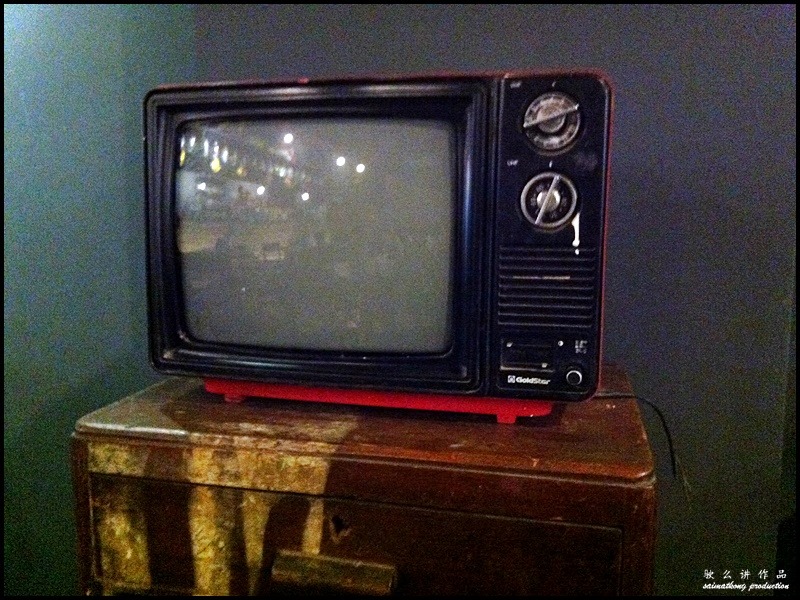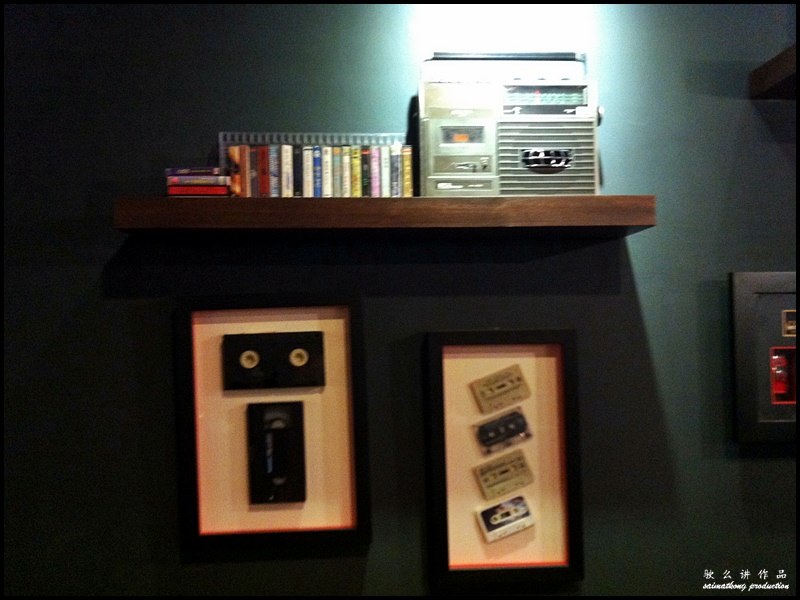 This warm and inviting cafe is decorated with lots of old knick-knacks which includes antique piano, old TV box, vintage thermos flask, classic furnitures and etc.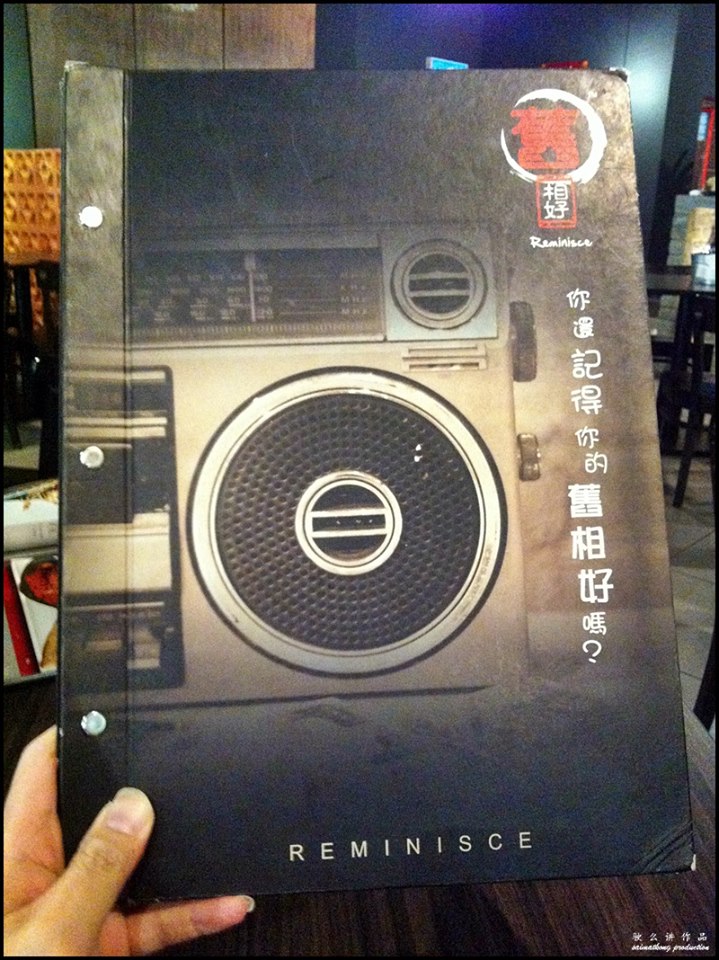 Reminisce Cafe serves a wide variety of Malaysian delights such as dry curry chicken noodle, yam cake, turnip cake, nasi lemak, congee, satay and many more.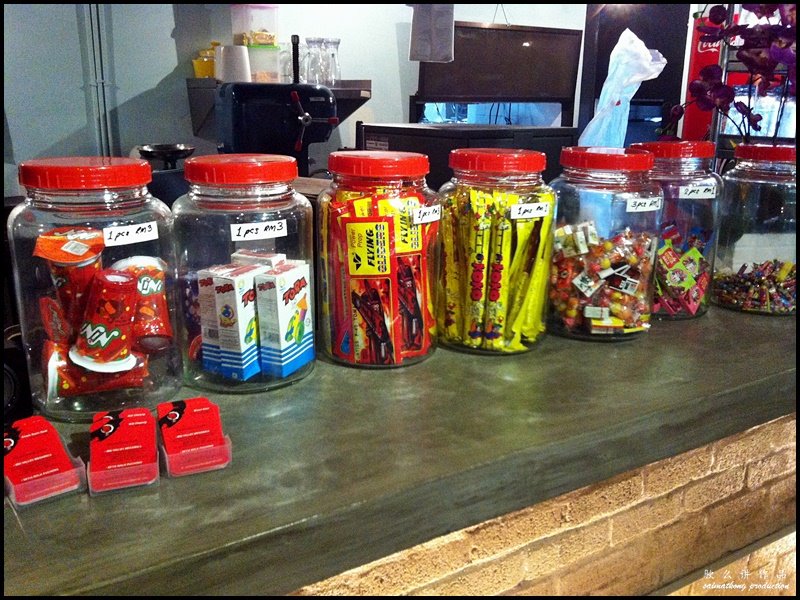 There's a collection of nostalgic childhood treats/ snacks in front at the cashier counter. Among the snacks in the jar are Tora, Ding Dang, jelly cups, bubblegum, Mamee, Mi-Mi snacks and etc. I figure kids born in the 70s and 80s will be able to relate to this 😉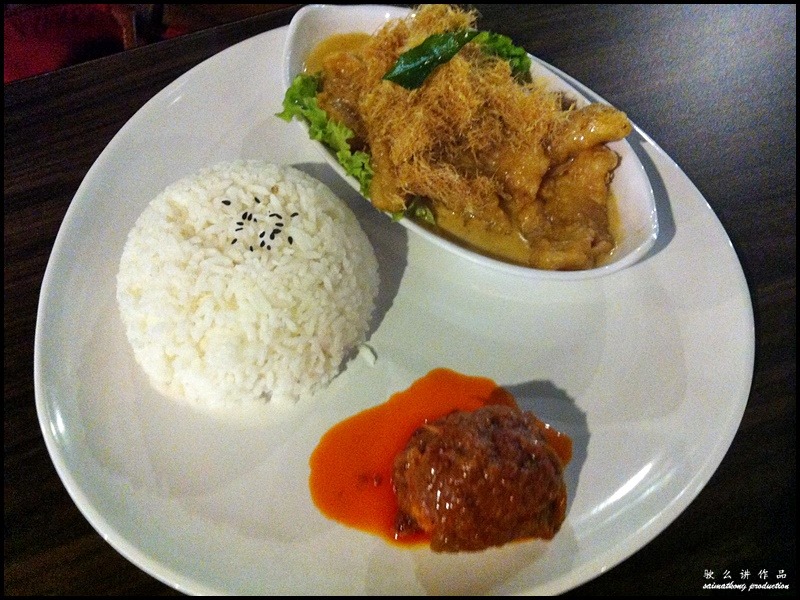 Butter Fish Rice (RM14.90)
The butter fish is cooked with thick creamy butter sauce and then topped with egg floss. The flavor is enhanced with the fresh curry leaves. Love love love this! The butter fish rice is accompanied with a sambal telur.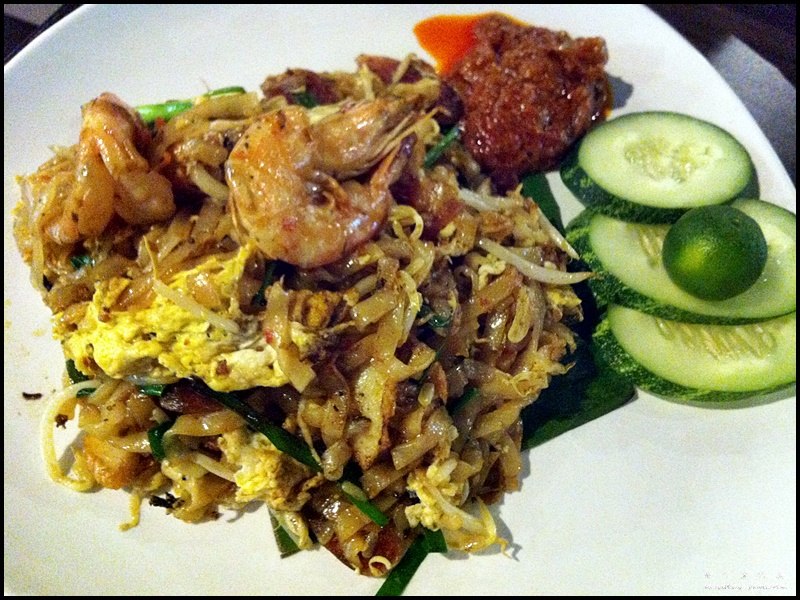 Reminisce Char Koay Teow (RN12.90)
A popular Malaysian dish, this plate of char koay teow is fried with ingredients like "lap cheong", egg, bean sprouts, spring onions, prawns and etc. Flavorful but lacking the aroma from a good "wok hei". Of course can't beat those fried with big fire especially from the Penang Hawker Stalls but this one still ok-lah.
Crispy Nian Gao (RM4.90)
This deep fried Nian Gao is sandwiched between a slice of taro (a.k.a yam) and sweet potato. Though it's oily stuff but nian gao has alwats been my favourite snack. Actually Nian Gao is very auspicious and is a must-have food during CNY.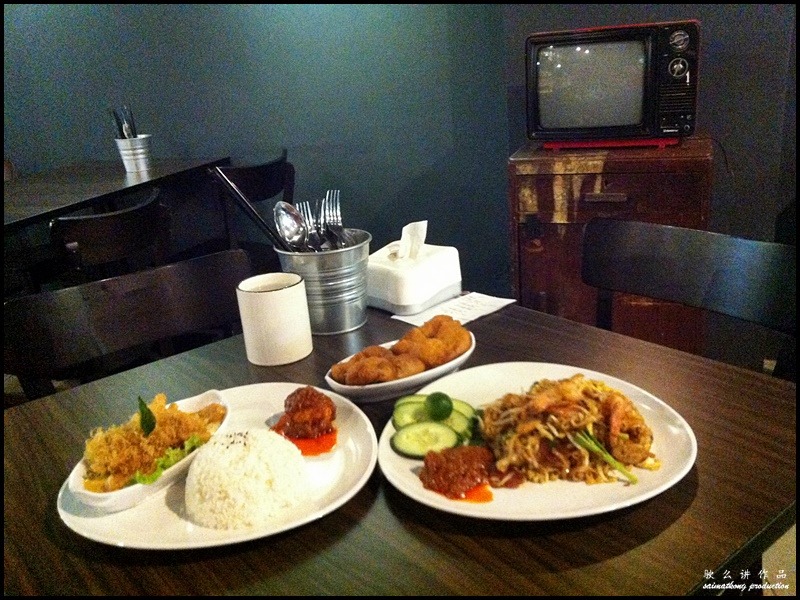 Verdict: Reminisce Cafe 舊相好 is a cosy chill out place which has comfort food from salad, sandwiches, noodles, rice and more. A great spot for delicious meals with a warm home feel.
Reminisce Cafe @ SetiaWalk, Puchong
Address: I-03A-G, Ground Floor, Block I, SetiaWalk, Persiaran Wawasan, Pusat Bandar Puchong, 47160 Puchong, Selangor
Tel: 03-58791168
—
Follow me on Facebook, Twitter, Instagram for more live updates!
Facebook : https://www.facebook.com/smartkong
Twitter : https://twitter.com/saimatkong
Instagram : http://instagram.com/saimatkong

Comments
comments