Absolute Viet is located diagonally opposite Tokyo Kitchen and along the same row as Reminisce and Sushi Tei. It's hard to miss this restaurant as you'll definitely pass by this restaurant when you are walking over to the adjacent Setia Walk Mall.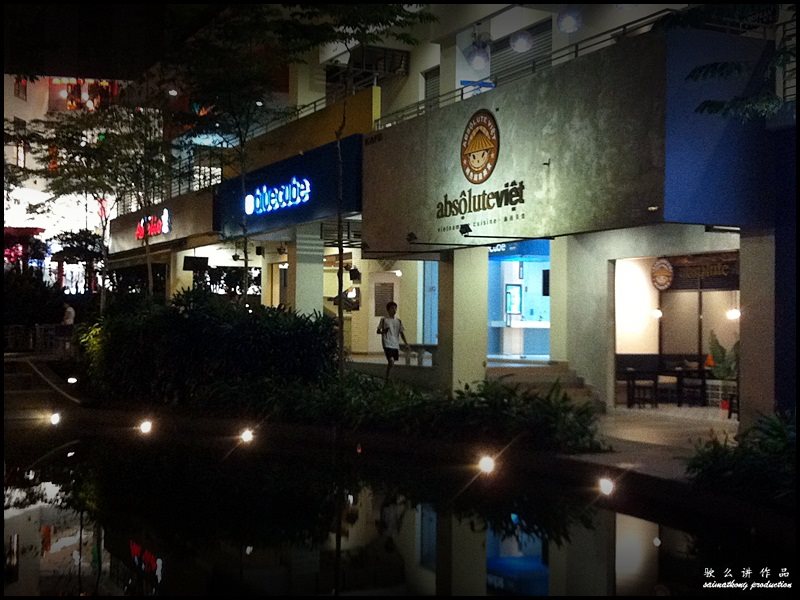 Absolute Viet is a cosy Vietnamese restaurant with a minimal setting serving an assortment of simple Vietnamese dishes. The nice and quiet dining environment makes you feel absolutely comfortable.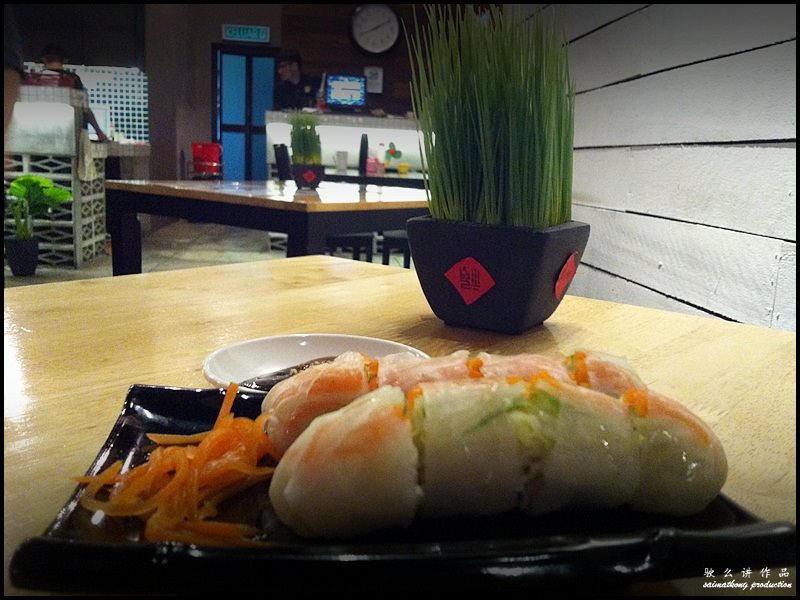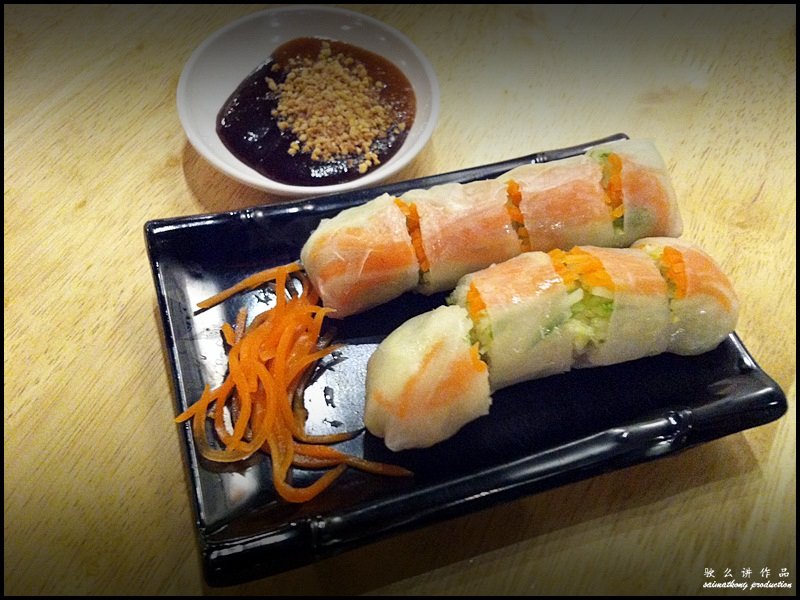 Pork Rice Paper Rolls (RM5.50)
These pork rice paper rolls make a good starter. A simple and delicious dish.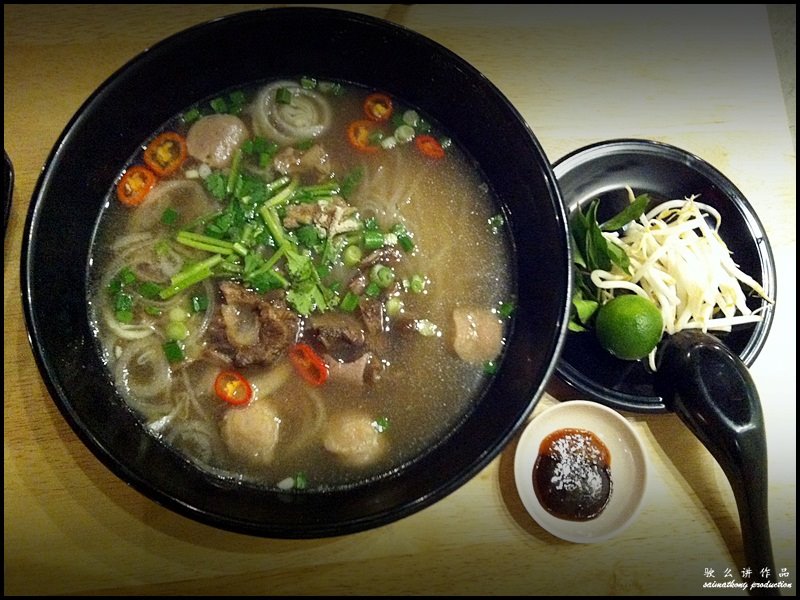 Special Beef Combination Noodles Soup (RM13.90)
This Special Beef Combination Noodles Soup is one of the signature dish at Absolute Viet. The Vietnamese Pho is served with a plate of fresh bean sprouts on the side. The broth is good, not overly salty with generous amount of ingredients.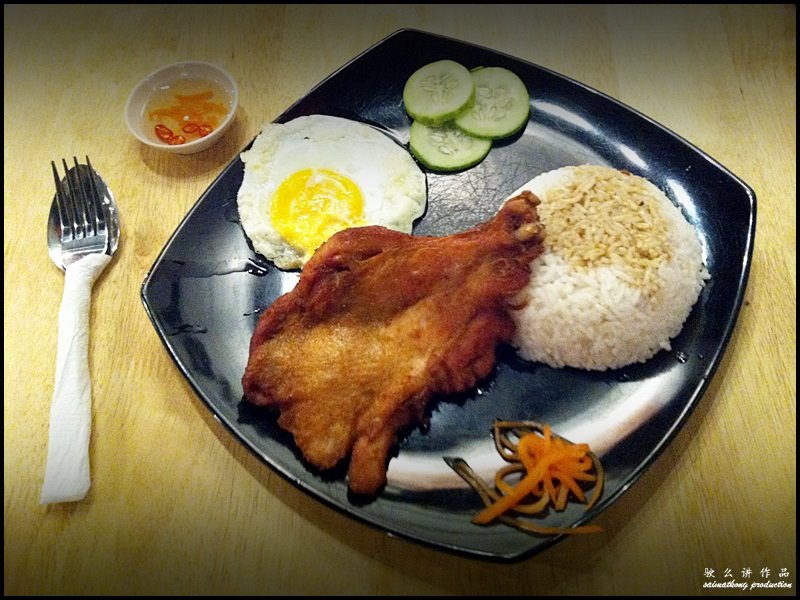 Lemongrass BBQ Chicken Rice (RM11.90)
This Lemongrass BBQ Chicken was a bit disappointing as the chicken was a bit dry and if it's not for the sauce, I find it rather hard to finish it. The fried egg on top of the rice was a bit oily.
Vietnamese Drip Coffee (RM5.50)
The Vietnamese Drip Coffee comes with a glass of condensed milk is alright. As soon as it stops dripping, stir well with the condensed milk. Voila, a good cup of Vietnamese coffee.
Verdict: Absolute Viet is a decent place to satisfy your Vietnamese food cravings.
Absolute Viet 绝色越南美食 @ Setia Walk, Puchong
Address: I-5-G, Block I, SetiaWalk, Persiaran Wawasan, 47160 Puchong, Selangor (diagonally opposite Tokyo Kitchen)
Tel: 03-5879 0522
—
Follow me on Facebook, Twitter, Instagram for more live updates!
Facebook : https://www.facebook.com/smartkong
Twitter : https://twitter.com/saimatkong
Instagram : http://instagram.com/saimatkong

Comments
comments