If you want to good Thai food, it's best to go where the locals go. I've read quite a bit about Raya Thai Cuisine while researching on places to eat in Phuket and have been looking forward to trying their delicious Thai dishes 🙂 Apparently Raya House is not just popular among locals but celebrities and even Thai royalty love this place.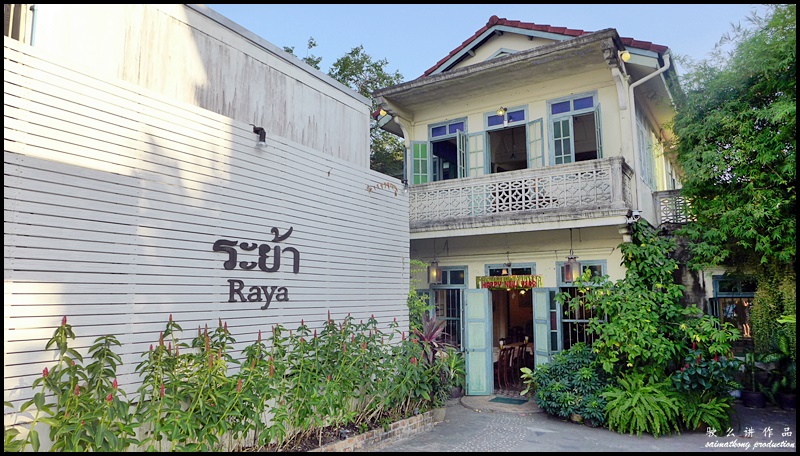 Located in the heart of Phuket town on New Debuk Road, Raya House is a 90 year old double-storey shophouse converted into a cozy restaurant famous for its authentic Thai cuisine.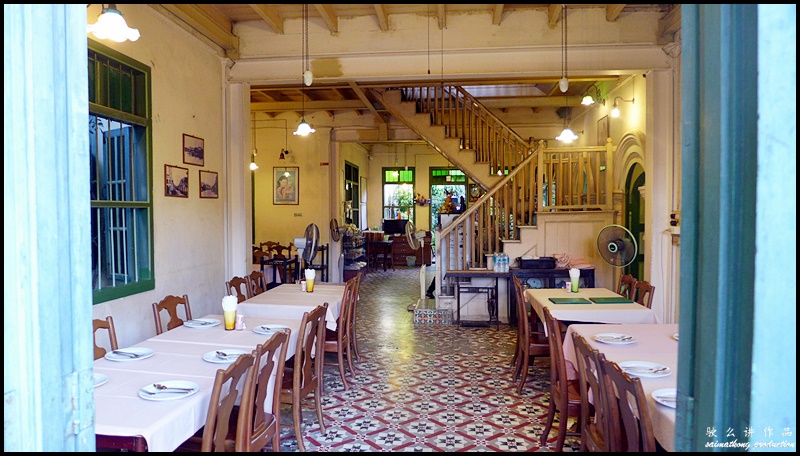 The decor echoes of an old era with sepia-tone pictures of Thai monarchs, 1930s poster of Chinese ladies wearing cheongsam hanging on the walls, wooden staircase, striking mosaic floor tiles, long wooden tables, floor fans and Singer sewing machine.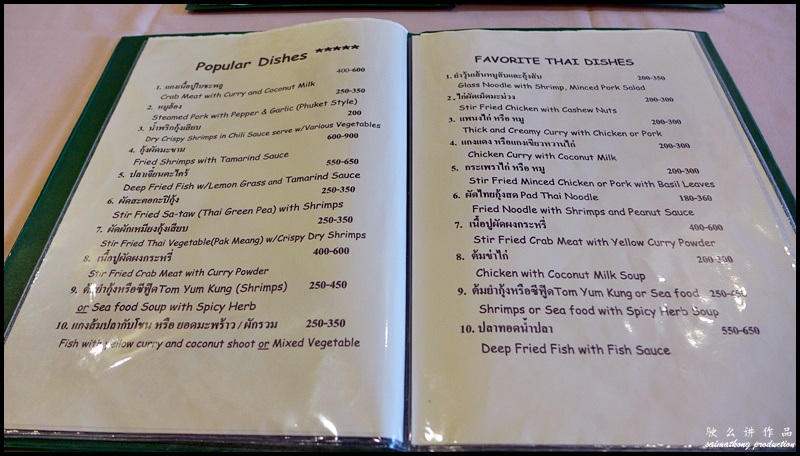 The menu is quite extensive but if you are unsure of what to order, you may want to refer to "Popular Dishes" or "Phuket Specials".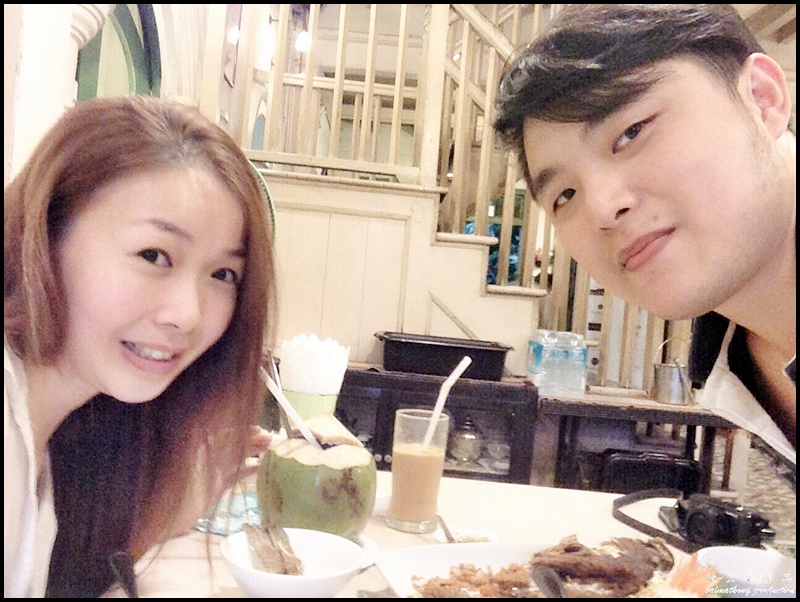 First, let us take a selfie before we finish all the yummylicious food 🙂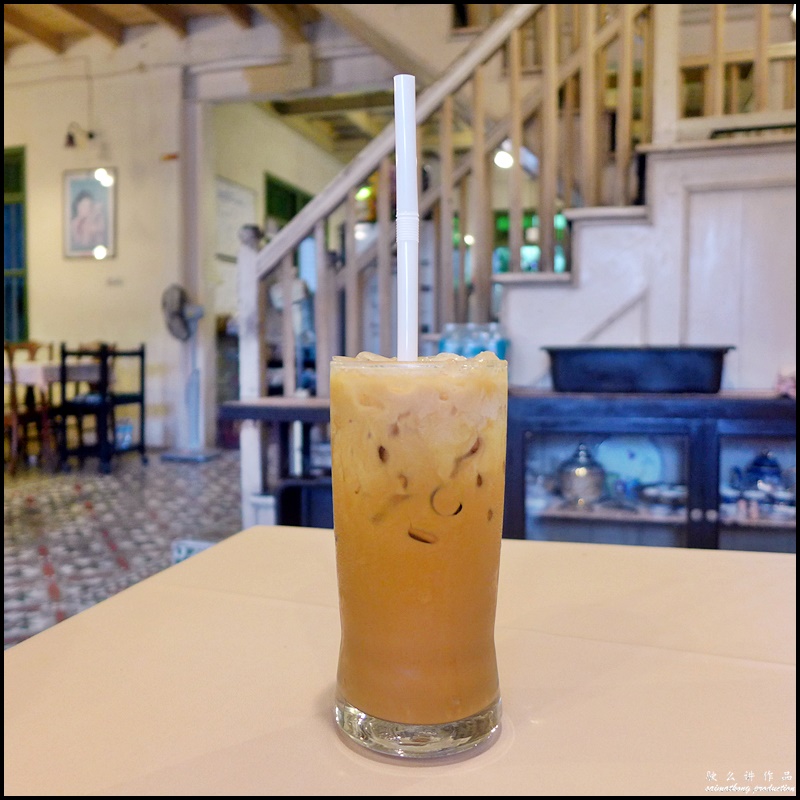 Thai Iced Tea (60 baht)
Iced Tea or "cha-yen" is a popular drink in Thailand made from strongly brewed Ceylon tea.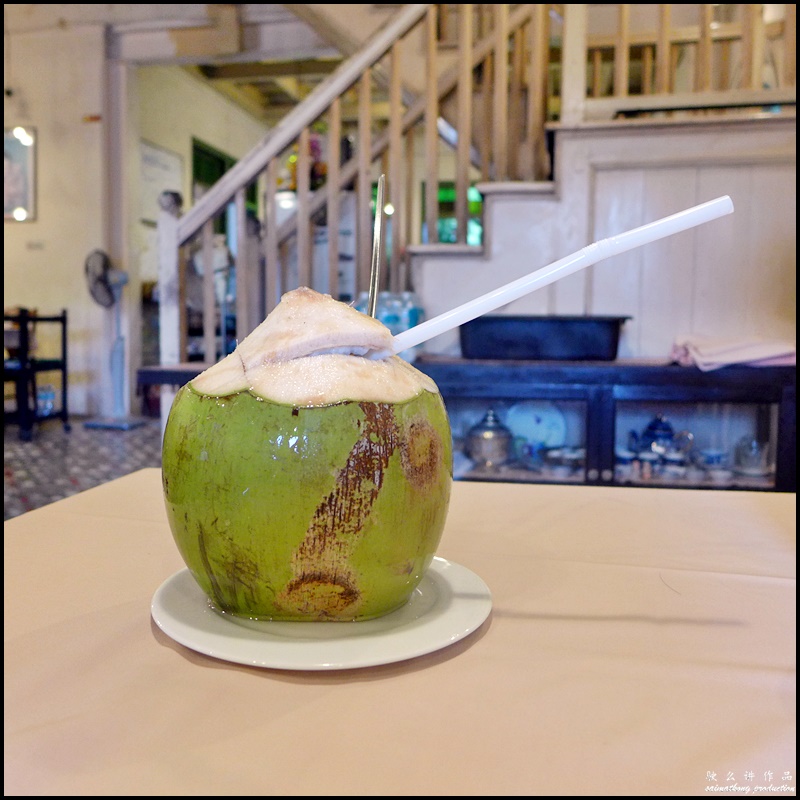 Thai Coconut (80 baht)
The weather in Phuket is extremely hot and this coconut drink is so refreshing! Slurp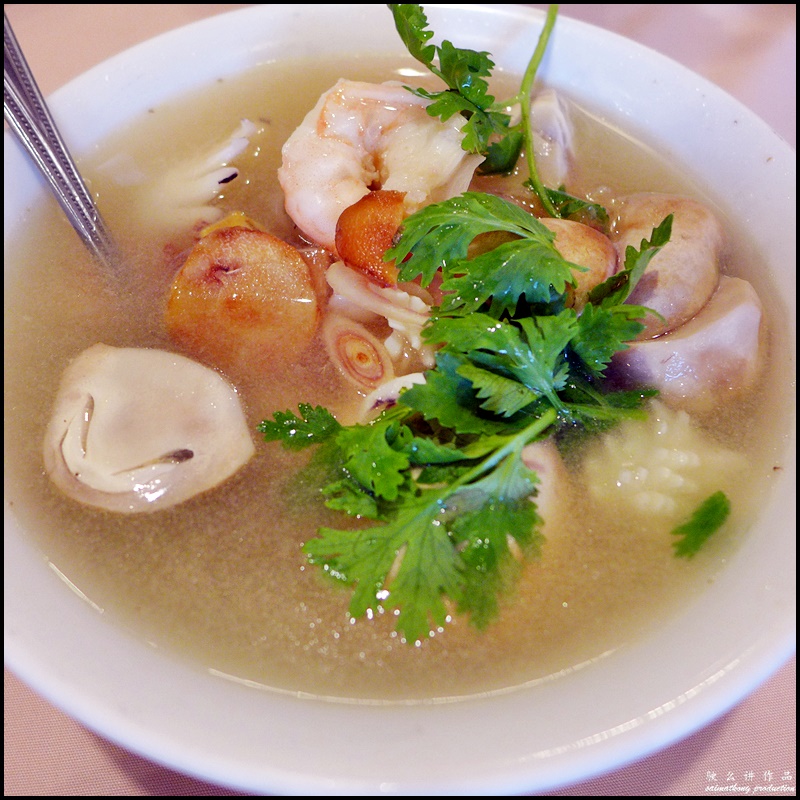 Tom Yum Seafood Soup (250 baht)
The Tom Yum Seafood at Raya was really good. The ingredients – prawns and squids were really fresh and the soup has the right balance of hot & sour.
I've always been a fan of Tom Yum soup and I love that the broth is clear & not creamy 🙂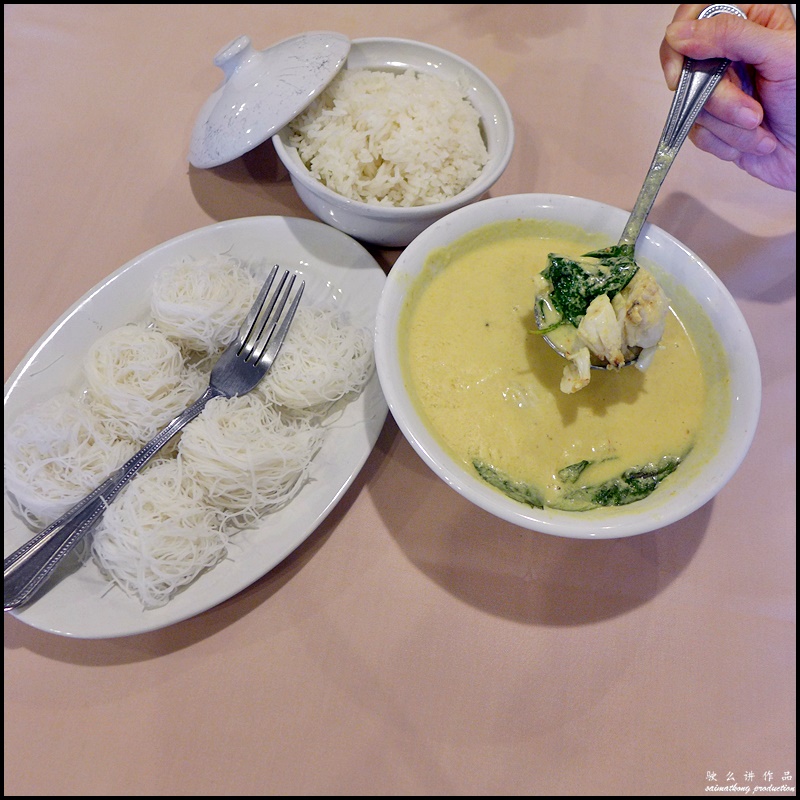 Crab Meat Curry with Coconut Milk (400 baht)
This crab meat curry served with rice vermicelli is a must-order signature dish at Raya. The creamy coconut curry contains big chunks of fresh and tender crab meat. It was good and I only wish that the gravy was slightly thicker coz its kinda watery.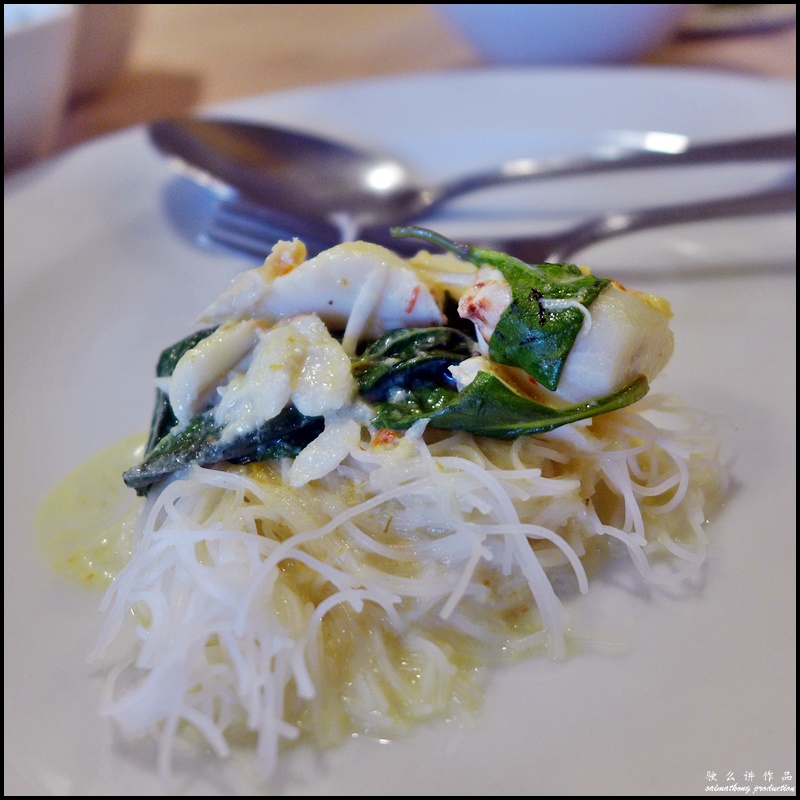 This is how I eat this Phuket local dish – scoop a spoonful of the crabmeat curry over the rice vermicelli. Or you can also dip the Mee Hoon into the bowl of crabmeat curry before popping it into your mouth =)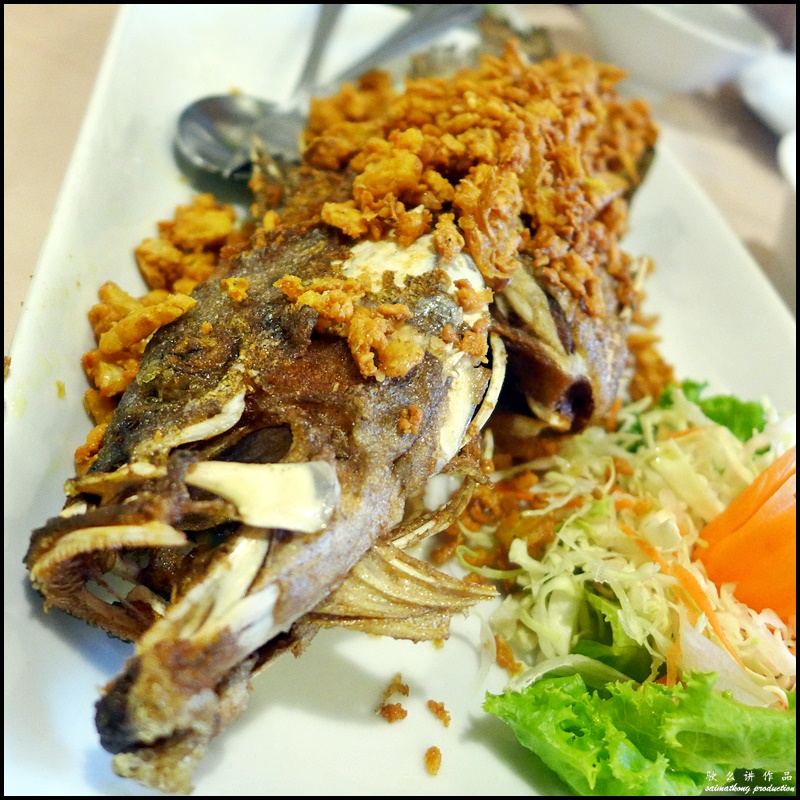 Deep-fried Fish with Garlic and Curcuma (550 baht)
The fish is fried to perfection and topped with lots of crunchy garlic bits. The Wifey enjoyed this dish very much, so I suppose it's good.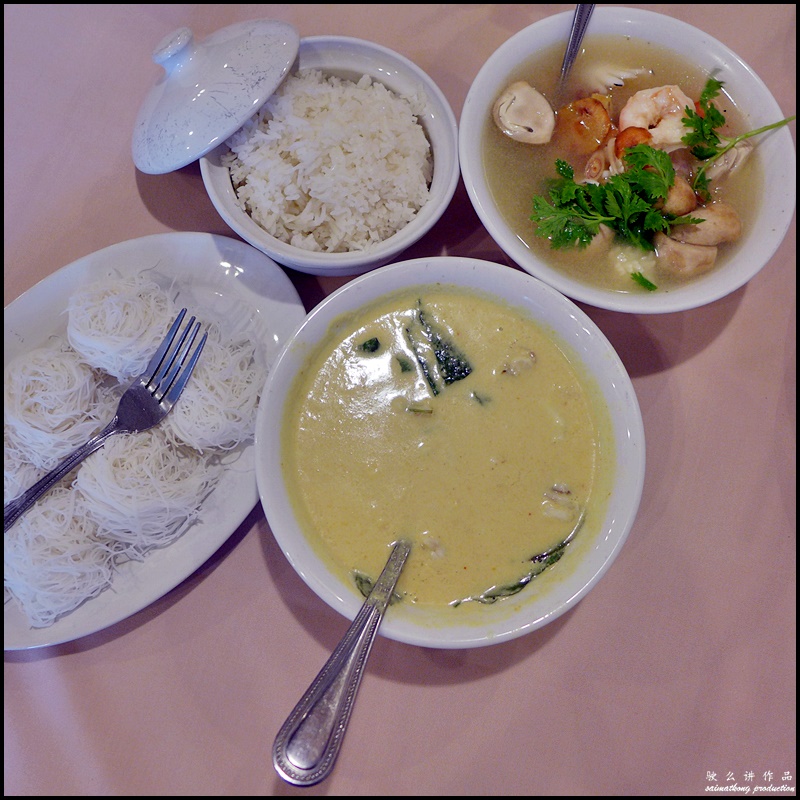 Verdict: Their specialities include Crabmeat Curry served with Rice Vermicelli, Spicy Phuket Prawns, Deep-fried Sea Bass with Shallots and Red Chillies in Tamarind and Lemongrass Sauce and Caramelised and Braised Pork Belly. If you're in Phuket and looking for authentic Phuket-style Thai food, I highly recommend Raya Thai Cuisine 🙂
Raya Thai Cuisine Restaurant @ Muang, Phuket
Address: 48 New Debuk Cross Road, Amphur Muang, Phuket 83000, Thailand.
Tel: (+66) [0] 76218 155
Operating hours: Daily from 10am – 10pm
Email: [email protected]
Payment Method: CASH only
Comments
comments