Whenever I travel, I love visiting the markets and hypermarkets coz markets and hypermarkets (Tesco, Big C, Central, Lotus) are the best places to get a glimpse of the local culture. After our scrumptious dinner at Raya Thai Cuisine, we head over to Phuket Night Market in a Phuket Town. Sadly, we were too full after dinner or else we could have tried and pack some food at the night market.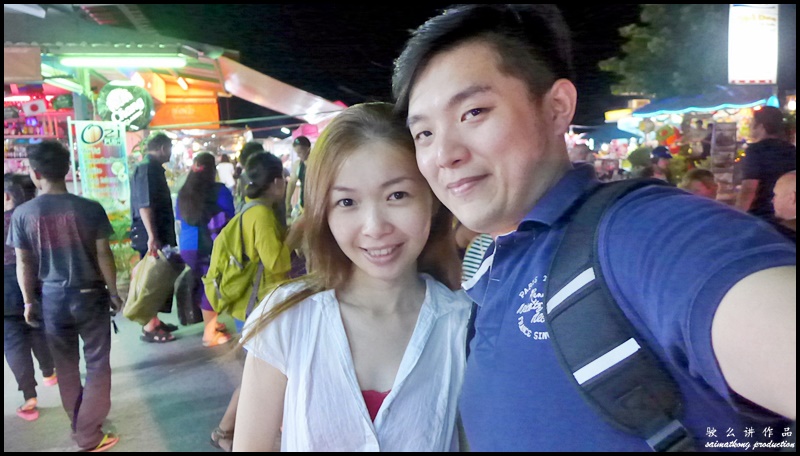 Phuket Night Market is divided into two sections; food and merchandise which includes clothes, fluffy toys, mobile phones, electronics items, DVDs and CDs, shoes, bags, jewelry and fashion accessories, watches, souvenirs and etc.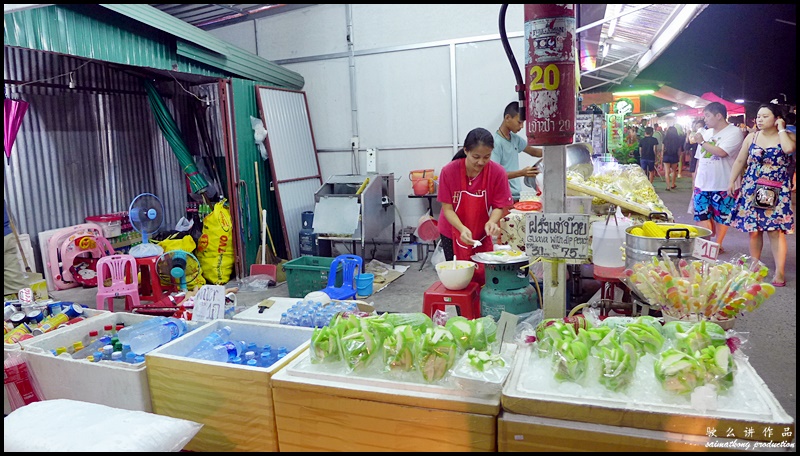 The Apple Guava in Thailand looks like a big green apple and taste really sweet. If I'm not mistaken, I've seen this type of guava with dip peach in Cameron Highlands, not sure if it's imported from Thailand 🙂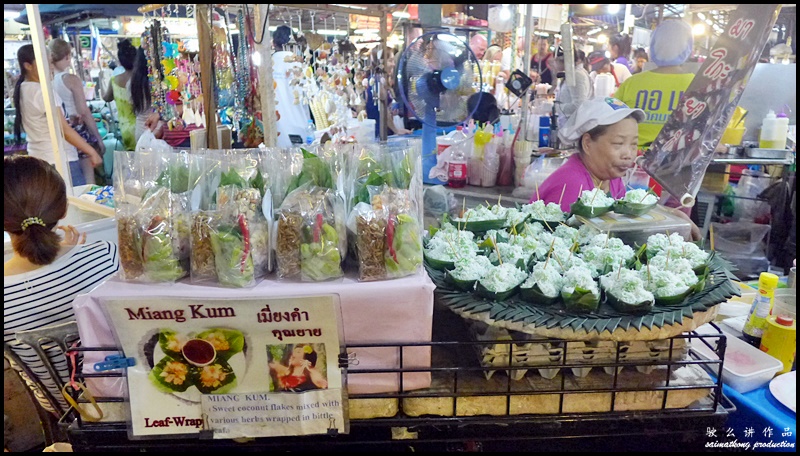 If you have not try Miang Kham before, you've gotta try it at least once. Miang Kham is a popular traditional Thai street snack which is healthy and addictive too. Basically you just wrap a leaf with several chopped ingredients such as shallots, fresh green chili peppers, ginger, garlic, lime, cashew nuts, dried shrimps and sliced green mango.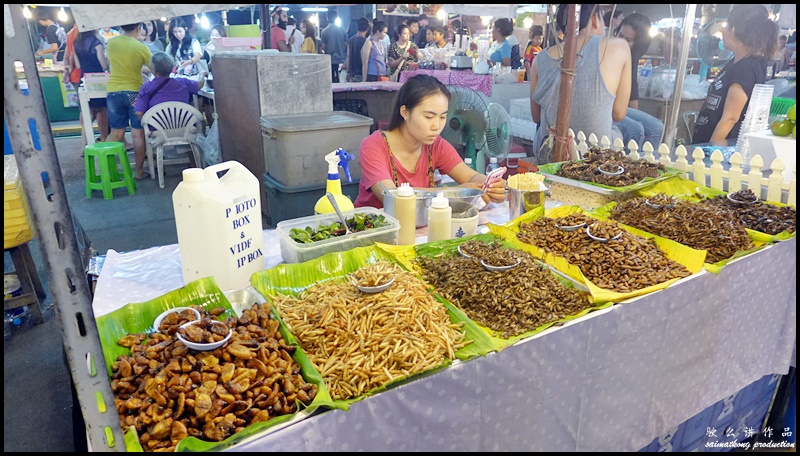 Want to try some exotic snacks? There's a stall here selling all sorts of deep-fried insects like bugs, silkworms, cockroaches and etc.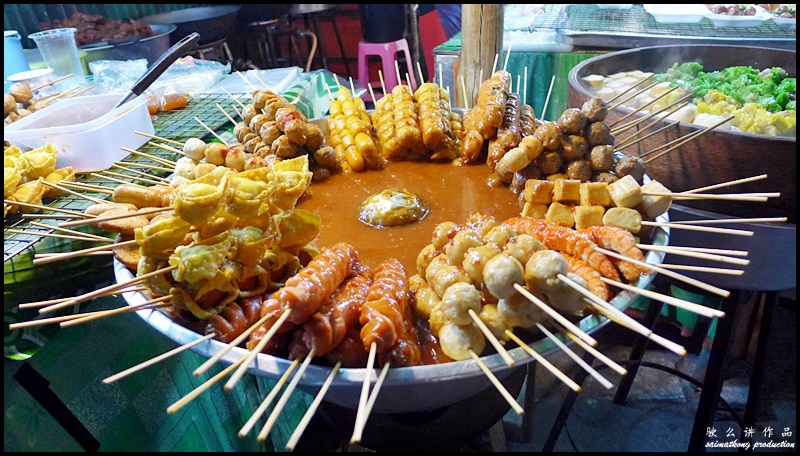 A variety of fish ball skewers, fried wanton skewers, squid skewers, taufu skewers and lots more.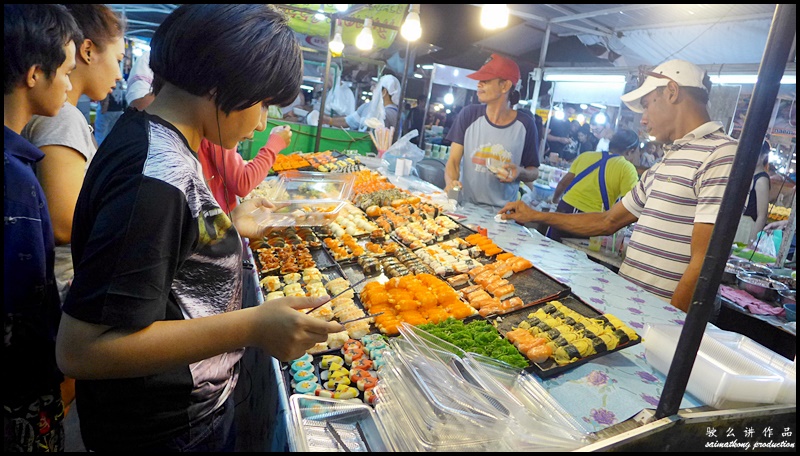 Feel like having Japanese sushi? There are also stalls offering a variety of sushi.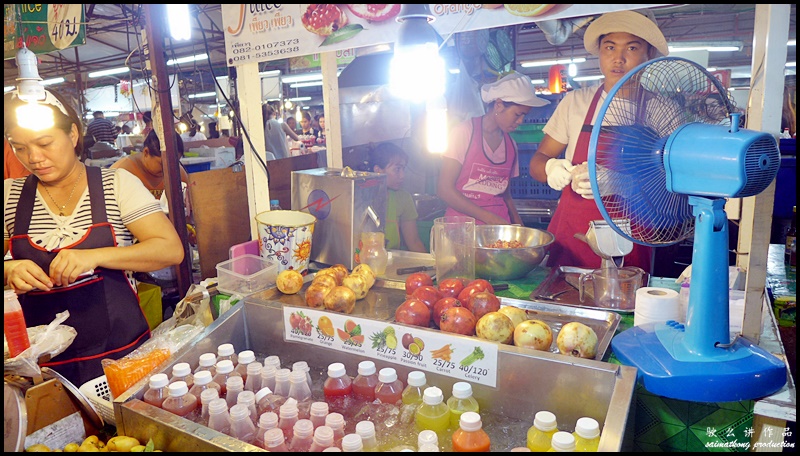 Cool it down with fruit shakes or freshly squeezed juices.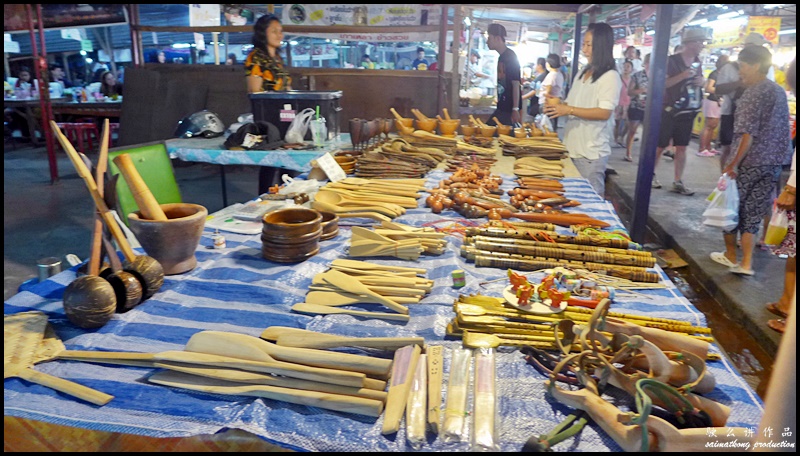 If you're looking for souvenirs to bring back, there are stalls selling a variety of local decorative items, wood carvings and crafts.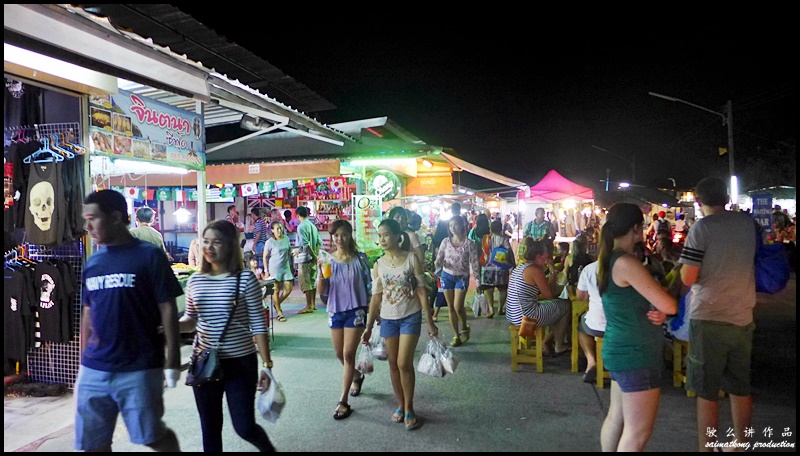 If you wanna see how the locals live, the best place to go is visiting their markets. Phuket weekend night market starts about 4pm and carries on until about 12am every Saturday and Sunday only. You can go there early to eat your dinner at the market by sampling different variety of food, snacks and drinks. Its fairly easy to get to this night market from Phuket Town. If you're staying in Patong area, it takes about 20 minutes to go there.
Phuket Weekend Night Market @ Phuket Town
Opening Hours: Saturday & Sunday from 4.00pm till 10.00pm
Location: Phuket Weekend Market is located in Phuket Town near Central Festival shopping mall.
Comments
comments