myBurgerLab is one of the pioneers of the burger joints in Malaysia and today, they are one of the top burger joints in Klang Valley. After trying different burger places, I think myBurgerLab still make the best burger. However, I did not re-visit myBurgerLab at Seapark after my previous visit coz of the super long queue and smelling like burger from head to toe after eating.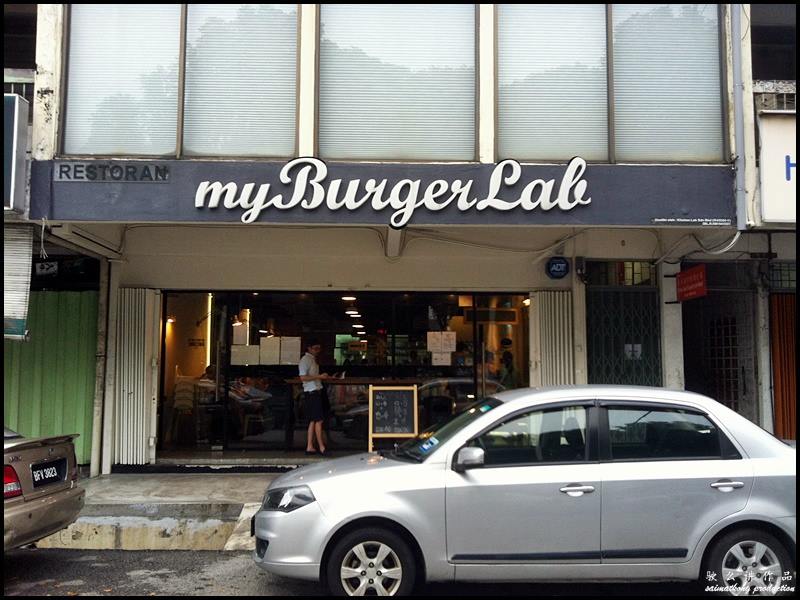 Recently I visit myBurgerLab 2.0 at OUG with The Wifey coz she's craving for burger, delicious burger to be precise and I could only think of myBurgerLab. myBurgerlab at OUG occupies one of the shophouses opposite OUG Plaza.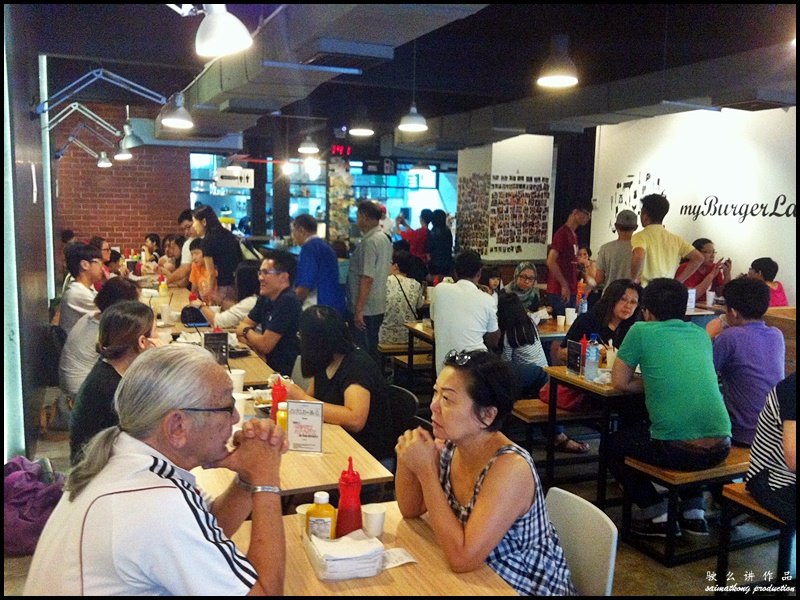 The OUG outlet is more spacious than the first myBurgerLab in Seapark and has more seating. Decoration is fairly minimal with bright colored furnitures. Good thing is this outlet is not as packed as I thought it would be, maybe coz we were there early.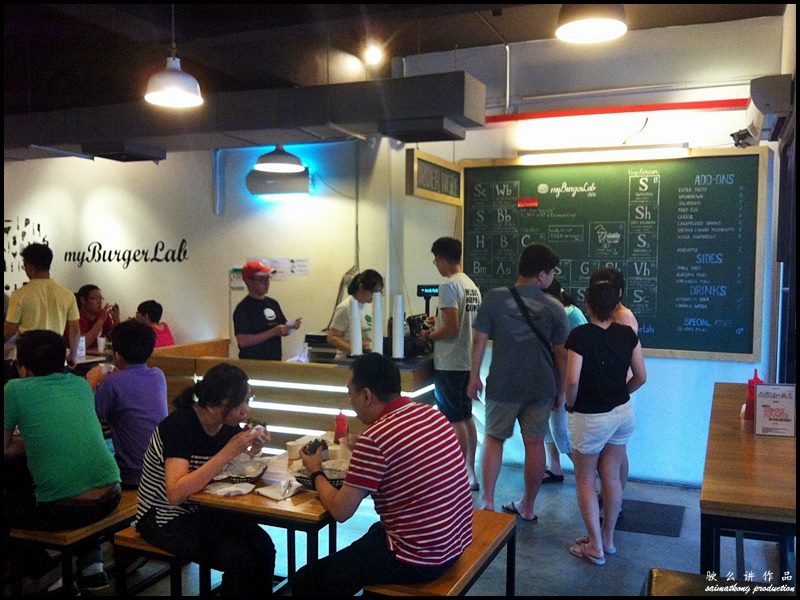 Just like myBurgerLab at Seapark, you gotta place your order and pay at the cashier before finding a seat.
Not sure which burger to have? No worries coz there's a large chalkboard menu of the wide variety of burgers at myBurgerLab with detailed descriptions of the ingredients 🙂
Chicken and Egg Dilemma Set (RM22)
The Wifey's choice was the Chicken & Egg Dilemma burger with Fried Chicken, Sharp Cheddar, topped with Eggscellent Salad sandwiched between a fluffy charcoal bun.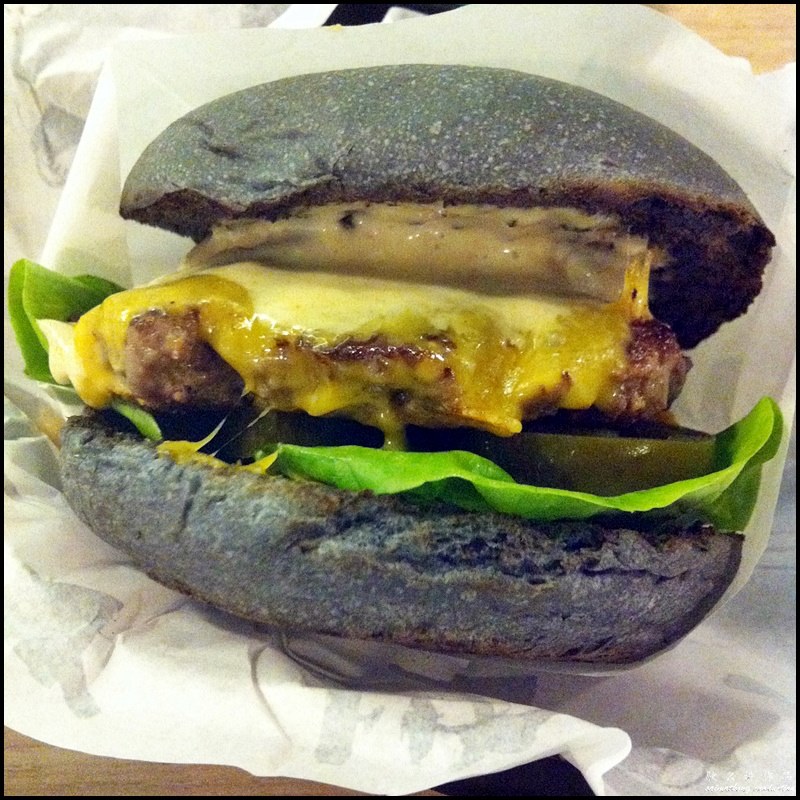 Kick In The Face (RM16.50)
Kick In the Face burger comprised of beef patty Mustard Grilled, Sharp Cheddar, Horseradish sauce, Jalapenos and Sauteed Onions sandwiched between pillowy soft charcoal bun. While there are other burger chains which also use charcoal bun, me thinks no one does it better than myBurgerLab 🙂 I topped up an additional RM6 to upgrade my burger to a set which came with Side Fries and Bottomless Soda.
p.s: Good news for myBurgerLabs fans, myBurgerLab 3.0 is opening soon in Sunway. Heard it'll be open in late November 2014!
Verdict: myBurgerLab 2.0 is myBurgerLab's second outlet which is located opposite Plaza OUG in OUG. This is the place to go if you're looking for burger with creative toppings. Hot favorites include Beautiful Mess, Waterballoon, Say Cheese, The Geisha, Kick In The Face and many more. Burgers here are as good as those at MyBurgerLab Seapark; fluffy charcoal bun & juicy patty. There's no long queue at this outlet and you won't end up smelling like grilled burger 🙂
myBurgerLab @ OUG
Address: No. 8, Jalan Awan Hijau, Taman OUG, 58200 KL
Opening Hours: Open everyday except the 1st Mondays of the month.
Seapark Lab
Mon-Fri: 5:00pm till 10:15pm (last call)
Sat-Sun: 11:00am till 10:15pm (last call)
OUG Lab
Mon-Fri: 5:00pm till 10:15pm (last call)
Sat-Sun: 11:00am till 10:15pm (last call)
Sunway Lab
Mon-Sun: 11:00am till 10:15pm (last call)
Cyberjaya Lab
Mon-Fri: 11:30am till 2:00pm (last call)
Mon-Sat: 5:30p till 10:00pm (last call)
Cyberjaya closes on Sunday.
Website: http://myburgerlab.com
—
You can subscribe to
my blog, follow me on Facebook, follow Instagram, follow Twitter and Youtube for more updates!
—
Comments
comments