Mr Hoe's Bistro is a cosy neighborhood bistro located next to Penang One and along the same row as Win Soon Cafe in Bandar Puteri, Puchong.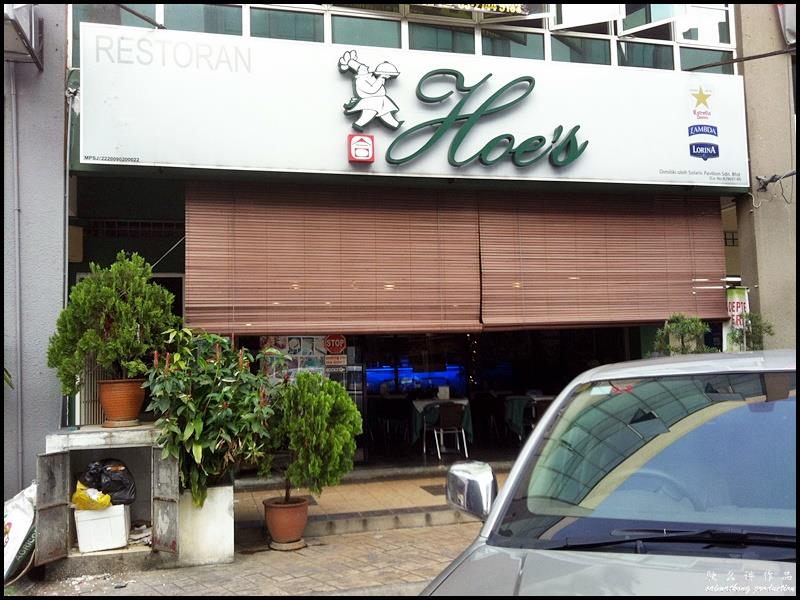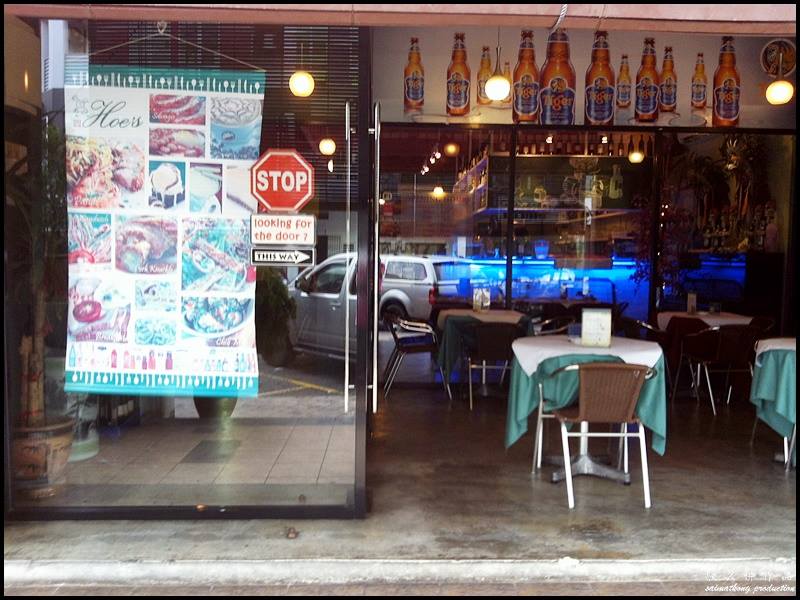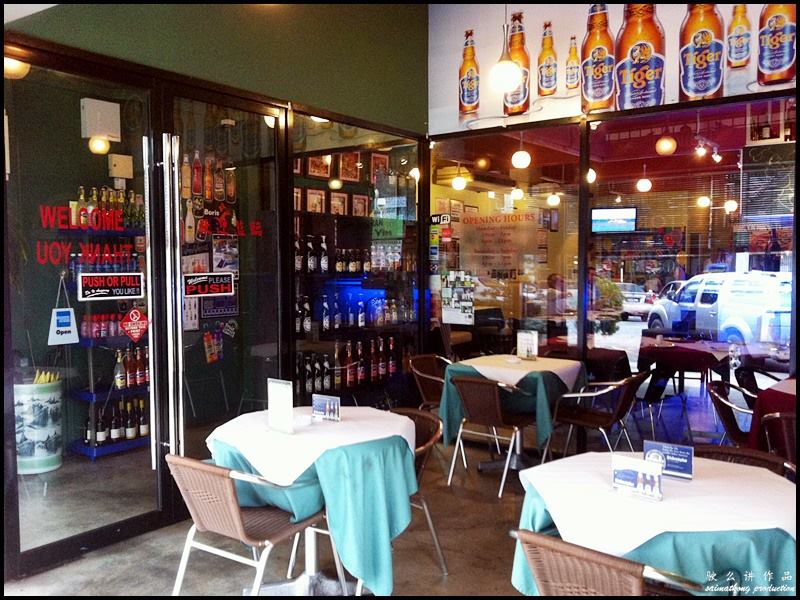 The menu consists mainly of pork dishes such as Crispy Roast Pork, Roast Pork Knuckle, Pork Burger, Bratwurst and a lot more. This is certainly a great place for pork lovers. Their menu have a good selection of imported beers and wines to go along with the food.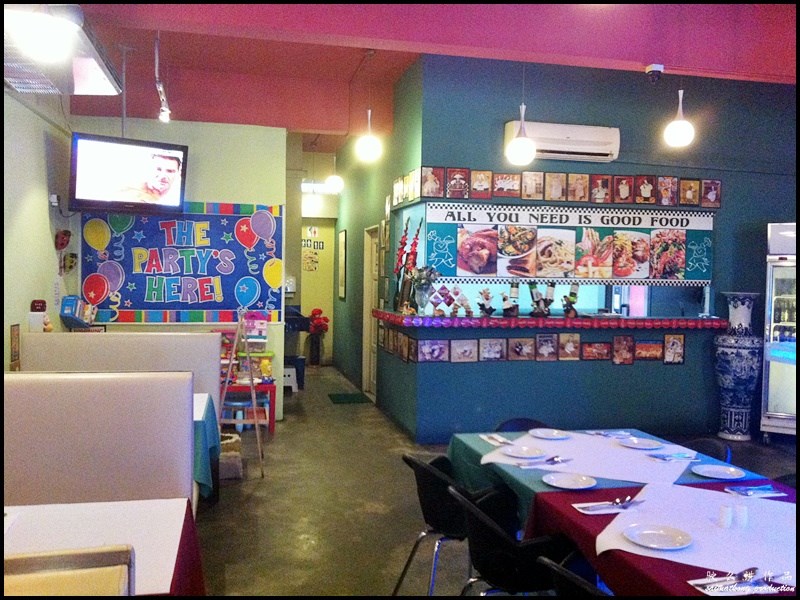 "All You Need Is Good Food"
Creative art and wall decor decorated with posters and photographs.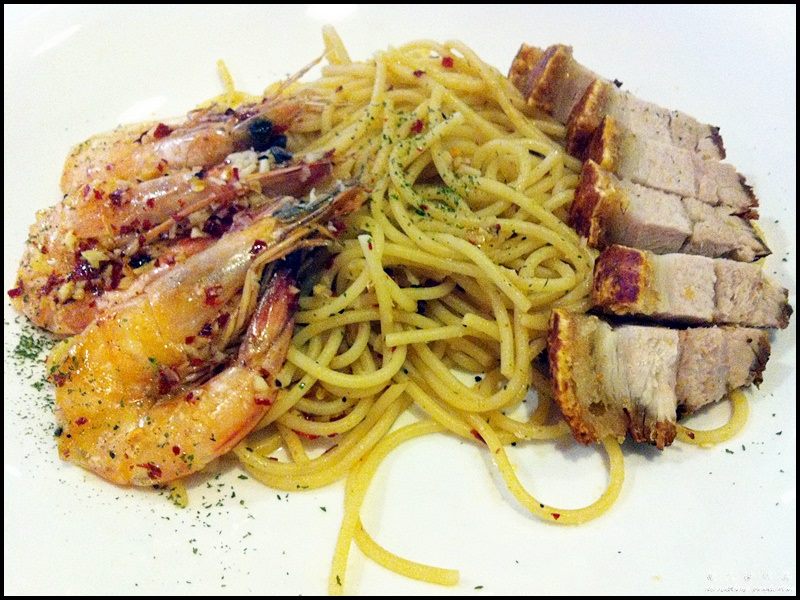 Prawn Pasta With Crispy Roast Pork
The Prawn Pasta With Crispy Roast Pork is Aglio Oglio spaghetti served with fresh tiger prawns, garlic, chili flakes & crispy roast pork on the side. The crispy roast pork is my favourite – the skin is really crispy and tasty while the meat is tender and moist. Love it! Highly recommended!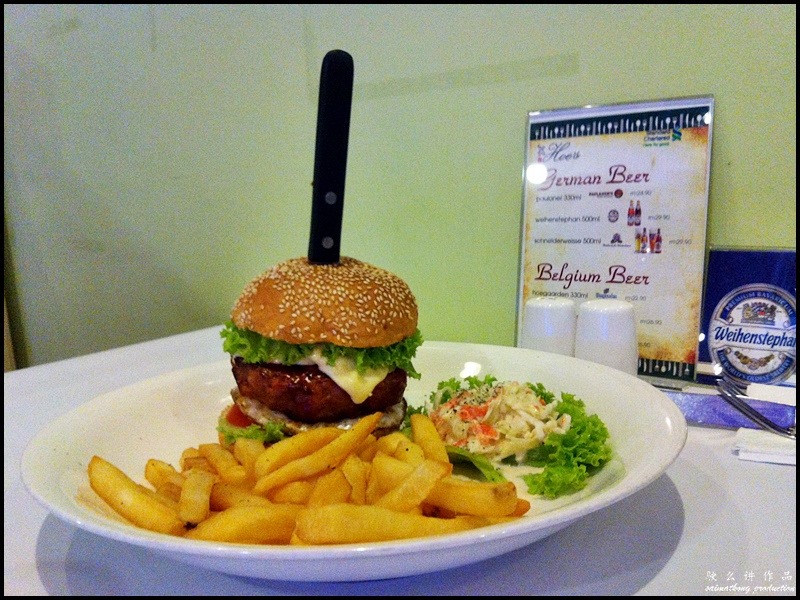 Pork Burger
The pork burger consists of a thick pork patty sandwiched two buns and there's a slice of cheese, grilled mushroom, sliced tomatoes and lettuce added in between. The patty is juicy but lacks flavor. I find the grilled mushroom's taste too strong that it overpower the overall taste of the burger.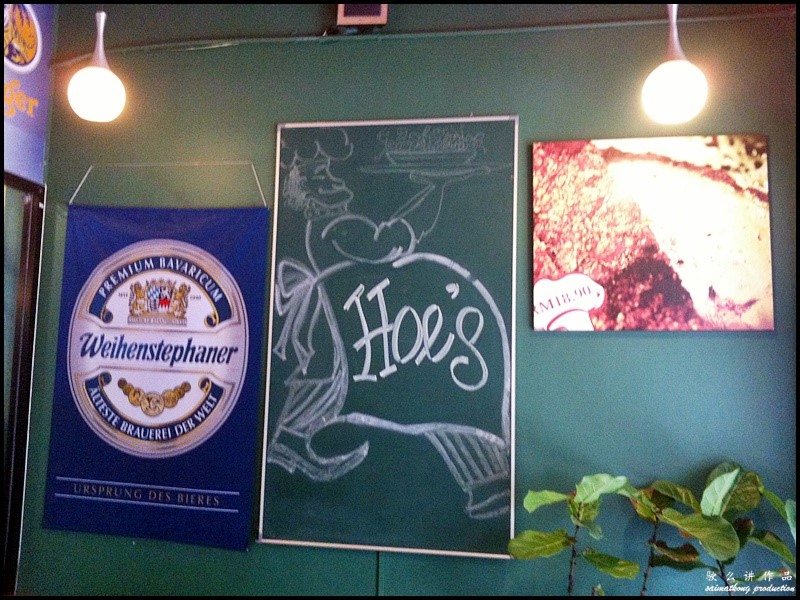 Verdict: Mr. Hoe's Bistro is a cosy neighbouhood bistro serving German and various pork dishes such as crispy roast pork, roast pork knuckle, bratwurst, schnitzel, pork burger, pasta, braised lamb shank, pan-grilled beef steak and more. Do check out their lunch sets which is reasonably priced from RM12.90 onwards and dinner sets from RM39.90 onwards.
Mr Hoe's Bistro @ Bandar Puteri, Puchong
Address: No. 2A, Jalan Puteri 2/6, Bandar Puteri, Puchong, 47100, Puchong, Selangor
Tel: 03-8065 2988
Opening Hours: Mon-Tue & Thur-Fri 11am-3pm & 6pm-late;
Sat-Sun 10am-3pm & 6pm-late.
Comments
comments