Win Soon Fish Head Noodles 亚顺生虾鱼头米 occupies a corner lot and is located along the same row as Penang One, The Restaurant and 32 Bistro at Bandar Puteri, Puchong.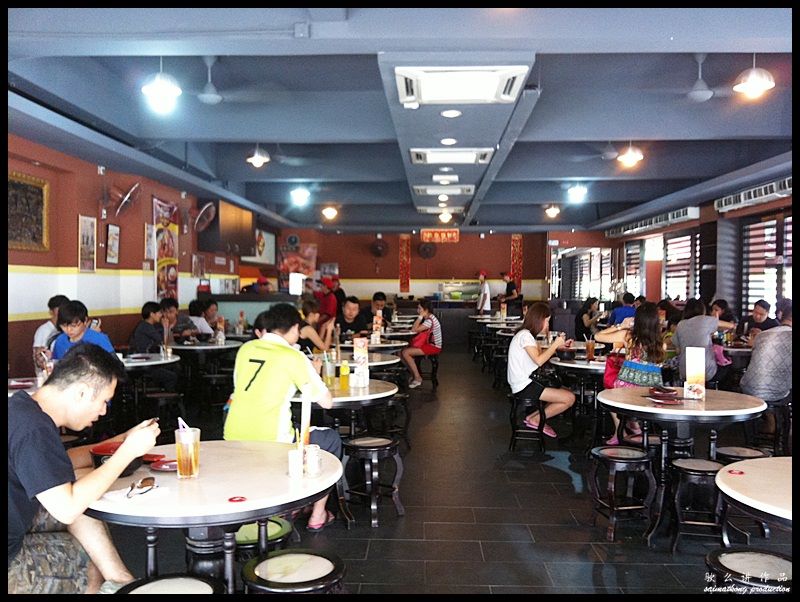 The interior of this restaurant is airconditioned, bright and spacious.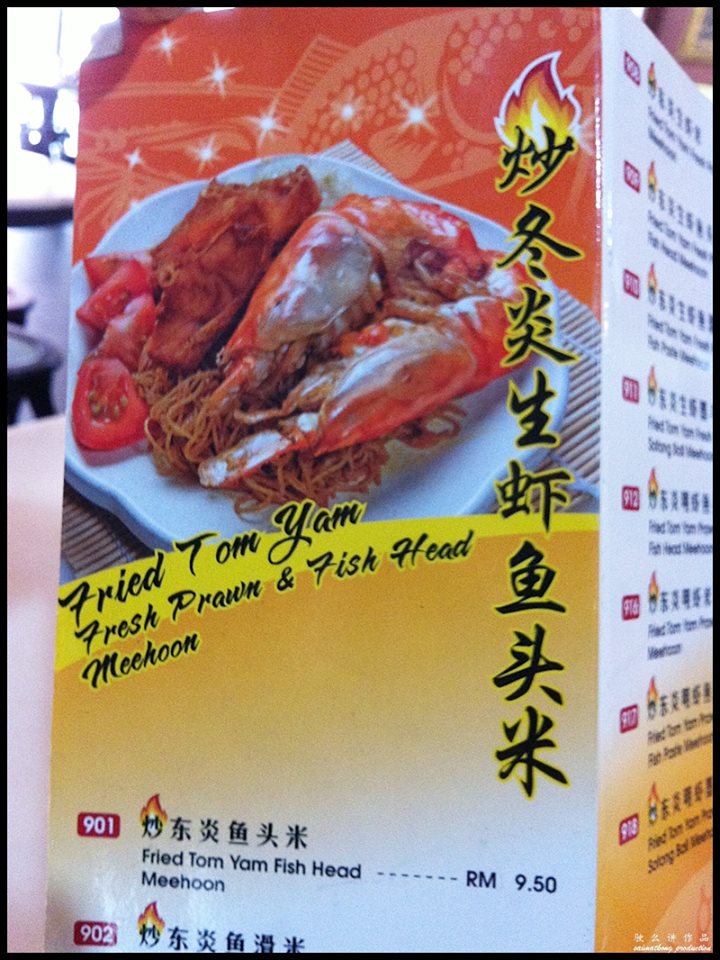 Besides the typical Fish Head Noodles in milky broth, they also serve Fish Head Noodles in tom yum soup and Fried Fish Head Noodles. The fried fish head noodles with fresh prawn interest me but sadly it's only available on weekdays.
At Win Soon Cafe, you can choose your variations which come with various toppings like fish paste, fish head, sotong balls or fresh prawns.
Fish Head & Fish Paste Mee Hoon (RM9.50)
The Fish Head Noodle comes with thick vermicelli, generous chunks of fried fish and fish paste, ginger slices, shredded mustard, tomatoes and lots of pork lard which gives a crunchy texture! The vermicelli has a springy texture while the fish tasted fresh. The milky broth was very flavorful, sweet and delicious!
Tom Yum Fresh Prawn & Fish Head Mee Hoon
This bowl of Tom Yum Fresh Prawn & Fish Head Mee Hoon comes with two prawns and pieces of fried fish. The hot soup base with both spicy and sour tones make you sweat like crazy. If you ask me, I'd say go for the milky broth.
Honey Lemon (RM3.80)
This cool and refreshing drink is perfect to cool your tongue after eating the super hot spicy tom yum noodles.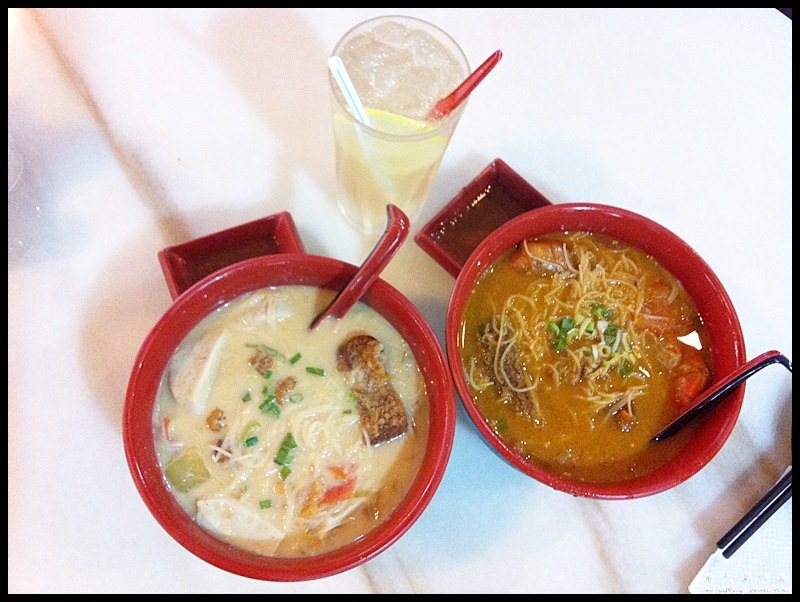 Verdict: Love the fish head noodles here. Will come back to try the fried version of fish head noodles 😉
Win Soon Fish Head Noodles 亚顺生虾鱼头米
Address: No. 16-G Jalan Puteri 2/6, Bandar Puteri 47100, Puchong, Selangor.
Tel: 603-8065 1619
Opening Hours: 9am – 9.30pm
—
Follow me on Facebook, Twitter, Instagram for more live updates!
Facebook : https://www.facebook.com/smartkong
Twitter : https://twitter.com/saimatkong
Instagram : http://instagram.com/saimatkong

Comments
comments