I've always been a fan of Japanese food – sushi, sashimi, ramen, udon, parfait and more! And I realized that almost all Japanese food chains in Malaysia are very popular among Malaysians (Ippudo Ramen, Uncle Tetsu Cheesecake, Nana's Green Tea are always packed with people). The latest Japanese dessert craze is Mizu Shingen Mochi or also known as 'water cake'. So, if you're traveling to Japan, be sure to try this cute and soft dessert at the Kinseiken Seika store in Yamanashi, Japan, till the end of this September. But if you're not traveling to Japan anytime soon, you can always try this water mochi at Minamotonoya Cafe at Glass City, Sri Petaling.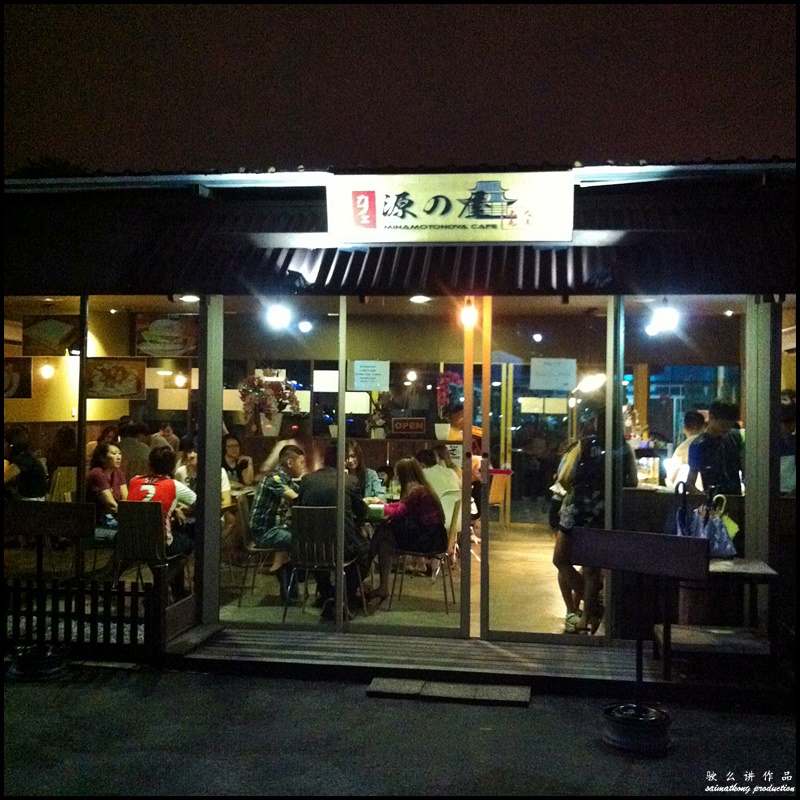 Minamotonoya Cafe is a lovely hidden gem in Sri Petaling serving a variety of Japanese fusion food. Their specialities include tofu cheesecake and water mochi. Who would have thought that there's actually a cafe inside Izumi Japanese Fish Market in Glass City, Sri Petaling?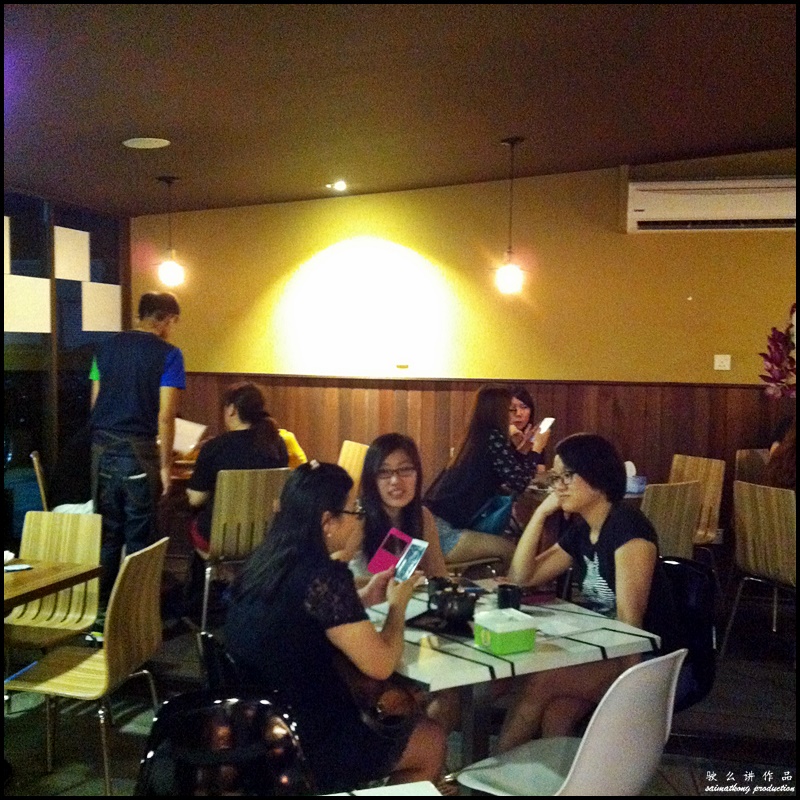 This cosy and lovely cafe is decorated with cute decor.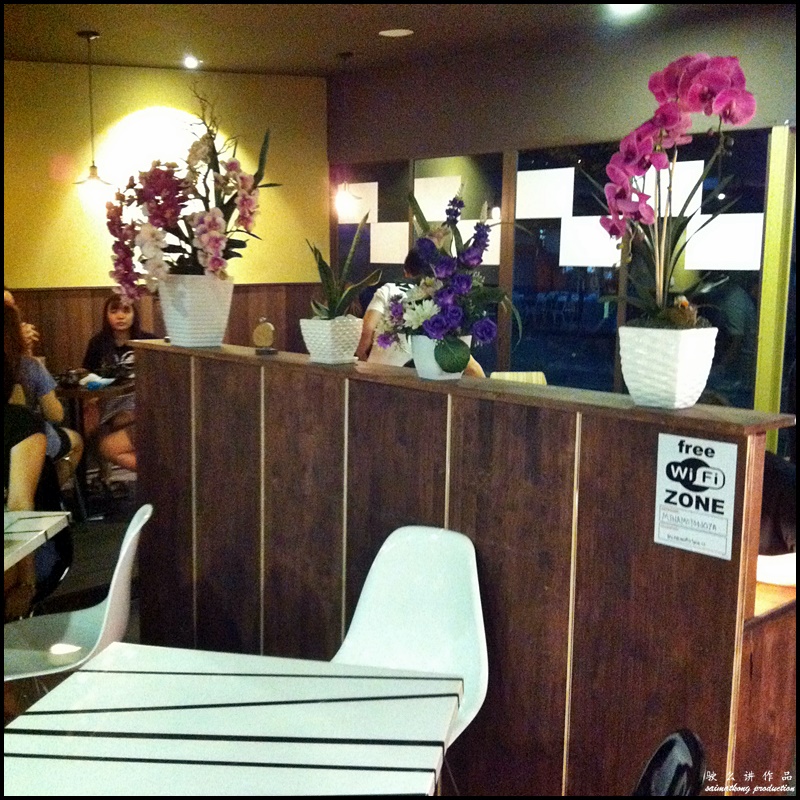 Besides free wifi, this cafe also provide power sockets to charge your phone or laptop. So, this cafe is ideal for those who wants to enjoy good coffee and also get some work done.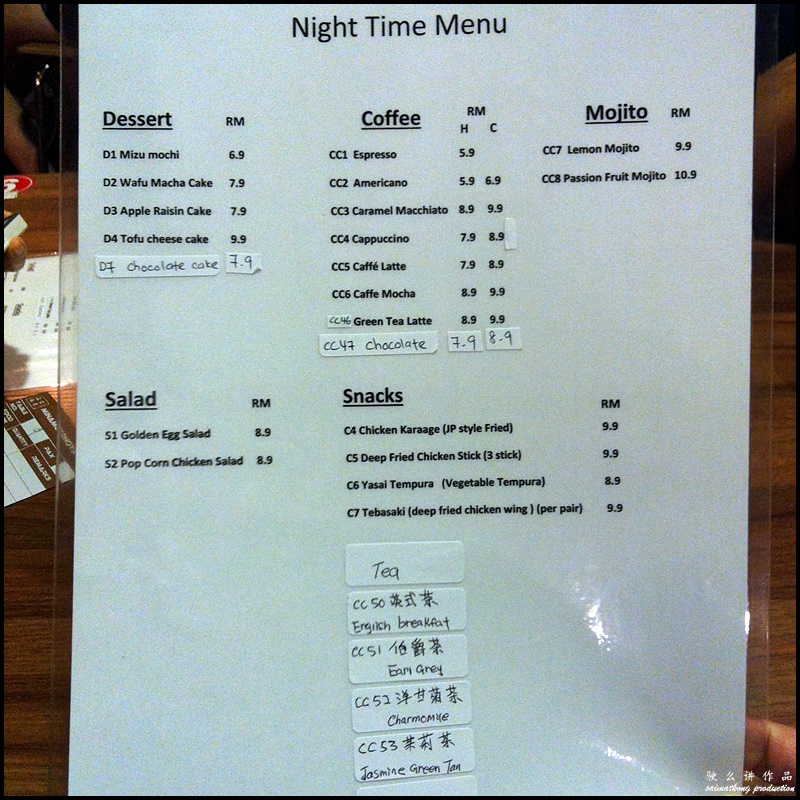 Minamotonoya Cafe has a limited menu comprising of coffee, tea, desserts and a small selection of main courses such as burger, sandwich and pasta to fill your tummy before completing your meal with their mouth-watering desserts.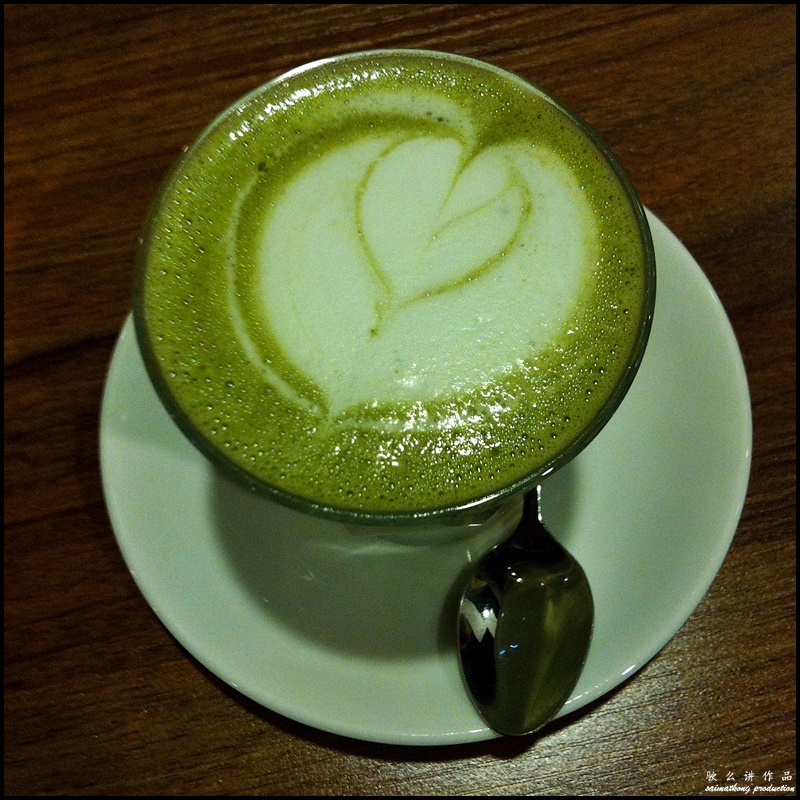 Green Tea Latte
Instead of my usual coffee, I opt for something different this round – Green Tea Latte or Matcha Latte. I reckon it's a healthier option than latte, cappuccino or flat white coz there's green tea in it. Lol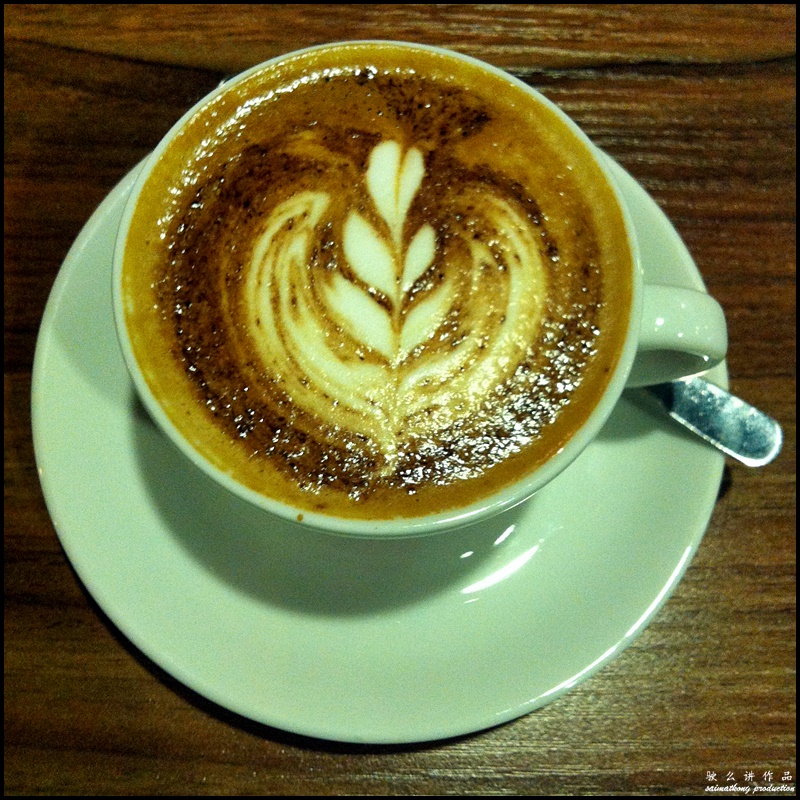 Cappuccino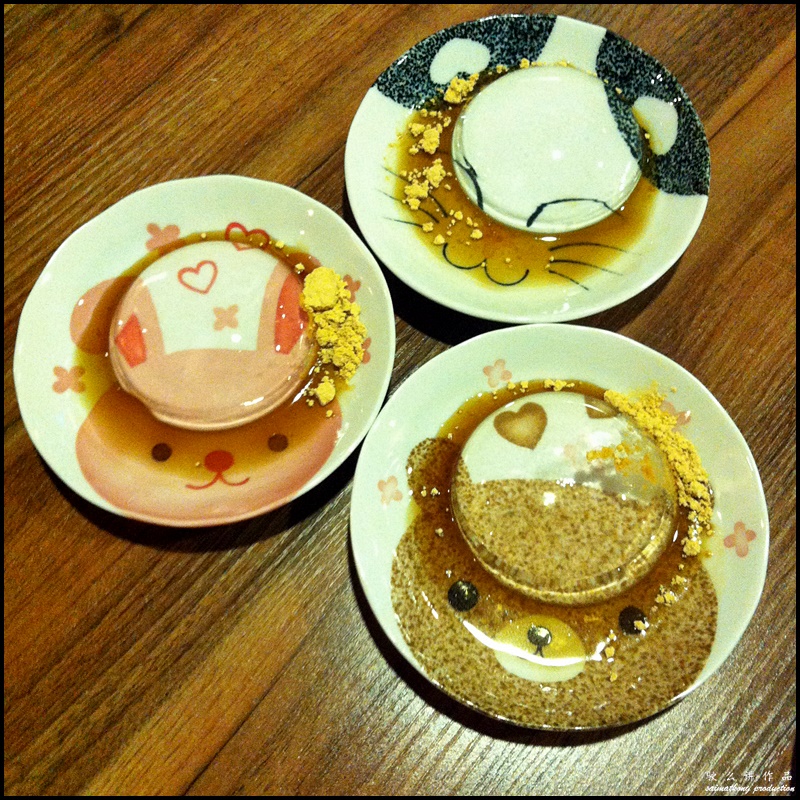 Mizu Shingen Mochi "water mochi" (RM 6.90 each)
Kawaii desu ne. This water mochi is the main reason we came here. Basically, the water mochi is a clear and transparent mochi served on a plate with unique design which I think is a very clever & creative idea to attract people! The water mochi is topped with roasted soybean powder and brown sugar syrup. You have to eat the mochi together with the sugar syrup and soybean powder or else it'll be tasteless.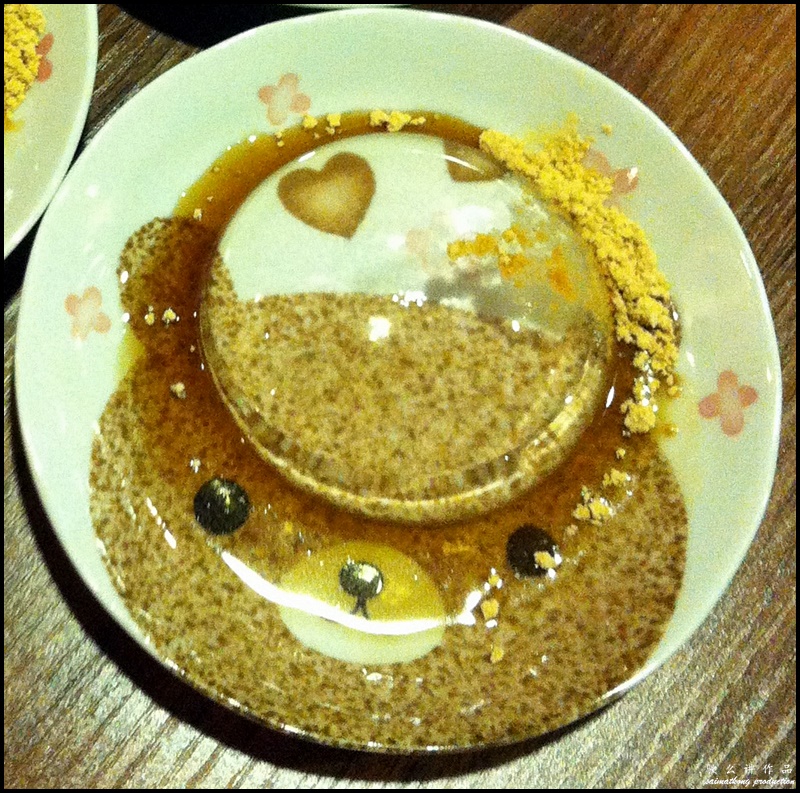 Japan's popular Mizu Shingen Mochi
Take a closer look of the bouncy and water mochi. At first glance, it looks like a big drop of water but then I also thought it looks like a breast implant. Lolol
The water mochi looks like a jelly or crystal dessert made of gelatin which is pretty similar to konnyaku jelly but it's actually made of water. In Japan, this famous Mizu Shingen Mochi is made of water sourced from the Southern Japanese Alps but I'm not sure if Minamotonoya Cafe uses water from Japan to make their water mochi.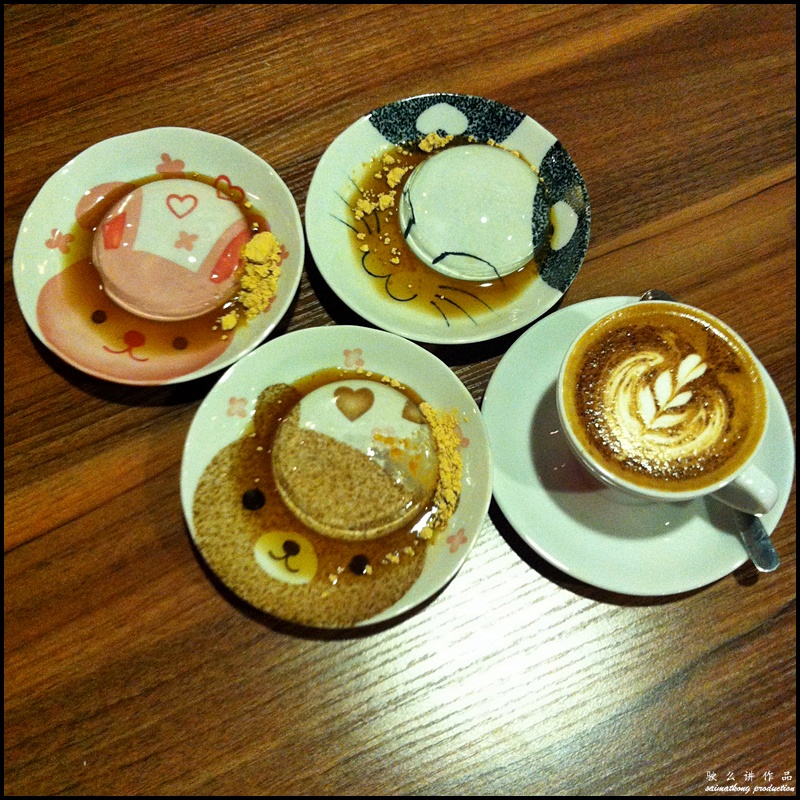 Verdict: Located inside Glass City in Sri Petaling, Minamotonoya Cafe is a small & cosy Japanese cafe serving a variety of Japanese fusion food. This cafe has a very colorful and cheerful interior but the seatings are quite limited. Hence do avoid going there during peak hours or be prepared to wait for a table. Do try their tofu cheesecake and Japan's popular Mizu Shingen Mochi which is made of water. If you don't want to travel to Japan, then just drive to Sri Petaling and try the water mochi at Minamotonoya Cafe. Is it worth it? For the cuteness & experience, I think it's worth to try!
Minamotonoya Cafe @ Glass City, Sri Petaling
Address: C3, Jalan Radin Anum 1, Glass City, Bandar Sri Petaling, 57000 Kuala Lumpur
Tel: 016-621 2730
Opening Hours: 10.00am – 4.30pm (Tue)
10.00am – 9pm (Wed-Sun)
Closed on every Monday
Website: https://www.facebook.com/minamotonoya
Comments
comments