Nana's Green Tea is a popular Japanese cafe serving delicious parfait and different varieties of green tea. This modern Japanese cafe is like the Japanese version of Starbucks and is the best place for green tea lovers to go coz they serve a variety of green tea. The Wifey has been longing to visit this cafe cox she has always been a huge fan of Japanese cuisine. However, we delayed our visit till now coz she was preggie then and I don't let her take green tea during that period. Also, the super long queue at its first outlet at The Gardens, Mid Valley turn me off and we always ended up eating somewhere else. Haha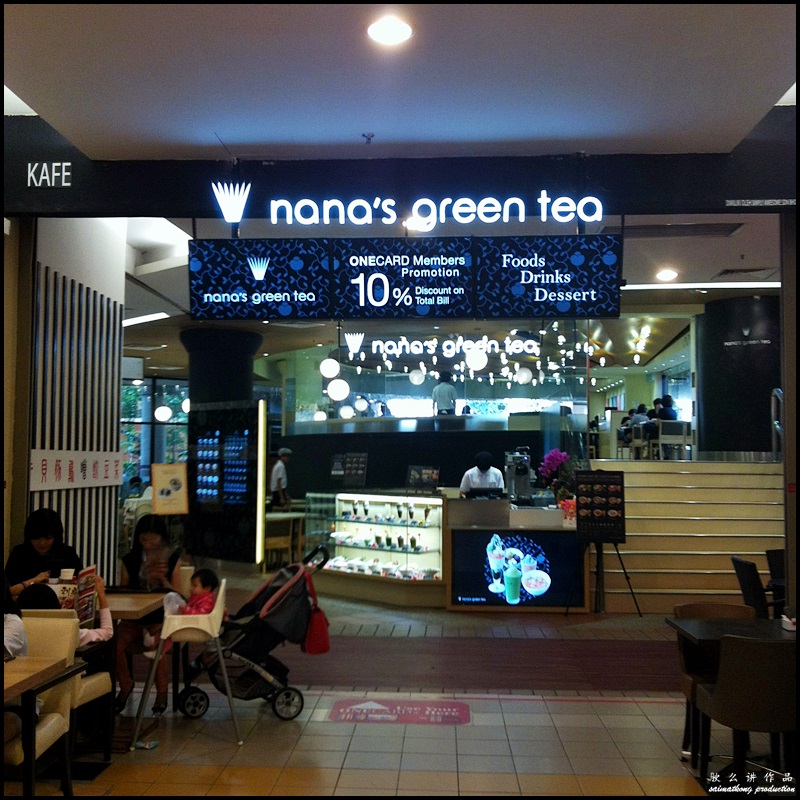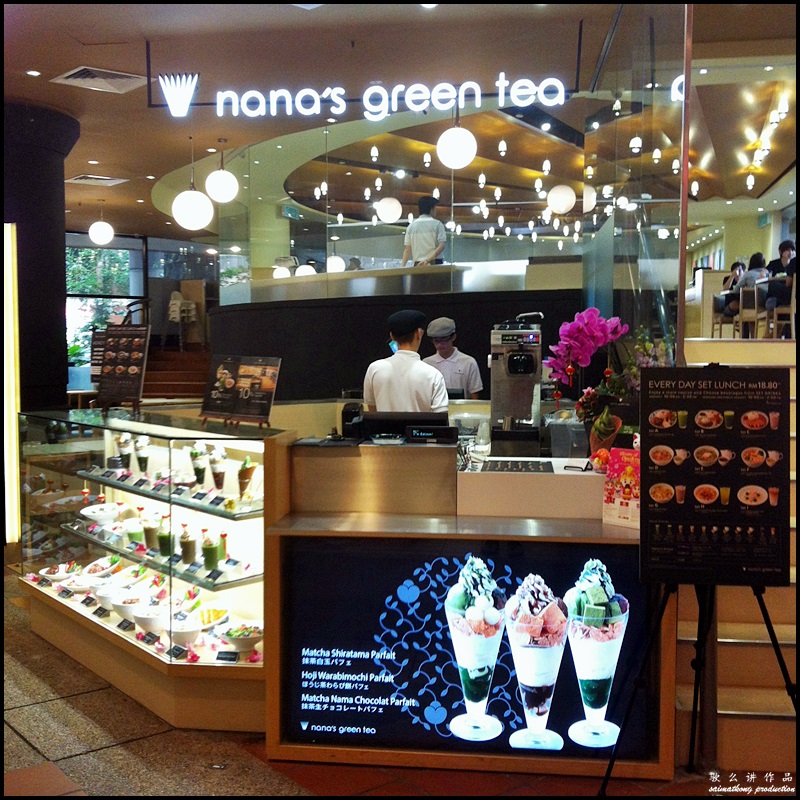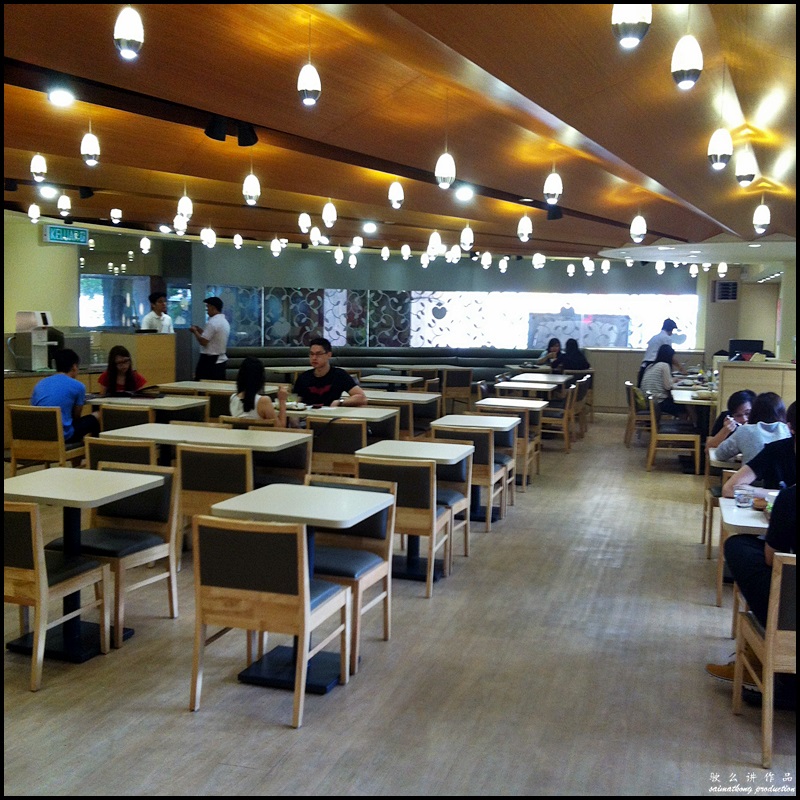 This modern Japanese cafe is brightly-lit and very spacious.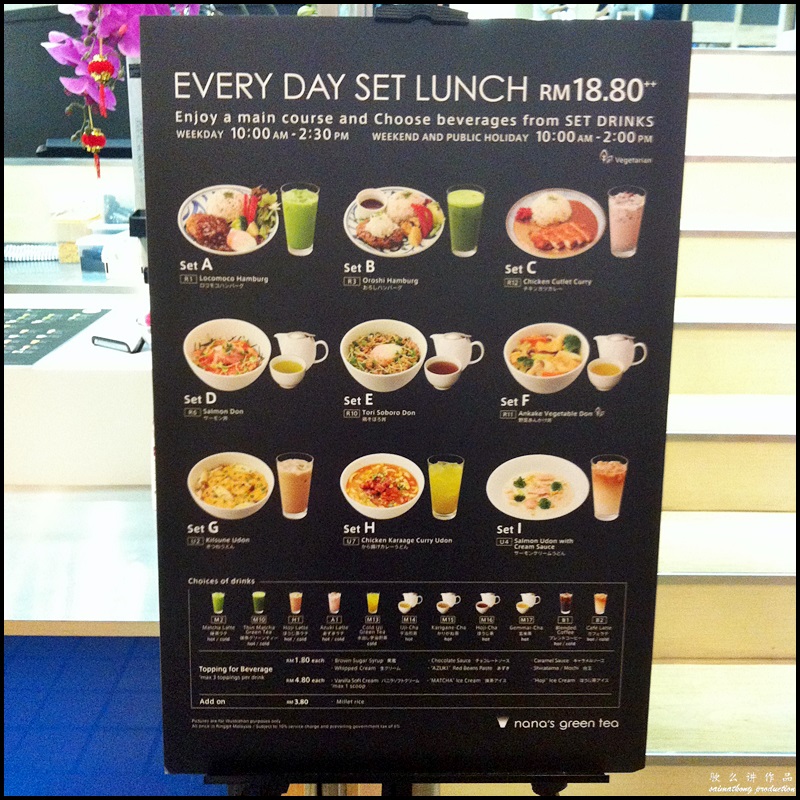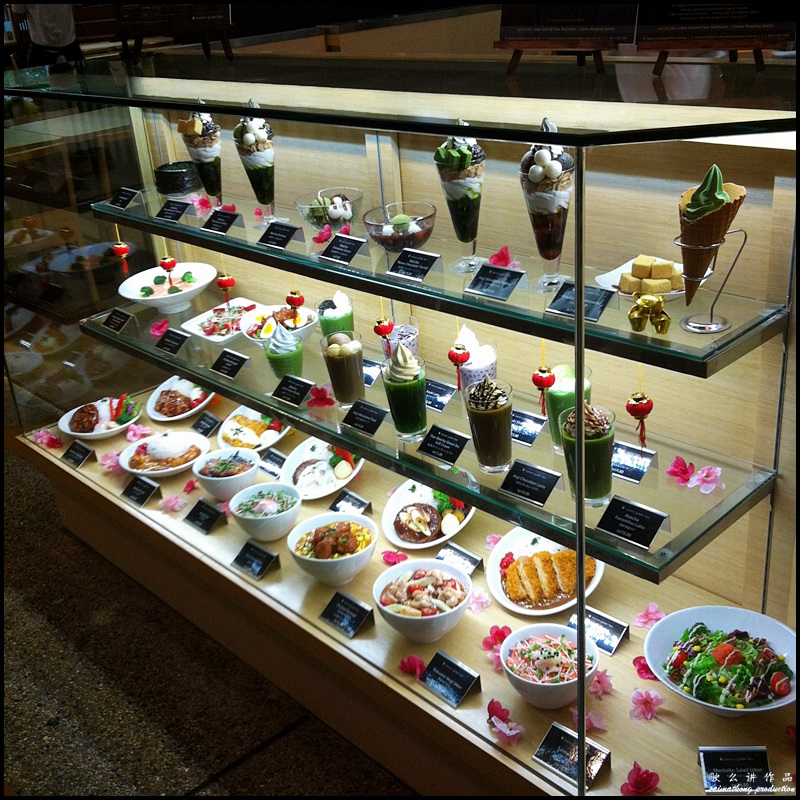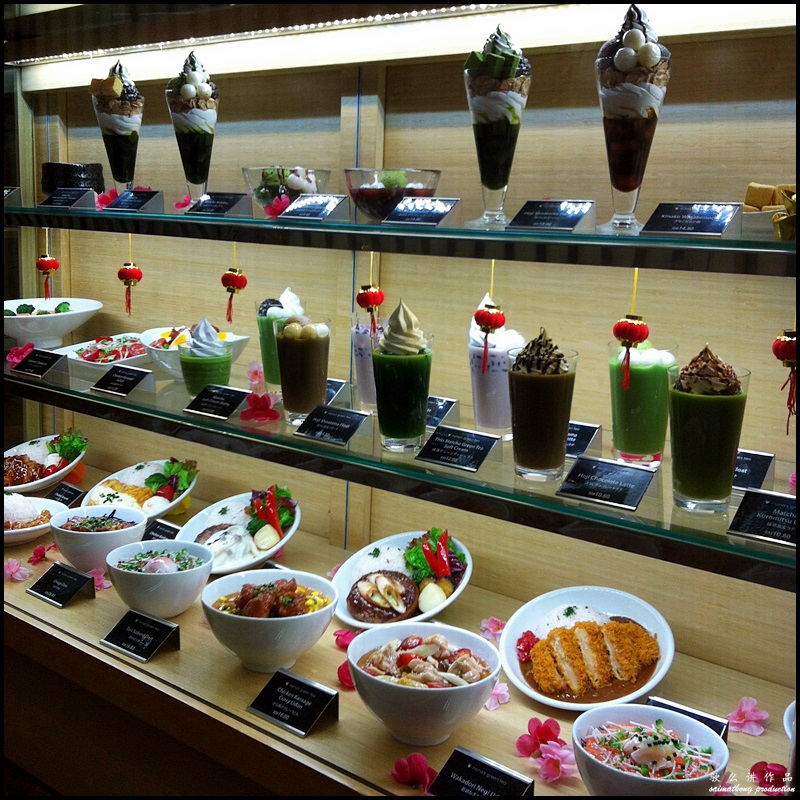 In addition to green tea and desserts, Nana's Green Tea menu offers a range of Japanese dishes. There are salads, burgers, donburi and pasta on the menu. And there are plenty of beverages on the menu that go way beyond green tea 🙂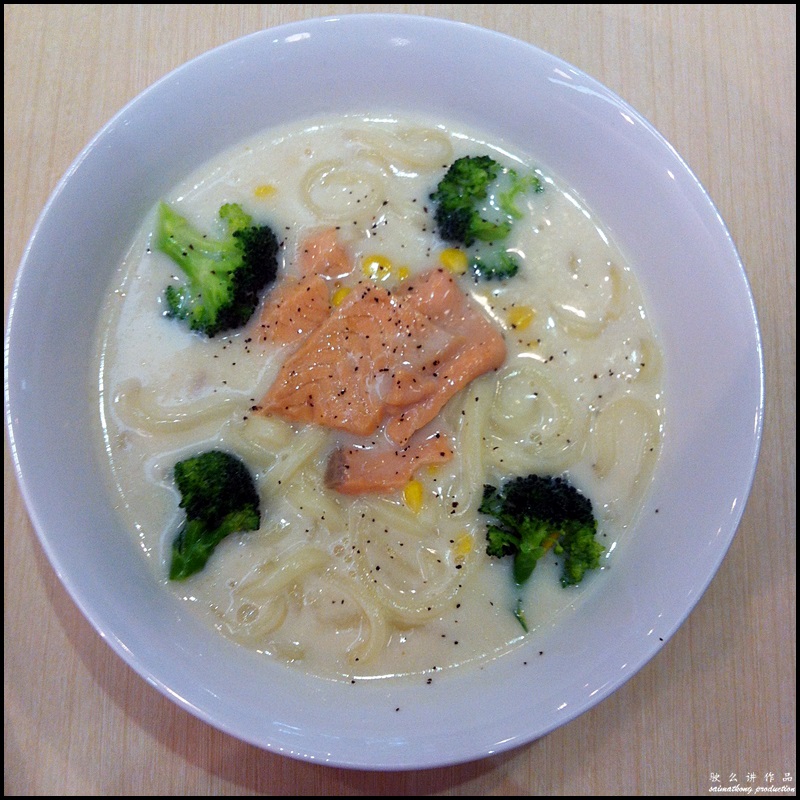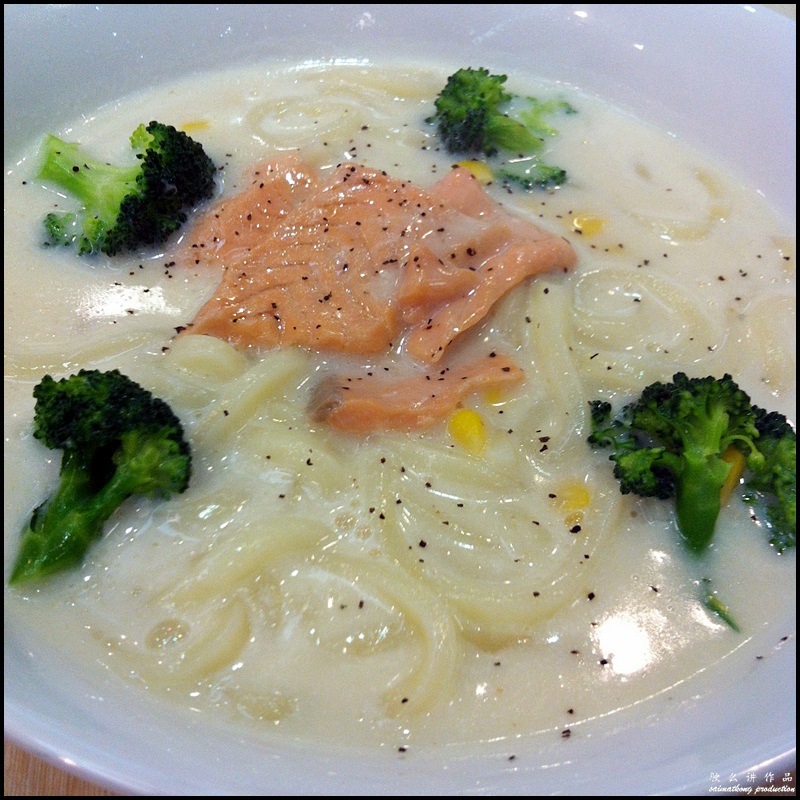 Salmon Udon with Cream Sauce
This delicious udon is loaded with salmon, broccoli, corn, sesame and tossed in creamy sauce that is both rich and light at the same time.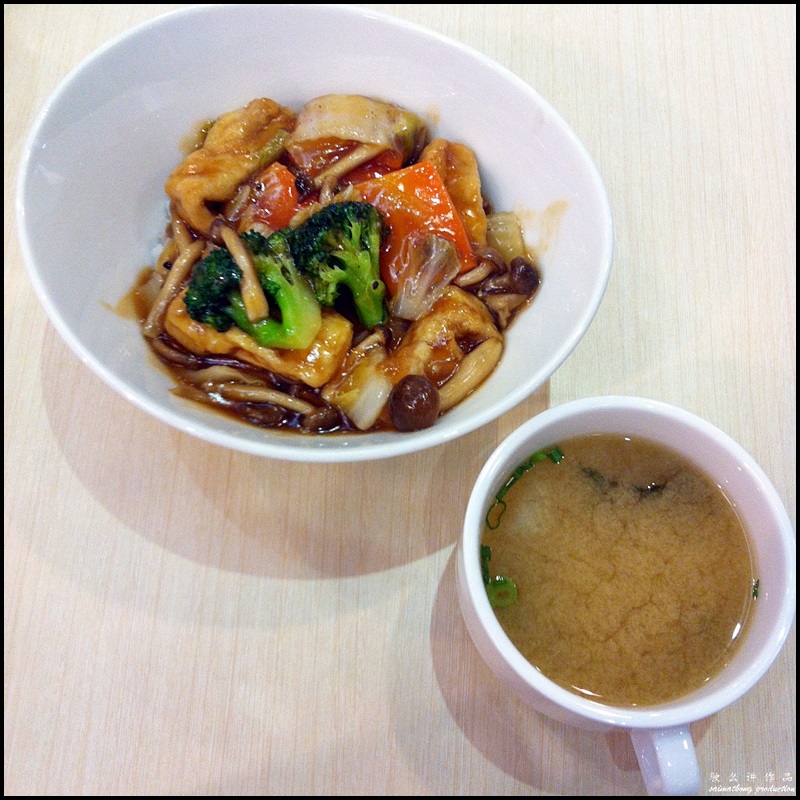 Ankake Vegetable Don
This healthy donburi consists of millet rice with an assortment of vegetable such as cabbage, carrot, shimeiji mshrooms, broccoli and fried tofu in special sauce. A very healthy dish which is suitable for health conscious people and vegetarians.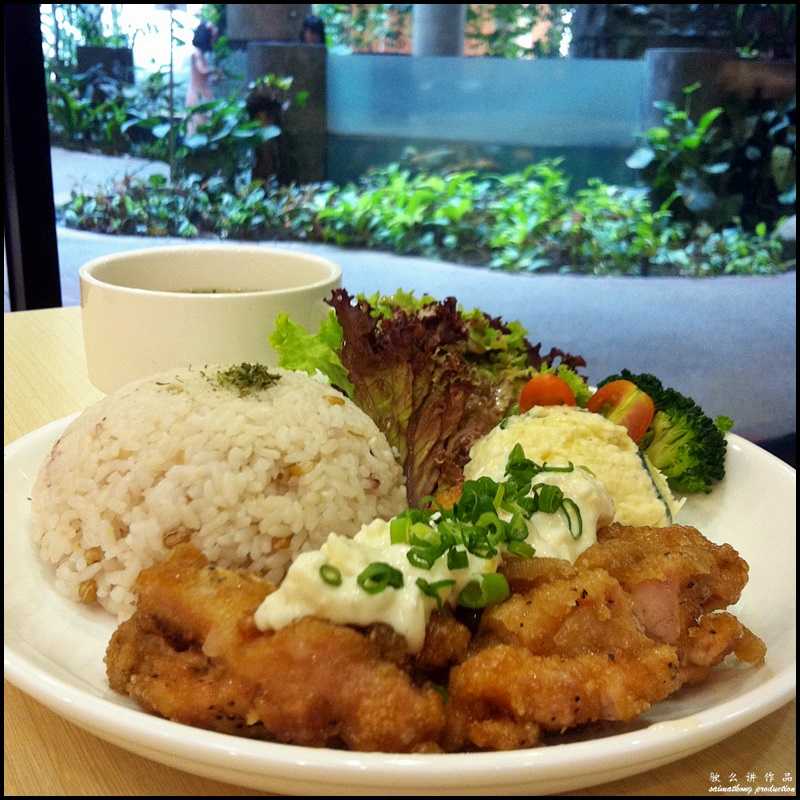 Chicken Namban
Chicken namban is deep fried chicken fillet served with warm millet rice garnished with red leaf lettuce, broccoli, tomato, potato salad, tartar sauce and spring onion. Nana's Green Tea is different from other Japanese restaurants coz they serve millet rice which has more fiber and lower in calories 🙂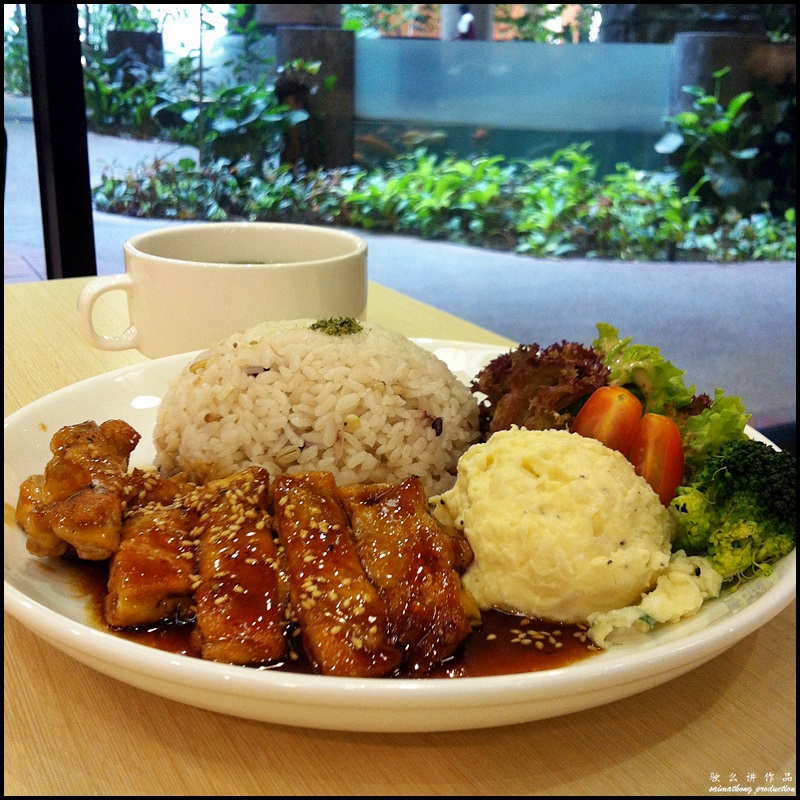 Chicken Teriyaki
The chicken teriyaki is made of sauteed chicken fillet, served with warm millet rice garnished with red leaf lettuce, broccoli, tomato, potato salad and tossed with original teriyaki sauce.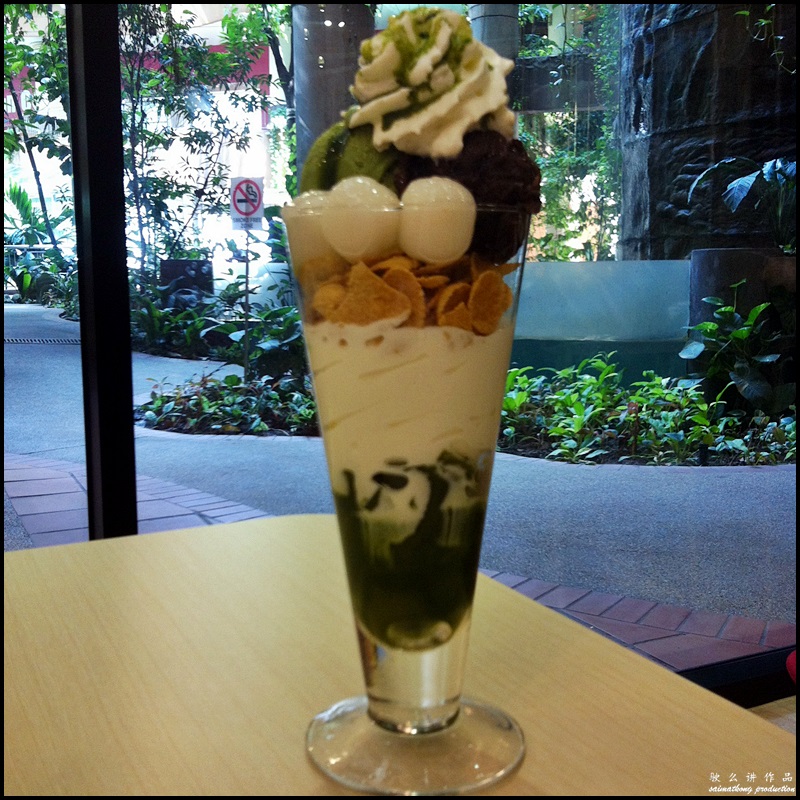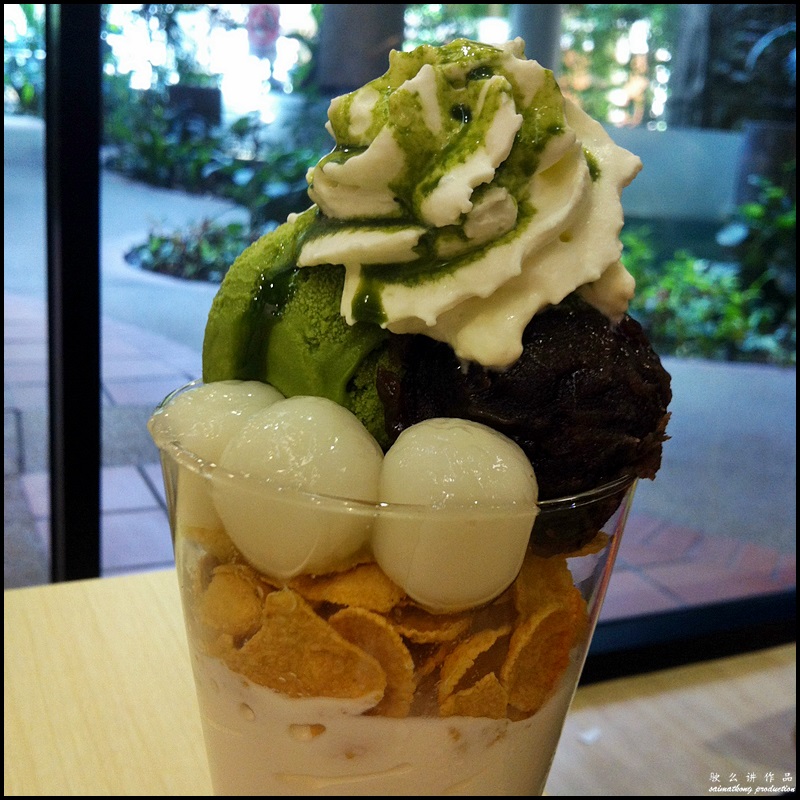 Matcha Shiratama Parfait
We ordered Matcha Shiratama Parfait, a Japanese dessert which consists of a layer of kantan jelly and matcha syrup then topped with soft serve vanilla ice cream, generous layer of corn flakes and garnished with matcha ice cream, red bean paste, mochi, whipped cream and a drizzle of matcha syrup. I love the bouncy texture of their kantan jelly and the sweetness is just right for me.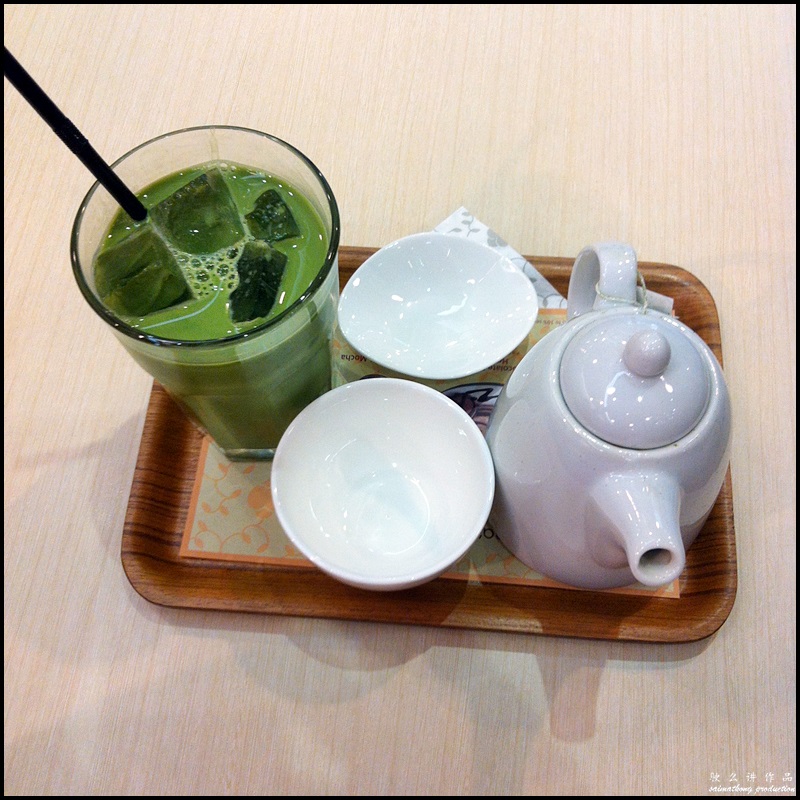 Verdict: Nana's Green Tea or popularly known as Japanese Starbucks is a modern Japanese cafe specializing in a variety of green tea beverage and desserts. Their mains were decent but their dessert is incredibly yummy. You've got to try their specialty Green Tea Parfait! Nana's Green Tea also offer affordable set lunches everyday, so do drop by to try it yourself! There's always a long queue waiting for a table so it's best to come early or avoid peak hours.
Nana's Green Tea @ One Utama Shopping Centre
Address: Lot LG355, Lower Ground Floor Rainforest, 1 Utama Shopping Centre, No.1, Lebuh Bandar Utama, Bandar Utama, 47800 Petaling Jaya, Selangor, Malaysia.
Tel: 03-7496 6089
Opening Hours: 10am – 10pm daily
FB Page: www.facebook.com/nanasgreentea.com.my
Comments
comments