Mikey's Original New York Pizza is a fairly new pizza place located at the busy area of Bangsar, opposite Antipodean. When it comes to pizza, the famous pizza chains in Malaysia are Pizza Hut, Domino's and Papa John's Pizza but you have to get the whole pizza and can't buy in slices 🙁 I don't really like that idea coz I actually prefer trying different flavors. So, when I heard that Mikey's Pizza serves sliced pizza, I knew that I go visit this place 🙂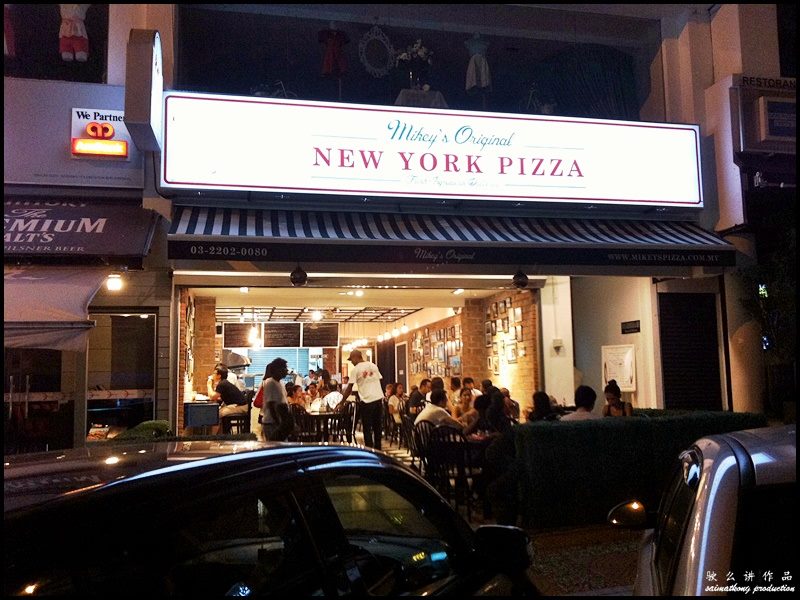 The interior at Mikey's Pizza makes you feel like you're in New York itself. The brick-red walls is creatively decorated with pictures of the beautiful New York City.
Mikey's Pizza adopts a "open kitchen" concept so patrons can see how the pizza are being made, tossed and put in the oven. The pizza chef is none other than Andrew Bellucci, a man who is passionate about pizza.
The place is crowded with diners at night. A menu will be given to you to look at and you have order your food at the counter. Your food will then be delivered to you when it's ready.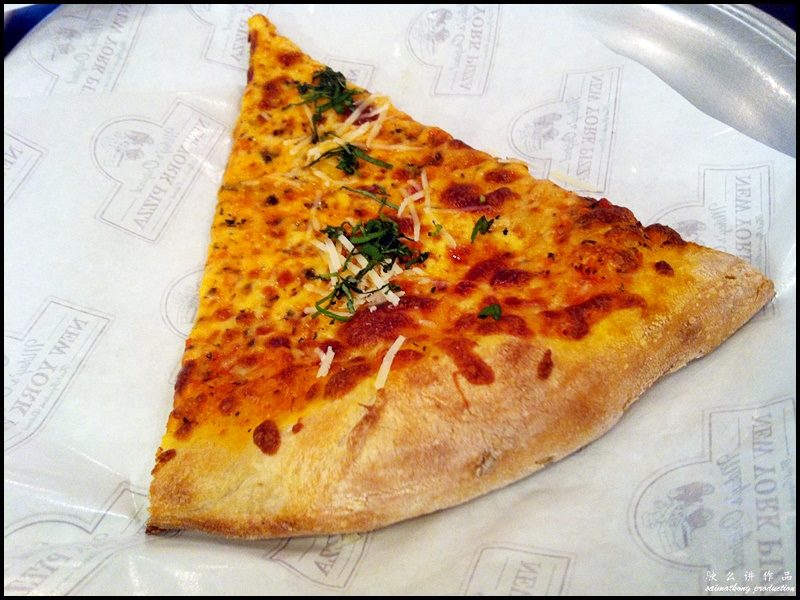 Classic New York Pizza (RM8.88 for a slice)
This Classic New York Pizza is the perfect blend of mozzarella cheese melted over fresh tomato sauce, drizzle with a little but of olive oil and finished with a generous portion of grated Grana Padano cheese. I absolutely love this!
Meatball Pizza (RM10.88 for a slice)
Meatball Pizza is one of Mikey's Favorite topped with homemade meatballs from a 70 year old family recipe, roasted peppers, caramelised onions and garlic.
Buffalo Wings (RM12.88)
Feeling greedy, we ordered buffalo wings which are breaded, boneless deep fried wings coated with Mikey's signature buffalo sauce and served with homemade blue cheese dipping sauce, celery and carrot sticks. The boneless wings somehow seemed more like chicken nuggets to me.
Verdict: The thin-crust pizza at Mikey's Original New York Pizza will satisfy your pizza craving. They have a good selection of pizza and the slices are big with generous ingredients 😉 Service is friendly and pretty fast too! I'd definitely return to sample more of the pizza menu.
Mikey's Original New York Pizza @ Telawi 2, Bangsar
Address: 17, Jalan Telawi 2, Bangsar, 59100 KL
Tel: 03-2202 0080
Opening Hours: Monday to Sunday 12pm – 11pm
Website: www.mikeyspizza.com.my
Facebook: https://www.facebook.com/Mikeysoriginal
Comments
comments