With just about two weeks away from the Mid-Autumn Festival, have you gotten your Mooncake fix yet? From traditional baked mooncakes to snowskin mooncakes and ice cream mooncakes, you'll be spoilt for choices when buying mooncakes as gifts for family and friends. For this post, I'll be sharing some mouthwatering mooncakes from Kee Wah Bakery (奇華餅家), a well-known bakery originated from Hong Kong.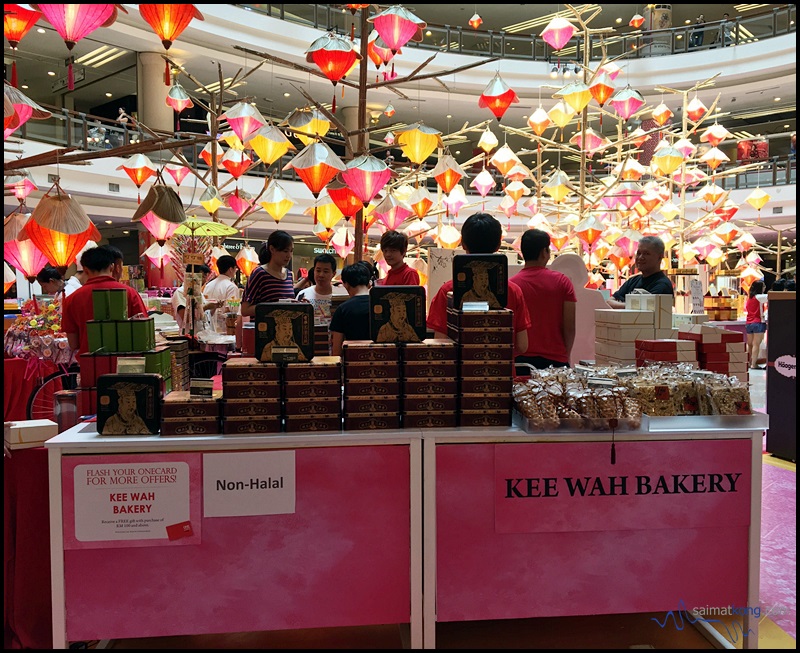 Kee Wah Bakery takes pride in offering traditional baked mooncakes in only a few flavors such as White Lotus Seed Paste, Golden Lotus Seed Paste, Assorted Nuts, Chinese Ham Mooncake with Assorted Nuts, Egg Custard and Tea Custard. This year is the fourth year they are in Malaysia. If you wanna get your hands on Kee Wah Bakery's mooncake, do visit their booth at 1 Utama.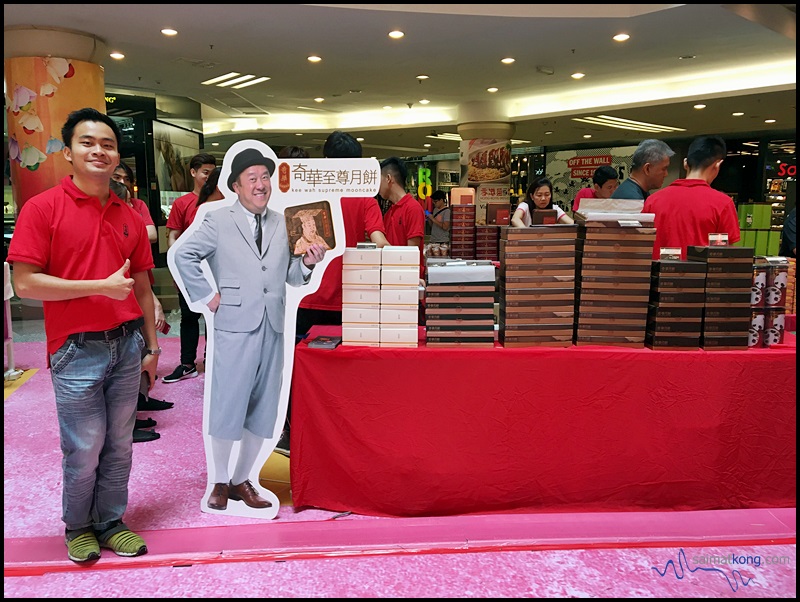 Hong Kong actor Eric Tsang Chi Wai (曾志偉) is the brand ambassador for Kee Wah Bakery.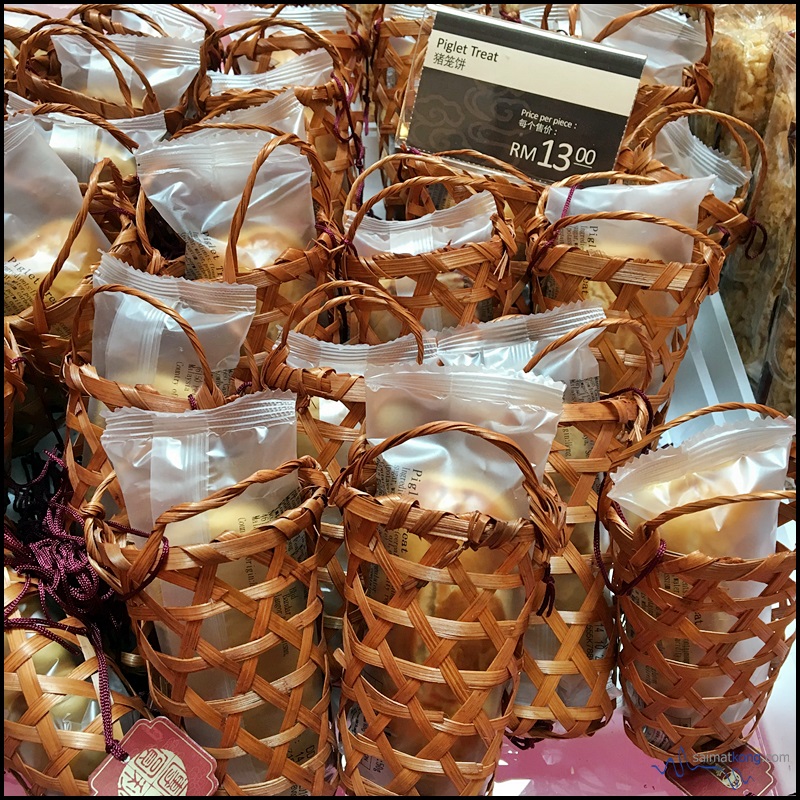 Spotted these cute piglet biscuits (known as 猪笼饼 in Cantonese) and couldn't resist taking photos of it cox it brings back wonderful childhood memories. These piglet treat which is priced at RM13/pc will surely put a smile on your kid's face 🙂
Below are some of the unique Mooncake gift boxes from Kee Wah Bakery:-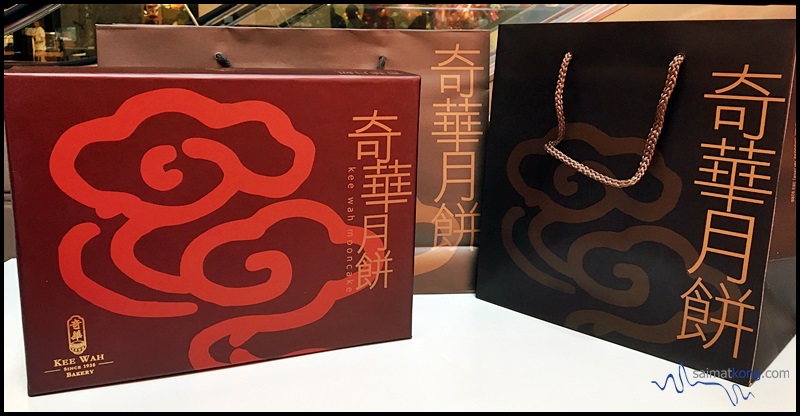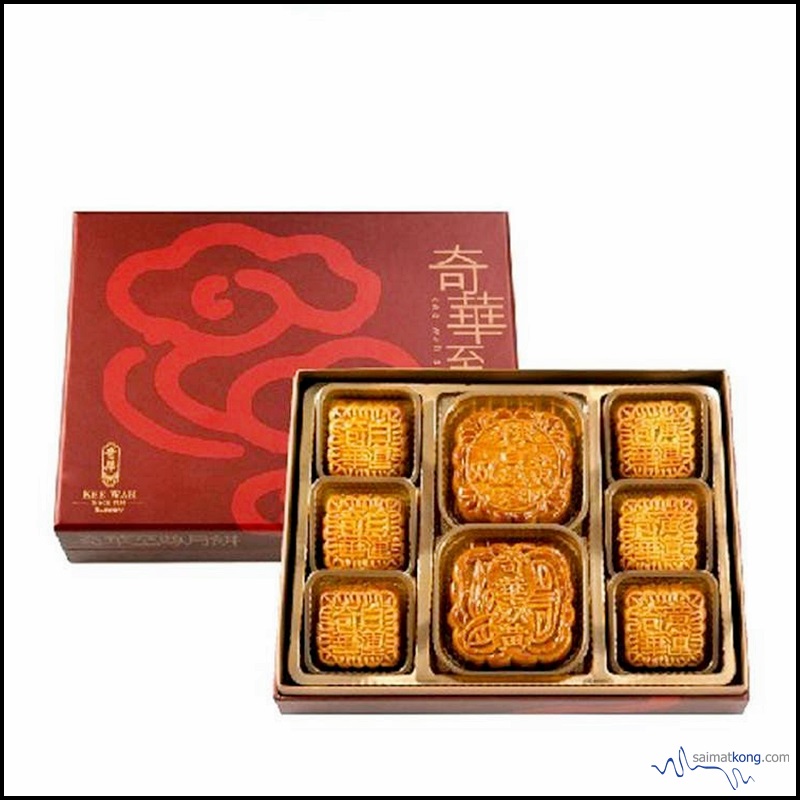 Ruby Gift Box (RM138/box) is an Assorted Series Mooncake Gift Box that comes with 2 regulars & 6 minis mooncake.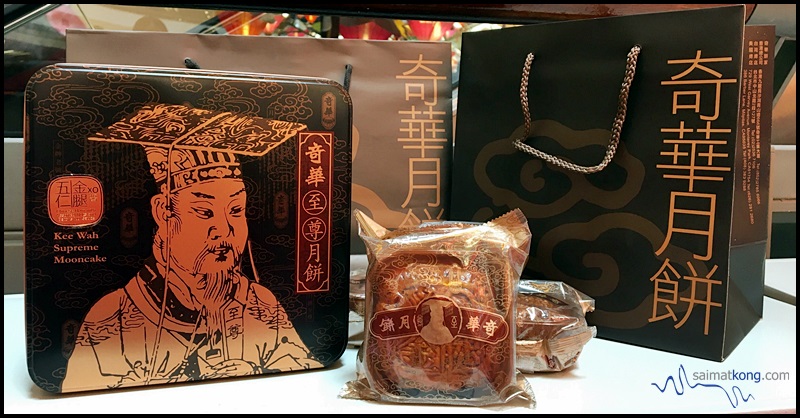 The Chinese Ham Mooncake with Assorted Nuts and Betty's XO Sauce is one of Kee Wah's signature Mooncake and is priced at RM168/box under the Supreme Series.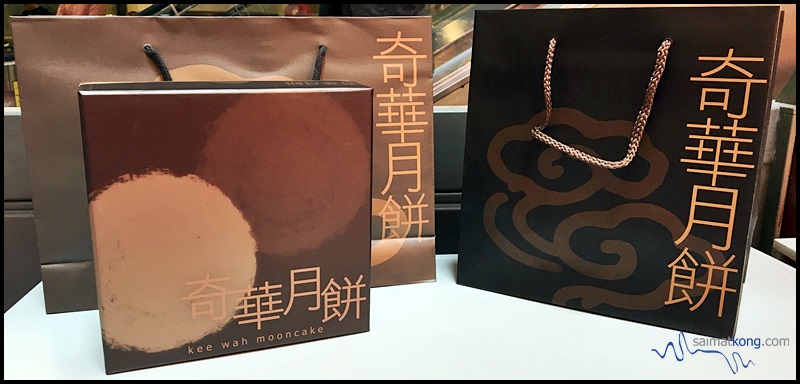 For those who are health conscious and prefer something less sweet, Kee Wah Bakery offers Maltitol Low Sugar Mooncake in two different flavors; Low Sugar Golden Lotus Seed Paste Mooncake and Low Sugar White Lotus Seed Paste Mooncake. Maltitol is made with the combination of malt and chestnut powder, producing delicious and lightweight mooncakes.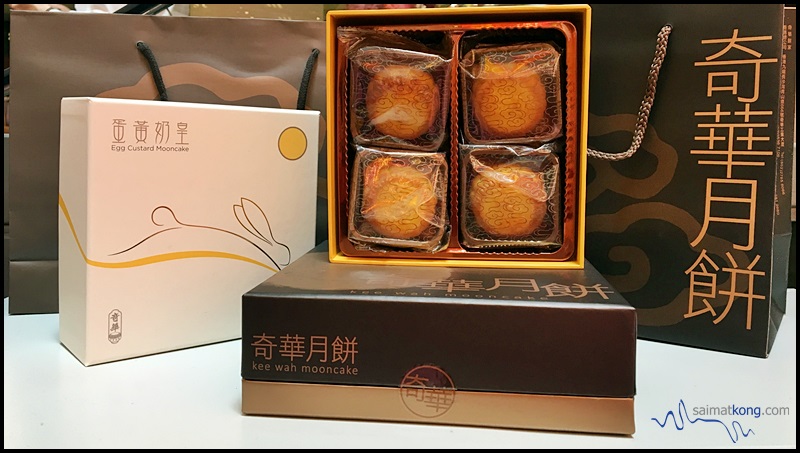 Mini Egg Custard Mooncake (RM105/box of 8pcs)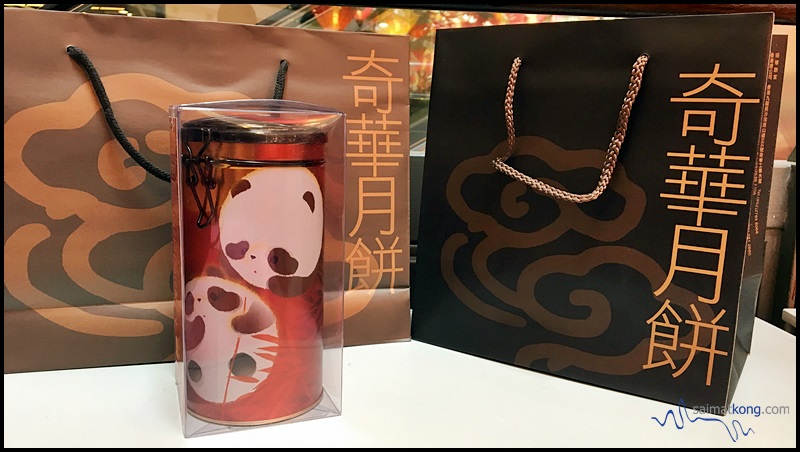 The Assorted Mini Panda Mooncake Gift Box (RM73/box of 4pcs) in the shape of a panda will appeal to adults and kids.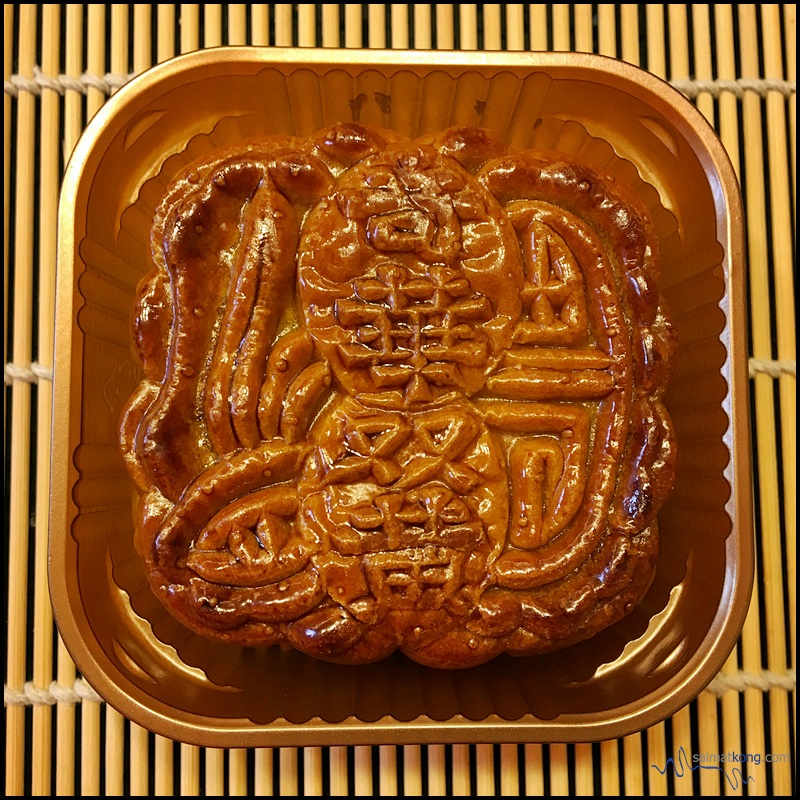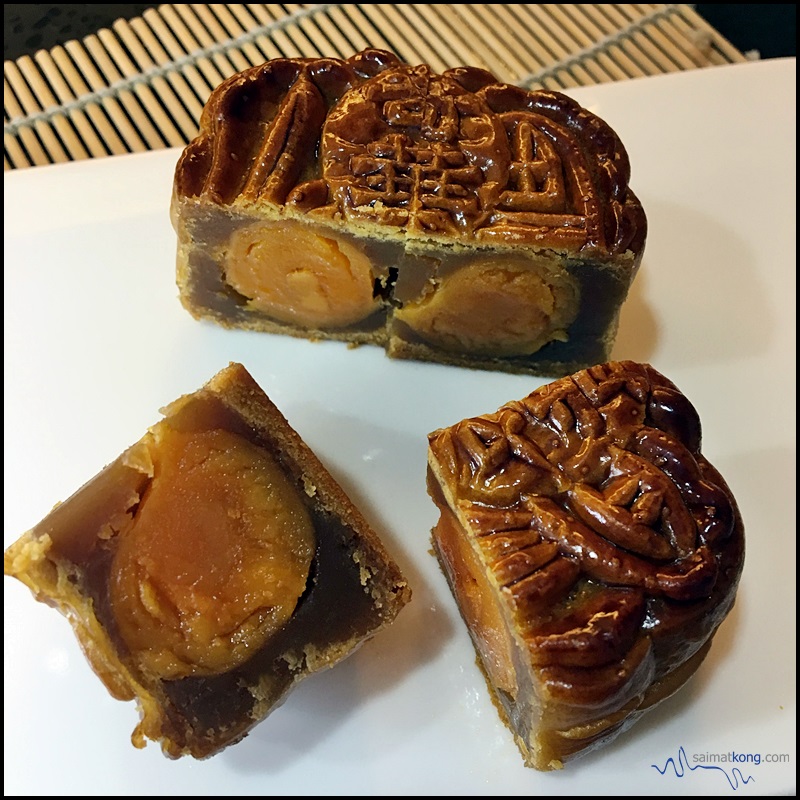 The Golden Lotus Seed Paste Mooncake is one of Kee Wah Bakery's signature mooncakes. Their smooth lotus paste mooncake is made with premium lotus seeds and pure peanut oil, complimented with golden soft egg yolk. The lotus filing which is tan colored is very rich and smooth. It's definitely one of the best lotus paste mooncake I've ever tasted. If you prefer something less sweet, I suggest to go for the White Lotus Seed Paste instead as the Golden Lotus Seed Paste is sweeter.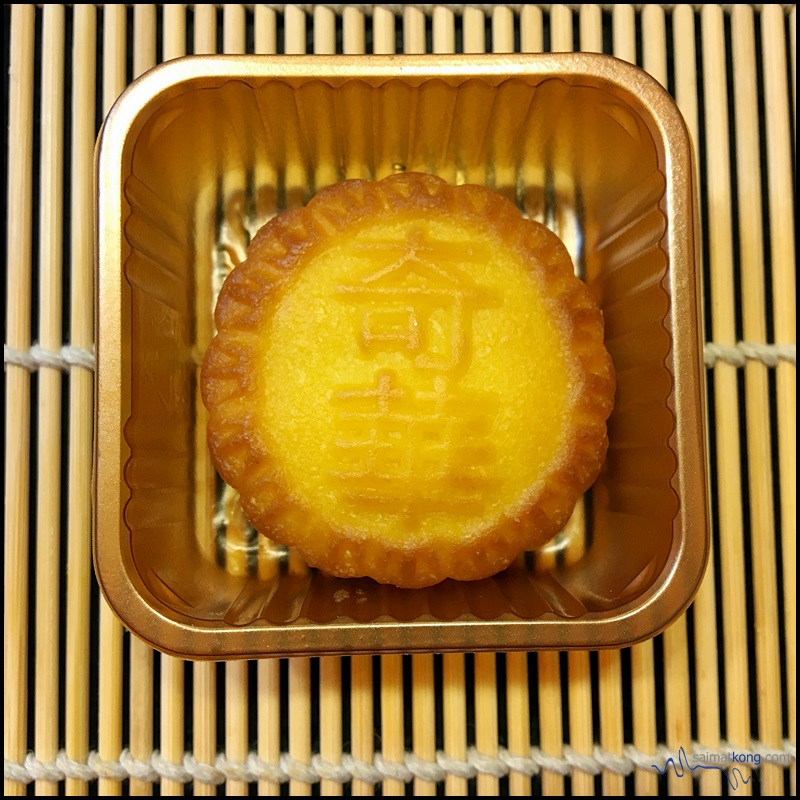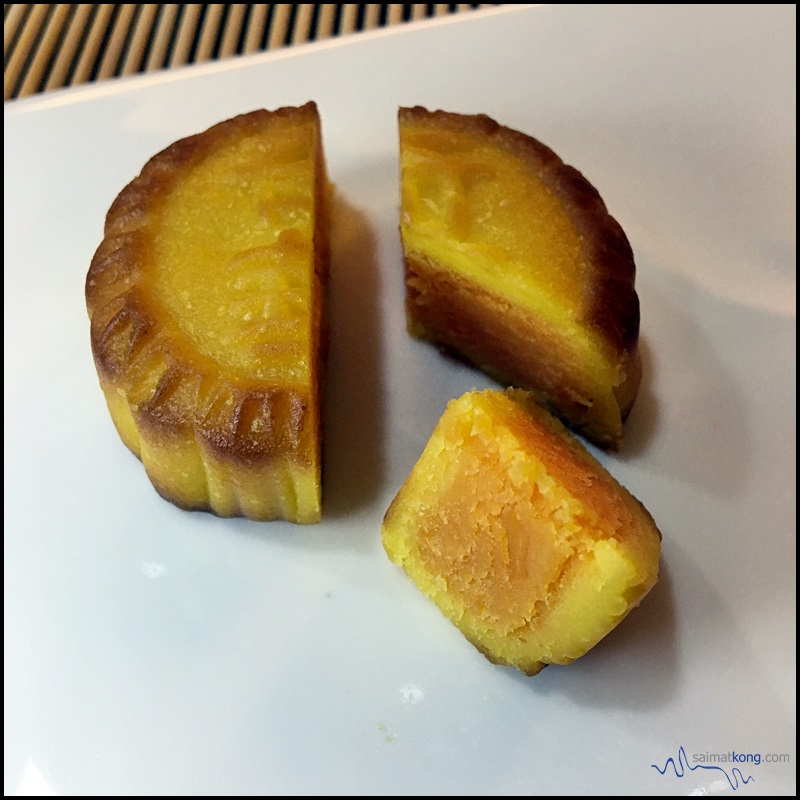 The bite-sized Egg Custard Mooncake is made using premium egg yolks blended with high quality milk and filled with golden custard. I find the crust a bit too soft while the custard filing is buttery and savoury creamy. Those who don't like anything sweet can give these Mini Egg Custard Mooncake a go as it taste more savoury than sweet.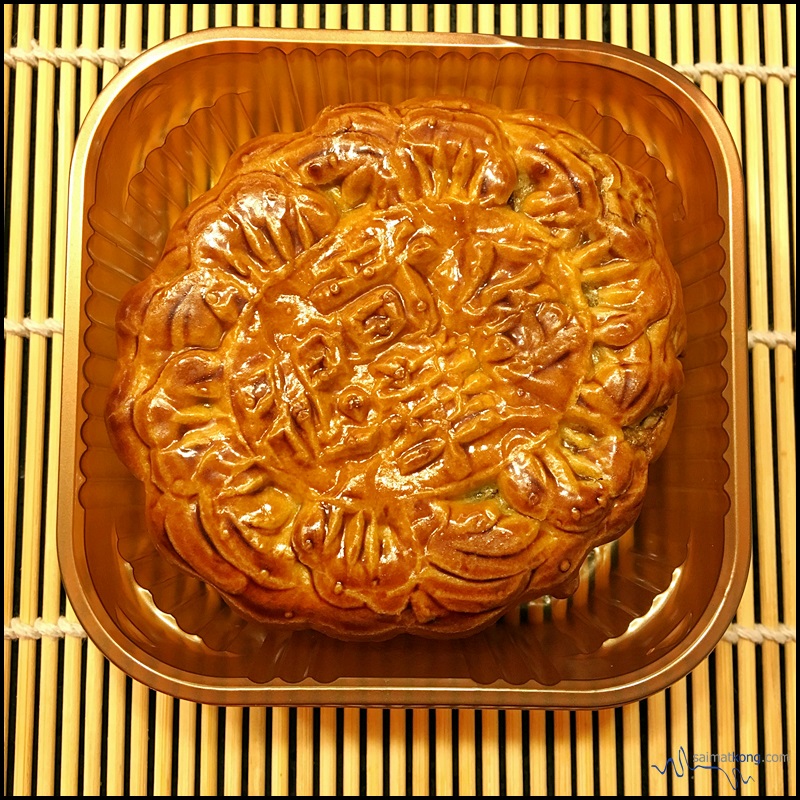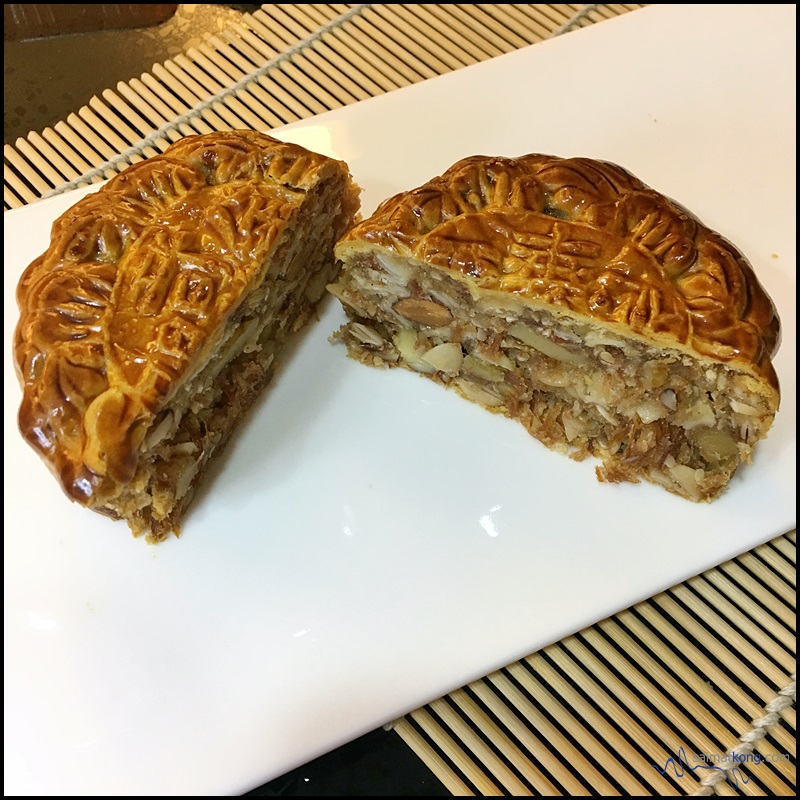 The Chinese Ham Mooncake is made of stripes of ham mixed with chewy walnuts, almonds and sunflower seeds.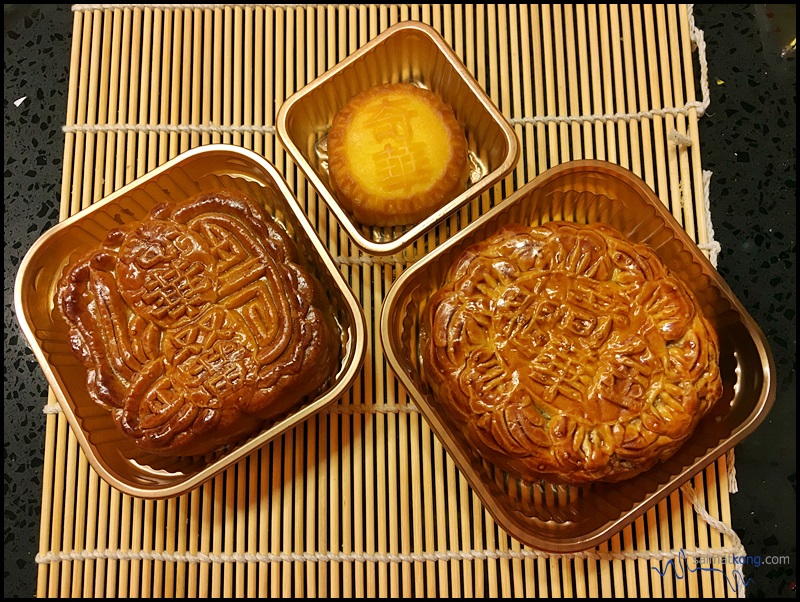 To get your hands on these delicious Kee Wah Bakery mooncakes to celebrate the Mid-Autumn Festival, head over to their booth at 1Utama. A lot of their mooncake gift box are sold out, so better be fast before its all gone! And yea, don't forget to grab their cute piglet snacks too, it'll definitely make the kids happy! 🙂
—
You can subscribe to
my blog, follow me on Facebook, follow Instagram, follow Twitter and Youtube for more updates!
—
Comments
comments