It's the forth day of the Lunar New Year and I've been having almost similar chinese dishes everyday – steamed fish, braised mushroom with sea cucumber, steamed chicken, prawns and herbal soup to name a few. I got a bit bored of having chinese dishes already and hence I wanted something different for a change. I let The Wifey decide and as usual she will pick her favorite Japanese food. When we are in shopping mall, Sushi Zanmai is our usual place for affordable and nice Japanese food but this round, we spotted this small and cosy Ichiro Sushi Bar while walking around at Isetan Eat Paradise. Since we were in the mood for sushi, we walked right in and were seated at the sushi bar.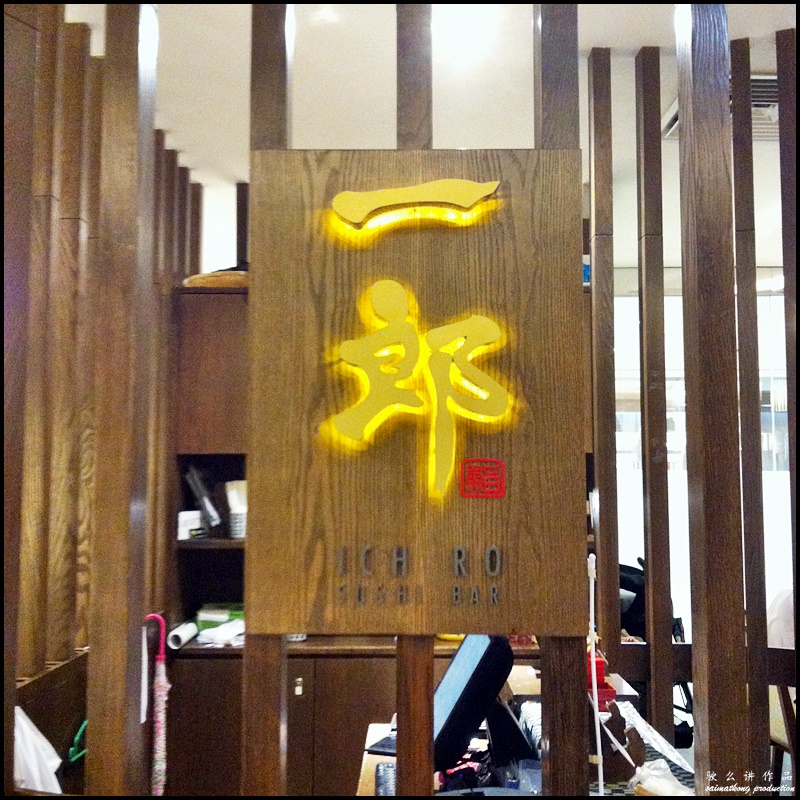 Located opposite Gyu-kaku Japanese BBQ Restaurant and behind Menya Musashi at Isetan Eat Paradise in 1 Utama, Ichiro is small but cosy sushi restaurant with the sushi bar occupying most of the restaurant's space and a few tables at the side.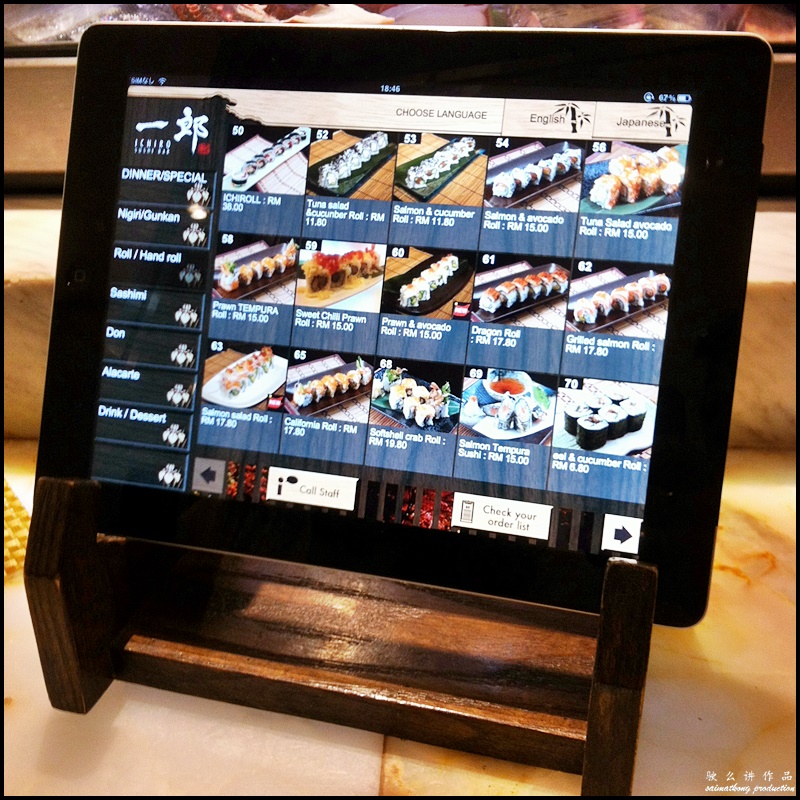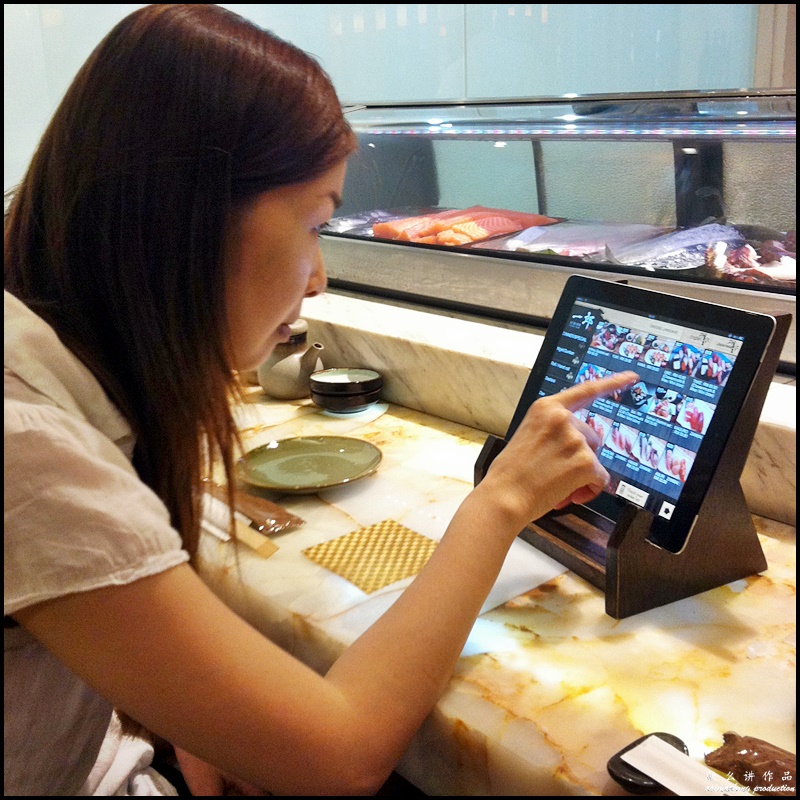 Ichiro Sushi Bar uses iPad menu to enable patrons to order their food at the table. The device can be used to peruse menus, order food, check the status of your order and request for the bill once you're done.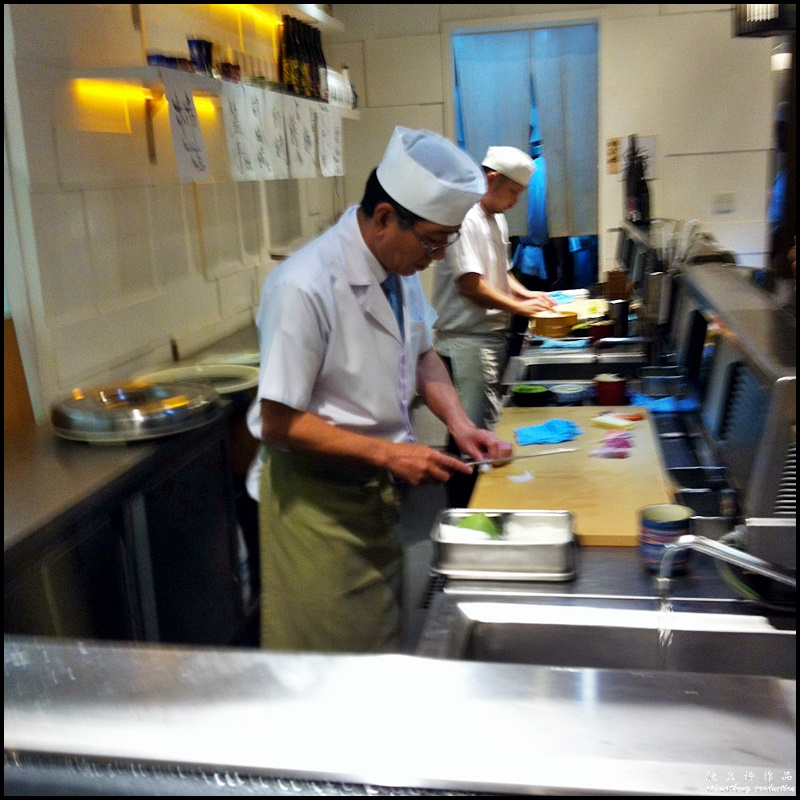 The sushi bar where you can watch the sushi chef prepare sashimi and sushi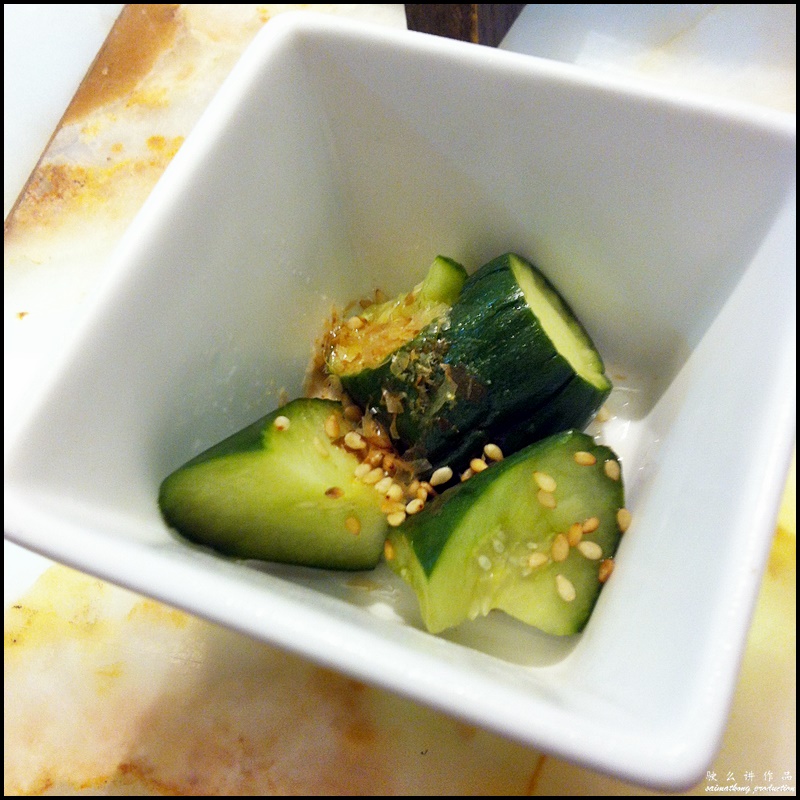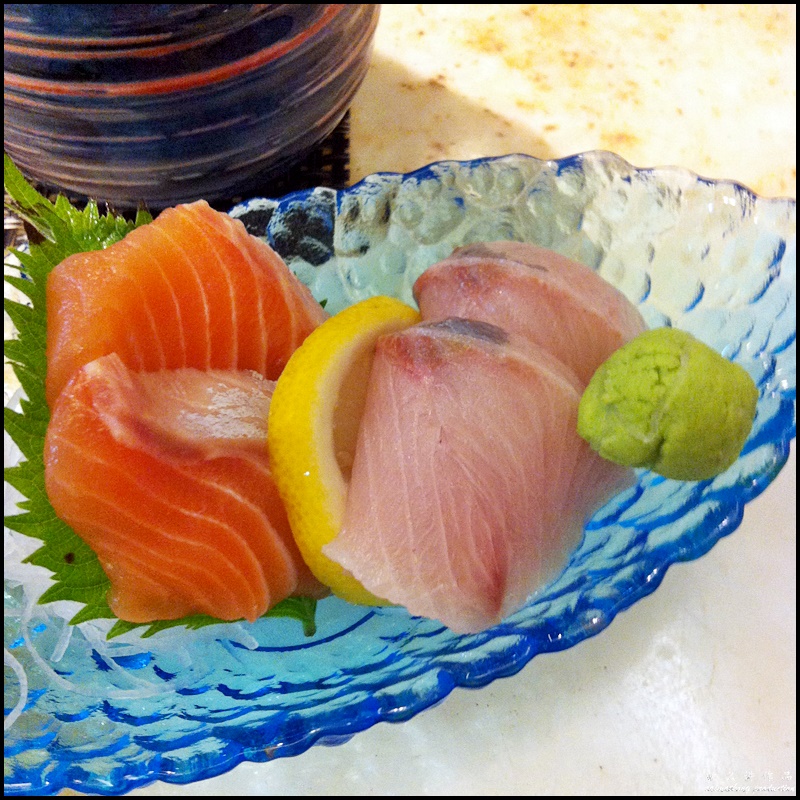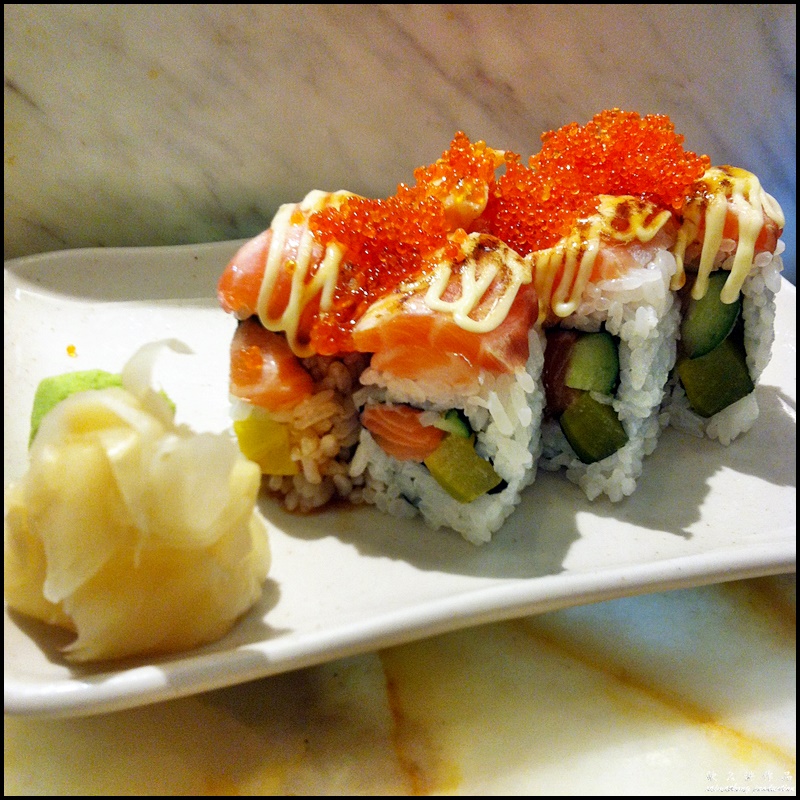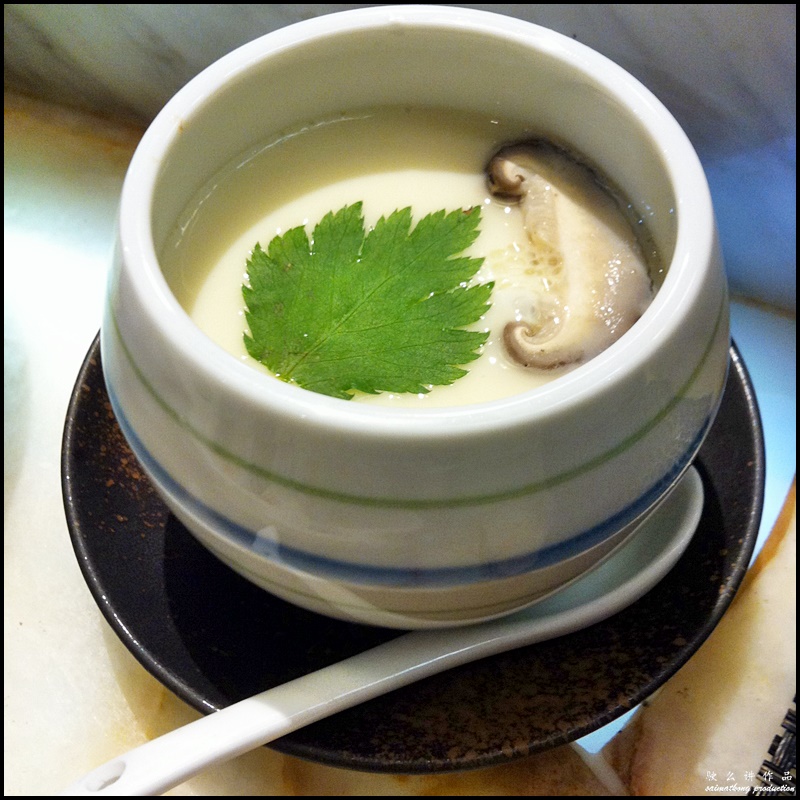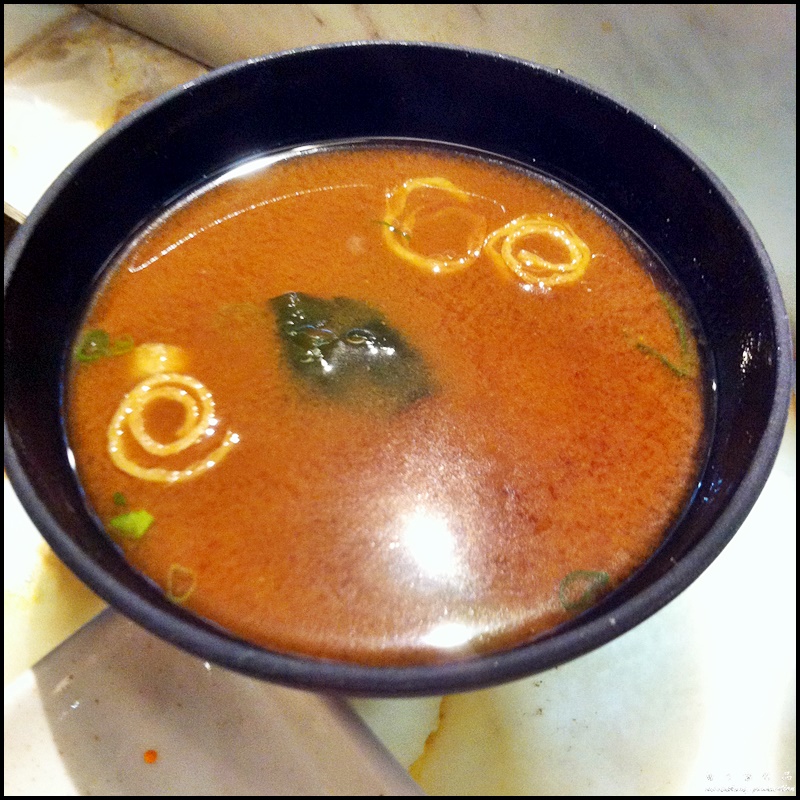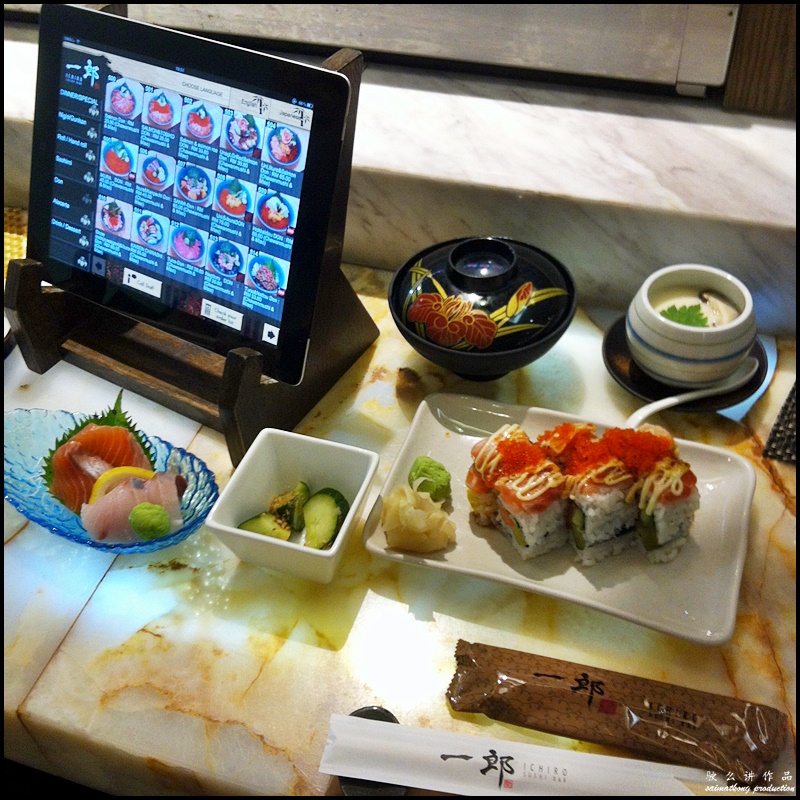 HANA set (RM29.80)
The Hana Set comes with a small platter of incredibly fresh sashimi, sushi roll (you can pick your choice of sushi roll from the menu), miso soup and chawanmushi. The chawanmushi is silky smooth and loaded with lots of ingredients.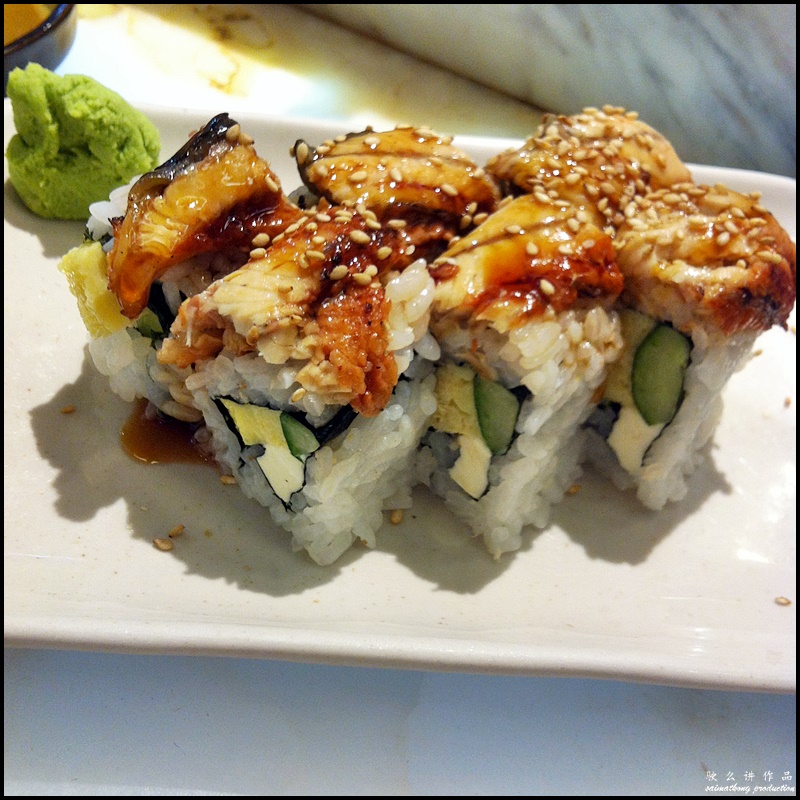 Dragon Roll (RM17.80)
Dragon Roll consists of tamago, cucumber and cheese cheese topped with Unagi. The Unagi roll was excellent and very well executed. Ichiro Sushi is officially one of my favorite sushi joints.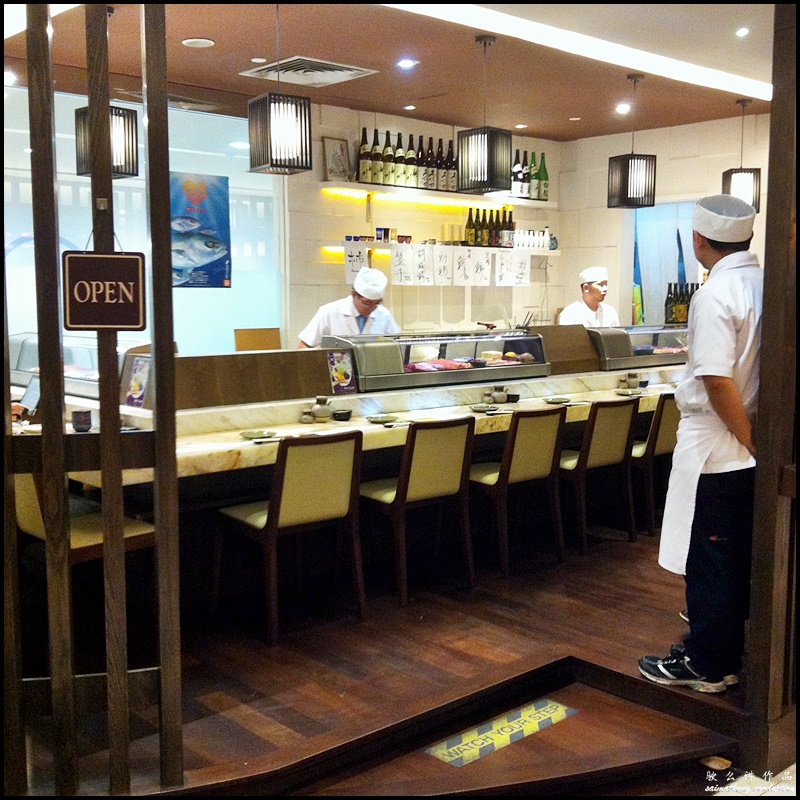 Verdict: Ichiro Sushi Bar is a hidden gem located behind the famous Menya Musashi ramen in Isetan Eat Paradise,1 Utama. Some of the must-orders are the sashimi platter, Dragon Roll, Ichiro Roll and etc. The sashimi is masterfully sliced and incredibly fresh. Besides ala carte menu, they do have a selection of affordable lunch and dinner sets. This cosy restaurant is definitely one of the best place to go for delicious sashimi & sushi. I'm planning my next visit to try their sashimi don and sashimi platter =)
Ichiro Sushi Bar @ Isetan Eat Paradise, 1 Utama
Location: 2nd Floor, Eat Paradise, Isetan One Utama Shopping Centre, 1, Lebuh Bandar Utama, 47800 Petaling Jaya
Tel: 03-7726 5899
Business Hours: 11am – 10pm
Comments
comments