Menya Musashi is named after a legendary samurai, Miyamoto Musashi, who was famous for his double sword style. The award winning Menya Musashi has become a household name in Japan since making its debut more than fifteen years ago in 1996.
The entrance of Menya Musashi.
At Menya Musashi, you can choose to have the Normal ramen, Ajitama ramen (with egg) or Chashu men (with barbecued pork).
As for the soup based ramen, there are only three flavors to choose from:- Shiro (onion oil), Kuro (special fried shallot and garlic oil) or Aka Musashi (special homemade chili oil).
You will see big posters of samurai hanging on the wall.
One point to note here at Menya Musashi is, you have to order & pay first at the cashier counter before being ushered to your tables by the servers. This is similar to the fast food chain concept but not entirely because your food will be served by the servers.
Now and then, the chefs will shout something in Japanese loudly while one of them pull the noodles out from the boiling water and strain them. Very lively and interesting atmosphere.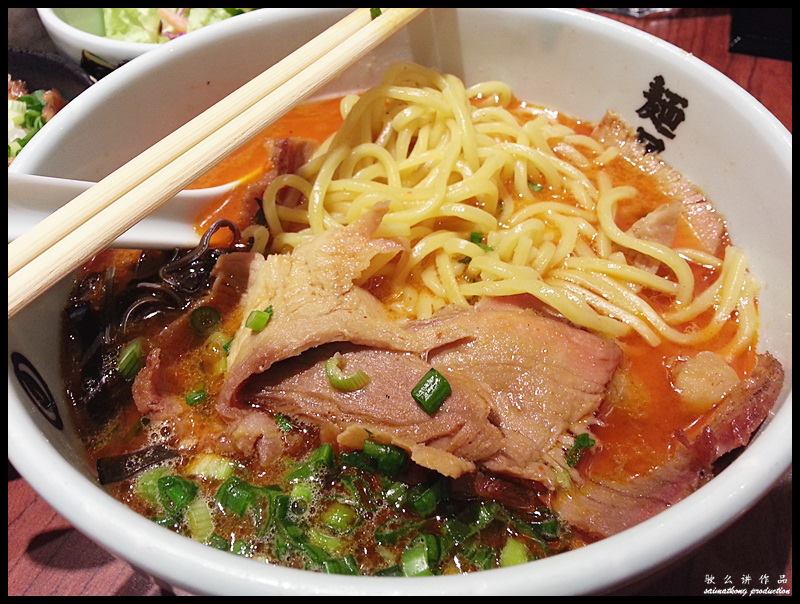 Aka Musashi ramen
Those who like spicy or can eat spicy would love this Aka Musashi ramen. I find their noodles firm, thick and quite chewy. The broth is thick, creamy and very flavorful. The pork comes in big and thin slices but I still prefer the pork at Hokkaido Santouka Ramen as their pork is more flavorful.
The only drawback for this ramen is I find the soup a little oily, maybe due to the chili oil? However, the wife feels that the broth at Santouka's saltier and greasier. She definitely prefers Menya over Santouka.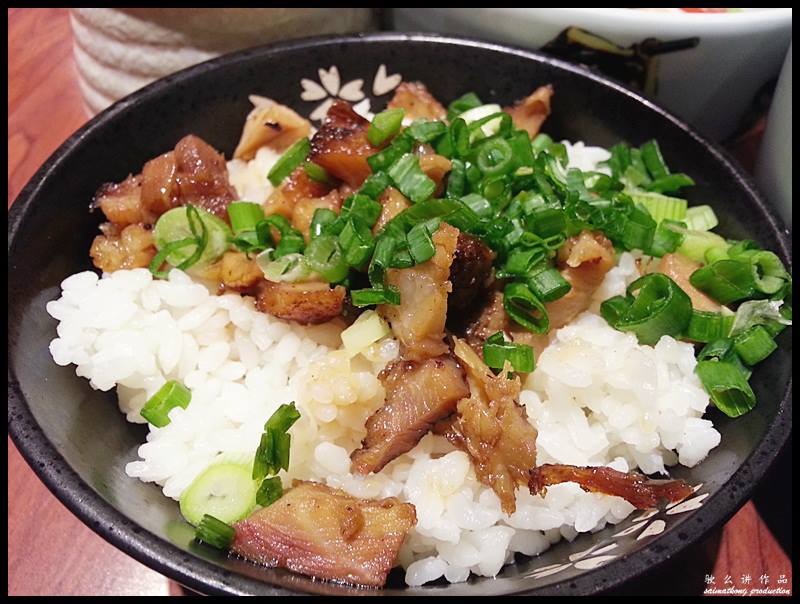 Chashu Gohan
This small bowl of roasted pork rice and sprinkled with spring onions reminds me of the famous Taiwanese braised pork rice 滷肉飯 (Lu Rou Fan), except that the pork used here is much leaner but very tender.
Verdict: Since the soupy version made quite a lasting impression, I will be back to try the dry version – Tsukemen – dipping ramen in thick filmy broth. I find that my ramen experience just keeps getting better, starting off with Yamagoya to Santouka and now Menya. Thus far, Menya is my top favorite. Gotta try Ippudo ramen to determine which one's the best!
Menya Musashi Ramen @ Isetan Eat Paradise, 1 Utama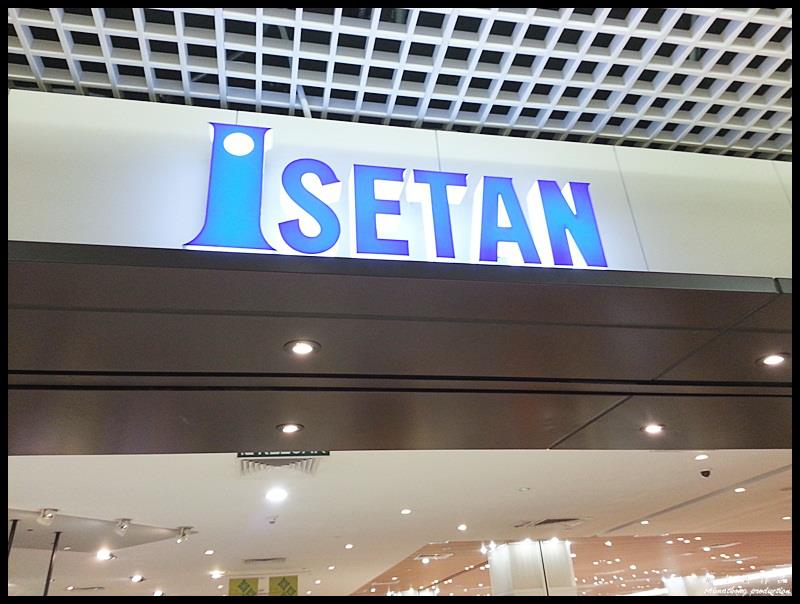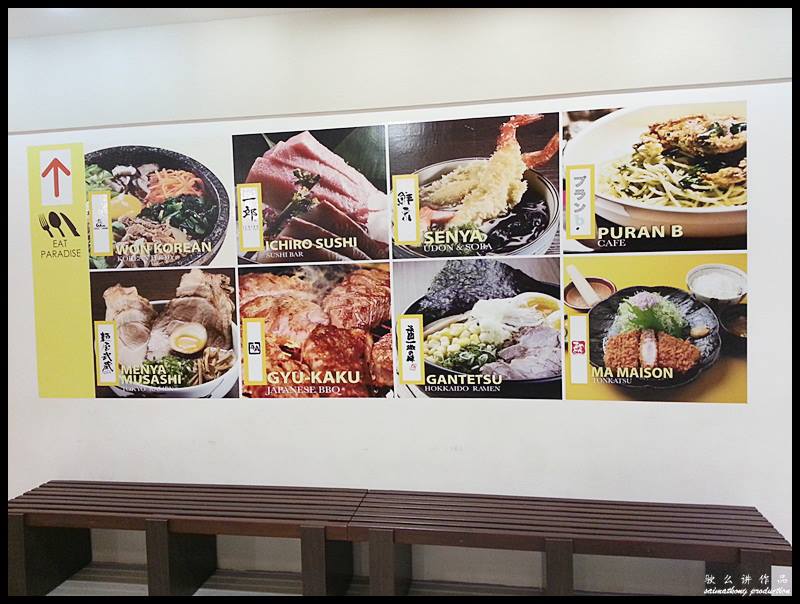 Menya Musashi Ramen 麺屋武蔵
Location: 2nd Floor, Isetan Eat Paradise, 1 Utama Shopping Centre
Opening Hours : Sun – Thu 11am – 10pm (last order 9.30pm); Fri & Sat & Holiday 11am – 10.30pm (last order 10pm)
—
Follow me on Facebook, Twitter, Instagram for more live updates!
Facebook : https://www.facebook.com/smartkong
Twitter : https://twitter.com/saimatkong
Instagram : http://instagram.com/saimatkong

Comments
comments