Our first stop for today is Capital Cafe 華星冰室 @ Wan Chai for breakfast. Capital Cafe 華星冰室 serves pretty similar breakfast sets with the famous Australia Dairy Company (澳洲牛奶公司) but there's no long queue here and you get to enjoy your meal at your own pace plus the service here is much better.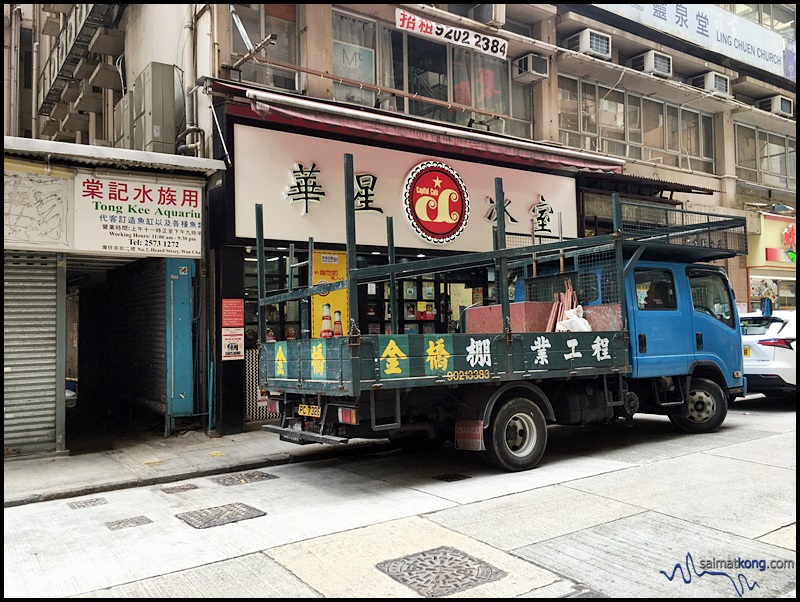 Capital Cafe 華星冰室 @ Wan Chai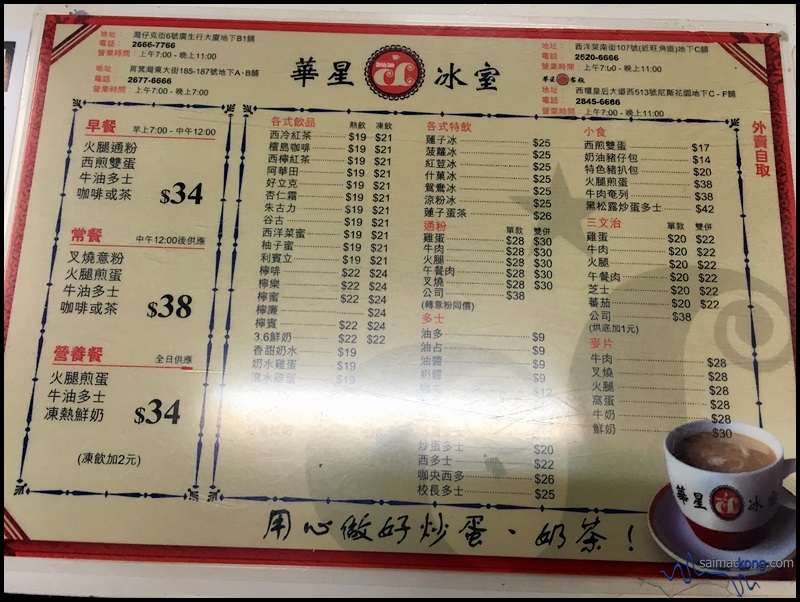 The menu @ Capital Cafe 華星冰室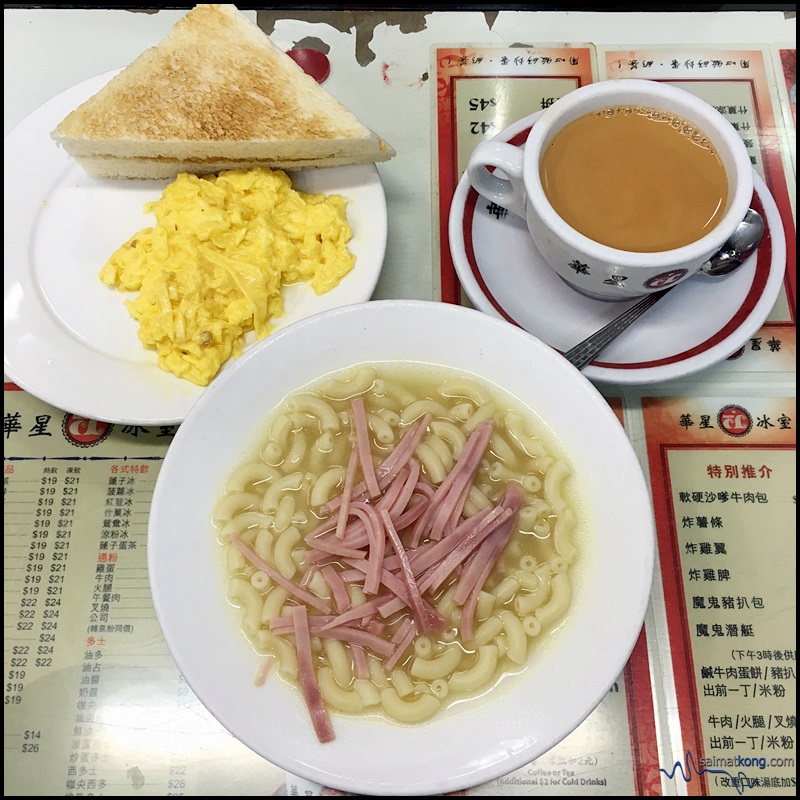 I ordered their breakfast set (HK$38) which comes with a choice of scrambled or fried eggs, macaroni with ham, toast, and coffee or tea. It's exactly the same with the set meals at Australian Dairy Company. Comparatively, the scrambled egg and macaroni w ham are less salty.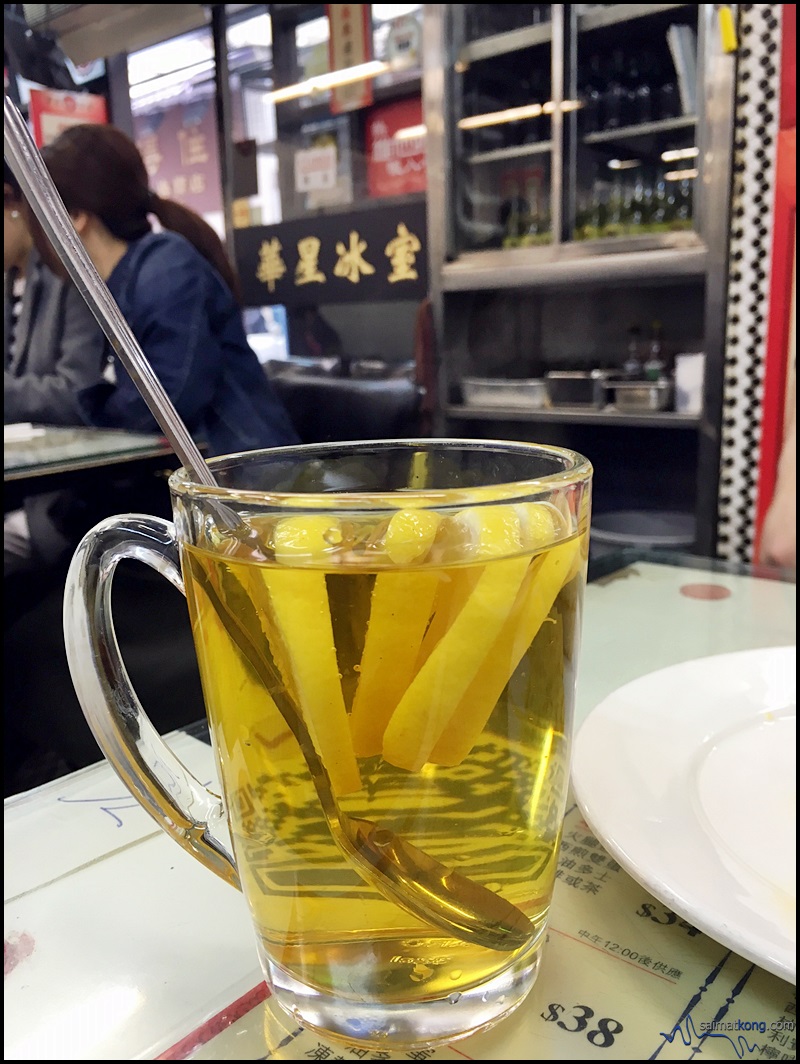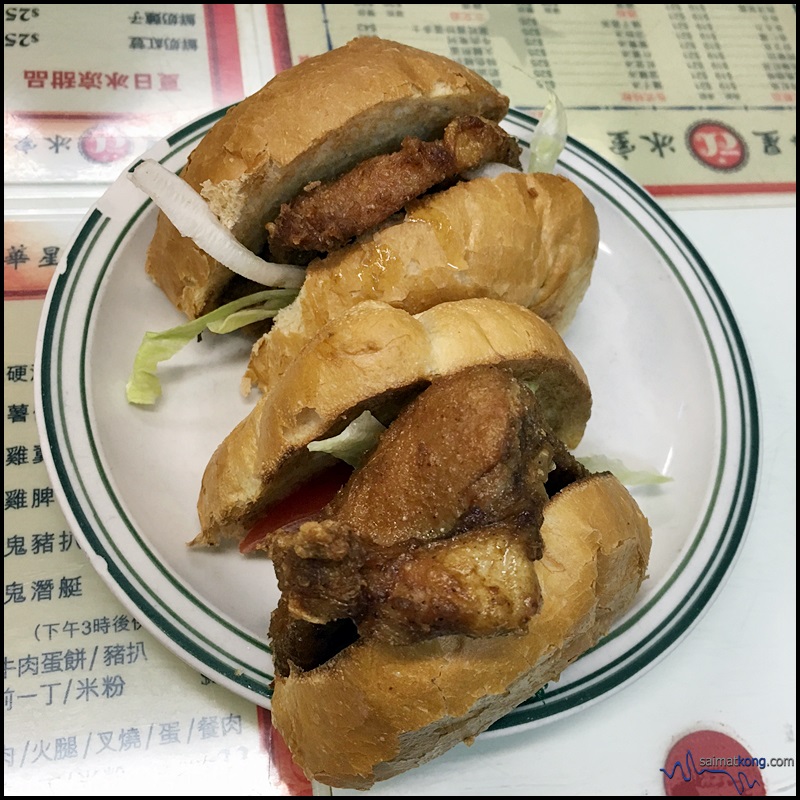 The Wifey wanted to order their Scrambled Egg Toast with Black Truffle but since my breakfast set comes with scrambled egg already, she changed her mind and ordered the Pork Chop Bun. The pork chop bun was surprisingly good; juicy and tender pork chop sandwiched between crispy bun. The honey lemon was alright, nothing to shout about.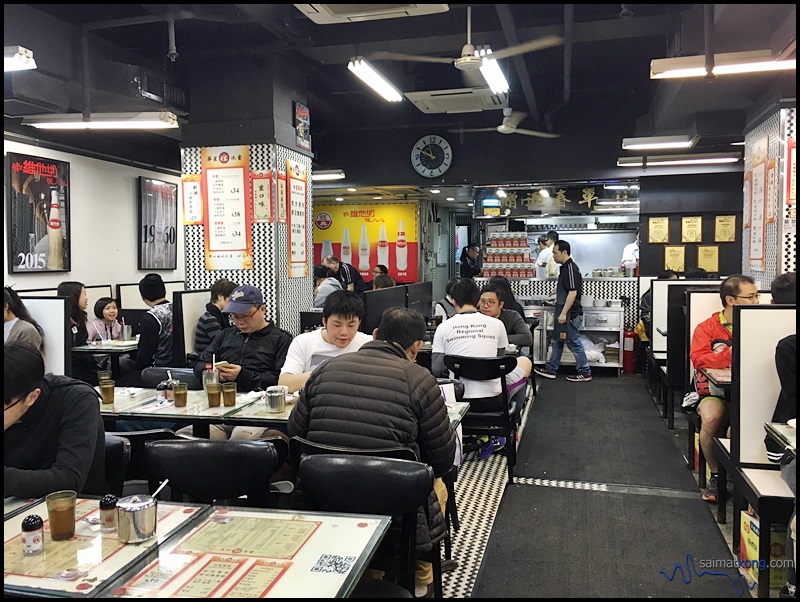 Capital Café 華星冰室
Address:,Shop B1, G/F, Kwong Sang Hong Building, 6 Heard Street, Wan Chai, Hong Kong (10 min walk from Wan Chai MTR) Tel:+852 2666 7766
灣仔克街6號廣生行大廈地下B1號舖
Opening Hours: 7am – 11:00pm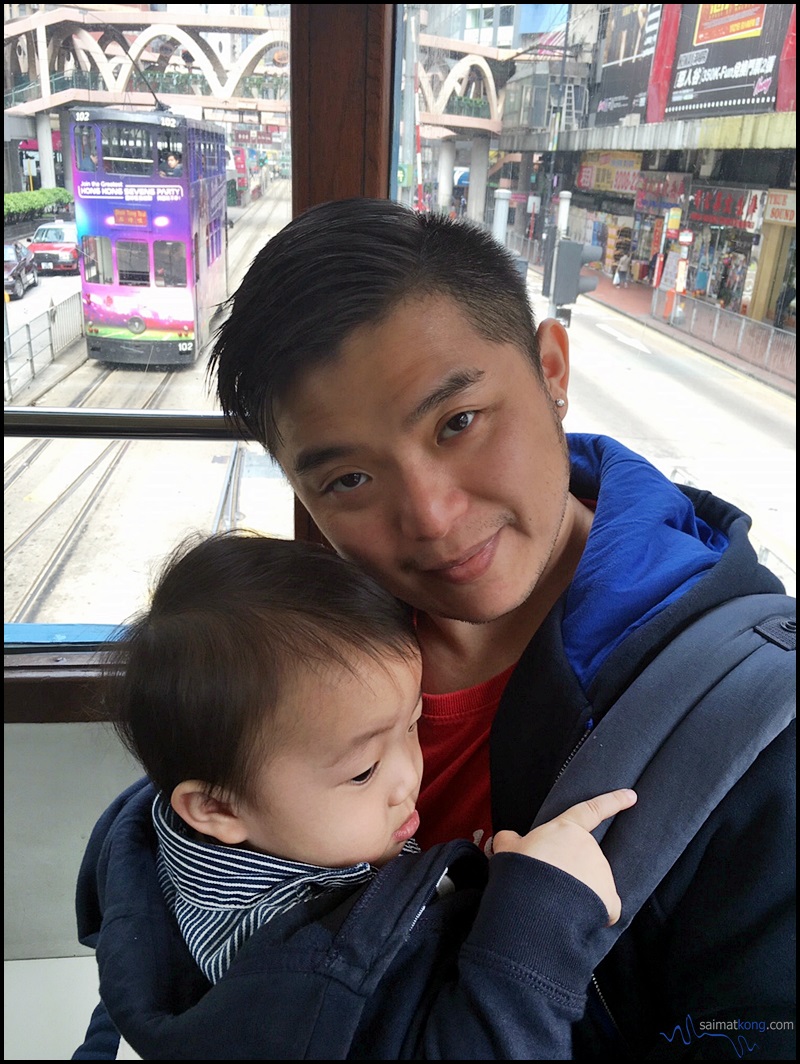 Decided to take a tram to North Point. It's Aiden's very first tram ride!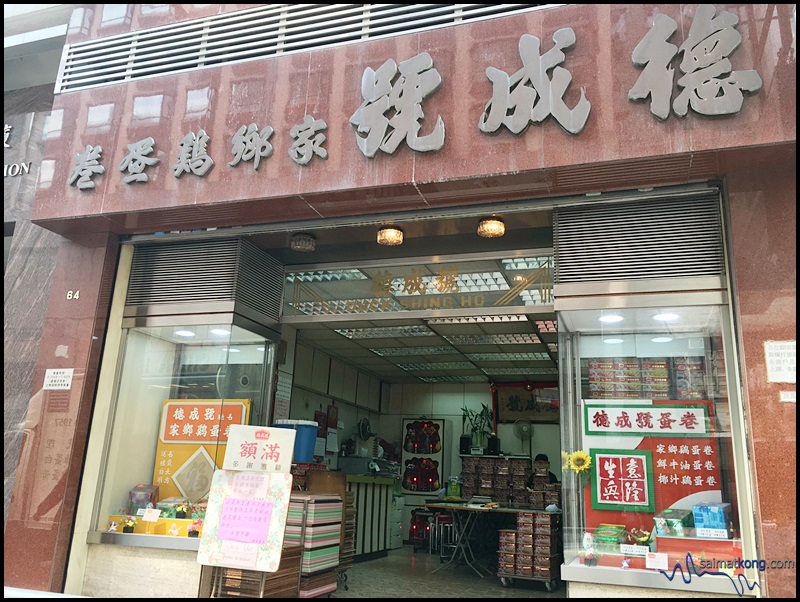 Initially we were so happy to find that there's no queue at Duck Shing Ho 德成號 for their famous egg rolls.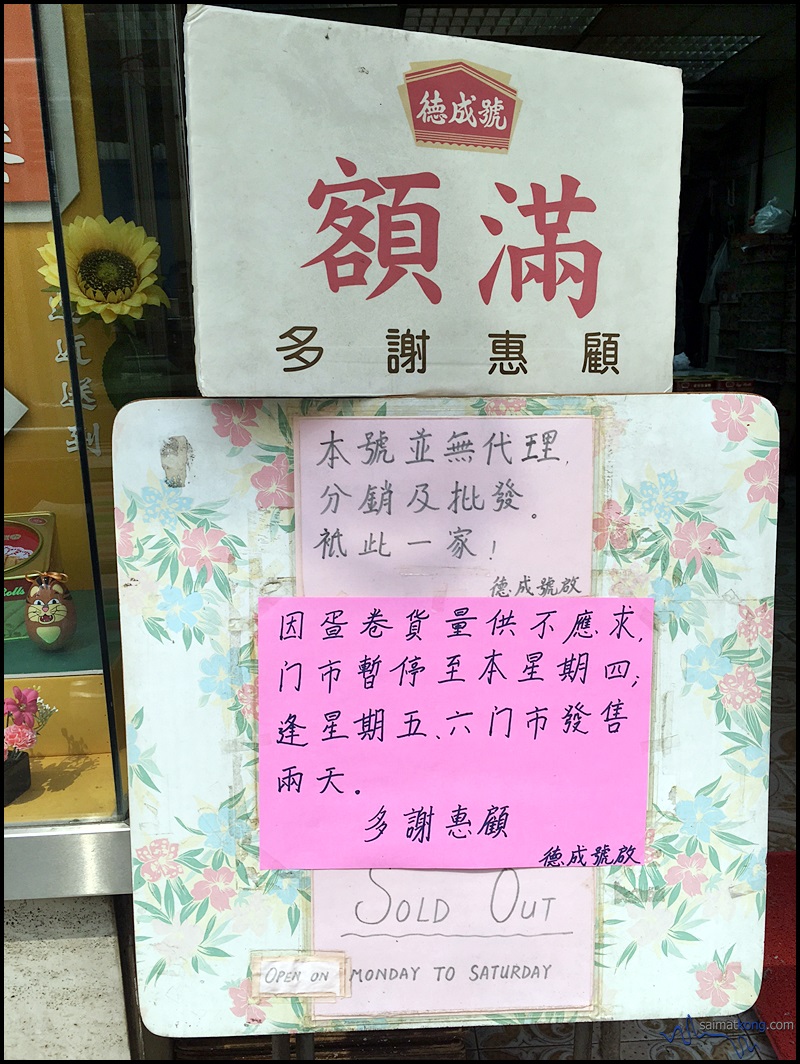 And then we saw this 🙁 No wonder there's no queue at all, Coz there's no egg rolls left! Oh no, we came all the way here for the egg rolls!!!! Arghhh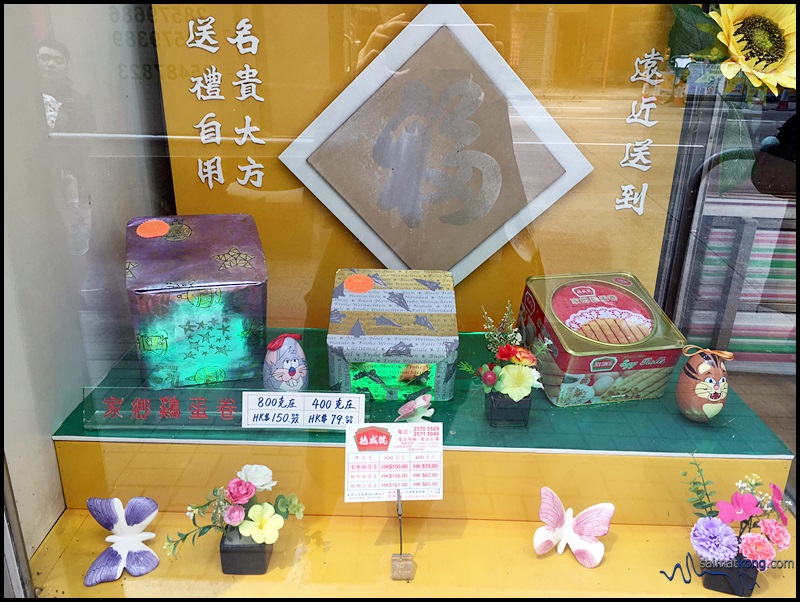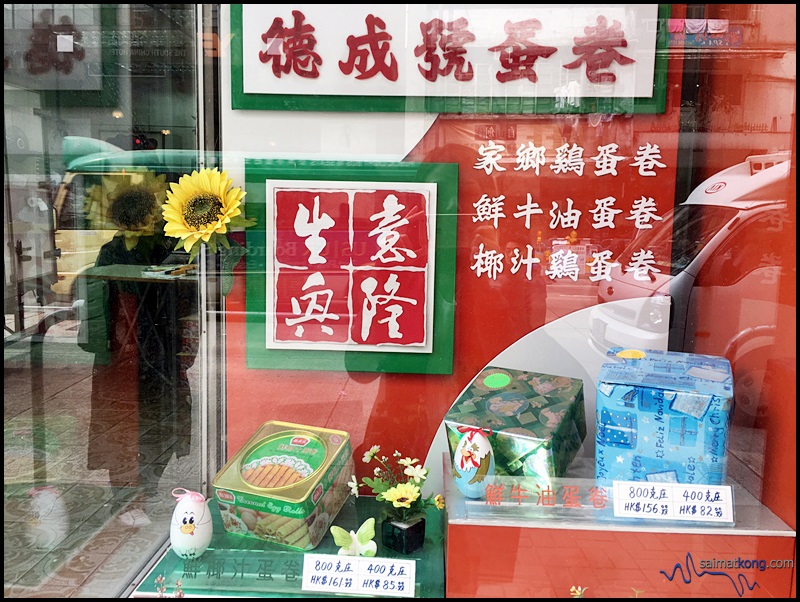 Basically, Duck Shing Ho's egg rolls come in three flavours and available in two sizes: Original, Butter or Coconut in 800g tins or 400g tins.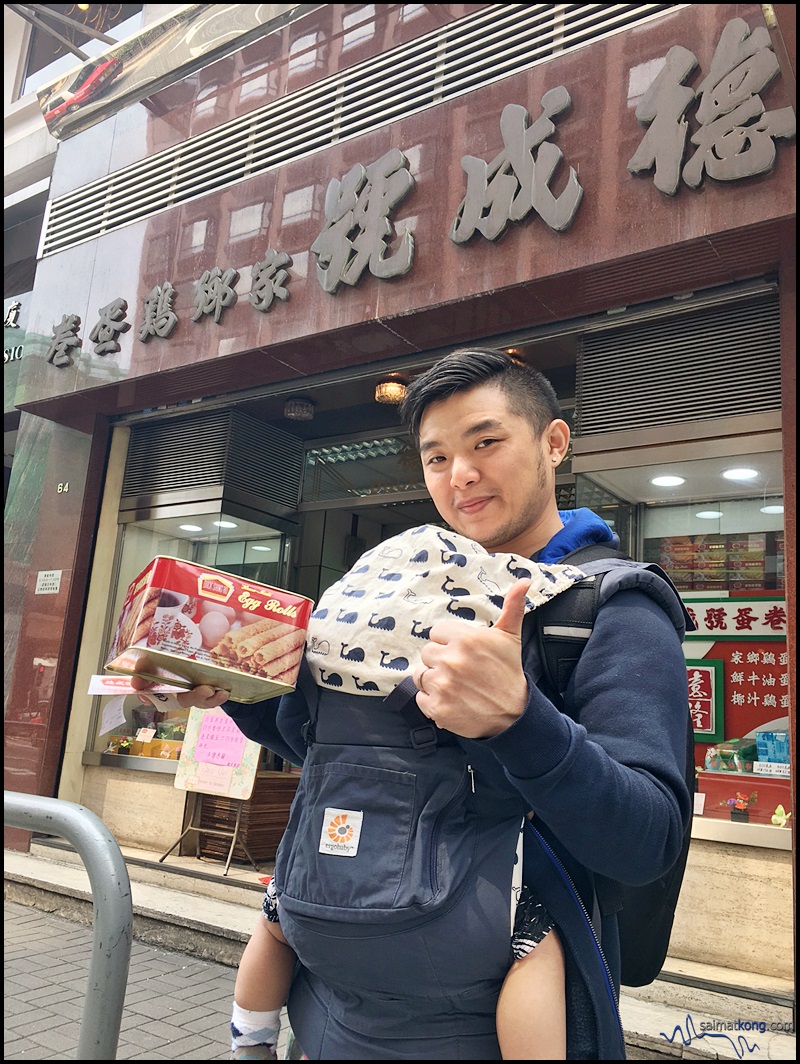 Guess what? We managed to get one tin of the Duck Shing Ho egg rolls Coz there's an extra from the order. We wanted to buy more as gifts our family but so sad they could only let us get one 🙁
p.s: My advice, call to make reservations for their egg rolls or be prepared to come back empty handed.
Duck Shing Ho 德成號
北角渣華道64號地下
Address: G/F., 64 Java Raod, North Point
Tel: 2570 5529/2571 5049
Opening Hour: Mon to Sat 930am to 700pm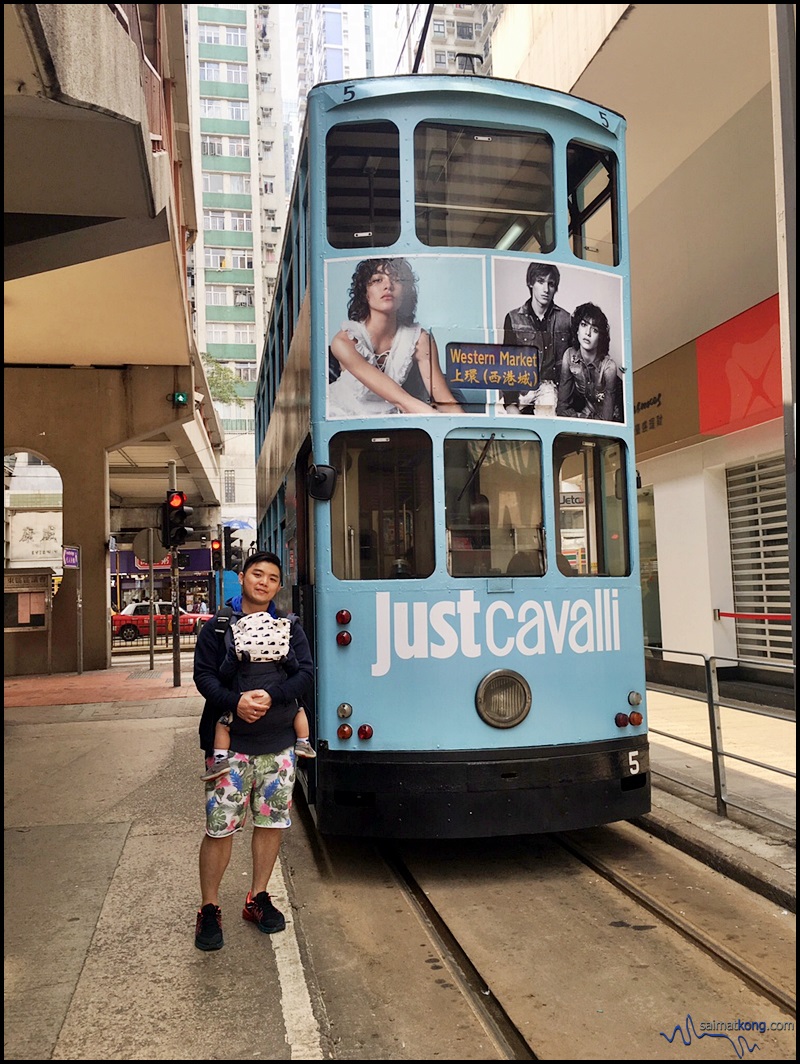 If you have not taken a tram in HK, you really should try it. It's quite an unique experience and I'm sure you'll enjoy it!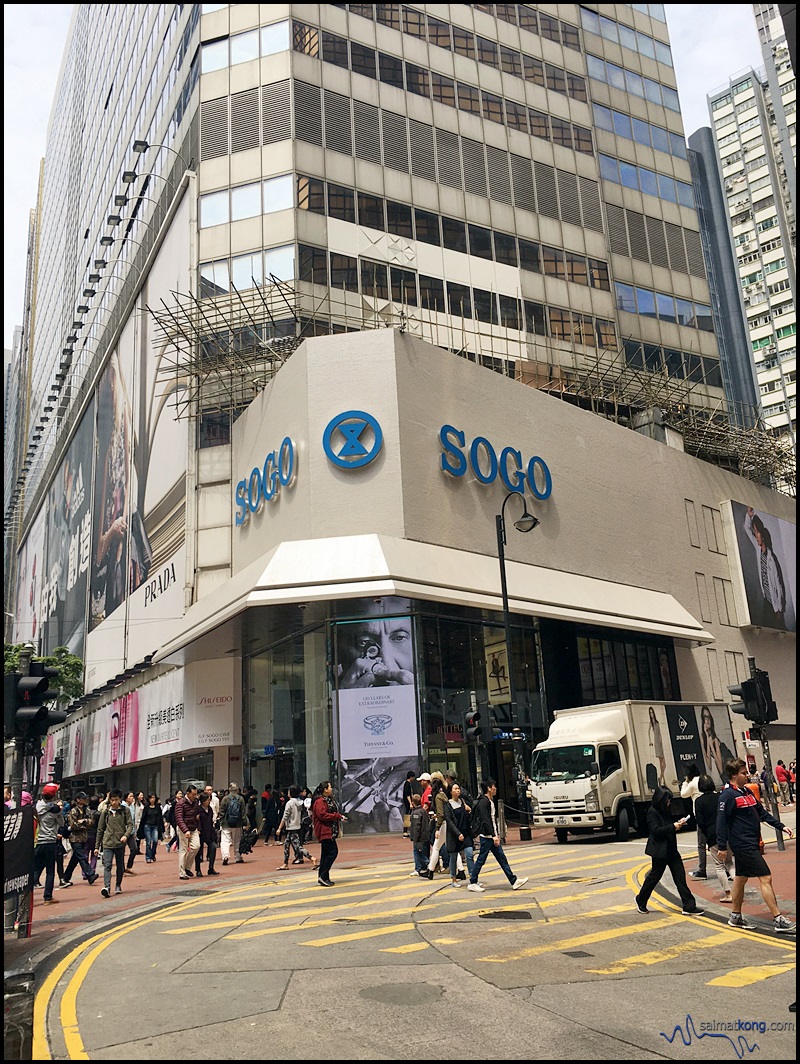 SOGO @ Causeway Bay is our favorite place to shop for souvenirs for family and friends. There's a few stalls selling HK wife cakes (老婆餅) and pastries (Wing Wah, Kee Wah and Hang Heung) and you can shop till you drop here too 🙂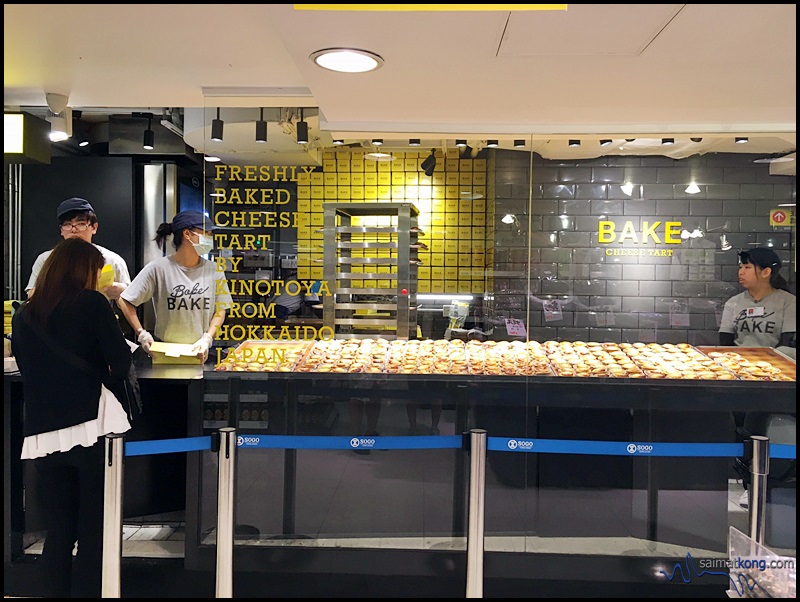 Spotted BAKE Cheese Tart stall selling the famous cheese tart.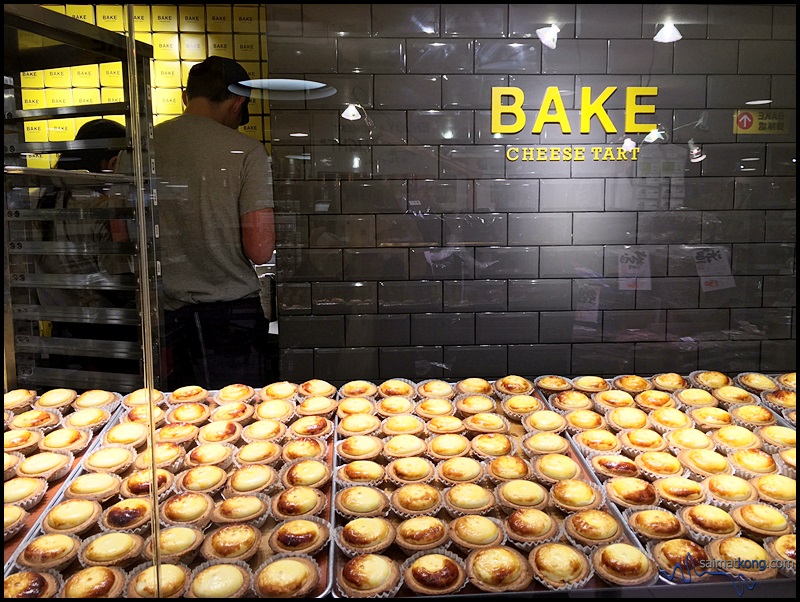 When you're around Causeway Bay, you gotta stop by to grab their cheese tarts! Cheesy & delicious!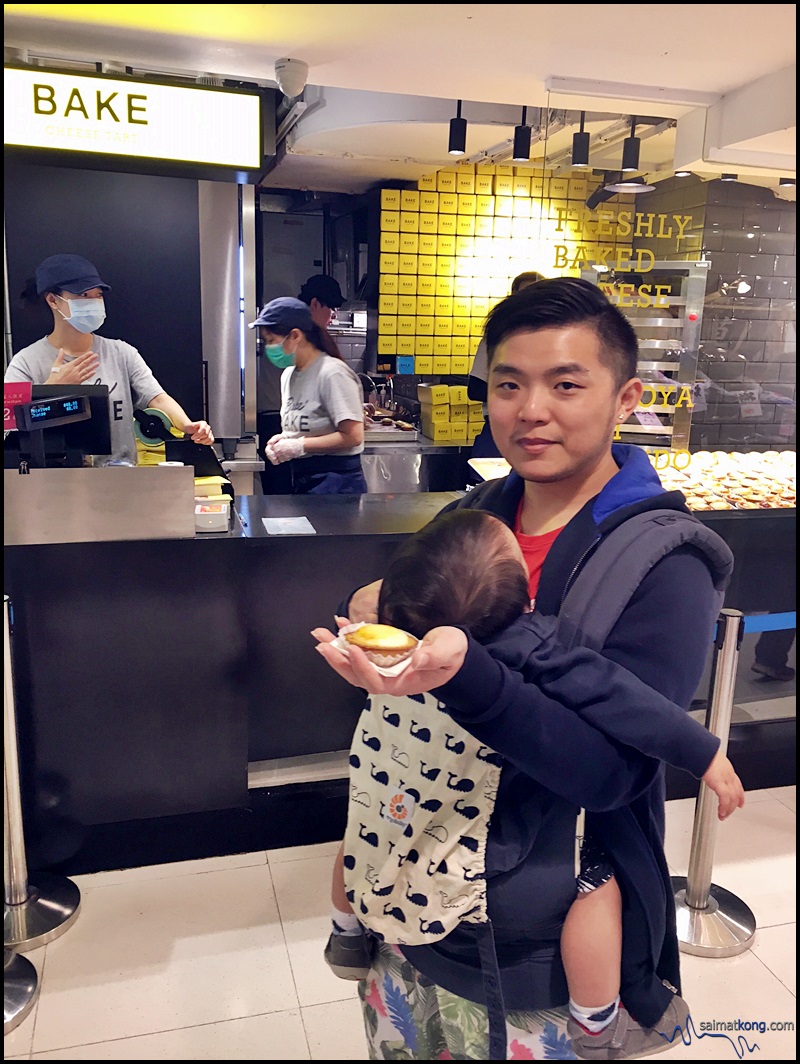 How can you resist getting one of BAKE cheese tart? Even Aiden loves it!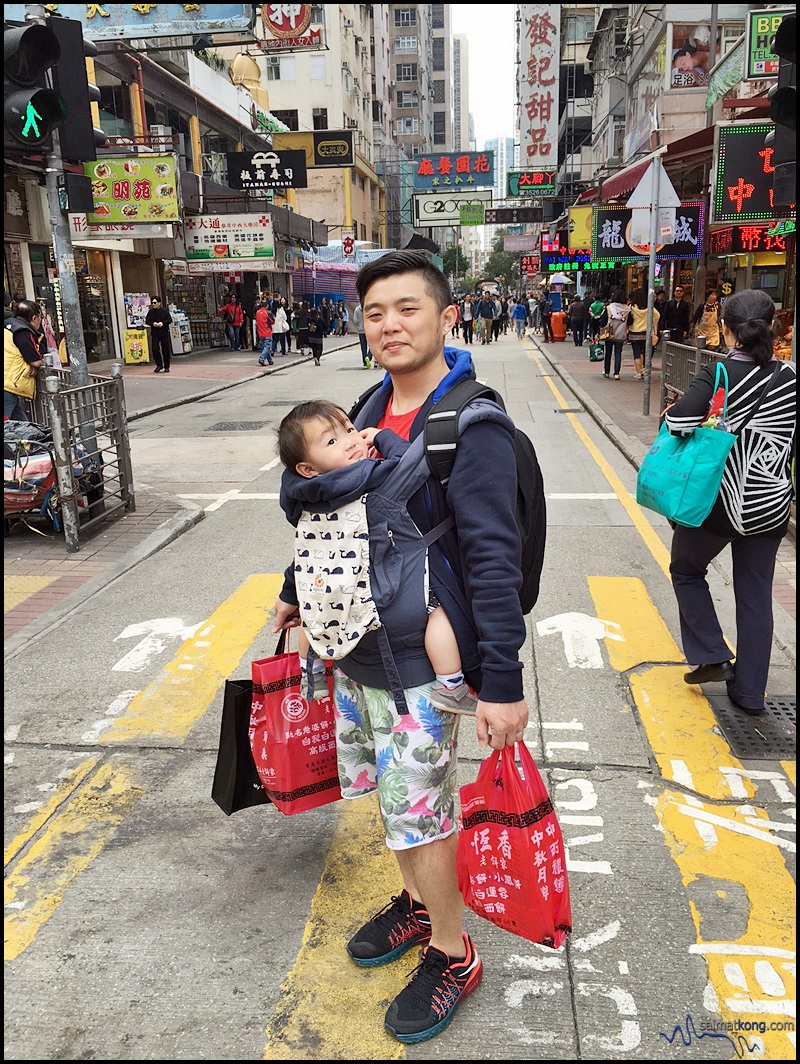 Heading back to hotel with our shopping loots.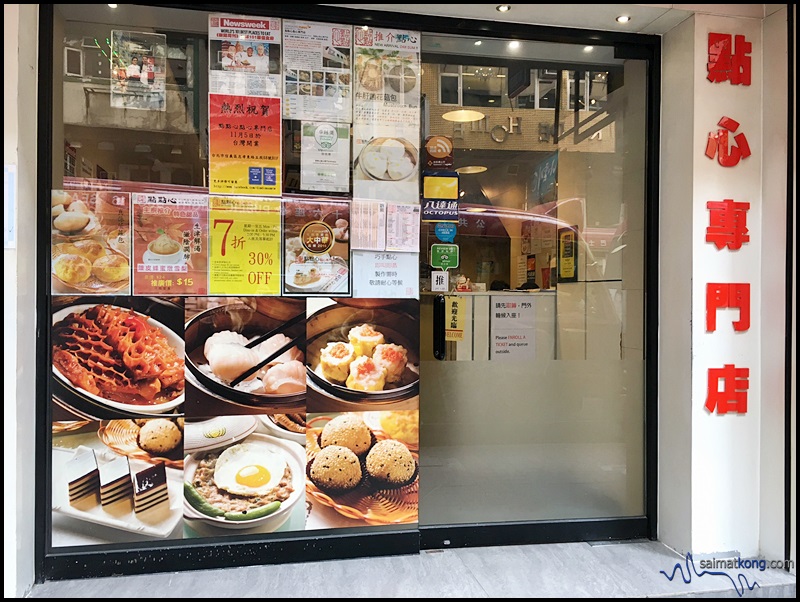 We tried Tim Ho Wan 添好運 during our last visit to HK and this time we're gonna try Dimdimsum Dim Sum Specialty Store 點點心點心專門店 instead.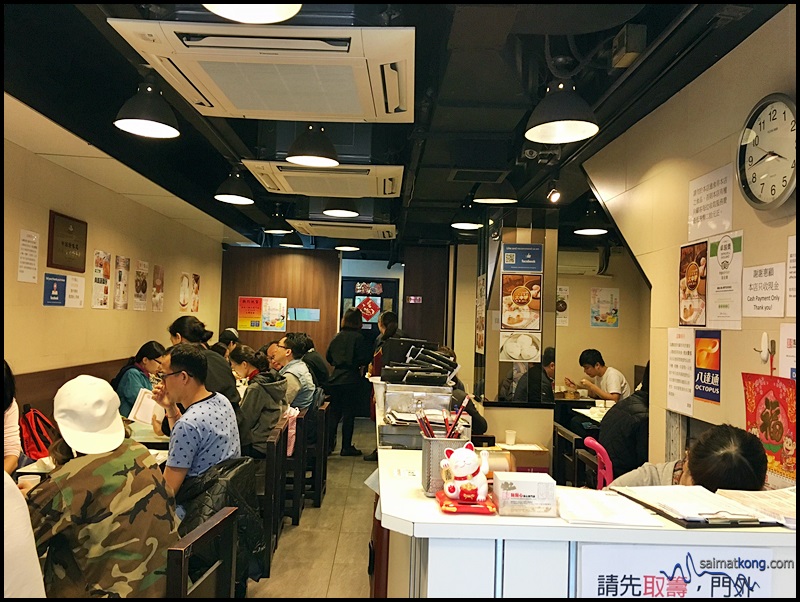 The restaurant was quite crowded but it didn't take long for us to get a table 🙂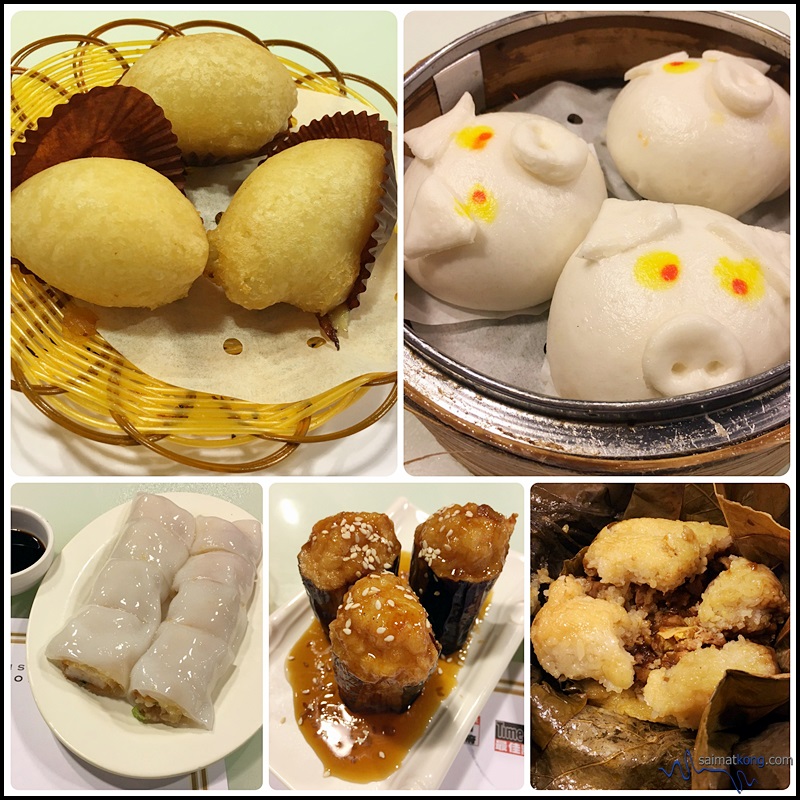 The menu was quite extensive with a wide selection of steamed items, fried stuffs and noodle & rice dishes. We ordered a few dim sum items from the menu to try. Among the dim sum that we ordered includes Pan-fried Stuffed Eggplant with Teriyaki Sauce, Piggy Custard Buns, Crispy Rice Flour Rolls with Shrimps, Deep Fried Dumplings with Wasabi Fillings and Steamed Glutinous Rice in Lotus Leaf Wrap. Almost everything taste good, not sure if it's Coz we were hungry but we find it good and finished everything clean 🙂
DimDimSum Dim Sum Specialty Store in Mong Kok (點點心點心專門)
Address: Mong Kok: 112 Tung Choi Street, Mong Kok, h2
Phone: +852 2309 2300
E-mail: [email protected]
Website: http://www.dimdimsum.hk/
Facebook: https://www.facebook.com/dimdimsum.hk.english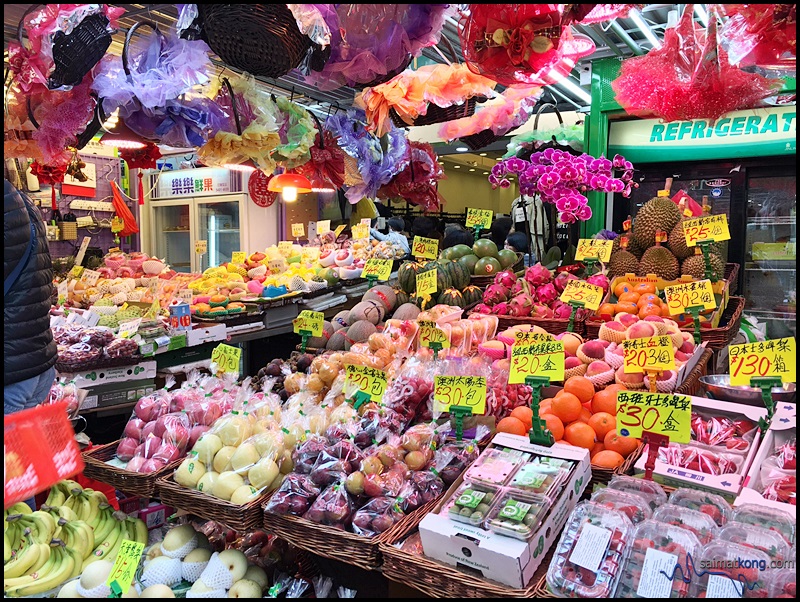 Took a stroll at Mongkok Flower Market (花園街) and Ladies Market (女人街). Love the colorful sight of the fruits stall.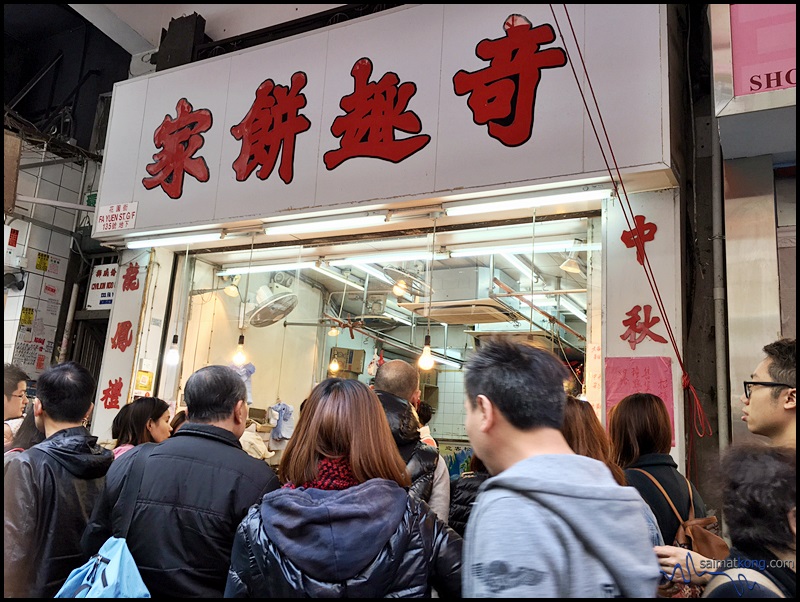 Passed by Kee Tsui Cake Shop (奇趣餅家) at Fa Yuen Street.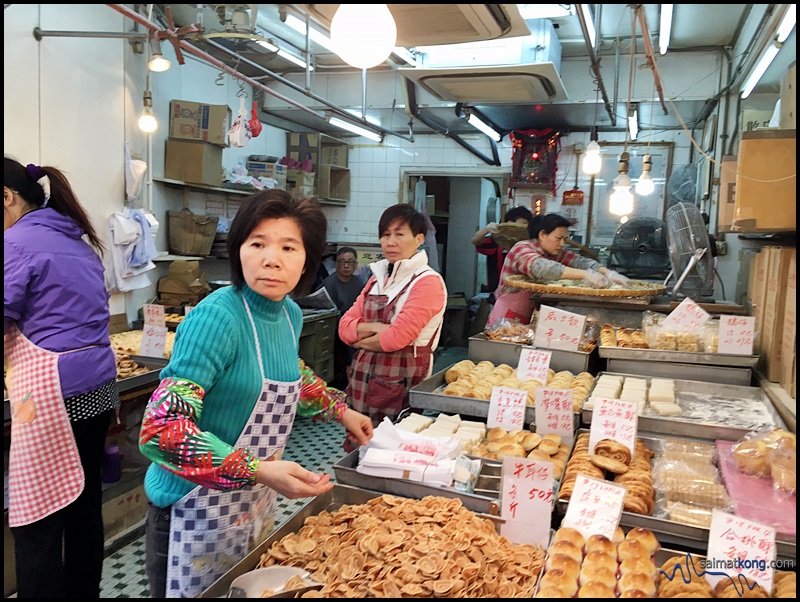 Kee Tsui Cake Shop sells a variety of local pastries and cakes.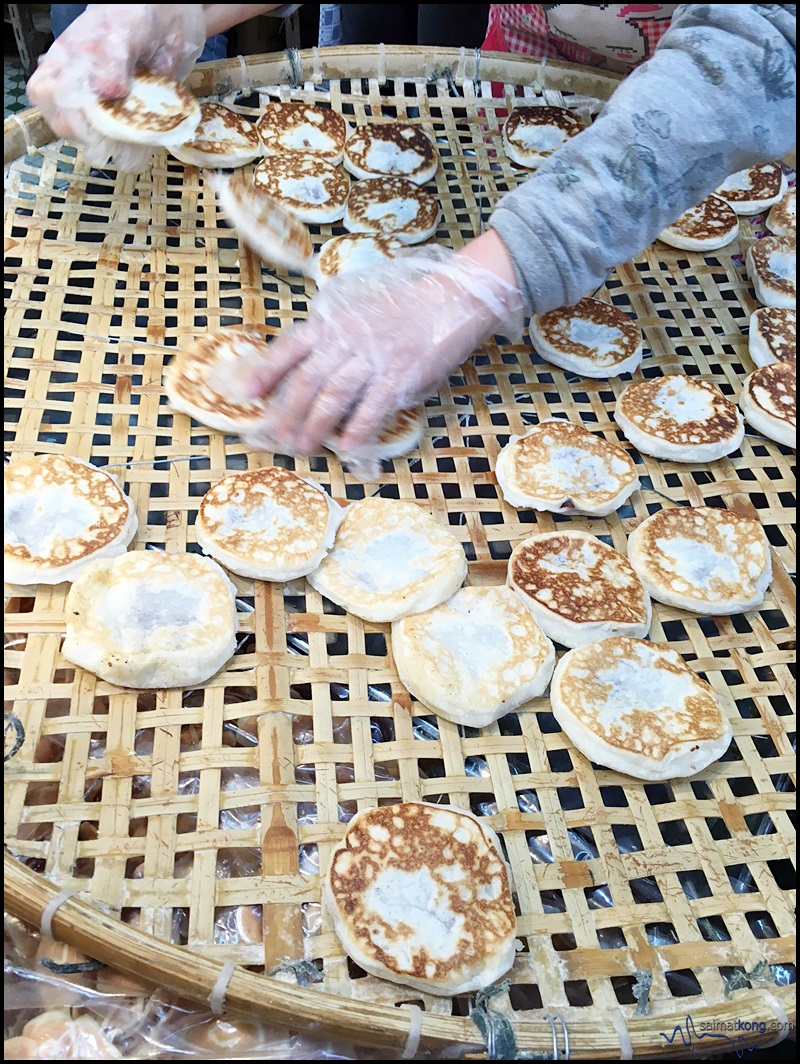 Saw these yummy glutinous rice cakes with bean filling which I reckon is pretty similar to Hakka Hot Plate Pau 铁板包 and bought a few to snack on. It was not bad!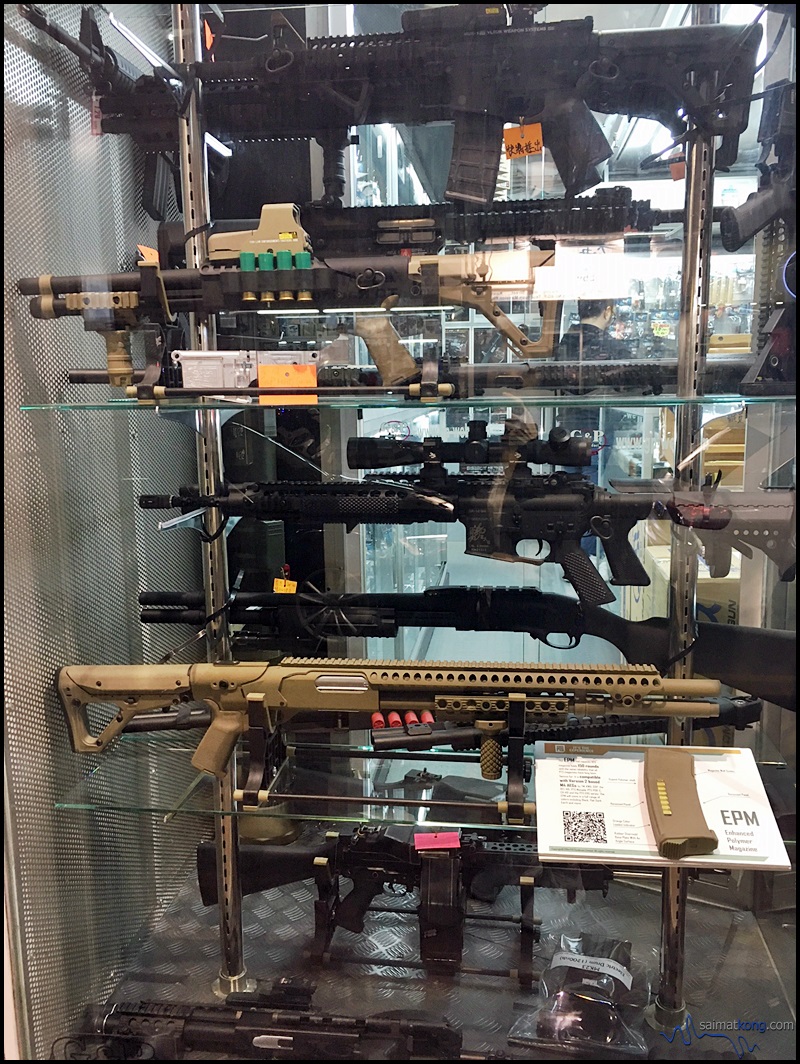 Guns galore in Mongkok! There are several stores selling variety of air guns in Mongkok.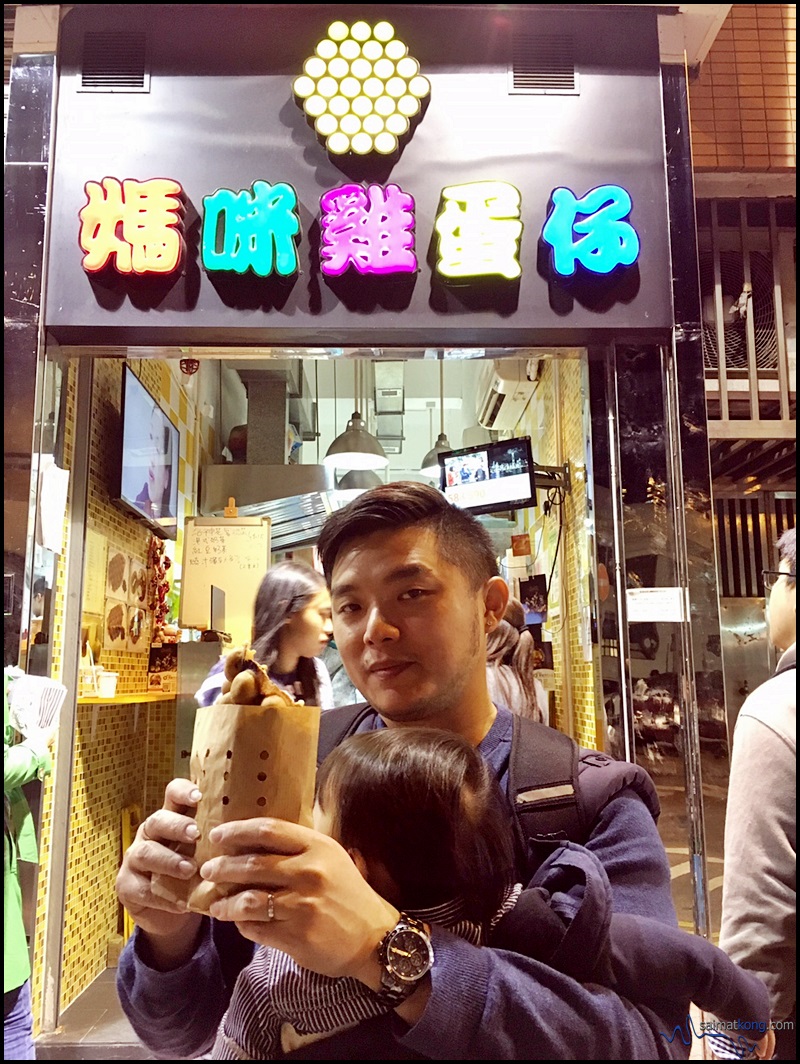 A trip to HK is not complete without eating the egg waffles or also known as eggettes. Besides the original flavor, Mammy Pancake offers a wide variety of other creative flavors such as chocolate, chocolate chip, taro, green tea and red bean, sweet potato, cheese, peanut butter and condensed milk, hazelnut chocolate, black sesame, and mango. We got the chocolate chip flavor and it was real nice- crispy outside but soft inside. We loved it!
Mammy Pancake (旺角媽咪雞蛋)
Address: Shop G23, G/F, Young City Zone, 1 Kwong Wa Street, Mong Kok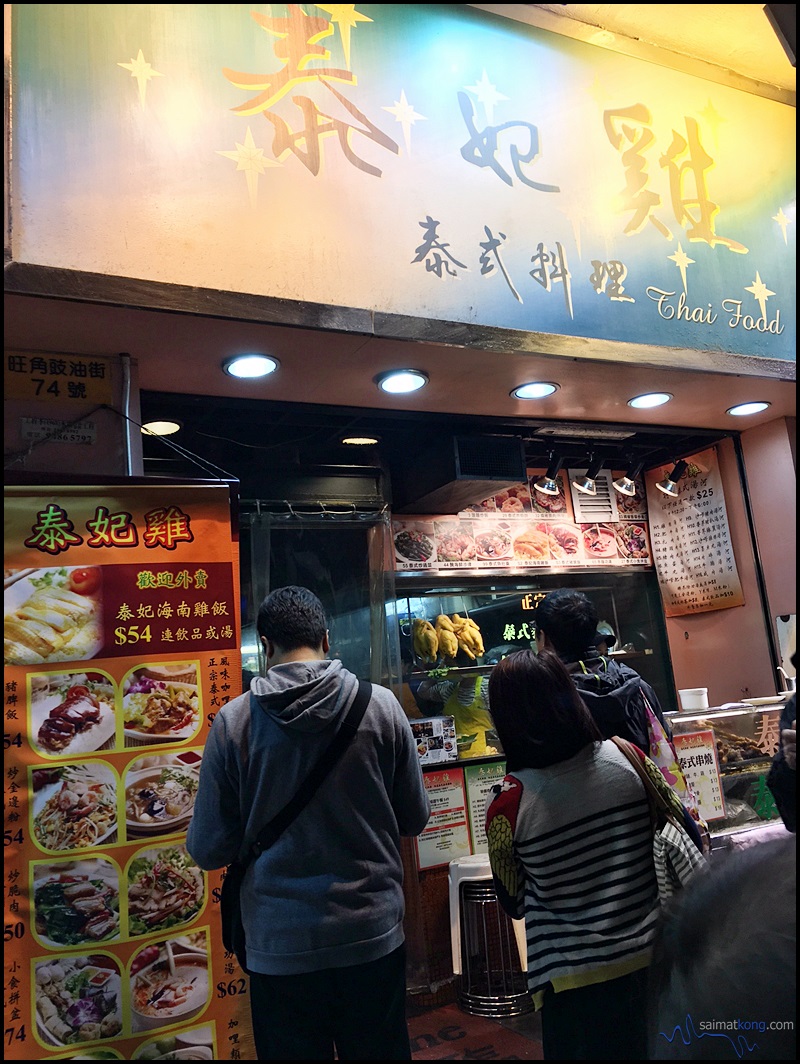 We didn't want to eat outside for dinner and hence we packed from a Thai Restaurant (泰妃雞) nearby our hotel.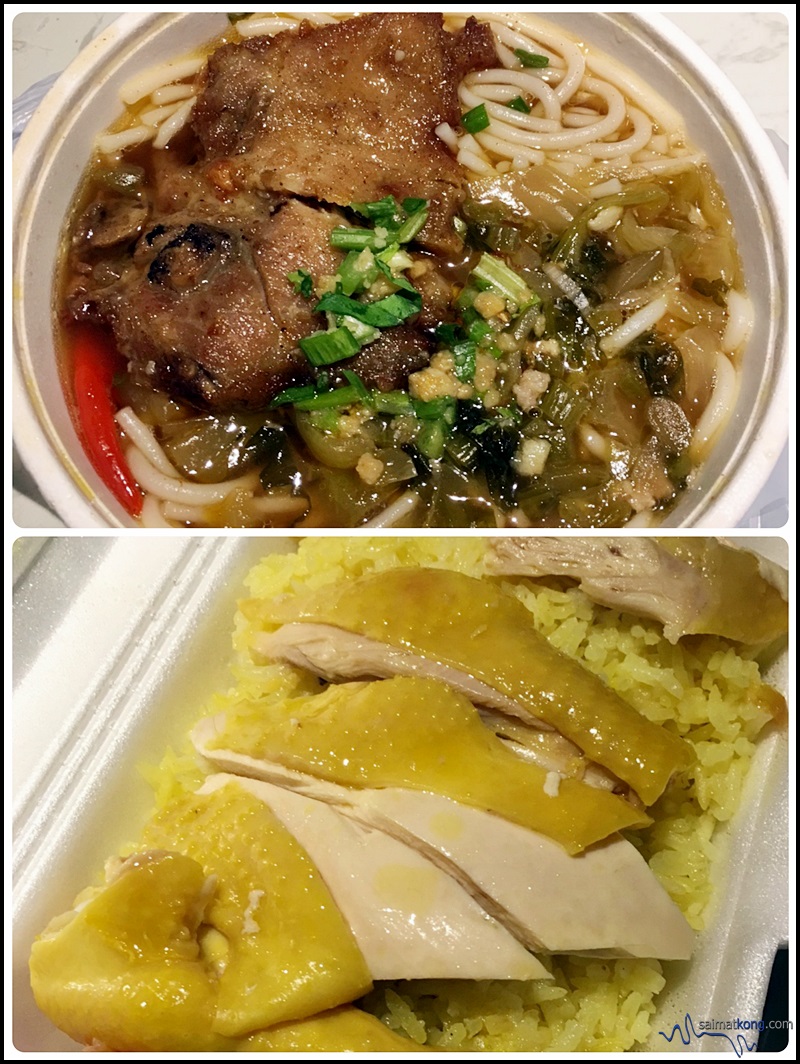 Dinner was packed Thai Chicken Rice and Szechuan Noodles with Pork Chop.

Hong Kong 2016 Day 5 ~ 香港旅遊行程第五天
Stay tuned to my Hong Kong 2016 Day 6 post 🙂
You can check out the full Hong Kong 2016 Travel itinerary here. Stay tuned to my Hong Kong 2016 Day 5 post :).
—
You can subscribe to
my blog, follow me on Facebook, follow Instagram, follow Twitter and Youtube for more updates!
—
Comments
comments