Haikara Style Cafe & Bakery @ Subang Jaya
Haikara Style Cafe & Bakery is a small and cosy cafe located at the ground floor of E-Tiara Service Apartment, which is just next to Subang Avenue and same row as Carrefour in SS16, Subang Jaya.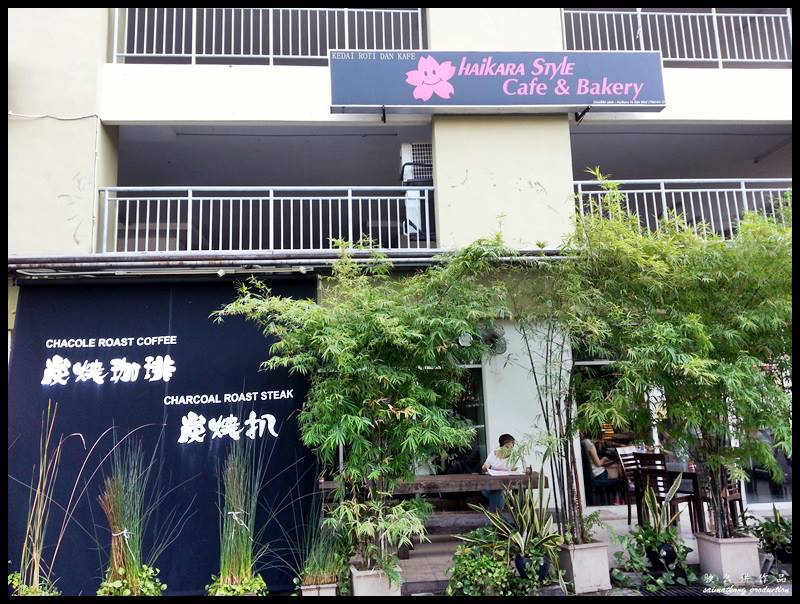 Haikara Style Cafe can be easily spotted as it's facing the main road.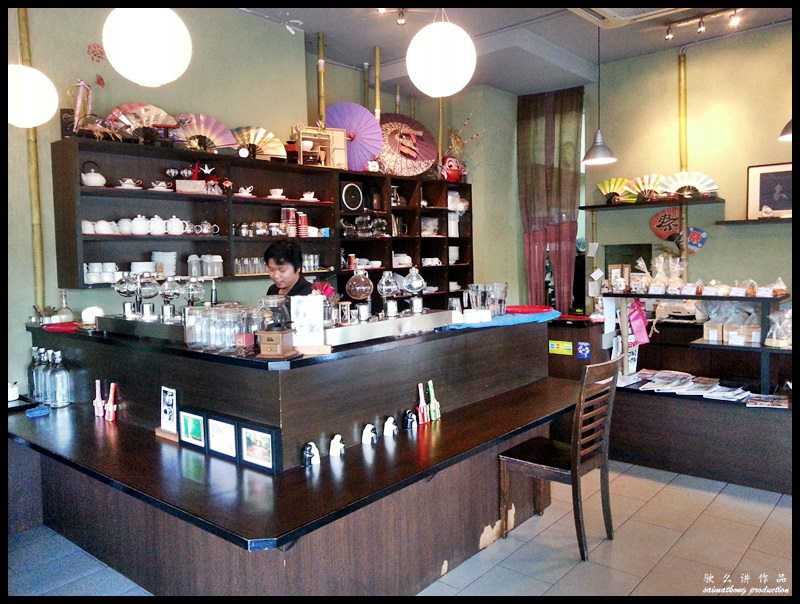 This cafe is run by a Japanese couple serving home-cooked style Japanese and fusion dishes such as sandwiches, salad, pasta, donburi, teppan and desserts.
This cafe has a cosy ambience which makes you feel at home. The interior is very simple with some Japanese decor. There are both outdoor and indoor dining area. However, there are rather limited seats as the cafe is quite small.
Haikara also offers breads, cakes and cookies which are made fresh daily.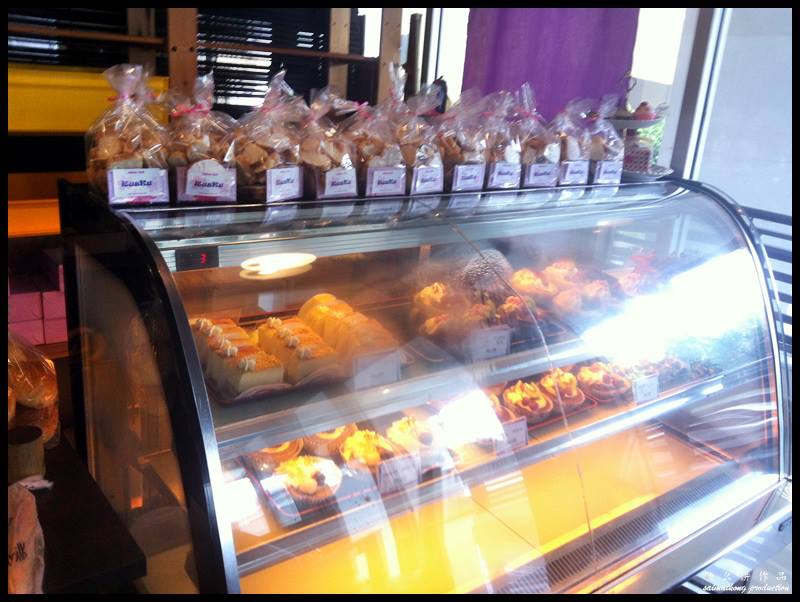 The yummy looking baked goods at the display counter next to the cashier. There are different flavours of swiss rolls topped with fruits and cream. The desserts look really good to go with either a hot cup of coffee or tea. Yums!
Rose & Green Tea RM11.90
This Rose & Green Tea comes in a glass pot with two cups and is refillable. The tea is very refreshing with a light floral taste.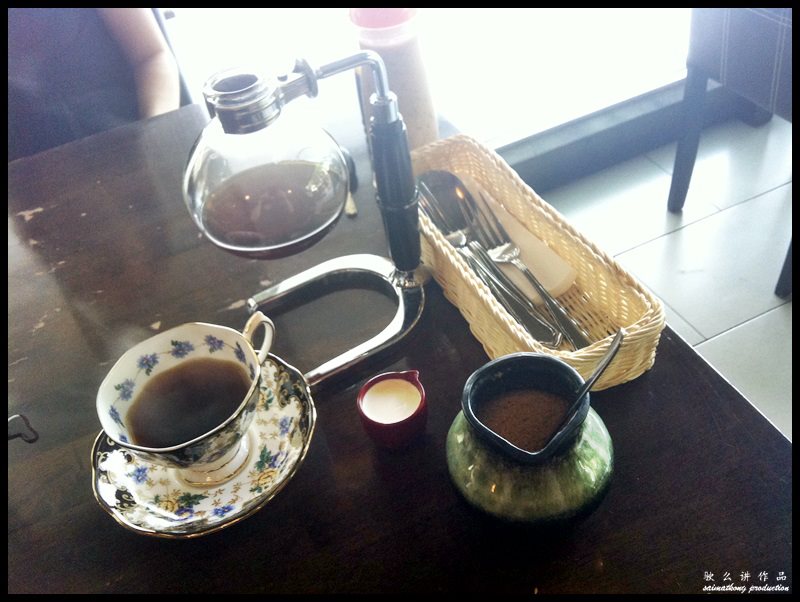 Blue Mountain Coffee RM19.90
This coffee is served with a tiny jar of concentrated milk and a jar of brown sugar. Apparently, Blue Mountain coffee is known as one of the best gourmet coffees throughout the world. Coffee connoisseur should give this a try!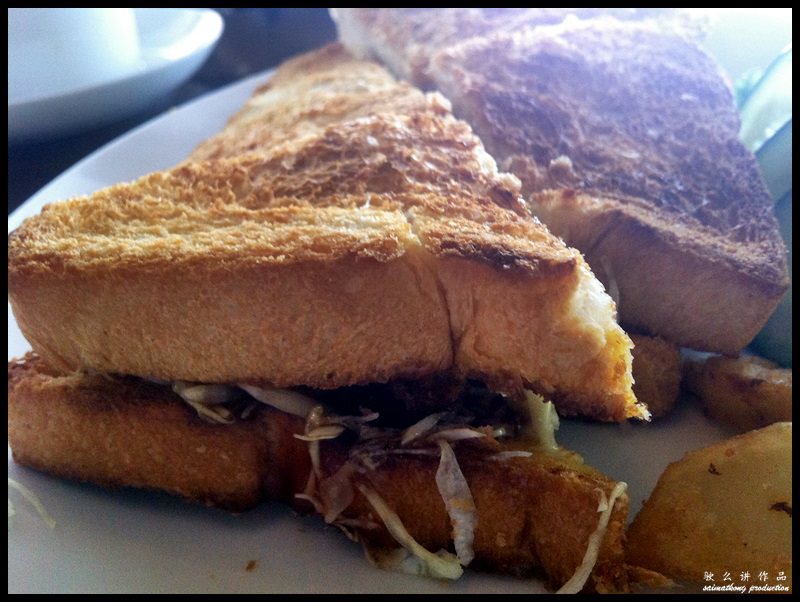 Chicken Katsu Sandwich RM14.90
Deep fried breaded chicken topped with choices of mayonnaise, mustard or mix sauce and served with wedges and side salad. This delicious sandwich consists of crispy breaded chicken sandwiched between two slices of toasted white bread. Heavenly!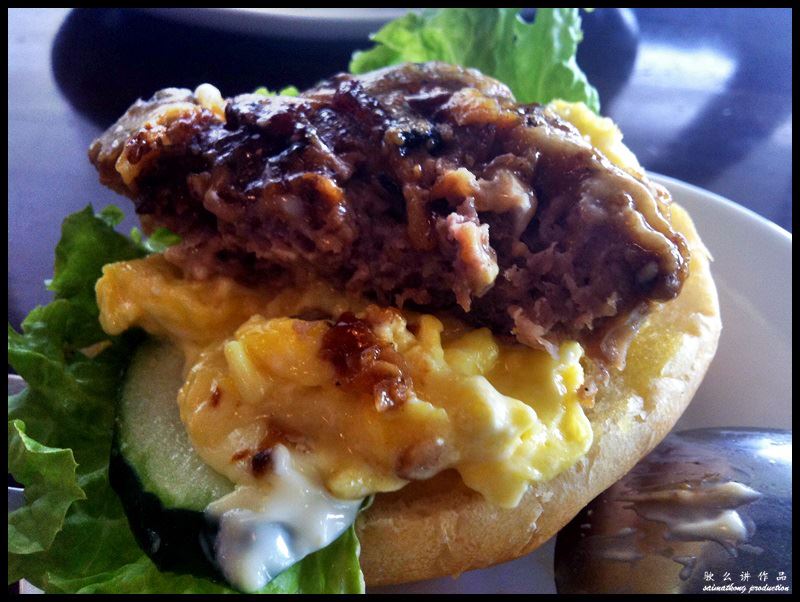 Teriyaki Burger RM15.90
This Japanese style Teriyaki Burger features tender and juicy beef patty marinated in a simple yet very flavorful teriyaki sauce. This burger are served on a buttered grilled bun, then garnished with lettuce, thinly sliced tomato & cucumber.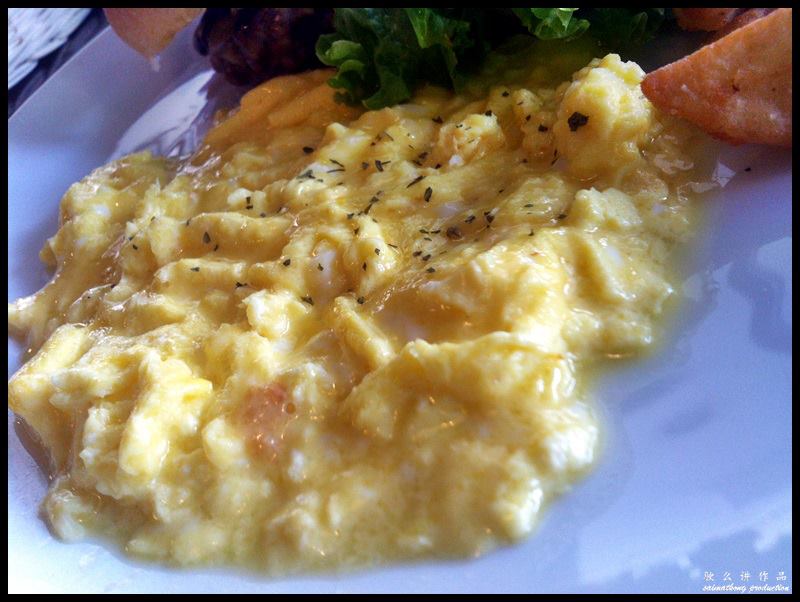 This burger also comes with scrambled egg and crispy wedges.
Verdict: I personally really enjoy dining at Haikara. This cafe not only have a cosy ambience, but they serve good food at affordable price. I am so looking forward for my next visit to sample the other dishes in their menu.
Haikara Style Cafe & Bakery
Address: E-Tiara Service Apartment, Ground Floor, Jalan Kemajuan SS16/1, 47500 Subang Jaya, Selangor
Tel: 03-5630 0743
Opening hours: Tue – Fri 11.00am – 3.30pm & 3.30pm – 10.00pm
Sat – Sun 10.00am – 10.00pm (new)
Mon Closed
Website: www.haikara.com.my
—
Follow me on Facebook, Twitter, Instagram for more live updates!
Facebook : https://www.facebook.com/smartkong
Twitter : https://twitter.com/saimatkong
Instagram : http://instagram.com/saimatkong

Comments
comments