I found GO Rice House (有間飯店) by chance as I was looking for a lunch spot at Jaya One before going to the Mattel Warehouse Sale. If you think Go Rice House sounds familiar, it's actually under the same management as GO Noodle House (有間麵館) which specializes in noodles.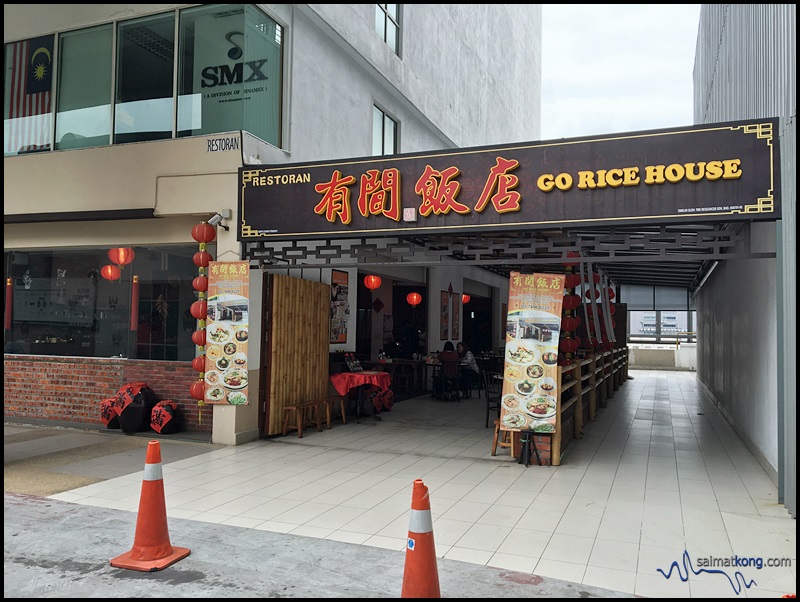 If GO Noodle House is the place to go for noodles then GO Rice House is the place for rice meals. It's not hard to locate this restaurant as it's just outside of The School at Jaya One.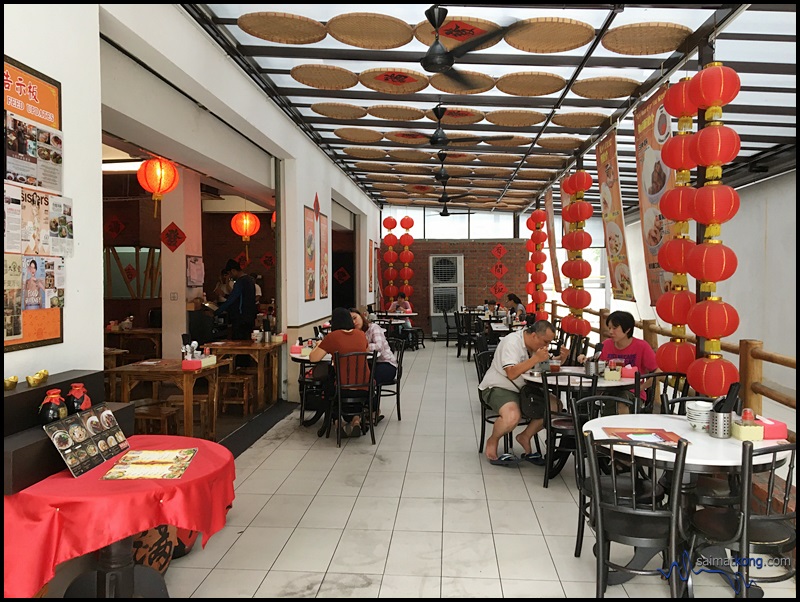 The decor is set like an old school eatery; simple and casual.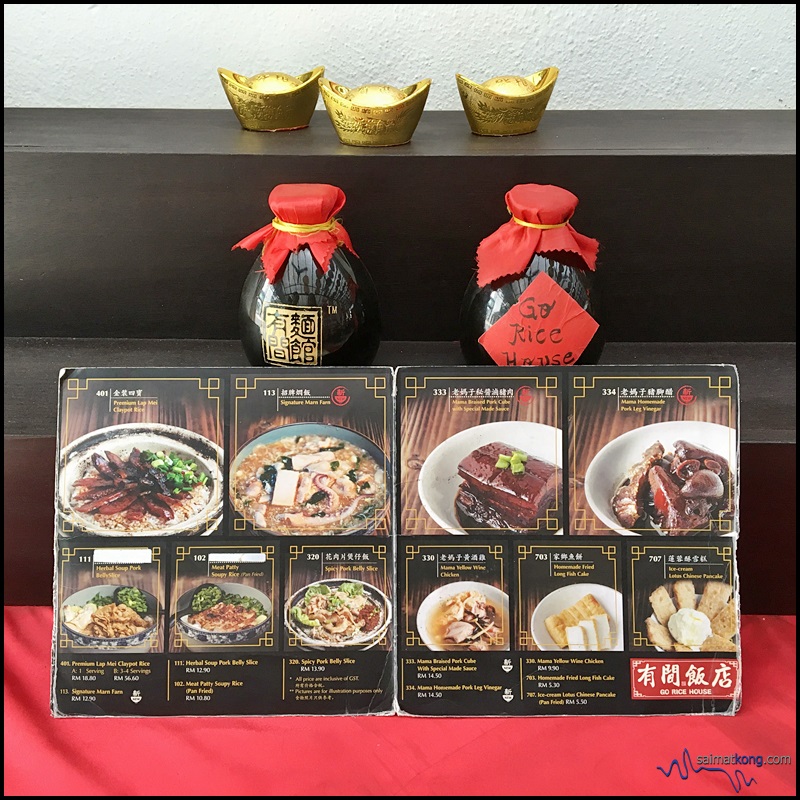 Their rice meals selection includes Soupy Rice series, Claypot Rice series, Yellow Wine series and Braised series.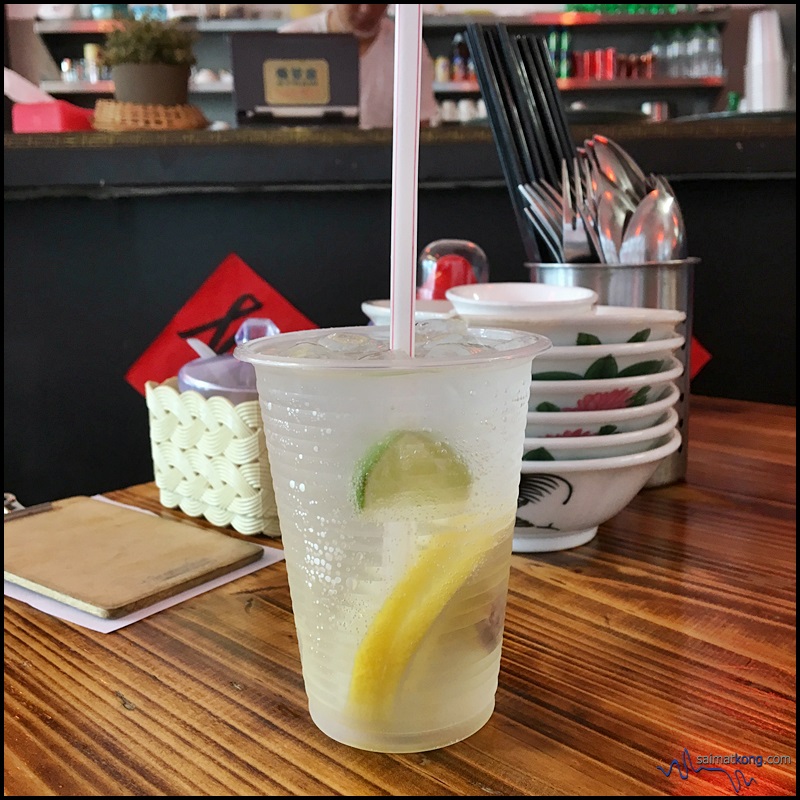 The Three Sisters Sour Plum (RM4.90)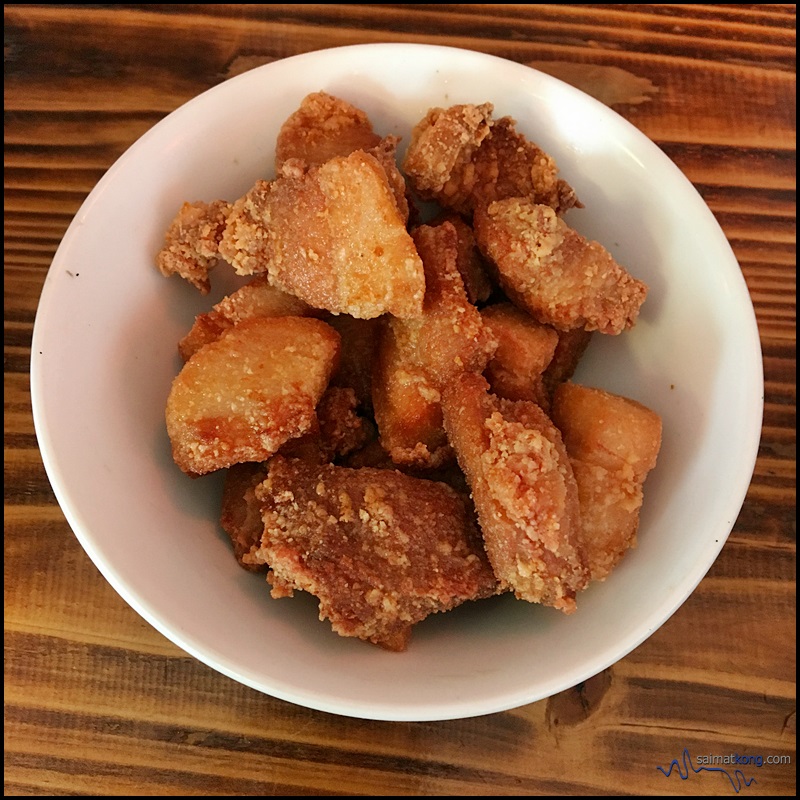 For starter, we ordered the Nam Pork Belly (RM9.00) is crispy and addictive! Makes the perfect snack to munch while waiting for meals.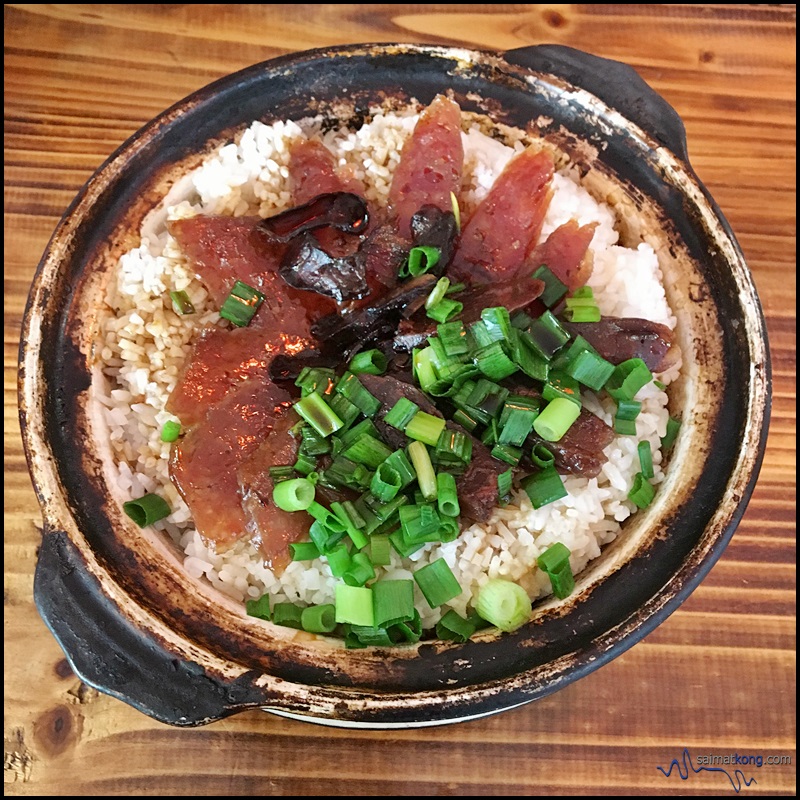 Now, who says claypot waxed meat rice is only available during Chinese New Year? The Premium Lap Mei Claypot Rice or known as lap mei fan (腊味饭) in Cantonese is available all year round at GO Rice House. The Lap Mei Claypot rice has generous servings of lap cheong, lap mei and liver sausages. Priced at RM18 for 1 serving and RM56.60 for 3-4 servings, I think it's reasonably priced.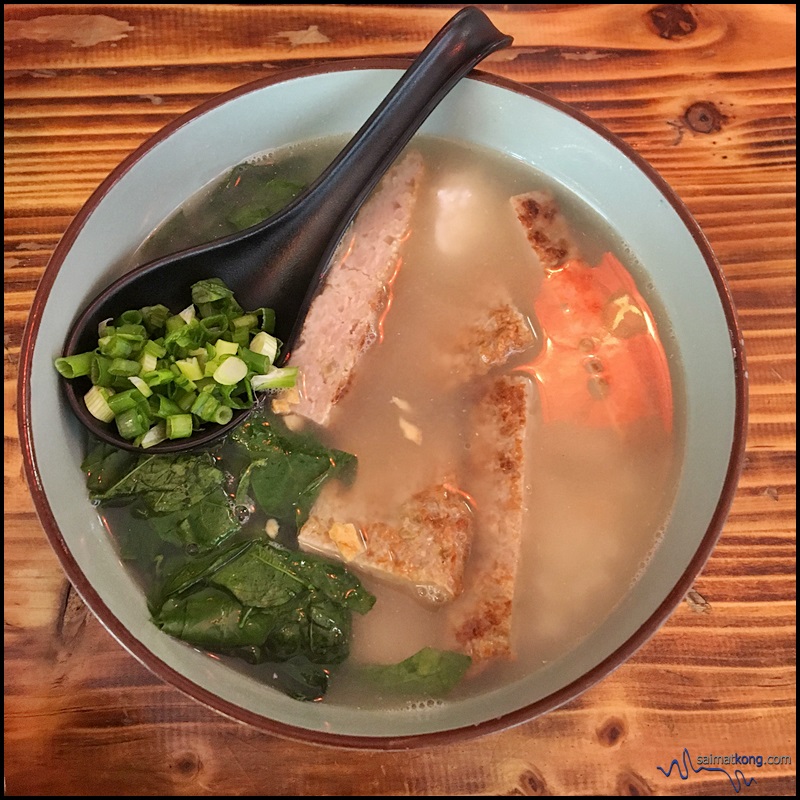 Ordered this Meat Patty in superior soup for Aiden. I tried few spoonful and find the broth quite nice; light, sweet and flavorful.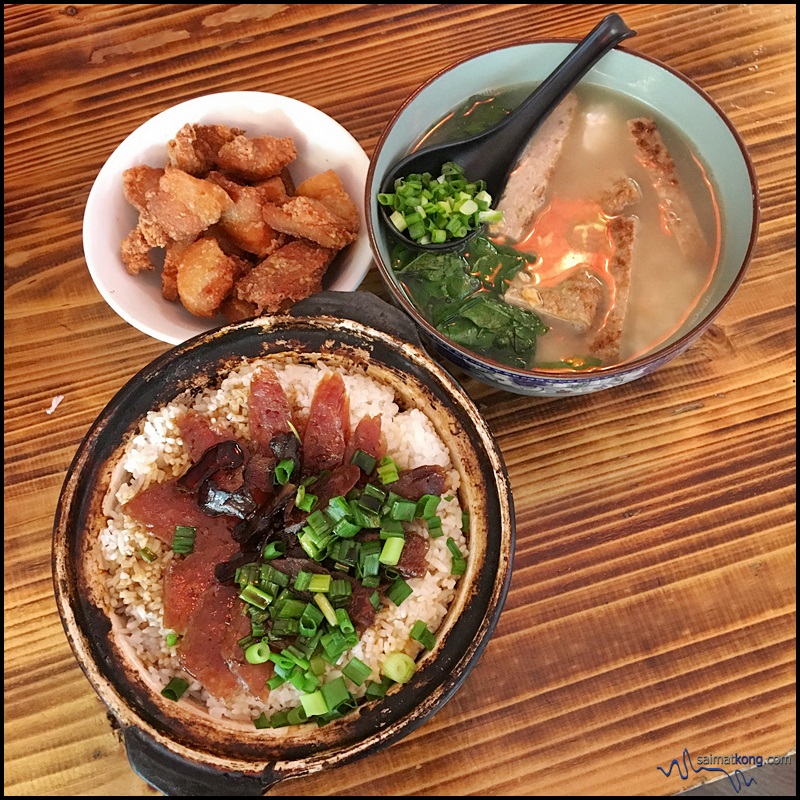 Verdict: GO Rice House (有間飯店) is the place to go for a wide selection of rice dishes and snacks. It's the place to go when you prefer rice with meat over noodles. Choose from their selection of braised rice, soupy rice and claypot rice dish. Tried their Premium Lap Mei Claypot Rice which is flavorful and good! Looking forward to trying their Signature Marn Farn, Yellow Wine Chicken, Pork Leg Vinegar and more.
GO Rice House (有間飯店) @ Jaya One
Address: D-69-GF, Jaya One, 72A Jalan Universiti, Petaling Jaya
Business Hours: Mon-Sun: 11.30am-9.30pm
—
You can subscribe to
my blog, follow me on Facebook, follow Instagram, follow Twitter and Youtube for more updates!
—
Comments
comments