Located on the 6th floor of Pavilion KL, D'Empire Art Of Cuisine is a semi fine dining restaurant serving French and Italian cuisine cooked using only fresh ingredients with no added preservatives.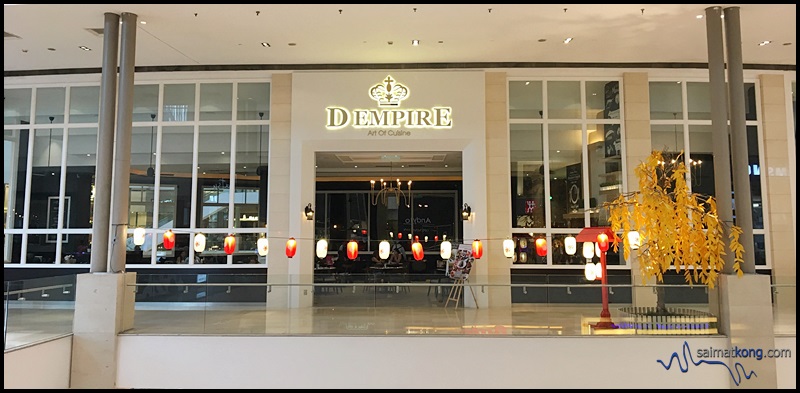 D'Empire Art Of Cuisine.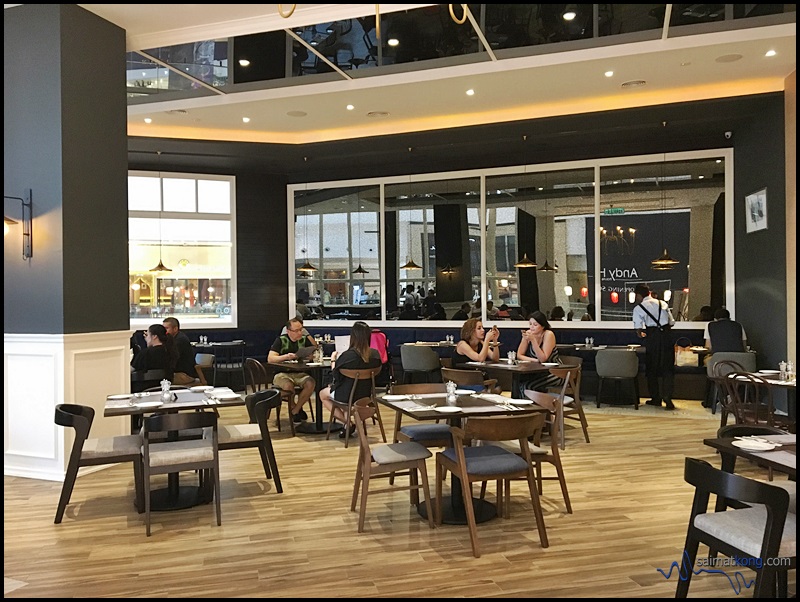 Modern interior with a touch of wood tables and leather chairs.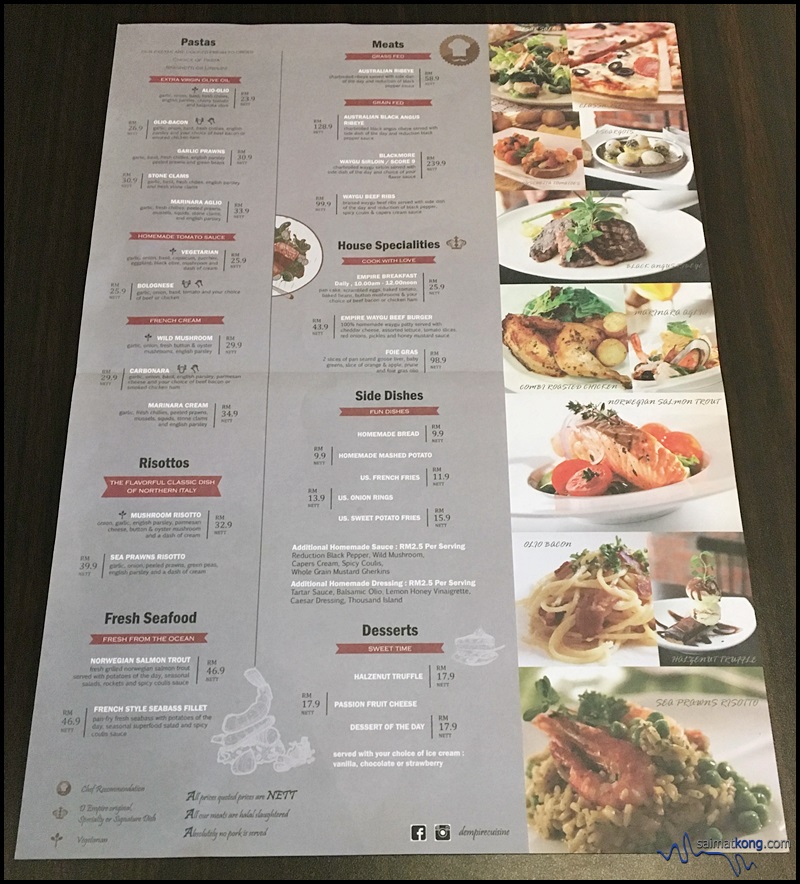 The restaurant offers a variety of French & Italian cuisine from starters, classic salads, soups, classic pizzas, lasagna, pastas, meats, risottos, fresh seafood and desserts for a sweet ending to your meal.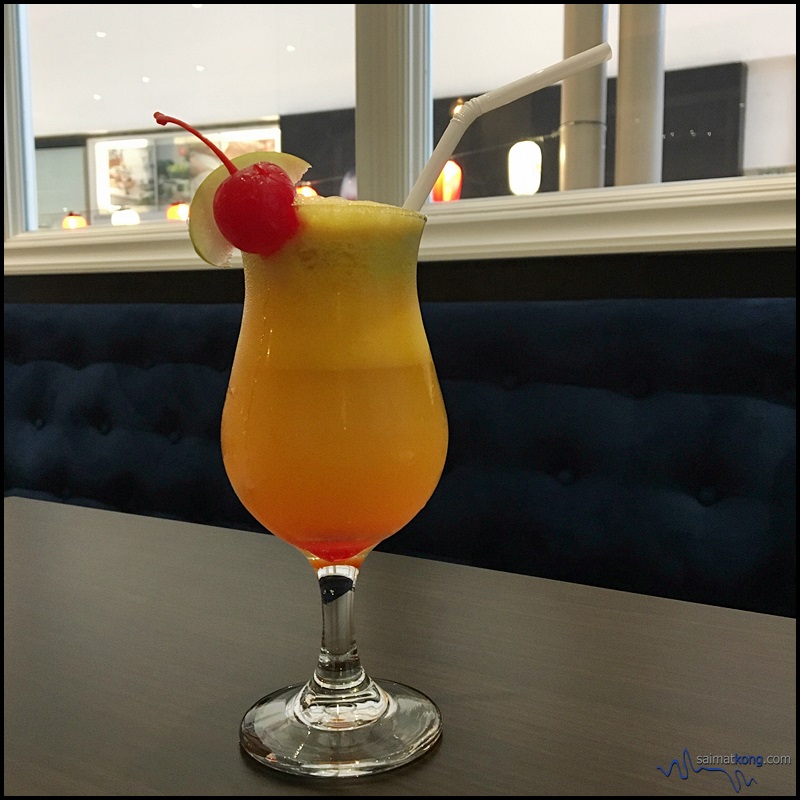 Fruit Punch (RM13.90 Nett)
The Wifey ordered Fruit Punch made with a mix of tropical fruits which include orange, pineapple, mango, apple and a dash of grenadine syrup. I tried a sip and find it fruity and refreshing. I suppose this mocktail will be a favorite among the ladies 🙂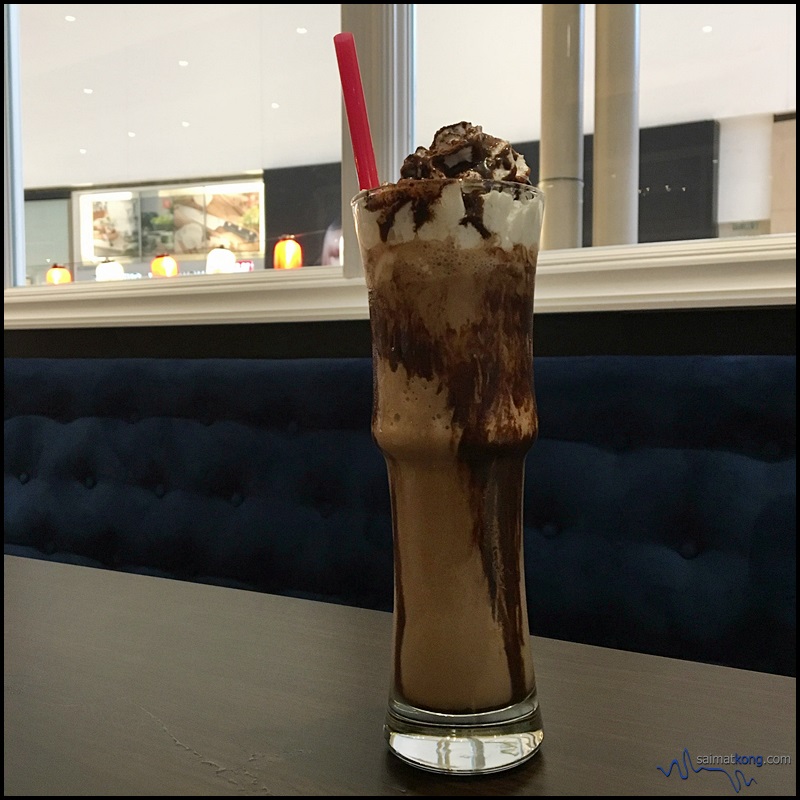 D Empire Frozen Royal Cappucino (RM16.90 Nett)
One of the signature ice blended at D Empire, the D Empire Frozen Royal Cappuccino is made with chilled espresso blended with chocolate chips, chocolate & vanilla ice cream and topped with whipped cream.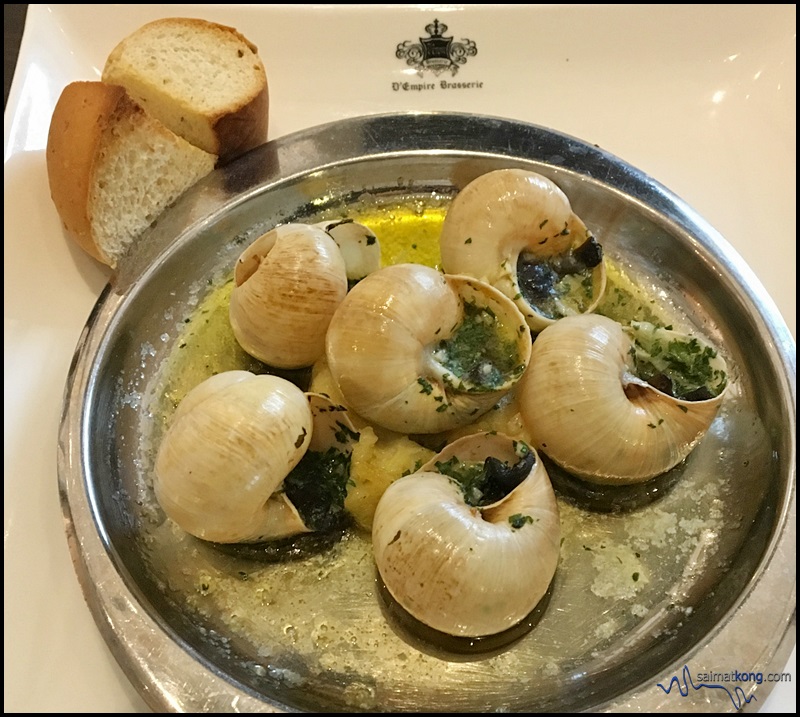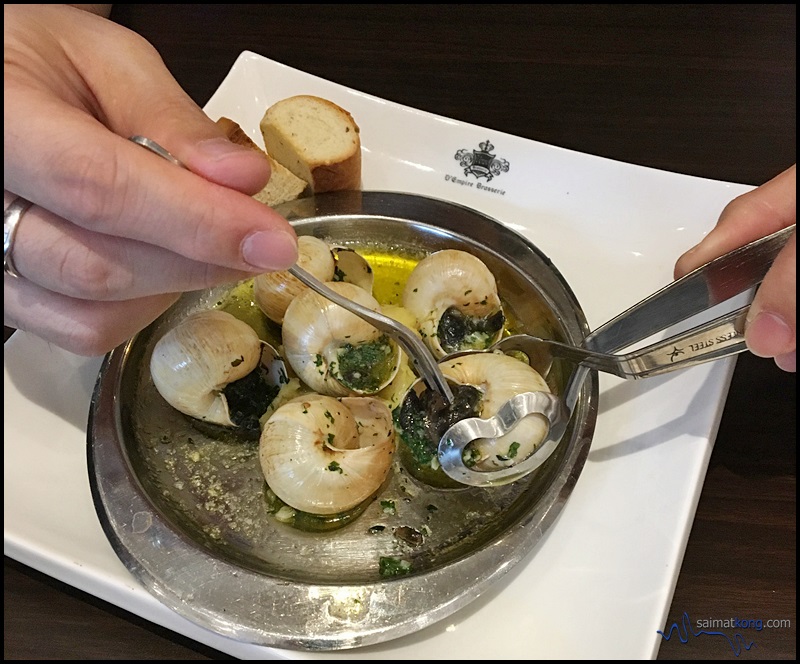 Stuff Escargots Bourguignon – 1/2 Dozen (RM26.90 Nett)
For appetizer, we were served Stuff Escargots Bourguignon, featuring french snails with garlic, unsalted butter and English parsley with the addition of mashed potatoes to soak up the creamy and buttery gravy.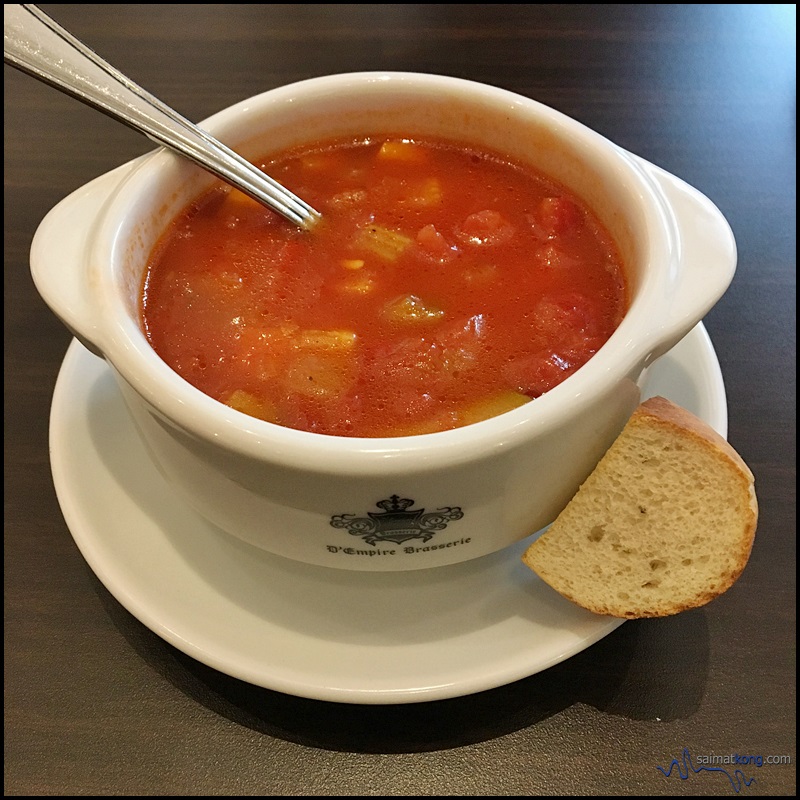 Minestrone Soup (RM 7.90 Nett)
Minestrone soup loaded with onion, carrot, zucchini, celery, potato, chunky tomato and mushroom beans.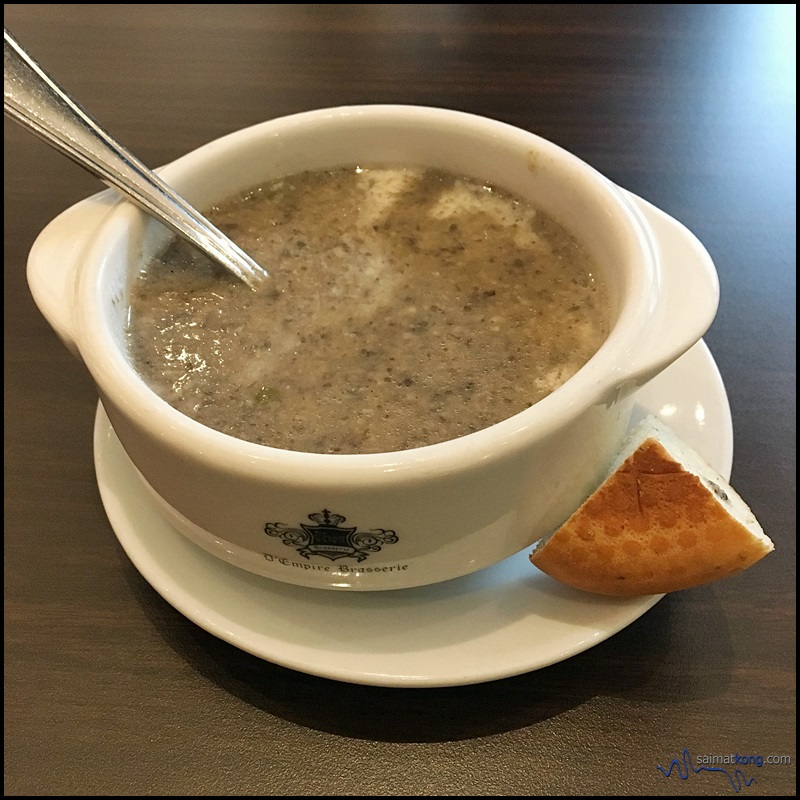 Button Mushroom Soup (RM 10.90 Nett)
If you're a fan of mushroom soup (like me), you've got to try their button mushroom soup which is made with care daily using assorted mushrooms, sweet onion and thyme leaves.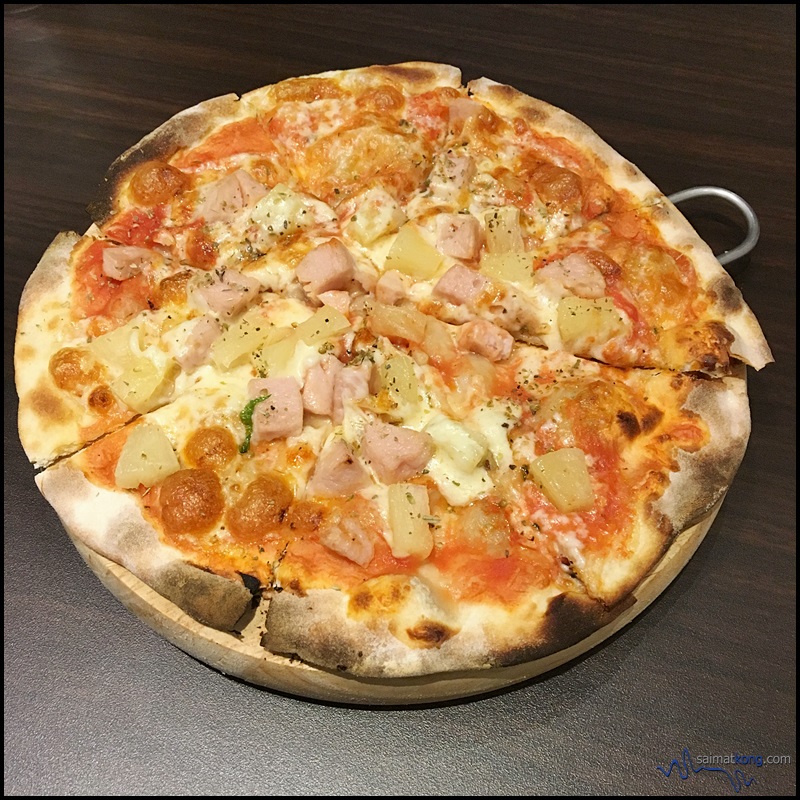 Classic Hawaiian Pizza (RM 27.90 Nett)
When it comes to pizza, one of my all-time favourite choice has got to be the Classic Hawaiian pizza which is made with toppings like chicken ham, pineapple and oregano, oven-baked till crispy at the crust on a perfectly thin crust base.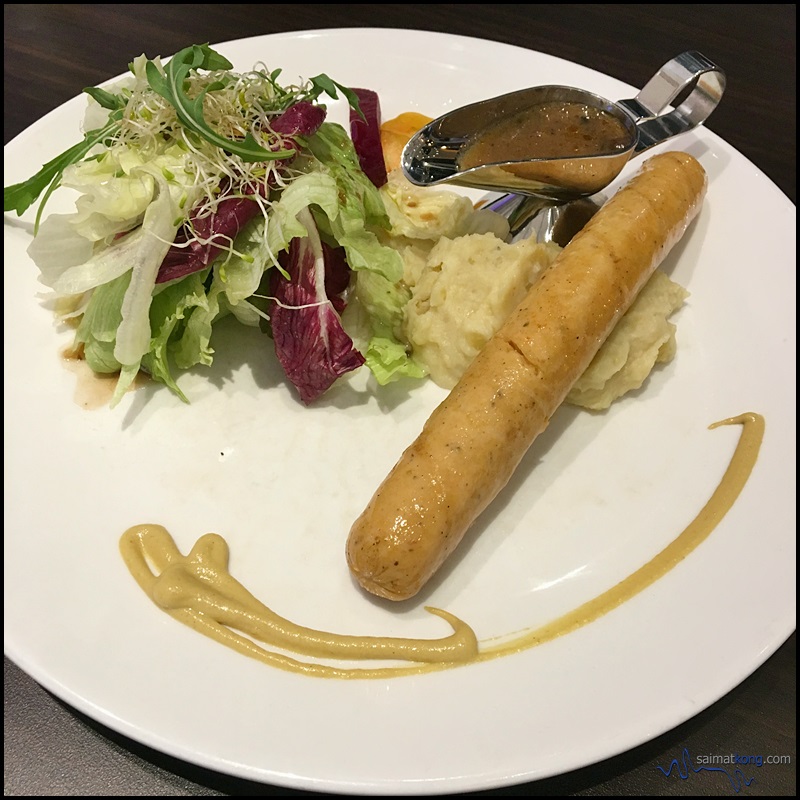 Homemade Sausage
Aiden had their Homemade Chicken Sausage, served with mashed potatoes, mesclun salad and black pepper sauce.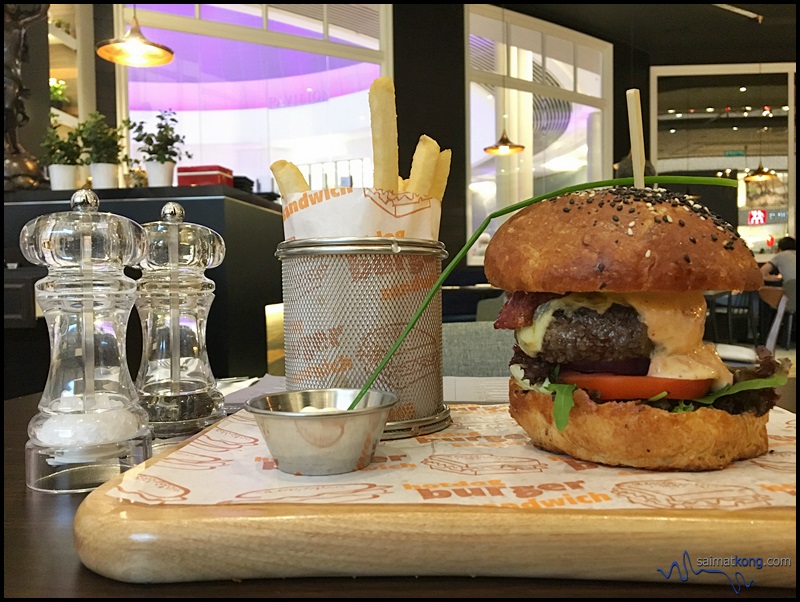 Empire Waygu Beef Burger (RM 43.90 Nett)
The Empire Waygu Beef Burger is Chef Dallan's new creation prepared using 100% homemade waygu party served with cheddar cheese, assorted lettuce, tomato slices, red onions, pickles and honey mustard sauce. The burger bun was a bit hard and dense for our liking. The beef patty though flavorful still has room for improvement to attain a juicy and tender texture.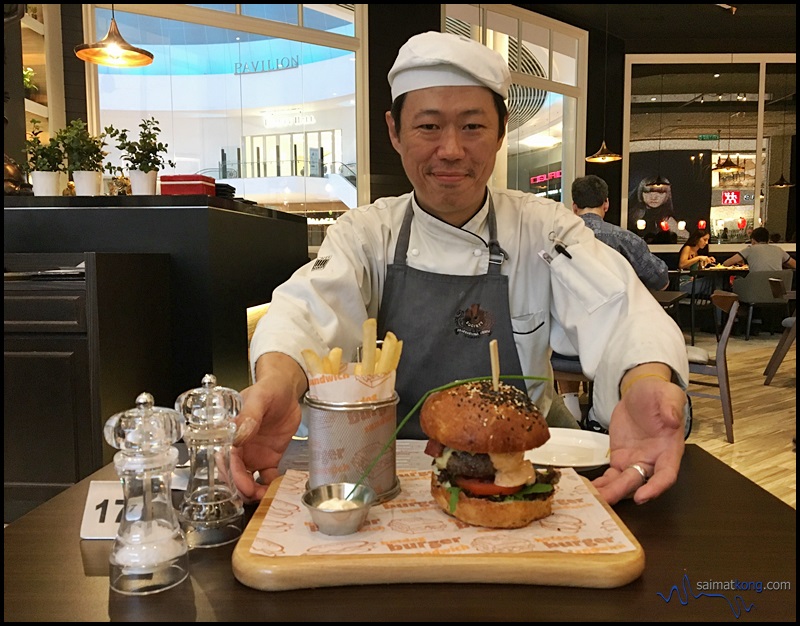 Heading the kitchen is Chef Dallan Tan, who is also a co-partner of D'Empire Art Of Cuisine with more than 10 years of experience in traditional Western cuisine.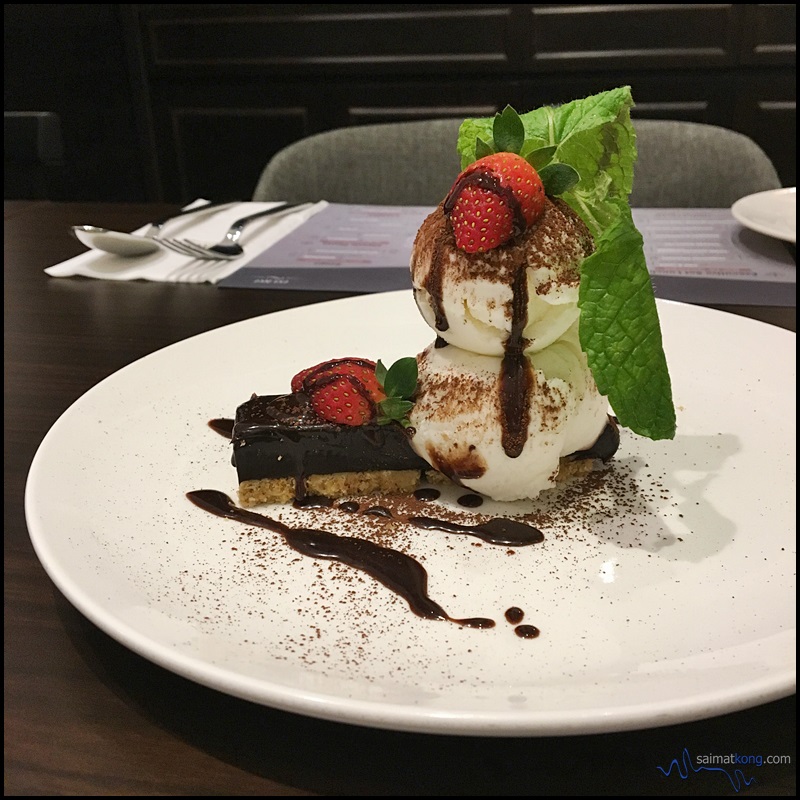 Hazelnut Truffle (RM 17.90 Nett)
Ending our meal with something sweet; Hazelnut Truffle, which is one of their specialty dessert. This hazelnut truffle bar has the perfect combination of hazelnut and chocolate flavor that melts in the mouth.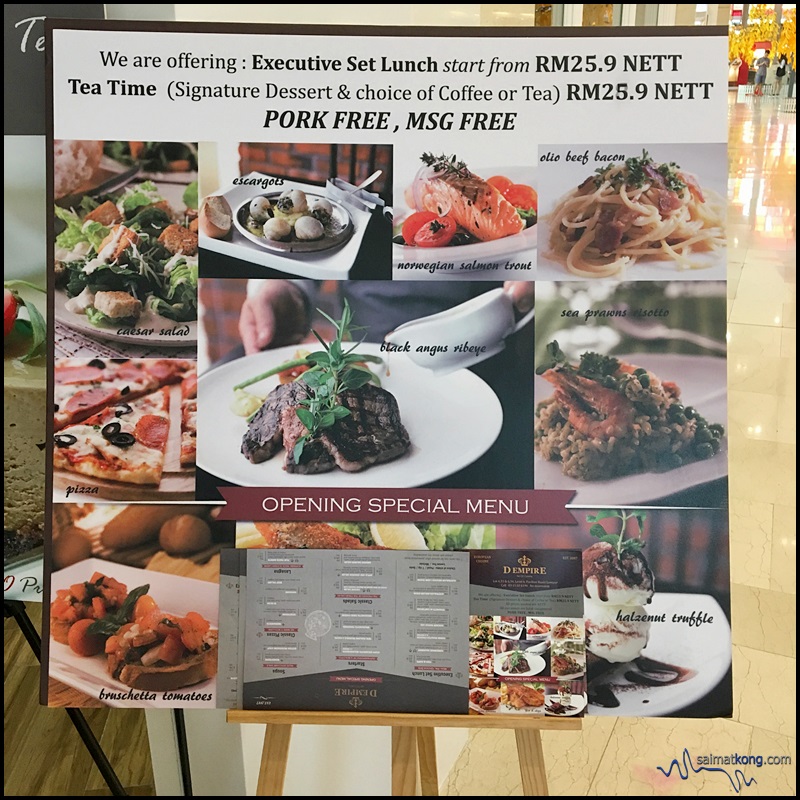 D'Empire also offers Executive Set Lunch and Tea Time from RM25.90 Nett.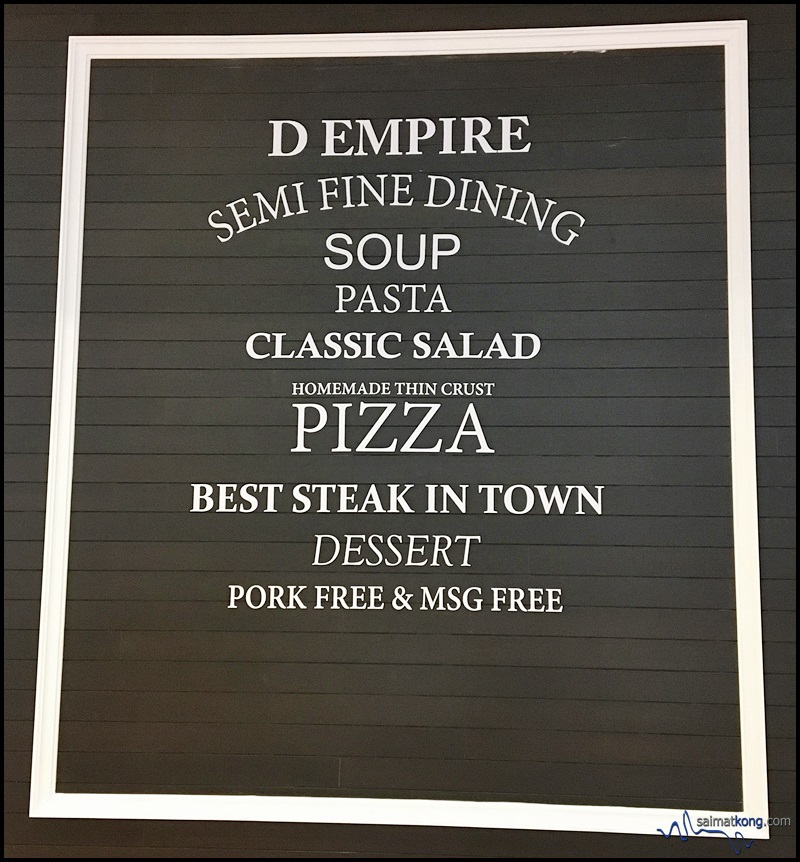 Verdict: If you want a taste of European fare at an affordable price, do visit D'Empire Art of Cuisine. There are a variety of main courses from pasta, risottos, fresh seafood and steaks to choose from. This restaurant has nice ambience for fine casual dining with your family and friends, service is good and best of all is, there's no service charge added.
D'Empire Art Of Cuisine @ Pavilion
Address : Pavilion Shopping Mall Lot 6.33 & 6.34 Level 6 Floor, 55100 Kuala Lumpur, Malaysia
Contact : 03-2110 6196
—
You can subscribe to
my blog, follow me on Facebook, follow Instagram, follow Twitter and Youtube for more updates!
—
Comments
comments