Day 4 in Hong Kong : Honolulu Coffee Shop (檀島咖啡餅) @ Wan Chai 灣仔
Honolulu Coffee Shop (檀島咖啡餅店) is a short distance from Wanchai MTR station. We were actually on our way to Wing Wah Noodle Shop but made a stop at Honolulu Coffee Shop to grab some egg tarts 蛋撻 as I was told that their egg tarts are one of the best in Hong Kong.
This Honolulu Cafe is like any typical Cha Chaan Teng in HK serving a variety of fusion cuisine such as milk tea, French toast, instant noodles, pineapple bun, scrambled egg with toast and etc. But since we're heading to Wing Wah for wonton noodles, we ordered just the famous egg tarts and drinks 😉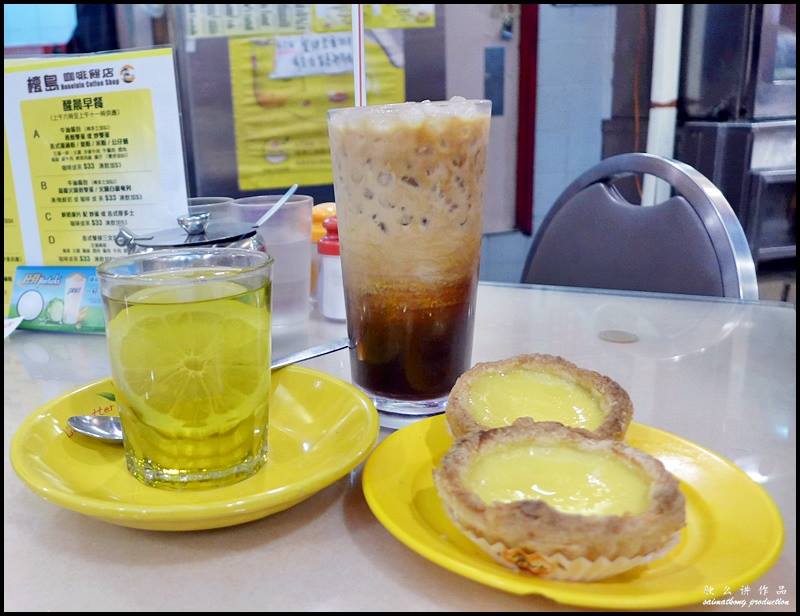 Hot Honey Lemon & Milk Tea (Cold)
Take a guess which one is mine?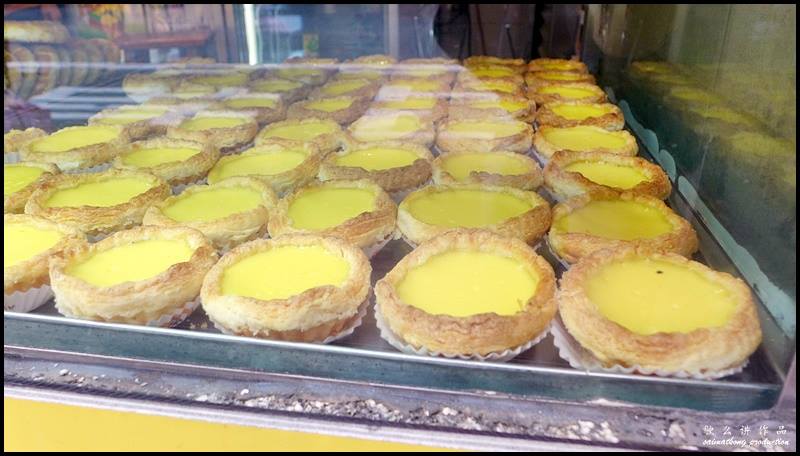 Egg Tart 蛋撻
The egg tart is really fresh and absolutely delicious. The crust is buttery, crispy and flaky while the egg custard is soft and smooth. However, the health conscious wife finds the custard too sweet.
A closer shot of the delicious egg tarts.
Verdict: When you're in Hong Kong, the egg tarts at Honolulu Cafe is a must try. The buttery crust is both flaky and crispy while the egg custard filling is silky smooth. They do have other pastries like sponge cake, donuts, pineapple bun, paper cup cakes and etc but their egg tarts are the best. There's a take-away counter for pastries, very convenient to grab one freshly baked egg tart and eat it on the go.
You can check out the full Hong Kong & Macau Travel itinerary here!
Honolulu Coffee Shop (檀島咖啡餅) @ Wan Chai
Address: G/F & Mezz Floor 176-178 Hennessy Road, Wanchai, Hong Kong
灣仔軒尼詩道176-178號地下及閣樓
Tel : +852 2575 1823
Opening Hours: 6am – 12am
Directions: Wan Chai MTR Station, Exit A4
—
Follow me on Facebook, Twitter, Instagram for more live updates!
Facebook : https://www.facebook.com/smartkong
Twitter : https://twitter.com/saimatkong
Instagram : http://instagram.com/saimatkong

Comments
comments