Initially we wanted to lunch at Kissaten at IOI Boulevard but didn't know that it has closed down 🙁 Not wanting to go to other places, we decided to just eat at Caffeinated, a small and cosy cafe in IOI Boulevard.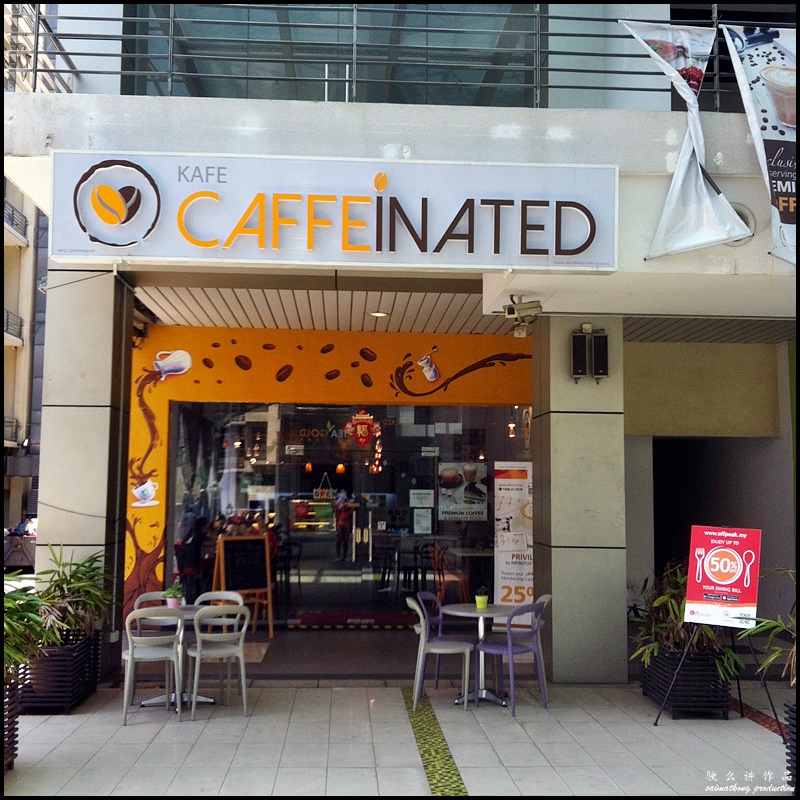 Located behind Pacific Coffee, Caffeinated is not easily spotted coz it's tucked in an inner corner of IOI Boulevard.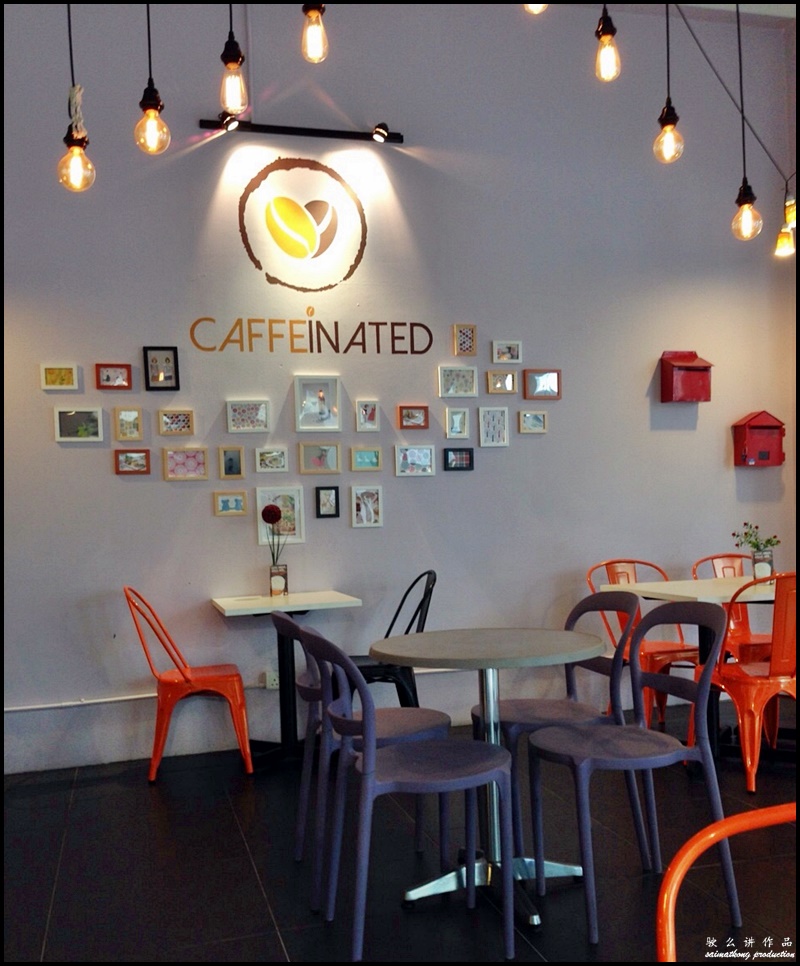 The cafe's decor is simple, unpretentious and clean. I would say its a lovely place to chill and relax with a good cup of coffee or tea.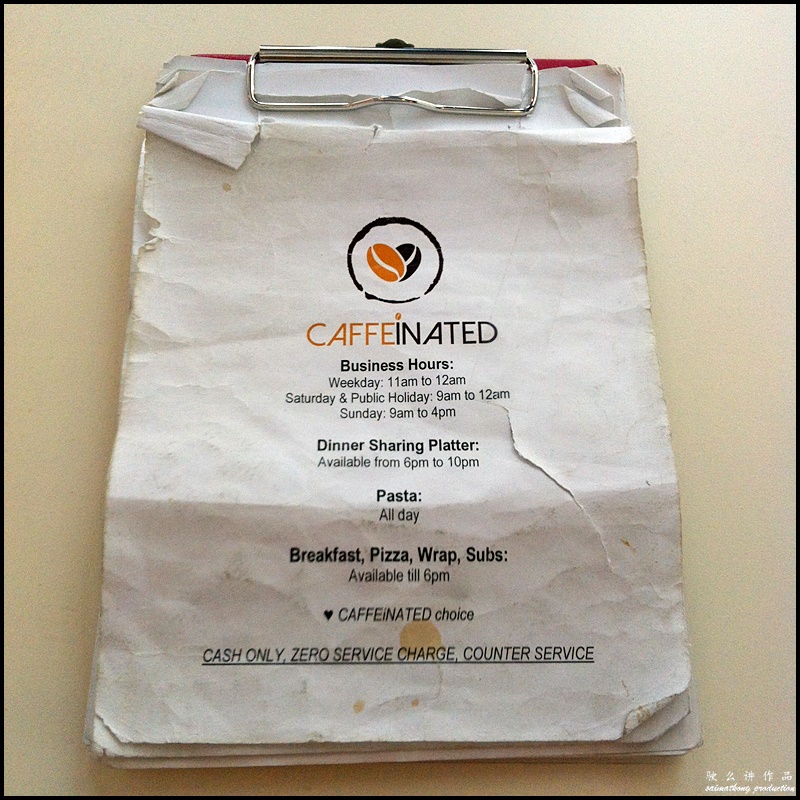 Menu is rather extensive with a good selection of pasta, burger, pizza and western delicacies to choose from. As for beverages, Caffeinated serves a wide range of coffee, tea, juice and smoothie.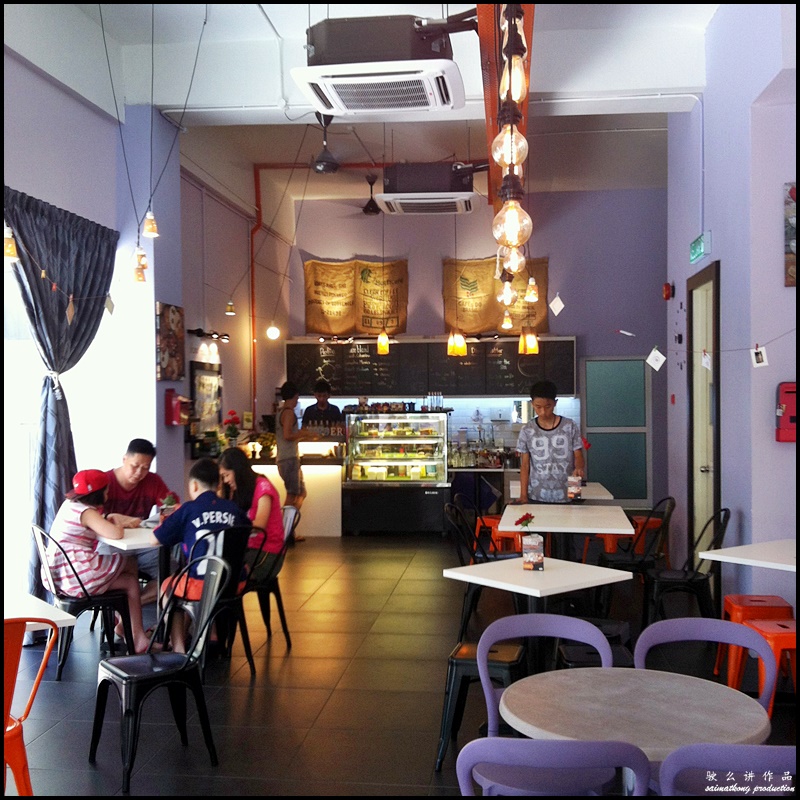 There's a cake display in front near the cashier where you can view the variety of cakes that are available for the day. Pick your choice of cake to go with your coffee =)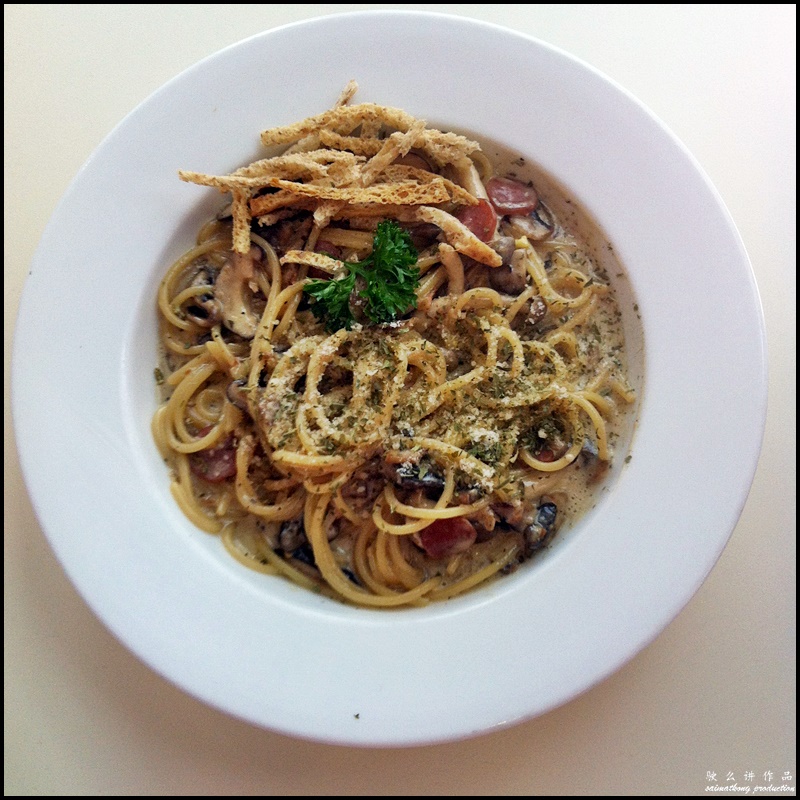 Carbonara with Mushroom (RM15)
The main ingredients for this rich and creamy pasta are 3 types of mushrooms – shimeiji, shitake and button; it's a fairly simple dish but its absolutely delicious. Thumbs up!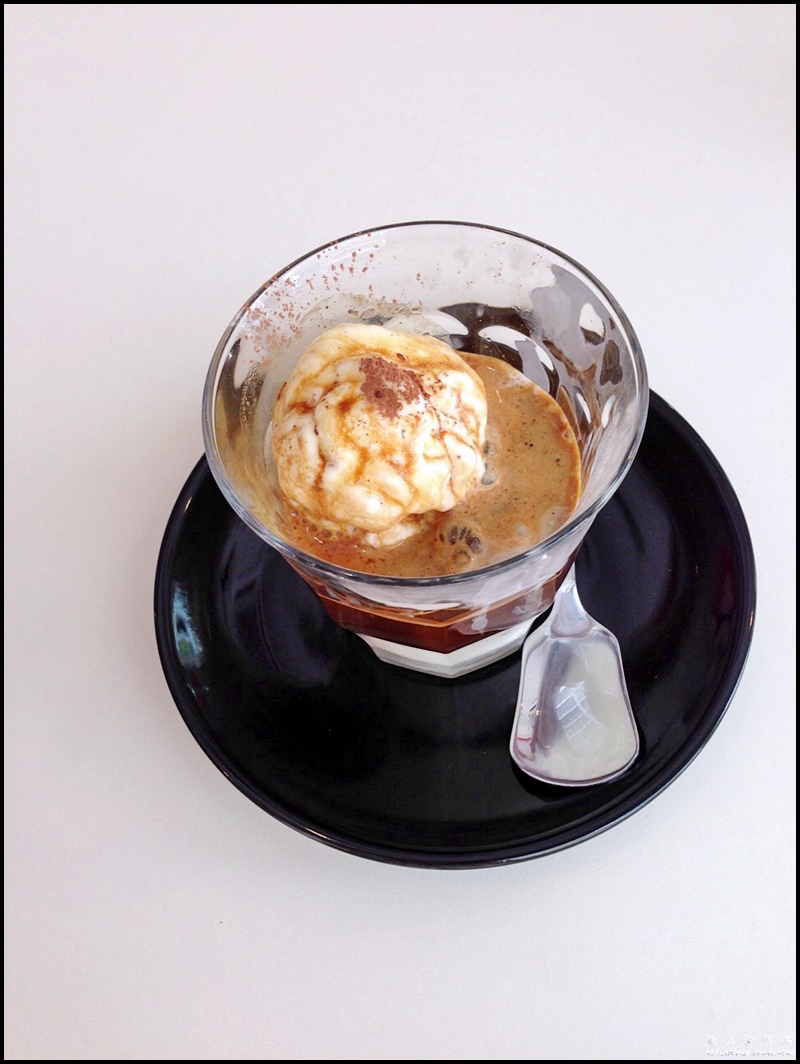 Affogato with Kapiti Ice-Cream (RM14)
The affogato is perfect for our hot weather and it's the best choice when you can't decide whether to have caffeine or dessert? Thus, you can have the best of both in a cup 😉 Bitter espresso and sweet ice cream. Hot espresso and cold ice cream. Just PERFECT!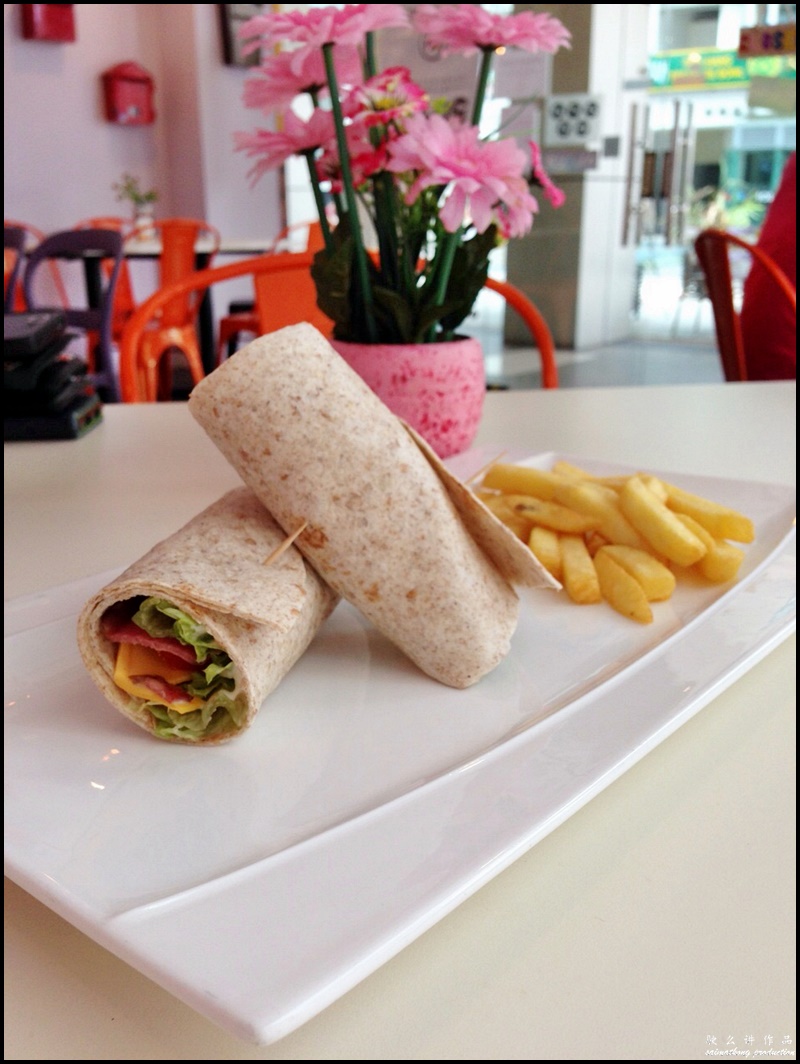 Lamb Leg Wrap (RM16)
The Lamb Leg wrap has ingredients like cheese, greens and lamb leg. Tastewise, it's decent but it's slightly on the dry side :/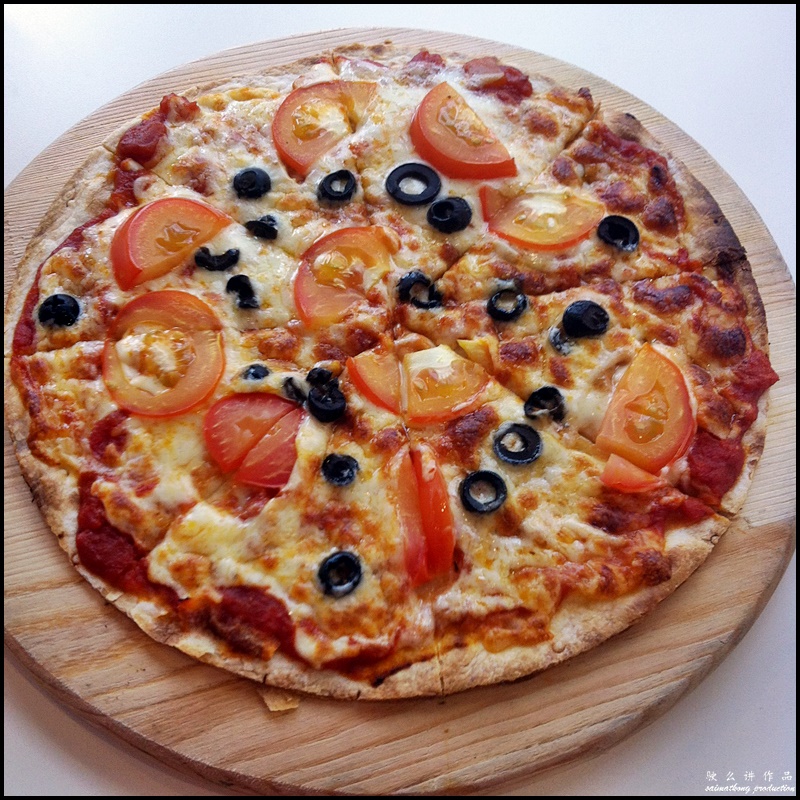 Tomato Classic (RM20)
This classic thin crust pizza is soft and tender on the inside but it's absolutely crispy on the outside. This is perfect if you love crispy thin crust pizza 😀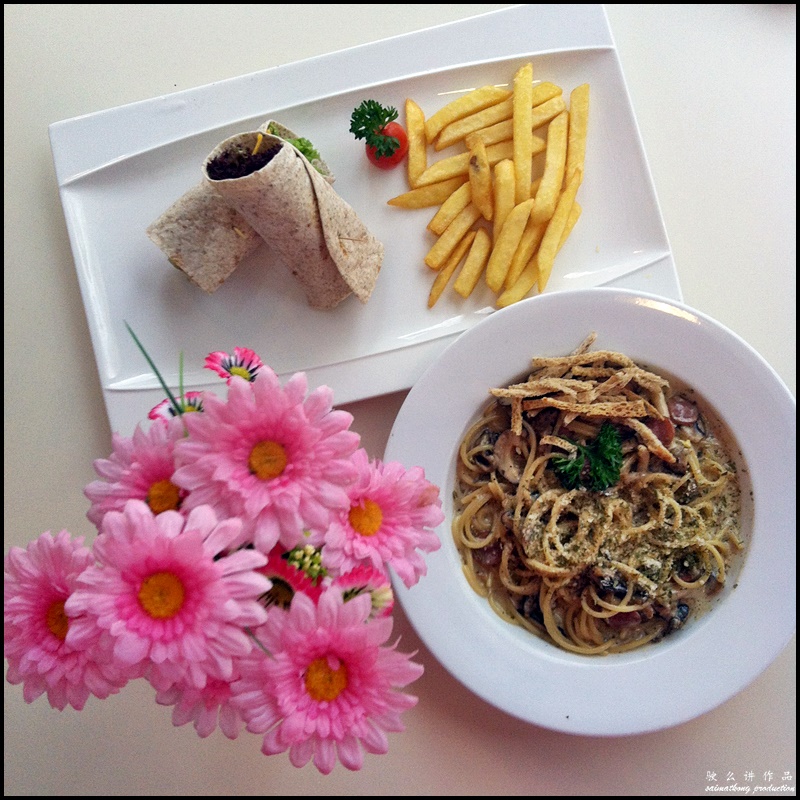 Verdict: Caffeinated is a cosy and simple cafe tucked in an inner corner of IOI Boulevard. The place itself is fairly simple but the atmosphere is great. If you're around Puchong looking for a nice place to have coffee besides the usual Pacific Coffee and Starbucks, do consider Caffeinated Cafe. Service is decent.
Caffeinated @ IOI Boulevard, Puchong
Address: C-GF-43, Ground Floor, IOI Boulevard, Jalan Kenari 5, Bandar Puchong Jaya, 47170 Puchong, Selangor
Tel: 03-80805882
Opening Hours: Sun – Thu: 9 am – 11 pm ; Fri – Sat: 9 am – 12 am
Facebook: https://www.facebook.com/caffeinated.puchong
Comments
comments