I started this Adult Colouring hobby early this year after joining the Facebook Adult Coloring Group. During then, a local bookstore was having a promotion for their coloring books and I went ahead and bought a copy. And so, my adult colouring journey truly began.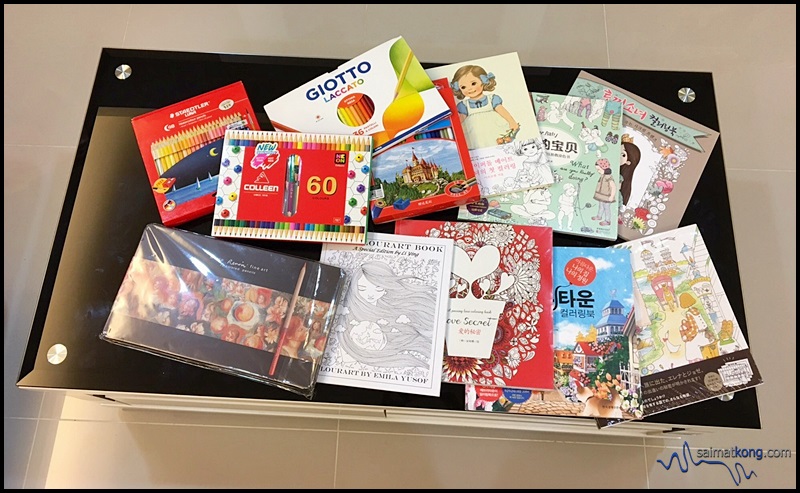 My coloring books & coloring tools collection.
I started doing research on the different types of colouring books and coloring materials to use. In case if you're wondering where to get the coloring books and colour pencils, I got them from our local bookstores like Popular, MPH and Kinokuniya. Good news is, you can claim tax relief for investing in colouring books and coloring tools! So why not right?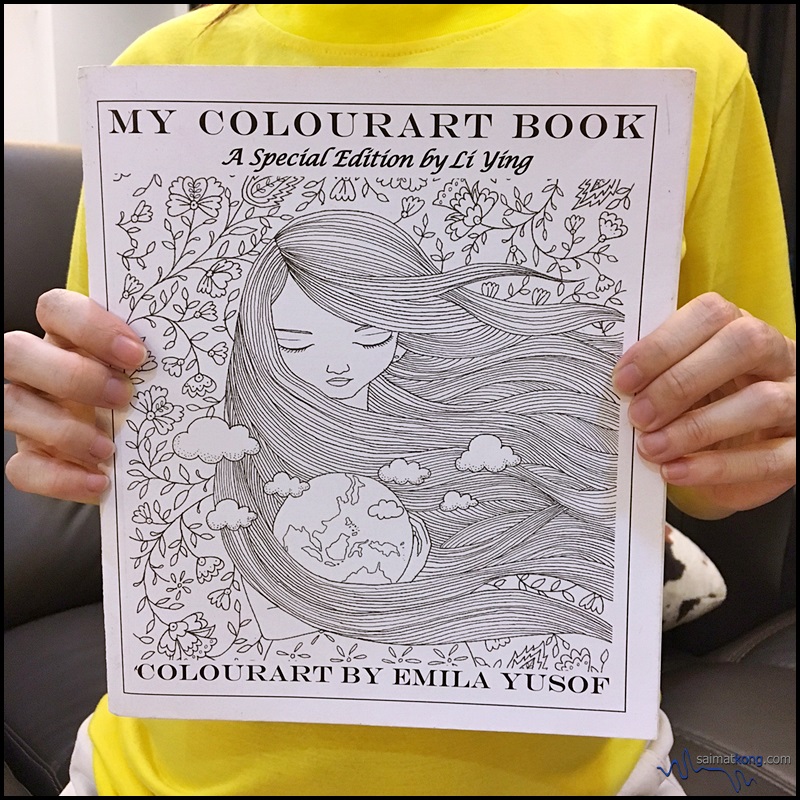 Ta-dah! Showing you my very first coloring book with my name printed on it.
When I first started this colouring hobby, I've got family members and friends asking me why did I take up this hobby when there's so many other adult hobbies and activities like baking, craft, knitting and etc. Actually, one of the reason for taking up this colouring hobby is because of the therapeutic benefits.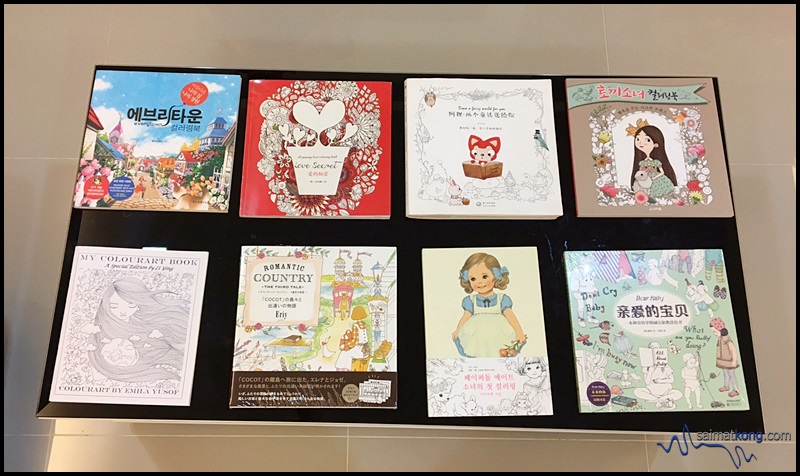 There are many different types of colouring books from designs based on nature, themes like animals, architecture, travel to patterns like mandalas and zentangles (abstract drawings using repetitive patterns). I personally prefer colouring books with a storyline, such as Romantic Country, Alice In Wonderland, The Time Chamber and The Time Journey to name a few.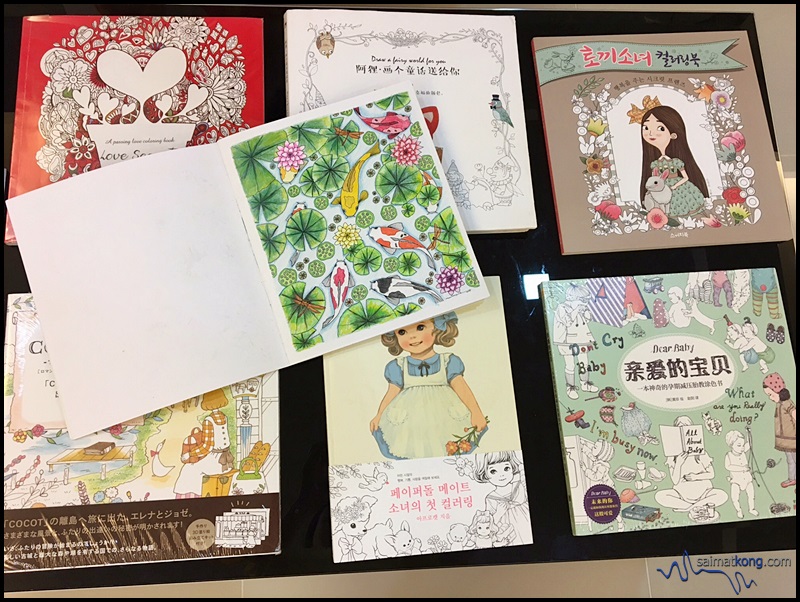 What I like best about colouring is that there's no fixed rules and you just simply choose your copies and colour away, allowing me to unleash my creativity. Not only that, I find it quite fun and in a way, relaxing too. You know parenting a toddler and being pregnant at the same time is not easy, and so coloring really does help to calm me down and also help me relax.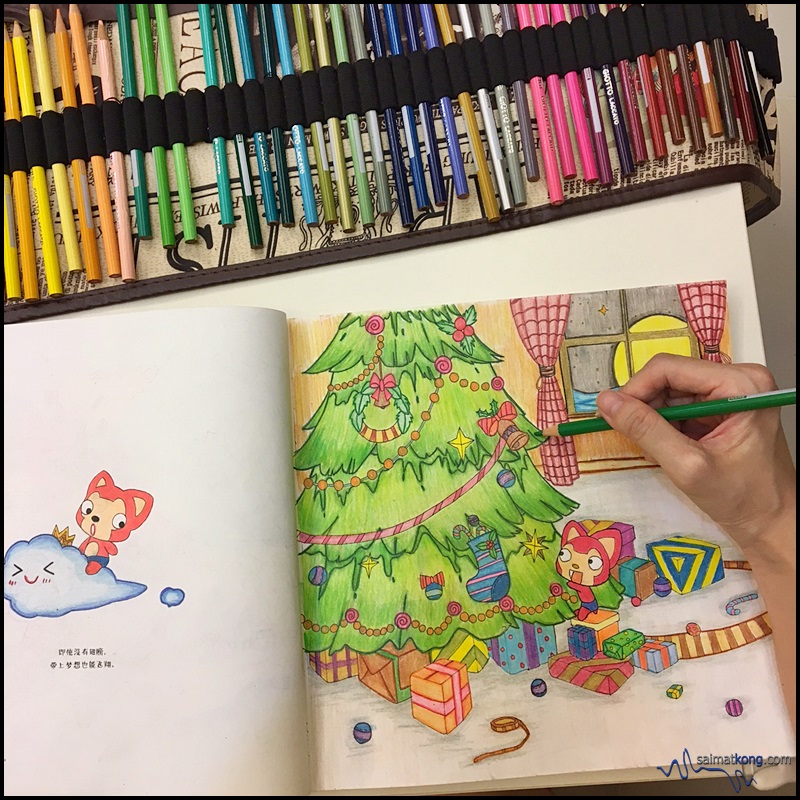 I usually colour late at night after The Husband and Aiden had gone to bed.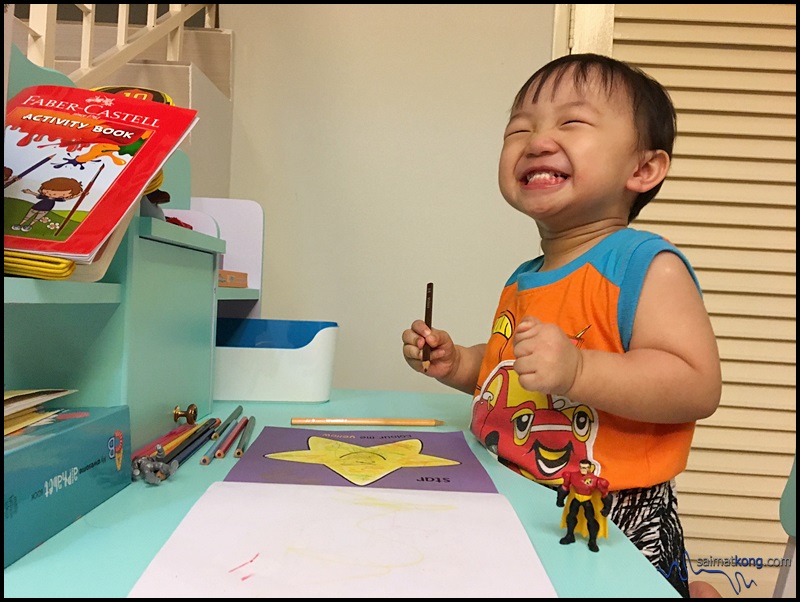 However, there are times when I get to sneak in some time for colouring while Aiden is playing with his toys next to me and I guess that's how I got him to show interest in colouring too. So now you will see him busy with his colouring activities too 😀

Jumping On The Colouring Bandwagon (Artwork)
Let me just share with you some of my colouring artwork – don't laugh at me okay because I'm still a newbie in this colouring stuff *haha
If you would love to try to take up this colouring hobby, I suggest for you to get a copy of colouring book from the local bookstore + a set of colour pencils and colour away. Trust me, you'll love it 😀
Do share with me your coloring artwork okay? 😉 Also, if you know of any nice coloring books and good colouring tools, please do share with me too!
—
You can subscribe to
my blog, follow me on Facebook, follow Instagram, follow Twitter and Youtube for more updates!
—
Comments
comments