As Aiden grows older (he's turning 3 real soon), he loves to ask loads of questions. He is constantly asking "why" and is incredibly curious about everything. While it's good that he's curious about things around him, sometimes I gotta scratch my head coz I really don't know and don't have the answers to his questions.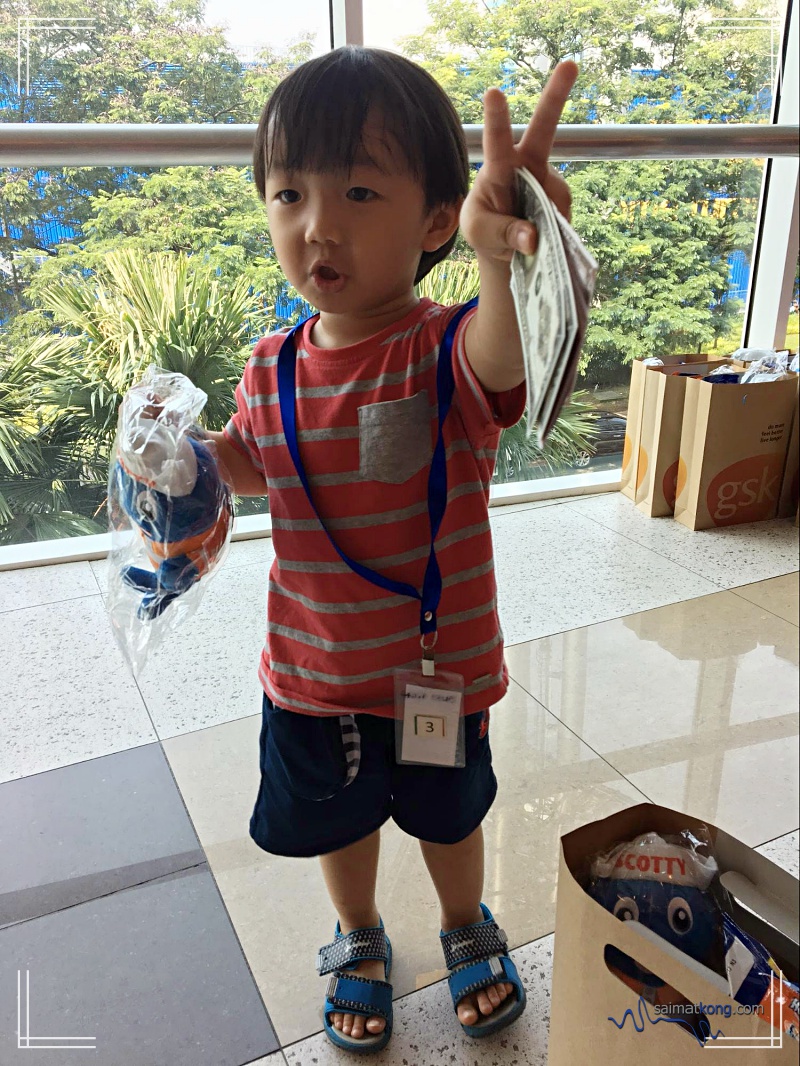 Recently, we were invited to join the Scott's 'Bright Little Explorers' programme for a fun learning experience at KidZania Kuala Lumpur. This fun-filled activity is part of Scott's ongoing campaign to champion curiosity by giving kids a chance to experience what it's like being a 'grown-up' for a day.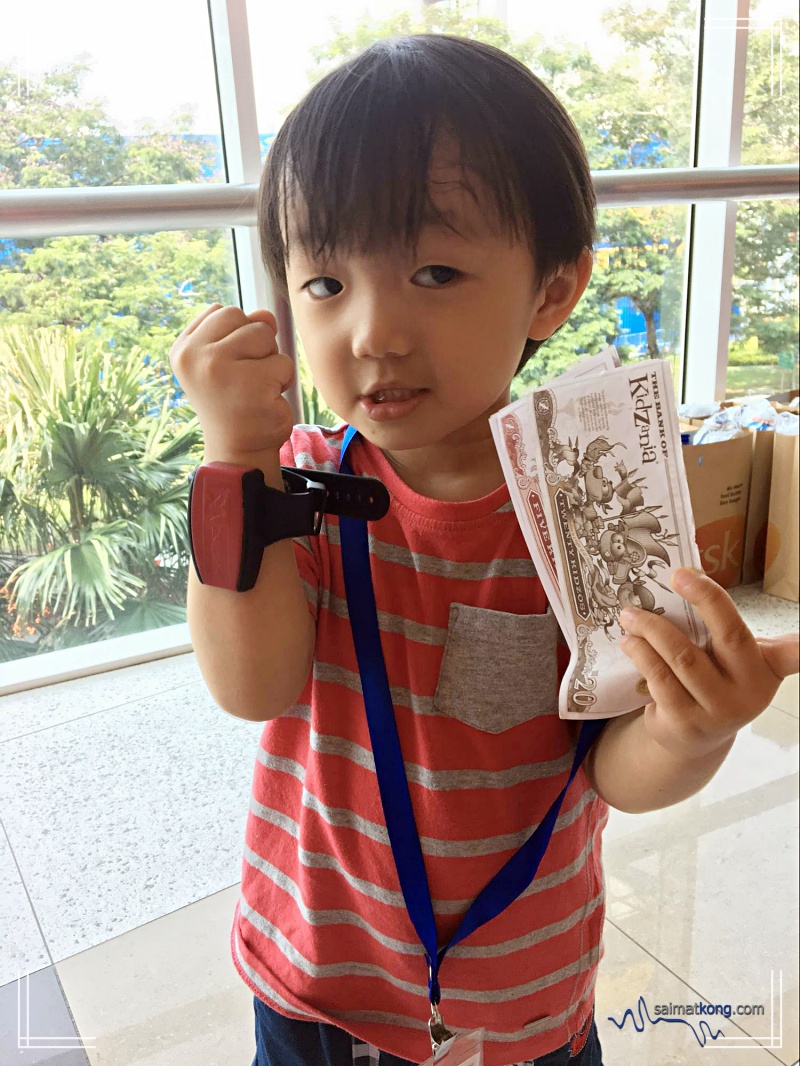 Aiden is all ready for a fun day @ KidZania with his KidZos.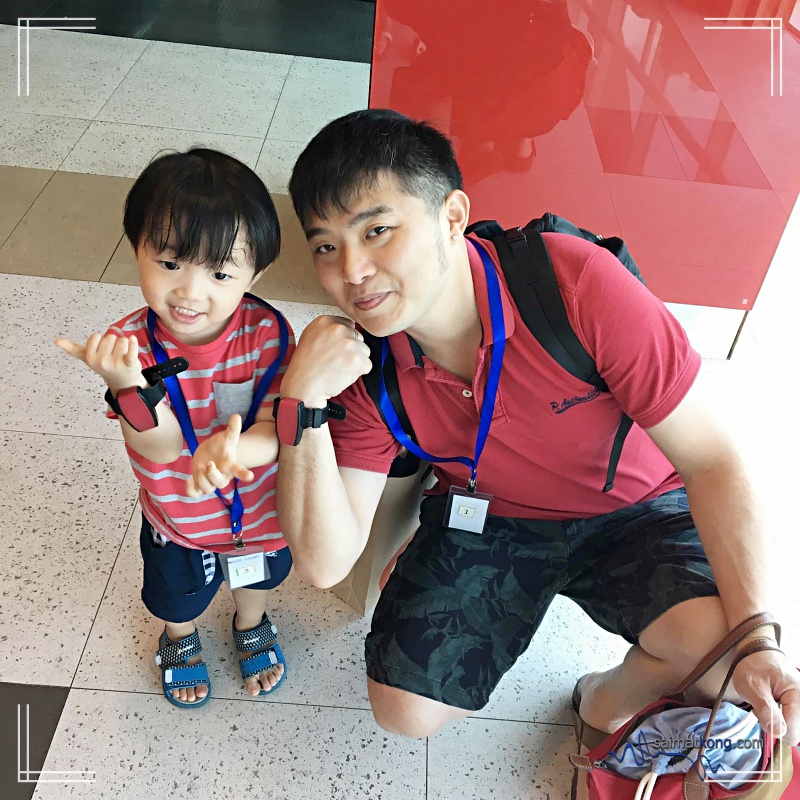 Scott's 'Bright Little Explorers' programme aims to trigger children's inquisitive nature through on-ground activities that encourage them to be curious and stimulate their brain development. This time, Scott's is collaborating with KidZania Kuala Lumpur to give kids an opportunity to experience real-life occupations, learn to be independent, work in team and build confidence.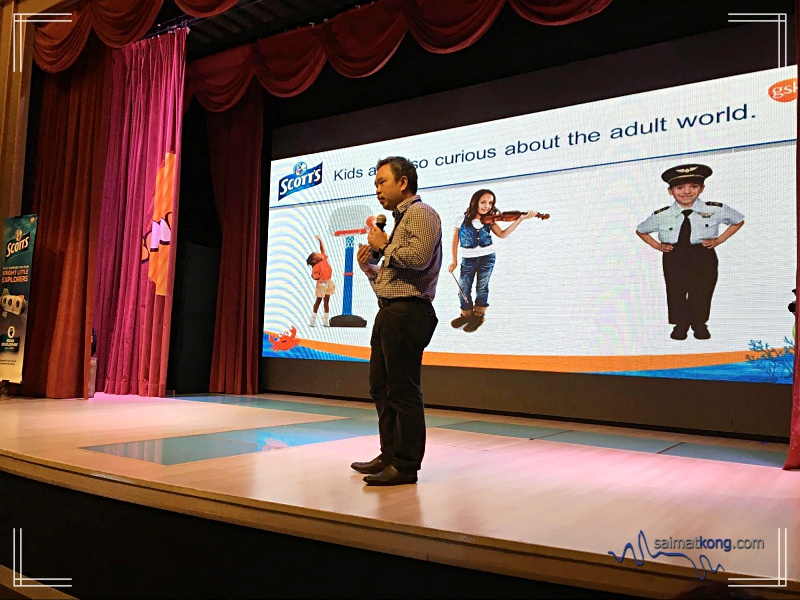 Mr Alan Tan, Brand Manager of Scott's GlaxoSmithKline Consumer Healthcare Sdn Bhd giving a talk on the importance of DHA for brain development.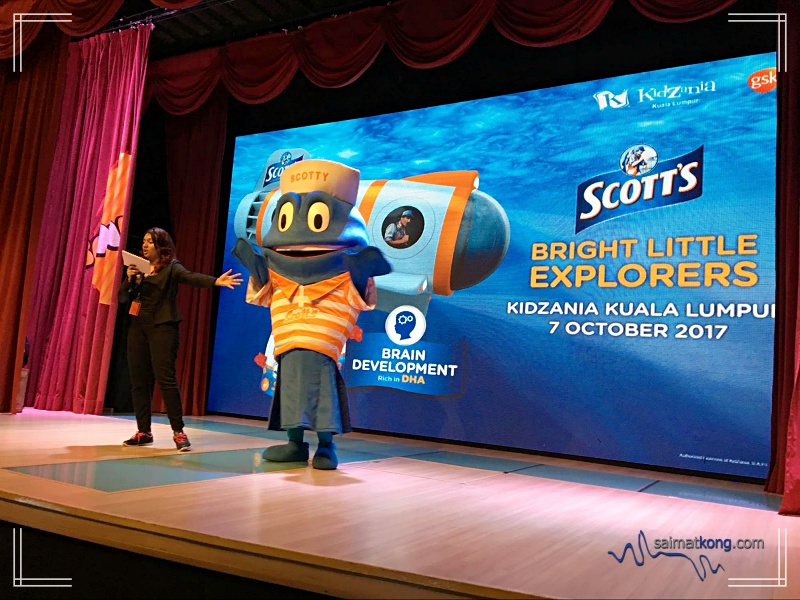 Scotty, the official mascot of Scott's set stage alight.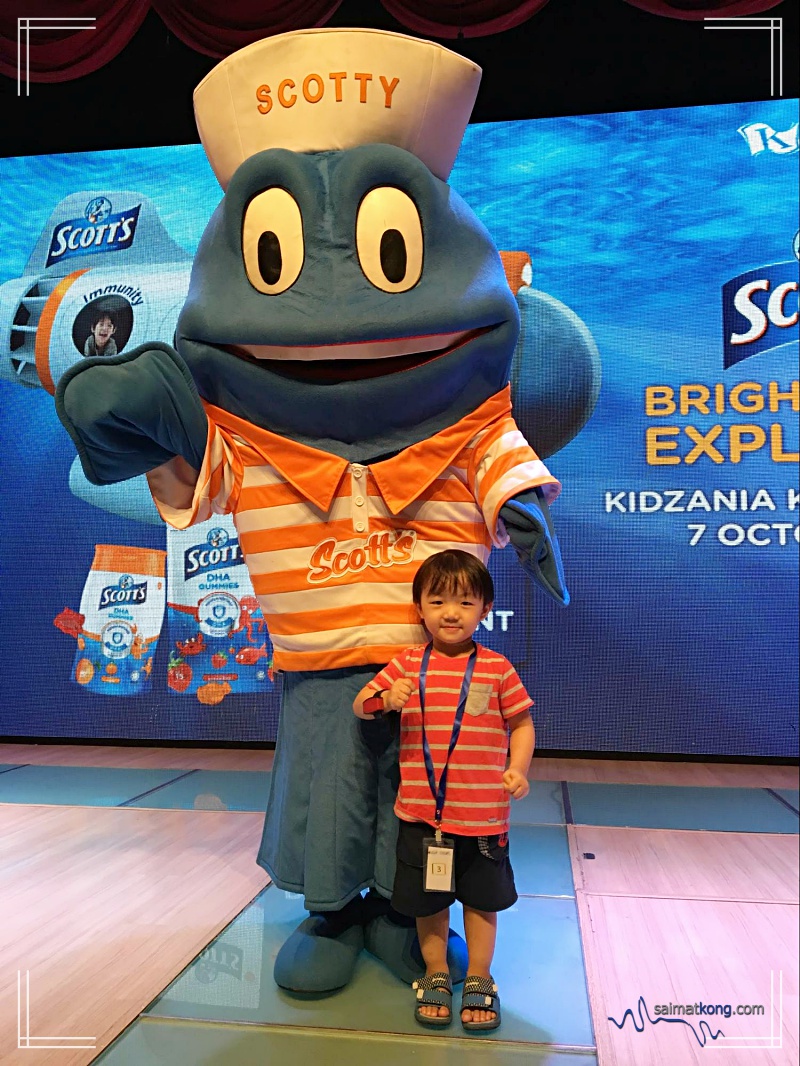 Photo session with Scotty. How can you not love Scotty? He's such a cute and adorable fish!
Scott's is popular for its range of DHA (DocosaHexaenoic Acid) products and one of it is the Scott's DHA Gummies. DHA is an Omega-3 fatty acid which plays an important role in brain development, function and healthy vision.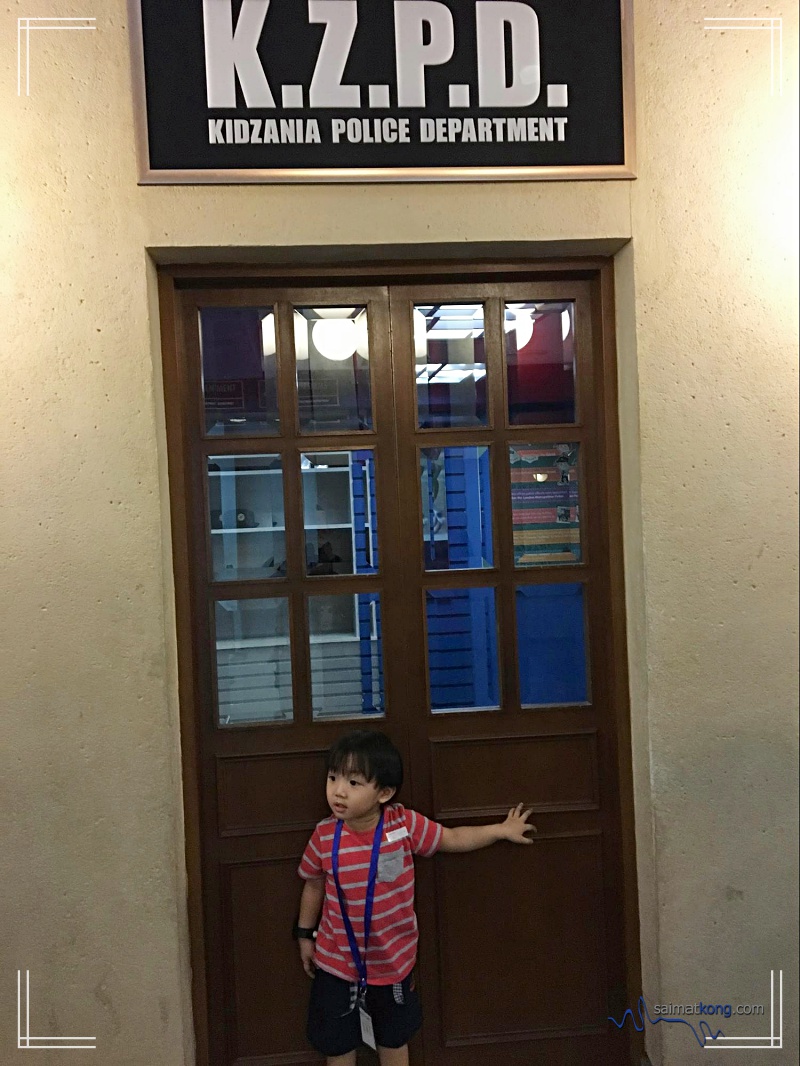 Would you like to be a police Aiden?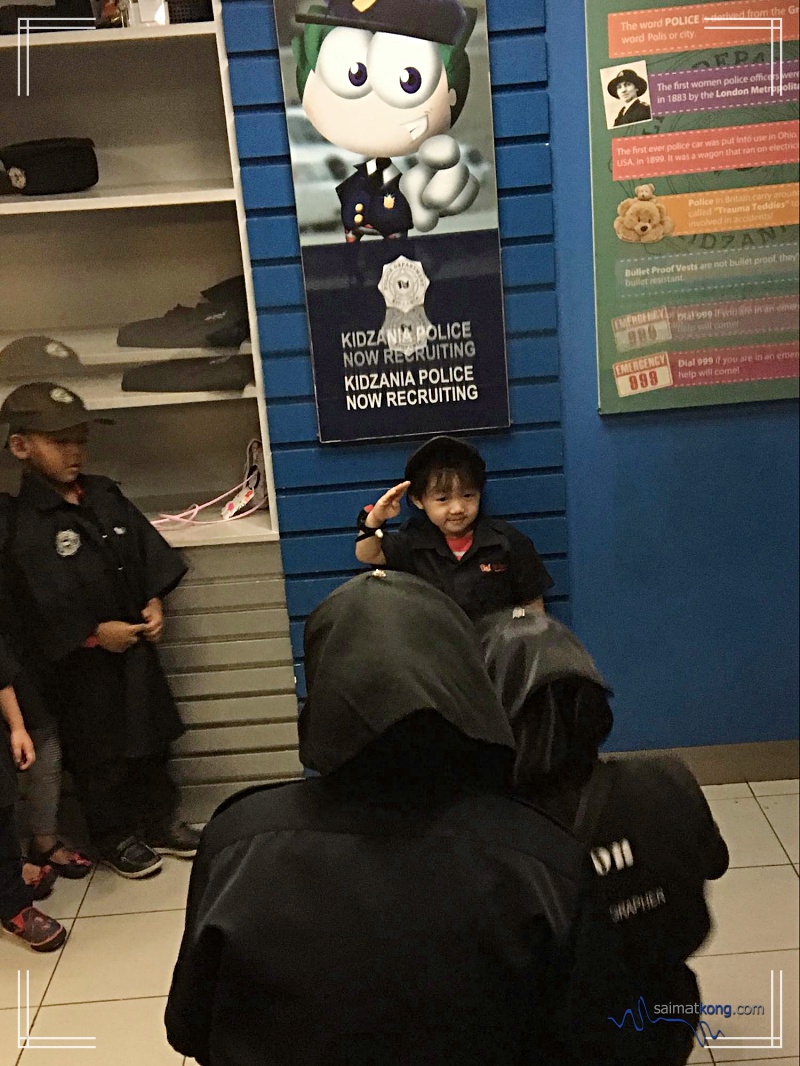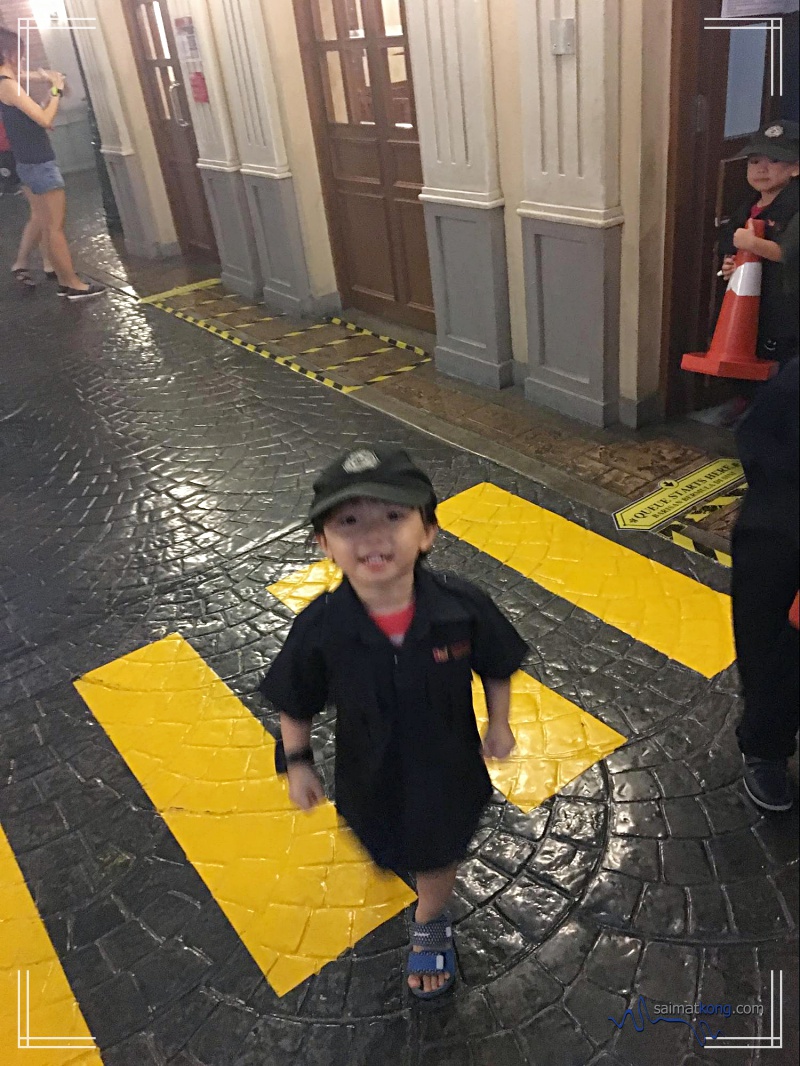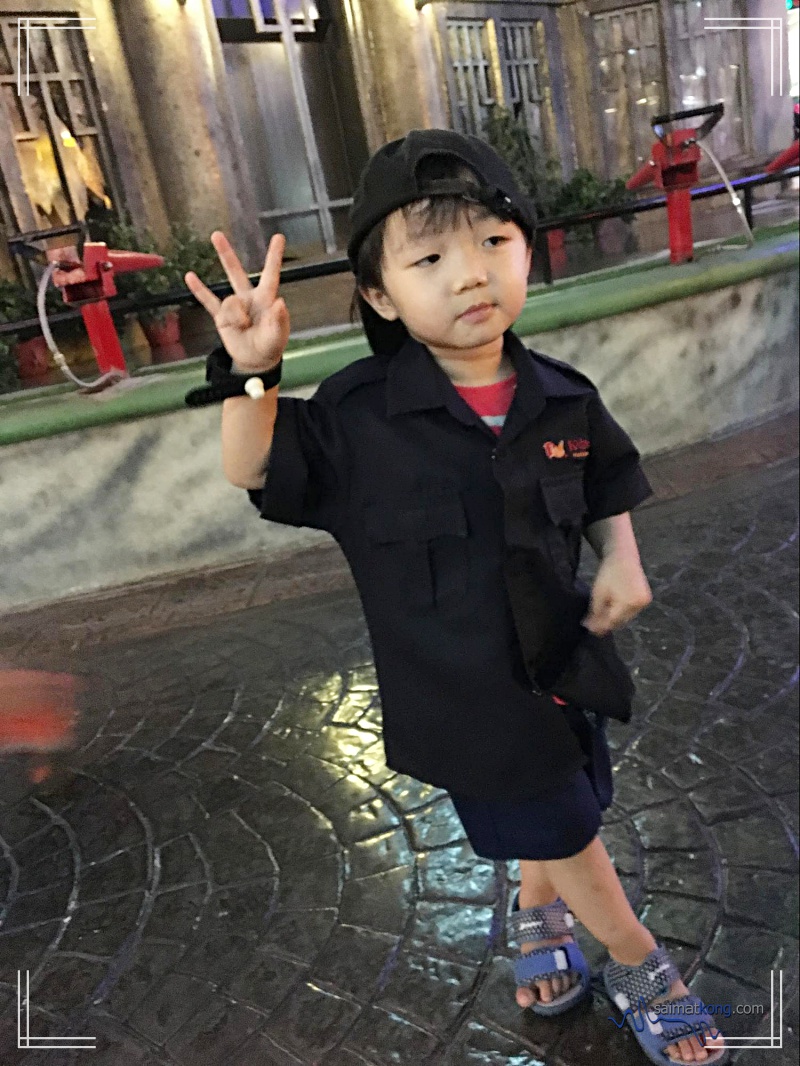 Aiden is pretty excited as he gets to experience and take on the role as a police officer.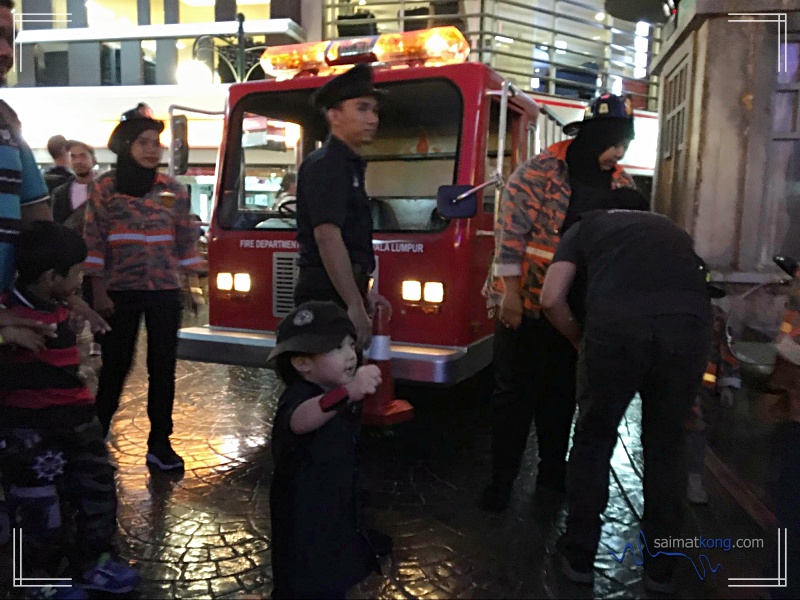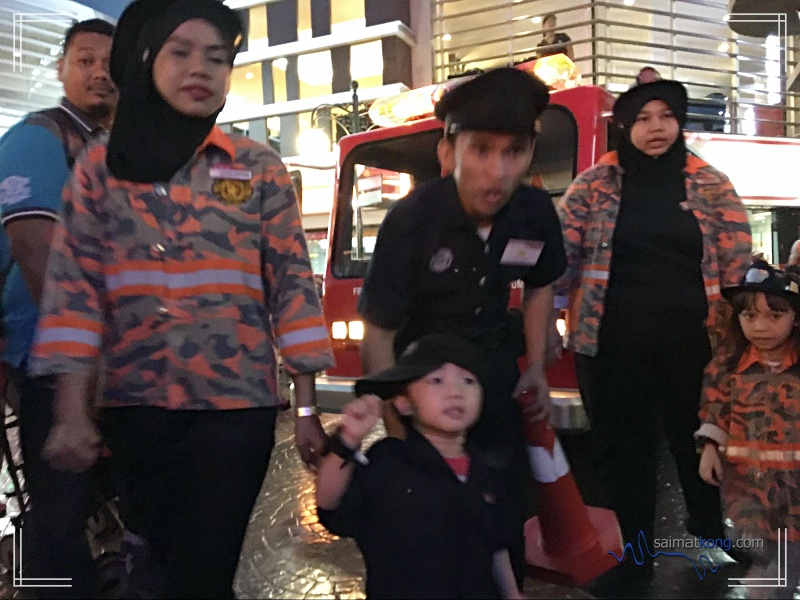 As Aiden choose to role play as police, he gets to experience what it's like to be a police. He gets to patrol the streets, control the crowd and participate in barricading high-risk locations.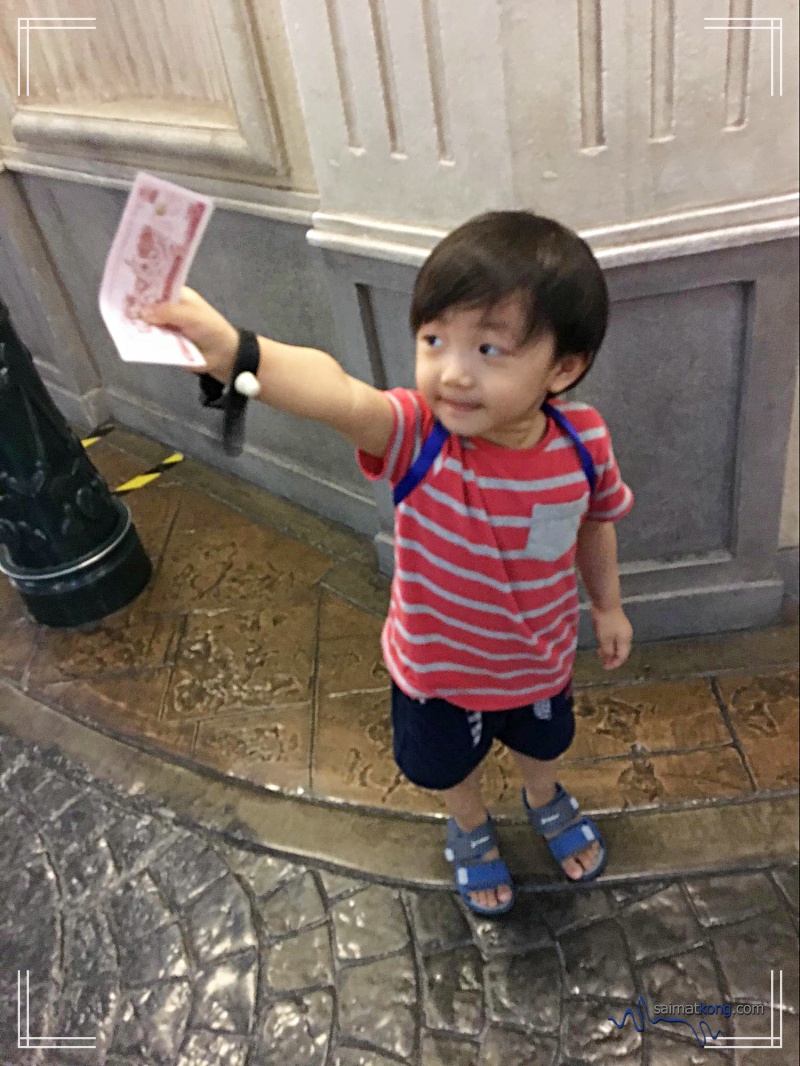 Besides having so much fun working, the best part is Aiden gets to earn Kidzos (currency used in Kidzania).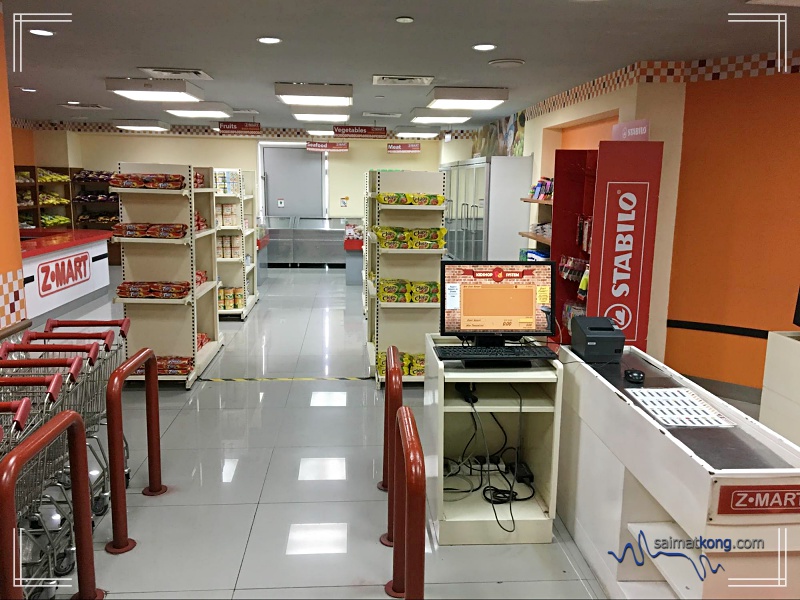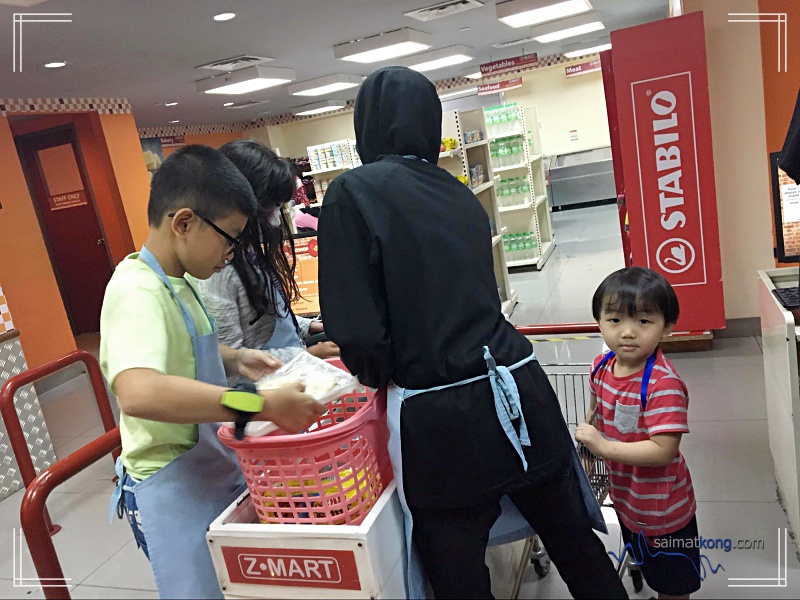 As Aiden loves to shop like his mummy, his next job is to be a shopper. He basically has to shop with the trolley according to the shopping list provided.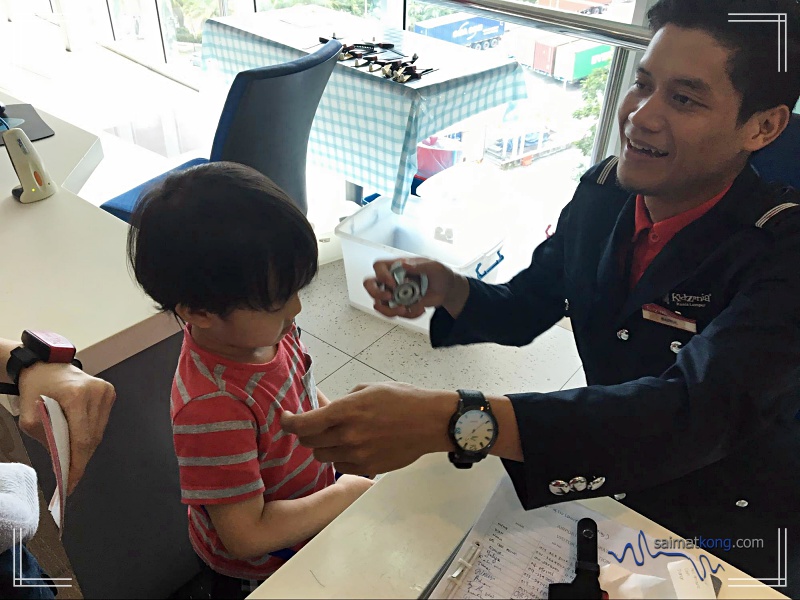 This is actually our first visit to KidZania Kuala Lumpur and we had so much fun. There are so many jobs to try out, learn and explore. Thanks Scott's Malaysia & KidZania Kuala Lumpur for having us!
Here's a piece of good news for parents with toddlers :-
From November 2017 until February 2018, Scott's giving parents an opportunity to redeem One Adult ticket and One Child ticket to visit KidZania Kuala Lumpur.

How can you redeem the KidZania tickets?
Parents will have to collect 6 stamps in total (RM35 = 1 stamp) to redeem the tickets.
For more information, do visit Scott's Malaysia Facebook page
Comments
comments