As I said in my earlier post, there will be Part 2 of our Tokyo Trip. This is the second part of our amazing Tokyo Trip. In case you want a summary of our Tokyo Itinerary, here it is :-
Day 1 : Arrived at Narita International Airport – Check-in to Airbnb – Isetan Shinjuku Store – Aqua City Odaiba
Day 2 : Soka University – Arakurayama Sengen Park – Lake Kawaguchi – Gotemba Premium Outlets
Day 3 : Hall of Great Vow – Shinjuku Station -Tokyo Tower (Tokyo Skytree)
Day 4 : Kamakura – Yokohama
Day 5 : Shibuya – Harajuku – Shinjuku
Day 6 : Asakusa – Ameya Yokocho (Ameyoko) – Akihabara
Day 7 : Tokyo Station (Daimaru Tokyo)
Day 8 : Tokyo Disneyland – Tsukishima
Day 9 : Tsukiji Fish Market – Ginza
Day 10 : End of Tokyo holiday. Time to go back to Malaysia – Home Sweet Home!
Day 6:
Highlights of my Tokyo Trip :-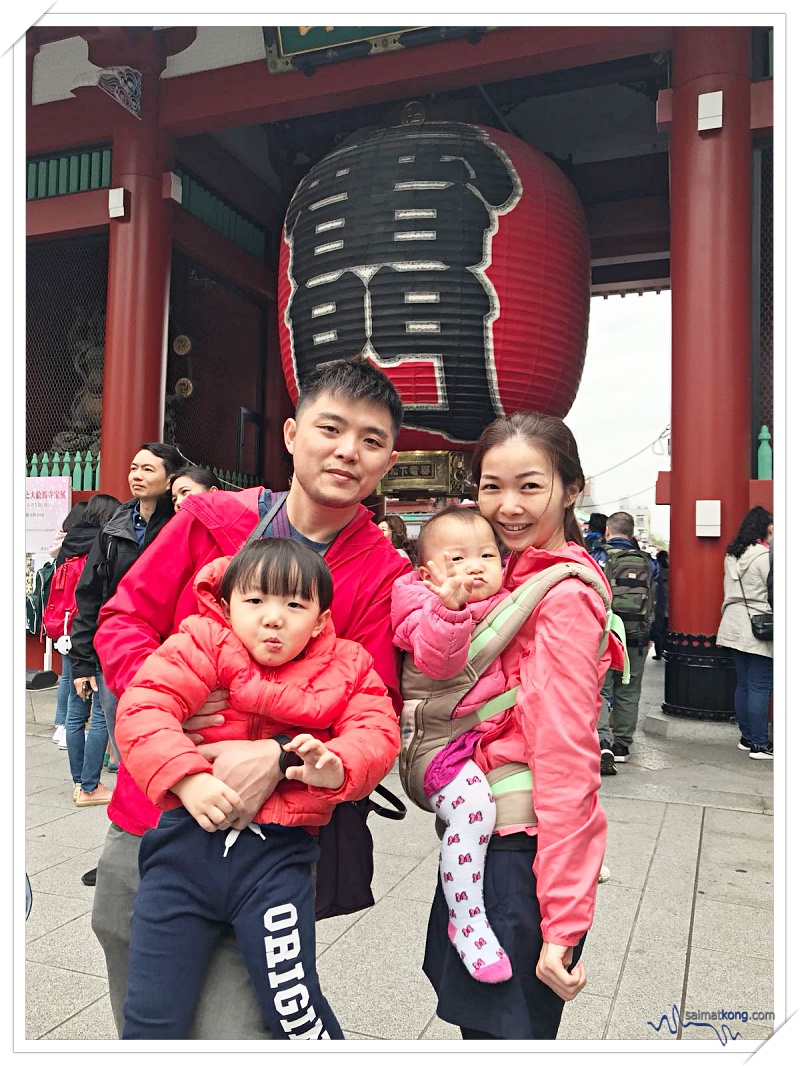 Us with the impressive Kaminari-mon (Thunder Gate). It can be quite hard to take a good photo at Asakusa coz it's pretty crowded with tourists.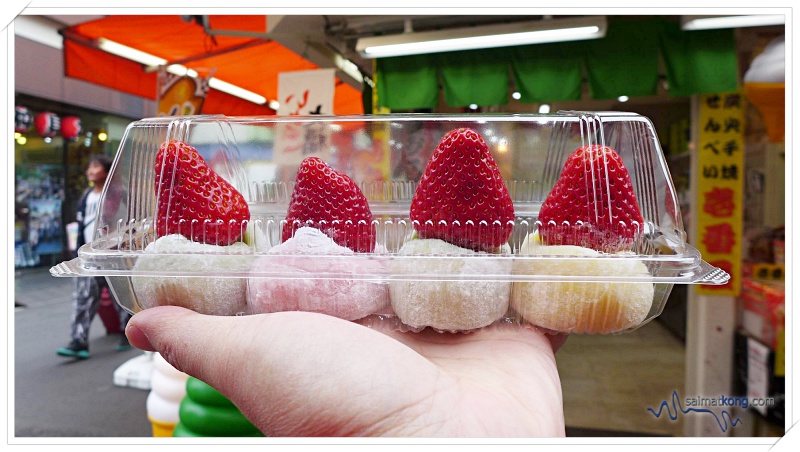 One of the must eat at Asakusa is this really huge Ichigo Daifuku (Japanese rice cake with fillings).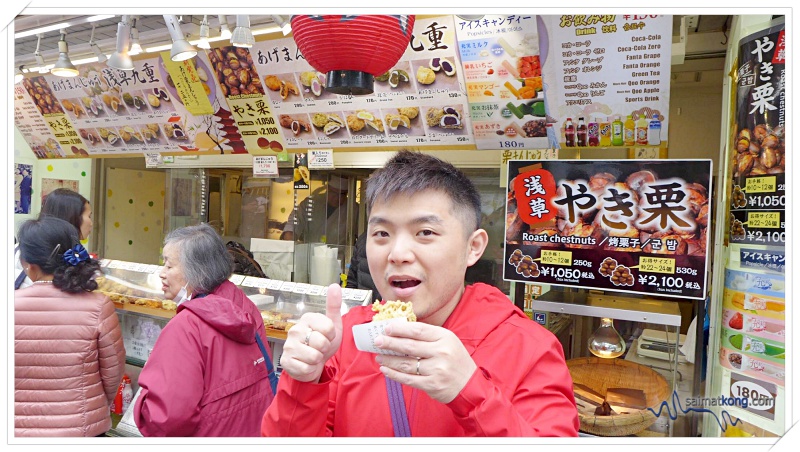 Agemanju is one of Asakusa's signature. The famous stall – Asakusa-kokonoe (浅草九重) selling this delicious snack is located very close to the main temple. I had the savory flavor – Monja which is filled with various ingredients, taste pretty similar to okonomiyaki but this is real crispy coz it's deep fried.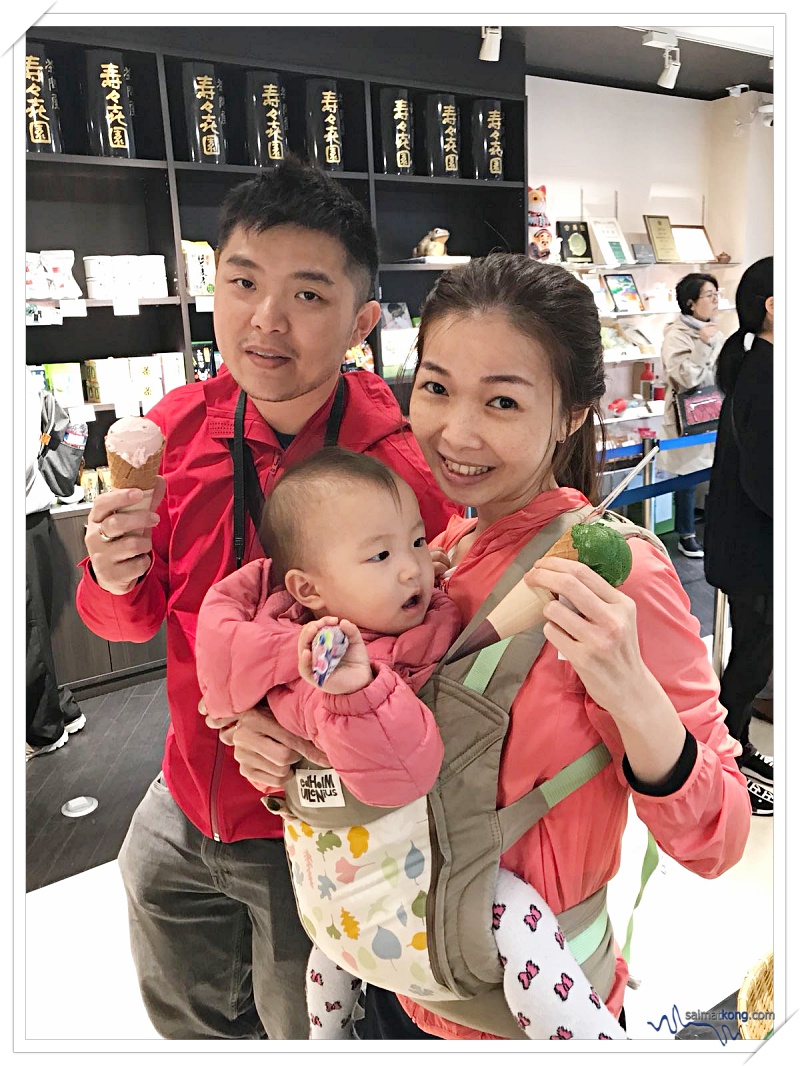 Another must try is Nanaya Suzukien Matcha Ice Cream which is supposedly one of the world's richest matcha ice cream. As matcha lovers, we went straight for the Level 7 matcha ice cream. The green tea flavor is very rich and intense. We also got the limited and seasonal flavor – Sakura flavor coz it's the Sakura season. The Sakura ice cream has a nice cherry blossom fragrance.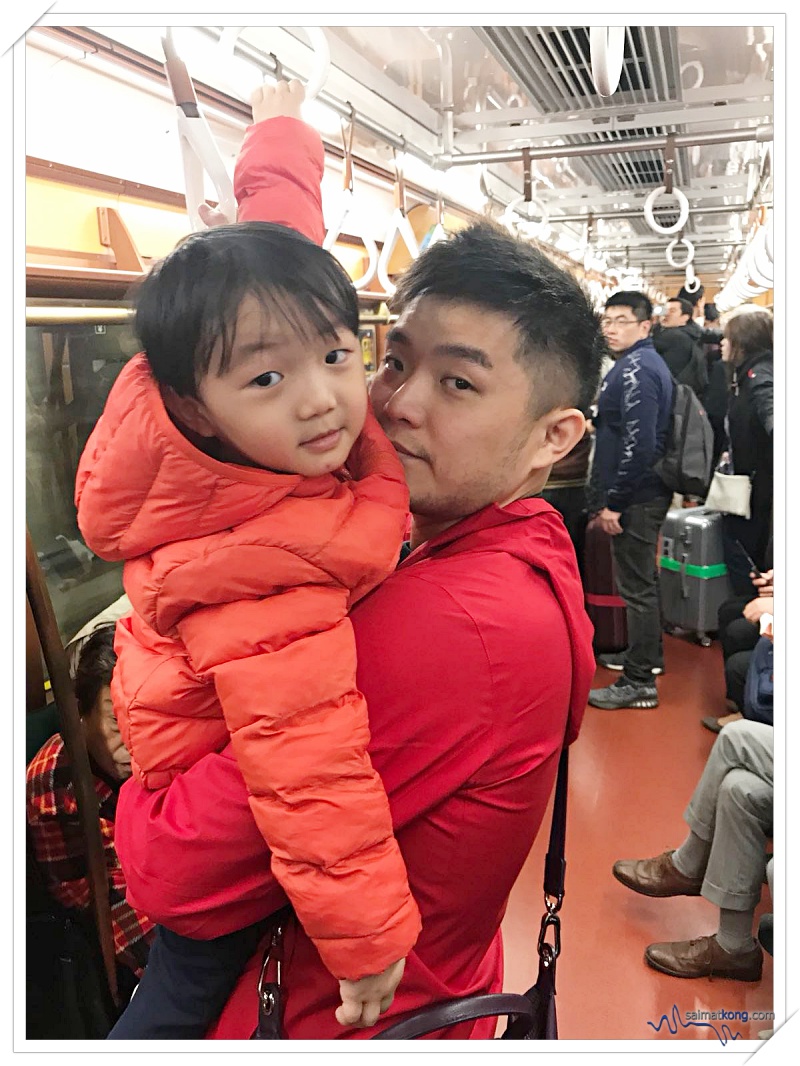 Heading to our next destination – Ameyoko Shopping Street for more sightseeing, shopping and food.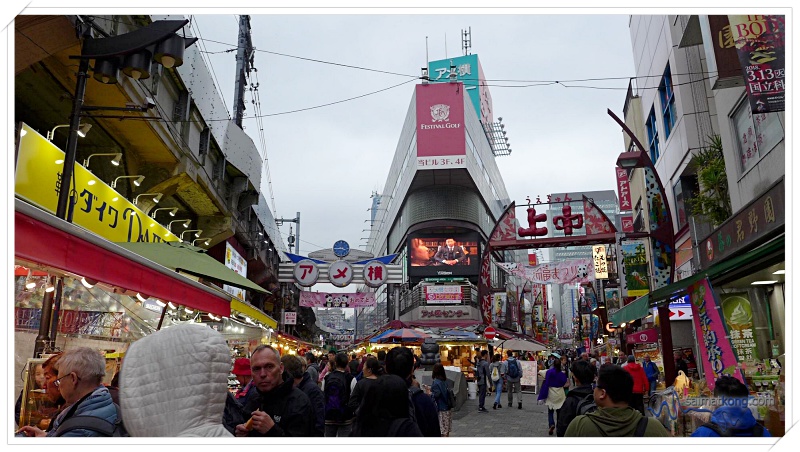 Ueno's Ameyoko is one of Tokyo's famous shopping street with plenty of shops and many interesting things to shop. It's a very lively shopping street.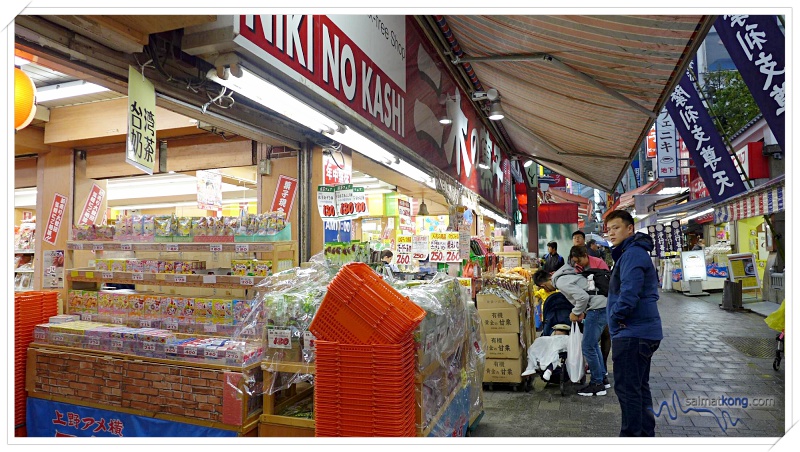 Niki no Kashi is one of the our favorite places to shop for souvenirs. They sell many varieties of snacks and chocolates at a very good price.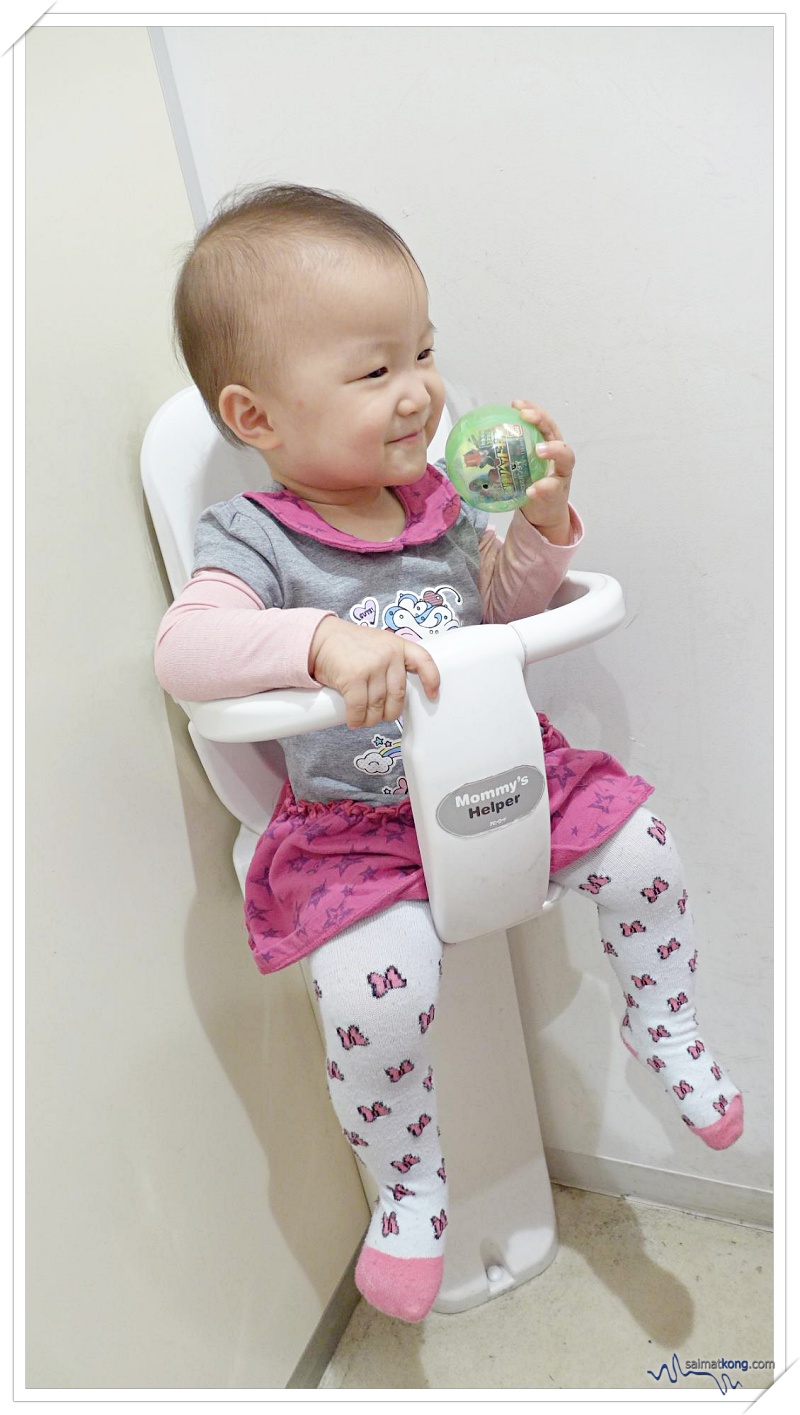 I must say that Tokyo is a baby friendly city. Traveling in Japan is made easier with all the nice facilities. One of it is this useful Mommy's Helper in the Baby Room for baby & toddler to sit on while waiting for mommy to prepare the milk.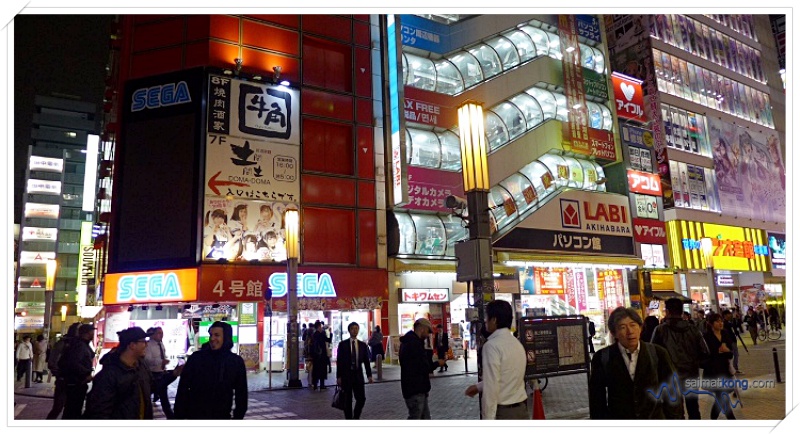 As a tech guy, trip to Tokyo is not complete without visiting Akihabara; Tokyo's Electric Town for cool technology and latest gadgets. Akihabara is the place to go if you're looking for computers, mobile phones, DVDs, cameras, gaming consoles, collectibles,gadgets, electric appliances, anime figurines, toys and more.
Day 7: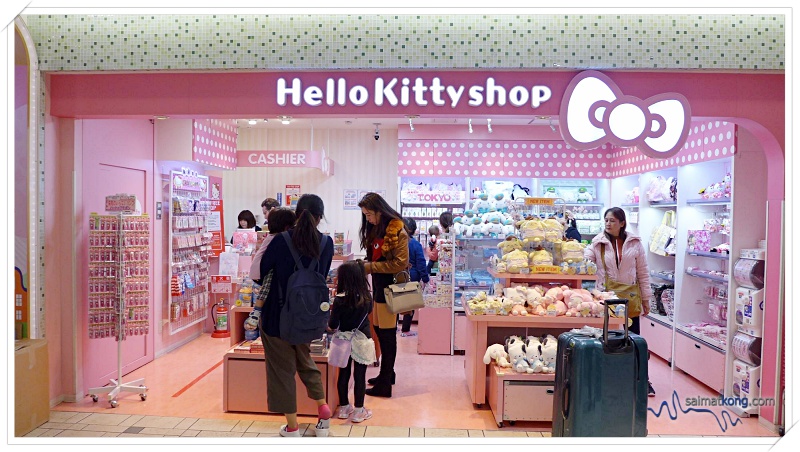 Spent the whole @ Tokyo Station shopping, shopping and shopping. Our favorite place to shop at Tokyo Station is the Character Street with many themed shops such as Hello Kitty, Rilakkuma, Snoopy, Pokémon, One Piece, Dragon Ball, Totoro and many more.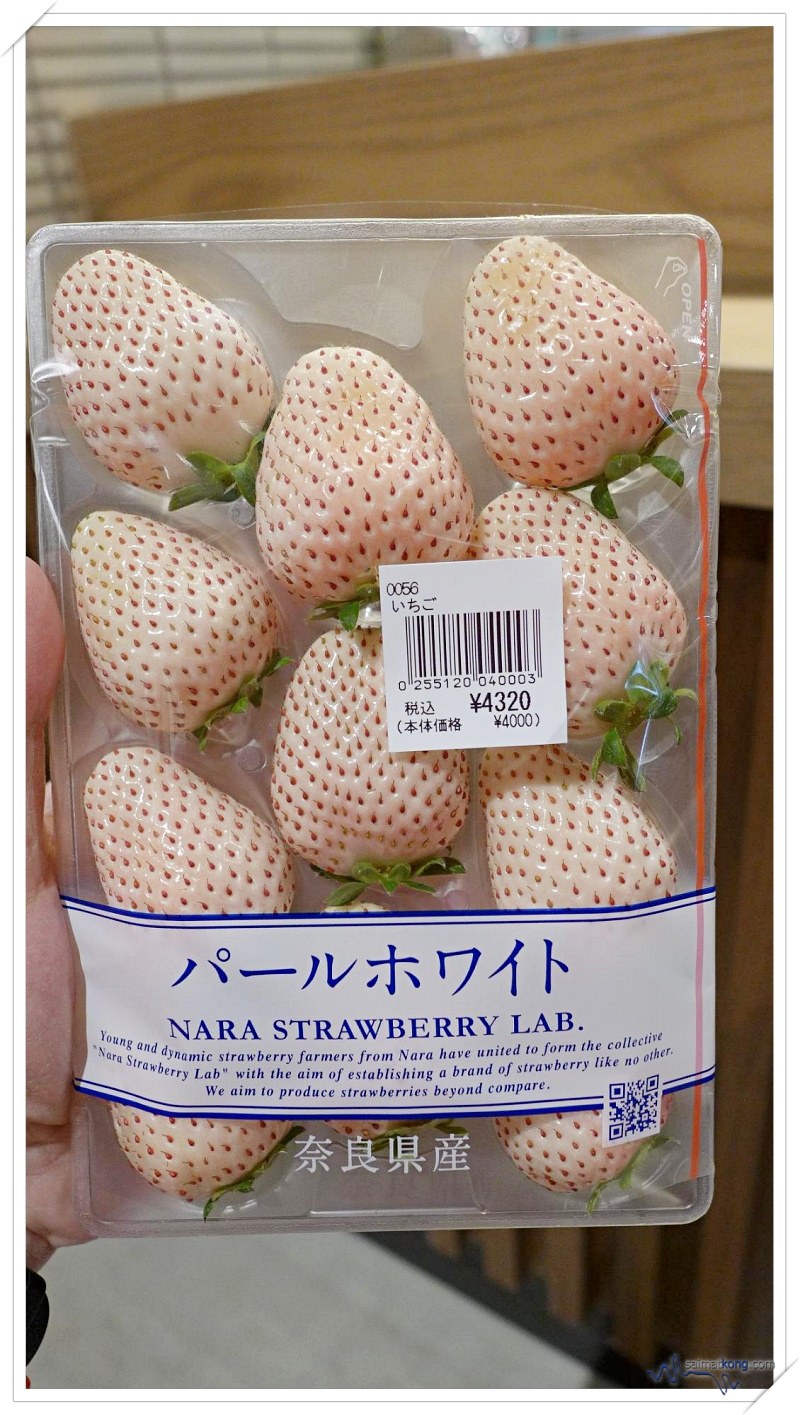 Since it's the ichigo season, we got a pack of White Strawberry to try. It's called "Fragrance of First Love" (Hatsukoi-no-kaori 初恋の香り). The skin is of light pink with red seeds and the flesh is purely white. It's real soft, sweet and juicy. Love it! Taste just like "First Love"!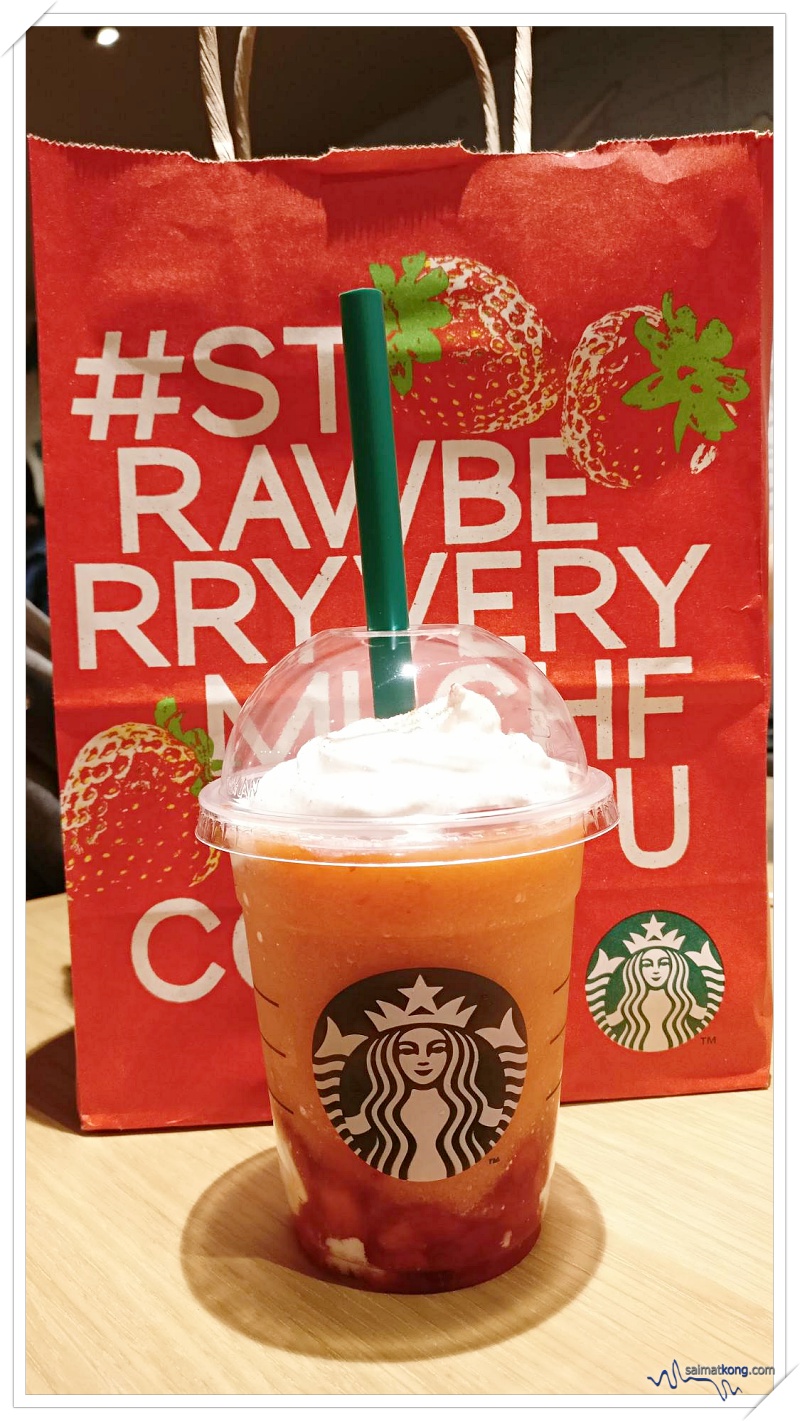 Loving the Starbucks' Strawberry Very Much Frappuccino. It's sweet, sticky and very berry nice!
Day 8: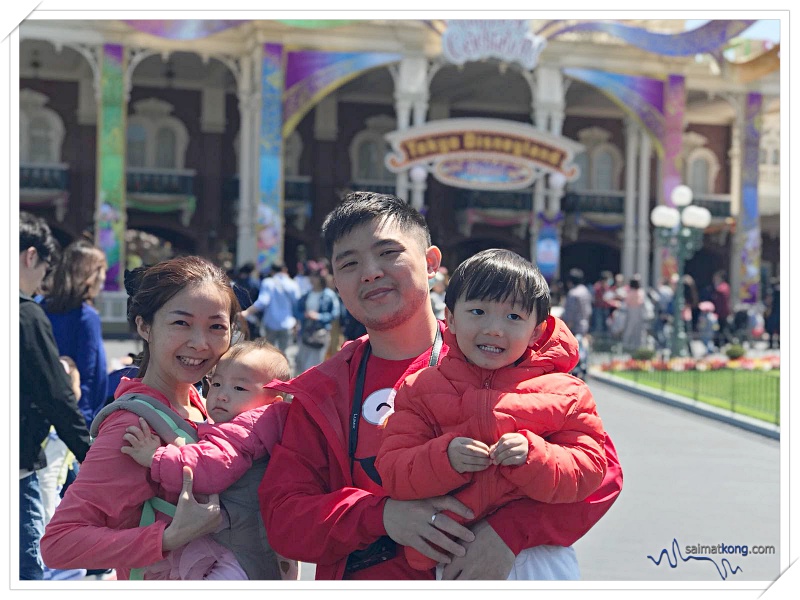 Tokyo Disneyland – The Happiest Place on Earth
Photo with "The Three Little Pigs"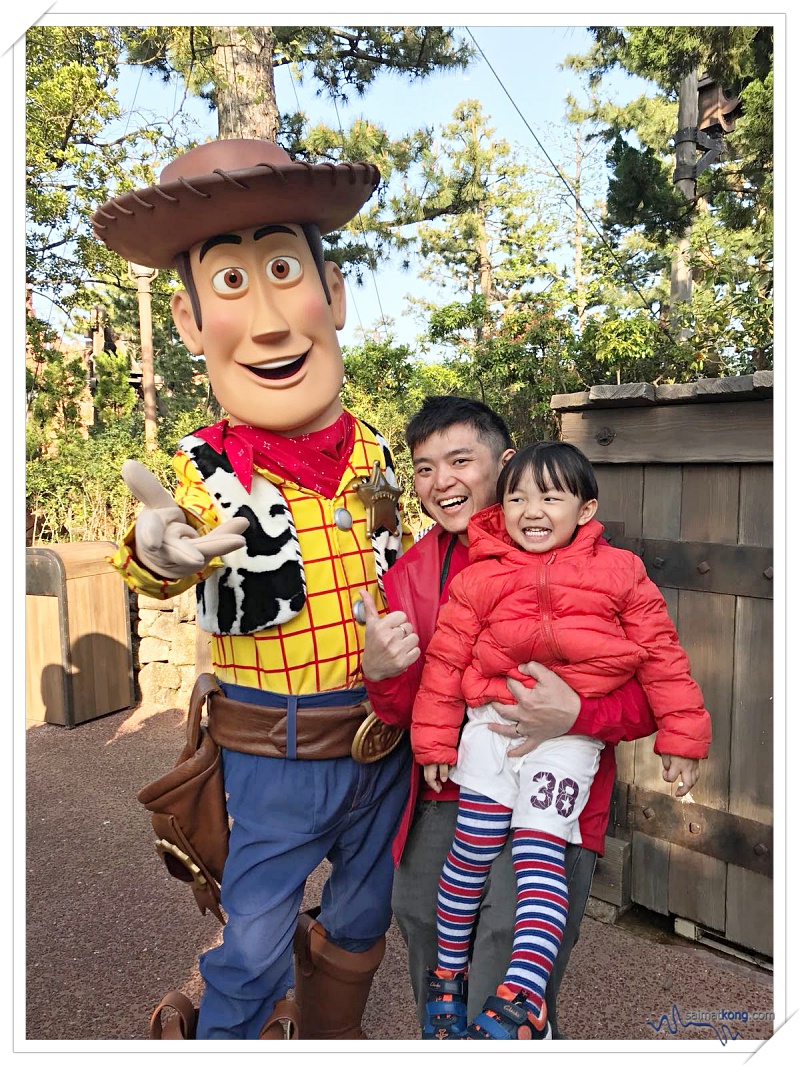 Aiden was so happy to see Mr Woody from Toy Story.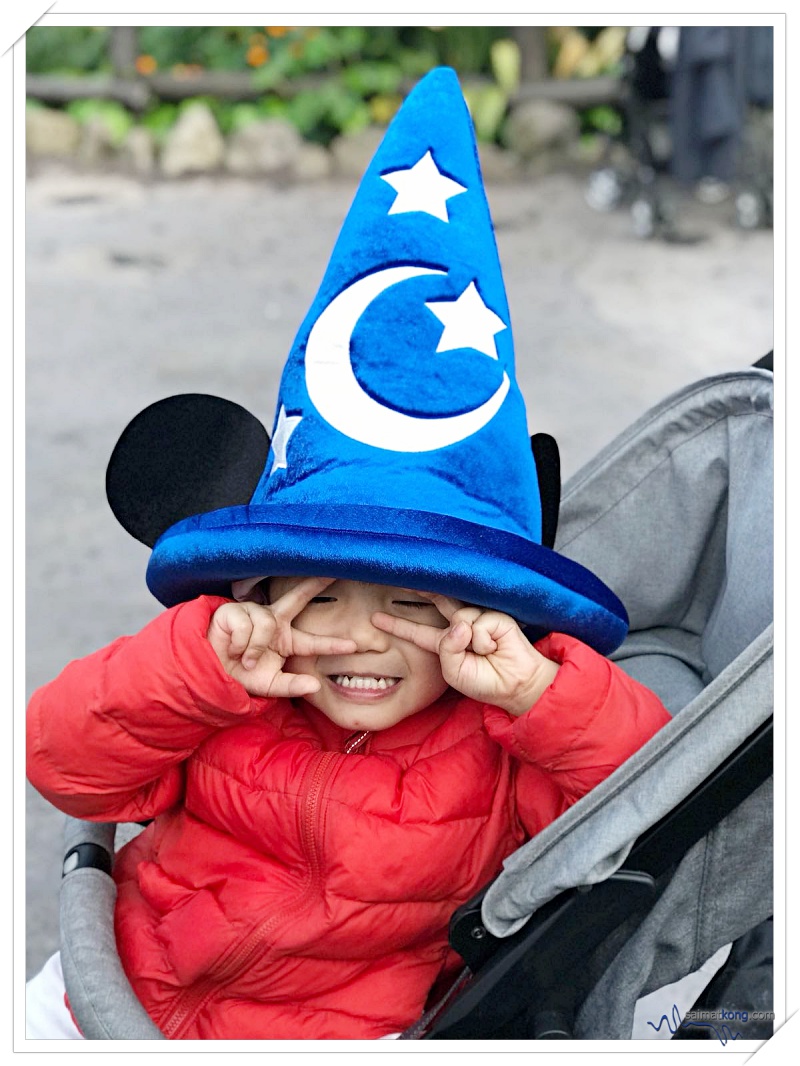 Meet Aiden the Sorcerer.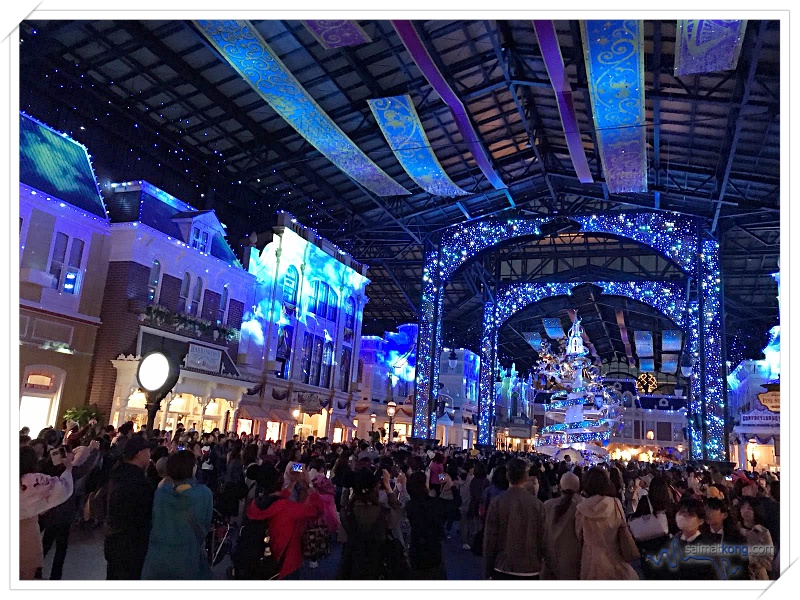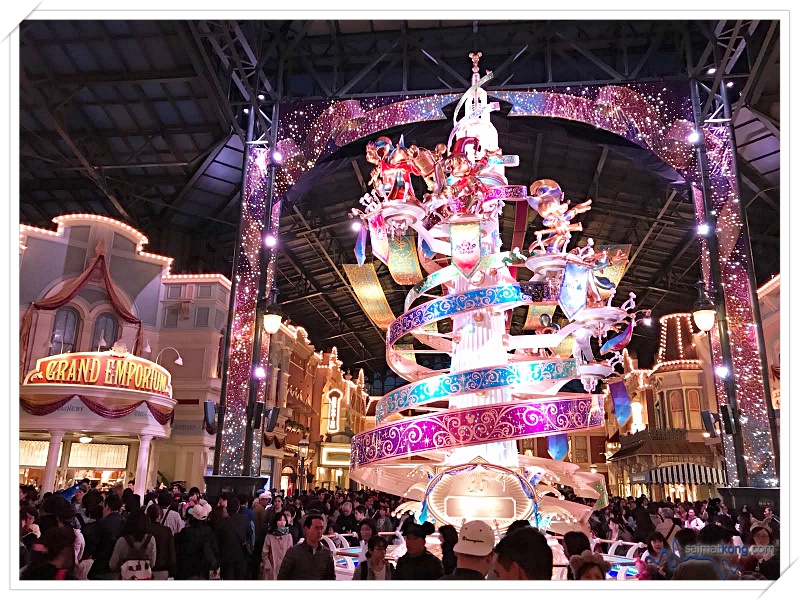 Loving how the World Bazaar at Tokyo Disneyland comes alive at night. It's so lively and magical!
Day 9: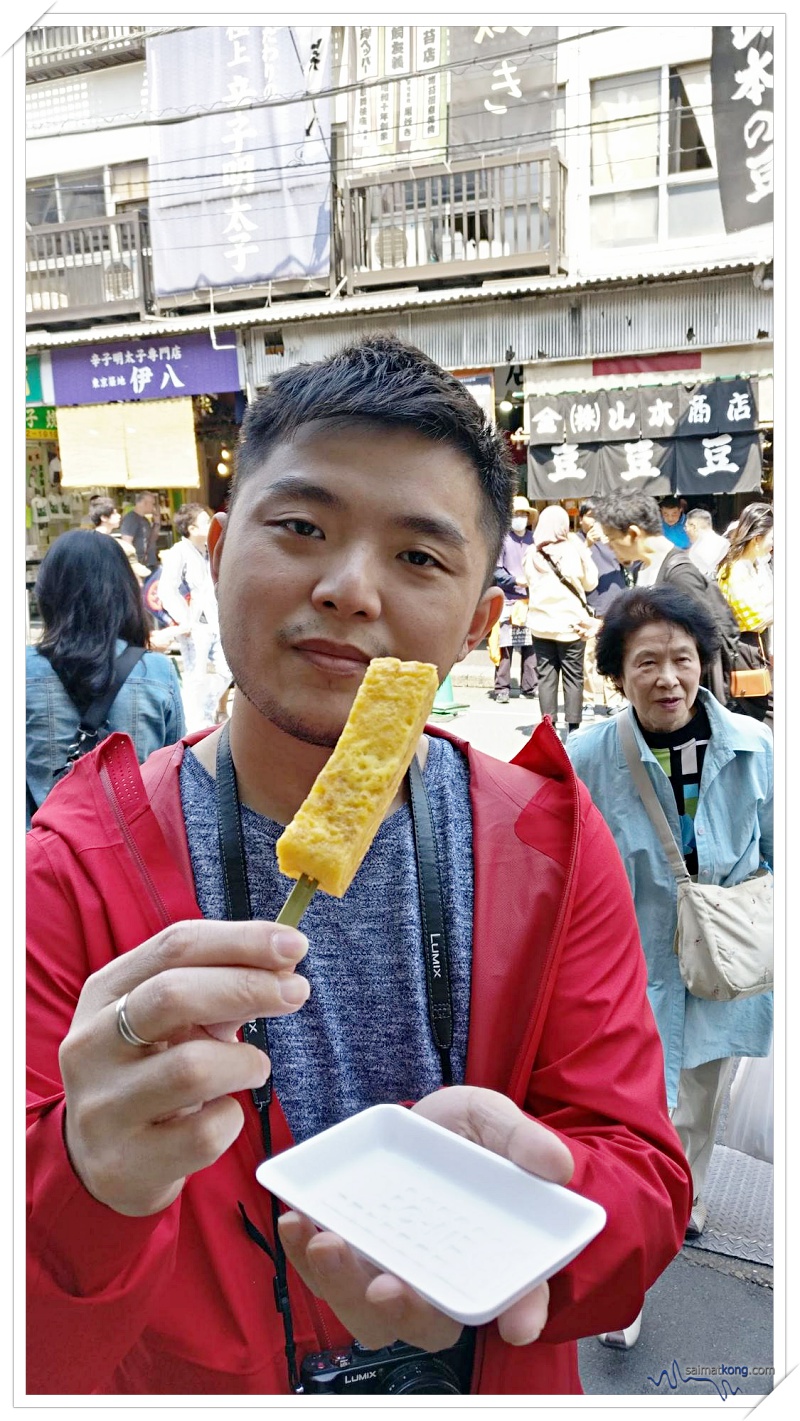 Tamagoyaki (Japanese omelette) is definitely one of the must have street food at Tsukiji Market.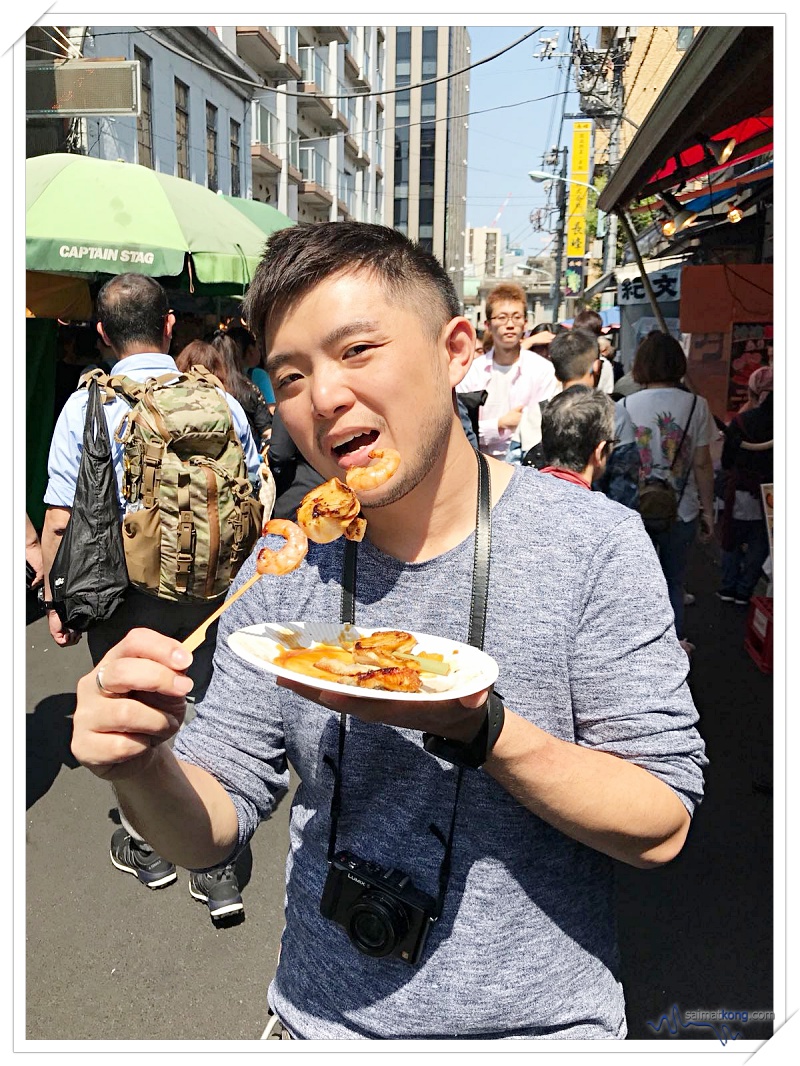 Tsukiji Market is all about eating delicious street food. Tried so many varieties of seafood skewers! #yummyinmytummy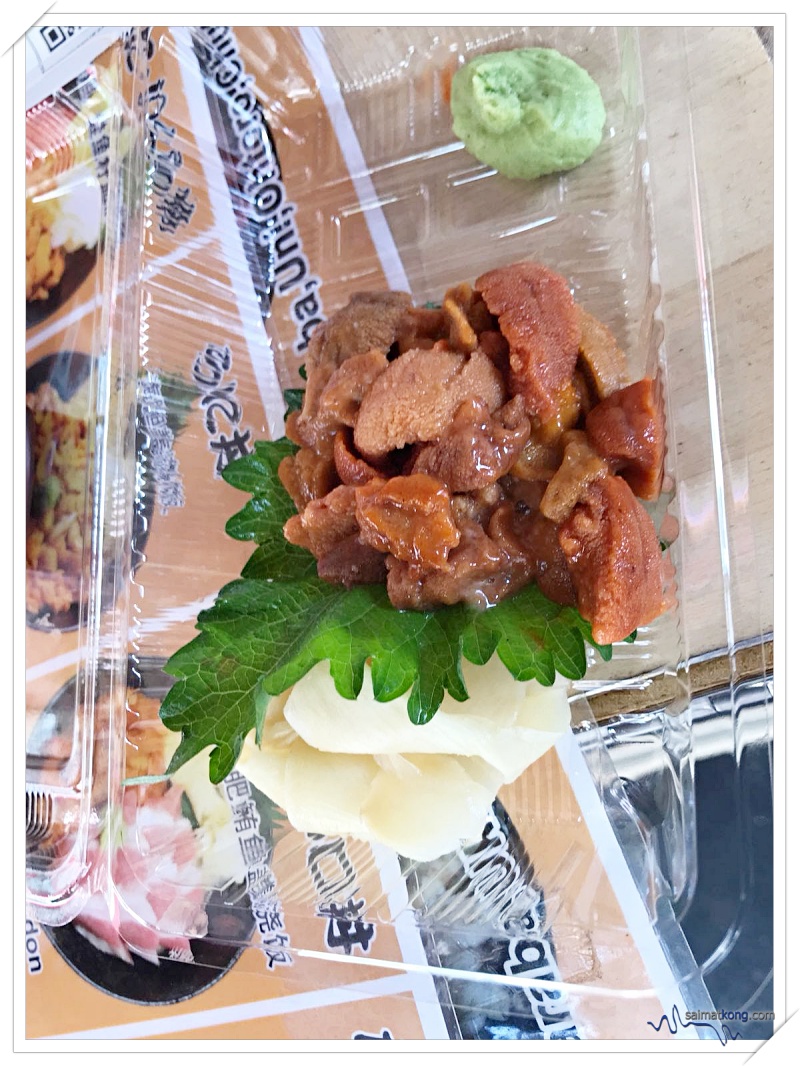 Star dish is this uni aka sea urchin. It's soooo incredibly fresh and melts in the mouth. Heavenly!!!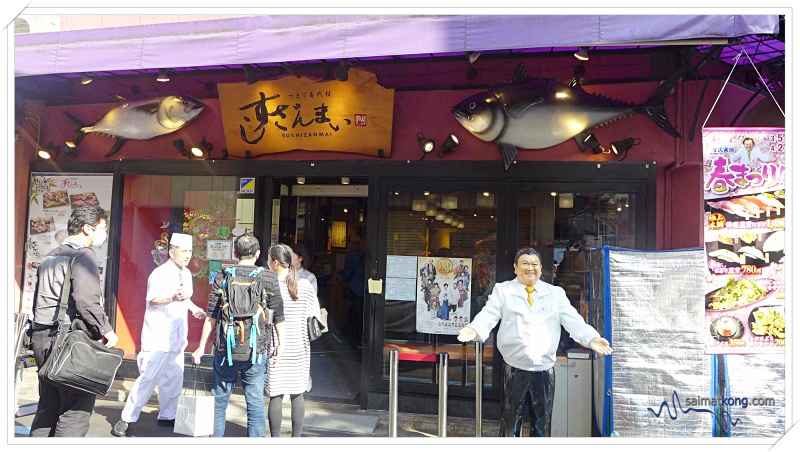 My brother, brought us to Sushi Zanmai @ Tsukiji Market for a scrumptious Japanese meal 🙂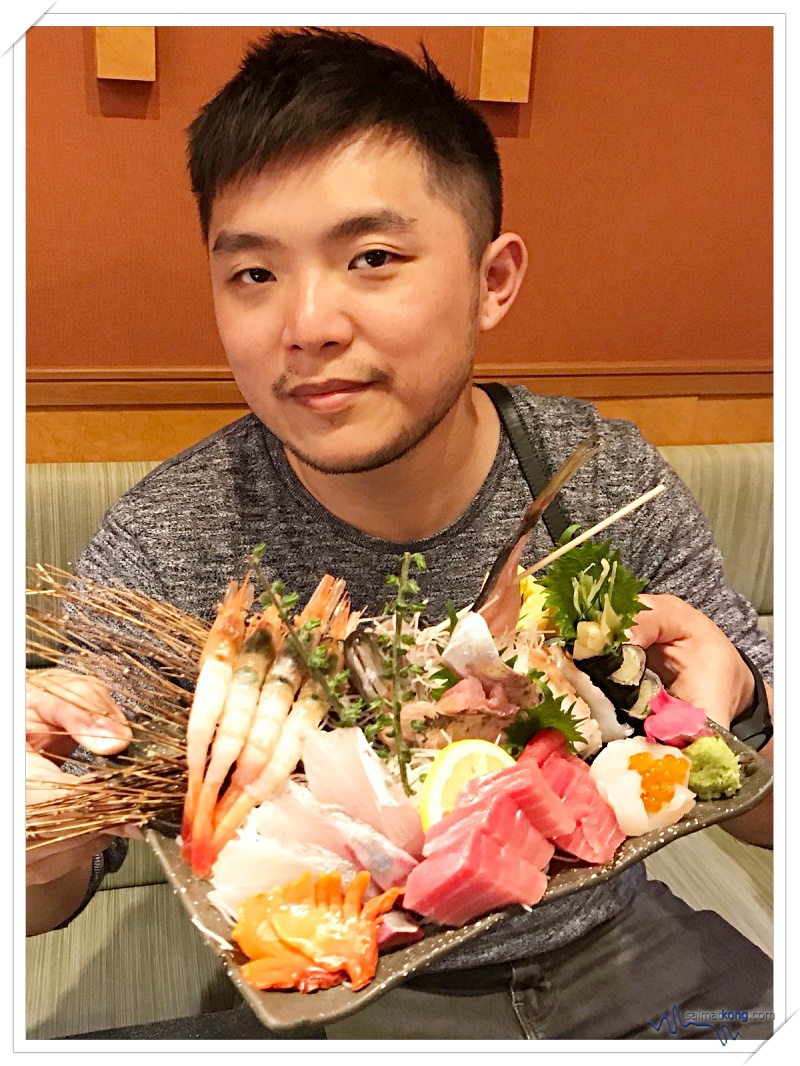 Had a sashimi platter with assorted fish slices. There's hotate, maguro, ebi and salmon to name a few. Everything here is so fresh and price is pretty reasonable too.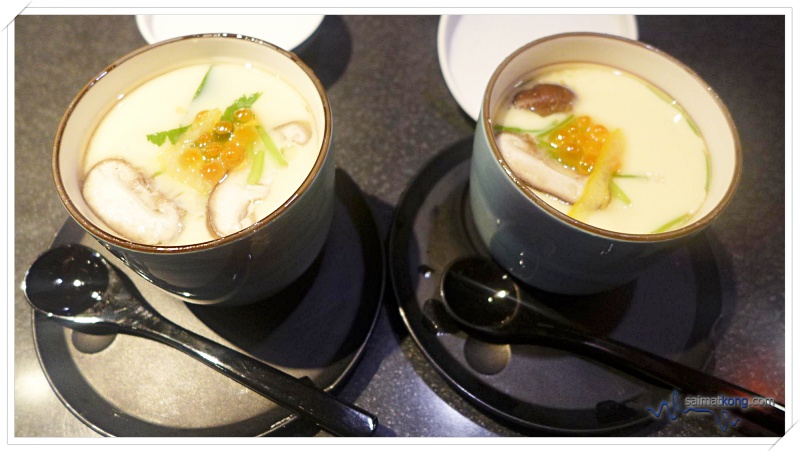 The chawan mushi @ Sushi Zanmai is seriously one of the best ever. Very yummy!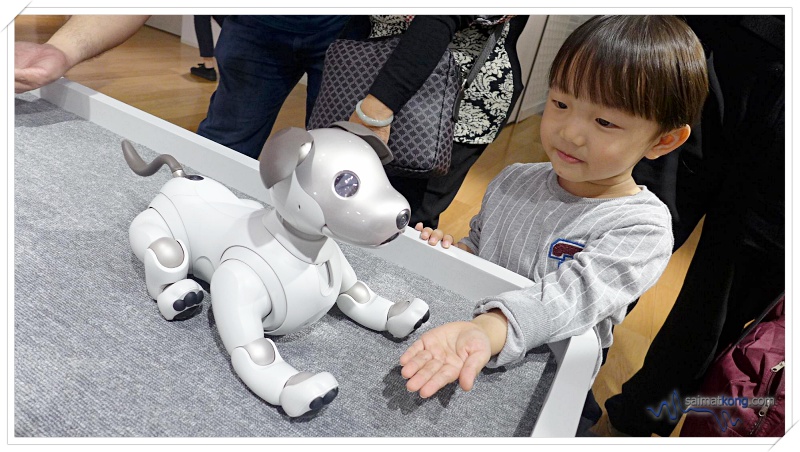 Aiden is so in love with Sony's Robot Dog Aibo. It's so lovable and smart (it's loaded with AI) and can perform many different tricks that will melt your heart. It's so cute that you'll feel like bringing it home.
Day 10: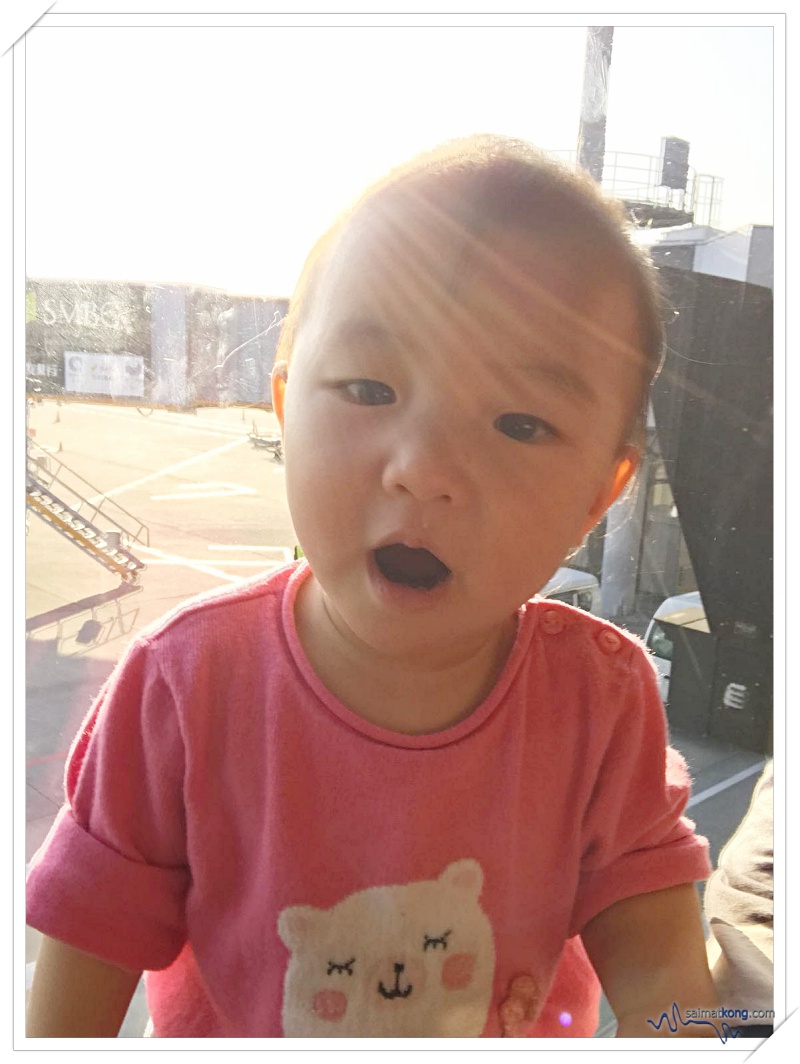 Annabelle says : "Uh-oh, it's time to fly back home?"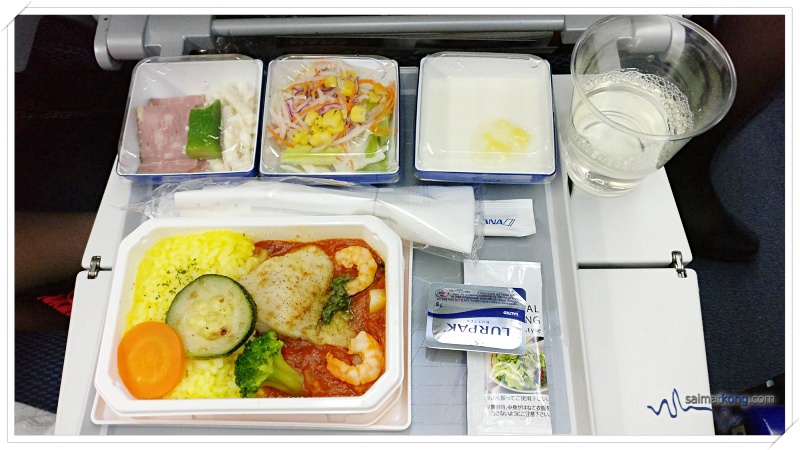 One of the best in-flight meal 🙂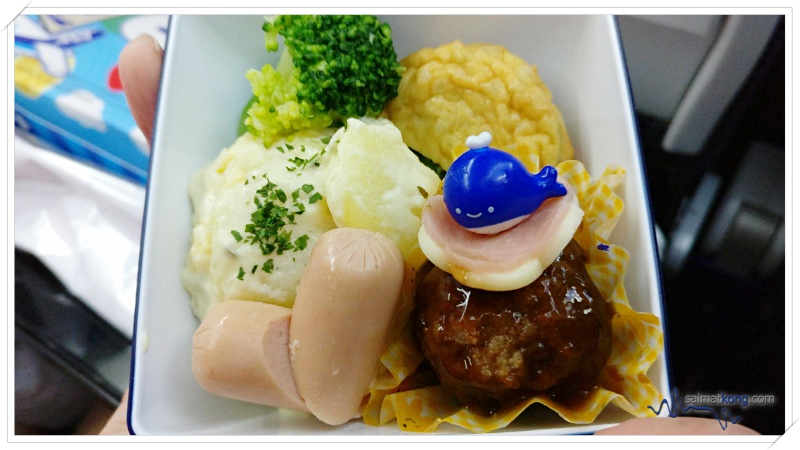 But I love the kids meal better 🙂 such cute presentation from ANA Airlines.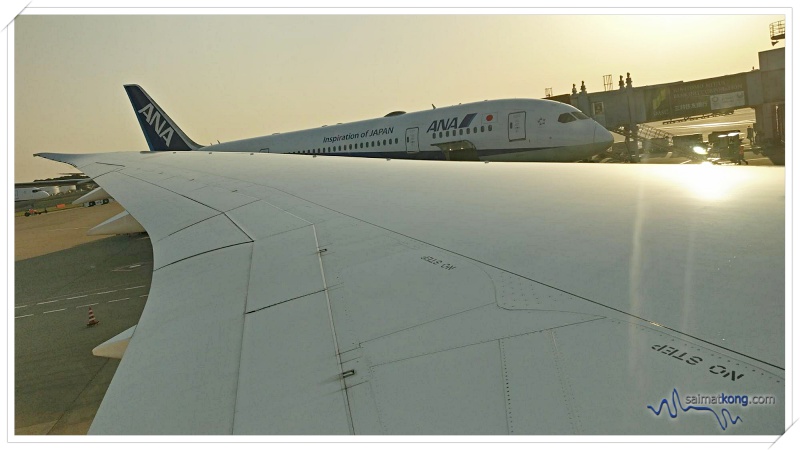 I'm coming home. Tell the world I'm coming home. Sayonara Japan & See You Soon Malaysia!
We had a very good and memorable holiday in Tokyo. We had such a great time trying out variety of Japanese food, exploring many interesting tourist spots. Soooo looking forward to our next trip to other parts of Japan. #travelgoals
Hope you had fun reading my travel posts as much as I loved compiling the photos and writing about my travel experiences 🙂
Comments
comments