It was kinda sad that we had to change our Taiwan Trip itinerary due to typhoon. Poor Wifey coz she planned the whole itinerary but when the news of typhoon came, we had to change our plan and just stay indoor to avoid the heavy rain and strong wind.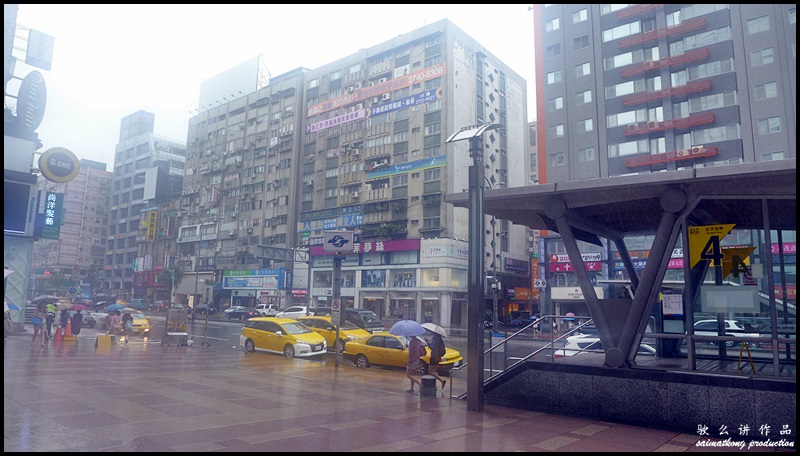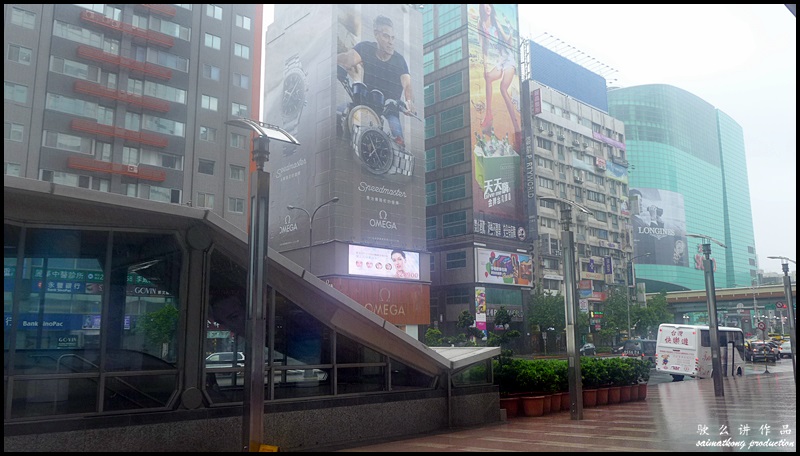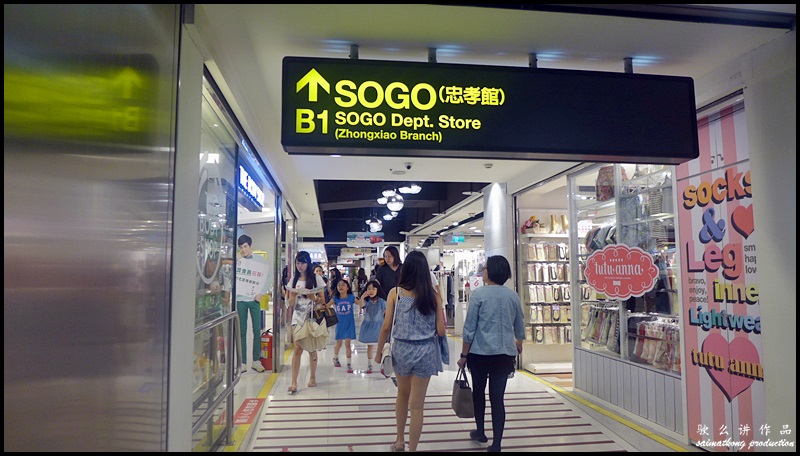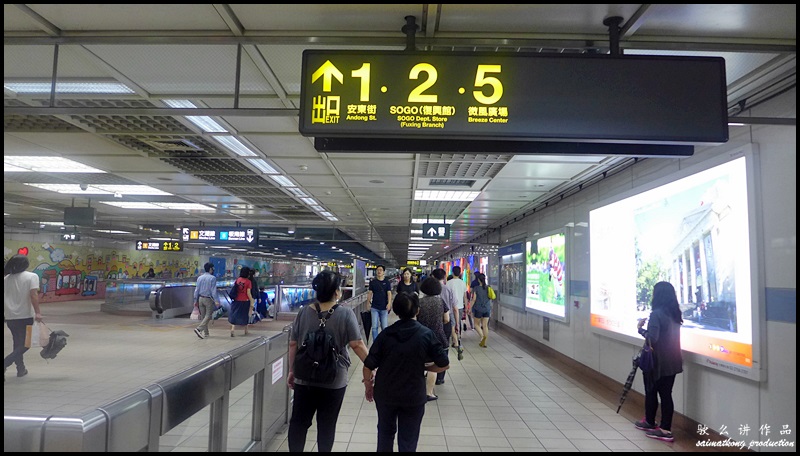 SOGO is one of the famous shopping malls in Taipei and it's a must go place to shop. They have all the luxury brands here, so make sure you bring along enough cash. I realized that SOGO is always part of the itinerary whenever I travel to HK or Taipei coz that's where I go to get souvenirs for my family and friends 😀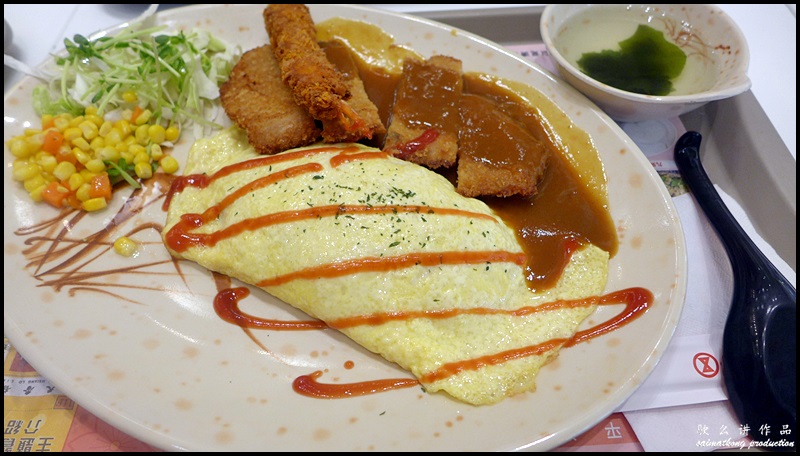 The food court in basement of SOGO has a lot of food choices from taiwanese food, korean food, japanese food, chinese food and western food. It's definitely the place to go if you're looking for good and cheap bite in Taipei.
SOGO Fuxing Branch (台北复兴馆)
Address: No.300, Sec. 3, Zhongxiao E. Rd., Da'an Dist.
SOGO Zhongxiao Branch (台北忠孝馆)
Address: No.45, Sec. 4, Zhongxiao E. Rd., Da'an Dist.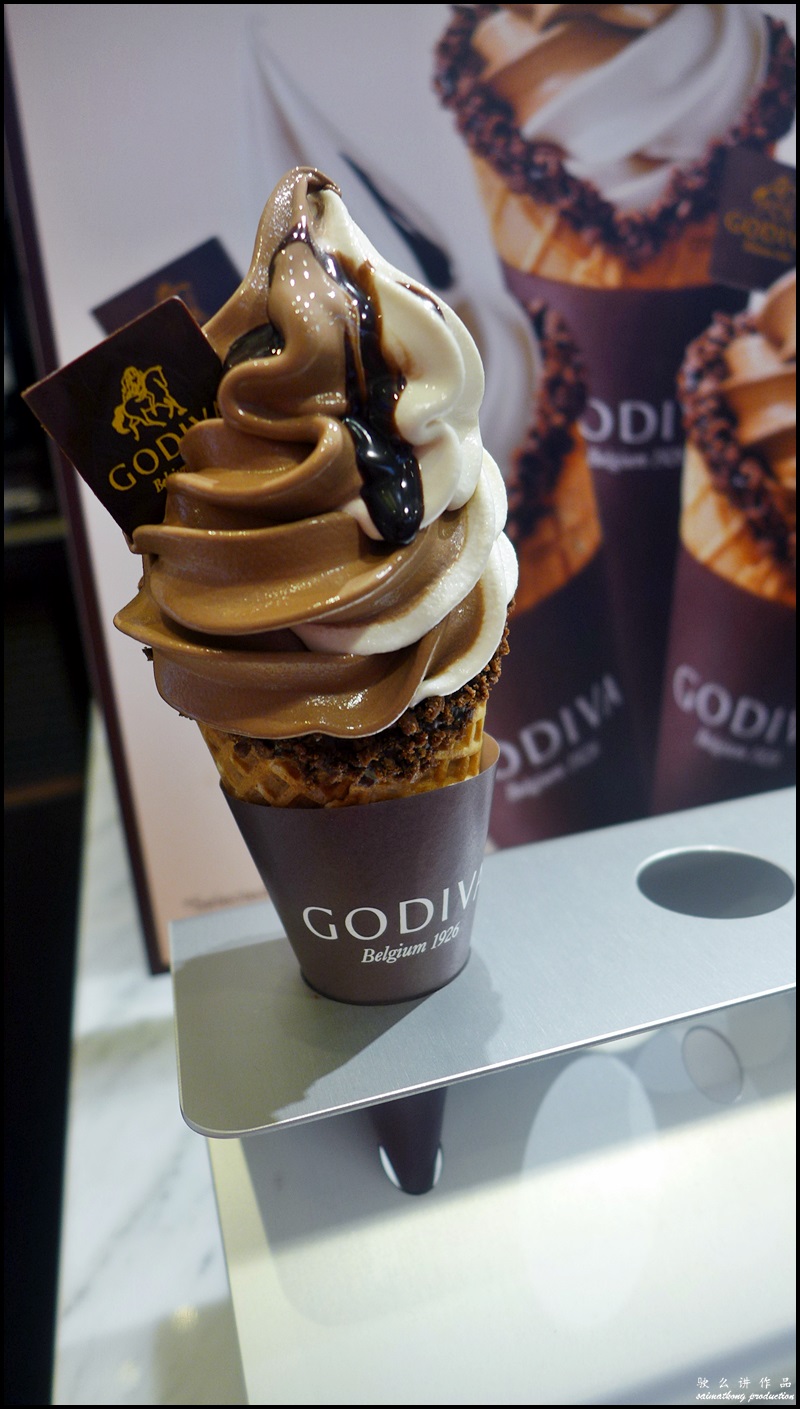 Enjoying the super delicious Dark Chocolate soft-serve @ Godiva Chocolatier. The ice cream is so smooth and rich. Lovin' it!!! I say its worth all the calories. Haha. Eat first and shed the weight later.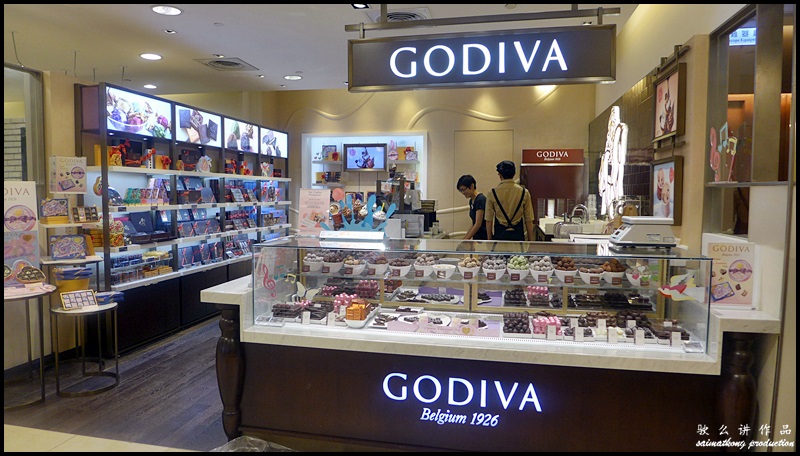 GODIVA Specialty Store @ SOGO Department Store – Taipei Fuxing
Address: B2F., No.300, Sec. 3, Zhongxiao E. Rd., Da'an Dist., Taipei City 106, Taiwan
Tel: (886) 2 8772 1052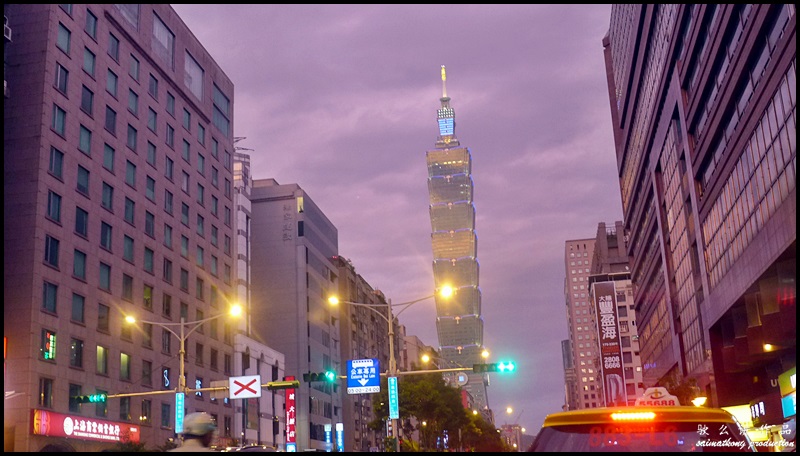 Our last destination of the day is Taipei 101 – one is the must-visit in Taipei. Taipei 101 is a famous landmark skyscraper in Xinyi District, Taipei. For amazing view of Taipei city, you gotta purchase tickets to enter the observatory. But better only purchase tickets for the observatory if the weather is clear and good so that you can take plenty of photos 😀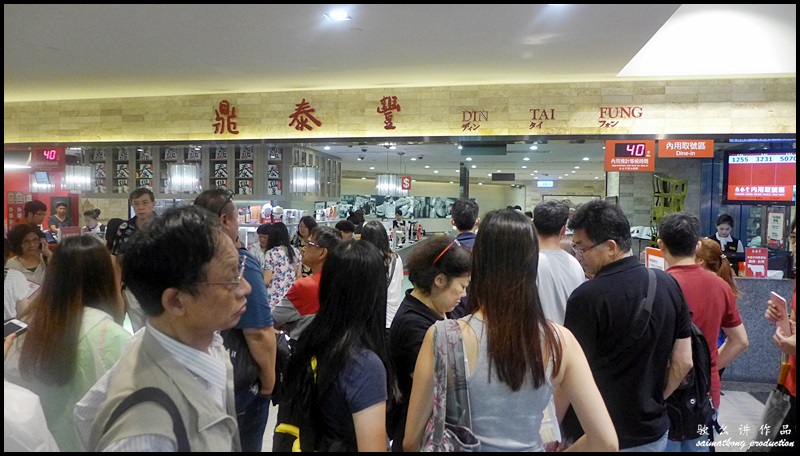 Din Tai Fung (鼎泰豐) is one of the must eat when in Taipei for its Xiao Long Bao (小笼包) (taiwanese soup dumplings) is one of the best in Taipei. Back in Malaysia, there's always a long queue outside Din Tai Fung and it's the same here in Taipei. In fact, the crowd here is bigger.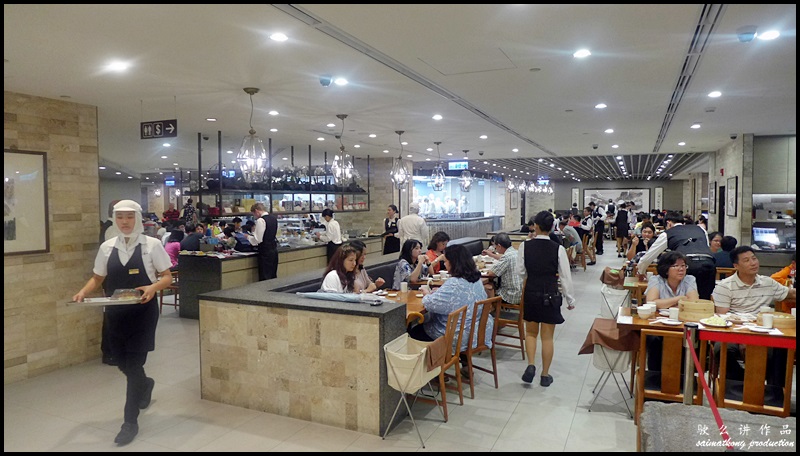 We initially wanted to go to the original branch at Xinyi Road but since we are at Taipei 101, we decided to just dine there.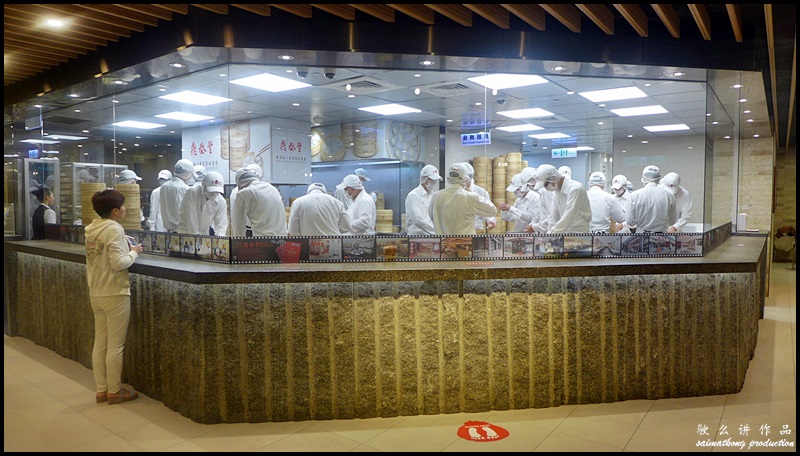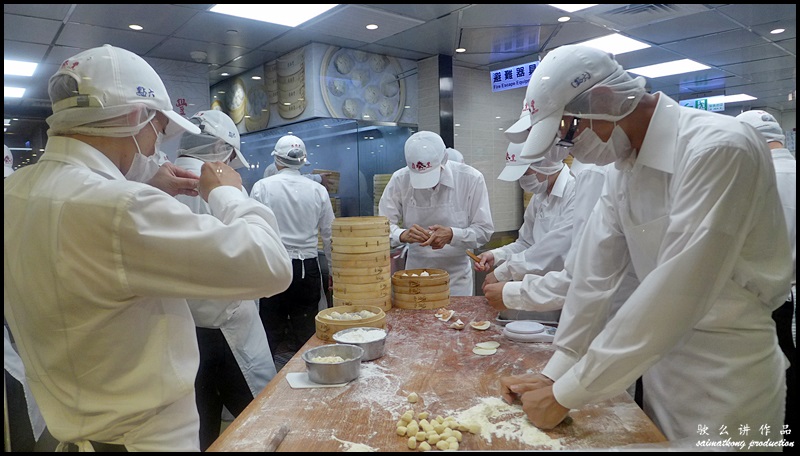 The open kitchen concept at Din Tai Fung allows you to watch the chefs in action busy wrapping the dumplings.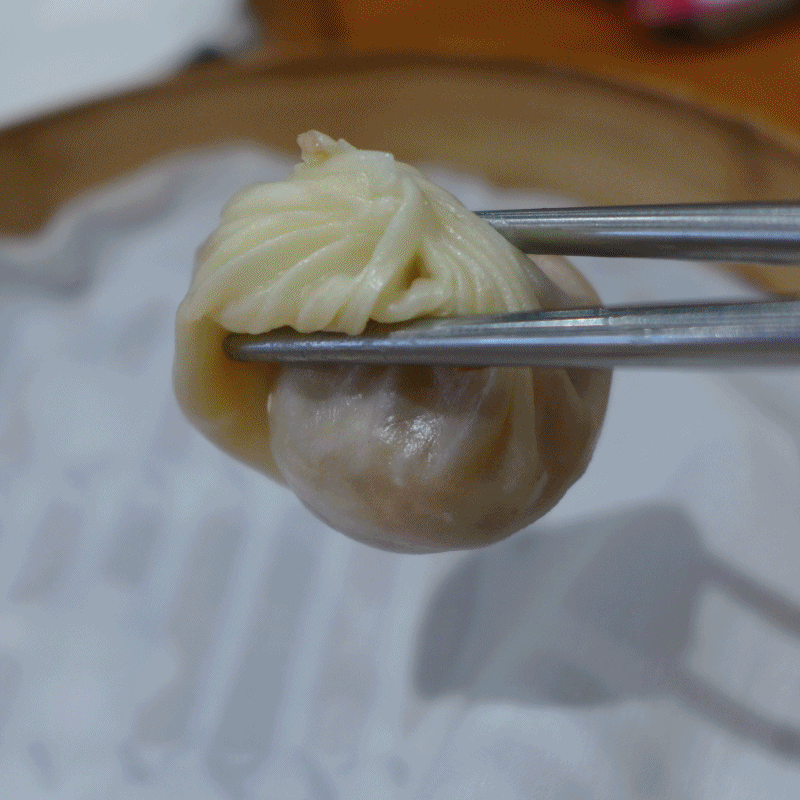 Here are some of the dishes that we ordered to share at Din Tai Fung. The dishes include xiao long bao, fried rice with pork chop, noodles with minced pork sauce, Din Tai Fung house salad and more. Everything was alright especially the pork Xiao Long Bao which was incredibly good.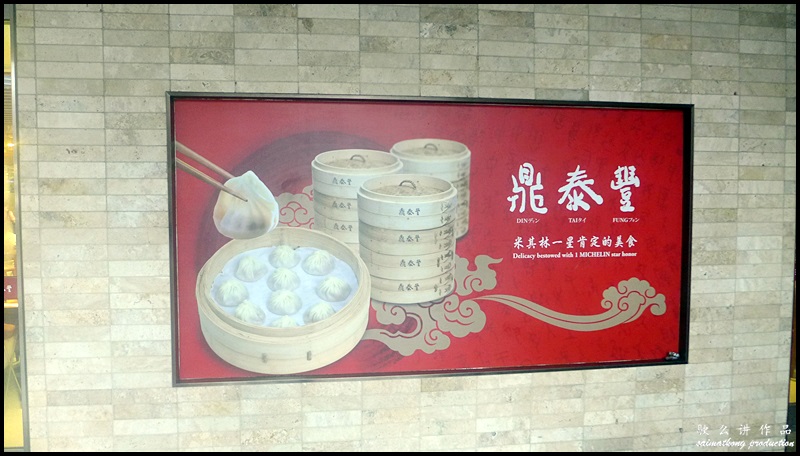 Din Tai Fung (鼎泰豐) @ Taipei 101
Address: B1, No. 45, Shifu Rd., Taipei City (Taipei 101 Mall)
Open hours: Sunday – Thursday from 11 am – 9:30 pm, Friday and Saturday and the day before holidays from 11 am – 10 pm
How to get there: Take the MRT to Taipei 101 station, follow the signs to exit at Taipei 101, and you'll see Din Tai Fung on your right as you emerge from the MRT station.
And finally, it's my turn to cut cake. It was actually my birthday and they so nice, got me a lovely birthday cake. If you're wondering its on 10th July. So email me if you wanna pass me birthday present next year ya! Hahaha
Comments
comments