I just got back from my London trip recently. London is a truly amazing city with so much to see and discover. I had a wonderful experience and I enjoyed it a lot. If you're planning a trip to Europe, I hope the itinerary & highlights of my London Trip will be useful.
Below are the amazing highlights of my wonderful London Trip which includes London must visit attractions, London travel guide, London itinerary, London must eat & London must buy :-

Watch the video in HD @ YouTube & Subscribe to my channel
London Itinerary
Day 1 : KLIA – Heathrow Airport – walk around Marylebone
Day 2 : Hyde Park – Harrods
Day 3 : Bicester Village (Bicester Village Shopping Trip from London)
Day 4 : Borough Market – Southwark Cathedral – The Shard – Westminster Abbey – Parliament Square – The London Eye – Palace of Westminster – Big Ben
Day 5 : Leicester Square – The LEGO Store @ Leicester Square – M&M's World @ Leicester Square – Chinatown London – Piccadilly Circus – Hamleys Toy Store @ Regent Street
Day 6 : London Designer Outlet @ Wembley – Westfield London @ Shepherd's Bush
Day 7 : Oxford Street (Primark, Debenhams, Selfridges, Disney Store, John Lewis & Partners, Clarks, Topshop, The Body Shop)
Day 8 : Heathrow Airport – KLIA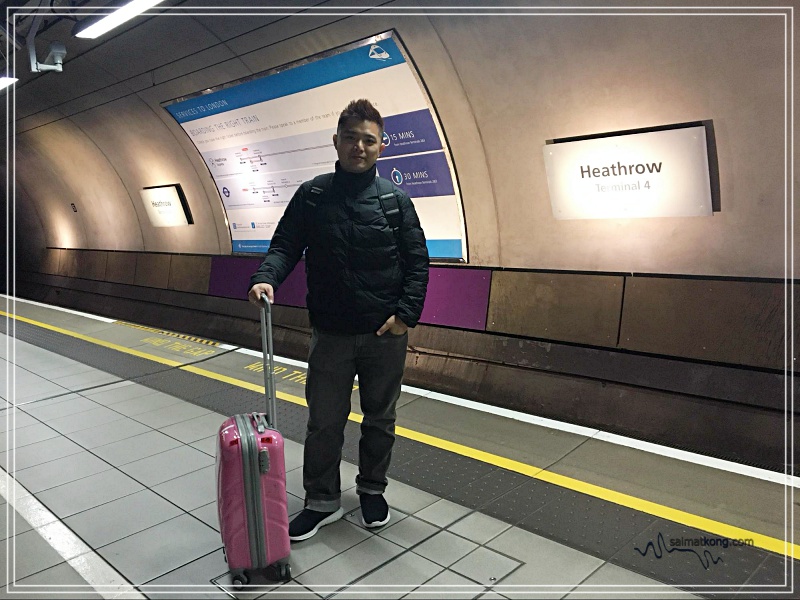 With frequent departures and only a 15 minute journey to/from Terminals 2 and 3, Heathrow Express is the most convenient and fastest way to go Central London. I got my Heathrow Express Ticket from Klook. The ride was comfortable and hassle free, I just had to scan my voucher barcode on the reader. Avoid the queue and save money with a discount for standard or first class Heathrow Express ticket here.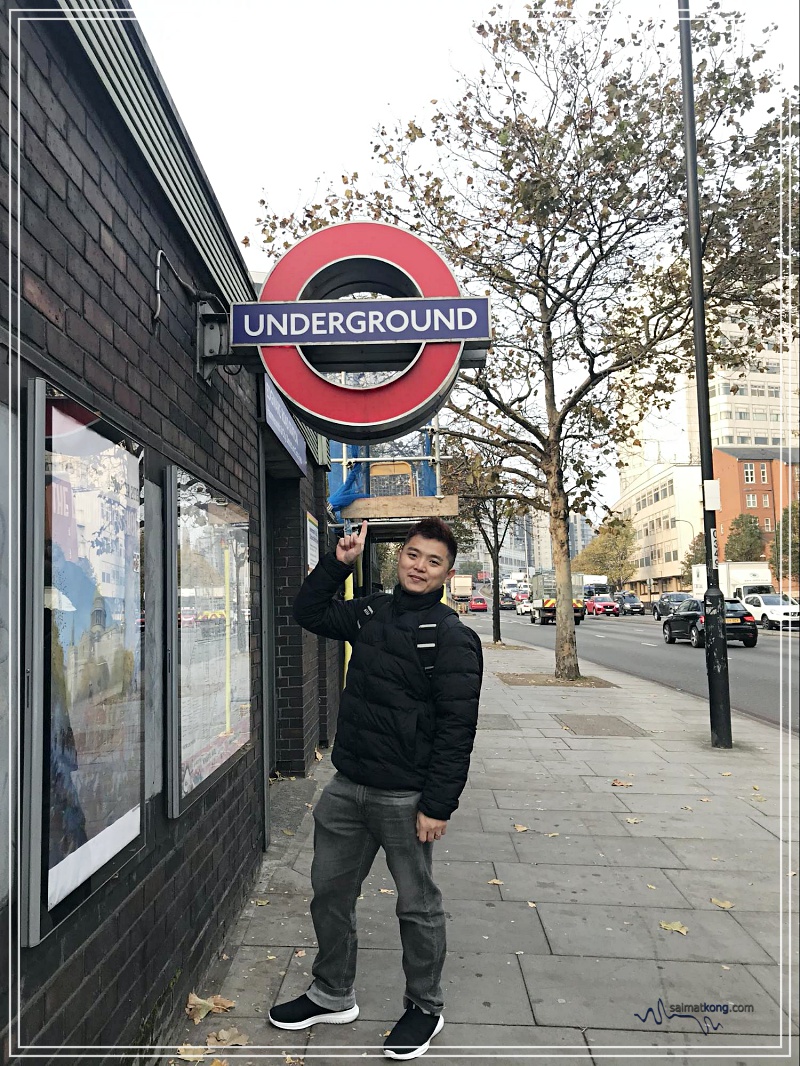 The best way to get around London is by "theTube" or London Underground coz it's the most convenient. There are other options like the taxi, bus or tram. If you don't mind a bit of exercising, cycling and walking are great ways to get around.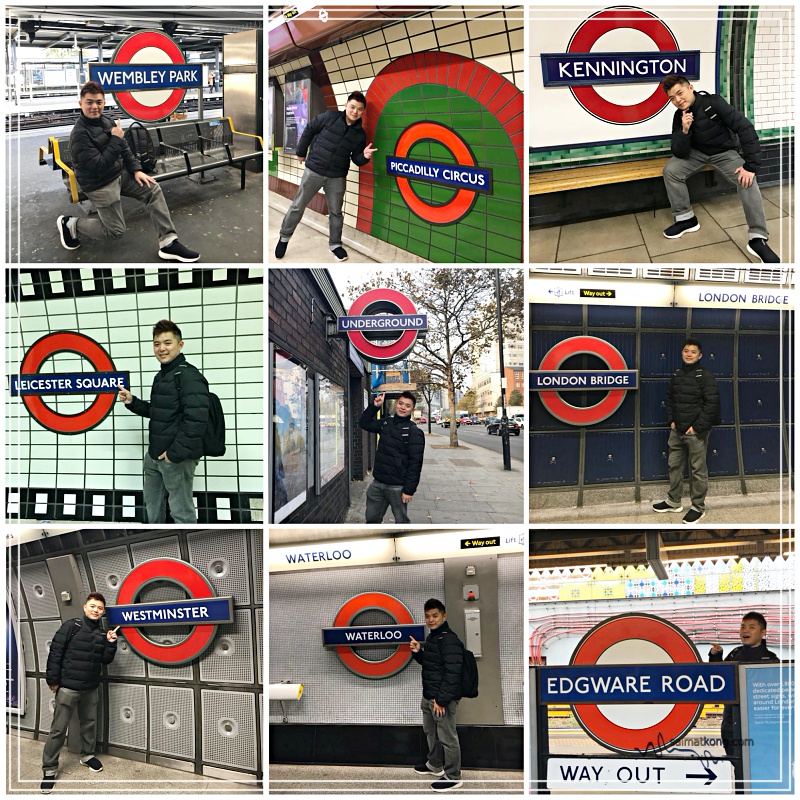 The cheapest way to travel around London is with the London Visitor Oyster Card. It's a prepaid card and can be used for all public transport in London. If you would like to purchase an Oyster Card in advance, you can do so from this link.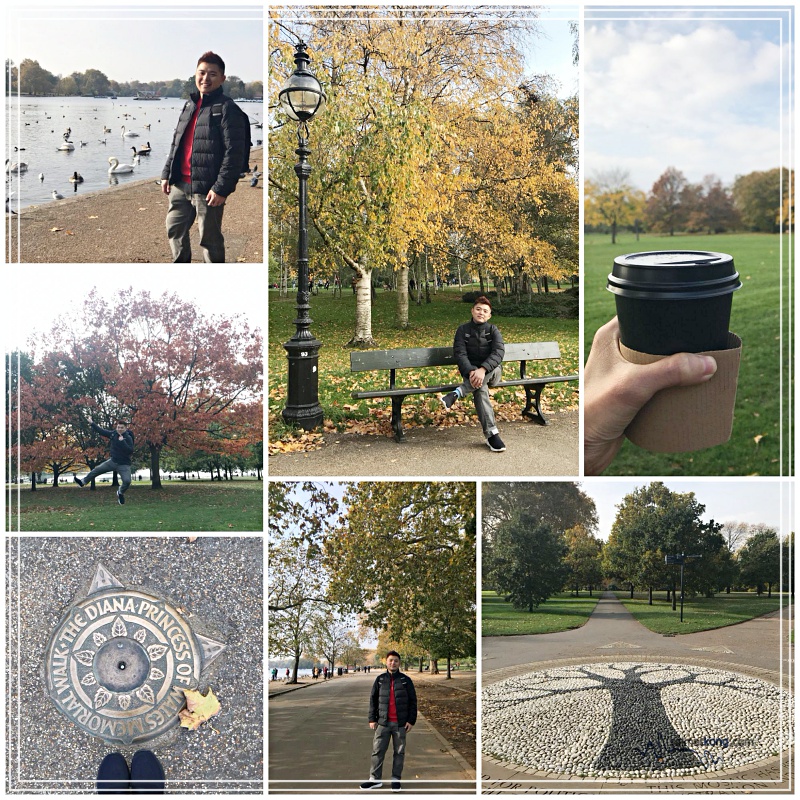 Hyde Park, one of London's eight Royal Parks is a great place to relax and unwind. I spent a day here admiring the views across the Serpentine Lake and discover various memorials, fountains and statues that are located in Hyde Park.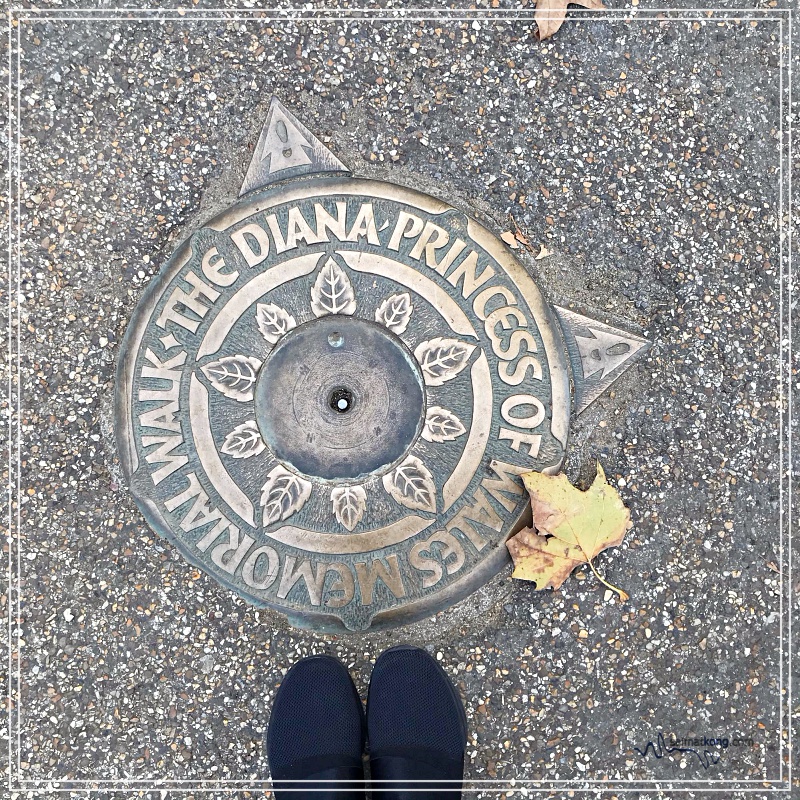 The Diana, Princess of Wales Memorial Walk is a 11km walking trail dedicated to the memory of Diana, Princess of Wales.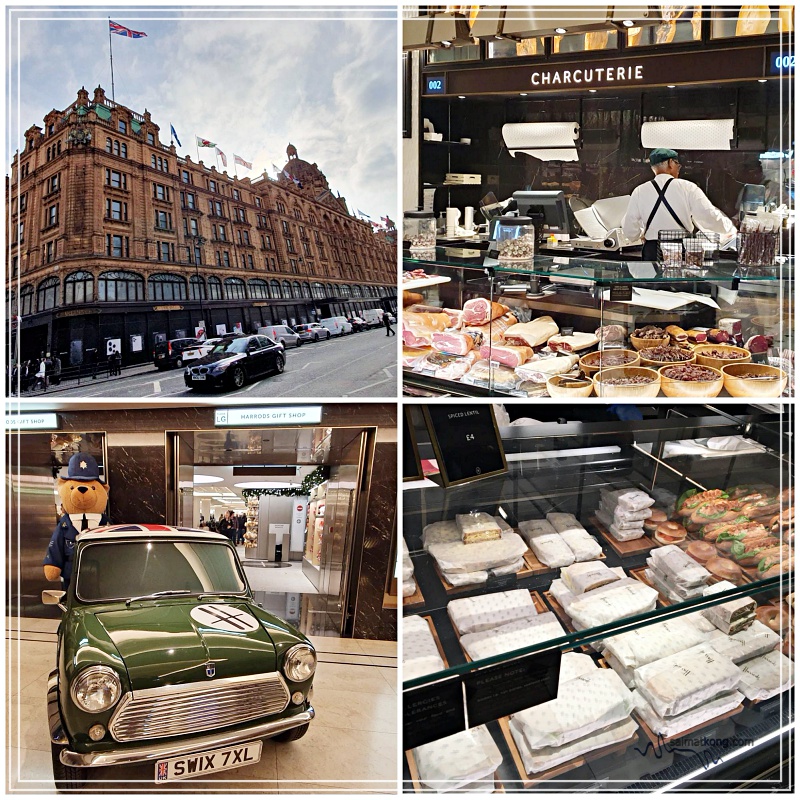 Harrods, London's most famous department store located on Brompton Road in Knightsbridge is a popular tourist attraction. If you're shopping or just taking a stroll, be sure to check out the lavishly decorated Food Hall on the ground floor. Don't forget to get a cute Harrods teddy bear from the Toy Department as they make the perfect souvenir for kids.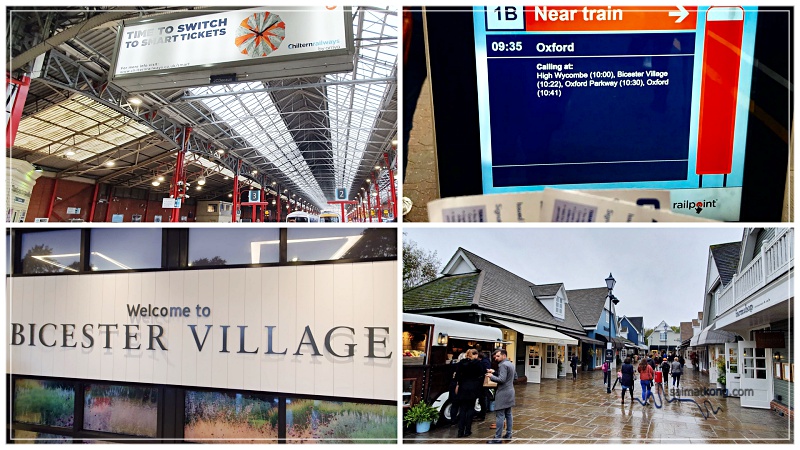 Bicester Village is a must go place for visitors to London. There are more than 160 international brands and most of the shops here offer very good discounts. Get your round trip train ticket from London to Bicester Village with a discount here.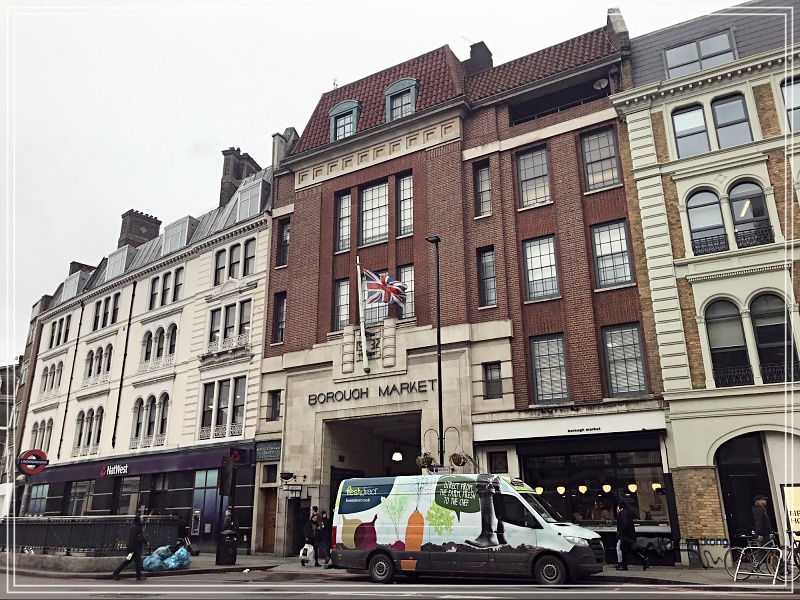 Borough Market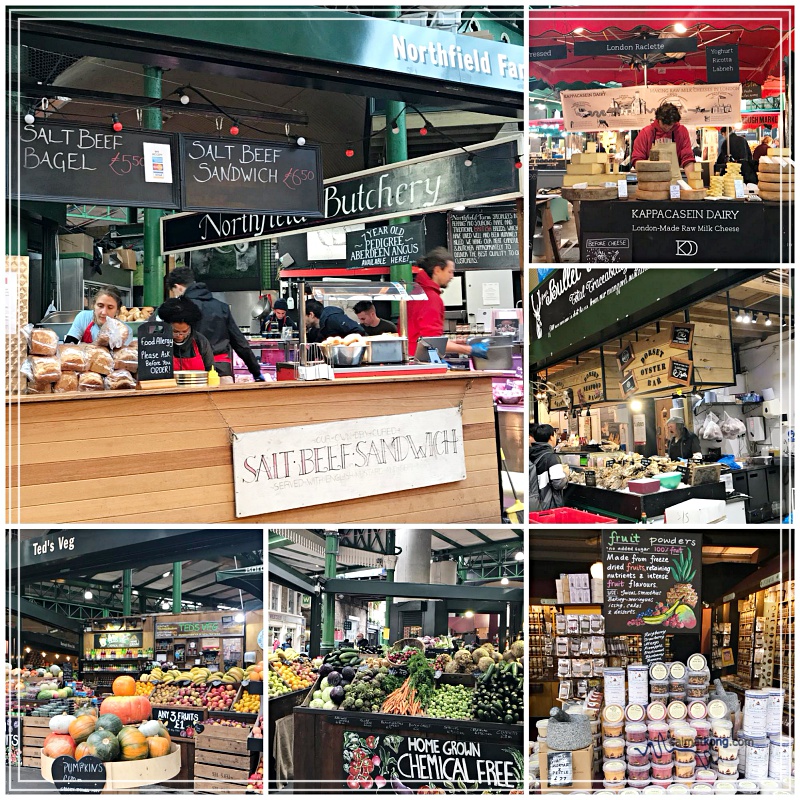 Borough Market is no ordinary and it's a must-visit when you're in London. It's one of the oldest markets in London offering a variety of fresh produce, spices, cheeses, chocolates, baked treats and delicious street food.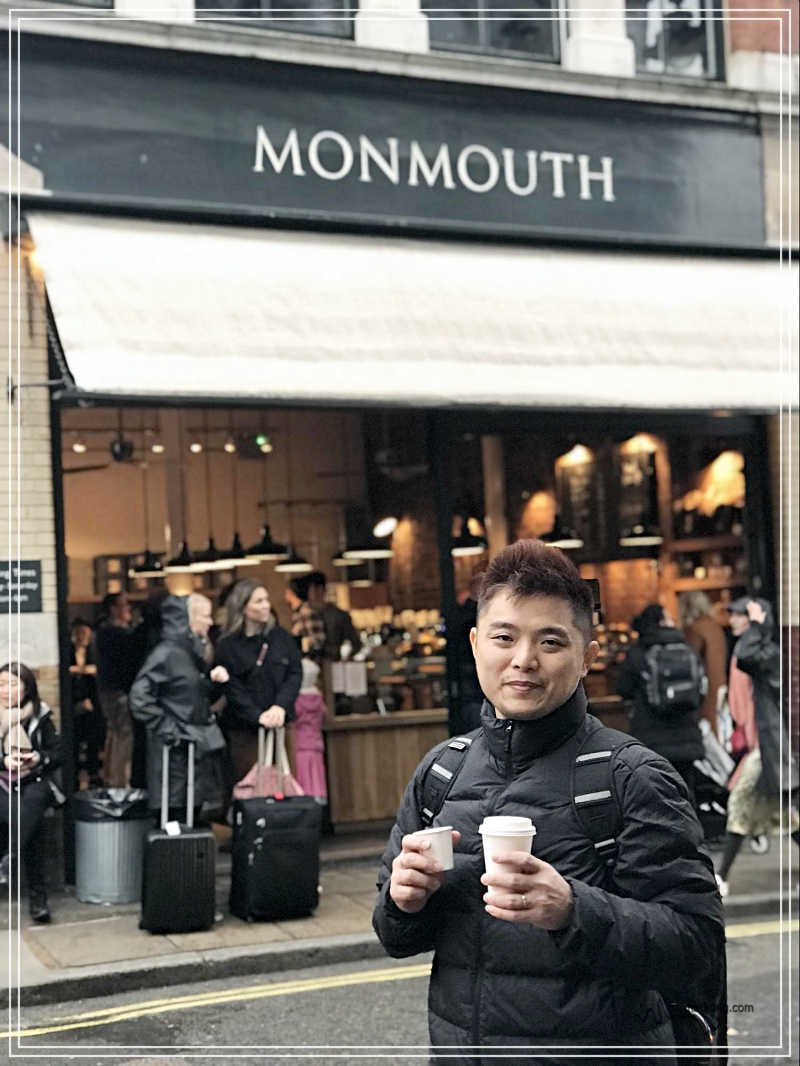 If you're a coffee lover like me, you've got to try the coffee from Monmouth Coffee Company. Also, do try the fresh cream truffles made by Sally Clarke. It's real good!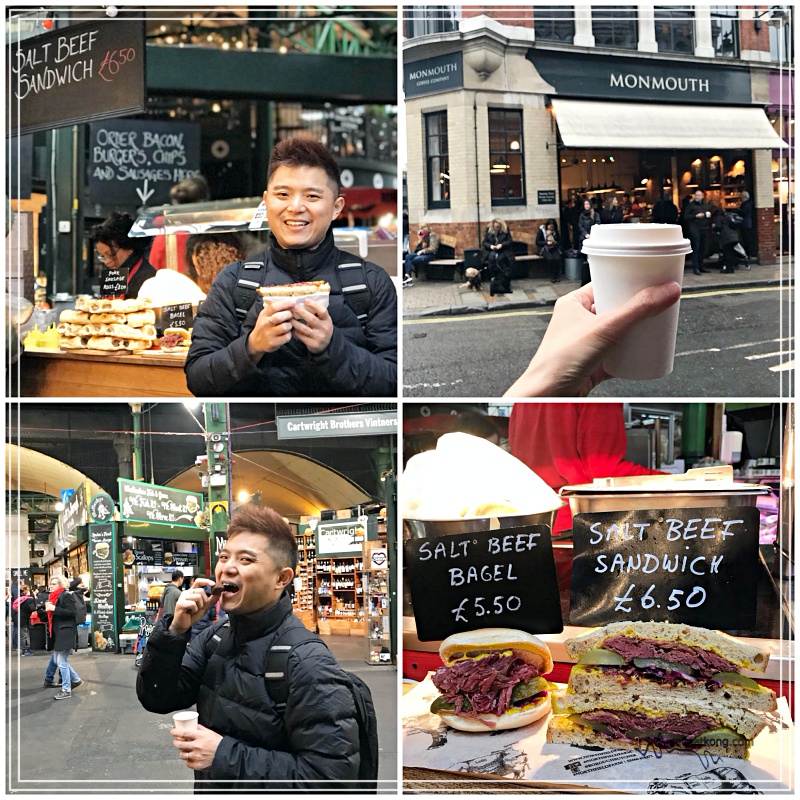 When you're visiting Borough Market, I strongly recommend you to try the salt beef sandwich which is tender, moist and very delicious. Monmouth Coffee Company is a must-visit for good coffee. If you're hungry, try Richard Haward's Oysters for they serve the freshest and tastiest oysters in London city.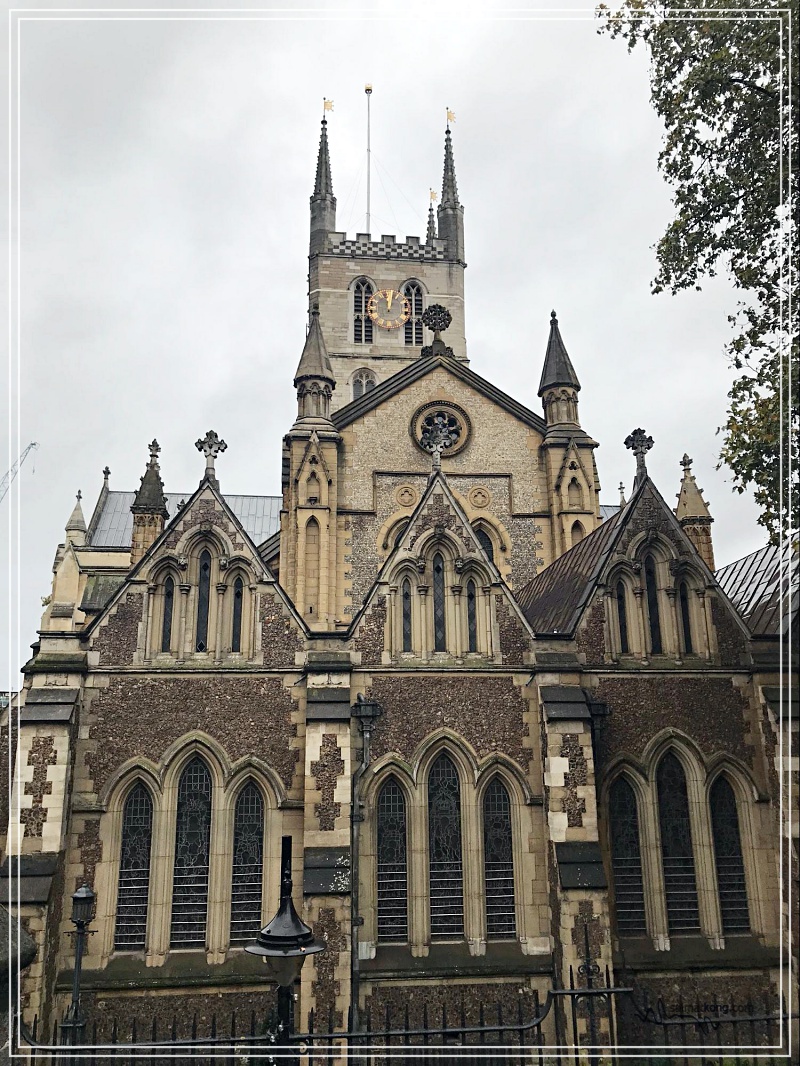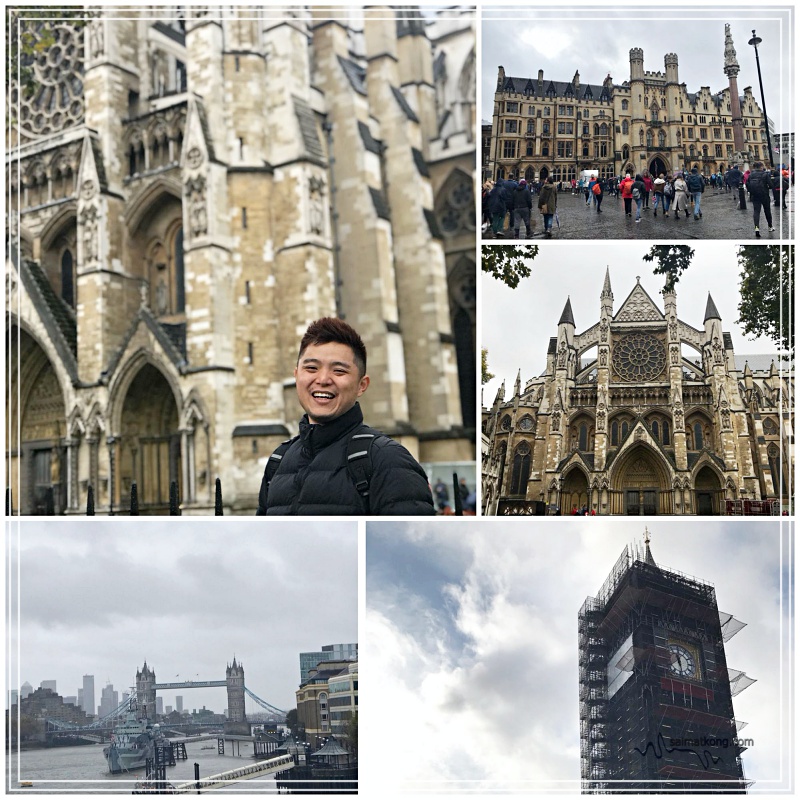 Spent a day covering some of London's top tourist attractions, including Westminster Abbey, Houses of Parliament, Tower Bridge, Big Ben and Parliament Square. I purchased my Westminster Abbey entry ticket with a discount here. I just had to show them my e-voucher to get in. It was truly an amazing experience for me; both the exterior and interior is truly beautiful.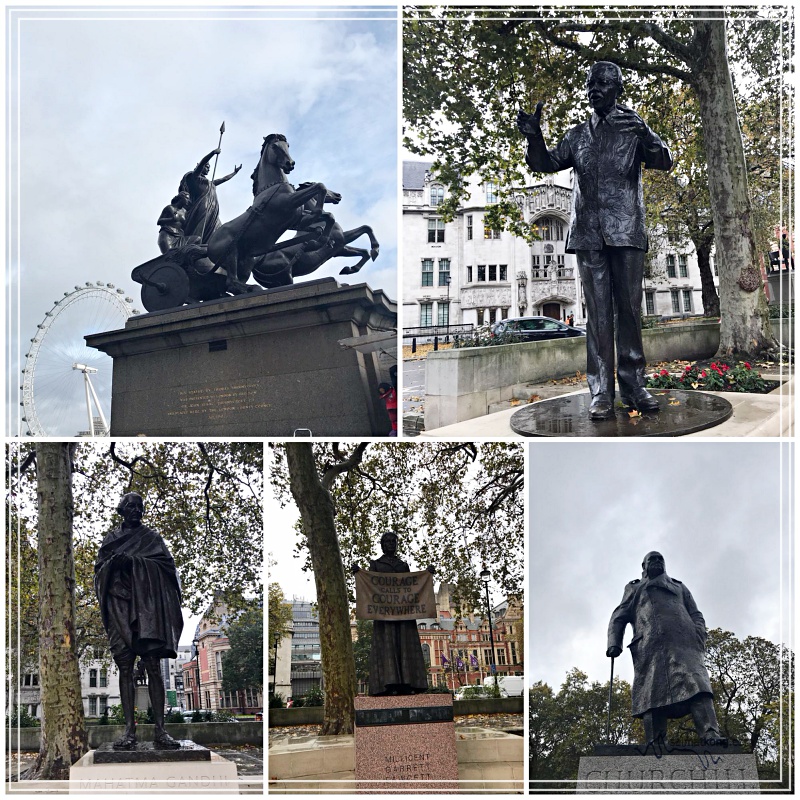 The Parliament Square contains twelve statues of British, Commonwealth and foreign political figures including Winston Churchill, Nelson Mandela, Mahatma Gandhi, Millicent Fawcett and Abraham Lincoln to name a few.
It was a great experience to be on the London Eye with breathtaking views of London city. I got the fast track London Eye entry ticket here that allows me to skip the long queue. Though the queue was long I managed to get in very fast and it was a good experience for me.
The LEGO Flagship Store at Leicester Square is possibly the biggest store anywhere in the world. There are various Lego models such as London's famous clock tower,Big Ben. Another highlight is the LEGO® Mosaic Maker where you gets the chance to get your very own, one-of-a-kind LEGO® mosaic portrait!
M&M's World at Leicester Square is the world's largest candy store with a massive range of M&M's chocolates and merchandise. The highlight is you can have your face printed on the M&M'S Milk Chocolate Candies to bring back home.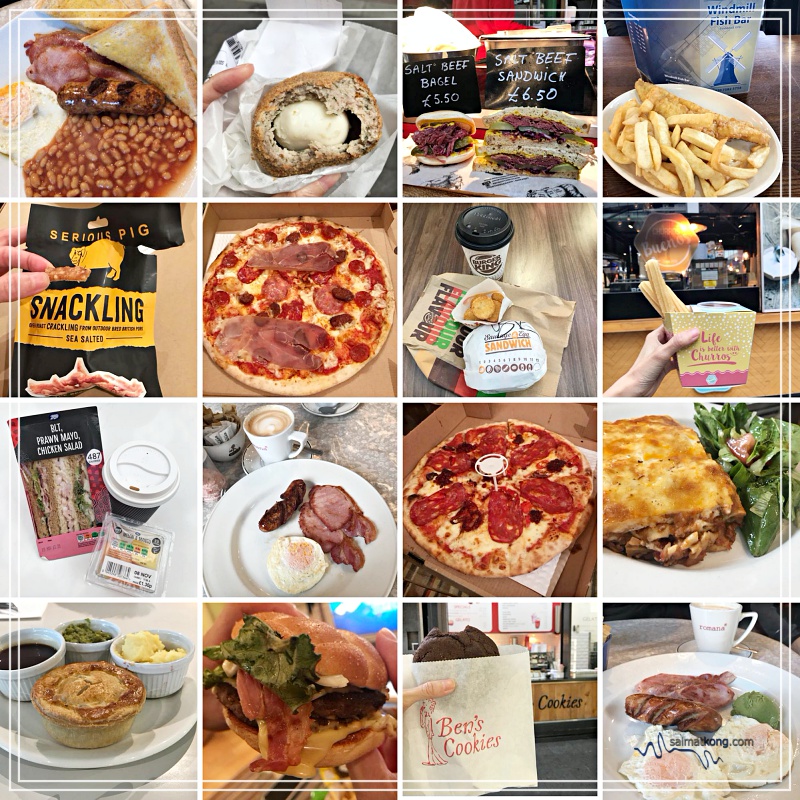 Besides coffee (a must-have for me everyday), these are some of the food I had in London which includes English breakfast (bacon, sausage, sunny side up, toast & avocado), sandwich, meat pie, scotch egg, burger, fish & chips, pizza, Ben's cookies, lasagna and etc.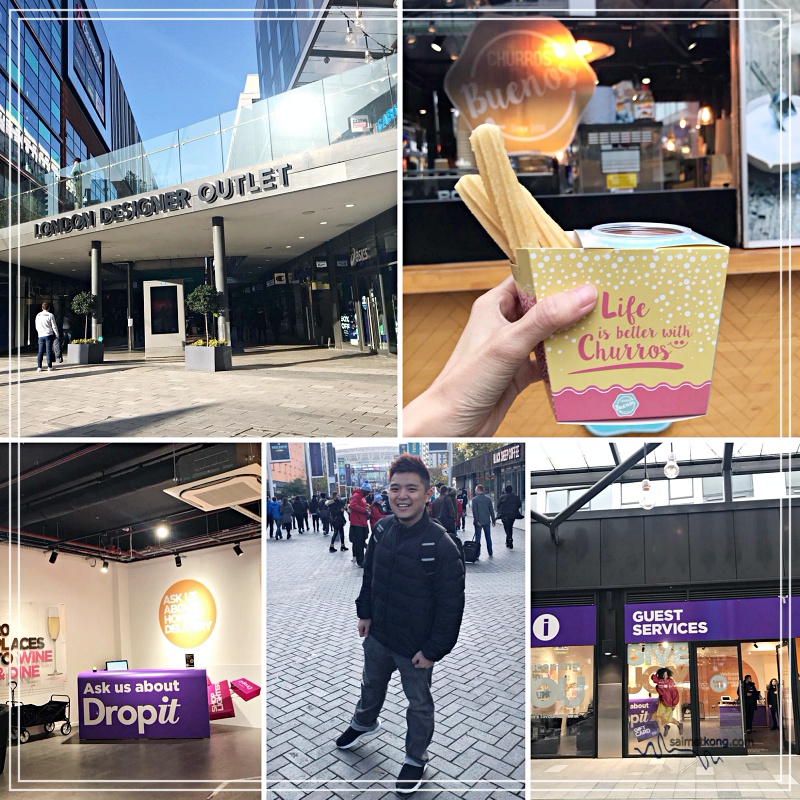 London Designer Outlet is a shopping haven with a variety of brands to shop such as Nike, Puma, GAP, H&M and Adidas to name a few. What's best is this shopping center offers free Dropit services for shoppers spending £125. This service allow shoppers to shop and enjoy a full day at the mall comfortably whilst the shopping bags will be sent to the hotel.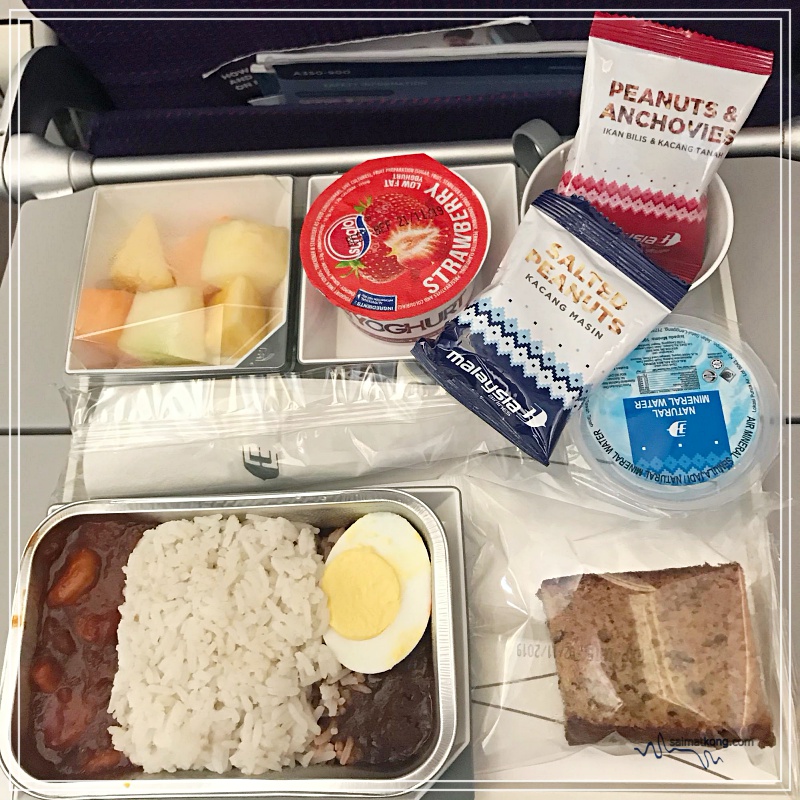 My London Trip has come to an end. Going back to tanah airku for Nasi Lemak. London is really an amazing city with breathtaking sceneries everywhere, food is delicious and there are so many places to explore & discover. Can't get enough of London. I'll definitely be back for sure!
Comments
comments