One of the must-do when you're visiting Hong Kong (香港) is eating at Dai Pai Dong (大 牌 檔) coz it's a good way to experience what Hong Kong's culture is like. For those who don't know, dai Pai dong are open-air street food stalls serving delicious cooked food.
Whats it's like eating at dai pai dong? You get delicious food at a cheaper price but you probably have to share a table with strangers especially during peak hours.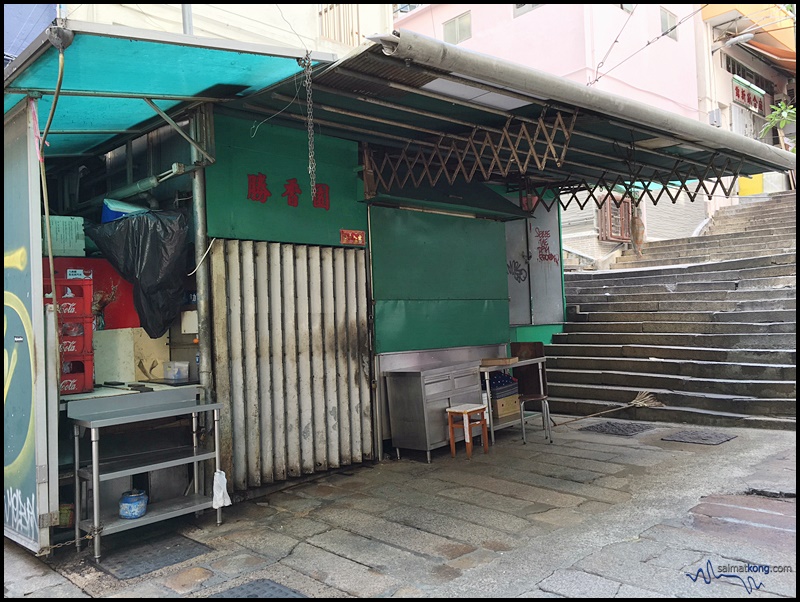 For breakfast, we thought of trying Sing Heung Yuen (胜香园), a dai pai dong at Central which is famous for nissin noodles in tomato broth and crispy toast with condensed milk. Unfortunately it was closed for Easter holidays 🙁
Sing Heung Yuen (胜香园)
Address: 2, Mee Lun Street, Off Gough Street, Central, Hong Kong
Opening hours: Mon-Sat, 8am to 5.30pm; Sun, closed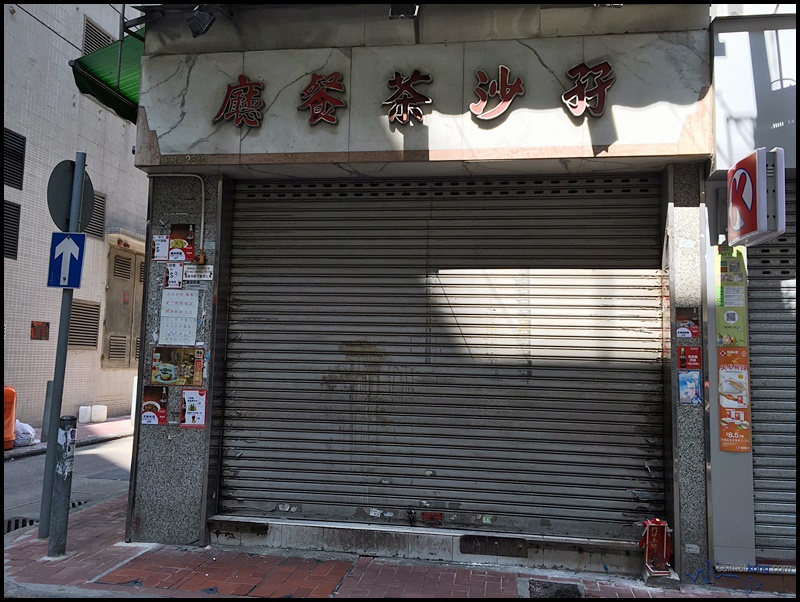 When Plan A fails, go for Plan B right? We decided on Ma Sa Restaurant (孖沙茶餐廳), a cha chaan teng famous for char siew rice with 3 eggs in Sheung Wan. Unfortunately, the restaurant was closed for Easter holidays 🙁
Ma Sa Restaurant (孖沙茶餐廳)
Address: G/F, 23 Hillier Street, Sheung Wan, Hong Kong
Opening Hours: 8am – 6pm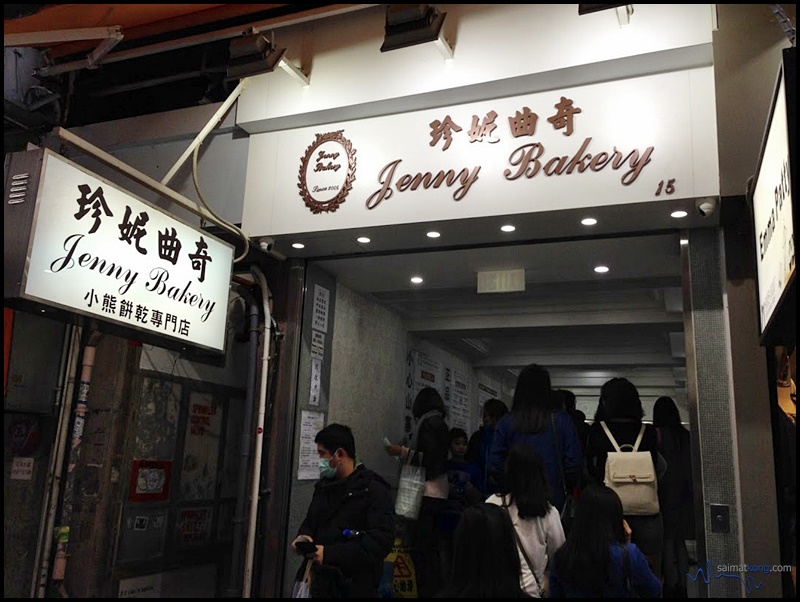 Since Jenny Bakery (珍妮曲奇) is just nearby, we dropped by to grab some butter cookies. Lucky for us coz the queue wasn't that long and hence we manage to get our butter cookies very fast 🙂
Jenny Bakery (珍妮曲奇)
Address: 15 Wing Wo Street, Sheung Wan, Hong Kong
Tel: +852 2524 1988
Opening Hours: Tues-Sun, 10am – 7pm
Website: www.jennybakery.com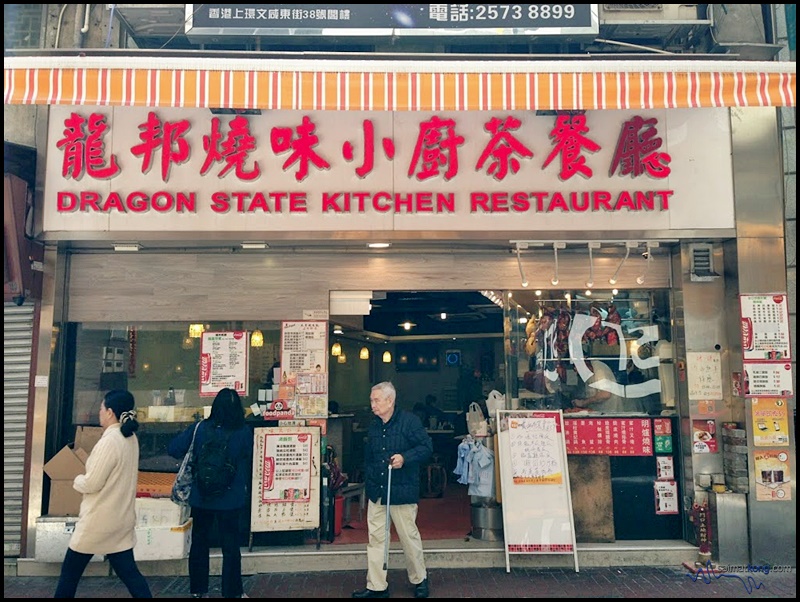 After buying the butter cookies from Jenny Bakery, we walked over to Dragon State Kitchen Restaurant to have our brunch.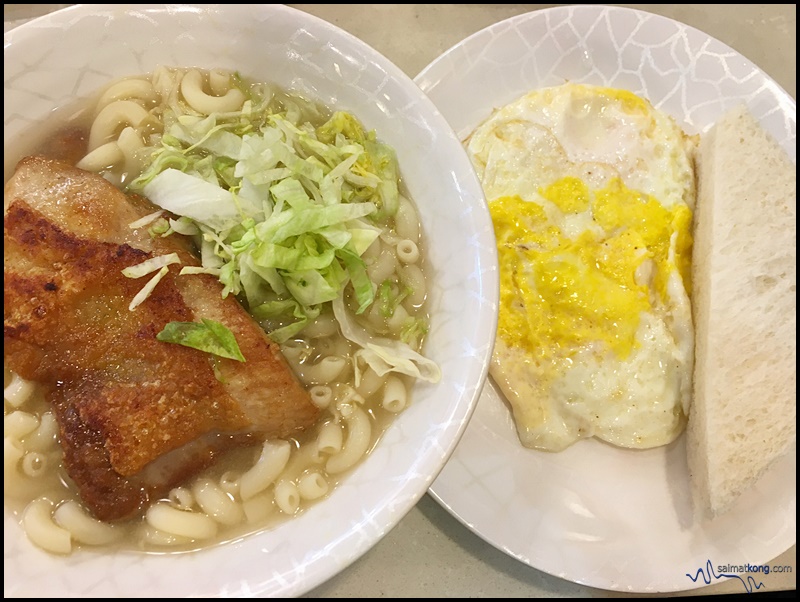 I ordered the breakfast set which comes with macaroni with pork chop in clear broth and toast with omelette and lemon tea.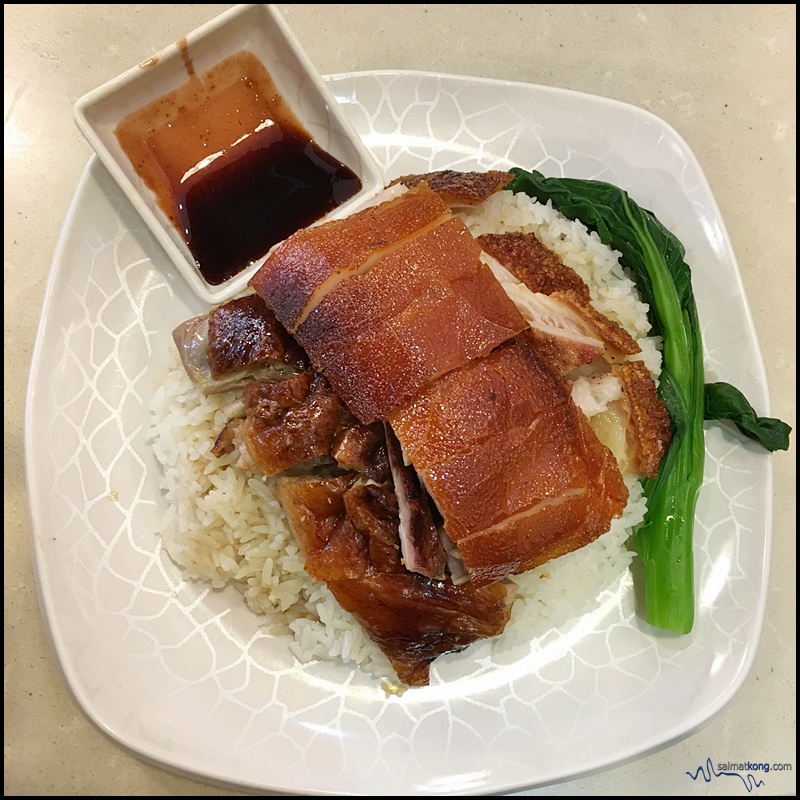 Wifey had Three Treasures rice (三寶飯) which consists of suckling pig, roasted pork & roasted duck. I tried a bit and it was good.
Dragon State Kitchen Restaurant (龍邦燒味小廚荼餐廳)
Address: Shop 38B, Bonham Strand (at Hillier St), Hong Kong
Tel: +852 2342 3189
Opening Hours: 8am – 11pm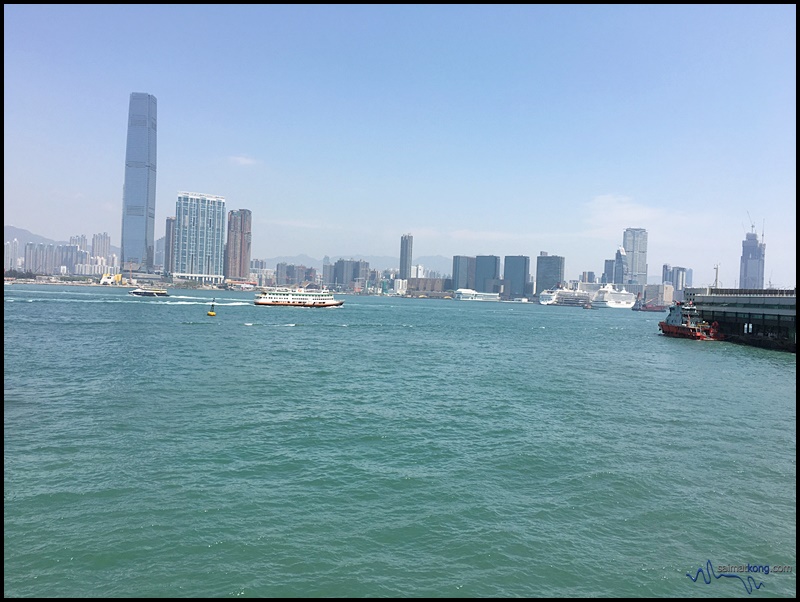 After our scrumptious brunch, we walked over to Central Pier No.5 to board a ferry to Cheung Chau (長洲) for a short day trip. It only takes about 30mins to reach the island from the Central Pier.
I'll be writing a separate post on our Day Trip to Cheung Chau 長洲 Coz we took lots of photos there. I'll also write about food to eat in Cheung Chau and attractions in Cheung Chau. Stay tuned for my next post!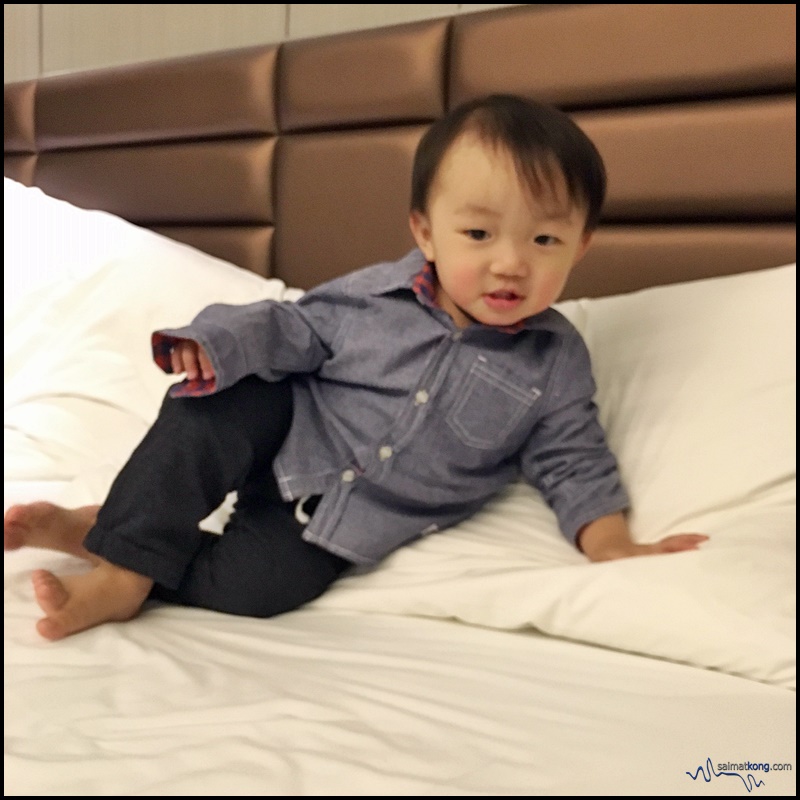 We went back to hotel to take a rest first before heading out for dinner at Mido Cafe. Aiden's still very energetic after our day out at Cheung Chau.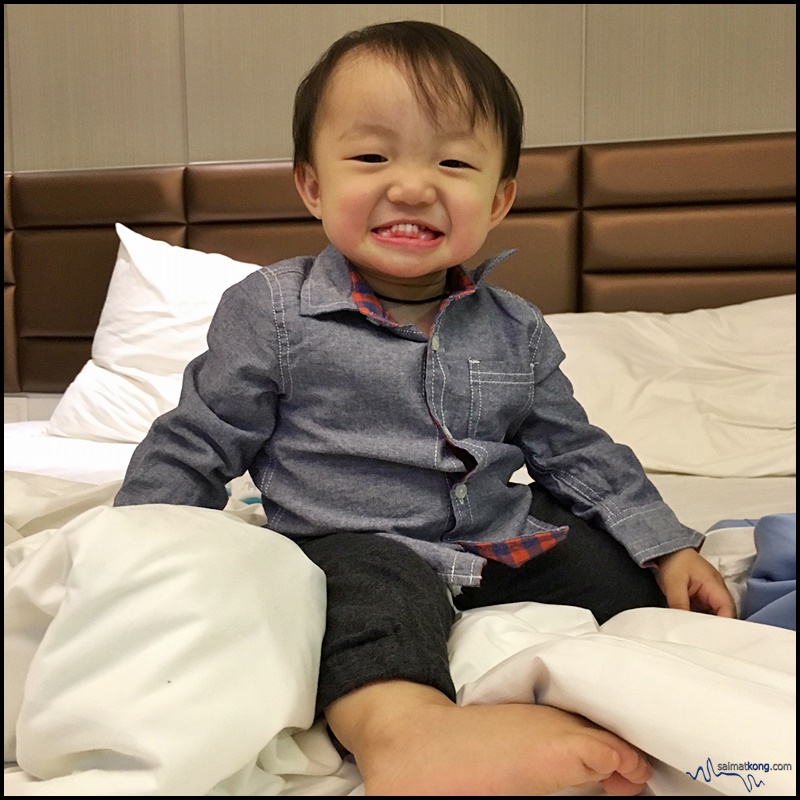 Look at Aiden's rosy cheeks – it's probably due to sunburn :/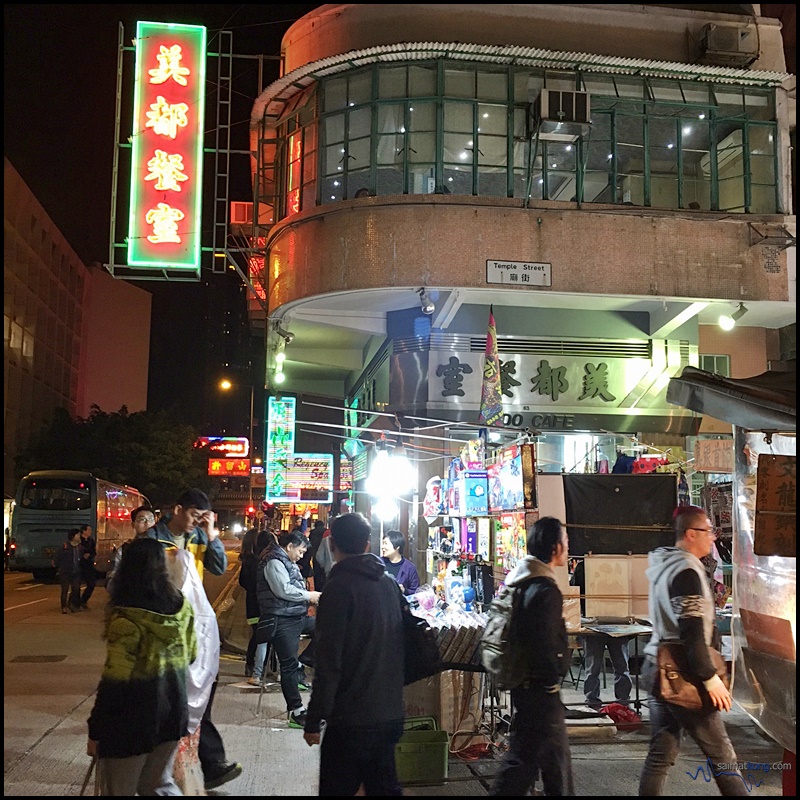 We tried Mido Cafe (美都餐室) during our previous HK trip and we decided to re-visit Mido Cafe again Coz we missed the food there.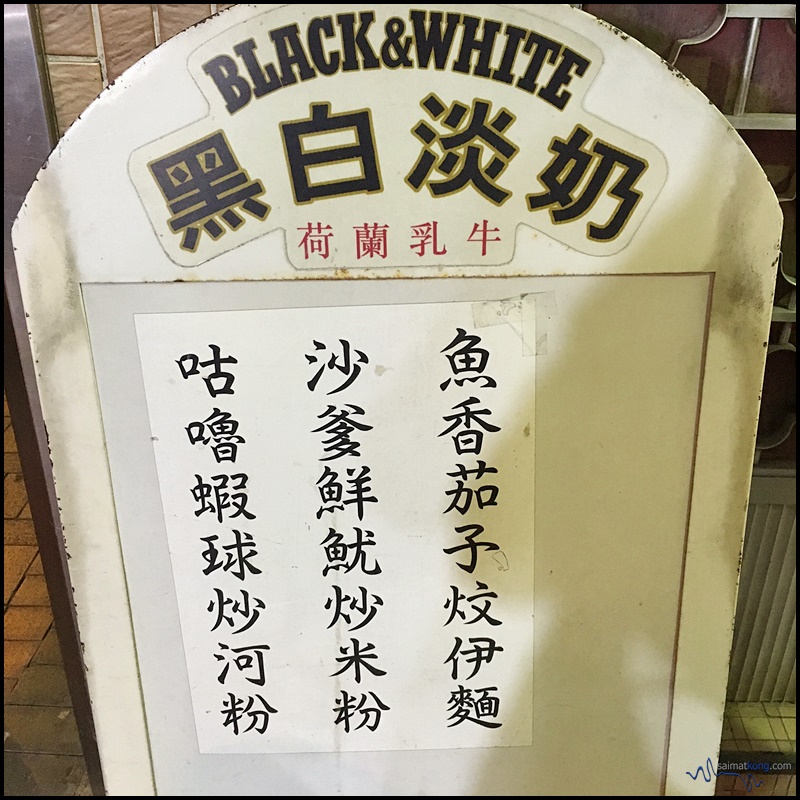 Not sure what to order? You can order their Today's Special!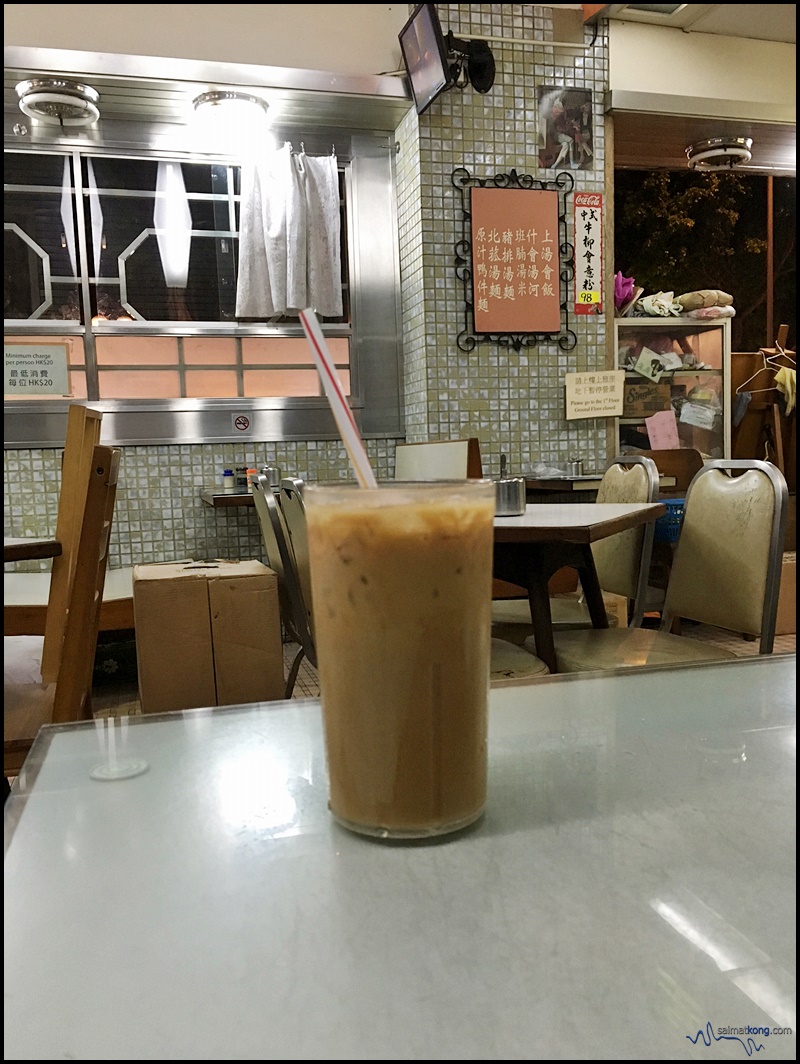 When in Hong Kong, you gotta try Hong Kong-style Milk Tea (港式奶茶).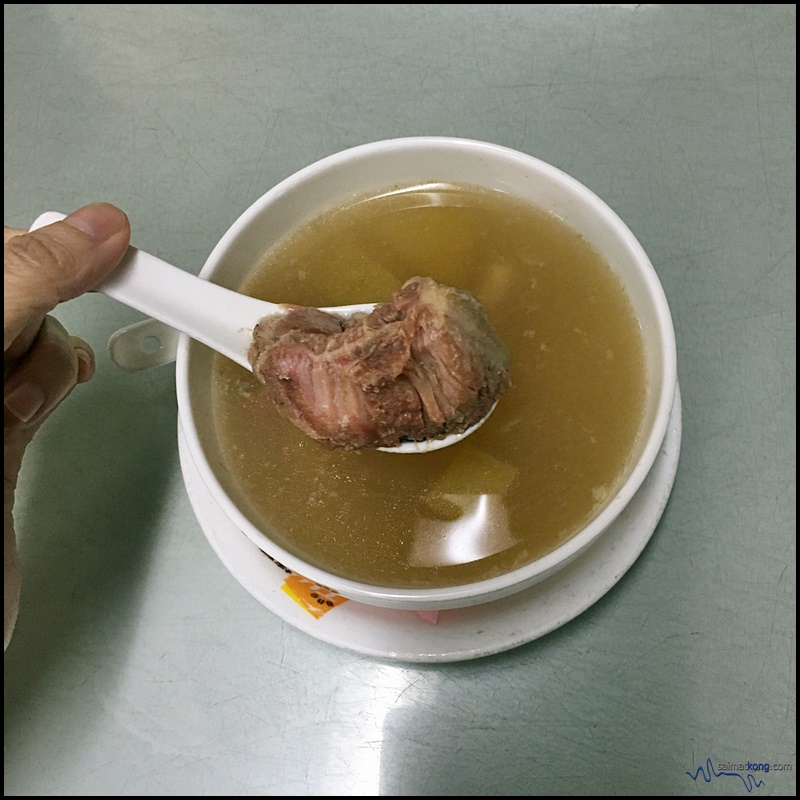 Ordered Soup of the Day. It was mediocre at best.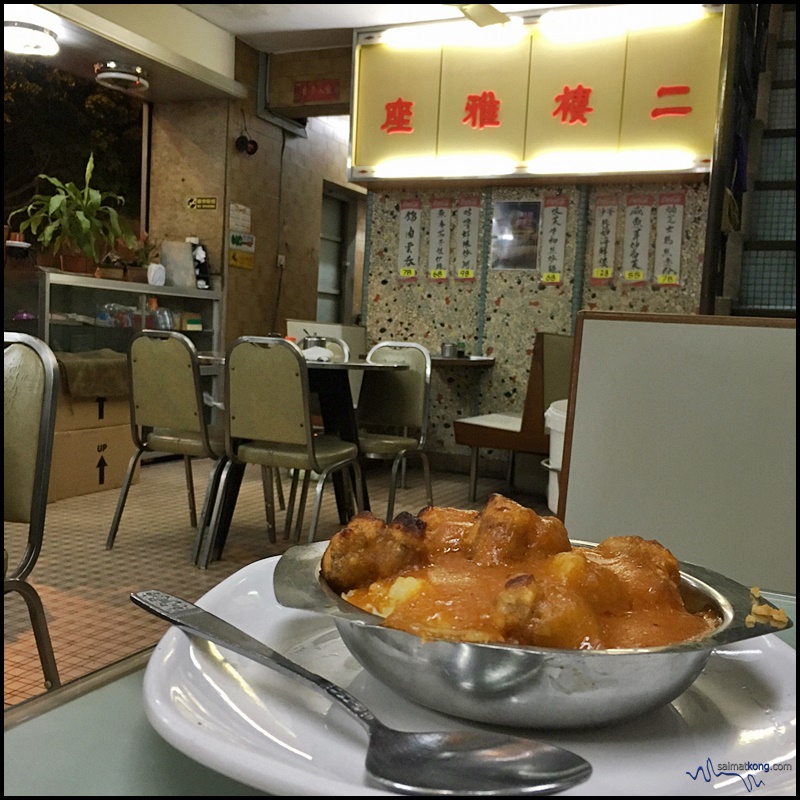 This baked pork ribs rice with tomato sauce is Mido Cafe's signature dish. It's superbly delicious that I feel like ordering another one.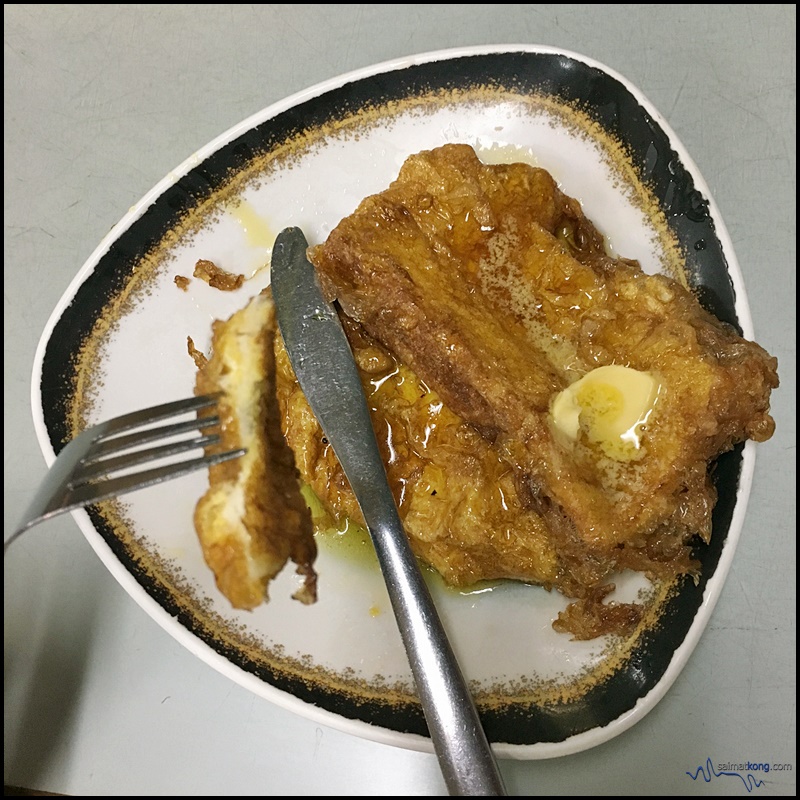 Absolutely love the French toast (法蘭西多士) – it's sweet, fluffy, crispy, buttery and superbly delicious!
Mido Cafe (美都餐室)
Address: 63 Temple Street, Yau Ma Tei
Tel: +852 2384 6402
Opening Hours: 10.00am – 9.00pm
Watch Youtube : Hong Kong 2016 Day 3 ~ 香港旅遊行程第三天
You can check out the full Hong Kong 2016 Travel itinerary here. Stay tuned to my Hong Kong 2016 Day 4 post 🙂
—
You can subscribe to
my blog, follow me on Facebook, follow Instagram, follow Twitter and Youtube for more updates!
—
Comments
comments