I used to travel all the way to Kajang just to eat the famous and delicious satay. Now, there's no need to do so coz Sate Kajang Hj Samuri have branches in various locations which is very convenient for us to satisfy our cravings for Kajang Satay.
We dropped by Sate Kajang Hj Samuri outlet in Damansara Uptown coz the wife was craving for satay. The Sate Kajang restaurant is located along the same row as Damansara Uptown Hokkien Mee and facing the Uptown Tower in Damansara Uptown.
Their simple food and drinks menu is on the wall. They serve quite a variety of sate here – Chicken, Mutton, Rabbit, Deer, Beef and Fish meat.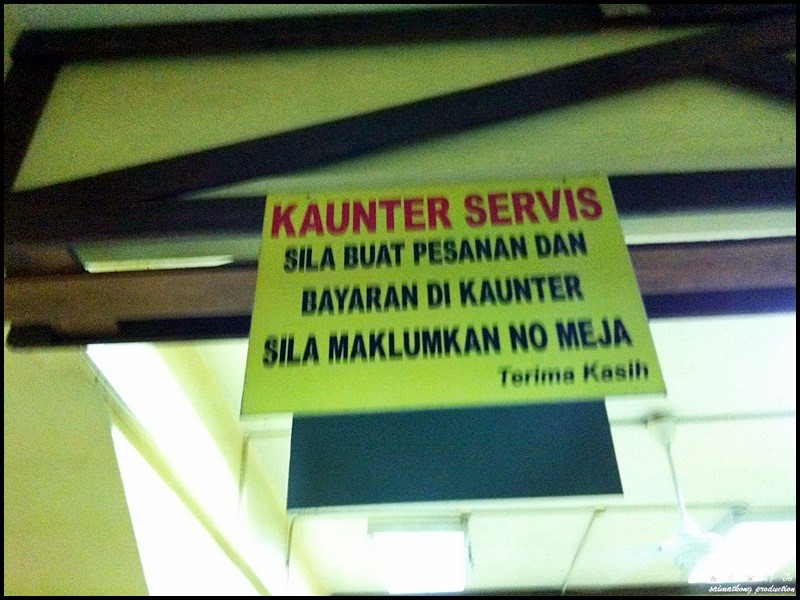 Sate Kajang Hj Samuri is a self-service watery. You need to make your order and pay at the cashier counter first. Just order the quantity of satay sticks you want, the variety and let them know your table number as a waiter will serve you the satay.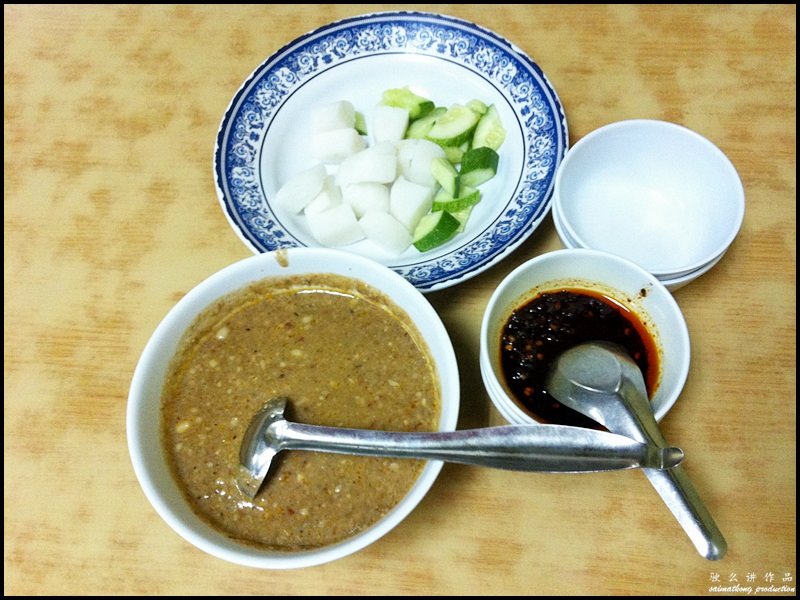 The peanut dipping sauce for the satay.
At Sate Kajang Hj Samuri, they provide a separate bowl of sambal chili to be mixed into the peanut sauce. The reason for serving the peanut sauce and the sambal separately is for you to adjust the level of spiciness. Thus, even kids can enjoy the peanut sauce here 😀
10 sticks of Chicken Satay (RM0.80 each) & 2 sticks of Fish Satay (RM0.80 each) with a plate of cucumber and 1 Nasi Impit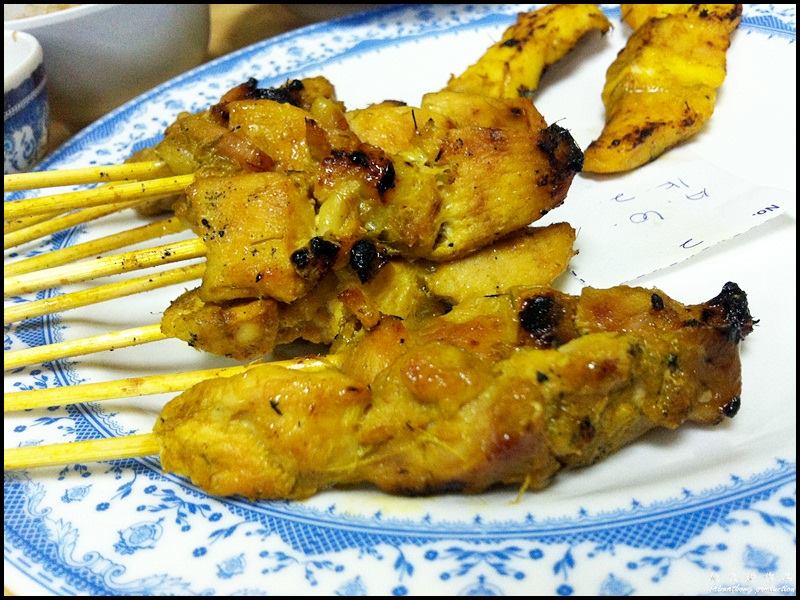 Chicken Satay
The sate meat here is plump and juicy with a little burnt bits on the skin. I like the satay here coz there's a piece of fats in the middle part of the satay. The satay outside are either too dry or has too much fats.
Fish Satay
It's my first time trying Fish Satay. Taste wise, I would say it's not bad. Something different from the usual satay that we have.
Verdict: Look no further than Sate Kajang Hj Samuri in Damansara Uptown to satisfy your cravings for delicious satay in PJ. There are many choices from chicken, beef, venison, rabbit and mutton. Remember to order Nasi Impit or ketupat to go with your satay. Their peanut sauce dipping sauce with sambal is really good that you'll ask for extra!
Sate Kajang Hj Samuri @ Damansara Uptown
Address: 79, Jalan SS21/37, Damansara Uptown, 47400 PJ
Tel: 03-7710 5318
Opening Hours: Saturday to Thursday 11am – 12am; Friday 3pm – 12am
Signature Dishes: Beef Satay, Fish Satay, Chicken Satay, Nasi Impit, Rabbit Satay, Beef Tripe Satay, Venison Satay, Mutton Satay
Comments
comments