My usual place to go for Sang Har Mee is Restaurant Green View @ SS2, PJ. This round, we're heading to a new place which slightly far, all the way at Batu Caves not for Sang Har Mee but for Sang Har Hor Fun! Don't be surprise coz foodies' are willing to travel everywhere for good food. Hahaha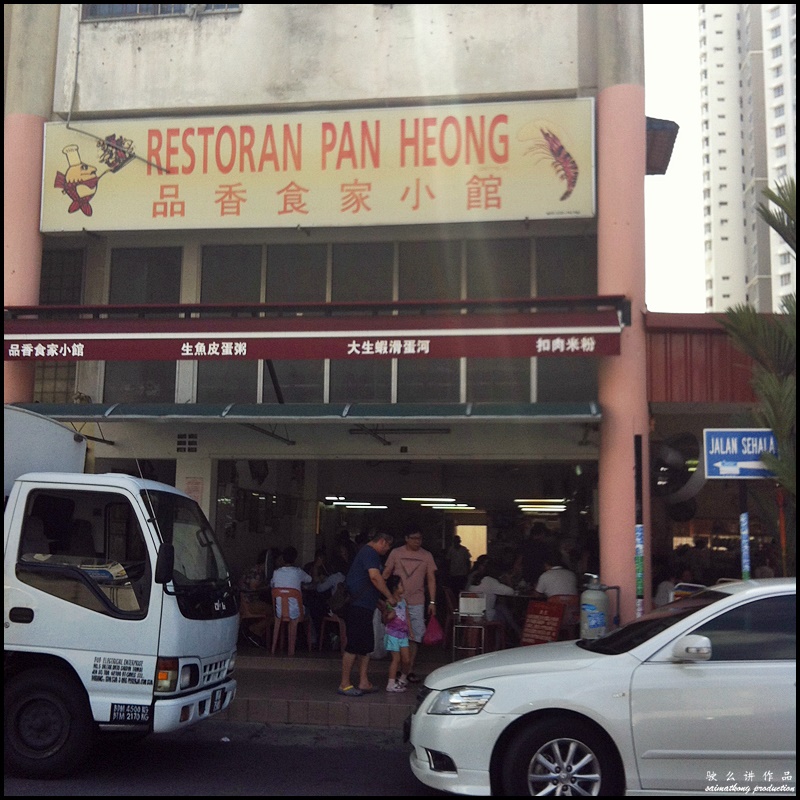 It's quite easy to spot Restoran Pan Heong coz it occupies a corner lot at Medan Batu Caves and it's always packed with people waiting outside for tables.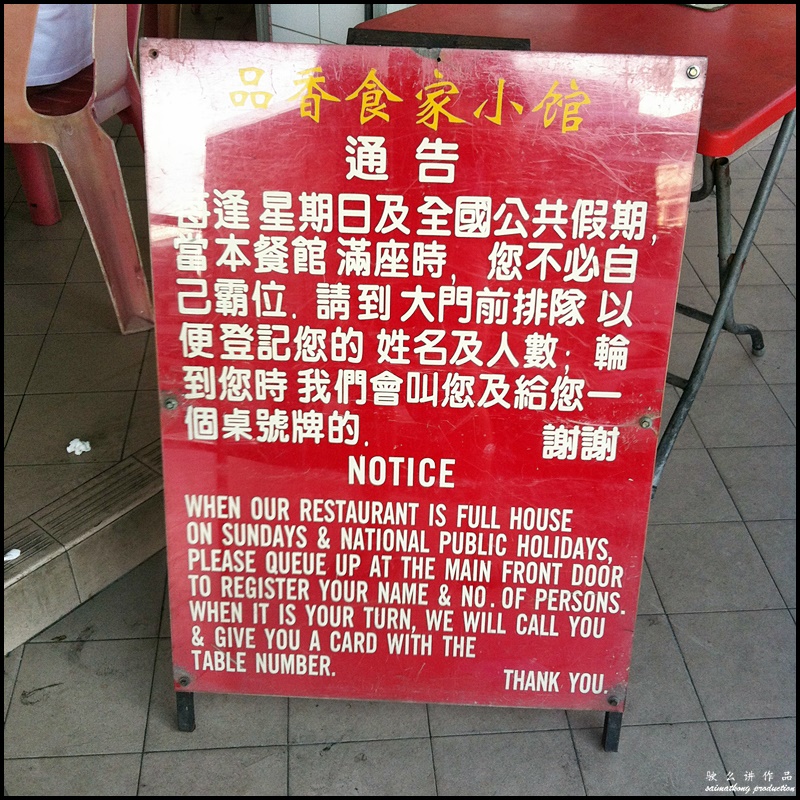 Do come early on weekends or public holiday or else you'll have to register your name with the number of pax and wait for your turn for tables.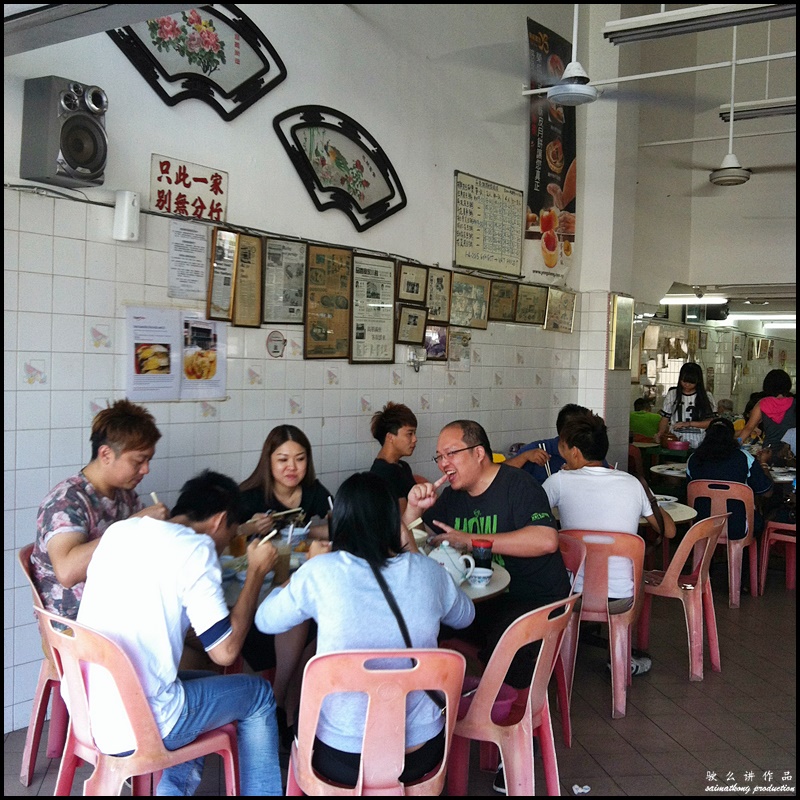 The restaurant has a simple interior where diners can enjoy tasty food in a comfortable environment with your family and friends.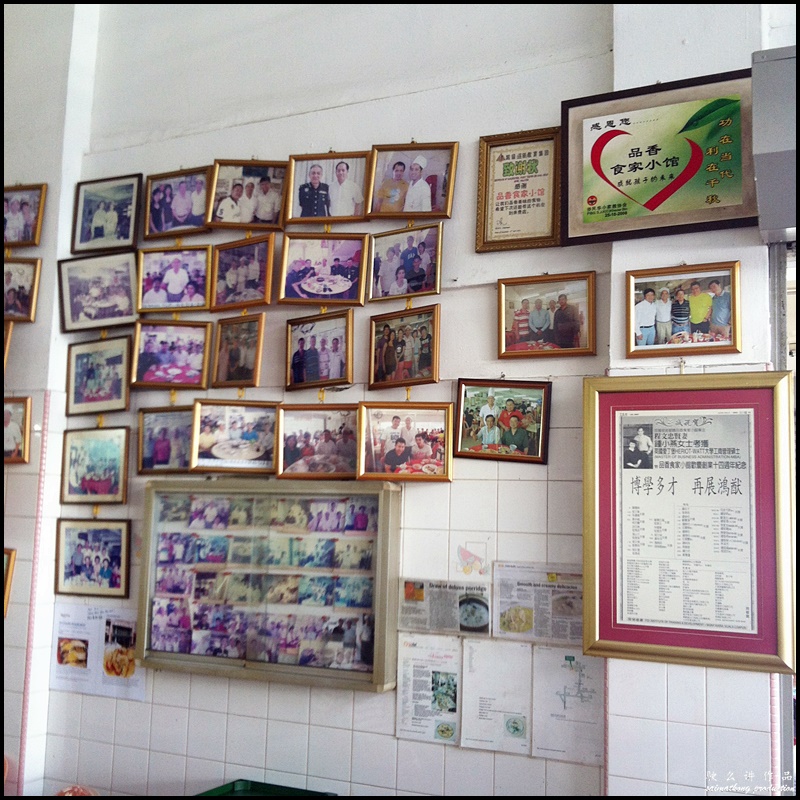 The Wall of Fame – photos of famous celebrities and politicians that have visited this restaurant.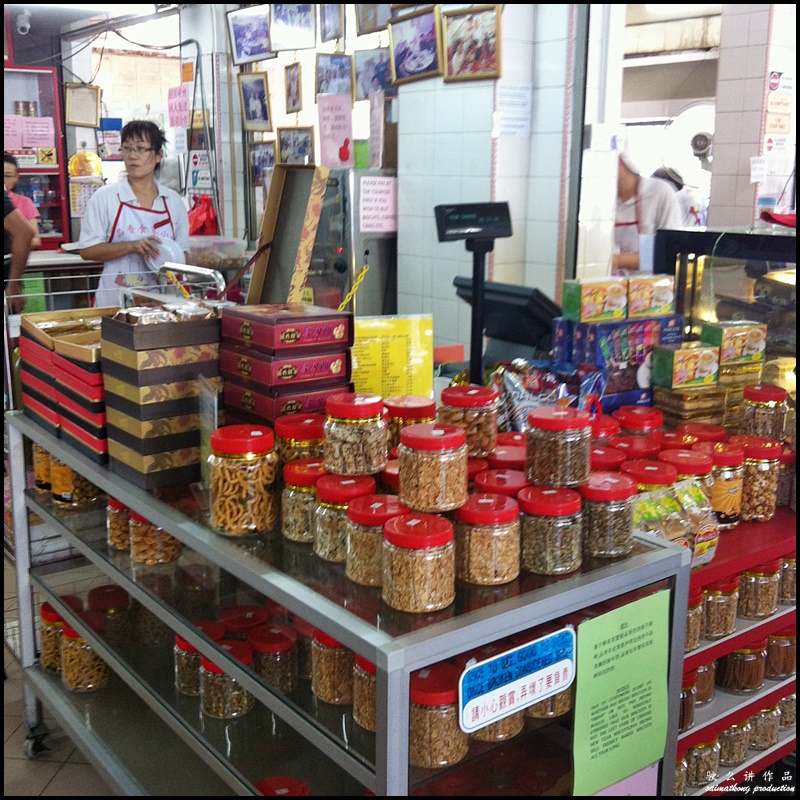 There's a counter selling a variety of cookies, biscuits and pastries.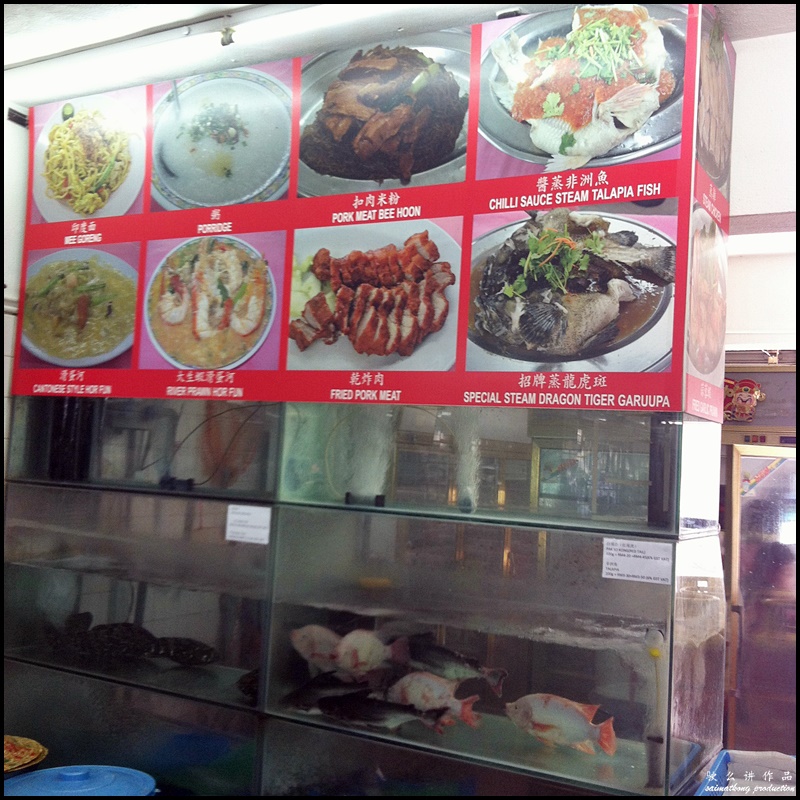 Not sure what to order? Just refer to the pictures on the wall which are mostly their signature dishes. The signature dishes at Pan Heong includes Mee Goreng, Porridge, Pork Meat Bee Hoon, Chili Sauce Steam Talapia Fish, Cantonese Style Hor Fun, River Prawn Hor Fun, Fried Pork Meat and Special Steam Dragon Tiger Garoupa.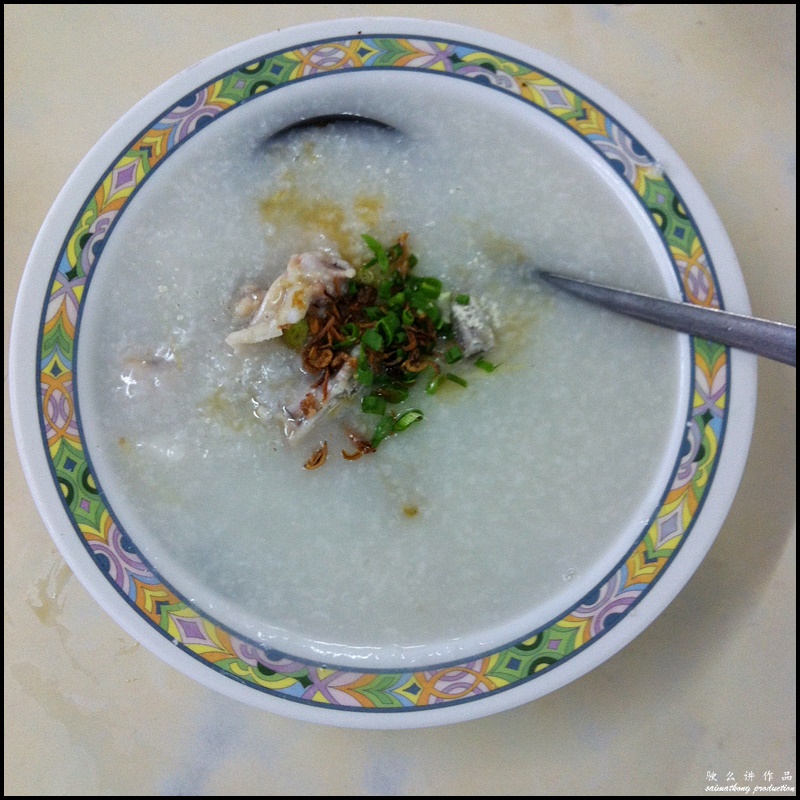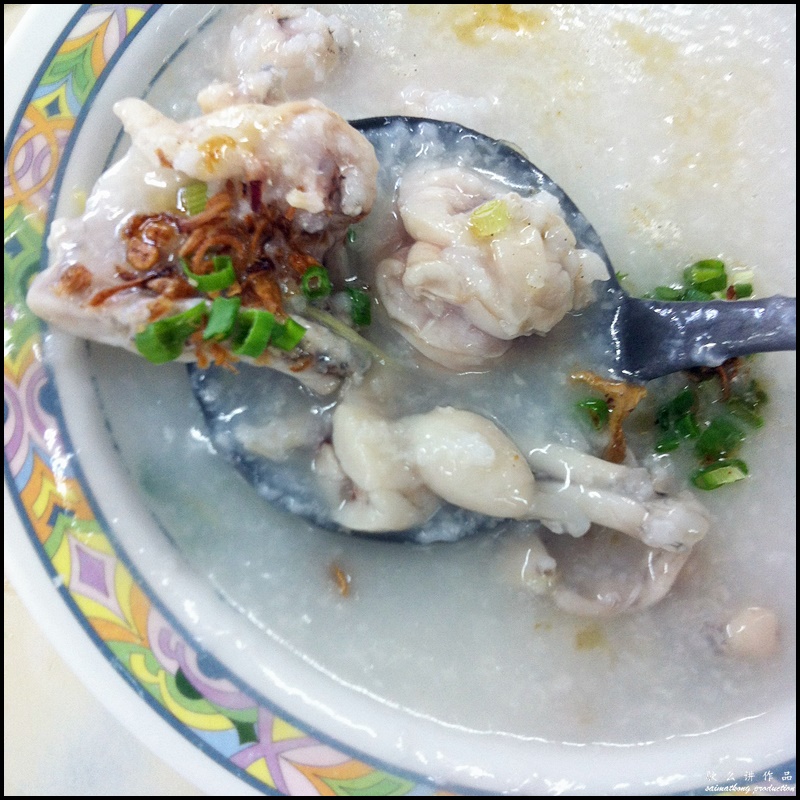 The Bull Frog Porridge is really good; porridge is smooth with succulent and fresh frog meat. Yums!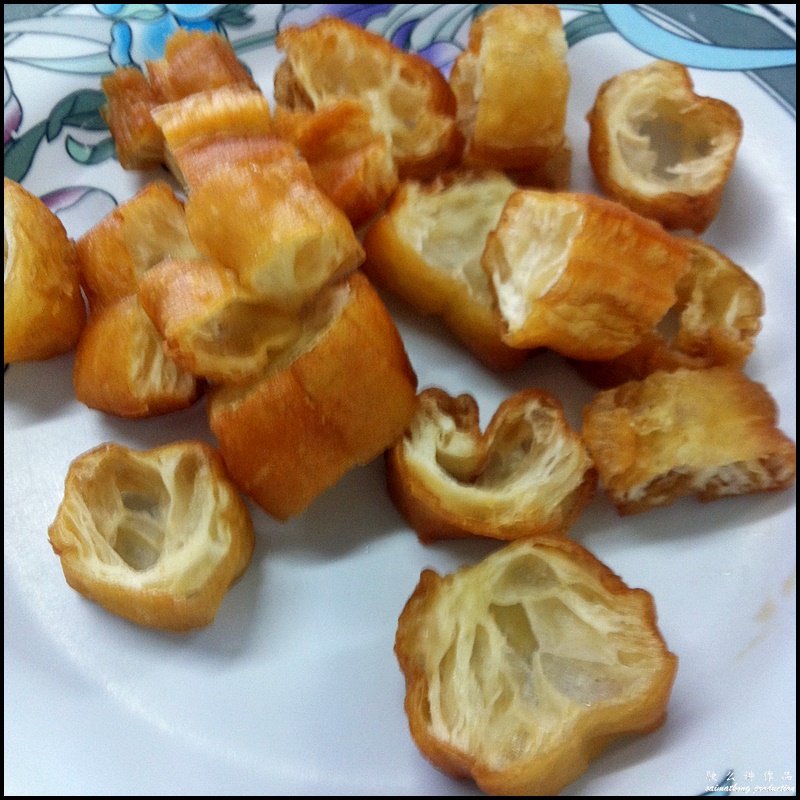 You Tiao (yau char kwai) is the perfect side dish for porridge.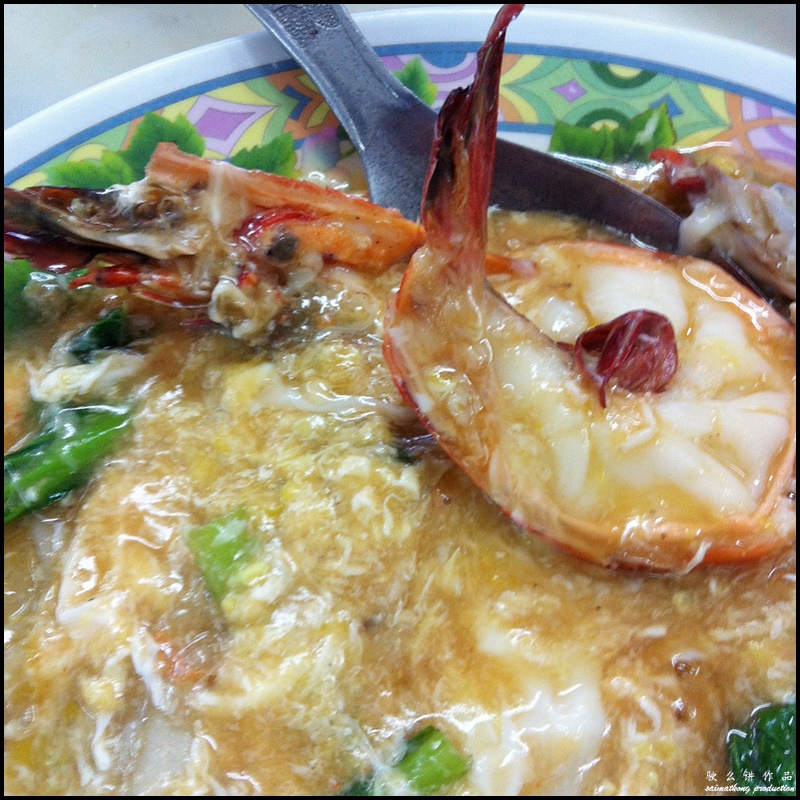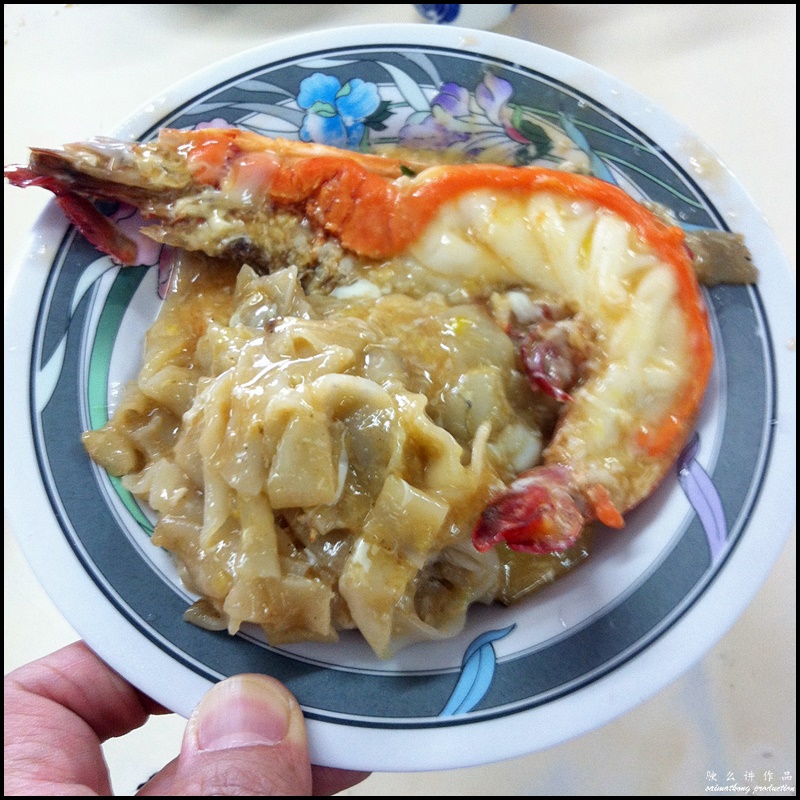 This plate of mouthwatering Sang Har Hor Fun is the very reason we drove all the way here for brunch! The prawns are really fresh and the meat is sweet 🙂 Eat it with the Wat Dan Hor which is drenched in super thick egg gravy. Delicious!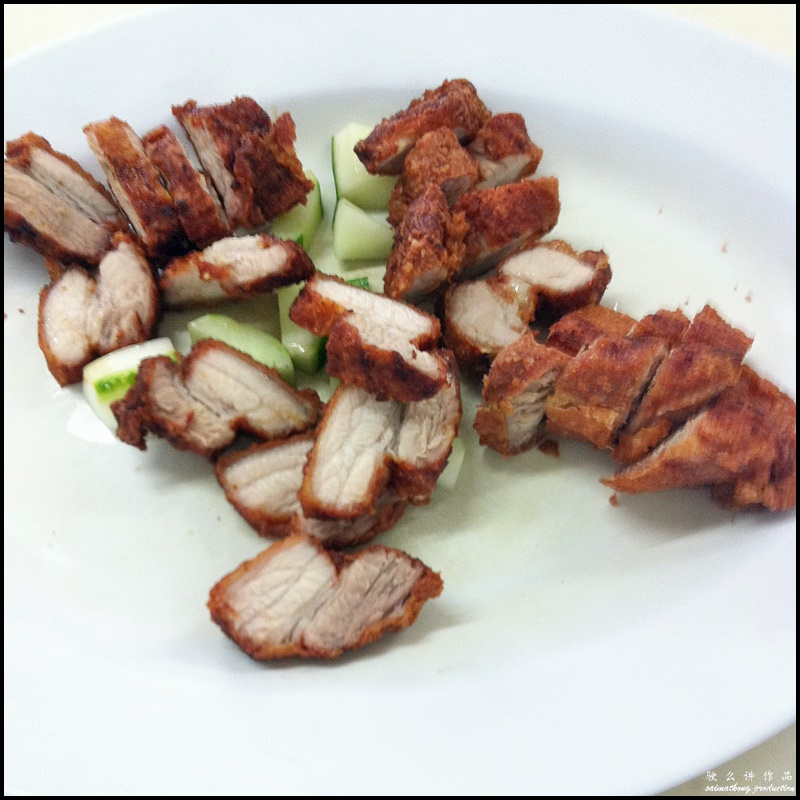 For side dish, we ordered their char yuk which is marinated with nam yu (fermented beancurd) before deep fried till crispy. The pork was flavorful but we reckon the meat was a bit tough coz they used lean meat only, which is in a way healthy? Hahaha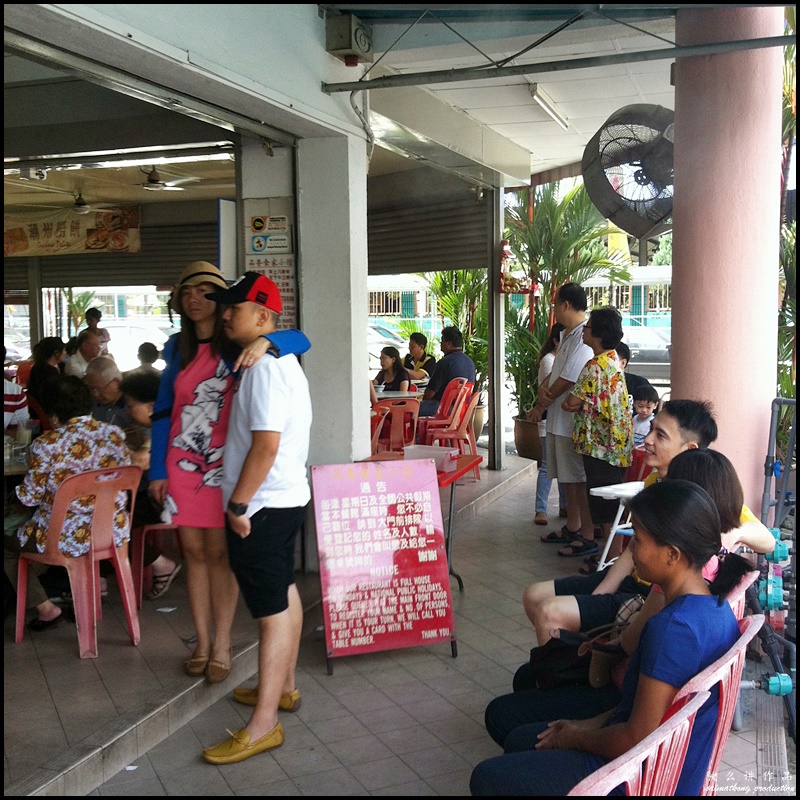 Verdict: Restoran Pan Heong at Medan Batu Caves serve really delicious Sang Har Hor Fun with fresh and juicy prawns. The other signature dishes worth trying includes Mee Goreng, claypot porridge and "Kau Yuk" Bee Hoon. The location can be a bit far and off the radar but if you're on the way to Batu Caves or Genting, perhaps can stop by for a quick breakfast or lunch at Pan Heong first?
Restoran Pan Heong @ Medan Batu Caves
Address: No. 2, Jalan Medan Batu Caves 2, Medan Batu Caves, Batu Caves, Selangor.
Tel: 03-6187 7430
Business hours: 8am-3.30pm daily.
Comments
comments