Restoran Ah Wa Hokkien Mee 新青山啊华福建面 @ Jalan 222
It was after the Suara Rakyat and Suara Keramat Ceramah at 12 plus and we were hungry for food. At this time, we don't have much choices as most eateries are closed. Since we are nearby PJ area, we decided to head to Ah Wa Hokkien Mee 新青山啊华福建面 @ Jalan 222 for the famous Hokkien Mee.
When we arrived, the restaurant was already packed with those who also attended the Ceramah earlier. Looks like we weren't the only ones who were hungry. Heheh
Despite the crowd, the waiting time is not too long.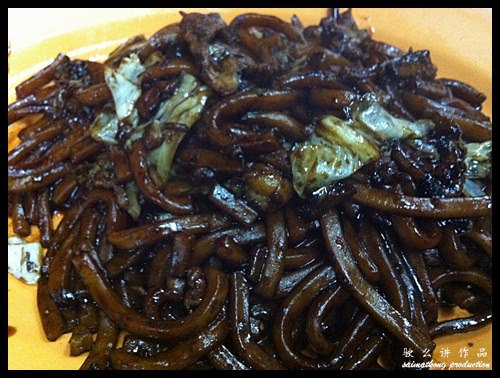 Hokkien Mee (RM 7 for one pax)
Almost every table ordered at least one plate of their signature charcoal fried hokkien mee. The noodles was well coated with thick black sauce and fried with ingredients like pork slices, cabbage and crispy lard. One plus point is the noodles doesn't have the kan sui (alkaline) taste or smell. The sambal belacan provided complimented the noodles very well.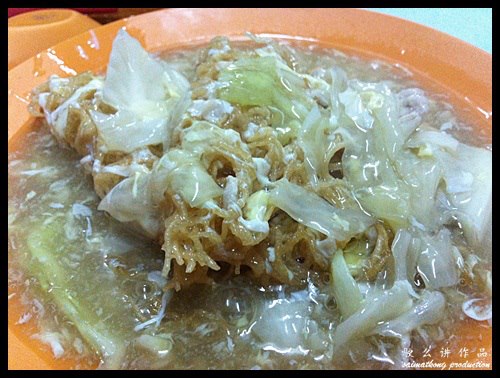 Cantonese Mai Hor (RM 7 for one pax)
We ordered Cantonese Yin Yong but they ran out of koay teow and so we settled for Cantonese Mai Hor. The gravy was diluted and it was quite salty.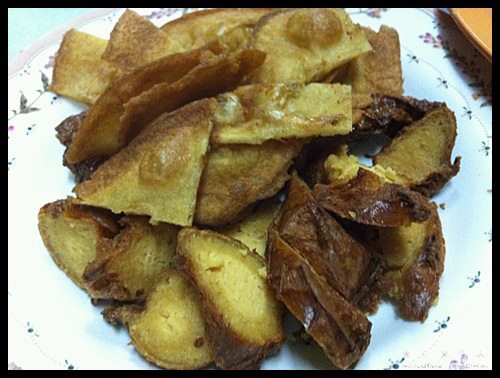 Lobak
We also ordered a plate of Lobak from one of the stalls. We had Hepiah (Prawn Crackers), Pork Lobak and Deep-fried Cheese Sausage. The prawn cracker is quite thick and thus not really crispy. The pork lobak and cheese sausage was so-so. Certainly not the best we had!
Overall, we find the Hokkien Mee to be good, better than the Cantonese Mai Hor. Have you tried better ones? What's your view?
Restoran Ah Wa @ Jalan 222, PJ
Address: 66, Jalan 14/48, Petaling Jaya (behind Shell petrol station at Jalan 222, near smallest roundabout)
Business hours: Opens daily from 6pm till 2am.
—
Breaking News!
Not too long ago, there were a few videos going around online of strange sightings in Stuttgart. It's actually PETRONAS Motorsports' latest film reveals what's been going on all along.
This short film puts us in the thick of the action as a car zips through the city to evade an ominous mother ship and its drones. The end supers reveal that the car's pulling power is born from a partnership between PETRONAS and AMG.
Stay tuned for more info!

Comments
comments