Pu Yuan Restaurant (炒薯粉小食馆) @ Old Klang Road
Pu Yuan Restaurant (炒薯粉小食馆) is hidden in the alley off the road leading to SJK(C) Choong Wen, just before the post office at Old Klang Road. I figure most of the patrons dining here are regulars as this place is quite secluded, the door of this restaurant is shut all the time and there's no restaurant signboard.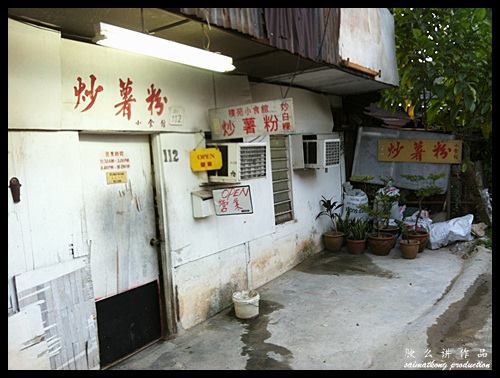 Pu Yuan serves delicious and authentic Hokkien dishes. This restaurant was once featured in 8TV famous food program 'Ho Chak'.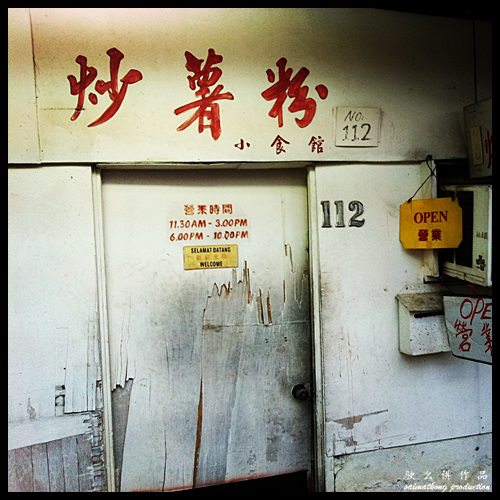 As we arrived at the doorstep of this restaurant, the wife's immediate question was "Are you sure this is a restaurant?" and "Is there any food to eat here?"
We reached the place around 6-ish and thought we were early but the place was already full house @_@ They have less than 10 tables, so it's better to be there early or else you might have to wait quite long.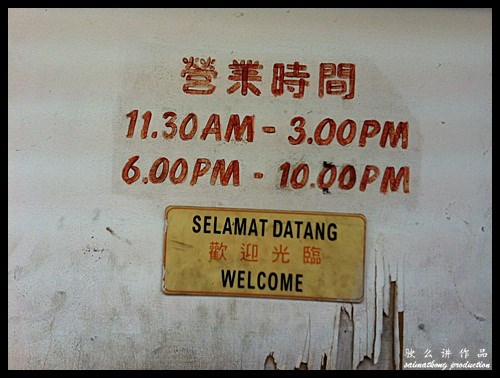 The interior of this restaurant is downright basic; plastic tables and chairs with bright lightings. You will come across many newspaper cuttings hanging on the walls.The dining area of this place is air-conditioned with a few wall mounted fans for diners to enjoy their food comfortably.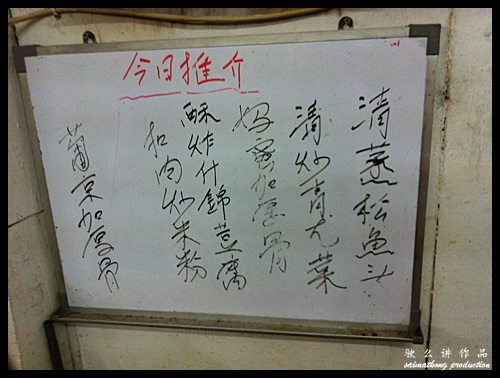 The restaurant's menu on the wall, written in Chinese.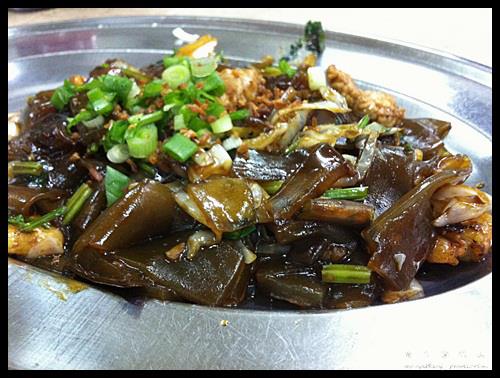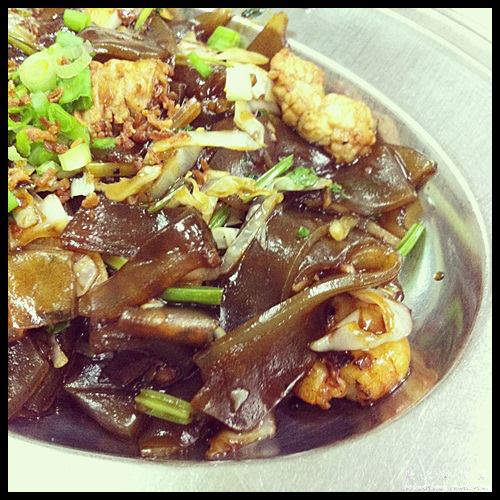 Fried Sweet Potato Flour Noodles 'Chao Shu Fen' 炒薯粉
Look similar to 'koay teow', this 'shu fen' is fried with ingredients like bean sprouts, cabbage, pork slices, prawns and crispy pork lard which give this dish the extra oomph. The noodles are sticky, tender, chewy and full with 'wok hei'.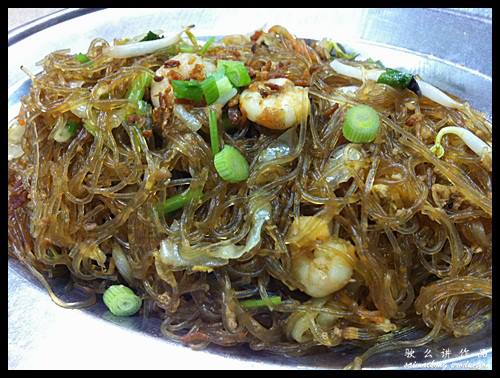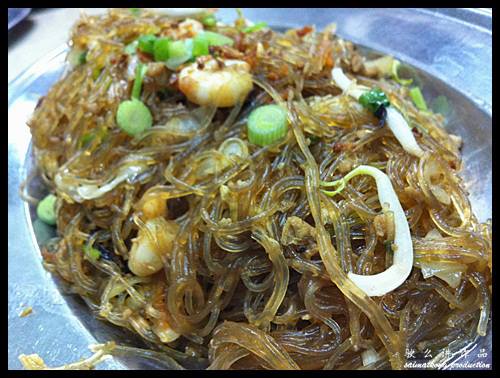 Fried Glass Vermicelli Noodles 'Tang Hoon' 炒冬粉
This delicious glass noodle fried in Hokkien style is loaded with prawn, slices of pork, lard and Chinese cabbage. The noodles are soft, quite nice and rich in flavor.
Fried Homemade Beancurd
This beancurd is one of their signature. Their signature beancurd is very crispy on the outside but velvety smooth on the inside. Simple and tasty!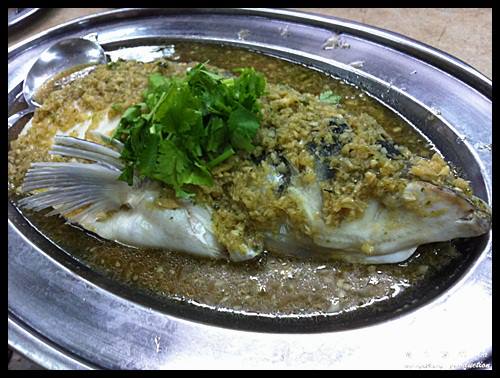 Ginger Steamed Fish Head
The fish is very fresh and surprisingly fleshy with firm texture and loaded with mashed ginger. Thumbs up!
Verdict: Secluded location, shabby and worn out place, price is a bit steep but food is awesome. There are many interesting dishes like Oatmeal Popcorn Chicken, Fried Chicken Wing, Chao Bak Ko, Spring Rolls, Honey Pork and Marmite Pork.
Pu Yuan Restaurant (炒薯粉小食馆) @ Old Klang Road
Directions : If you are coming from Midvalley's direction, drive towards towards Jalan Kuchai Lama direction. Lookout for a signboard written "SJK(C) Choong Wen on your left and turn in. As you turn in, turn left immediately. Pu Yuan restaurant is on the left side.
Address : 112, Batu 4 1/2,
Jalan Klang Lama (Old Klang Road)
58000 Kuala Lumpur
Tel : 603-7982 4410
Business hours : 11.30am – 3.00pm, 6.00pm – 10.00pm.
Closed on alternate Thursdays.
—
Follow me on Facebook, Twitter, Instagram for more live updates!
Facebook : https://www.facebook.com/smartkong
Twitter : https://twitter.com/saimatkong
Instagram : http://instagram.com/saimatkong

Comments
comments