Restoran Hokkien 福建人@ Bandar Puchong Jaya
Restoran Hokkien as the name suggests, is a restaurant which specialize in Hokkien 福建 dishes. This restaurant is located opposite the open car park and very near to IOI Boulevard, Puchong.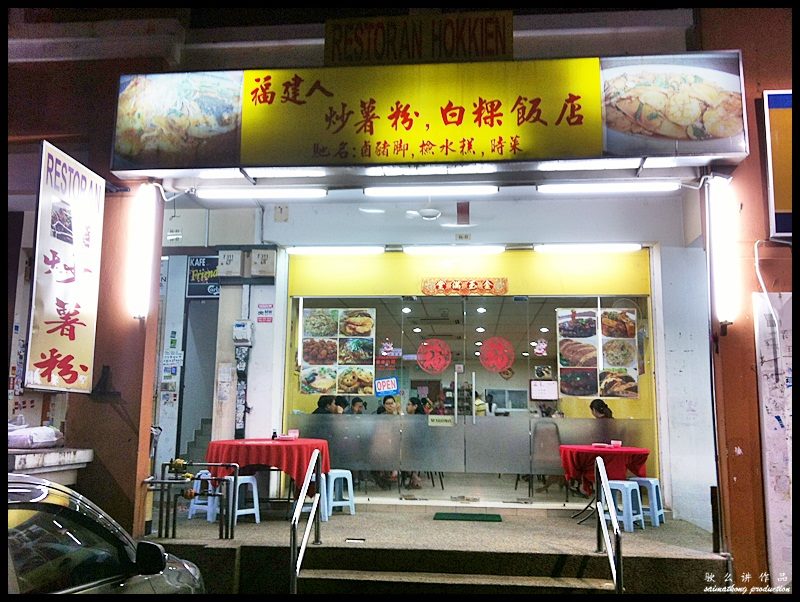 The famous Hokkien dishes here includes Signature Fried Sweet Potato Noodles 炒薯粉, Hokkien Style Braised Pork Trotter with Kan Shui Kou 卤猪手枧水糕, Yong Chow Fried Rice 扬州炒饭, Deep Fried Century Egg 皮蛋酥, Deep Fried Chicken with Oat 麦香鸡 and etc.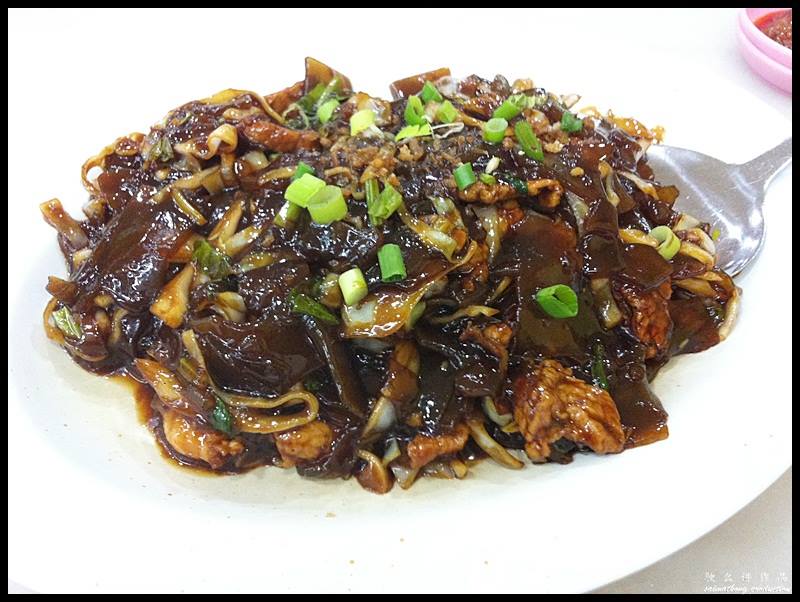 Signature Fried Sweet Potato Noodle 炒薯粉 (RM8)
This Fried Sweet Potato Noodle is Restoran Hokkien's famous noodle dish.The 'Chao Shu Fen' 炒薯粉 is fried with prawns, pork, shredded cabbage and celery. Tasty and flavorful but I find it lacking of something…NO CRISPY LARD!!!
The 'chao shu fen' 炒薯粉 at Pu Yuan Old Klang Road is loaded with crispy lard bits which adds the extra crunch and yummy factor!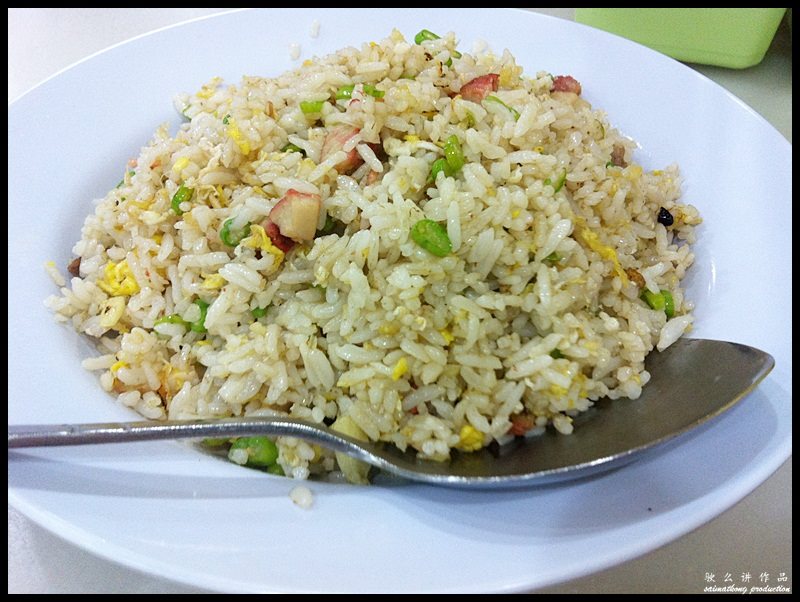 'Yang Chou' Fried Rice 扬州炒饭 (RM6.50)
The fried rice is fried with ingredients like barbecued pork, long beans, prawn and egg. The fried rice is passable, lacking in 'wok hei'.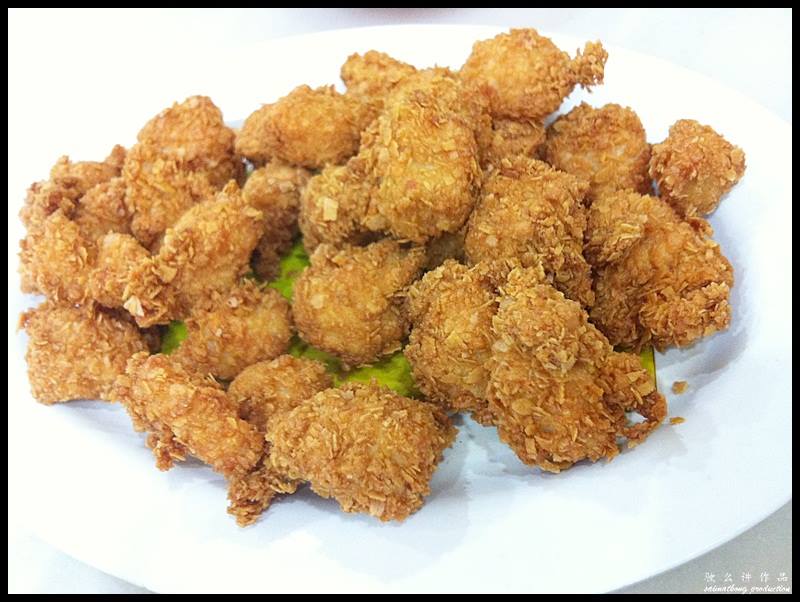 Deep Fried Chicken with oat 麦香鸡 (RM10)
This is a combi of healthy + unhealthy dish. Healthy coz oatmeal is used for coating but unhealthy coz it's deep fried. This boneless oatmeal fried chicken is crispy and crunchy. It's not oily and leaves no traces of oil on your lips 😉 It comes with chili sauce which is not spicy for dipping.
Hawthorn Honey Plum Ice (RM3)
This Hawthorn Honey Plum is said to aid digestion and burn fats. Taste wise, it's sourish with a hint of sweetness from honey.
Verdict: If you would like to give Hokkien 福建 cuisine a try, this is the place for you. Here's the place for Hokkien-langs who miss Hokkien food 福建美食!
Restoran Hokkien @ Bandar Puchong Jaya
Address: No. 06-01, Jalan Kenari 18A, Bandar Puchong Jaya, 47100 Puchong, Selangor
Tel: 03-8070 3869 / 017-331 8011
Opening hours: 11am – 3pm; 5.30pm – 10pm
—
Follow me on Facebook, Twitter, Instagram for more live updates!
Facebook : https://www.facebook.com/smartkong
Twitter : https://twitter.com/saimatkong
Instagram : http://instagram.com/saimatkong

Comments
comments