Old School is an Asian fusion restaurant serving a variety of pork dishes such as Pork Noodles, Nasi Lemak with Pork Rendang, Pork Bolognese, Grilled Pork Cutlet, Pork Burger and Pork Salad to name a few.
From the signboard itself, it's pretty obvious that Old School specializes in pork dishes. This restaurant occupies a corner lot and is located along the same row with other eateries like Fu Gua Thong Restaurant, Mr Chicken Restaurant, Yu Ai Seafood Noodles and Soon Hing BBQ Restaurant.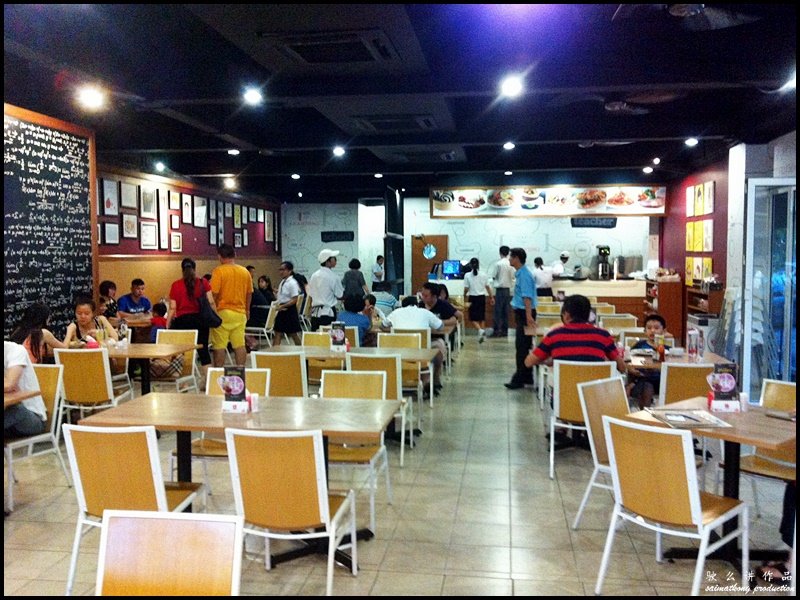 Stepping inside, I noticed that Old School restaurant is very spacious with a simple design.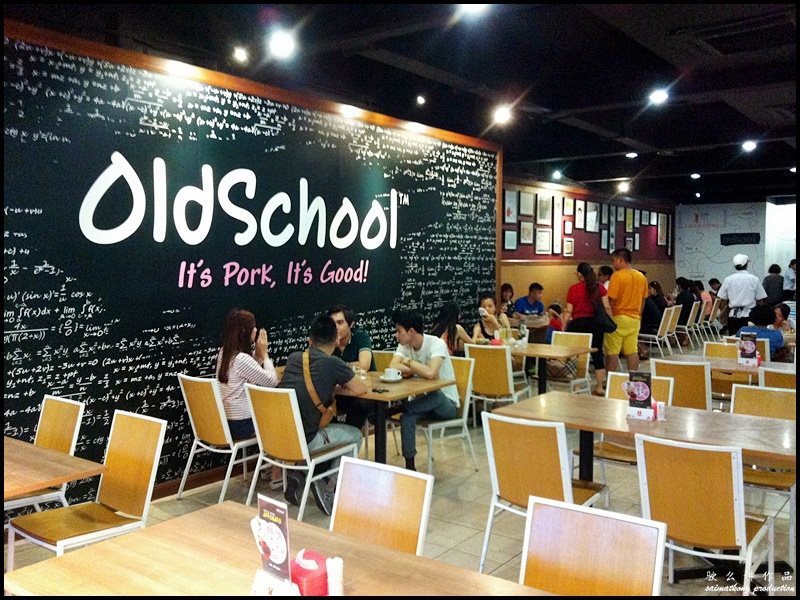 The wall in the restaurant is decorated with a huge chalkboard written with Maths formula which reminds me of Add Maths :/ There's also a huge 'Old School' word written in the middle with its tagline "It's Pork, It's Good!".
The Old School menu which resemble exercise book used during school days certainly brings back old school memories.
In keeping with the "school" theme, waitresses are dressed in school uniforms which looks more like Bangkok school girls.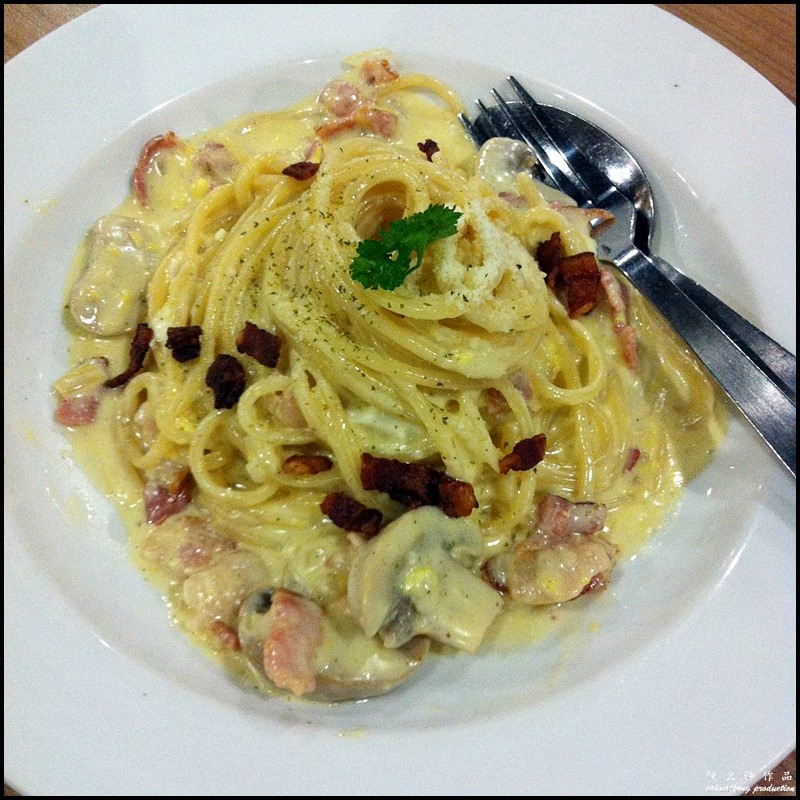 Carbonara Spaghetti (RM14.90)
The carbonara is decent; cheesy and creamy. I wouldn't say it's very good but it's good enough to satisfy your cravings for pasta.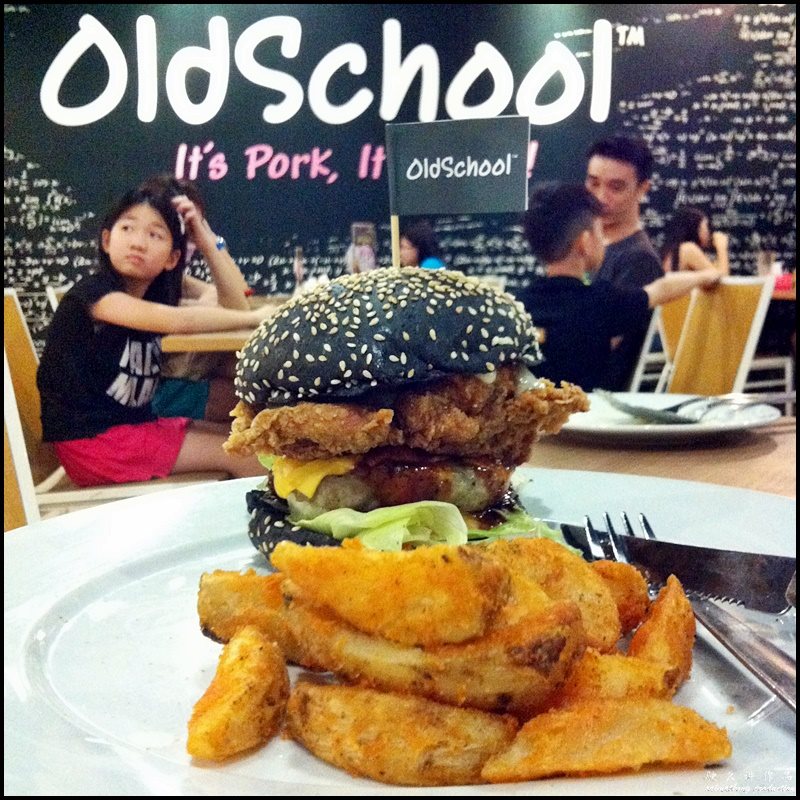 Pork and Chicken Burger (RM19.90)
Feeling hungry, I ordered their signature pork and chicken burger which comes with both chicken and pork patty. The chicken patty, despite being deep-fried wasn't that oily but me thinks the pork patty was a lil' dry. Just like myburgerlab, Old School uses black charcoal buns for their burgers too but I can't really taste charcoal flavor though.
Verdict: Old School in Bandar Puteri, Puchong is a casual restaurant serving a variety of pork dishes such as Pork Salad, Pork Noodles, Nasi Lemak with Pork Rendang and Pork Shoulder Steak and Pork Burger to name a few. This restaurant has a laid-back atmosphere which is perfect for casual dining with family and friends. Price is reasonable but service is a bit slow though.
Old School @ Bandar Puteri, Puchong
Address: 22A, Jalan Puteri 2/4, Bandar Puteri, 47100 Puchong, Selangor
Tel: 03-8066 6966
Opening Hours: Mon – Sun 8.00am – 10.00pm
Facebook: https://www.facebook.com/Oldschool.pork
Comments
comments