Mr. & Ms. Cafe is a cafe serving western breakfast and brunch at Oasis Square, Ara Damansara. This highly popular cafe is listed as one of the top 5 all-day breakfast places in KL and PJ by Malaysia Tatler Dining.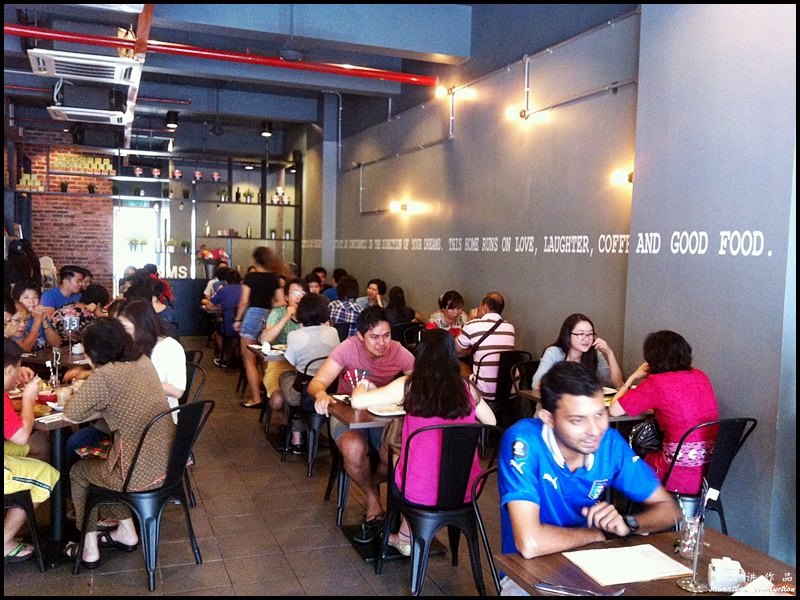 The interior of the Mr. & Ms. Cafe is fairly comfortable and relaxing. The place is really packed during breakfast and lunch hours. Do come early or be prepared to wait for tables.
There's an outdoor seating outside the cafe with two tables. This is an option if you don't want to wait for tables inside or you're too hungry for food.
Flat White with a classic heart shape
It has been a while since I went to any coffee joint, hence getting my coffee fix here.
The 'Meaty' Big Brekky (RM21.90)
I'm a big fan of Big Breakfast as it's complete with everything that we need ie. carbs from toast, protein from eggs, ham, sausages, bacon, mushrooms & baked beans and fibre from tomatoes. The large plate of 'Meaty' Big Brekky comes with eggs of your choice (poached, scrambled or fried), wholemeal toast, herb chicken sausages, turkey ham, beef bacon, sauteed button mushrooms, cherry tomatoes, hash brown and homemade baked beans.
Butterscotch Pancakes (RM14.90)
The butterscotch pancakes consists of a few fluffy pancakes garnished with berries and bananas and laden with sweet butterscotch syrup. Delicious and calorie-laden pancakes!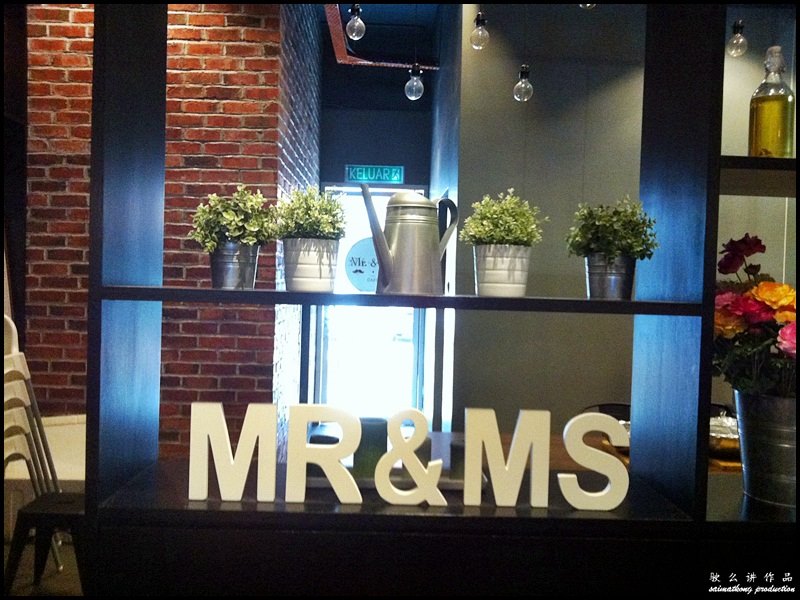 Verdict: Mr. & Ms. Cafe is a cosy place which is perfect for a lazy weekend breakfast or brunch. The interior is pretty cosy and the staffs are very friendly. The breakfast menu offers a selection of western breakfast choices while the lunch menu which is available from 12pm onwards include a wide variety of western choices such as sandwiches, burgers and pasta.
Mr. & Ms. Cafe @ Oasis Square, Ara Damansara
Address: B-G-3A, Block B, Oasis Square, Jalan PJU 1A/7A, Ara Damansara, Petaling Jaya
Tel: 03-7859 6665
Opening Hours: Tuesday – Friday (10am – 6pm)
Saturday & Sunday (9am – 5pm)
Website: https://www.facebook.com/mr8mscafe
Comments
comments