The famous Hon Kee Porridge 汉记靓粥 was established since 1949 by the late Mr Wong Yu Wah who started their first congee stall more than 60 years ago in Petaling Street, Kuala Lumpur . Today, Hon Kee Porridge have other outlets in SS2, Damansara Uptown, Cheras, Lot 10 and Bukit Tinggi and SS15, Subang.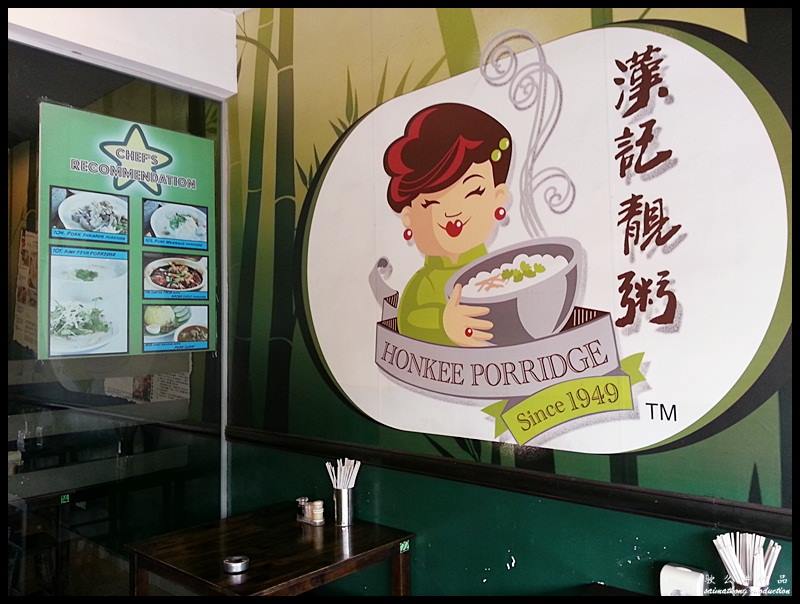 This Hon Kee Porridge at Bandar Puteri, Puchong is located next to Wing Hiong Bak Kut Teh 永香肉骨茶 and along the same row as Restaurant Fu Gua Thong and V1 Concept Bar & Restaurant. Hon Kee Porridge serve a wide variety of delicious and wholesome porridge using only the freshest and finest ingredients. Besides porridge, they also serve rice and noodles dishes such as Nasi Lemak, Nasi Kuning, Claypot Yee Mee, Pan Mee and etc.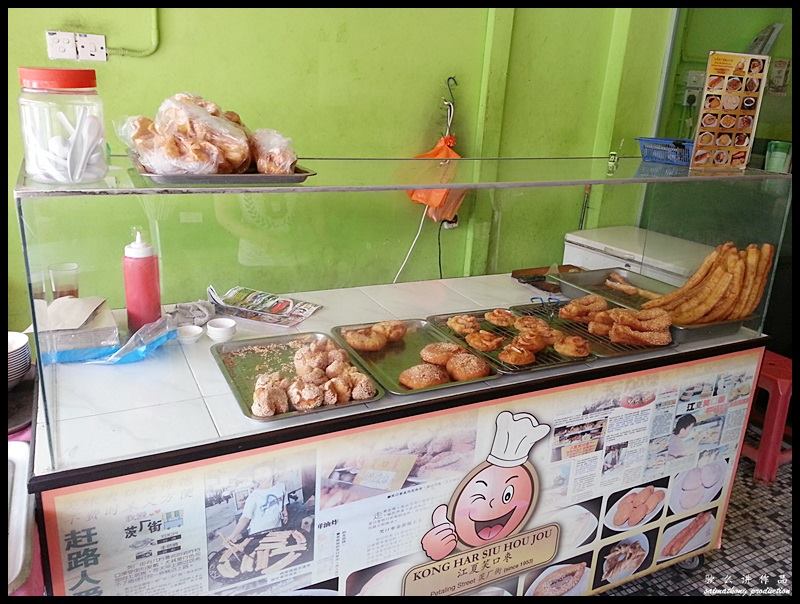 There's a stall right outside the restaurant selling fried snacks such as fried crullers (you tiao), fried prawn fritters (cucur udang), sesame seed balls and etc.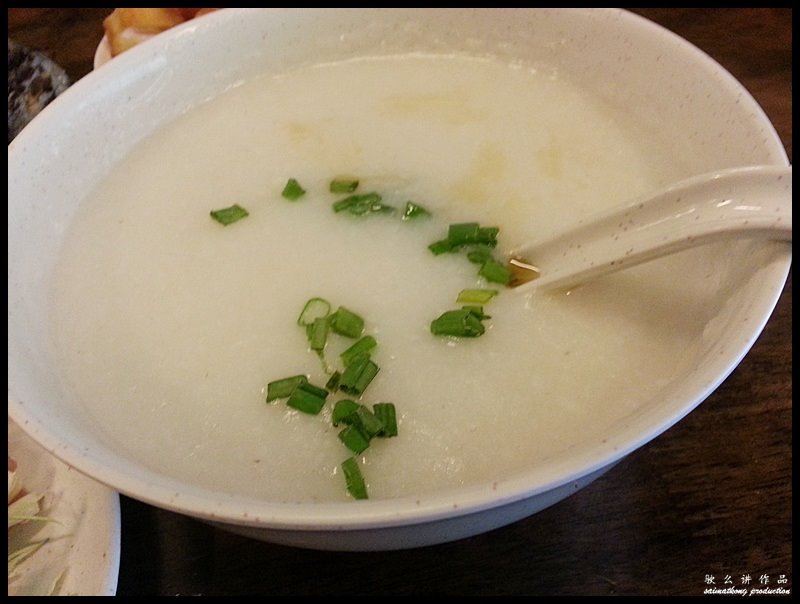 Raw Fish Porridge 生鱼粥 (RM6.80)
This Raw Fish Porridge or known as 'Sang Yu' Porridge (生鱼粥) is one of their signature porridge. The raw fish is served on a separate plate. The porridge is smooth with soft texture. Simply mix all the raw fish slices into the porridge and enjoy it while it's hot. The fish is fresh and taste good.
Claypot Frog Porridge 田雞粥 (RM12.00)
This frog porridge is very flavorful with natural sweetness. The frog meat taste very sweet and succulent with firm texture. I would say this is a simple yet very delicious meal.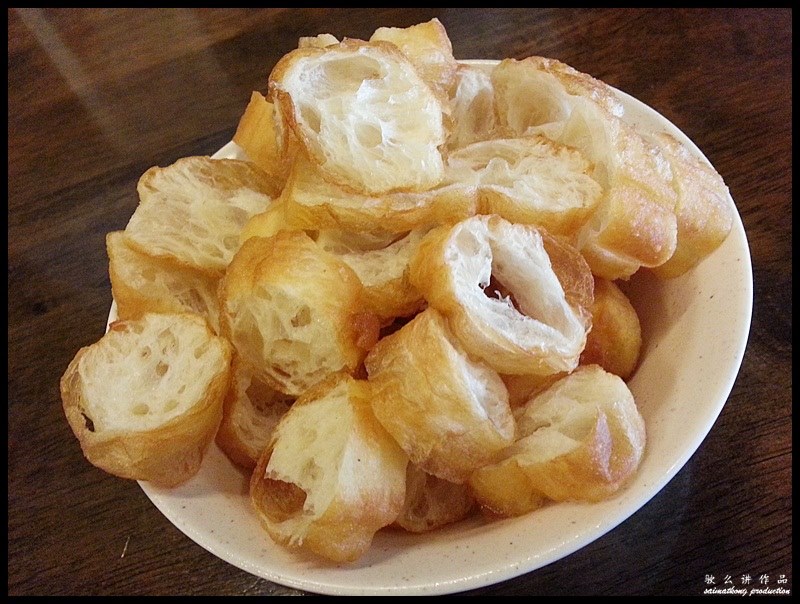 Yau Char Kway 油炸鬼 or known as you tiao (fried crullers) RM1.30 each
The you tiao is crispy and not really greasy. Goes well with the porridge.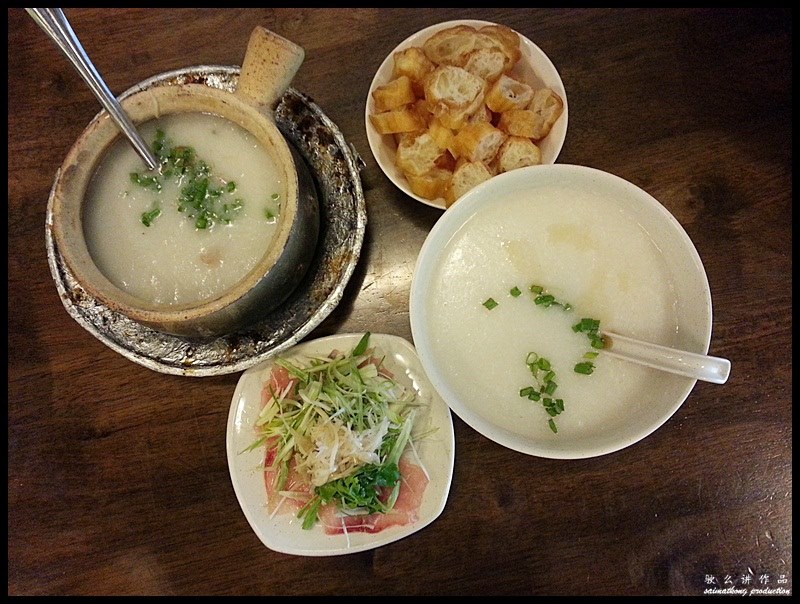 Verdict: When your body has enough of rich and oily food, porridge is a wonderful alternative as it's light and easy to digest.This restaurant is the easy way to satisfy your cravings for a hot bowl of delicious and tasty porridge.
Hon Kee Porridge 汉记靓粥 @ Bandar Puteri, Puchong
Address: No. 52, Jalan Puteri 2/4,Bandar Puteri, Puchong,47100 Selangor
Tel: 016-3154368
Opening hours: 8am – 10pm
Website: www.honkeeporridge.com
—
Follow me on Facebook, Twitter, Instagram for more live updates!
Facebook : https://www.facebook.com/smartkong
Twitter : https://twitter.com/saimatkong
Instagram : http://instagram.com/saimatkong

Comments
comments