Hokkaido Santouka Ramen @ Tokyo Street Pavillion KL
Hokkaido Santouka Ramen is a popular ramen chain which originated from Hokkaido. Before this outlet in Pavillion was opened, we have to travel all the way to Singapore to have this ramen.
Now, we just have to go as far as KL to have this ramen! This restaurant is located on the 6th floor inside Tokyo Street.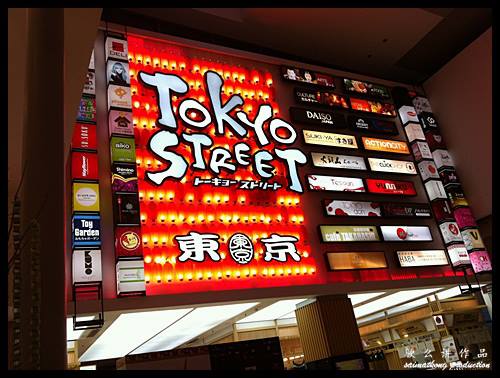 Tokyo Street Pavillion KL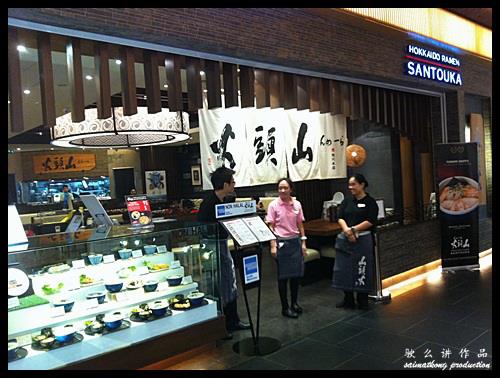 Hokkaido Santouka Ramen 山頭火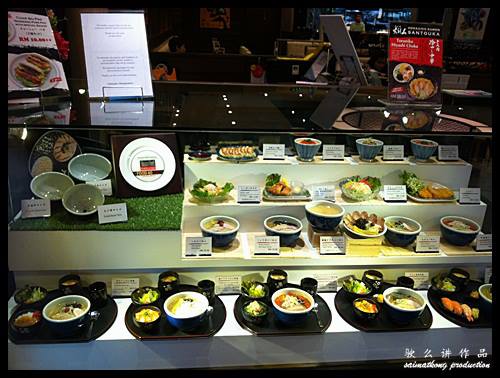 The nice display of the ramen set, ramen and dishes offered here. Each of the food model are crafted so well that it looks exactly like the real food.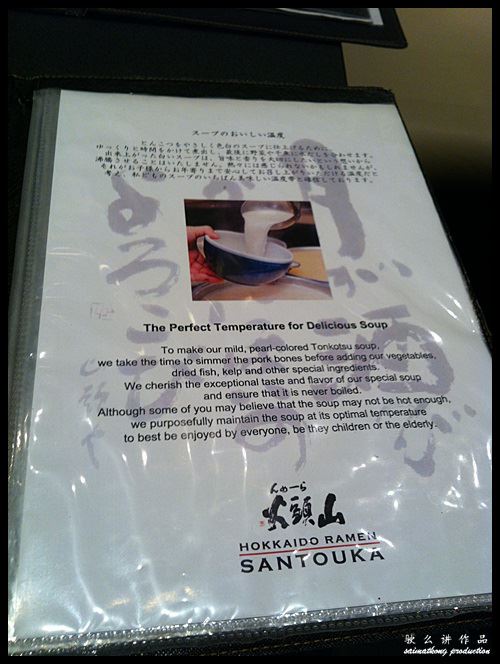 There are four types of pork ramen which comes with different broth. You can choose from shio ramen (salt flavor), shoyu ramen (soya sauce flavor), miso ramen (soyabean flavor) and kara-miso ramen (spicy soybean paste flavor). The ramen comes in 3 sizes; S, M and L.
Kara-Miso Ramen (Spicy Soybean Paste flavour) RM24.50 for S size
The wife feels like having fiery hot to stimulate her appetite and this Kara-Miso ramen is the only spicy hot flavored soup in the menu. The first impression of the ramen was it looked like instant noodles. But don't be deceived by its look.
Just take one bite and you will know it's more than just a bowl of overpriced 'instant noodles'. The noodles were springy and well cooked. The broth on the other hand is though on the spicy is really appetizing. It's a hot but very good stuff!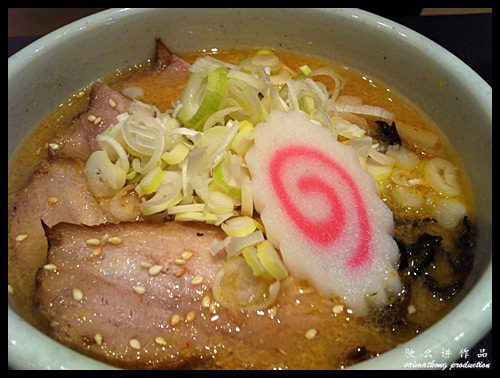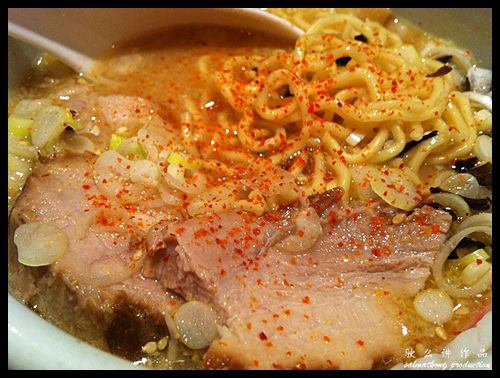 Char Siu Ramen (Miso) RM27.50 for S size
This bowl of ramen came with few thick slices of char-shu, bamboo shoots, a slice of naruto (fish cake) and shredded spring onions plus a pickled plum.
The noodles were cooked just right and has bouncy texture. The delicious pork is really tender coz their cha-shu is made from one certain part of pork back ribs where the meat and fatty portions are well balanced. The broth was truly exceptional as it was carefully prepared by the chefs.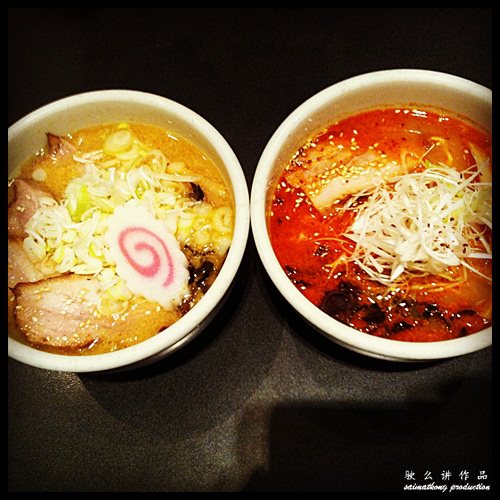 Verdict: Ramen lovers seriously should really try the ramen here. Though I have not finished trying or sampling all the ramen joints yet but thus far, I think Santouka serves one of the best ramen in town. The price of the ramen here is a bit steep but for the quality of ramen offered, I think it's worth it.
Hokkaido Santouka Ramen 山頭火 @ Tokyo Street Pavillion KL
Address: Tokyo Street, Level 6 Pavilion KL
168 Jalan Bukit Bintang
55100 Kuala Lumpur,
Malaysia
Tel: 03-21438878
Opening hours: 11:00am – 10:00pm
—
Follow me on Facebook, Twitter, Instagram for more live updates!
Facebook : https://www.facebook.com/smartkong
Twitter : https://twitter.com/saimatkong
Instagram : http://instagram.com/saimatkong

Comments
comments