During the Mid-Autumn Festival, it's a tradition to feast on mooncakes. Back then, we only have the traditional baked mooncakes in round shape coz it symbolizes family reunion and it's only available in either white lotus or red bean paste. Now, mooncakes come in all sorts of shapes and available in a variety of flavours too. This post, I'll be sharing with you some adorable character mooncakes featuring Hello Kitty, Doraemon and Gudetama sold by Good Chen Mooncake 😃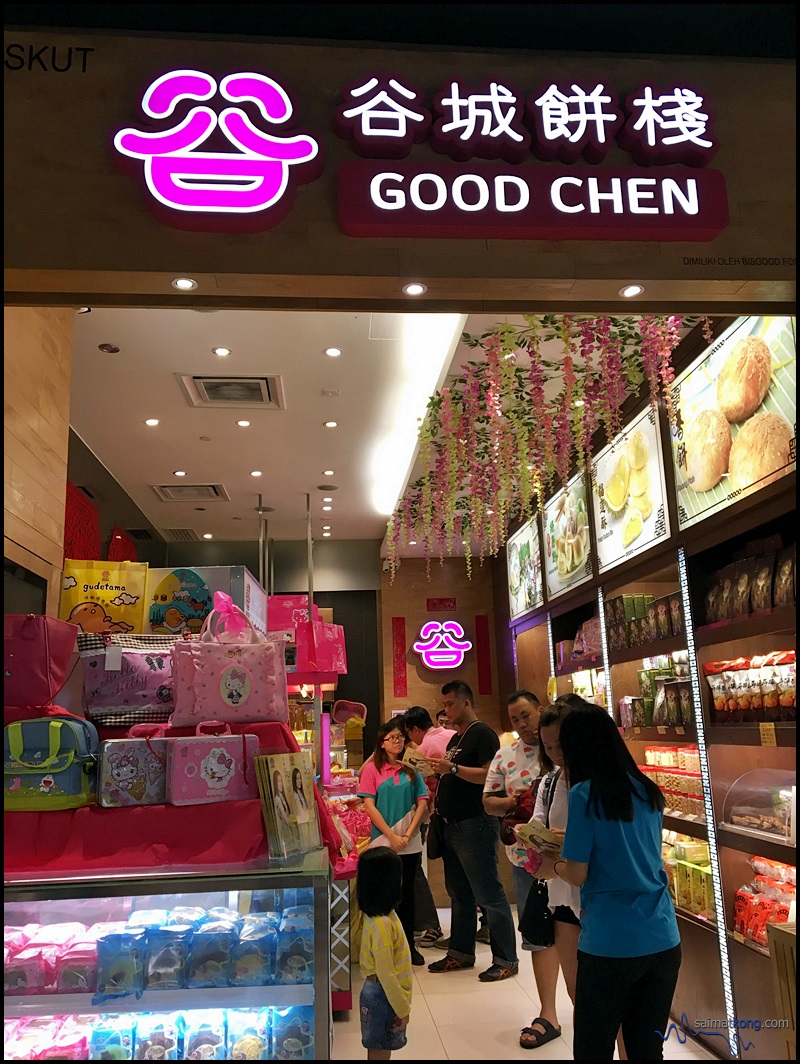 If you don't already know, Good Chen Mooncake is the first company in Malaysia bringing in adorable character mooncakes with many interesting flavours. They have an outlet in Mid Valley Megamall.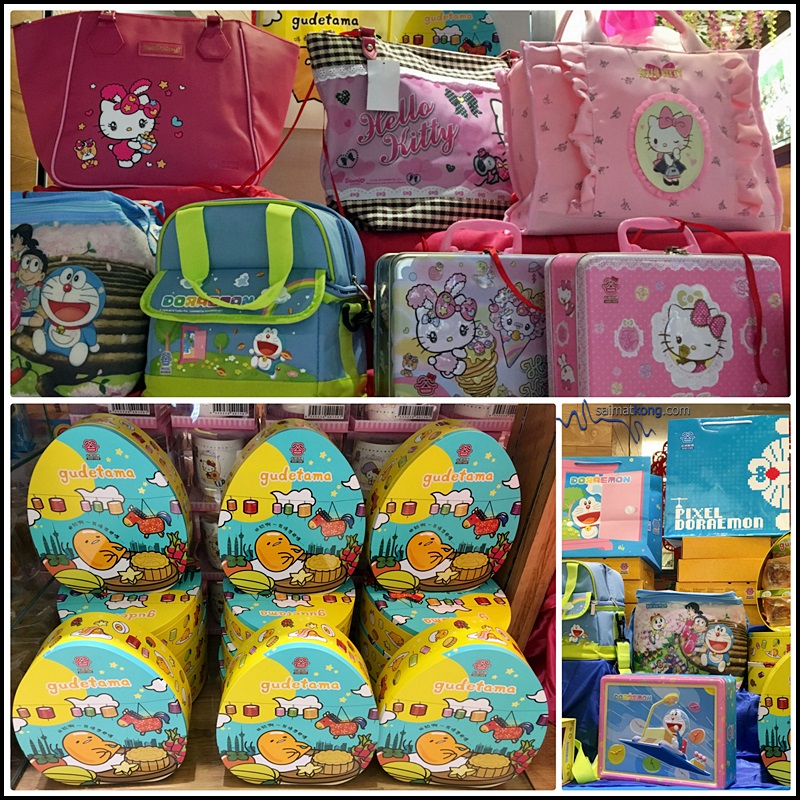 This year, Good Chen is offering three different character mooncakes; Hello Kitty, Doraemon & Gudetama.
Let's get started with the mooncakes :-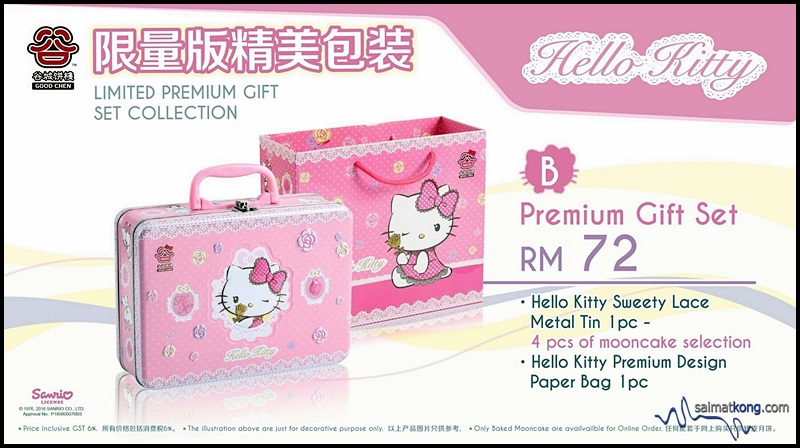 Fans of Hello Kitty will love this range of Hello Kitty themed mooncakes 😀 The mooncakes come in nice packaging – from premium design paper bag to cooler tote bag and metal tin box. Each of the Premium Gift Set retails from RM72 for 4pcs of mooncake selection to RM155 for 6pcs of mooncake selection.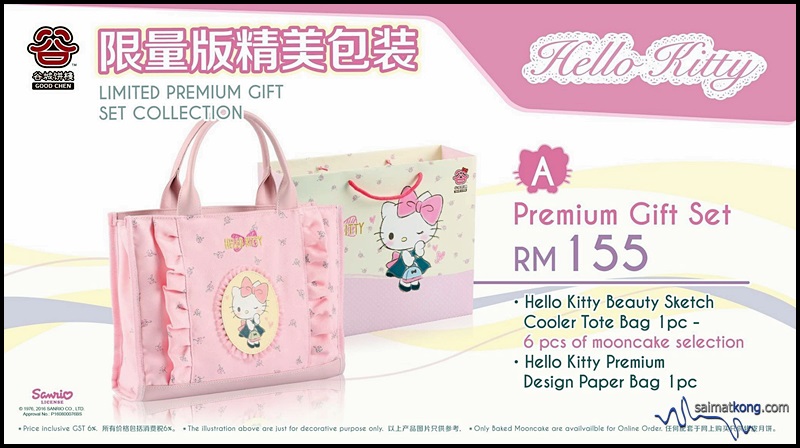 The Hello Kitty Premium Gift Set that comes with 4pcs of mooncakes in a pretty Hello Kitty metal tin and an exclusive Hello Kitty paper bag.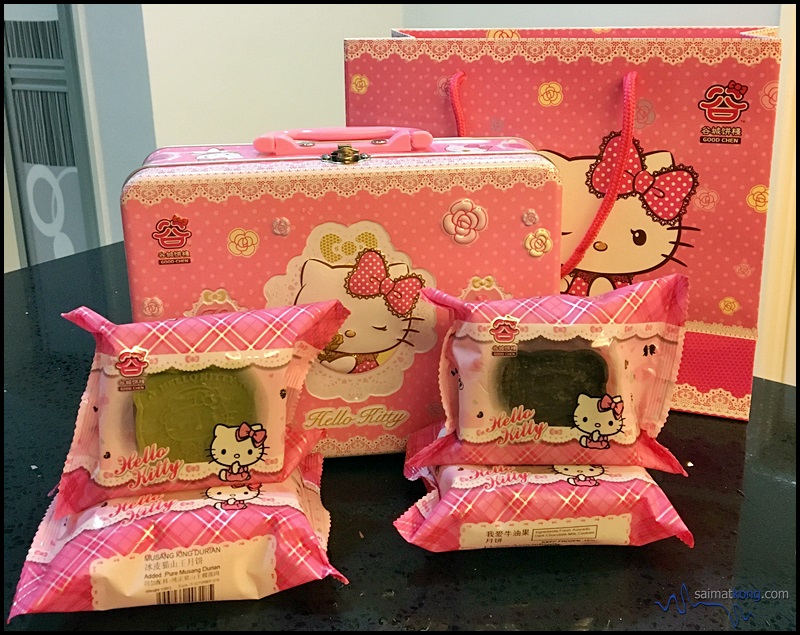 We tried the snow skin mooncake collection with flavours such as Coco Diva, Premium Musang King Durian, Uji-Shi Matcha Red Bean with Cookies and I Love Avocado. The other flavor in the snow skin range is the Beauty Collagen White Lotus Mochi Red Bean Cranberries.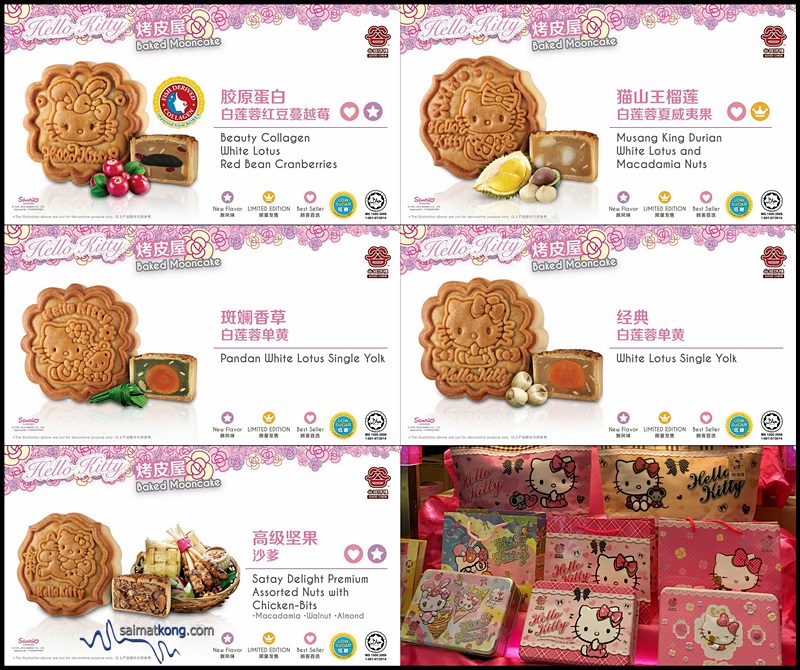 As for traditional baked mooncakes, you may try flavours such as Musang King Durian White Lotus and Macadamia Nuts, Beauty Collagen White Lotus Red Bean Cranberries, White Lotus Single Yolk, Pandan White Lotus Single Yolk and Satay Delight Premium Assorted Nuts with Chicken-bits.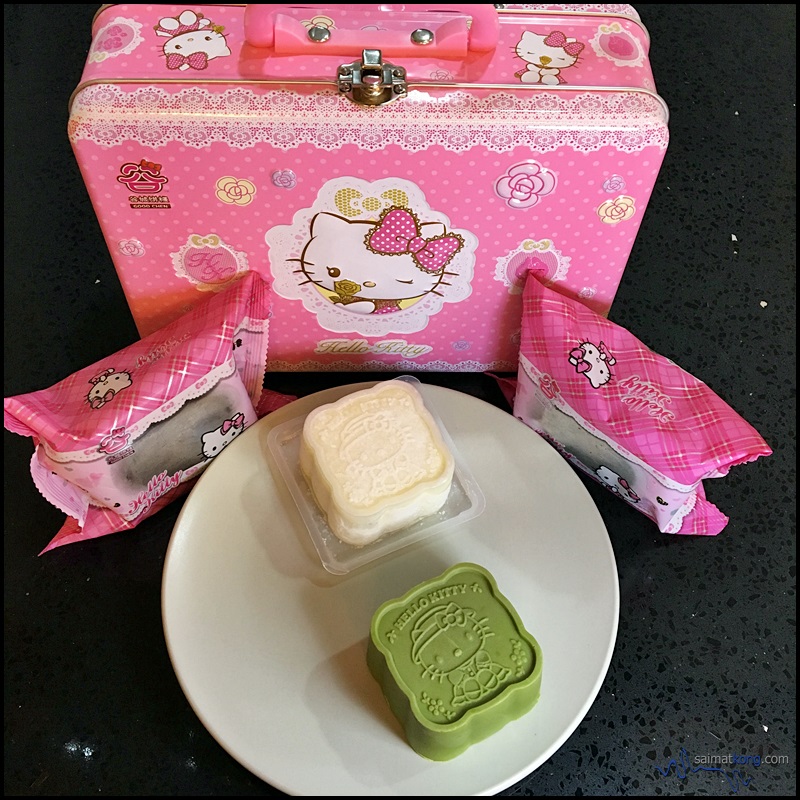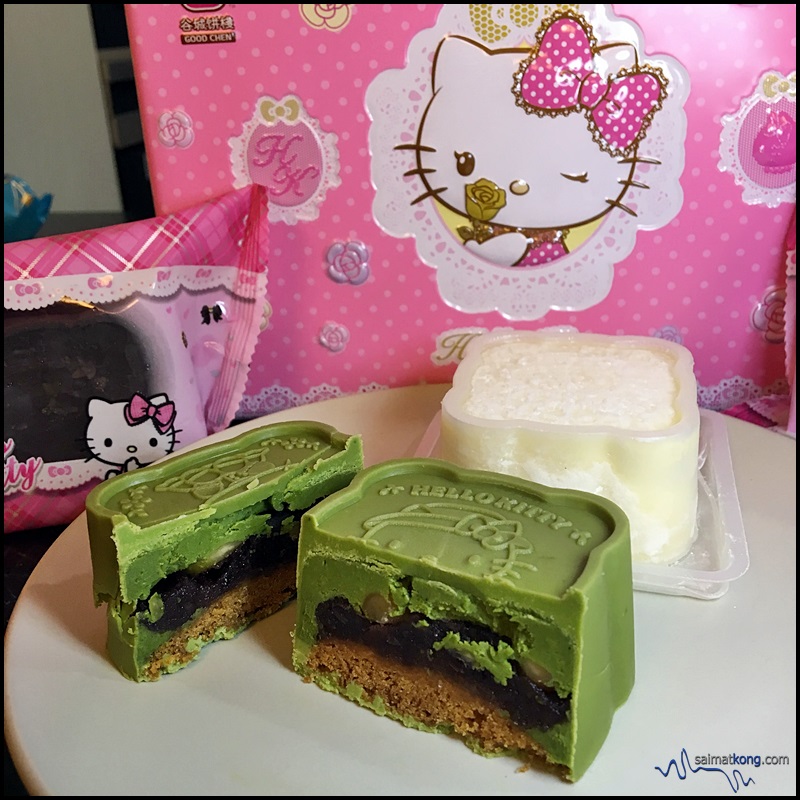 Their new flavour Uji-Shi Matcha Red Bean with Cookies has a mild matcha fragrance and pairs well with red bean while the addition of cookies provide a chewy texture. Another favorite of mine is the Premium Musang King which has a subtle sweetness of the smooth durian paste.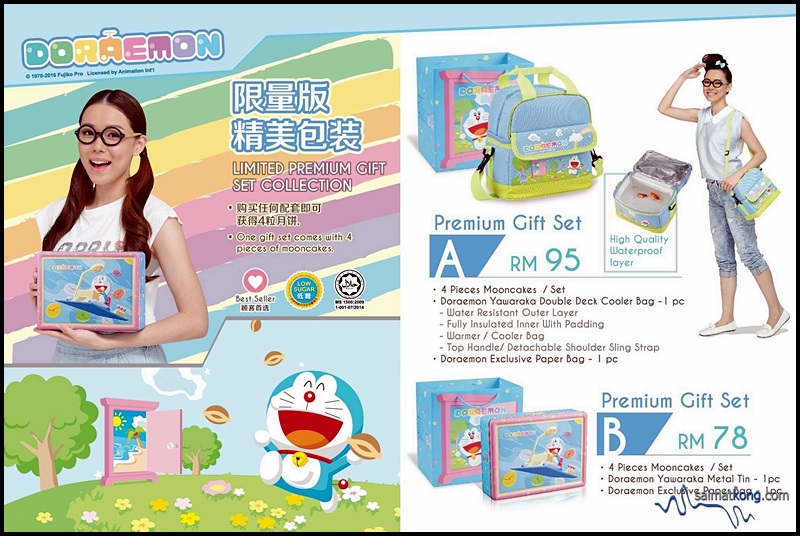 Priced from RM78 to RM95, the Premium Gift Set for Doraemon Mooncake collection comes with either insulated warmer/ cooler bag and Doraemon paper bag or Doraemon Yawaraka metal tin and Doraemon paper bag.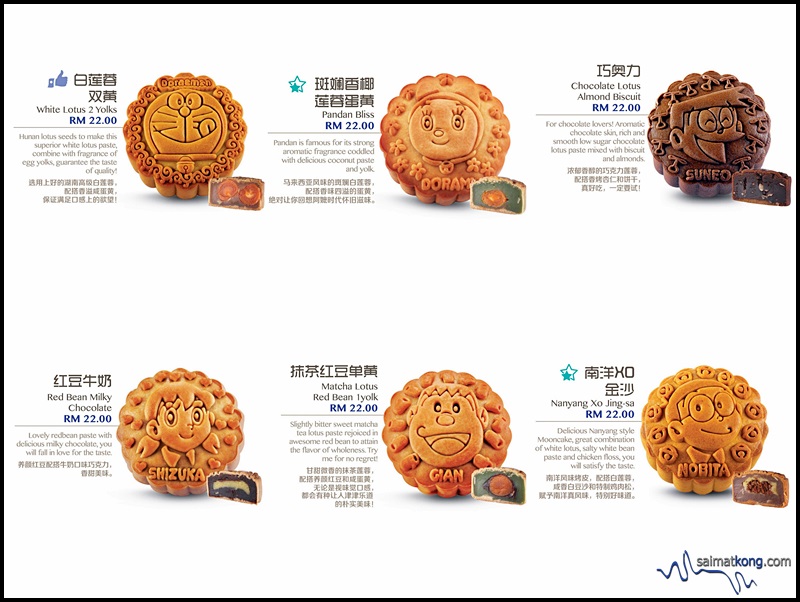 For traditional mooncake flavours, choose from White Lotus 2 Yolks, Nanyang XO Jing-Sa, Pandan Bliss, Red Bean Milky Chocolate, Chocolate Lotus Almond Biscuit & Matcha Lotus Red Bean 1 Yolk. The mooncakes come stamped with adorable characters such as Doraemon, Nobita, Dorami, Shizuka, Suneo & Giant.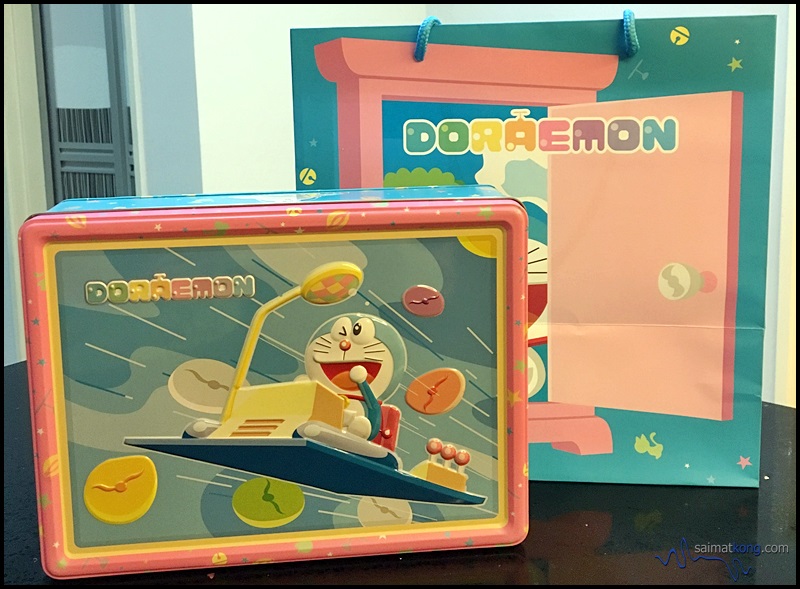 The Doraemon Premium Gift Set that comes with 4pcs of mooncakes packaged in a Doraemon metal tin and an exclusive Doraemon paper bag.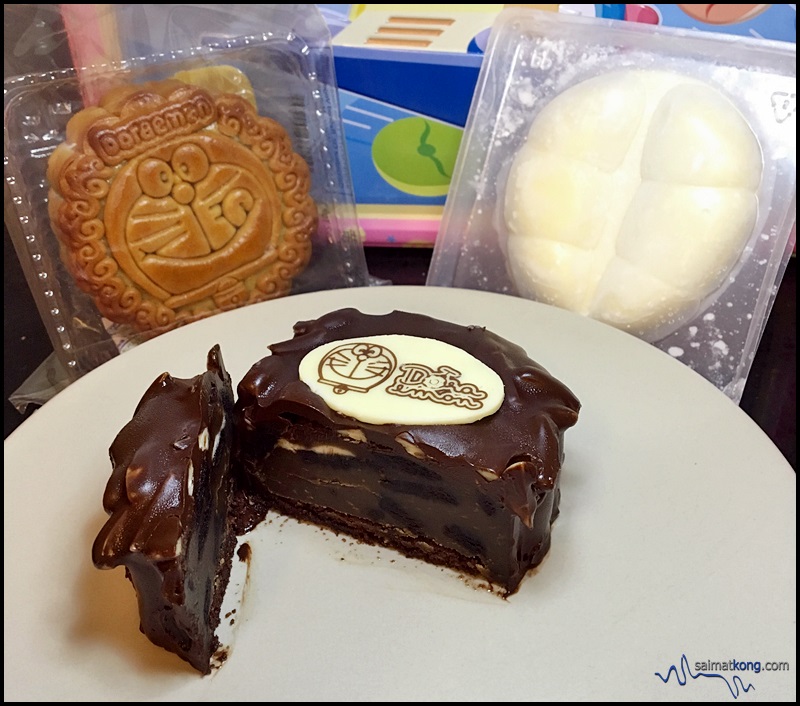 The best seller for its snow skin range includes Tropical Pure Durian with smooth durian paste and Black Humor with fillings like chocolate hazelnut, low sugar chocolate lotus paste, almond and cookies.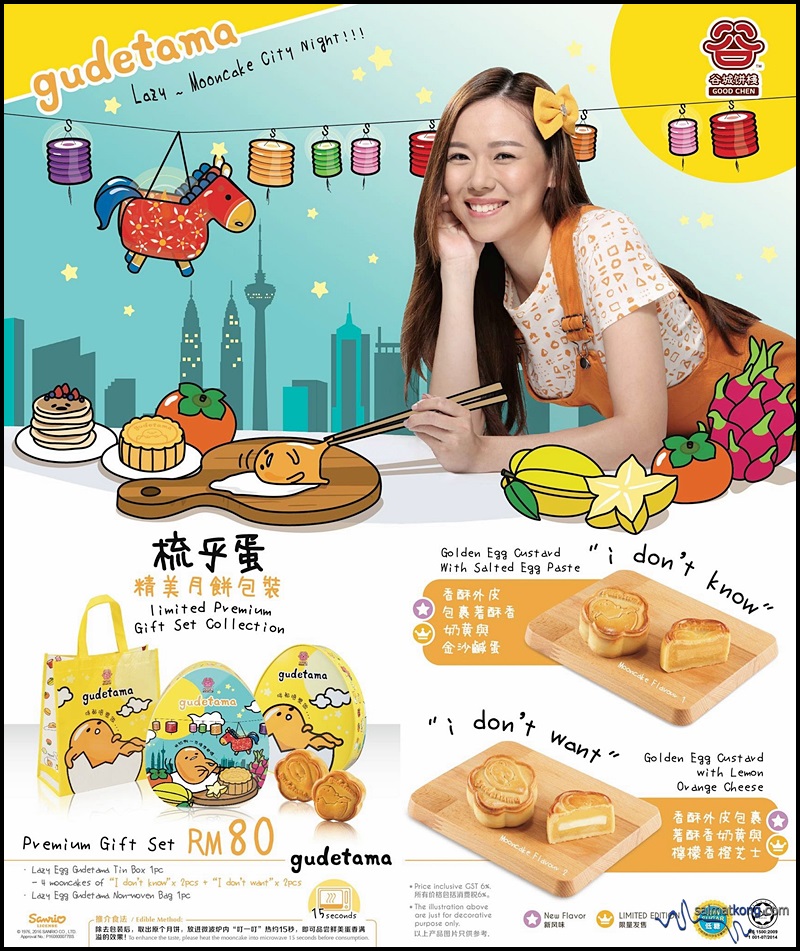 Gudetama or also known as 'Lazy Egg' is one of the hottest cartoon character after Hello Kitty. This year, Good Chen Mooncake launched Gudetama themed mooncakes in 2 flavours; Golden Egg Custard with Salted Egg Paste and Golden Egg Custard with Lemon Orange Cheese.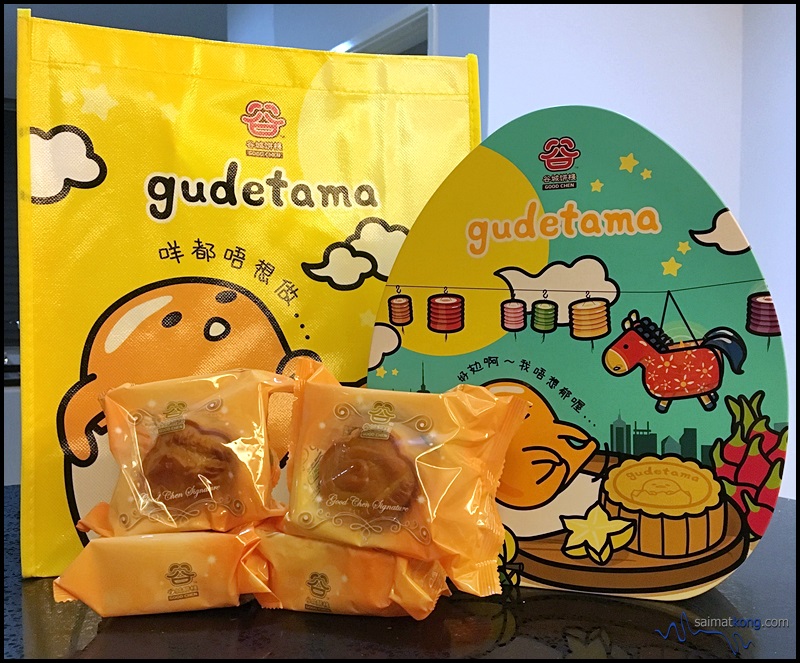 Gudetama Premium Gift Set consists of "I don't know" and "I don't want" mooncakes packed in a Lazy Egg Gudetama metal tin box with a Lazy Egg Gudetama non-woven bag.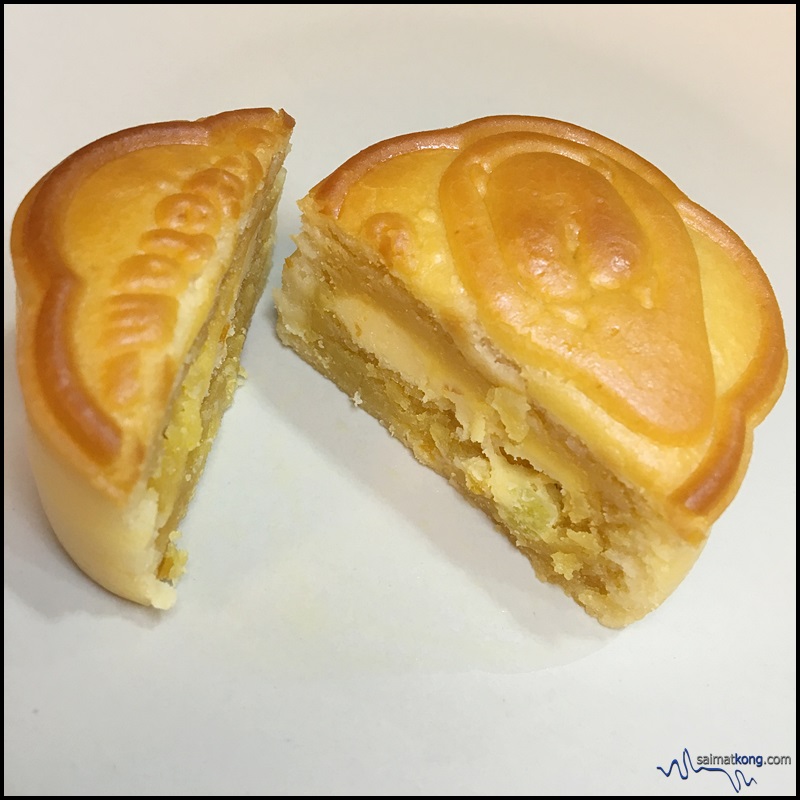 The "I don't want" mooncake with lemon orange cheese creates a well-balanced sweet and tangy flavour. The lemon orange enhances the taste with its tangy flavour, while the custard provides creamy texture to the mooncake. To enhance the taste, heat it in microwave for 15 seconds and enjoy it with a cup of Chinese tea 😀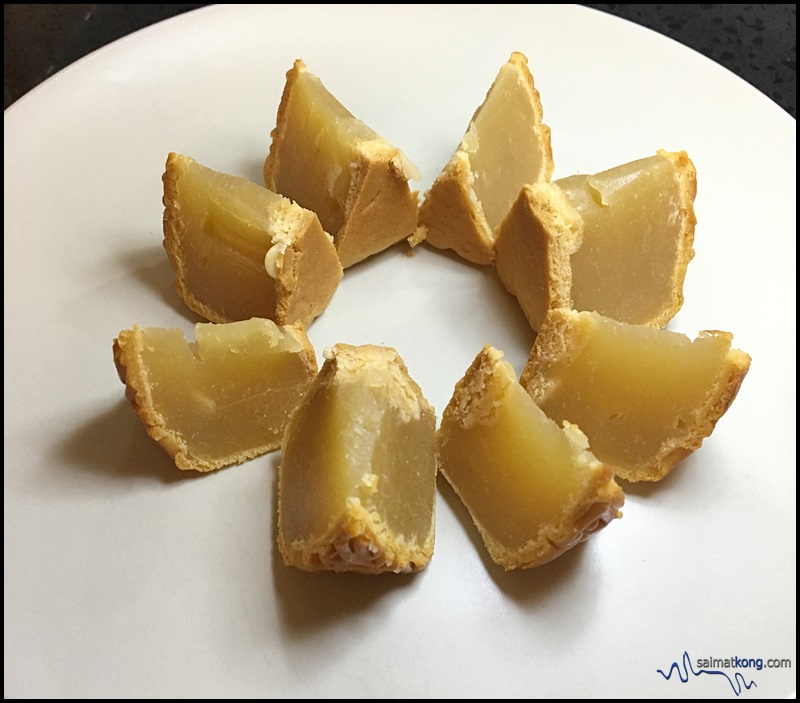 Good Chen Mooncake introduces No Sugar Added Mooncake known as the 'Maltitol Series Mooncake' which is made using a low calorie sugar substitute called "Maltitol". These range of mooncakes are perfect for those who are health conscious.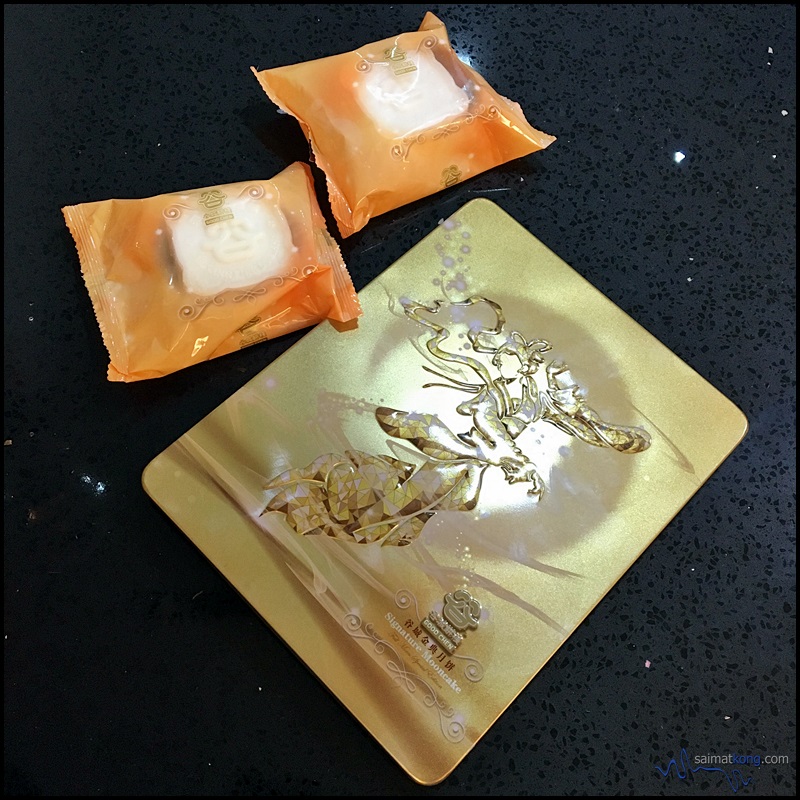 If you're interested to get hold of Good Chen Mooncake as gifts for family and friends this Mid-Autumn Festival, do visit their outlet in Mid Valley Megamall or their Mooncake kiosk at Aeon.
—
You can subscribe to
my blog, follow me on Facebook, follow Instagram, follow Twitter and Youtube for more updates!
—
Comments
comments