Food Review: Plan B @ Bangsar Village 1
What do you do when Plan A fails? Go for Plan B. I think Plan B have a very good tagline "Always have a Plan B". For those who doesn't know, Plan B is one of the restaurants by BIG – The BIG Group which is located opposite Starbucks on the ground floor of Bangsar Village I. Recently, I was invited for a food review session at Plan B at Bangsar Village I organized by Nuffnang Malaysia together with a few other bloggers.
Plan B's adopts a rustic industrial interior with exposed light bulbs, copper piping and plain looking cement floors. There are even wall-mounted TVs showing classic black and white P. Ramlee films. Nostalgic!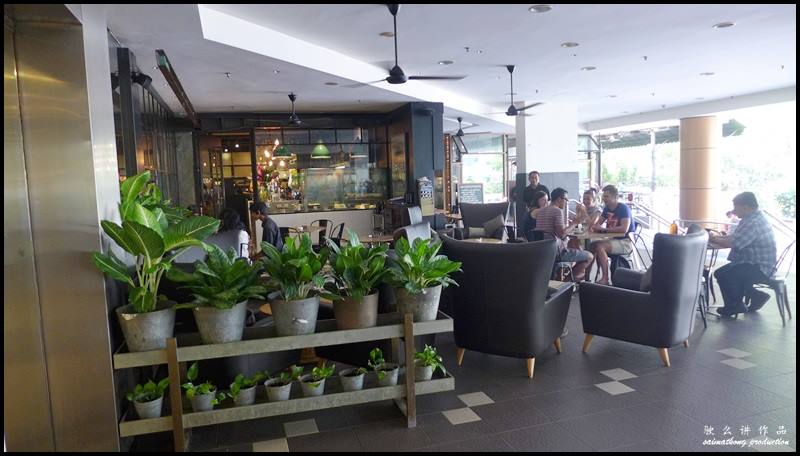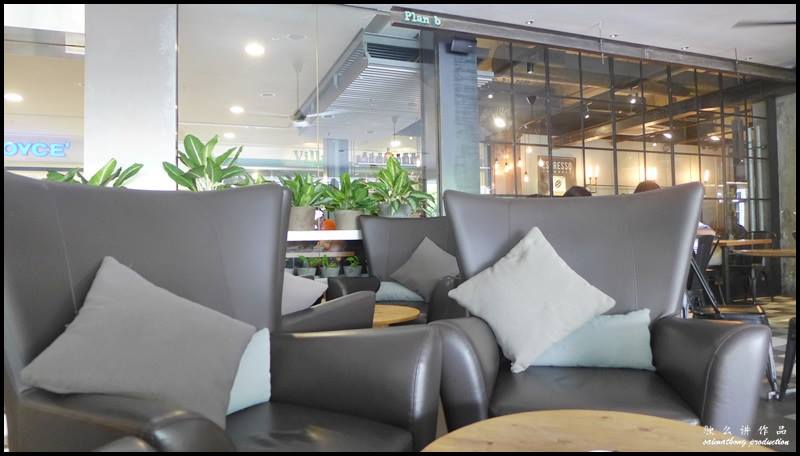 Plan B has a very nice ambience. To me, ambience is an important factor in a restaurant experience. The dim lightings in Plan B set your mood and create a better dining experience.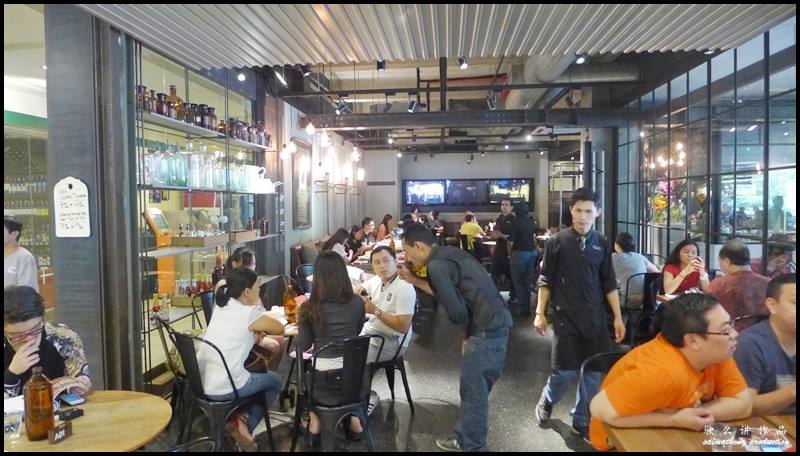 The restaurant is almost always full with people both during lunch and dinner time. You can tell whether the restaurant is good just by looking at its huge crowd.
I think the quote "When life gives you lemons, make lemonade" is really good. Simply put, so what's the big deal if Plan A fails? There's always Plan B! 😉
Plan B serves fusion of Western and Asian food comprising of western breakfast, salads, burgers, sandwiches, pastas and a huge variety of mouthwatering desserts.
The display counter is filled with a great selection of cakes and freshly baked pastries. Everything looks so yummy!!!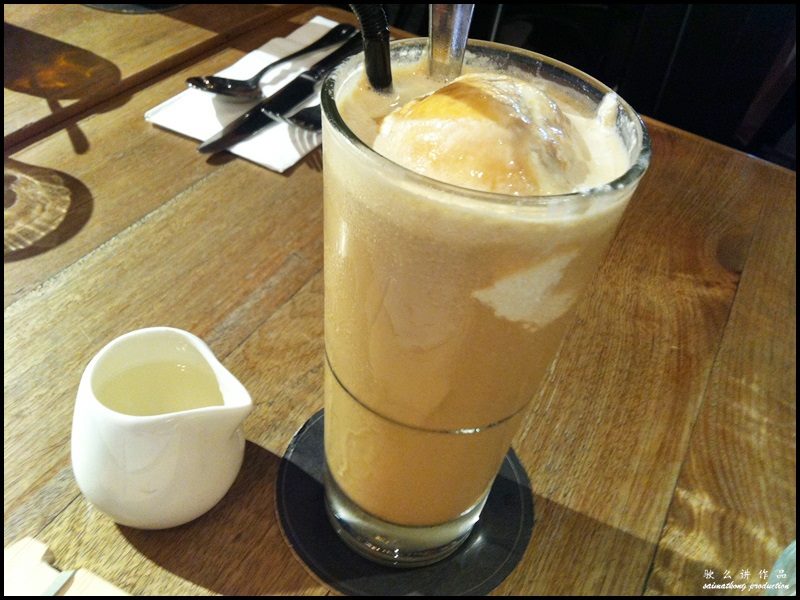 Australian Iced Coffee (RM11)
This Australian Iced Coffee is topped with a scoop of vanilla ice-cream. The looks of it reminded me of Affogato, a super size Affogato! The taste? Delicious mix of milk coffee with ice and vanilla ice cream. A perfect wake-me-up drink!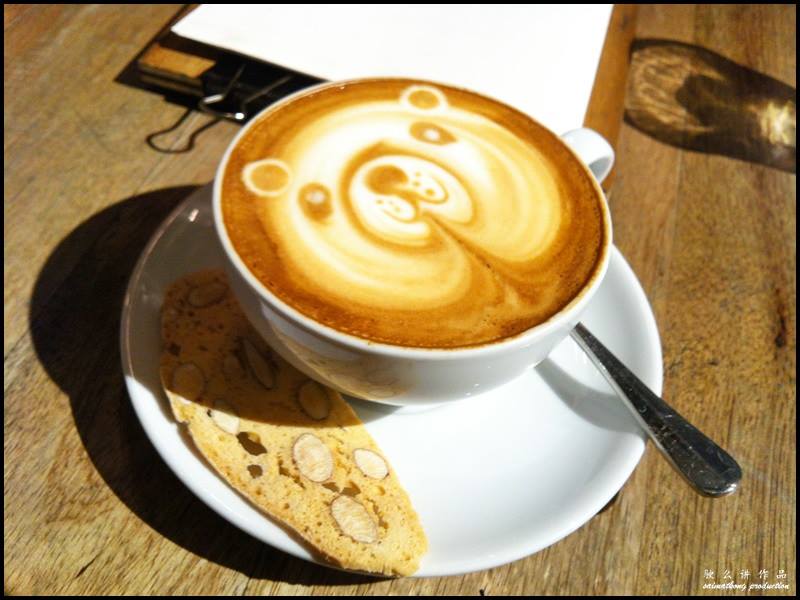 Flat White (RM8)
Plan B serves coffee with nice coffee art! This cup of flat white comes with a cute teddy bear coffee art, cute enough to make me smile 🙂 Also, its served with a slice of biscotti. I love having biscotti with my coffee 🙂
Latte (RM8)
Just like the flat white, this hot latte is served with a slice of biscotti too.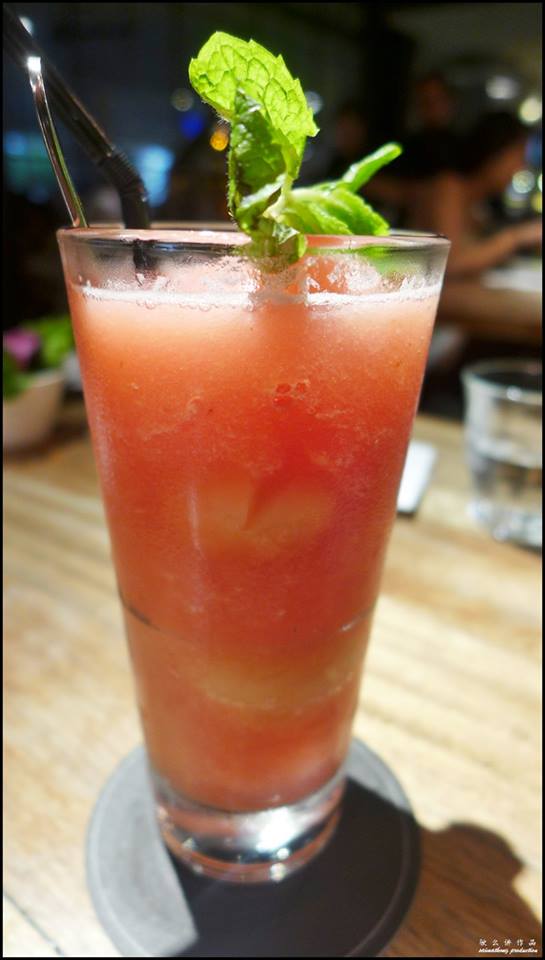 Watermelon Lychee Frosties (RM9)
This Watermelon Lychee Frostiess is a simple but brilliant combination. It's refreshing and perfect for hot summer days!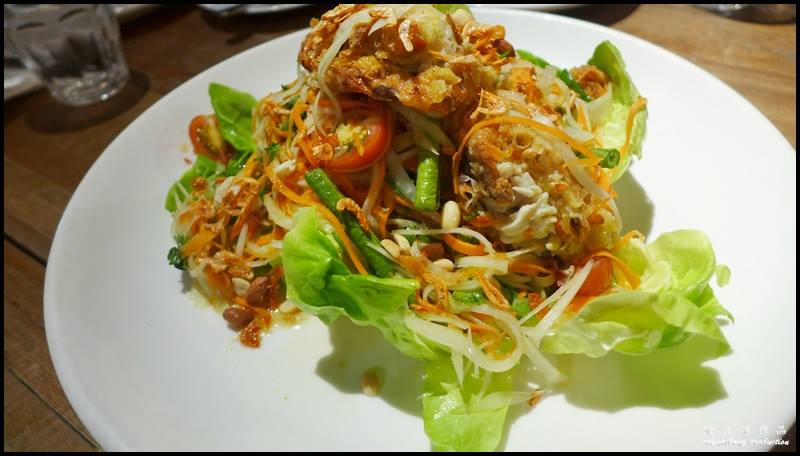 Som Tam Crab Salad (RM29)
This popular Thai-Inspired dish is made with ingredients like spicy green papaya slaw, long beans, cherry tomatoes & dried shrimp, topped with crispy soft-shell crab & crunchy peanuts. This tasty salad makes a good appetizer or as a main course for those who are on diet.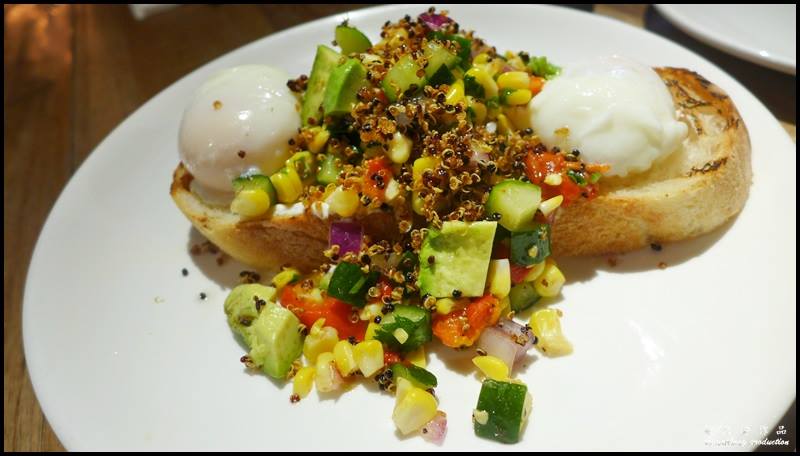 Avo Quinoa (RM23)
This is a meatless dish which is healthy but superbly delicious is suitable for vegetarians. This Avo Quinoa is a combination of avocado, corn salsa, fried quinoa & chili oil on ciabatta toast, topped with poached eggs and mascarpone cheese. The fried quinoa adds a crunch factor to this dish. It's a refreshing, healthy and filling dish.
Asian-Style Soft Shell Crab Spaghettini (RM26)
The soft-shell crab spaghetti is tossed with chili padi, crispy curry leaves & chili flakes in creamy butter sauce is one of Ben's signature dish. This has always been one of my favourite dishes at Ben's and Plan B. The golden-brown soft-shell crab was fried to perfection.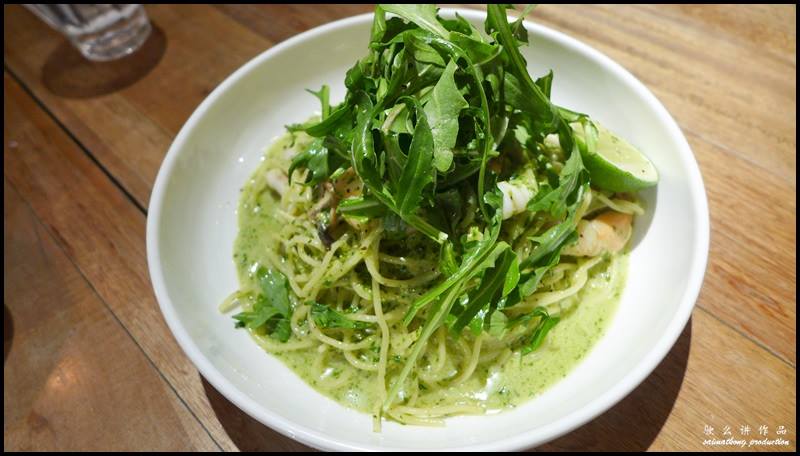 Arugula Pesto Spaghettini (RM22)
Arugula pesto and olive oil is tossed with spaghetti and topped with fresh arugula leaves. This pasta dish has strong arugula taste and if you are a fan of arugula or pesto, you'll love this! If you find this pesto sauce too plain, you can always add prawn & squid at a charge of RM9.
Buttermilk Fried Chicken (RM25)
These crispy and tasty fried chicken is coated with seasoned flour and marinated with buttermilk for a tangy twist. This Buttermilk Fried Chicken is accompanied by classic coleslaw and crispy french fries.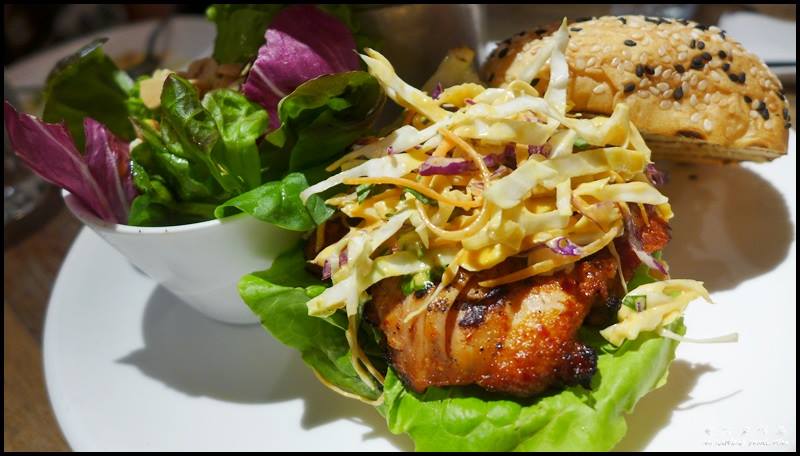 Char-Grilled Kimchi Chicken Burger (RM23)
These Char-Grilled Kimchi Chicken burger is made of grilled kimchi-marinated chicken leg, butterhead & coleslaw in a sesame bun served with sweet potato fries and side salad. The meat is juicy with a tangy flavor of kimchi and messy. Frankly, it's worth trying if you're game for burger.
The sweet potato fries is a delicious treat, offering a healthy alternative to the traditional french fries. What I like best about this sweet potato fries are, they are crispy and doesn't turn soggy. The sweet potato fries still taste good even when it's cold.
Spicy Fish Tacos (RM26)
These spicy fish tacos is made of crispy fish fingers, salsa & coleslaw on soft tacos, accompanied with sweet potato fries. This dish is enhanced with a hint of spiciness which is balanced by the slightly sweet coleslaw.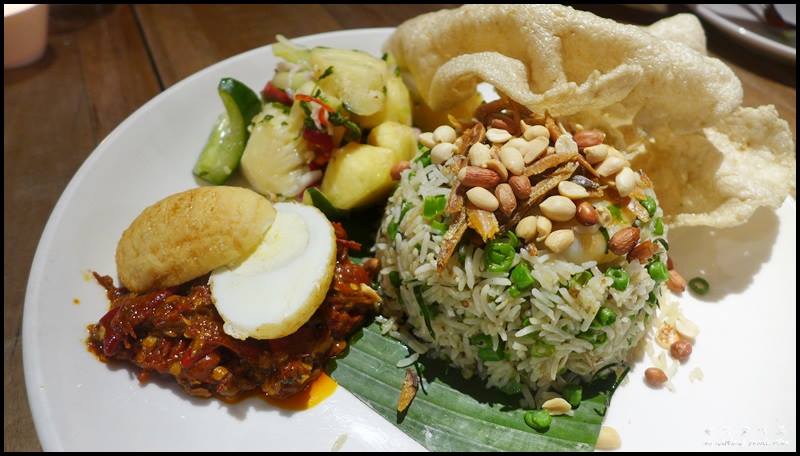 Nasi Lemak Goreng (RM26)
I've tried Nasi Lemak but Nasi Lemak Goreng is something new for me. This Asian dish is actually nasi lemak which is fried with prawns, long beans and served with sambal telur, jelatah & keropok. This is something different, not the usual Nasi Lemak you get to have everywhere.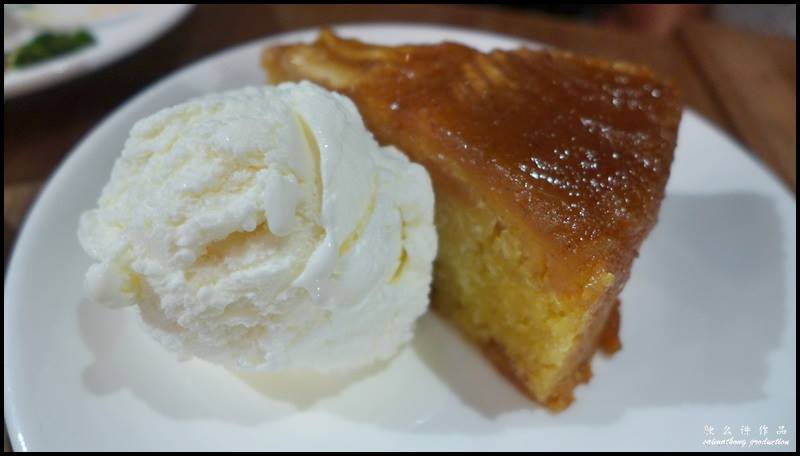 Apple Sugee Cake (RM10)
This Apple Sugee Cake is accompanied with a scoop of vanilla ice-cream. I took a bite and it turned out divine. No wonder this dessert is of their signature. It's perfectly moist, fragrant and I personally find it overly sweet; perfect for those with sweet tooth.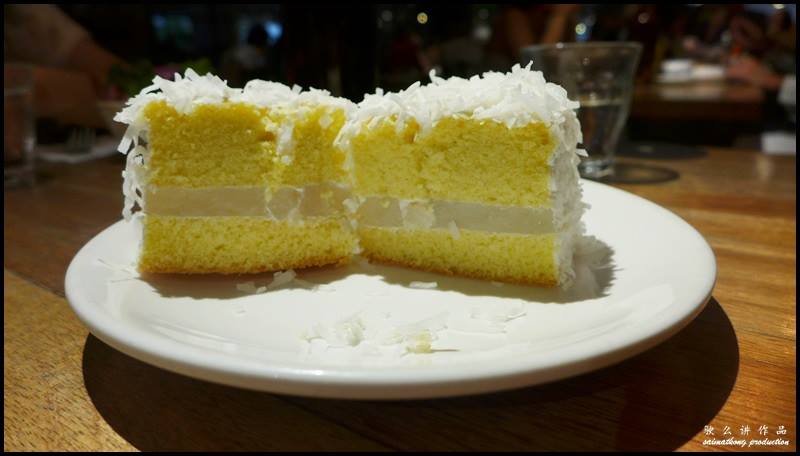 Coconut Cake (RM10)
This heavenly delicious Coconut Cake is layered with coconut cream, frosted with coconut buttercream and topped with shredded coconut! I love this!
Verdict: Plan B offers delicious comfort food and drink in a cosy and casual dining environment. If you are looking for a comfortable and relaxed environment for satisfying lunch, dinner or weekend brunch, this is the place for you.
Address: G5, Ground Floor, Bangsar Village 1, No.1 Jalan Telawi Satu, Bangsar Baru, 59100 Kuala Lumpur
Tel: +603 2287 2630
Opening Hours: Sunday – Thursday 9:00am – 12:00am11:00pm; Friday, Saturday & Eve of Public Holiday 9:00am – 1:00am
Website: http://thebiggroup.co/planb/
Comments
comments