Famous Indian Rojak @ SS15, Subang Jaya
If you ask any Subang residents, they would definitely recommend this famous stall at SS15 for Indian Rojak. I was told that they used to sell their Rojak from their truck parked by the roadside before operating at the current stalls provided by MPSJ.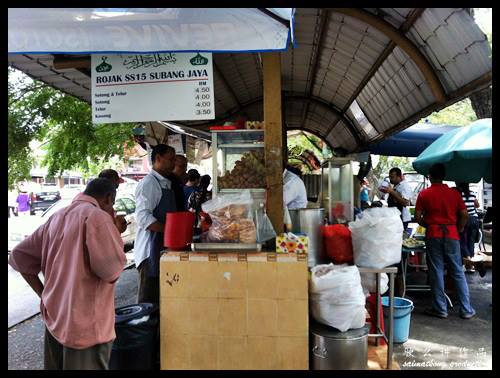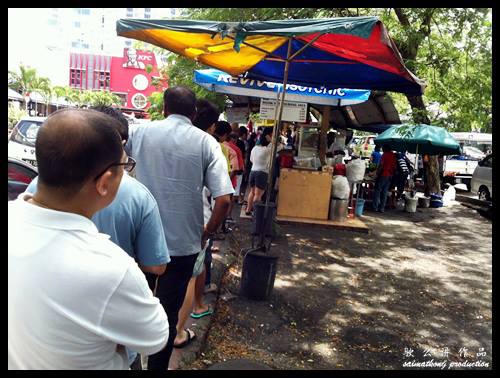 We were there at 2 pm and there was already a long queue waiting for their Rojak despite having to stand under the hot sun. There's no tables or chairs for you to sit and enjoy your plate of Rojak but you can opt to either sit or stand under the big tree.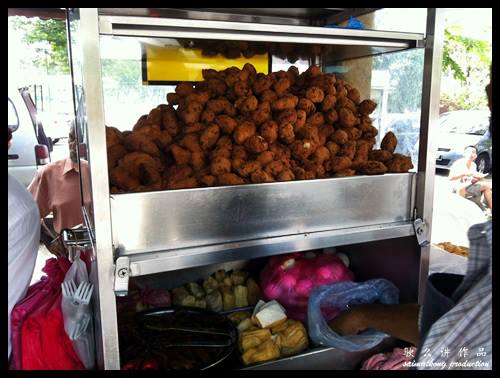 You just have to place your order by telling him what you want and he'll cut and chop the ingredients accordingly.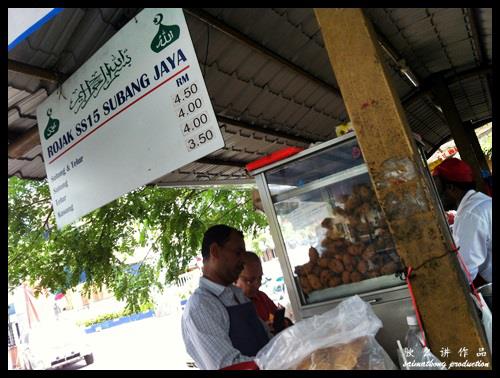 There are only 4 varieties to choose from for the Rojak and the price varies according to the ingredients. A plate of Rojak Kosong is only RM3.50. You can add ingredients like hard boiled egg (RM0.50) or sotong (RM0.50) to go with your Rojak.
Egg and Sotong Indian Rojak ~ RM4.50
The Rojak mix consists of fried dough, coconut fritters, tofu, crispy cucur udang (prawn fritters), shredded cucumbers, shredded turnips, half boiled egg and sotong.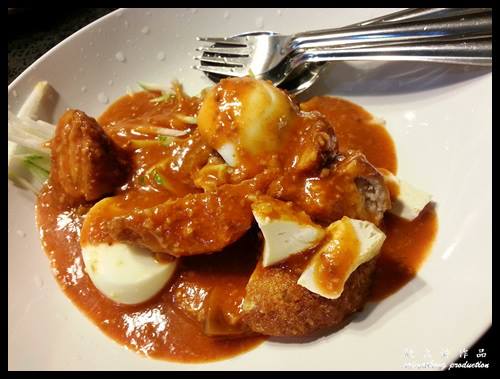 The crunch from the fried goodies and the spicy peanut sauce blend and compliment well. Do you know that Rojak is also a type of salad with peanut sauce as dressing?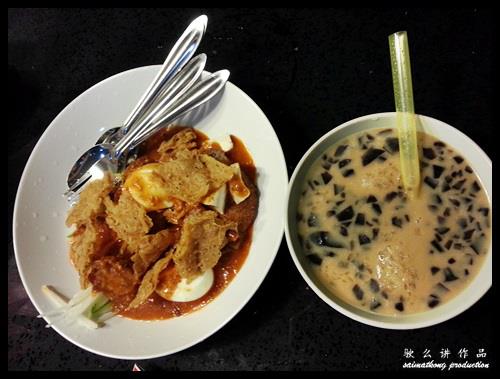 Cendol is the best match with Rojak!
Verdict: While the Rojak is undoubtedly crunchy, sweet, nutty and spicy but it's not the best Rojak I had. I may return if I happen to be around SS15 and craving for Rojak but wouldn't purposely come here for this as there are many other good Rojak stalls like the one in Section 17, PJ and Damansara Uptown in front of Brother Peter's Car Accessories Shop.
Famous Indian Rojak @ SS15, Subang Jaya
Location: Along Jalan SS15/3B (opposite KFC)
Comments
comments