In conjunction with the upcoming Chinese New Year, Executive Sous Chef Kok Chee Kin and his team of talented chefs at Dynasty Restaurant (non-halal) is all set to engulf your senses with a variety of Festive Menus that capture the finest flavours of Cantonese cuisine from 11 January until 11 February 2017.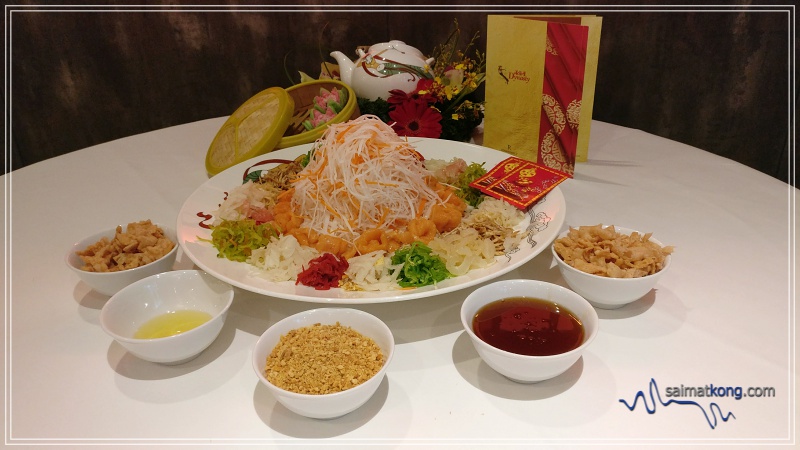 Festive Menus @ Dynasty Restaurant, Renaissance Kuala Lumpur Hotel
Besides gathering with family and friends, Chinese New Year is all about feasting on delicious festive delights. Dynasty Restaurant offers a variety of festive delights from Festive Dim Sum to Treasure Pot or Poon Choi, luxurious Set Menus, Claypot Waxed Meat Rice and a variety of Yee Sang for prosperity.
Yee Sang or also known as Prosperity Toss consists of colorful mixture of raw fish (usually salmon) or other exotic seafood served with crunchy and fresh vegetables, crackers and condiments. These raw ingredients signify the renewal of life which symbolism new beginning – which is a must-have for both good fortune and good wealth.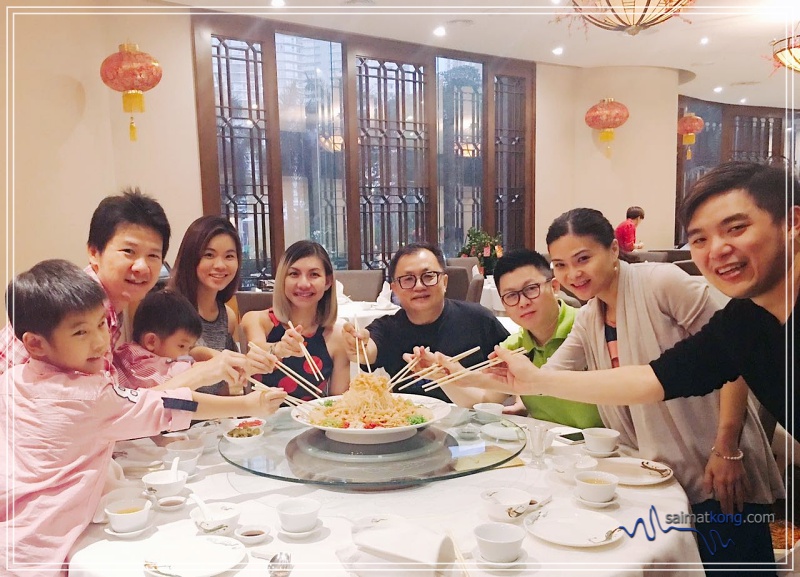 For Chinese New Year this year, Dynasty Restaurant offers 6 types of Yee Sang – Salmon, Fruity Fiesta, Jellyfish, Lobster & Salmon, Yee Sang of 5 Treasures and Mini Abalone & Salmon. Priced from RM108 nett to RM338 nett, their Yee Sang is available in both "half-serving" and "full serving" to take-away for home reunion dinners and special get-together.
Being an advocate of healthy eating, Chef Kin focuses on the use of traditional and fresh ingredients while emphasizing on light and fresh flavors for wholesome eating with family and friends. This year, Chef Kin created 3 Festive Set Menus for a group of ten (10) persons – Happiness Set at RM1,688 nett, Fortune Set at RM2,088 nett and Longevity Set at RM3,288 nett that comes complete with Yee Sang and Dynasty's Fortune pastries.
招财聚宝套餐 Fortune Set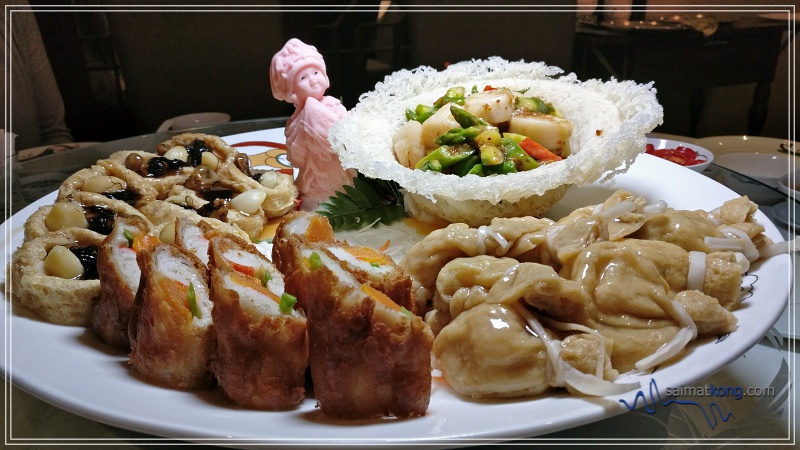 Fortune Combination Platter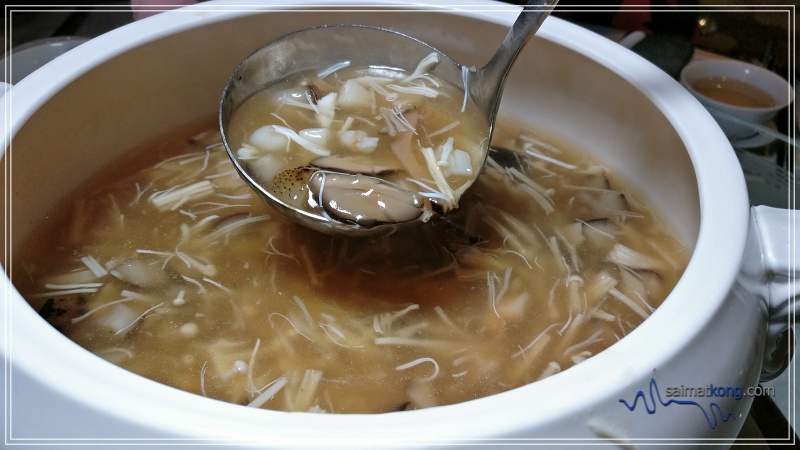 Ying Yang Scallop Soup with Dried Seafood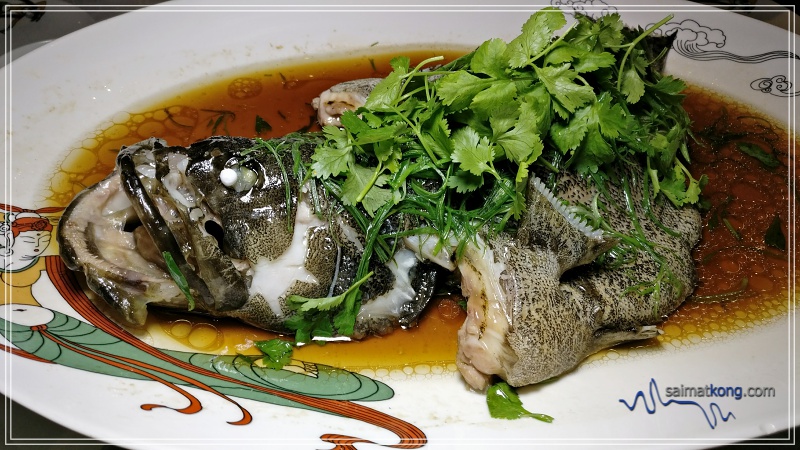 Steamed Live Tiger-Dragon Grouper with Scallion and Ginger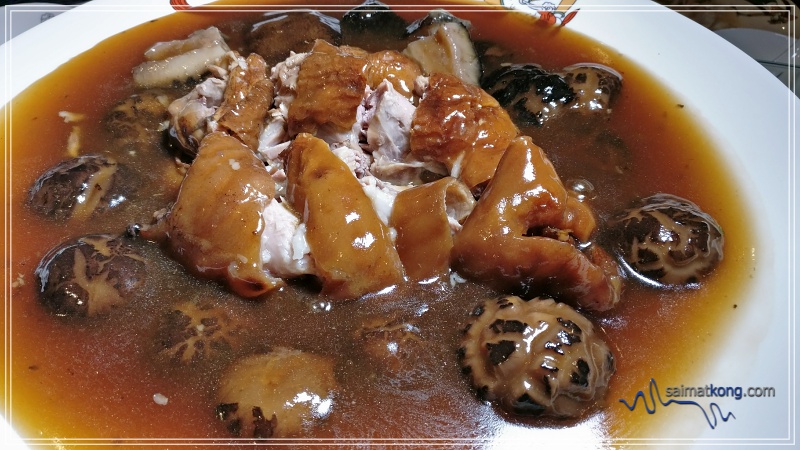 Braised Pork Knuckle with Mushroom and Sea Cucumber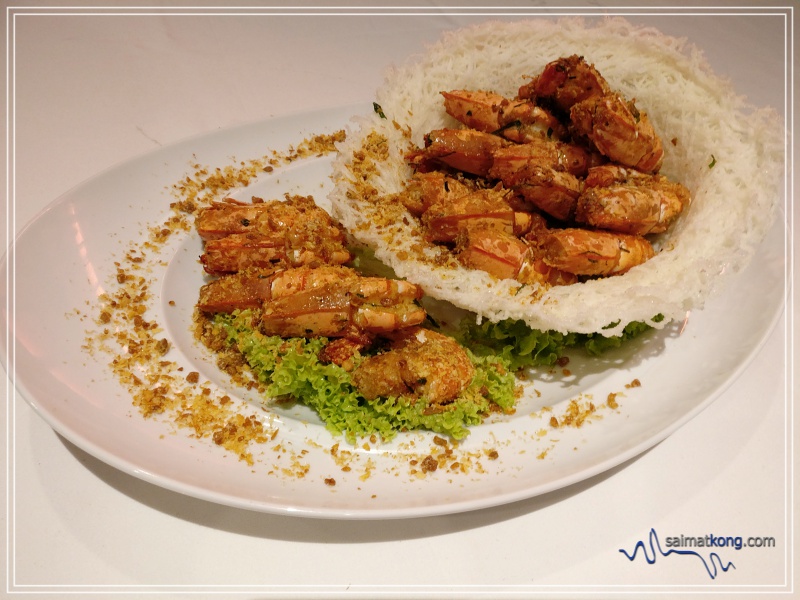 Golden Prawns with Spicy Minced Garlic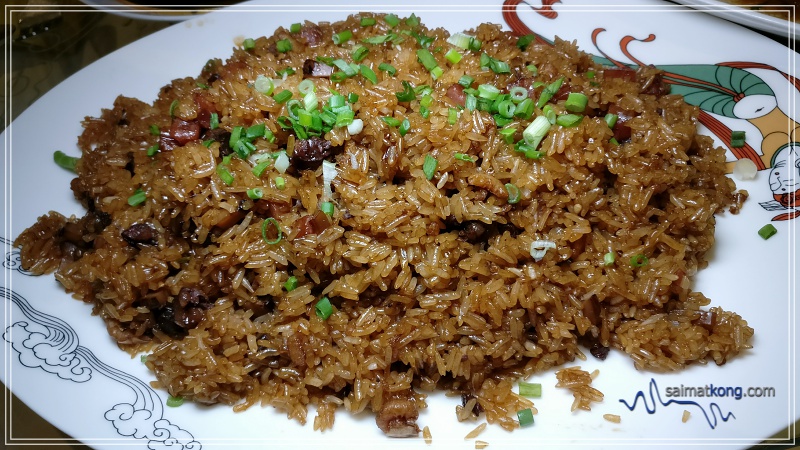 Wok Fried Glutinous Rice with Assorted Waxed Meat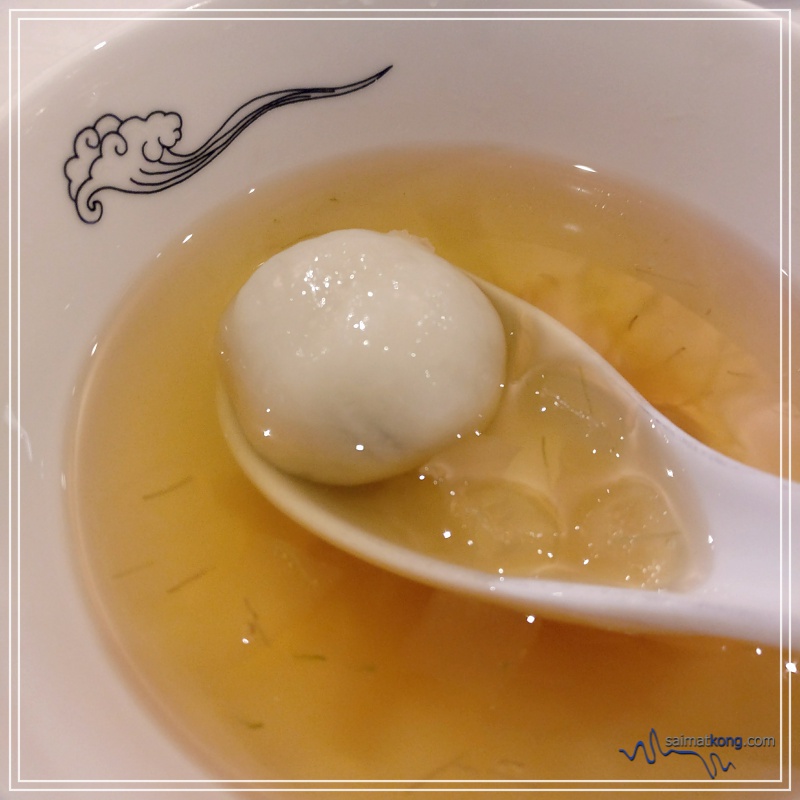 Double Boiled Dried Bamboo Cane with Aloe Vera, fungus and Tong Yuen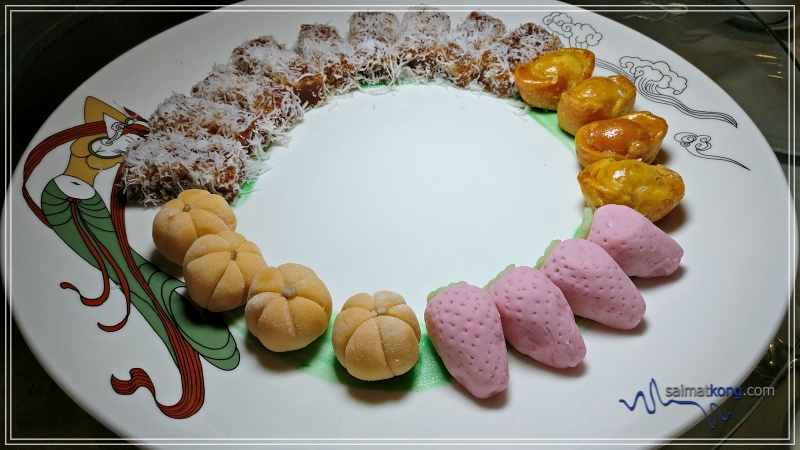 Dynasty Fortune Pastries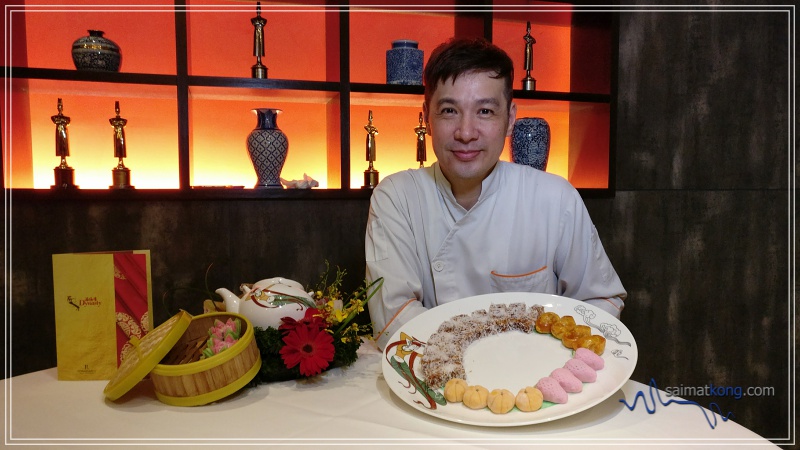 Besides the above, Chef Kin also created a 6-course and a 7-course set menu for two (2) persons and are priced at RM288nett and RM498 nett respectively.
Chinese New Year Set (RM498 nett for 2 persons)
* Salmon yee sang
* Monk jumps over the wall with ginseng
* Suckling pig, smoked duck with apple
* Braised whole abalone with bai ling mushroom
* Longevity noodle with king prawns
* Double boiled dried bamboo cane with aloe vera, fungus and tong yuen
* Dynasty's fortune pastries
Group of six (6) persons can opt for their 9-course set menu at RM1,088 nett.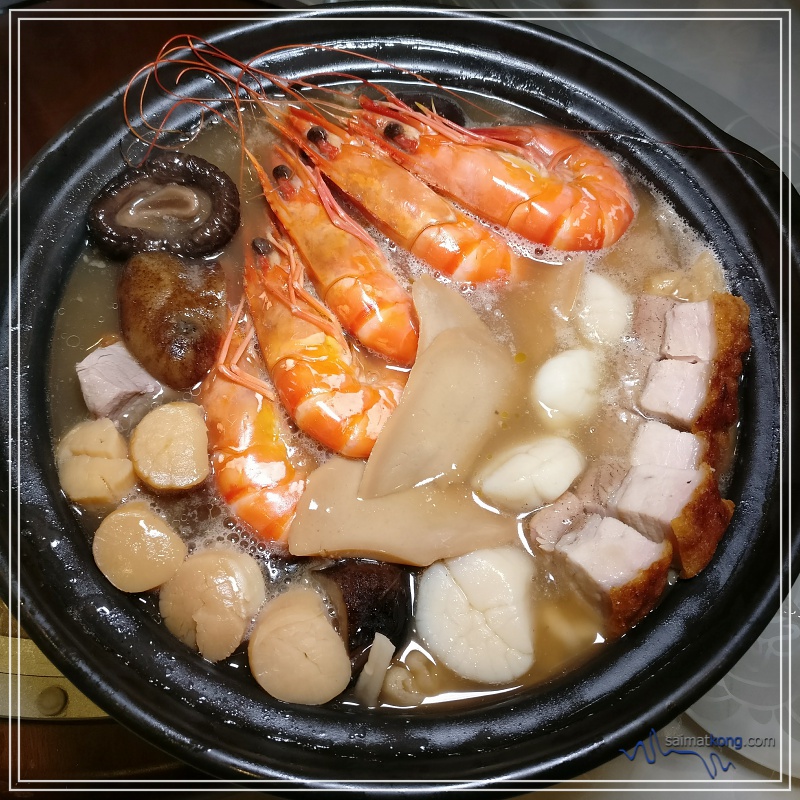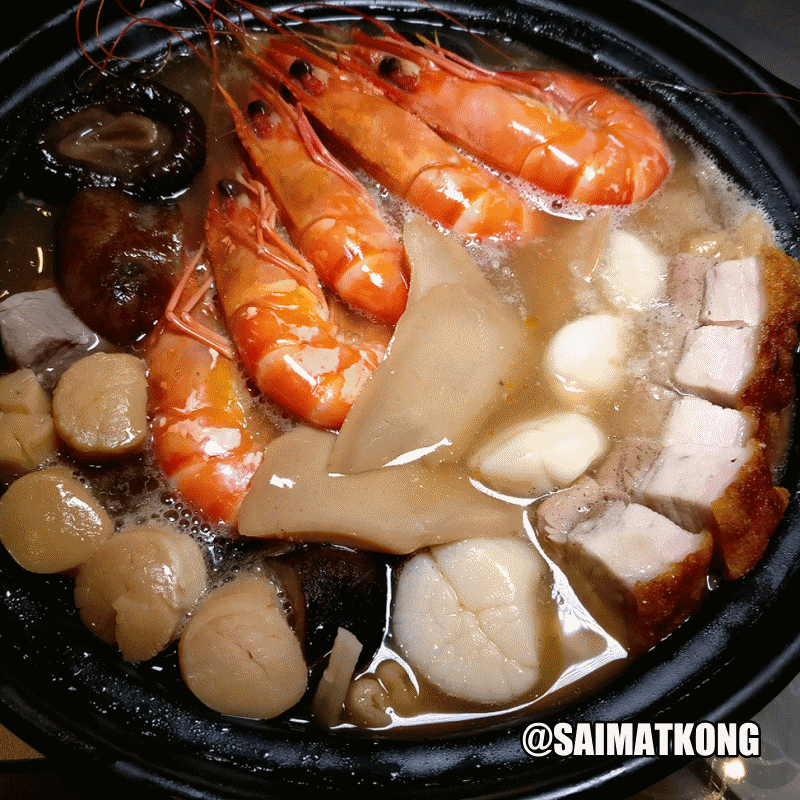 Prosperity Treasure Pot Set 1 (RM938 nett for 5 persons)
* Salmon yee sang
* Chef's Choice of Soup
* Prosperity Treasure Pot
* Wok Fried Garden Vegetables with Minced Garlic
* Golden Fried Rice
* Double Boiled Bamboo Cane with Aloe Vera, Fungus and Tong Yuen
* Dynasty's fortune pastries
Prosperity Treasure Pot Set 2 (RM1,188 nett for 5 persons)
* Monk Jumps Over The Wall with Ginseng and Bird's Nest
* Prosperity Treasure Pot
* Wok Fried Scallop with Asparagus in X.O. Sauce
* Stir Fried Hong Kong Kailan with Wild Mushroom
* Steamed Glutinous Rice with Waxed Meat in Bamboo Basket
* Double Boiled Dried Bamboo Cane with Aloe Vera, Fungus and Tong Yuen
* Dynasty's Fortune Pastries
Besides the variety of Festive Set Menus, diners should also check out the selection of steamed and deep-fried Dim Sum specially crafted by Chef Kin for this festive season which is available daily for lunch.
Dynasty Restaurant is open daily for lunch from 12.00 noon to 2.30pm and dinner from 6.30pm to 10.30pm. Dim Sum breakfast is served from 9.30am to 2.30pm on Sunday and Public Holidays.
For restaurant reservations, please call 03-2716 9388 or email [email protected]. Online reservations can be made at www.klrenaissance.com/dining. It's better that you be ok early to avoid disappointing your palate.
Dynasty Chinese Restaurant
Level 1, East Wing, Renaissance Kuala Lumpur Hotel
Corner of Jalan Sultan Ismail & Jalan Ampang, 50450 Kuala Lumpur, Malaysia
Tel : 603-2716 9388
Facebook : https://www.facebook.com/RenaissanceKL
—
You can subscribe to
my blog, follow me on Facebook, follow Instagram, follow Twitter and Youtube for more updates!
—
Comments
comments