Ecole P @ Damansara Uptown, PJ
Take a trip down memory lane and revisit your primary school days at Damansara Uptown's newest cafe, Ecole P. This cosy cafe is located on the first floor, along the same row as the famous Village Park, Yook Tho Hin Restaurant and Chopstix cafe. Ecole in French means "school" while the alphabet P stands for "Primary" and when combined together would be 'Primary School', which is the concept behind this school themed cafe.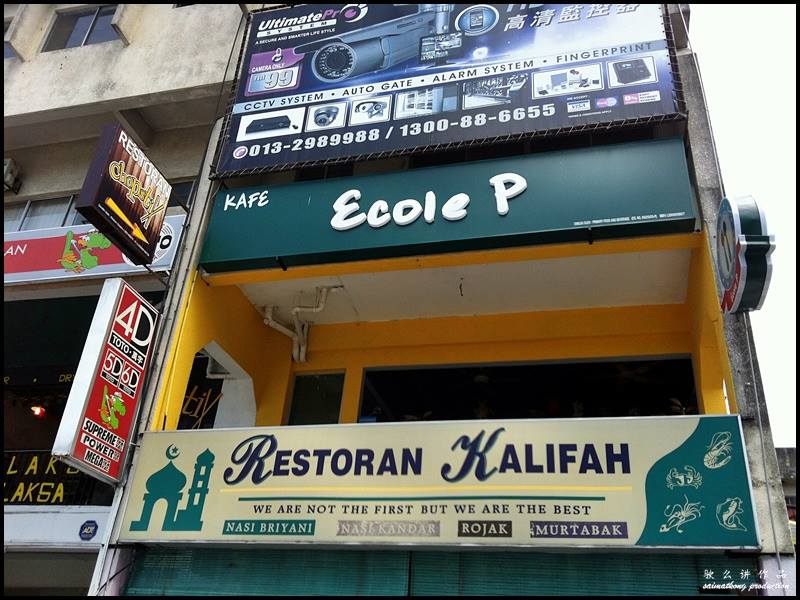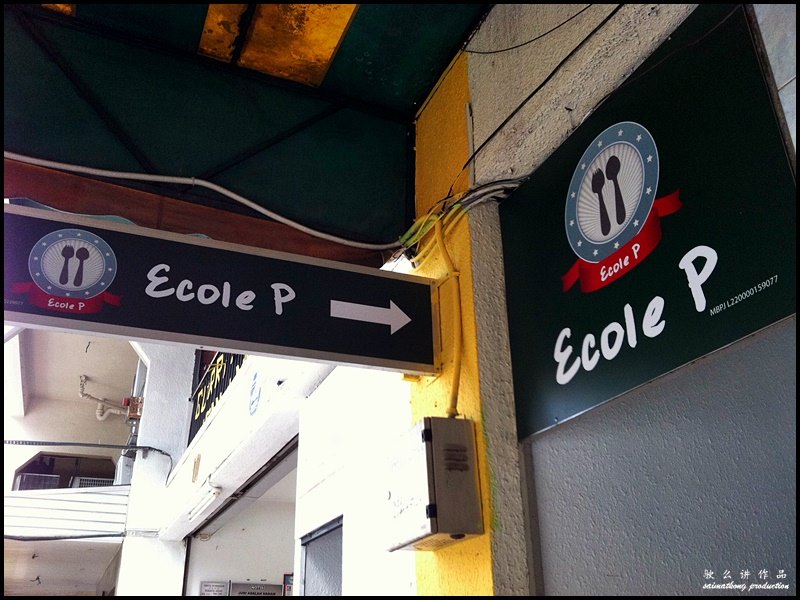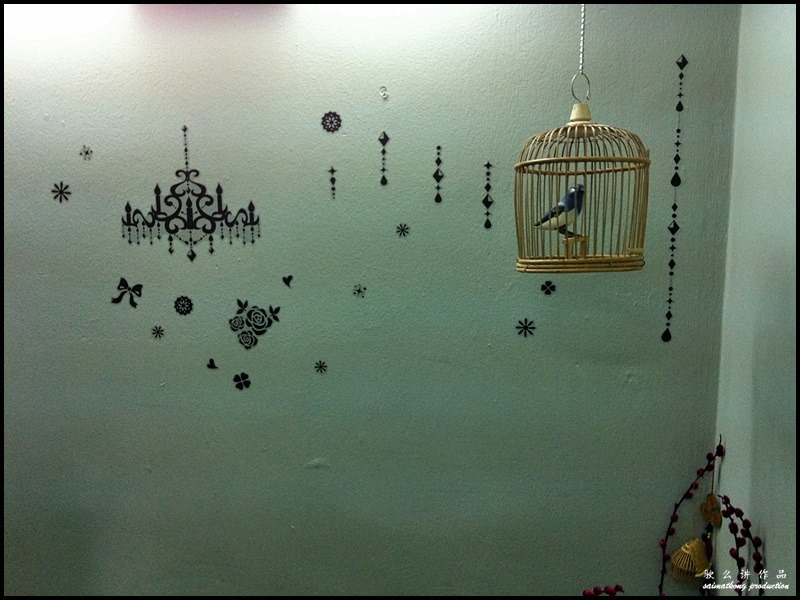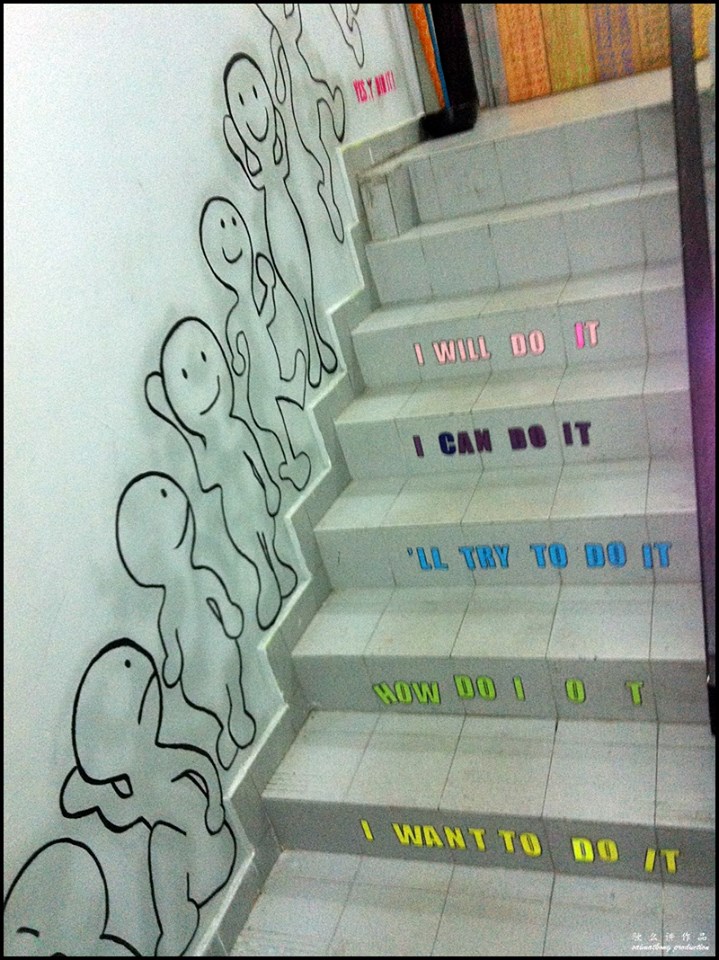 The creative art on the wall and staircase leading up to the cosy Ecole P cafe.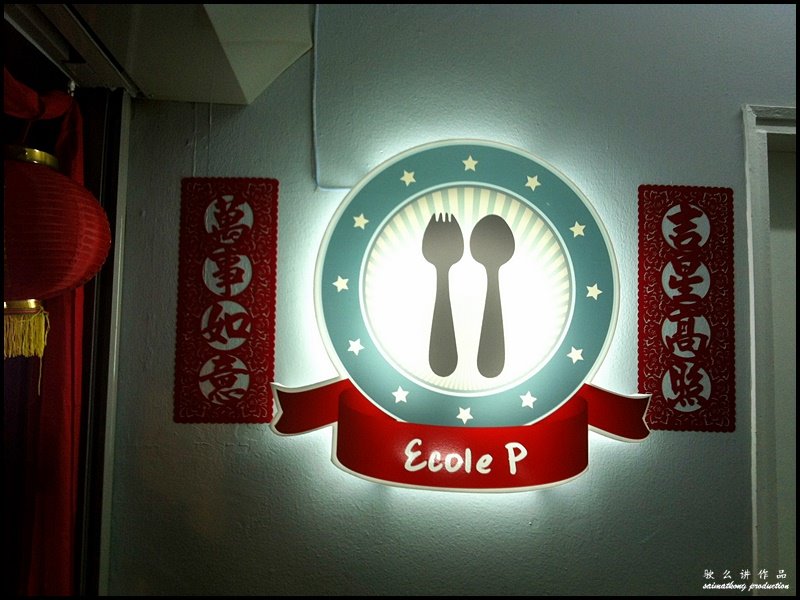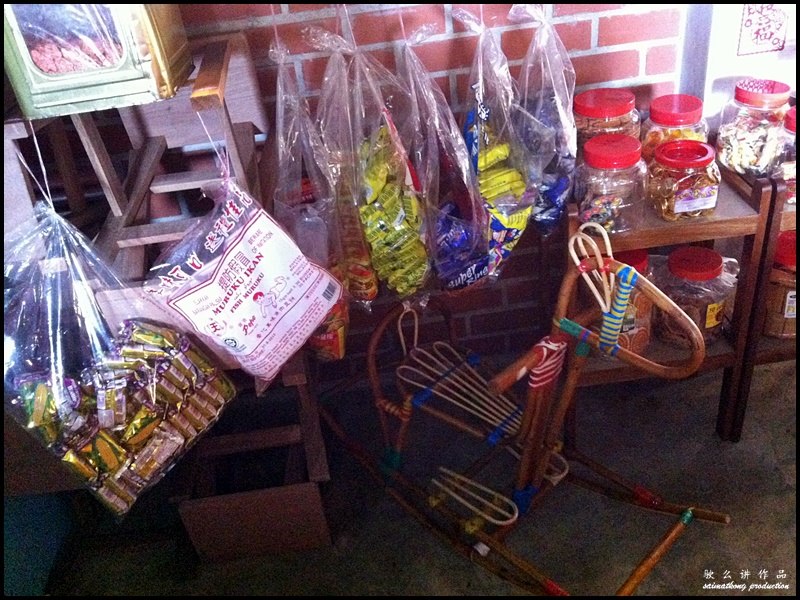 The counter at the entrance of this cafe display a variety of childhood snacks, tidbits, sweets & assorted junk food. Nostalgic!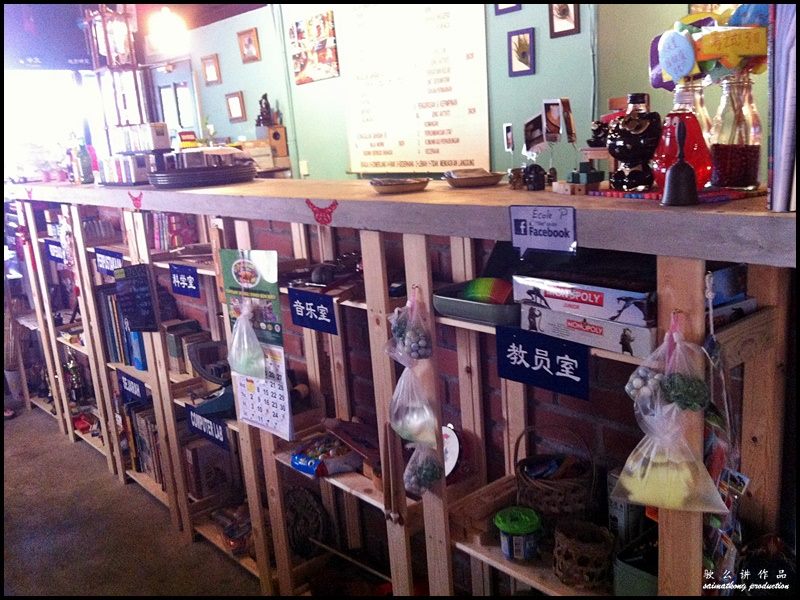 The shelves here are full with decor items such as writing utensils, revision books, trophies, board games and etc. By now, I'm totally in love with this cafe already. The owners are really creative, paying attention and putting lots of effort into every little details. I'm truly impressed.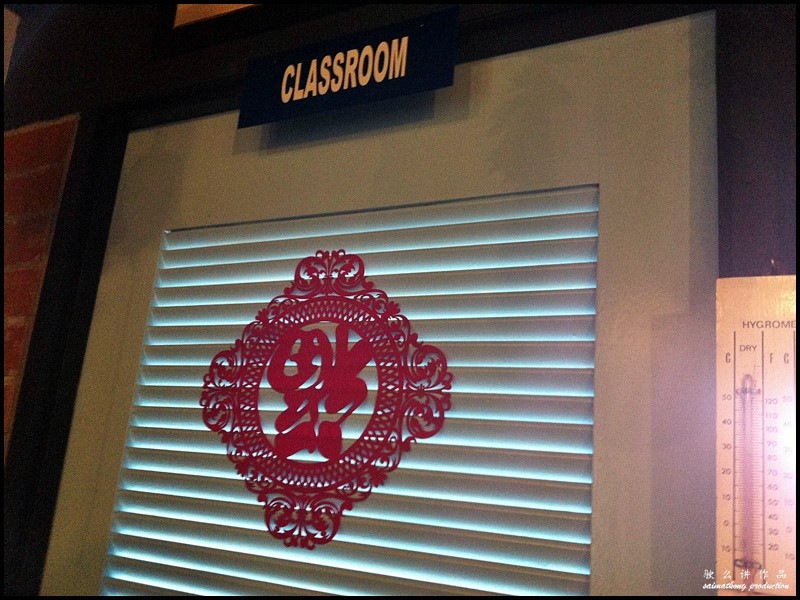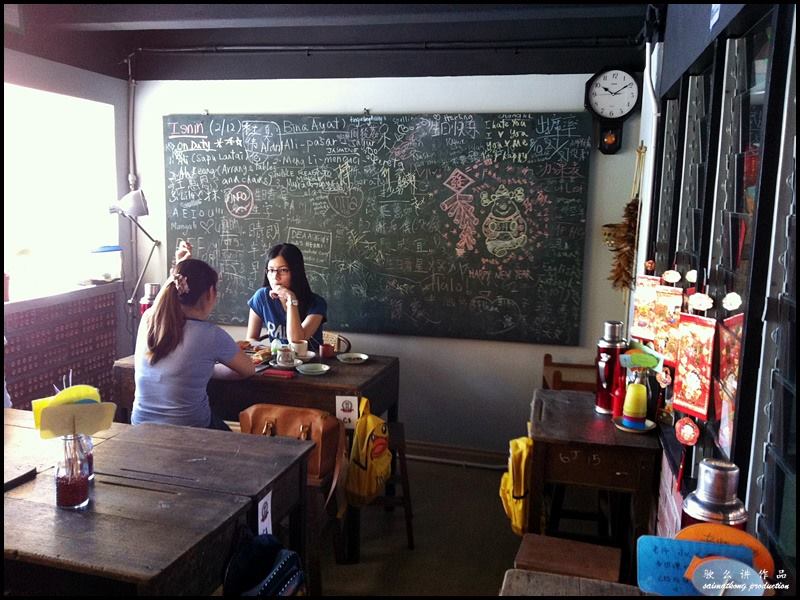 Decor at this semi-open-space area is incredibly creative, styled to replicate the classroom of yesteryear complete with a huge chalkboard scribbled with drawings and writings, wooden tables & stools, feather duster and rotans hanging on the wall.
Do you still remember the Rukun Negara? The Rukun Negara is one of the many wall decorations at Ecole P.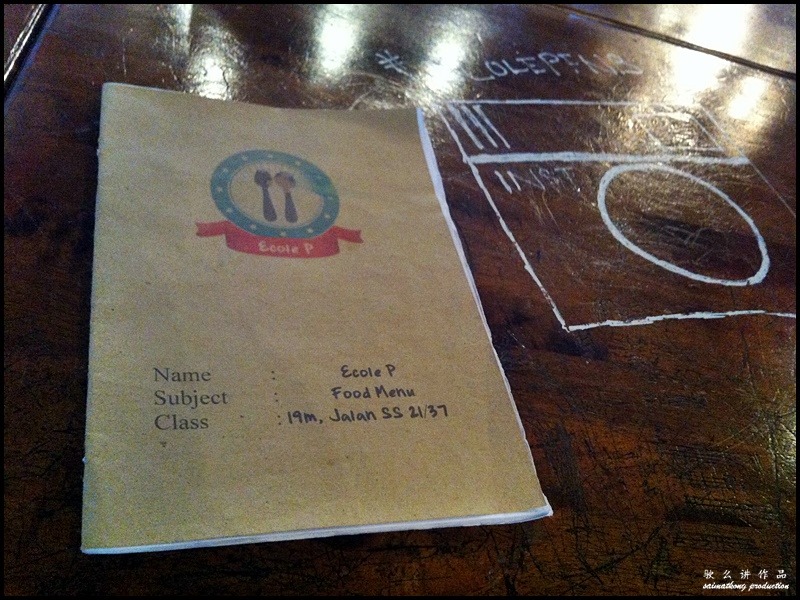 The food menu is pretty simple with a selection of soups, salads, all-day breakfast, sandwiches, burger, pasta, Western food and etc.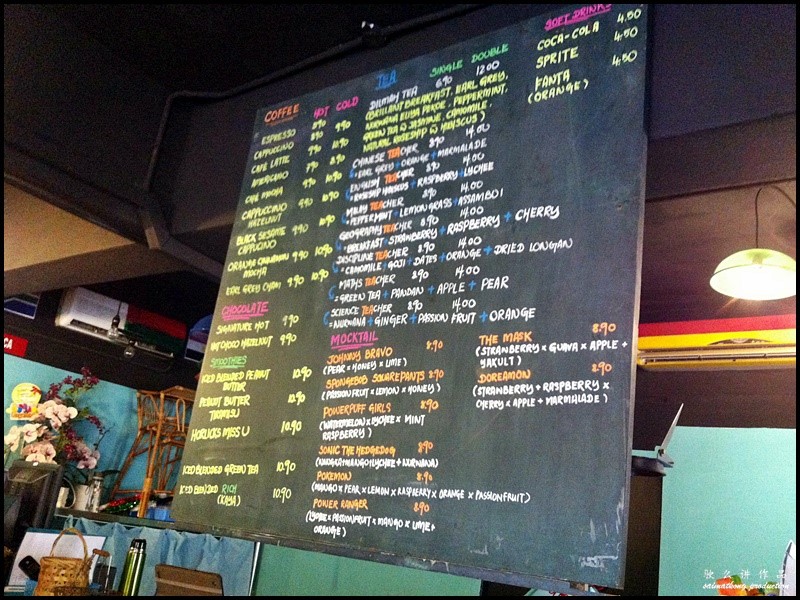 The drinks menu are written on a large chalkboard – with a selection of coffee, teas, smoothies, mocktails and soft drinks.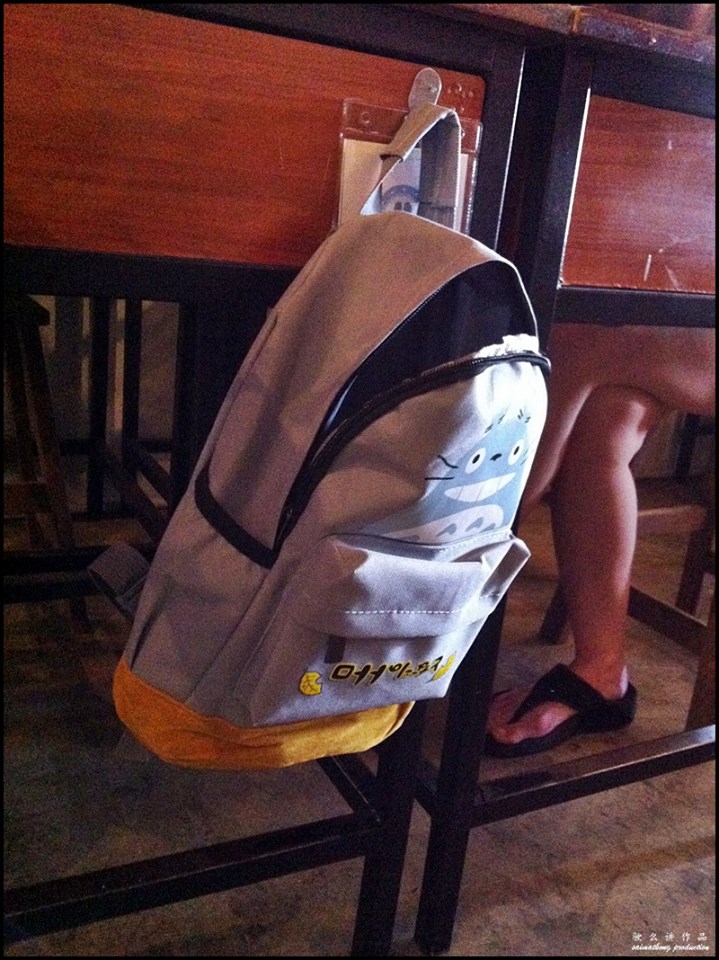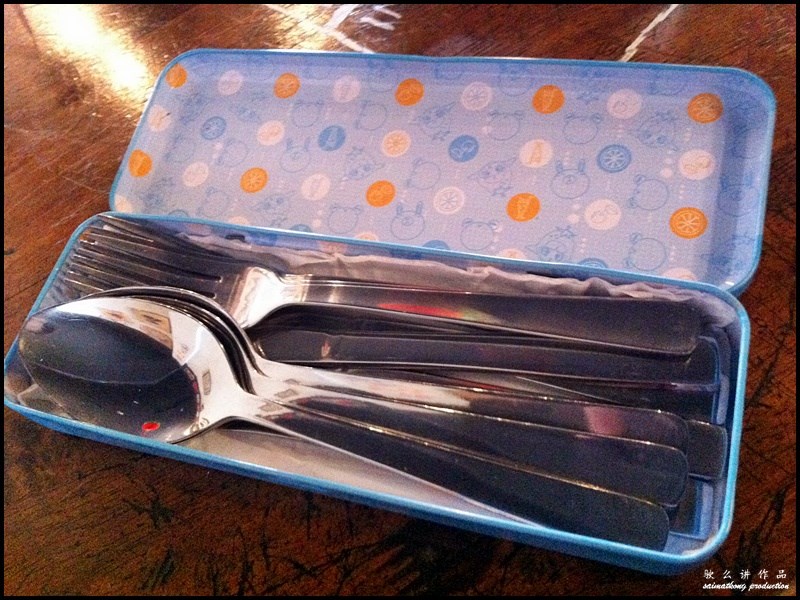 Even the cutleries are kept in a metal pencil case in a bag pack hung on the side of the desk. Neat!!!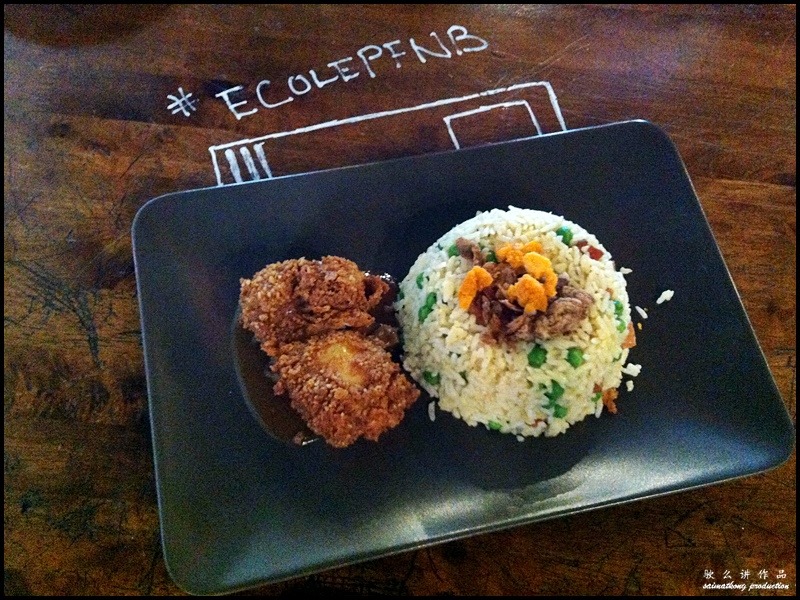 Egg Fried Rice (RM15.90)
This egg fried rice is fried with ingredients like green peas, egg, bacon then topped off with salted egg yolk crumble and accompanied by two pieces of chicken chop. The fried rice is alright, a bit bland but the chicken chop is really good stuff! It came out crispy on the outside and juicy on the inside. Yums!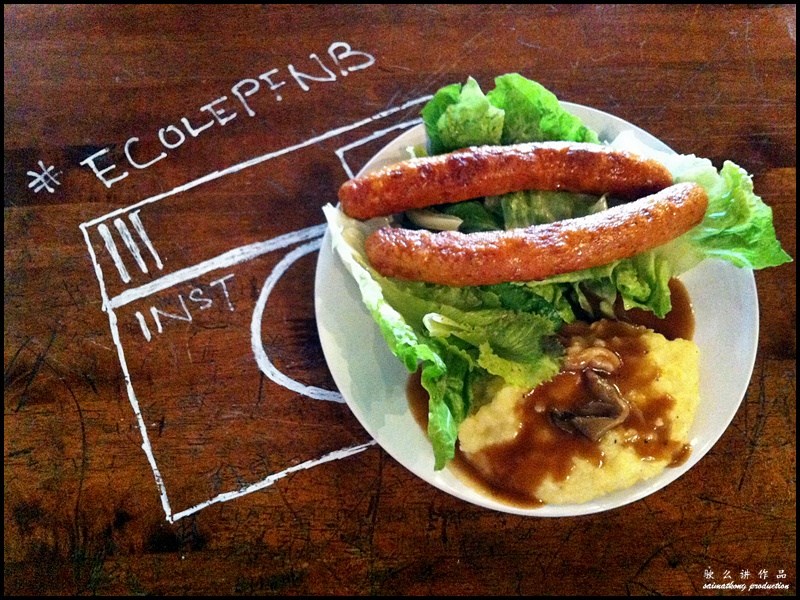 Banger & Mash (RM8.90)
Banger & Mash is the ultimate comfort food and you can't really go wrong with this simple dish. The sausages were flavorful while the mashed potatoes are creamy and smooth. Recommended!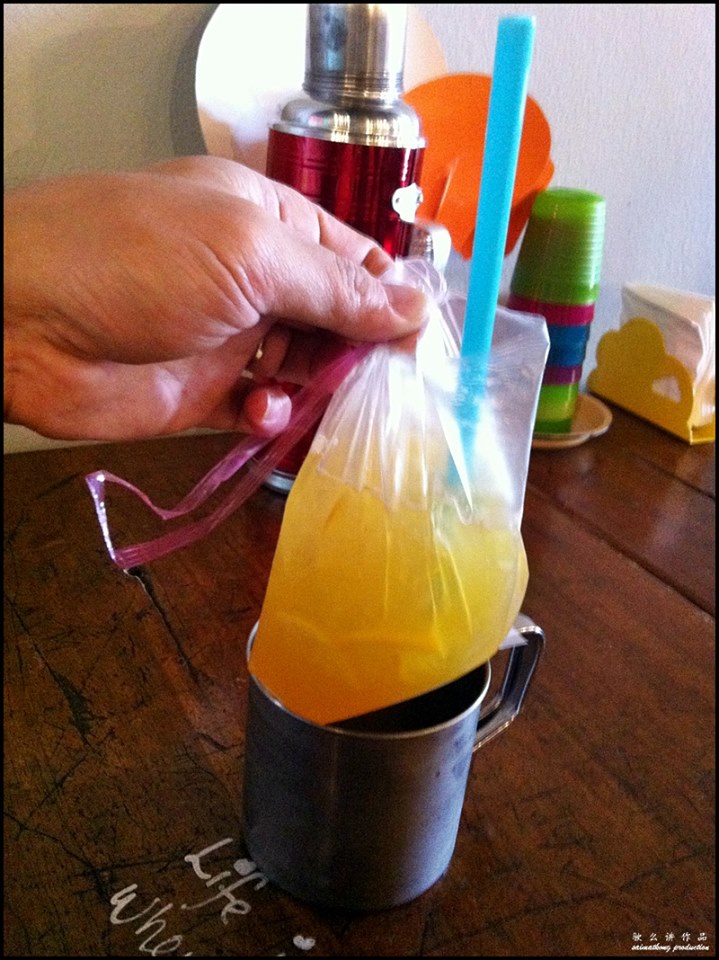 Spongebob Squarepants (RM8.90)
They are not just creative with their decors…but with their drinks too. You will find many interesting mocktails with fancy names such as Johnny Bravo, Doraemon, Powerpuff girls, Pokemon, Power Ranger and etc. This Spongebob Squarepants is a mixture of passion fruit, lemon and honey. Very refreshing and absolutely delicious!
Powerpuff Girls (RM8.90)
This Powerpuff Girls mocktail is a mixture of fruits like watermelon, lychee, raspberry and mint. Fruity and sweet!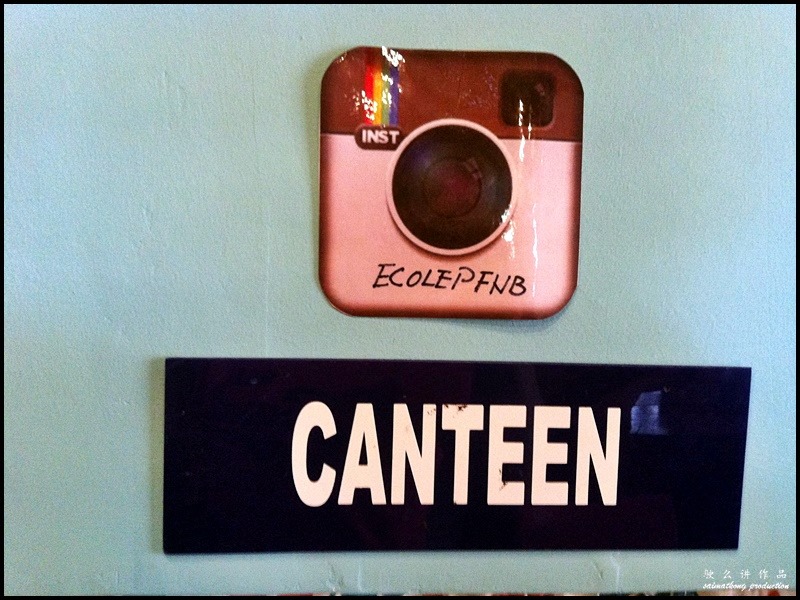 Verdict: Friendly staffs and service was efficient as our food & drinks came very fast despite the crowd. A cosy place with creative decor that would make you reminisce about primary school days, a phrase in life that all of us share in common irregardless of age, gender and generation. Eating here reminds you of your youthful days and the fun times you had during school days.
Ecole P @ Damansara Uptown, PJ
Address: First Floor, 19, Jalan SS21/37, Damansara Utama, Petaling Jaya, Selangor
Tel: 03-7732-9711
Opening Hours: 11am-10pm, except Thursdays.
Facebook: https://www.facebook.com/ecole.p
Facebook Photo Album : Ecole P @ Damansara Uptown, PJ
—
Follow me on Facebook, Twitter, Instagram for more live updates!
Facebook : https://www.facebook.com/smartkong
Twitter : https://twitter.com/saimatkong
Instagram : http://instagram.com/saimatkong

Comments
comments