Donutes Coffee & Cake Baking 多那之咖啡蛋糕烘焙 has landed in Malaysia @ Bandar Puchong Jaya
Donutes, a leading bakery-cum-cafe chain in Taiwan has landed in Malaysia. It's first flagship store was opened on 23rd April 2013 in Puchong. Initially I thought its another donut chain like J.Co and Big Apple, but Donutes offers much more than donuts.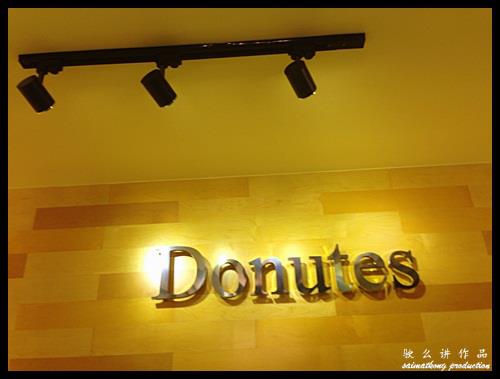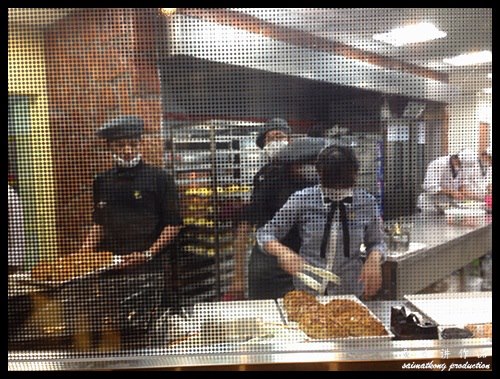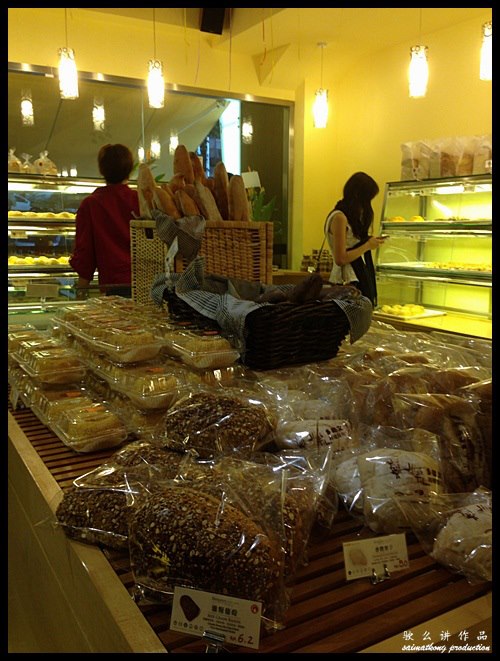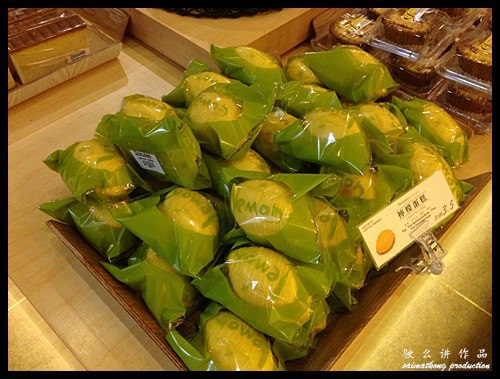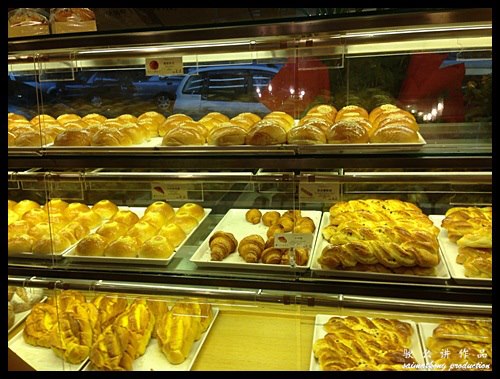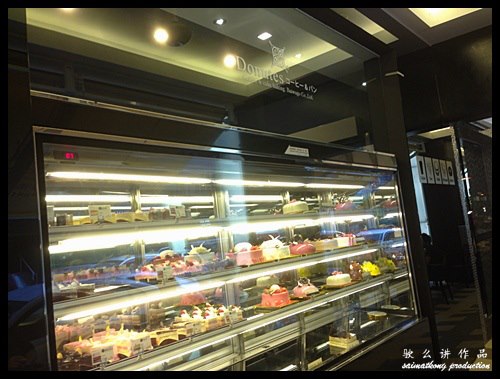 They have a large variety of things you could find in a bakery: breads, croissants, nice looking cakes, donuts, and etc.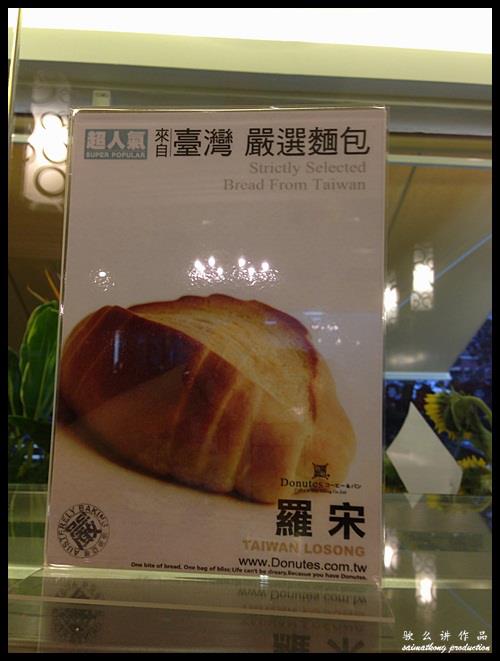 "One bite of bread, One bag of bliss; Life can't be dreary, Because you have Donutes."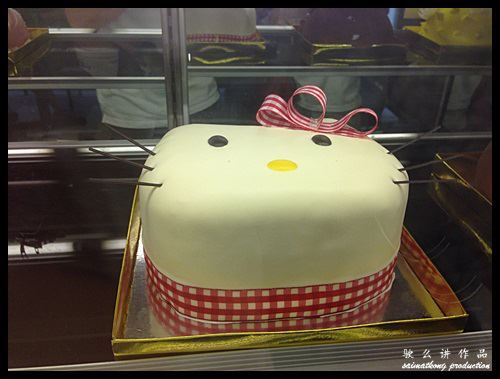 Hello Kitty Cake. If you love Hello Kitty then it's a must buy!
Puffer Fish Cake, cute?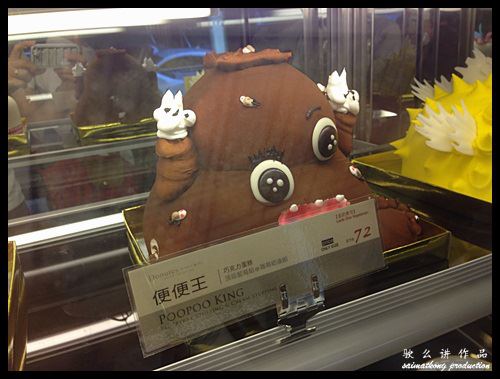 Poopoo King Cake – Cake that looks like shit? You can get this cake for your friend!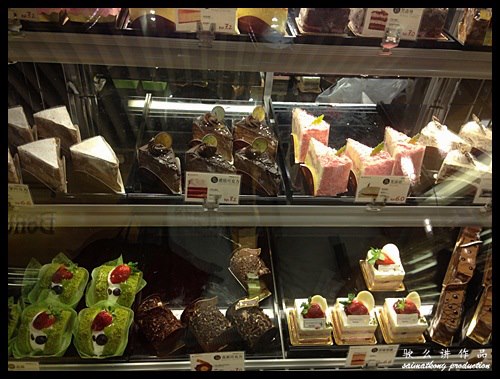 Who could resist these delicious looking cakes? A sweet tooth's haven.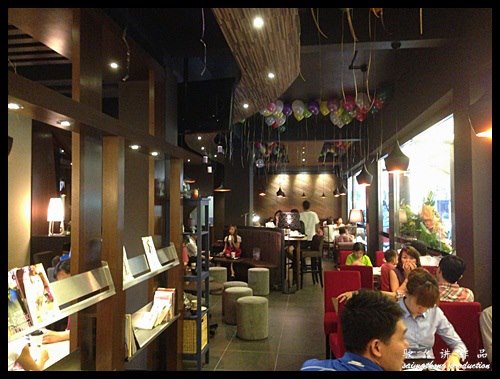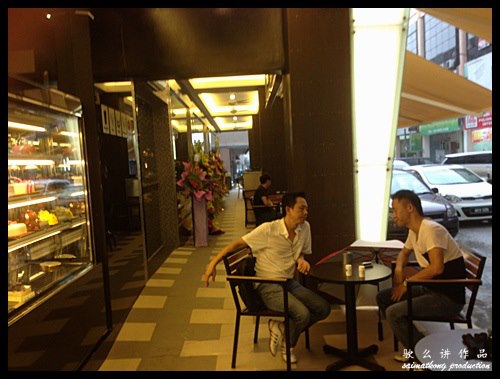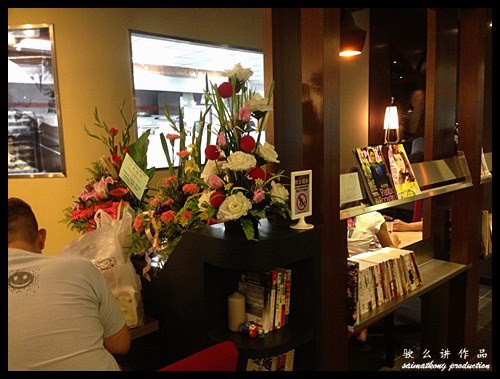 Unlike your typical bakery, they have nice and comfortable seatings for patrons to enjoy their drinks and food. IMO, this is an ideal place to hangout with friends or come yourself and read a book.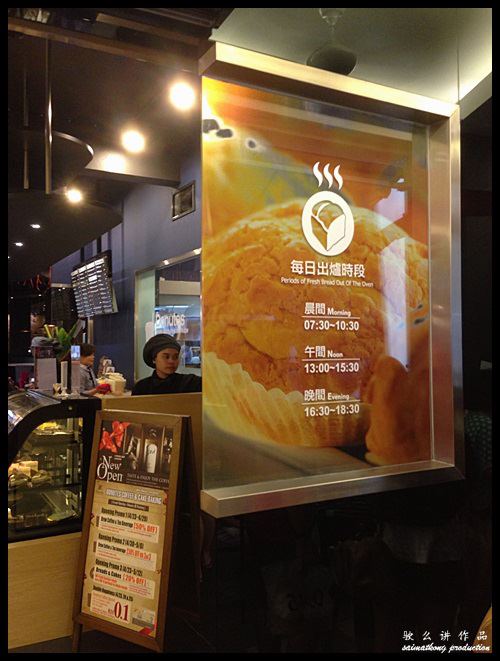 Their breads are made fresh from the oven every day, several times a day.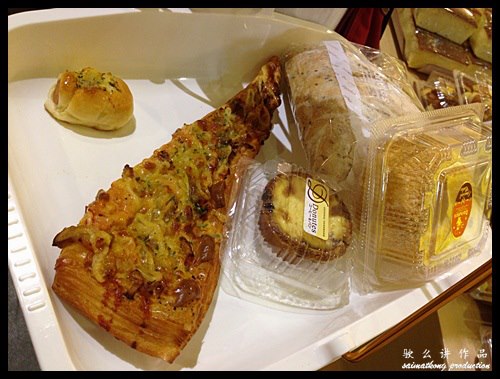 I'm like a kid in a candy store, happily choosing my bread and end up I settled on a mini garlic sausage bread, Germany Pudding (looks like Portugese tart), crusty Hawaiian Pizza, angel cake (mini chiffon cake) and a cereal bread.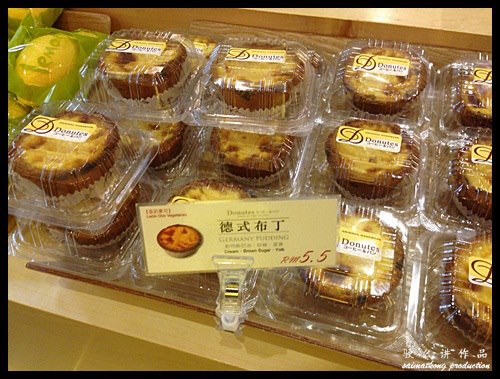 Germany Pudding (also known as German Tart) – pudding was not really overly sweet and slightly milky. crunchy on the outside but creamy on the inside. what's special is they add chocolate chips outside the tart. best eaten with a cup of coffee.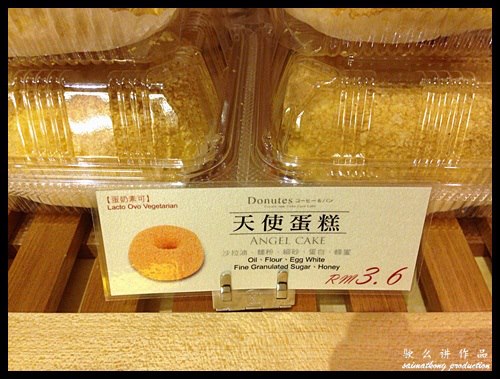 Angel Cake – Mm-mm goodness! This cake is soft, moist, fluffy and fragrant coz of the egg content.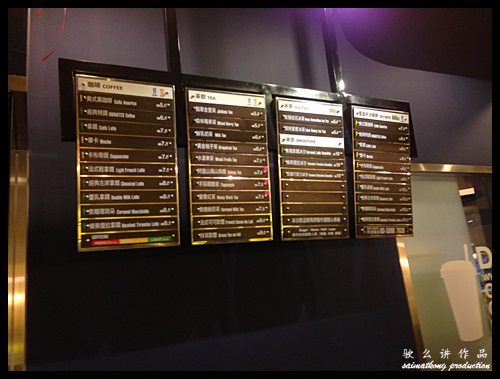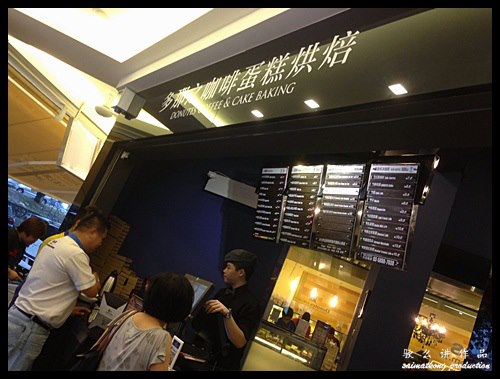 They have a wide selection of drinks, coffee, tea, ice blended and smoothie. Lots of choices. Something for everyone!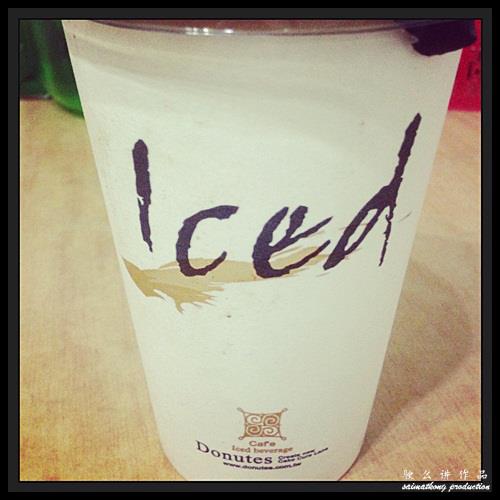 "Treat yourself a shot of caffeine to boost your energy level"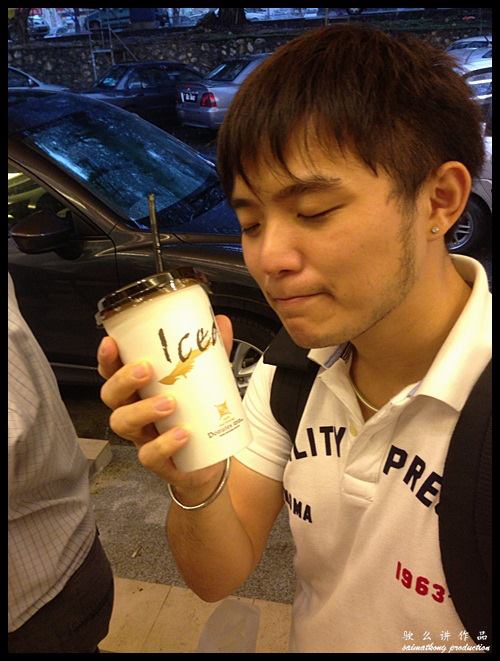 Me holding a cup of Iced Cappucino – aromatic and the texture was good. Lovin' It!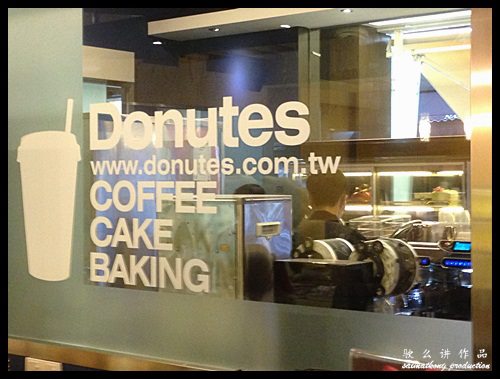 Donutes – Coffee, Cake, Baking
The sign tells you what they offer: coffee, cakes and baked goods!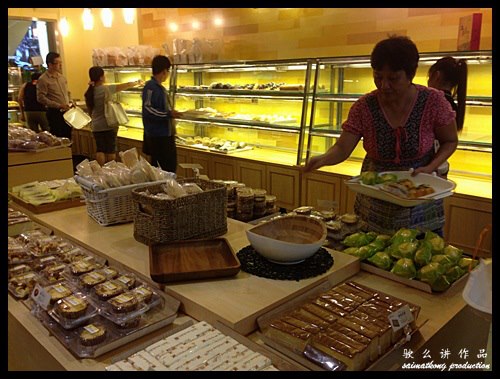 Choose what you'd like and then wait in line to pay for your goodies.
In conjunction with their New Opening, Donutes is having an Opening Promotion. If you do happen to be in Puchong, do drop by and grab a bite and try their coffee. The promos are as follows: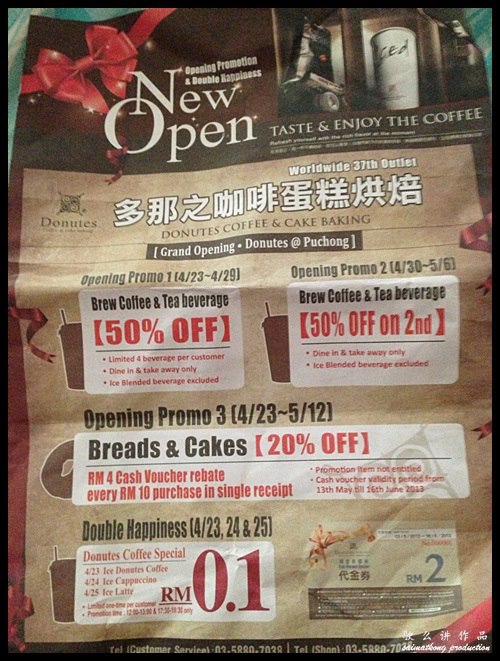 Today 25/04 – RM0.10 per Ice Latte!
Donutes Coffee & Cake Baking Bandar Puchong Jaya
Address: No. 8, Jalan Kenari 6, Bandar Puchong Jaya, 47100 Puchong (next to Nanyang Kopitiam, near IOI Boulevard)
Tel: 03-5880 7038
Website: www.donutes.com.tw
—
Follow me on Facebook, Twitter, Instagram for more live updates!
Facebook : https://www.facebook.com/smartkong
Twitter : https://twitter.com/saimatkong
Instagram : http://instagram.com/saimatkong
Comments
comments