Din Tai Fung 鼎泰豐, an award winning restaurant which originated from Taiwan has branches all over the world; Singapore , Australia, Malaysia, Japan, Korea, Indonesia, UK, U.S and etc. Most of its outlets are set in a shopping mall.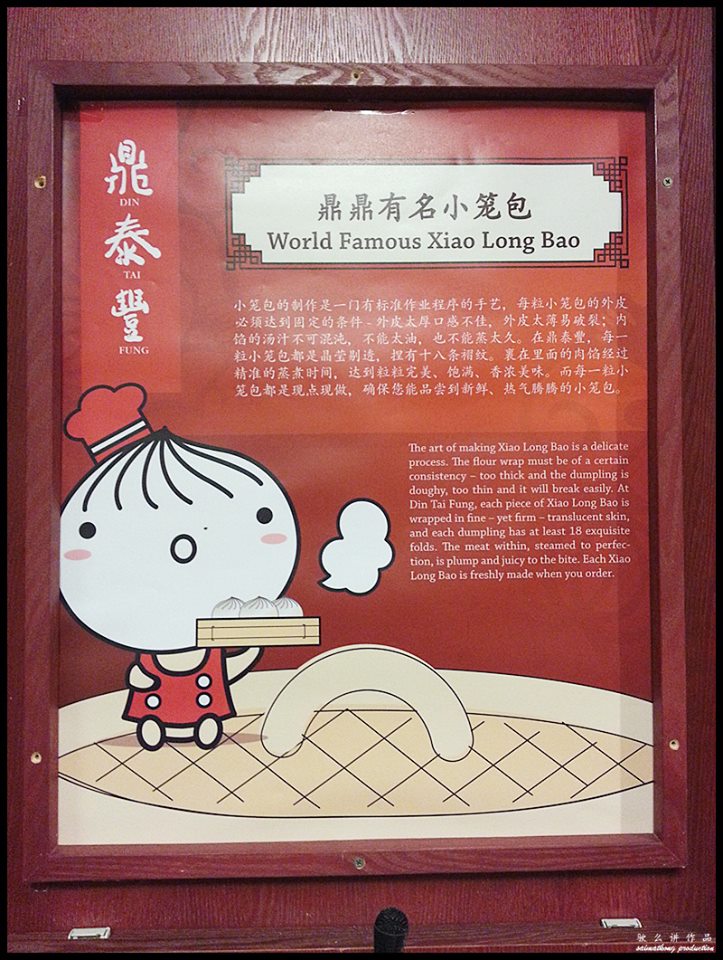 Din Tai Fung is known primarily for its delicate steamed pork dumplings (xiao long bao 小笼包).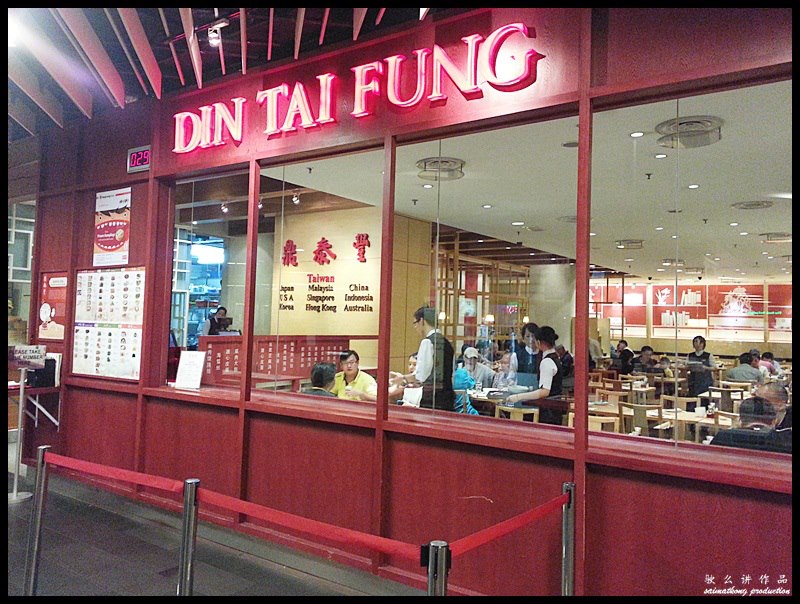 Din Tai Fung's outlet in The Gardens occupies a corner lot with a bright, simple and clean interior. This place is almost always packed. If you are here during lunch or dinner time, don't be surprise to see a long queue outside the restaurant.
Like Dragon-i, Din Tai Fung also have an open kitchen concept where diners or passerby can watch the chefs at work through a glass panel.
Xiao Long Bao 小笼包 (6 pcs)
This delicious xiao long bao is best eaten while its hot. Dab a little sauce- vinegar and soy sauce with ginger or you can just eat it plain without any sauce to enjoy the original and pure flavor of the dumplings.
The xiao long bao was really juicy and flavorful. Do you prefer Din Tai Fung's xiao long bao or the colorful xiao long bao at Paradise Dynasty 乐天皇朝?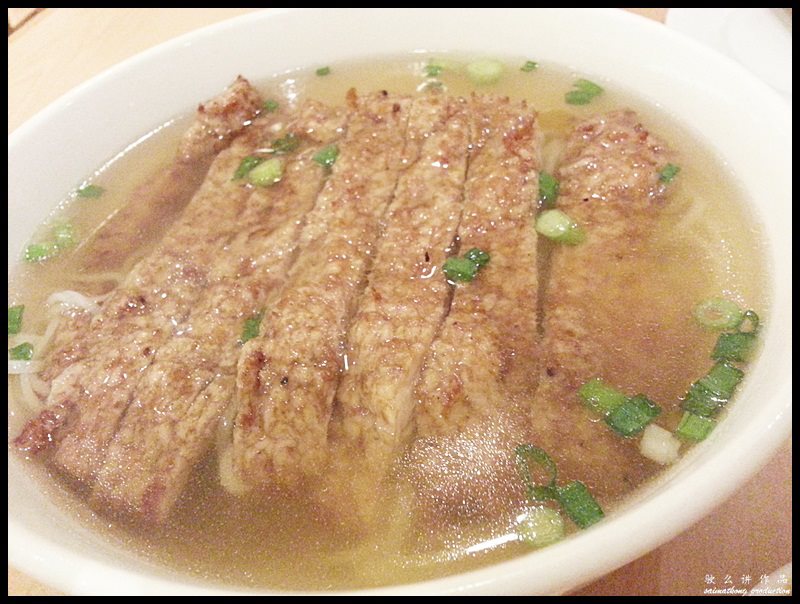 Pork Chop La Mian
This bowl of 'La Mian' 拉面 (hand pulled noodles) served in clear soup is simply delicious! The noodles were fine with smooth texture and the soup base was great. Simple and light but delicious!
Shredded Pork Fried Rice
The fried rice is fried just right, not salty and not oily at all. If you look closely, there's only a few ingredients used to fry this fried rice: rice, egg, shredded pork and spring onions. Amazing right? This is such a simply but satisfying dish!
Verdict: Overall, Din Tai Fung 鼎泰豐 serves simple and light but very satisfying food. The food here is delicious but healthy. Even though the restaurant is full house, service is fast and efficient too, not to mention polite. As for the pricing, for the quality of food served, it's really worth it.
Din Tai Fung 鼎泰豐 @ The Gardens Mall, Mid Valley Megamall
Location: LG207, Lower Ground Floor, The Gardens Mall, Mid Valley Megamall
Tel:+603 2283 2292
Website: www.dintaifungmalaysia.com
—
Follow me on Facebook, Twitter, Instagram for more live updates!
Facebook : https://www.facebook.com/smartkong
Twitter : https://twitter.com/saimatkong
Instagram : http://instagram.com/saimatkong

Comments
comments