B & Best Seafood Noodles @ SS4, PJ
B & Best Seafood Noodles Restaurant occupies a corner shop next to Restoran Rasa Sayang and along the same row as Hero Supermarket at SS4, PJ. It's not hard to find this restaurant as there's only a few restaurants in Taman Rasa Sayang, SS4. Parking is not a problem as there's ample parking in front of the shop.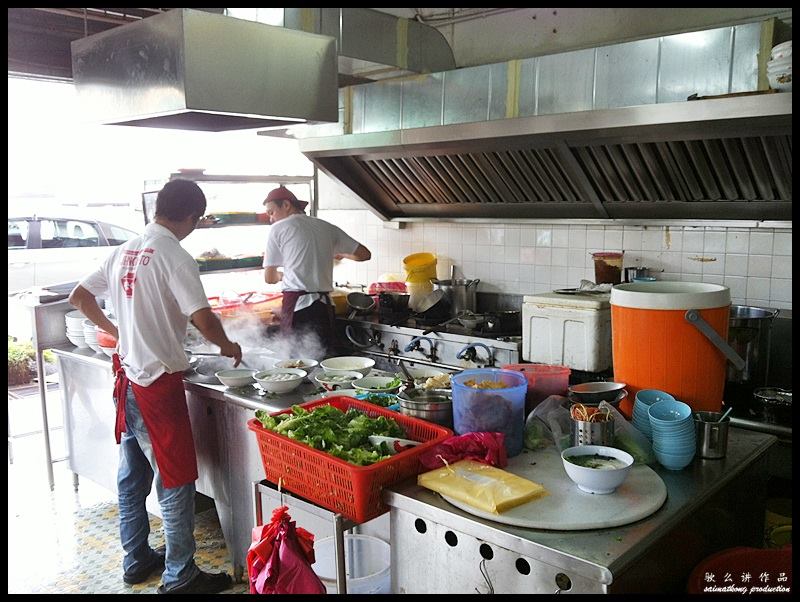 The restaurant quite a spacious Chinese kopitiam with only one main stall selling fish & seafood noodles during breakfast and lunch hours.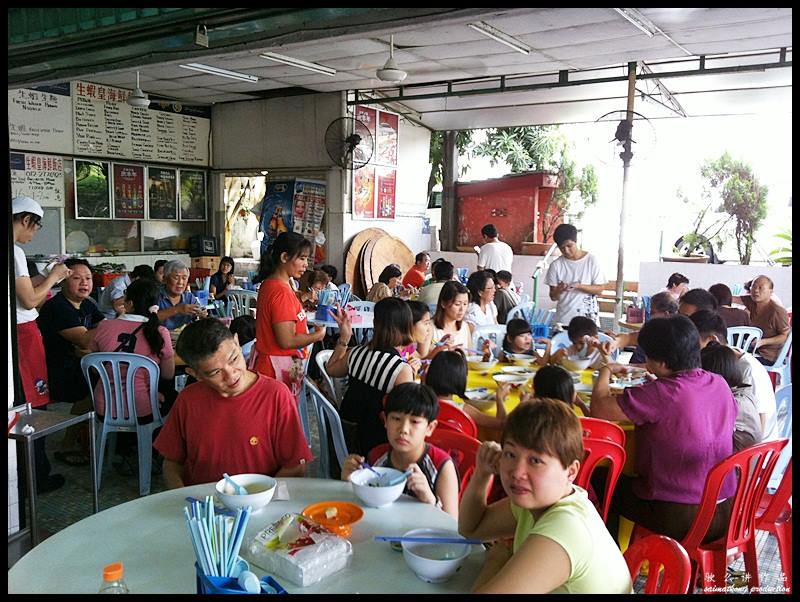 The place is super packed when we reached at 1pm. Be prepared to wait awhile for a table.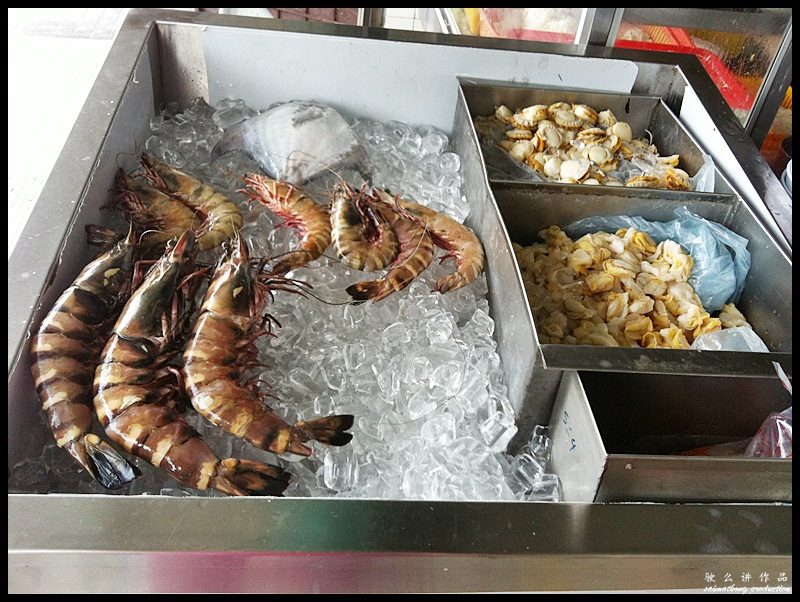 Choose from an assortment of fresh fish and seafood. For seafood, there are prawns, lala and oyster while for fish, there's pomfret, red snapper, grouper, fish balls and etc. You could also add-on fish cake or fried "fu-chuk". B & Best serves yellow noodles, mee hoon, koay teow, lou shee fun, mee suah, or porridge. You can have your noodles in kon lou (dry), soup, or hot & spicy tom yum style.
Fish Cake (RM4.50)
This fish cake makes a great appetizer while waiting for your noodles to be served. Spotted many tables with fish cake and fried "fu-chuk".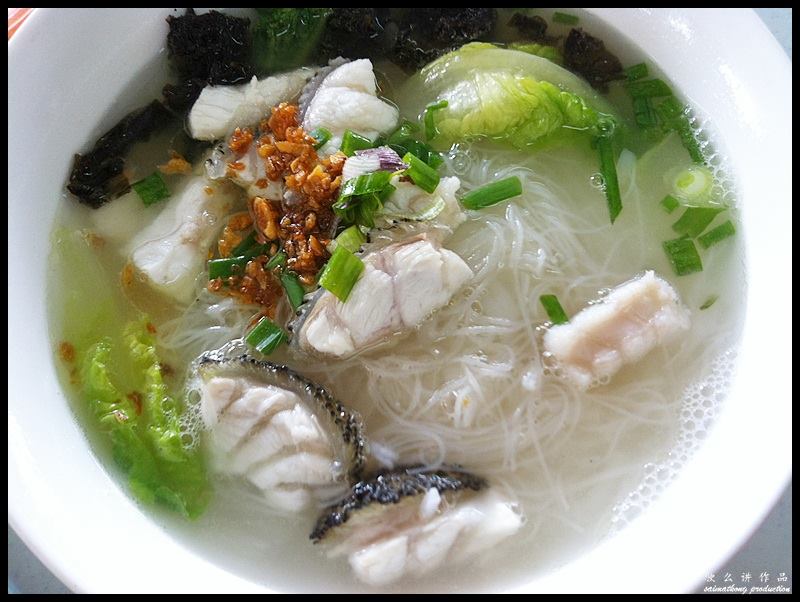 Pearl Grouper with Koay Teow & Bee Hoon Soup (RM20)
This Pearl Grouper fish slices with koay teow & bee hoon soup has ingredients like seaweed and vegetables. The pearl grouper is really fresh and the meat is tender. Eat it on its own or with the piping hot chili belacan. Super nice!
Giant Grouper with Koay Teow Soup (RM21)
This bowl of Giant Grouper fish slices with koay teow soup is heavenly. The koay teow in sweet clear soup is served with with seaweed and vegetables. The meat of this Giant Grouper has a firmer texture compared to the Pearl Grouper. Simple but absolutely delicious!
Verdict: B & Best serves delicious fish noodles with very fresh ingredients. This place is perfect for breakfast or lunch. Though its slightly on the pricier side, but its all worth it for the good quality of stuff served here. Now I know why KYspeaks love this place so much! I'll definitely come back for more!
B & Best Seafood Noodles
Address: No.12, Jalan SS4C/5, Taman Rasa Sayang, 47301, Petaling Jaya, Selangor
Tel: 012-295 8948
—
Follow me on Facebook, Twitter, Instagram for more live updates!
Facebook : https://www.facebook.com/smartkong
Twitter : https://twitter.com/saimatkong
Instagram : http://instagram.com/saimatkong

Comments
comments