"Eat Like A Boss"
We recently discovered this new sushi place, Sushi Flash, in town at SS15, Subang Jaya. Sushi Flash is just next to Face-to-Face Noodle House, along the same row as the McDonald's.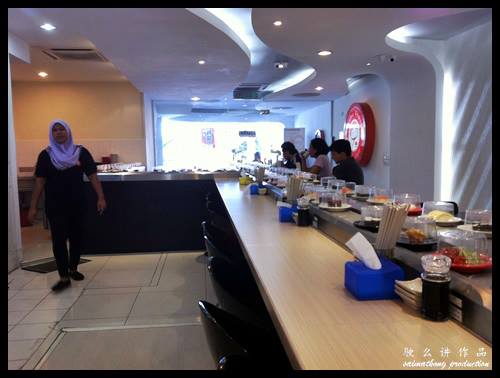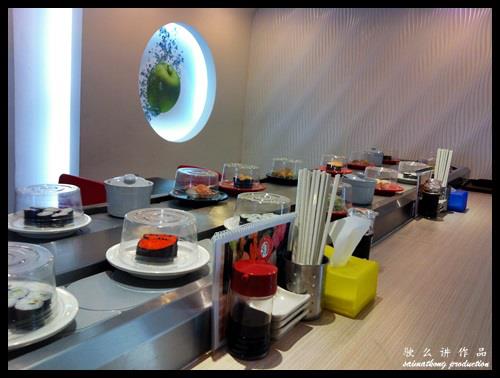 The interior is simple; somewhat similar to Sushi King but smaller. You can opt to sit on the bar or table. The sushi will move on the kaiten (conveyor belt) and you pick and grab the sushi you fancy.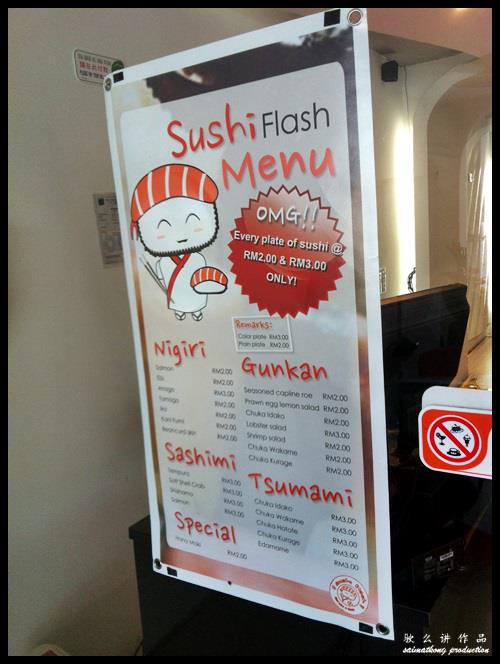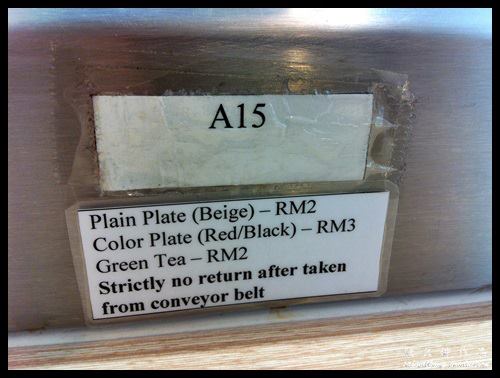 Price for the sushi:
Plain-coloured plate (beige): RM2.00
Coloured plate (red/black): RM3.00
Bottomless green tea: RM2.00
There's no need to wait for Sushi King's RM2 Bonanza as you can have your RM2 sushi here!
Some of the sushi that we tried: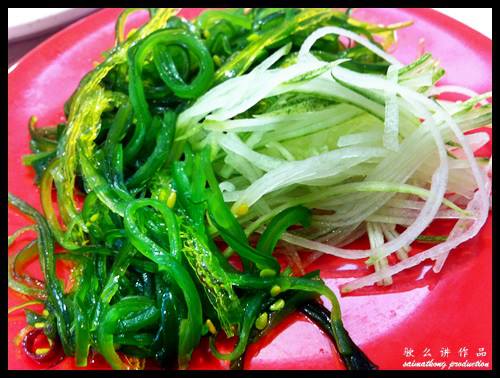 Chuka Wakame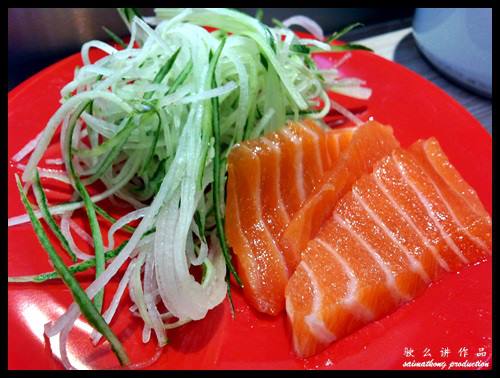 Salmon Sashimi
Salmon Sushi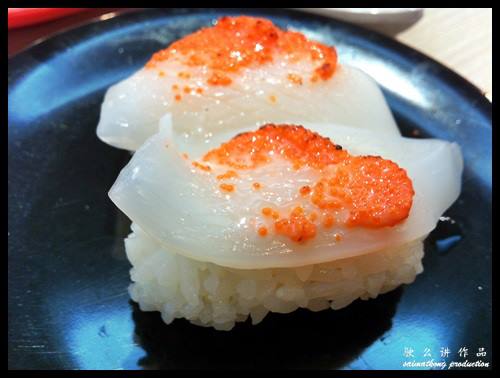 Ika Mentaiko
Verdict: With colleges like Taylor's College, Metropolitan College and INTI College nearby, this place is ideal for college students to grab a bite. If you are looking for good quality but reasonably priced sushi, this is the place to go!
Sushi Flash @ SS15, Subang Jaya
Address: 66, Jalan SS15/4D, 47500 Subang Jaya, Selangor.
Opening hours: 11 am – 10 pm (everyday)
Website: https://www.facebook.com/SushiFlash
—
Follow me on Facebook, Twitter, Instagram for more live updates!
Facebook : https://www.facebook.com/smartkong
Twitter : https://twitter.com/saimatkong
Instagram : http://instagram.com/saimatkong
Comments
comments