Chinese New Year is the time of reunion where family members get together to celebrate and welcome the New Year. 2019 is the Year of The Pig and it is expected to be a year of fortune and luck. People who are born in the Year of Pig are diligent, compassionate, and generous. They have great concentration power and once they set a goal, they will devote all their energy to achieve it.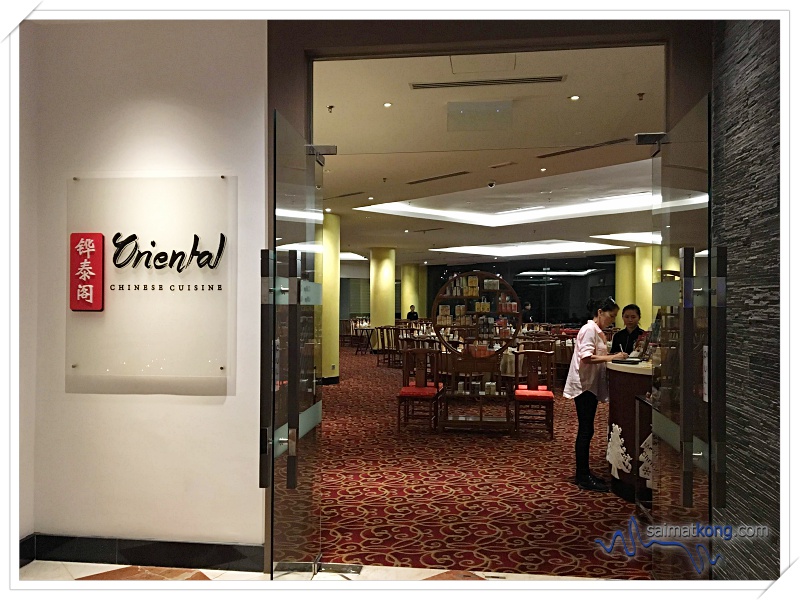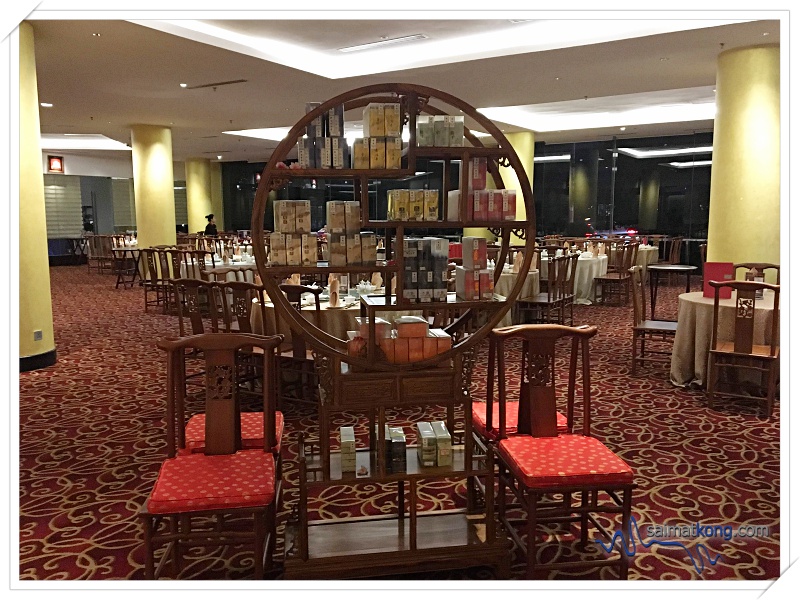 To welcome the Year of Pig in 2019, Pullman Kuala Lumpur Bangsar launched their Prosperity New Year set menu on 15/11/2018 till 19/02/2019. The Prosperity New Year set menu will be served for lunch and dinner at Oriental Chinese Cuisine (铧泰阁), featuring dishes that are believed to bring health, wealth and happiness for the New Year.
Chinese New Year will not be complete without the tossing of Snow Pear Yee Sang (三文鱼雪梨捞生) which comes in the options of salmon, Japanese scallops, abalone or a vegetarian version.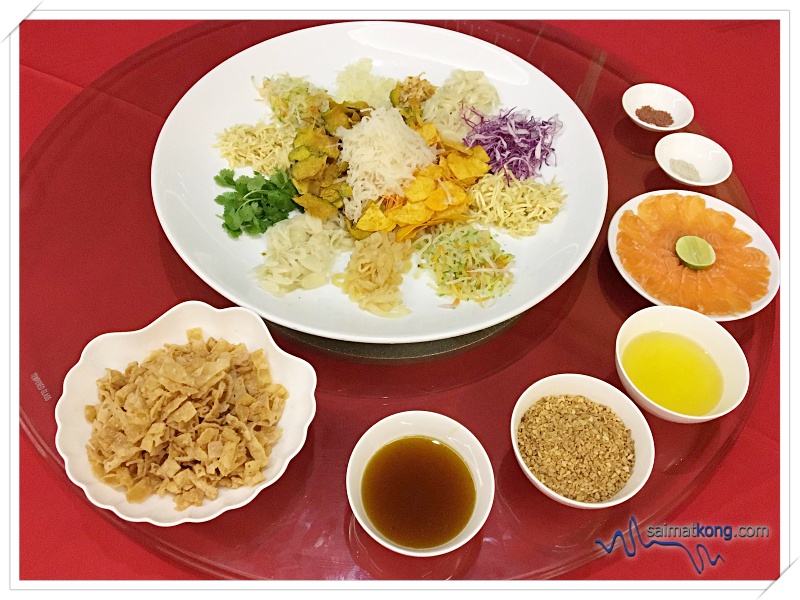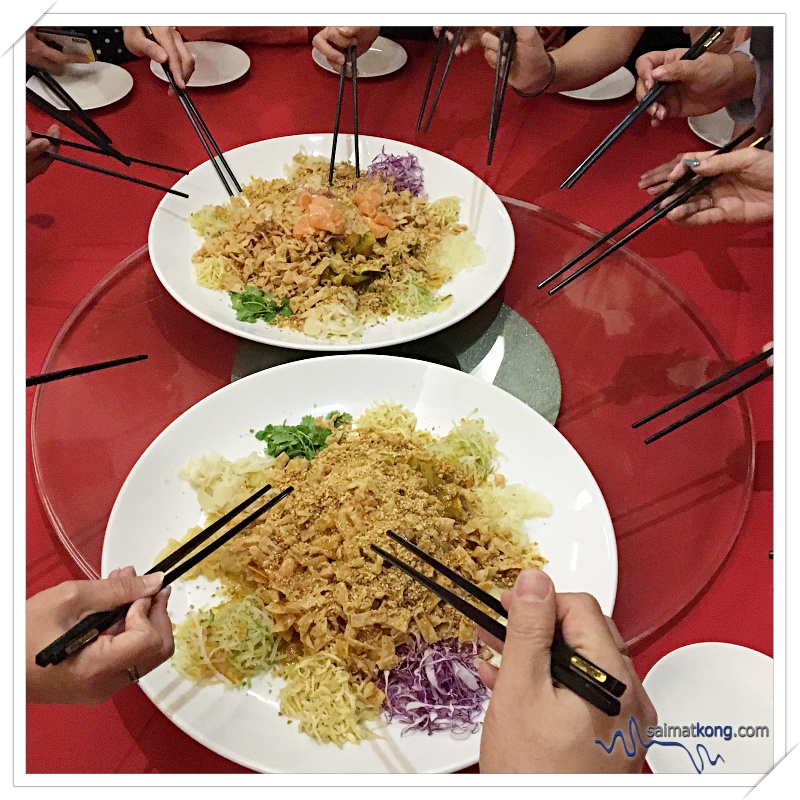 Salmon Snow Pear Yee Sang (三文鱼雪梨捞生)
It's a tradition to begin the sumptuous feast by tossing the Yee Sang which symbolizes tossing up good fortune and abundance of wealth and long life.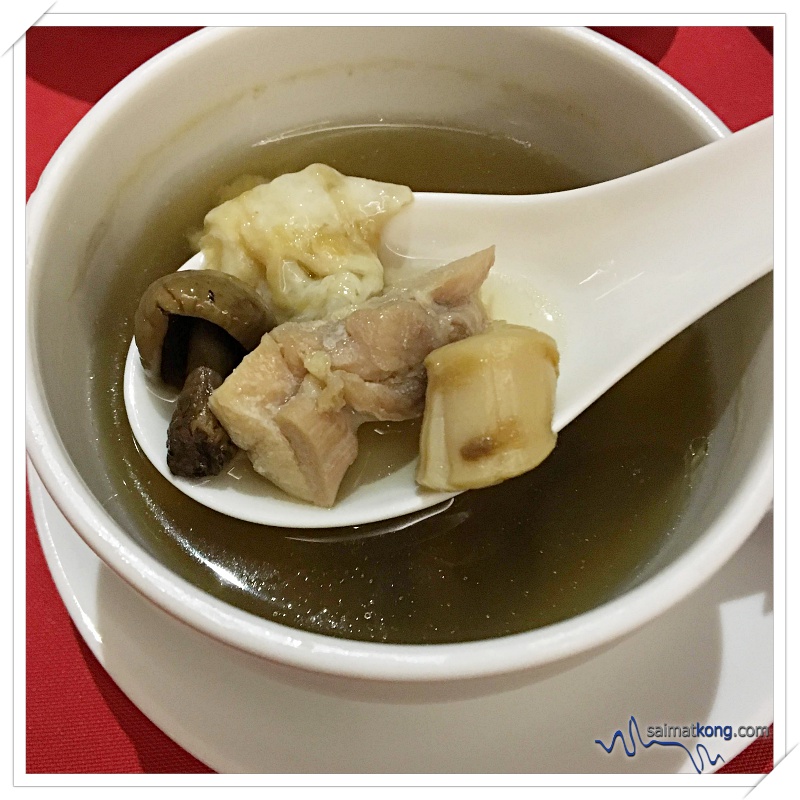 Double-Boiled Soup with Dry Scallop, Fish Maw and Wild Red Mushroom (野红菇干贝花胶炖鸡汤)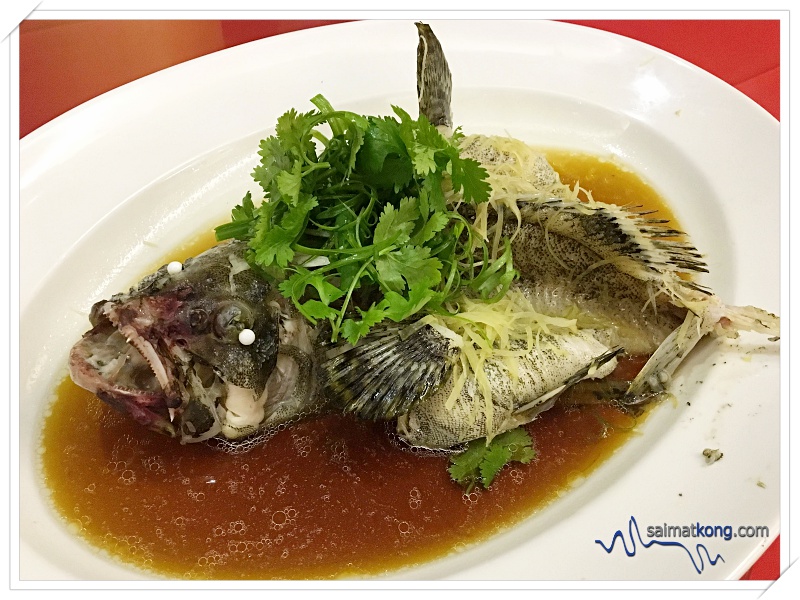 Steamed Pearl Tiger Grouper with Superior Soy Sauce (港式蒸珍珠虎班)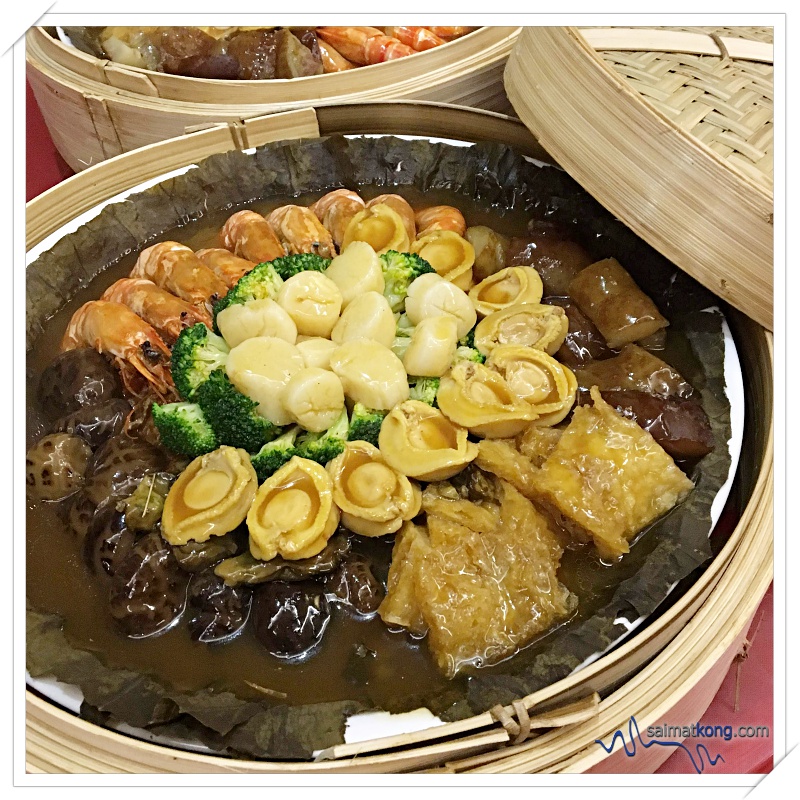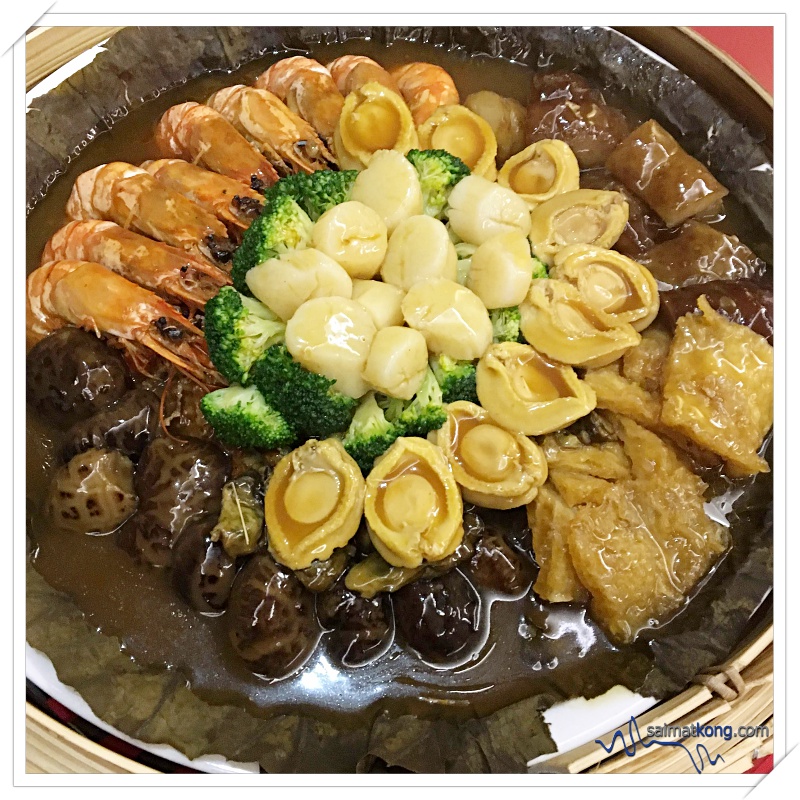 Braised Assorted Sea Treasure in Bamboo Basket (养生竹笼海味大盆菜)
The set comes with "Poon Choi" with assorted sea treasures such as 鲍鱼Abalone, 海参Sea cucumber, 干贝Dry Scallop, 鱼鳔Fish Maw, 花菇Chinese Mushroom, 虎虾Tiger Prawn, 烟蚝Smoke Oyster, 腊鸭Waxed Duck, 烧鸭Roasted Duck, 津白菜Chinese cabbage and 西兰花Broccoli.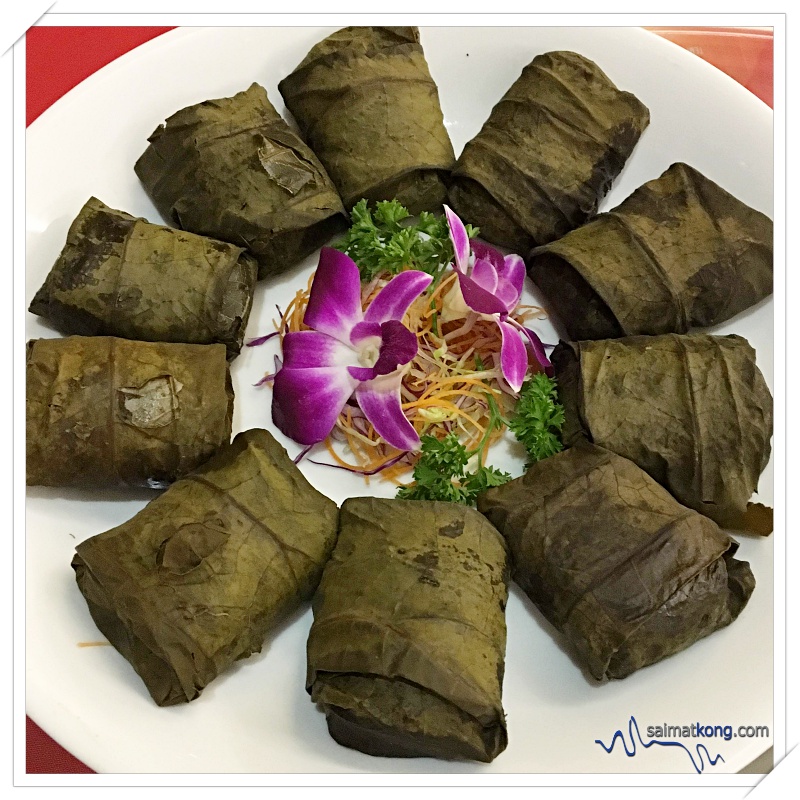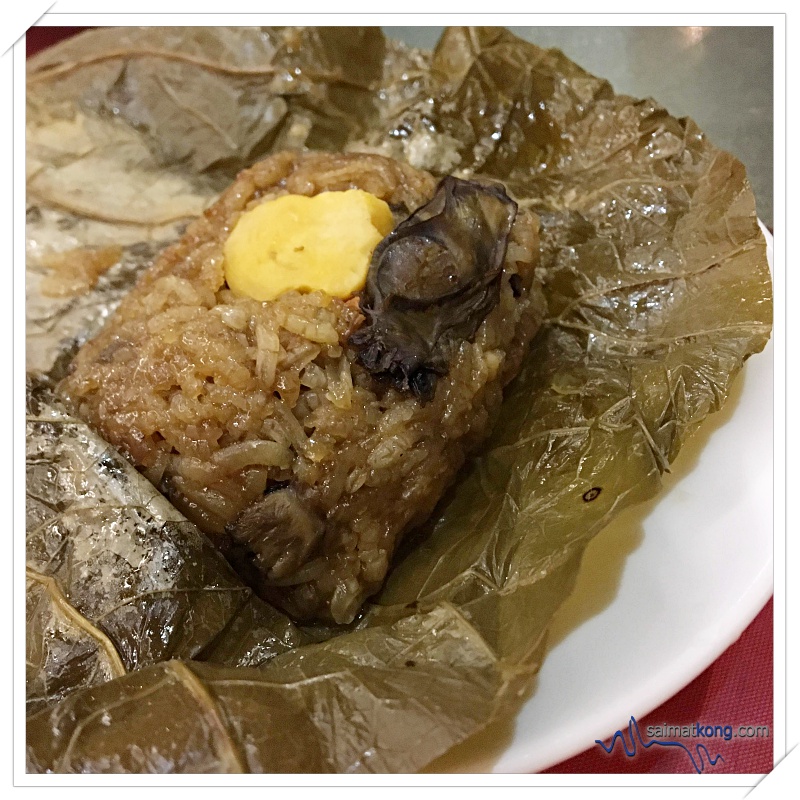 Sumptuous Waxed Duck with Smoked Oyster Rice wrapped in Lotus Leaves (荷叶烟蚝蒸腊味饭)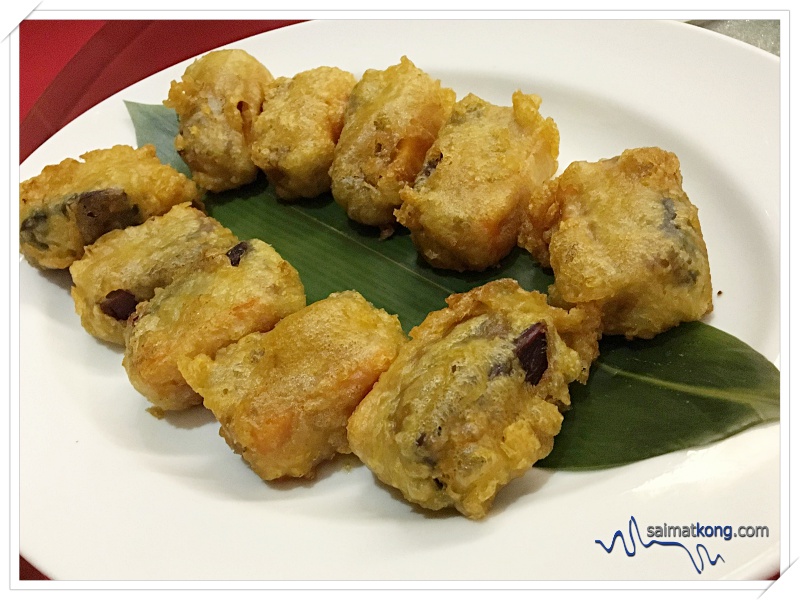 Deep-Fried Nian Gao with Sweet Potato and Yam (步步高升炸年糕)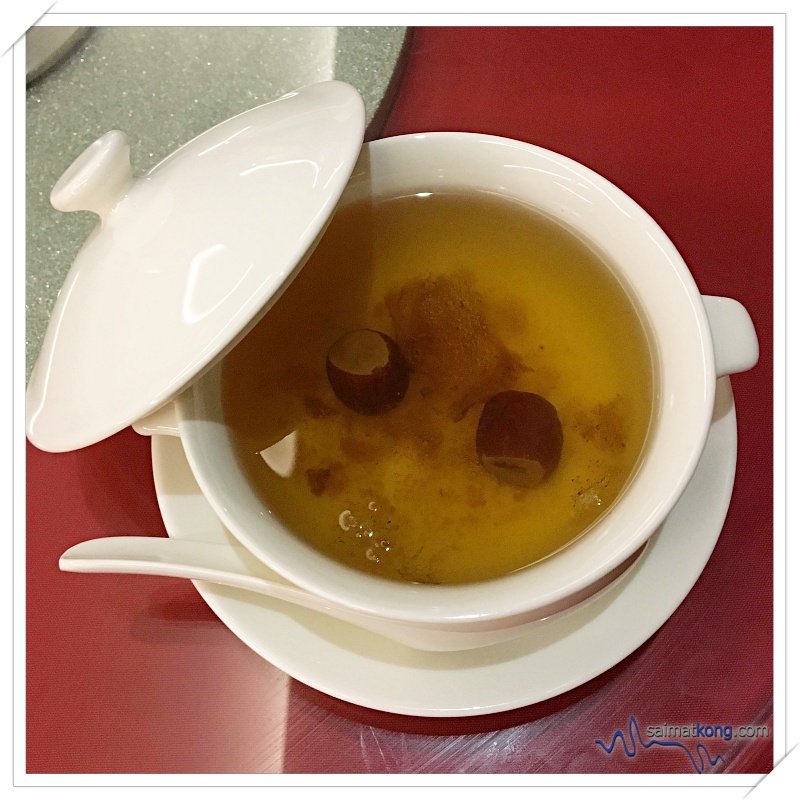 Double Boiled Peach Jelly with Ginseng and Red Dates (富贵养颜红枣炖桃胶)
For the smaller groups of people, you can opt for the "Poon Choi" set, there are three layers of ingredients in Poon Choi, comprising seafood, meat and vegetables, braised in a supreme sauce which include abalones, sea cucumber, scallops, fish maw, prawns, mushrooms, roast duck, waxed and roasted duck, smoked oysters, broccoli and Chinese cabbage, it's a scrumptious dish that entices everyone to dig in.
The price range for the Prosperity New Year set is from RM 1298 nett to RM 1998 nett per table for 10 person.
For your festive bookings, call +603 2298 1888 ext 5100 or email [email protected].
Oriental Chinese Cuisine (铧泰阁), Pullman Kuala Lumpur Bangsar
Address: No 1 Jalan Pantai Jaya Tower 3, 59200 Kuala Lumpur, Federal Territory of Kuala Lumpur
Contact : 603-2298 1888 (ext 5100)
Comments
comments