Baba Low's 486 @ Lorong Kurau, Bangsar
I have heard so much about this place and have been wanting to try it out. Baba Low's 486 at Jalan Kurau, Bangsar is famous for Peranakan or Nyonya delights such as Nyonya Laksa, Popiah Kulit Telor, Ikan Asam Pedas, Pai Tee, Ayam Pongteh and Cendol to name a few.
This restaurant is located in the secluded area of Jalan Kurau, Bangsar and along the same row as Hits & Mrs. If you are not familiar with Bangsar, my advise is use WAZE as this place is quite hard to find.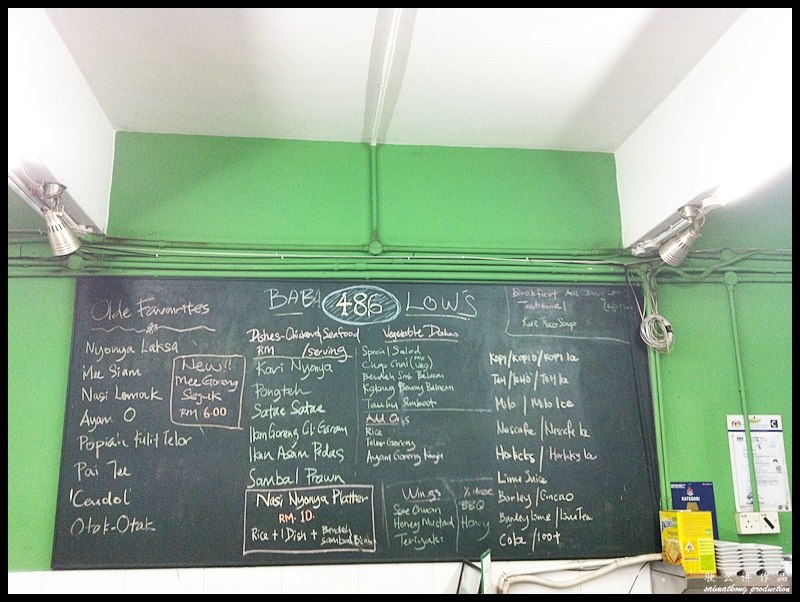 For quick and easy reference, you can look at the large chalkboard menu right behind the cashier.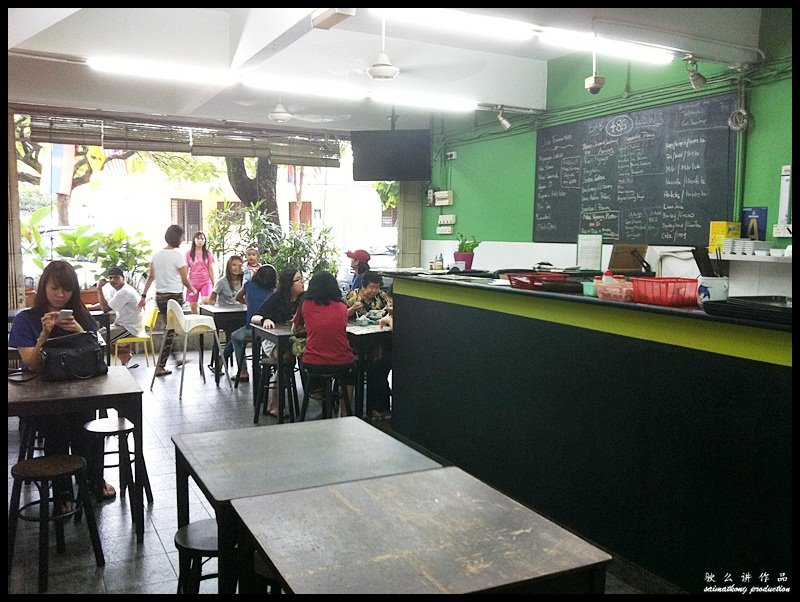 The interior of this restaurant is pretty simple. No fancy decorations, just a few wooden tables and chairs.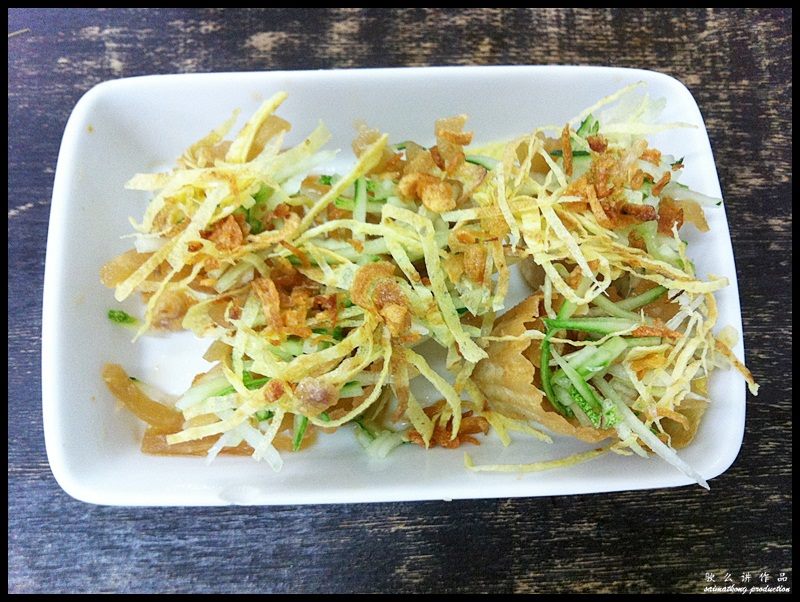 Pai Tee (RM5.50)
The Pai Tee or also known as 'Top Hats' make a great appetiser. The crispy and crunchy Pai Tee shells are filled with generous amount of fillings such as shredded cucumber, shredded jicama (sengkuang), shredded egg and fried shallots. This mouth-sized, flavourful and crispy Pai Tee is a good snack. Yums!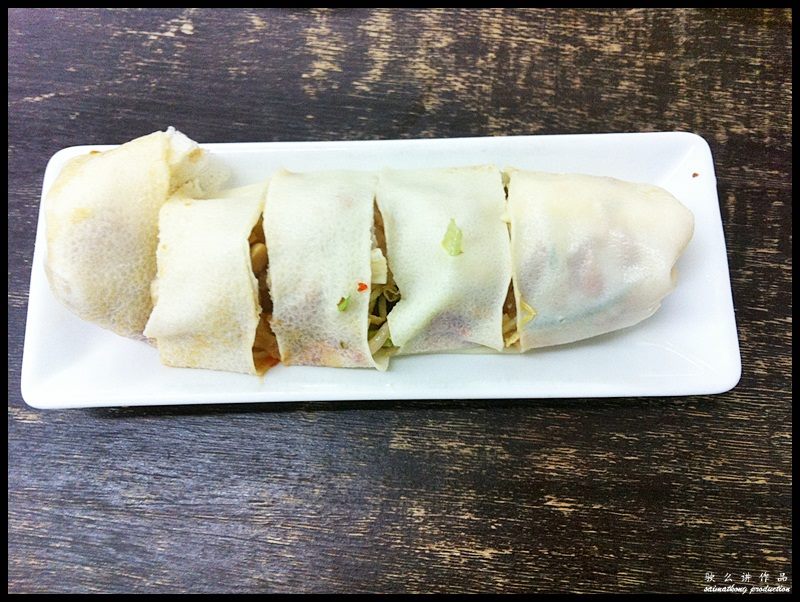 Popiah Kulit Telor (RM4)
As the name suggests, the Popiah Skin is made of egg. The Popiah contains fresh ingredients like turnip, cucumber, bean sprout, coriander, shallots and shredded egg. Taste alright but I find it a little dry. FYI, Baba Low's Popiah is the dry version, not the Melaka famous Popiah Basah or Wet Popiah.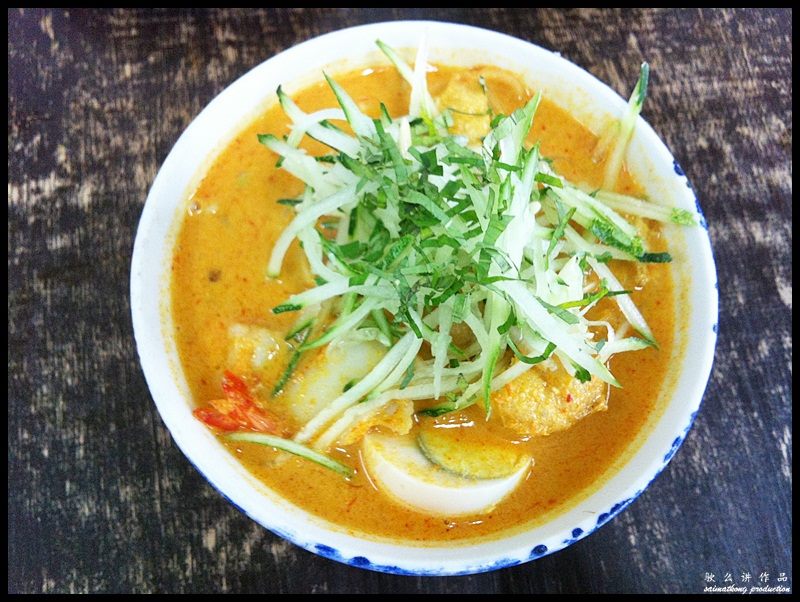 Nyonya Laksa (RM6.50)
I was told that Nyonya Laksa is a must order at Baba Low's. This bowl of traditional Melaka Nyonya Laksa is served with noodles of your choice in spicy coconut broth with ingredients like shredded cucumber, bean sprouts, shrimps, cockles, tau pok, fishballs and hard boiled egg. Plus point for fresh ingredients but the soup was a let down as the broth is pretty diluted. If you ask me, the Nyonya Laksa here still can't fight the ones in Malacca.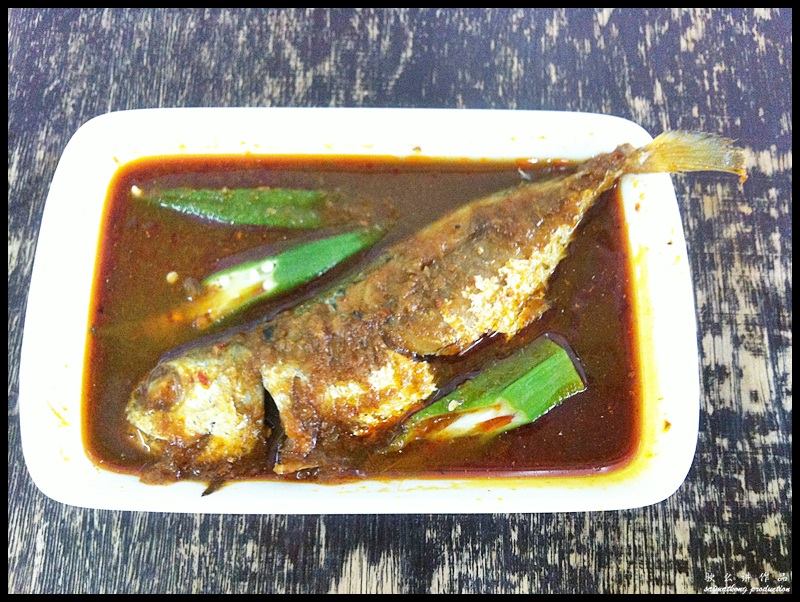 Ikan Asam Pedas (RM7)
The Ikan Asam Pedas at Baba Low's is Garang fish cooked in spicy and sourish broth with lady's fingers. I feel that the gravy is a bit diluted and would be better if the gravy is thicker. Taste wise, this dish is lacking the 'spicy sour' flavor; not spicy nor sourish.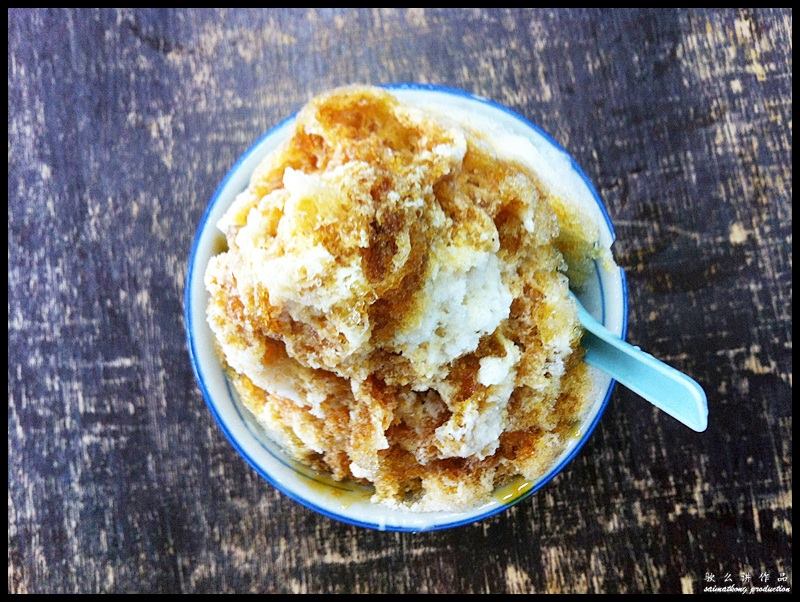 Cendol (RM4.50)
This bowl of dessert is made of shaved ice drizzled with coconut milk and gula Melaka. Perfect thirst quencher!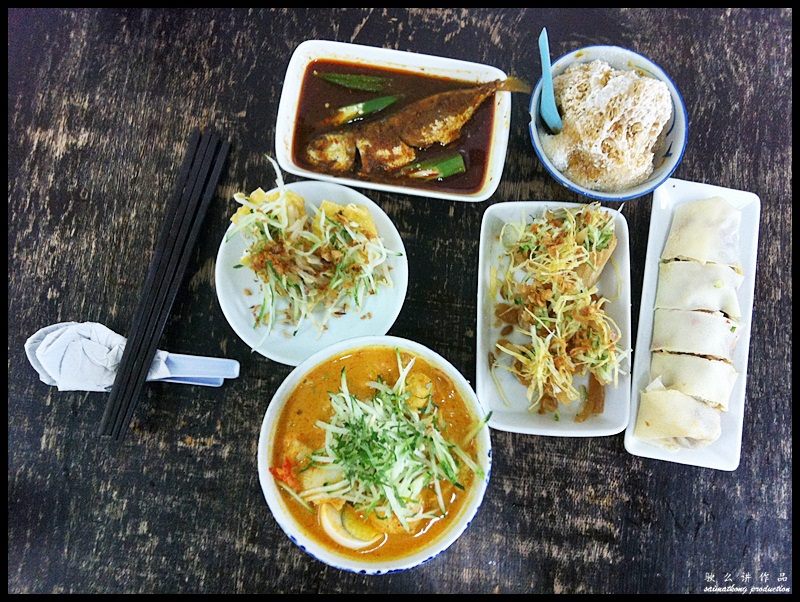 Verdict: When you crave for Peranakan or Nyonya food but lazy to drive all the way to Melaka, then drop by Baba Low's to satisfy your cravings. Service is fast and people here are friendly.
Baba Low's 486 @ Lorong Kurau, Bangsar
Address : 11, Lorong Kurau, Bangsar, Kuala Lumpur, 59100 Bangsar
Tel: 03-2284 8486 / 012-324 7200
—
Follow me on Facebook, Twitter, Instagram for more live updates!
Facebook : https://www.facebook.com/smartkong
Twitter : https://twitter.com/saimatkong
Instagram : http://instagram.com/saimatkong

Comments
comments