He proposed. You said YES….and now it's the dream wedding…..
Wedding is one of the most memorable events in everyone's life. A dream wedding starts with choosing the perfect venue. I was recently invited to attend the Wedding Showcase with a Kink at Renaissance Kuala Lumpur Hotel.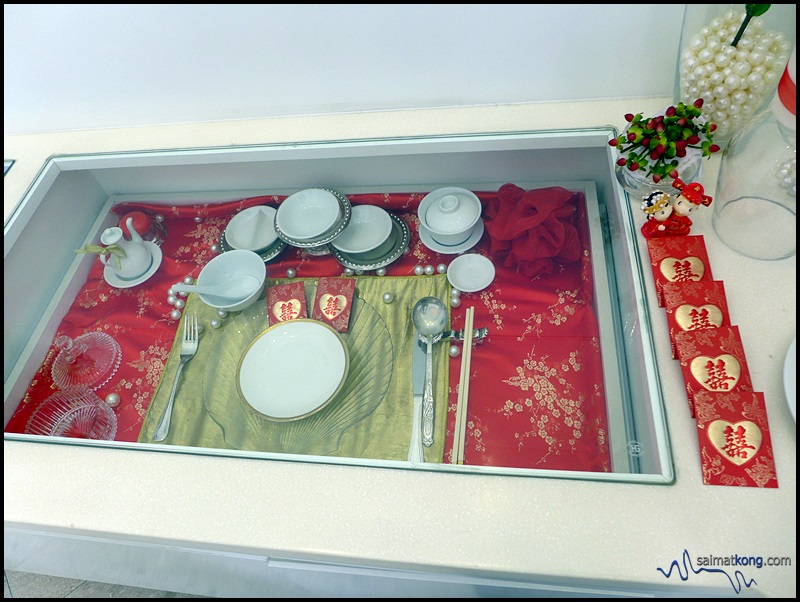 Renaissance Kuala Lumpur has been one of the popular hotels as a wedding reception venues in KL. Whether it's a traditional Malay wedding, a glamorous Indian wedding or a grand Chinese wedding, Renaissance fits in perfectly for a memorable wedding day.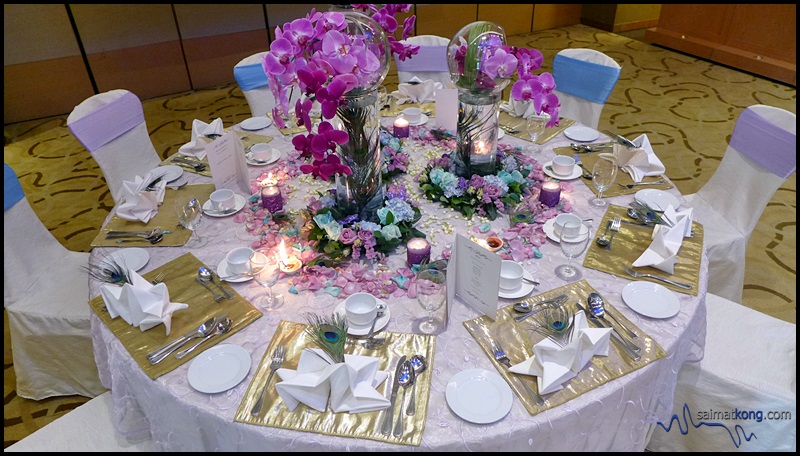 For a grand wedding, the magnificent 1,500 meter square feet pillarless Grand Ballroom at Renaissance KL can accommodate a maximum capacity of 80 tables and is the perfect backdrop for a memorable wedding banquet.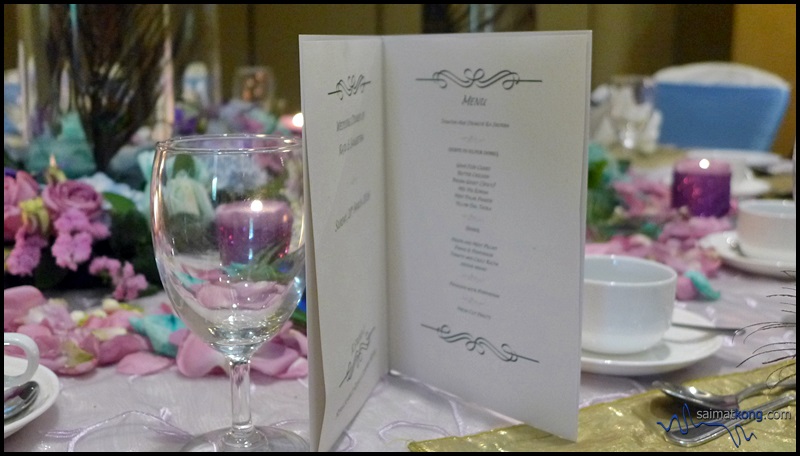 If you prefer a small and intimate wedding, you can consider the Lifestyle venue, R-Studio which can accommodate up to 300 pax for a cocktail reception or 250 pax for a banquet. There is an Open-Air Terrace which provides a relaxing ambience for guests to chit-chat over cigars while enjoying the evening cityscape.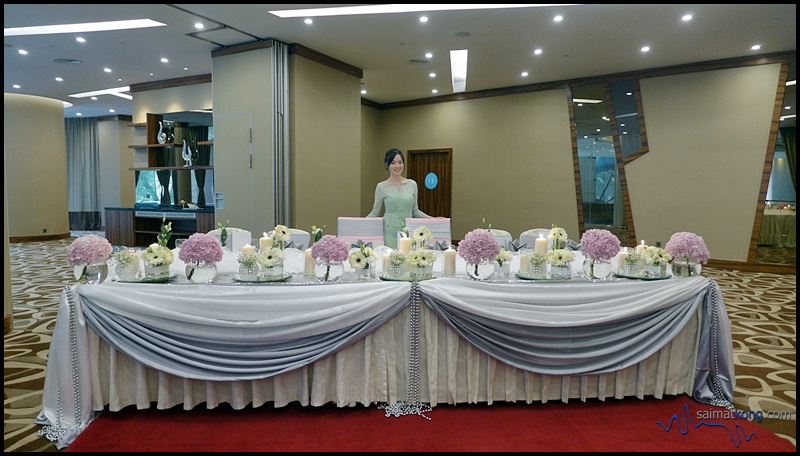 The R-Stage which overlook the East Wing Main Lobby makes the perfect venue for small to medium sized weddings.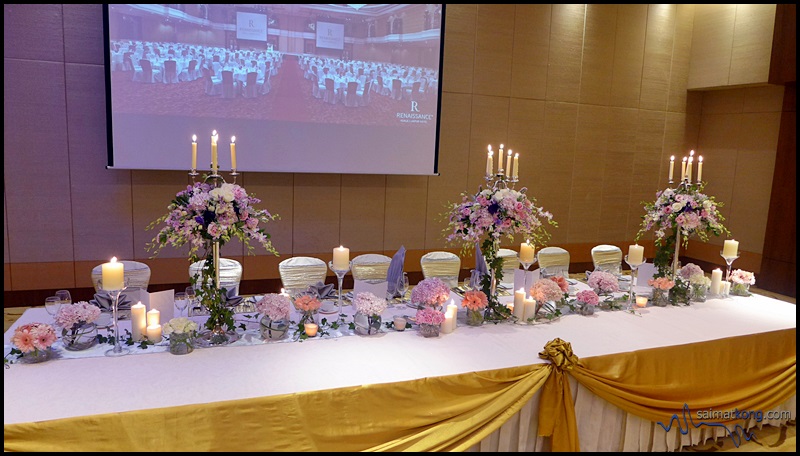 The Grand Harpers which is located on Level 2 East Wing feature mirrored windows with stunning views of Petronas Twin Towers. The spacious Grand Harpers can easily accommodate 80 pax for a cocktail reception.
If you're planning for a Tropical Poolside Wedding, the Olympic-sized swimming pool at Renaissance Kuala Lumpur Hotel provides a relaxing and tranquil environment for your outdoor wedding ceremony.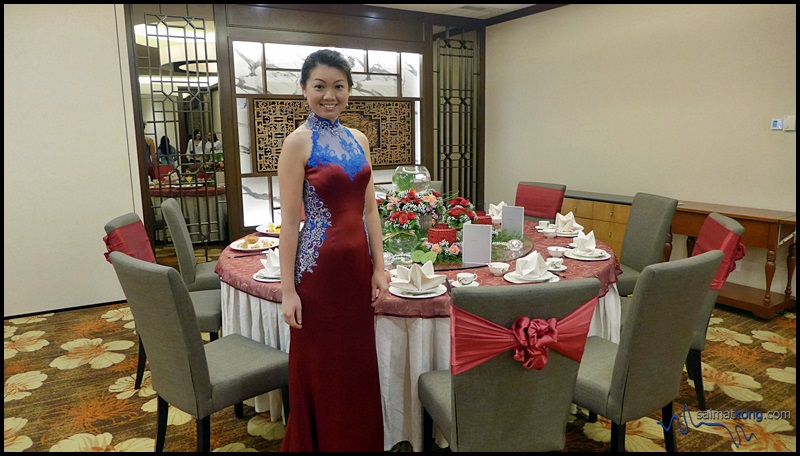 For a grand and elegant Chinese wedding, Dynasty Restaurant's private dining rooms can be converted into one large dining area which can easily accommodate up to 80 pax.
We get to sample some of the dishes from the Chinese Wedding Set Dinner.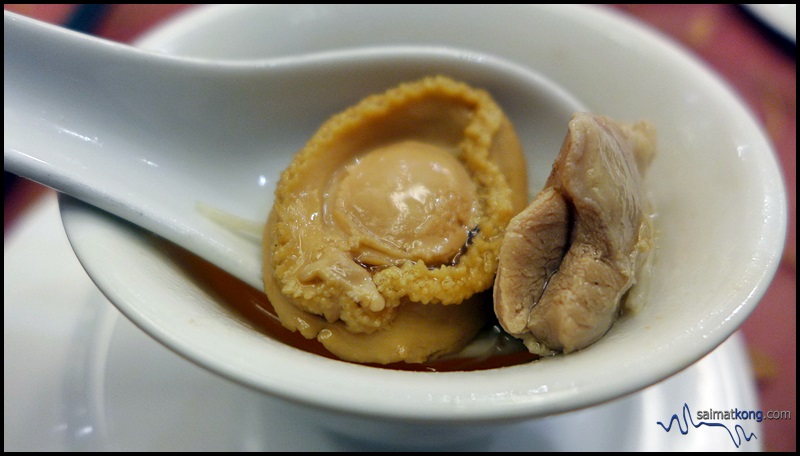 Abalone, Shredded Duck & Seafood Bouillon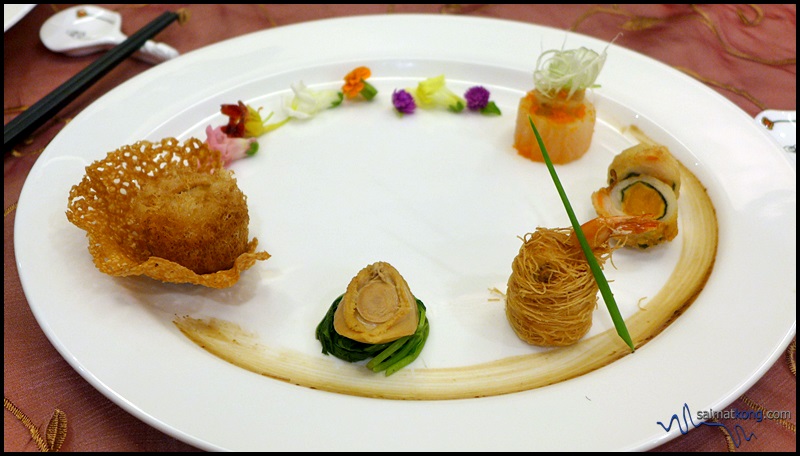 Renaissance's Five Happiness Platter
<img src="https://blog.saimatkong.com/wp-content/uploads/2016/04/P1120055.jpg" alt="Wedding packages at Renaissance Kuala Lumpur Hotel starts from RM1,735 nett for both the exquisite Indian Dinner Set
Wedding packages at Renaissance Kuala Lumpur Hotel starts from RM1,735 nett for both the exquisite Indian Dinner Set or Malay Dinner Set to RM2,788 nett for the 2016 Premium Elegance package.
After the preview of Chinese, Malay, Indian & Western Wedding Showcase, we then head over to the Presidential Suite for a fun Hens Party with drinks, food and kinky games!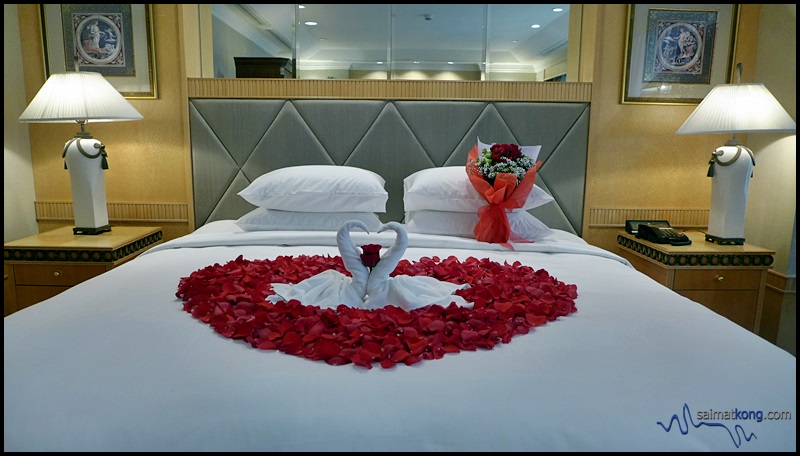 Such a nice set up with a beautiful bouquet of roses.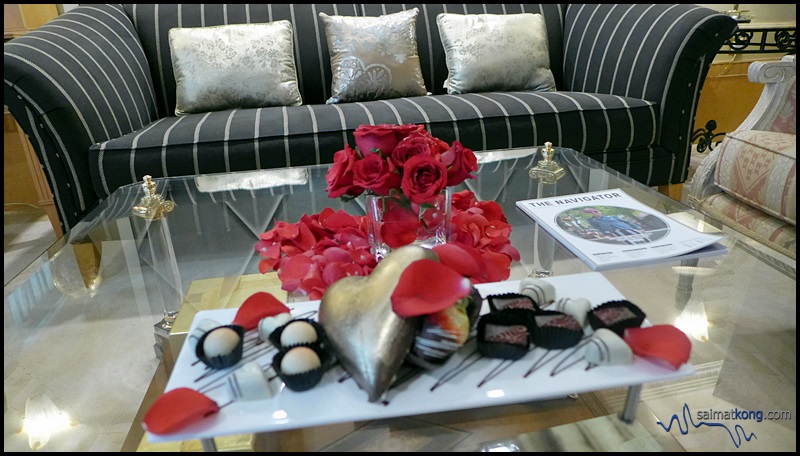 Hens Party's not complete without sweet chocolates. Yummy!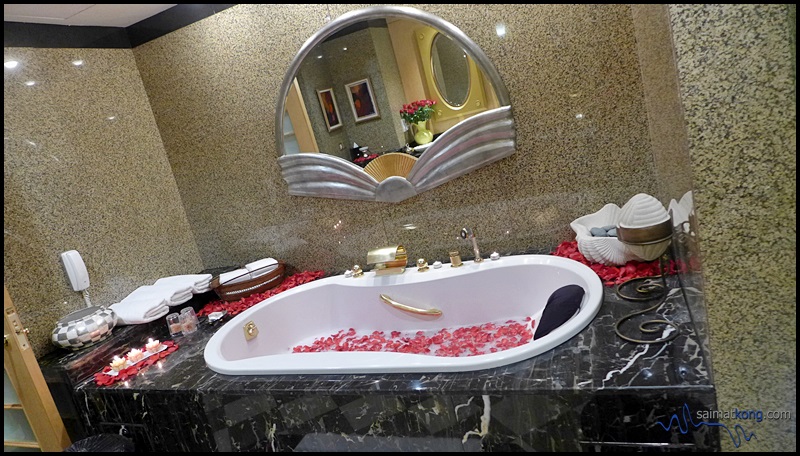 Scented candles, aromatherapy oil & bubble bath with rose petals. Ahhh….bliss!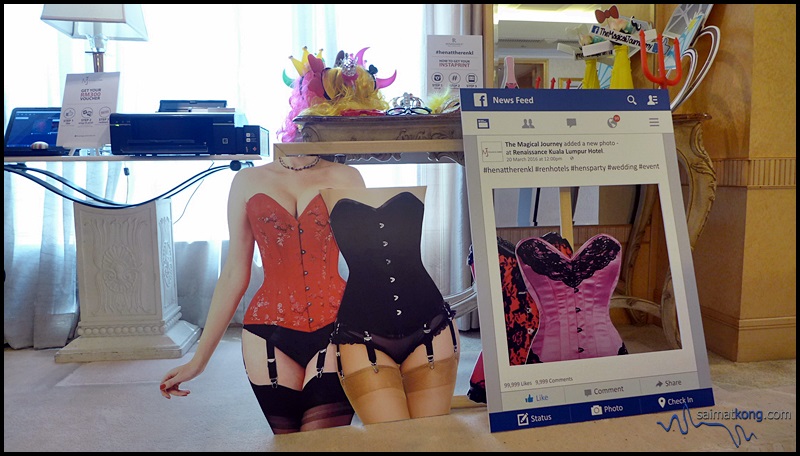 Naughty & kinky photo props for photo session.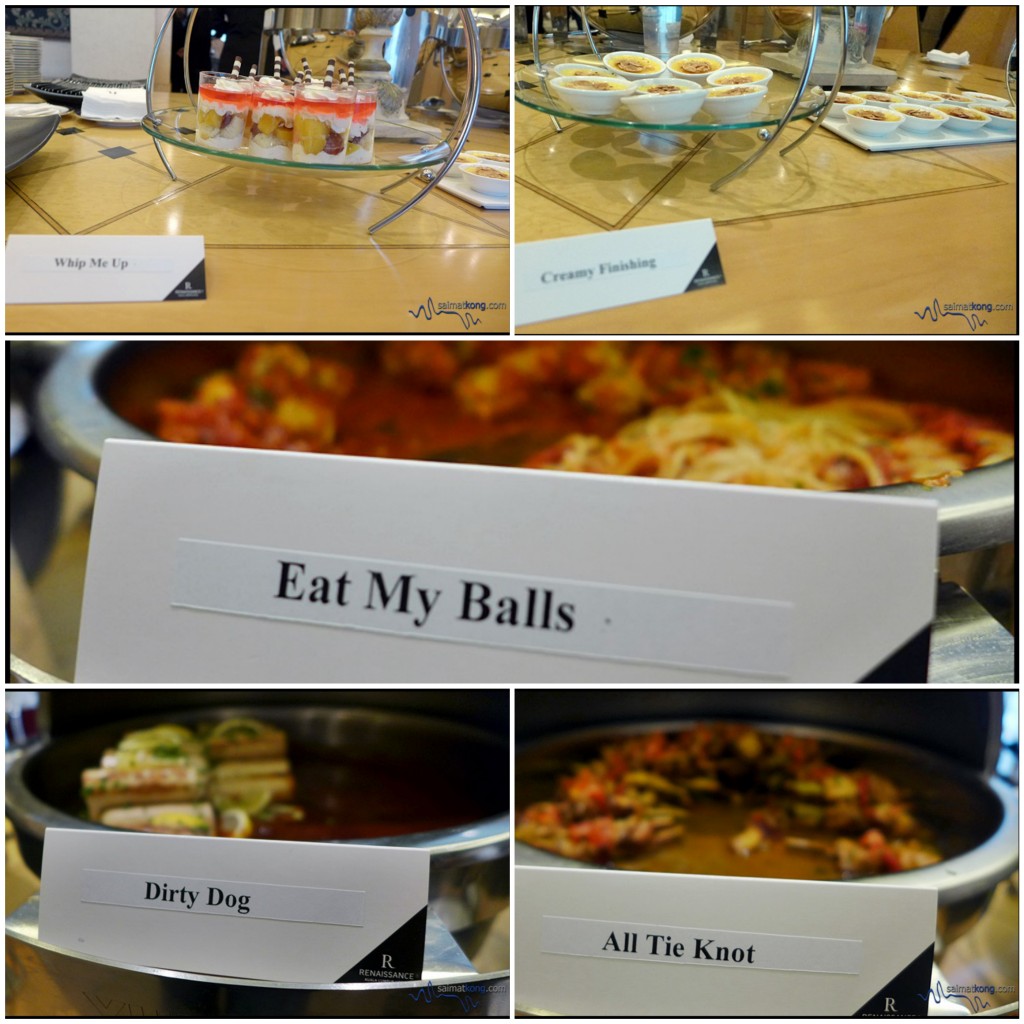 We get to sample food for Hens Party. The food comes in interesting names like Whip Me Up, Creamy Finishing, Eat My Balls, Dirty Dog & All Tie Knot.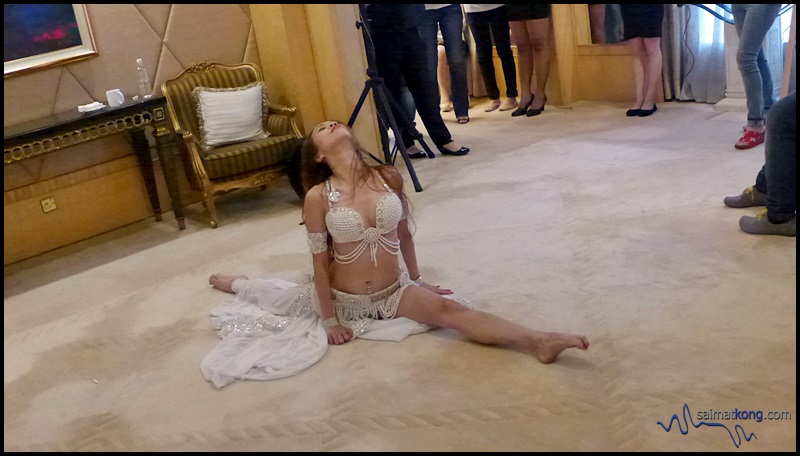 Sexy, sensual and seductive belly dance.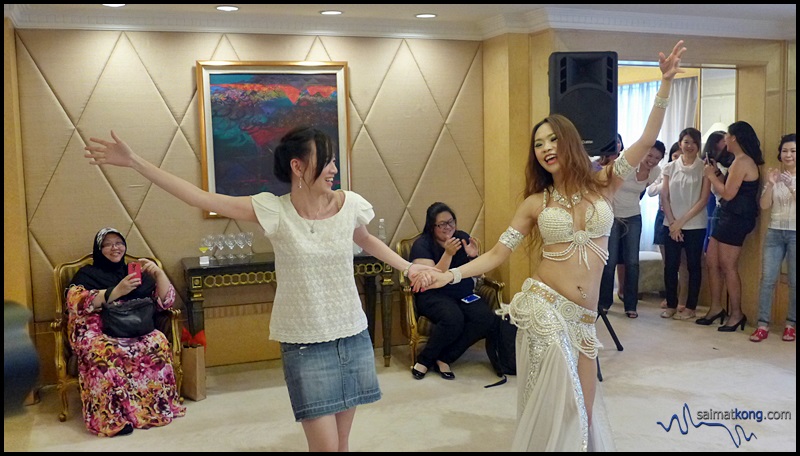 Dance like Beyoncé and shake like Shakira….woohoo!!!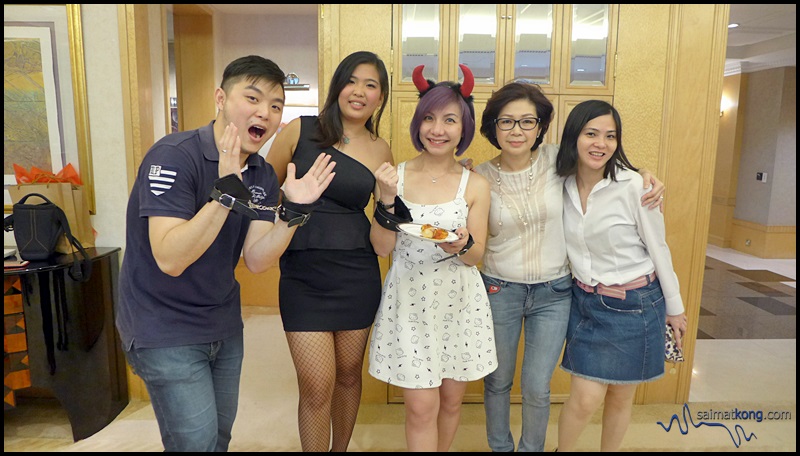 We played a few games and I won myself a prize. The games were real fun and we totally had a good time!
For more information, check out www.weddings.klrenaissance.com, or contact Renaissance Kuala Lumpur Hotel Wedding Planner – Ms Reinnie Yap at 603-2716 9923 ([email protected]) to start planning for your big day!
Comments
comments