Miss Astro Chinese International Pageant 2009 @ Genting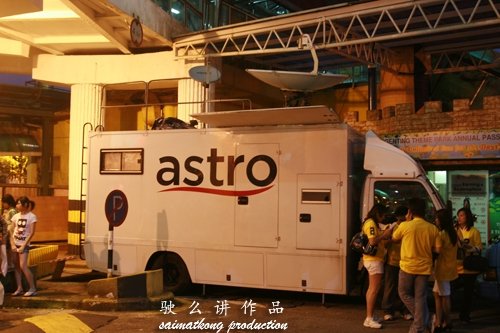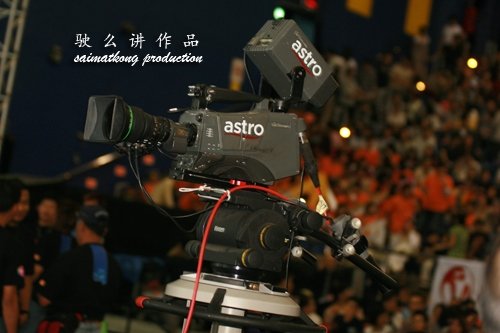 The next Chinese Beauty Queen has unveiled. Miss Astro Chinese International Pageant (MACIP) 2009 Finals was held at Genting Arena of Stars on Saturday night. This extravagant event, exclusively produced by Astro, was telecast LIVE on Astro Wah Lai Toi (Channel 311) where ten gorgeous, fresh-faced beauty hopefuls will be showcasing their personality and talent in pursue of the coveted pageant title.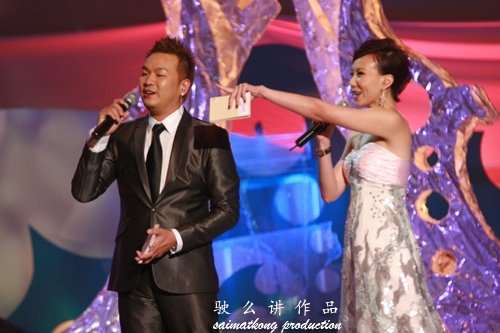 Hosted by Lynn Lim and Jack Lim, the Final's panel of judges comprises renowned local personalities, including fashion stylist Victor Goh, Chief Editor of iFeel Jeen Lee, columnist Ceng Zi Yue, stage actress Pearlly Chua, Group Chief Executive Officer of Adonis Ann Lee, and Astro's Head of Chinese Language Business Choo Chi Han. The panelist will be lead by artiste Angel Wong Chui Ling.
Moving into its 12th year, the MACIP 2009 is scouting for beauty hopefuls who are qualified with 5Cs literally stand for clever, charming, confident, charismatic, and caring. This year around, MACIP 2009 carrying the theme "Save the Ocean" to grant the globe with a different line-up of 5Cs – Care, Conserve, Cooperate, Change and Clean, of which the messages are conveyed by the ten finalists in a specially-produced Public Service Announcement which were aired during the opening of the Finals.
In the Final, the ten finalists were judged based on their performances in Q&A session, swimwear catwalk, and talent showcase. And this is when guest hosts, TP Lim and Gan Jiang Han make their 'special' appearances. Known for their sharp tongues, both TP and Jiang Han tested the finalists' on both their book and street smartness.
Christine Yong, 25, has won the "Miss Friendship" title in the Semifinal (voted by the contestants themselves). Finalist who garners the highest vote via SMS voting will bag "Home Viewer Choice Award" and emerge as one of the Top Five. Also being presented in the Final are "Body Beautiful Award", "Best Talent Award" and "Miss Photogenic".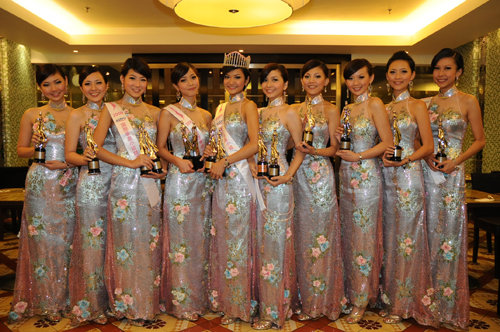 The ten finalists are Janice Ching Yoke Wei (25, Selangor), Jean Thor Jean Nee (24, Kuala Lumpur ), Joycelyn Kah Le Ling (20, Johor), Kate Chuan Li Fang (24, Penang), Christine Yong Sook Yee (25, Selangor), Fiona Yeo Siew Ling (22, Johor), Polly Yap Poo Lee (22, Pahang), Katrina Ho Fooi Tin (21, N. Sembilan), Jane Tan Ai Hwa (24, Kuala Lumpur) and Belle Theng Mei Yee (23, Sabah).
The champion will be rewarded with 5Cs as well, including cash (RM30,000 sponsored by Da Ma Cai), car (a Citroen Picasso worth RM135,000), crown (MACIP's crown), contract (to be a contracted talent in Astro) and cover girl (in iFeel magazine), walking away with a total of RM200,000 in cash and prizes. The champion, as previous years, will be representing Malaysia at the Miss Chinese International Pageant 2010 to pursue international fame. Where as the finalists stand a chance to bag a total of RM73,000 cash sponsored by Da Ma Cai and other fabulous prizes.
MACIP 2009 is exclusively produced by Astro with Adonis as its main sponsor, Da Ma Cai as the cash sponsor, iFeel as the official magazine and MY FM as the official radio.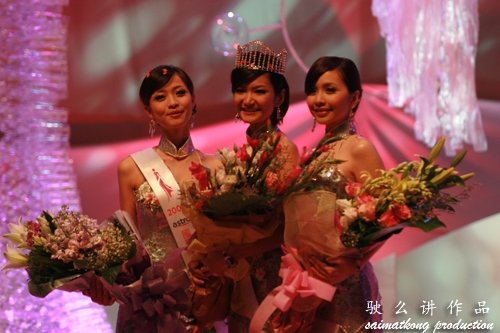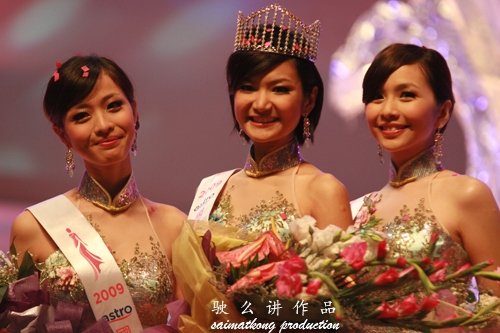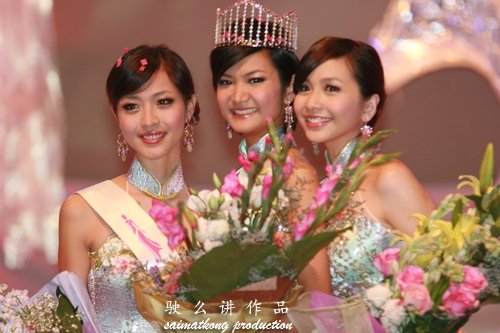 Congrats! From left : Katrina 何蕢町, Belle 陳美妤 and Jane 陳愛華
Result of MACIP / Astro國際華裔小姐競選成績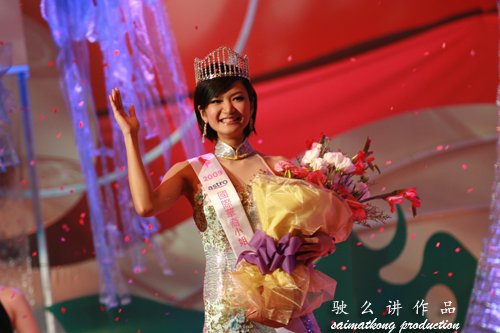 Winner : Belle
冠軍:陳美妤(10號)
1st runner-up : Katrina
亞軍:何蕢町(8號)
2nd runner-up : Jane [She's in Nescafe 3in1 commercial]
季軍:陳愛華(9號)
3rd runner-up : Jean
第4名:陀韻妮(2號)
4th runner-up : Joycelyn
第5名:郭俐伶(3號)
Miss Photogenic Award : Katrina
最上鏡小姐:何蕢町(8號)
Miss Body Beautiful Award : Belle
完美體態小姐:陳美妤(10號)
Best Talent Award : Jane
最佳才藝獎:陳愛華(9號)
Home Viewer Choice Award : Joycelyn
我最喜愛的佳麗:郭俐伶(3號)
Miss Friendship : Christine Yong, 25
親善小姐:楊淑儀
Stay tuned for more updates and photo of that night!
See you soon =)
Comments
comments